The Big Picture
Taylor Sheridan's character on Sons of Anarchy, Deputy Chief David Hale, was killed off in the Season 3 premiere due to an unfair wage offer Sheridan received.
In Yellowstone, Sheridan takes a dig at Sons of Anarchy by having the Dutton family confront a biker gang and defeat them, reflecting his own character's demise.
Sheridan wants to respect Kevin Costner's exit from Yellowstone and won't kill off his character, unlike what was done to him on Sons of Anarchy.
While we all anxiously await Season 5 Part 2 of Yellowstone, the series has started airing a somewhat abridged version on CBS, removing plenty of violence, nudity, and language from Taylor Sheridan's prestige drama. One show that, like Yellowstone, refused to pull punches was FX's hit highway drama Sons of Anarchy, a series inspired by the very real Hells Angels Motorcycle Club. You might wonder at the connection between Sons of Anarchy and a show like Yellowstone. Other than thematic content, they don't seem to have much in common. Well, other than Taylor Sheridan, that is.
What Happened to Taylor Sheridan's 'Sons of Anarchy' Character?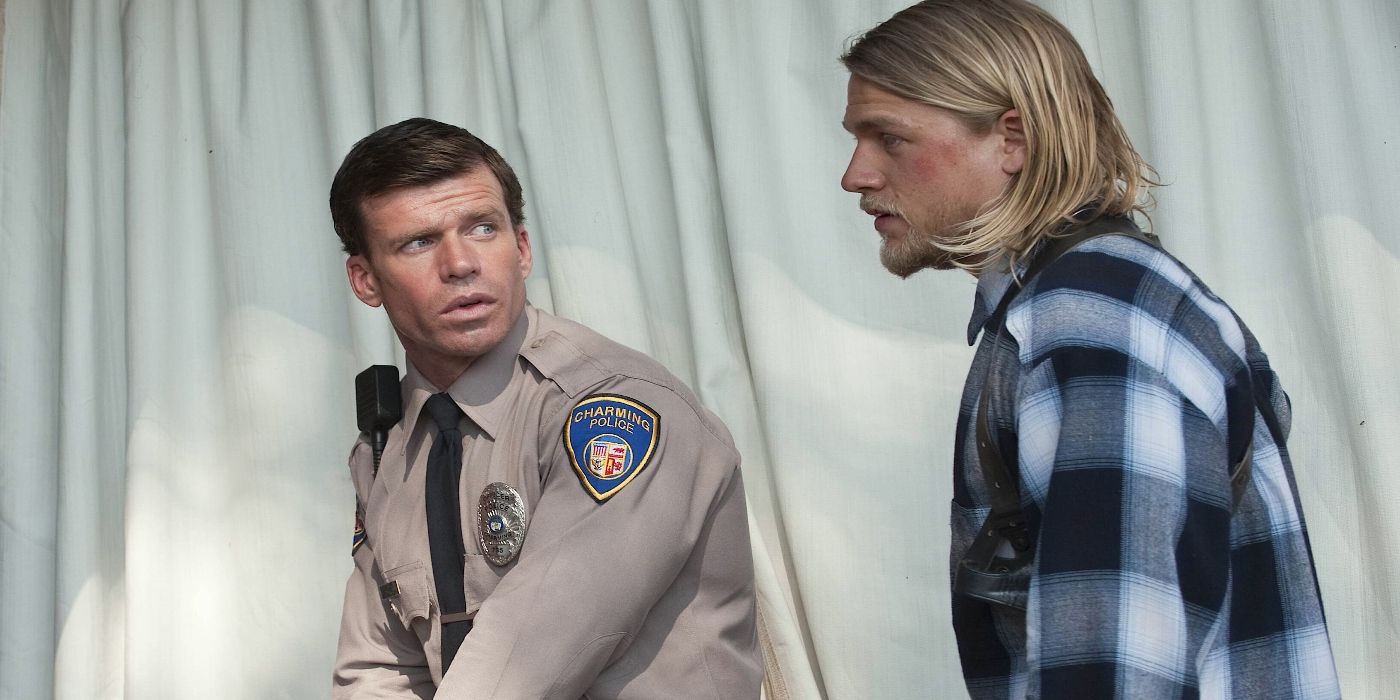 Before Sheridan worked primarily as a writer-director for neo-Western television, he was an actor. Having been in the business for years, Sheridan was finally noticed in the early 2000s while appearing on Veronica Mars, which eventually led to his role as Deputy Chief David Hale on Sons of Anarchy. While there, the filmmaker learned plenty of lessons on how to properly run a television series, including how not to kill off a character. But his time on the series wasn't always a bright spot in his acting career.
Appearing in only the first three seasons, Sheridan's character was a no-nonsense cop who grew up with many of the members of the Sons of Anarchy Motorcycle Club, Redwood Original. Because of his strong childhood connection to Jax Teller (Charlie Hunnam) and some of the others in the group, he served as an excellent foil early on. Second-in-command under Chief Wayne Unser (Dayton Callie), Hale is nicknamed "Captain America" for his black-and-white outlook on crime, punishment, and law enforcement. Certainly, he's not a character we'd think he would play. Taylor Sheridan's time on Sons of Anarchy didn't last long. The Yellowstone creator was credited as "Tayler Sheridan" in all 21 episodes he appeared in, and it turned out that they didn't have plans to respect his character. In the Season 3 premiere "SO," Hale is killed trying to stop a drive-by shooting at a wake for one of the SAMCRO members, run over unceremoniously by those responsible.
It was no doubt a shock to audiences who saw Hale as one of the few "decent" characters on the show, but it turns out, there was a very distinct reason for his exit. "At that time, they were offering me what I thought was a very unfair wage," Sheridan told Deadline years later. "It was less than virtually every other person on the show, and not enough for me to quit my second job." Realizing that Hollywood would never respect him as an actor, Sheridan gave up his career in front of the camera and focused on his work behind it. Years later, we got Yellowstone, so it seems like it worked out for the best.
Did Taylor Sheridan Use 'Yellowstone' for Revenge on 'Sons of Anarchy'?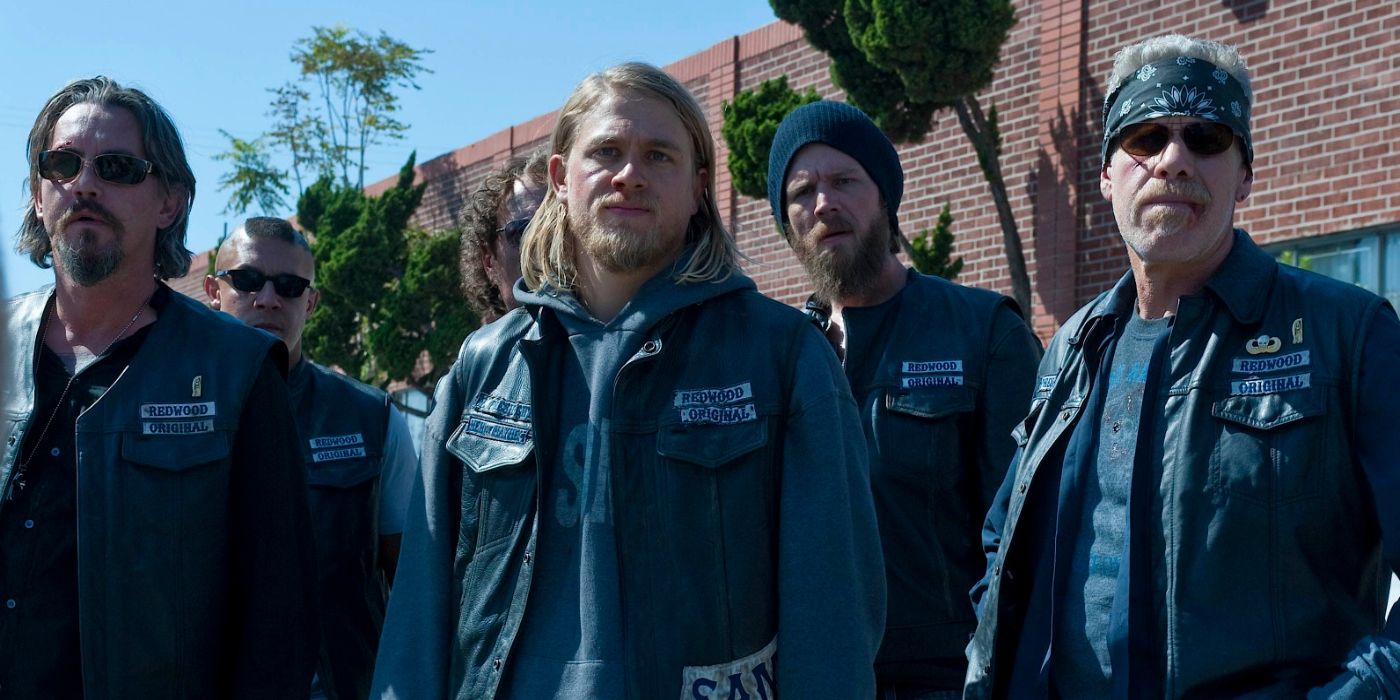 By the time Yellowstone had picked up steam, Sheridan had long waved acting goodbye. Though he still appears occasionally in his own projects (almost always directing himself), he's mostly stuck to penning his own work. Nevertheless, he took some shots at his former FX home and was sure to write a confrontation between the Dutton posse and an unsuspecting biker gang from California. In the Season 3 episode "Going Back to Cali" (a double meaning when you consider that Sons of Anarchy took place in California), the Divine Discord Biker Gang arrives in Montana on their tour of the country to cut the fence to the Dutton's land, using it to party hard into the afternoon. After a few of the Dutton ranch hands get into a tussle with the gang, they're soon saved by Rip Wheeler (Cole Hauser) as he smashes his truck through the line of bikes on the side of the road. No doubt, Sheridan was taking a clear shot at Sons of Anarchy, killing their bikes the same way he was dispatched on the FX series.
But that's not all. Later that night, the bikers return under the cover of darkness to burn the field down. Only once they get there, they're met by none other than John Dutton (Kevin Costner) himself. "If I did this to your home, what would you do?" John asks them. "I'd kill you," says the leader. Just then, the rest of the Dutton forces arrive to put the bikers back in their place, and John has them dig their own graves right where they stand. But rather than take them to the Train Station, John makes a deal: if they leave Montana forever, they can live. They graciously accept his offer.
Taylor Sheridan Wants To Respect Kevin Costner's 'Yellowstone' Exit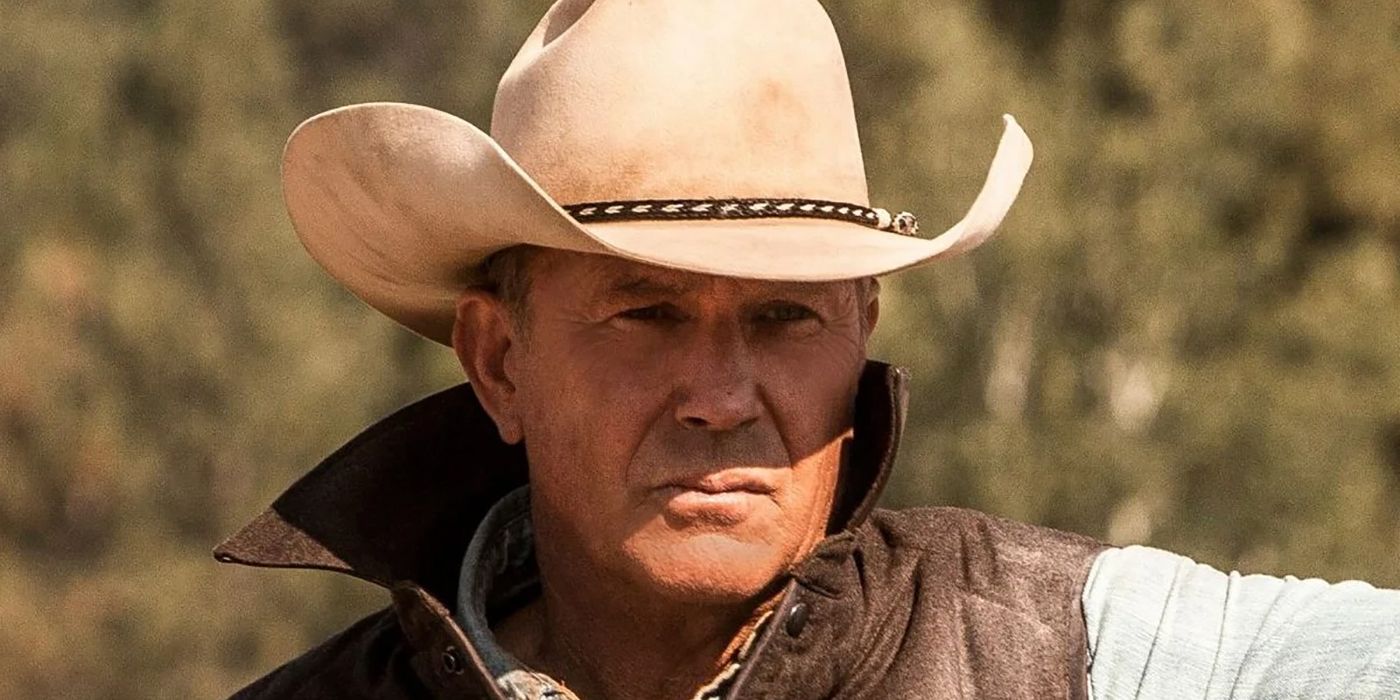 It's not hard to see the point that Sheridan was trying to make. "Going Back to Cali" teaches a lesson that Sheridan's David Hale hoped the SAMCRO gang would've learned: obey the law or die. The world of Yellowstone is certainly as morally complicated as Sons of Anarchy, yet the law of the land always rings true. Interestingly, Sheridan refuses to do to his actors the same thing that was done to him. Despite Kevin Costner's abrupt exit from the series following the fifth and final season, Sheridan refuses to kill off his lead cowboy the same way Hale was gunned (or, run, rather) down.
"I was killed in a f**k you car crash!" he told The Hollywood Reporter. "I don't do f**k you car crashes. Whether [Dutton's fate] inflates [Costner's] ego or insults is collateral damage that I don't factor in with regard to storytelling." Regardless, it's nice to know that Sheridan will continue to treat John Dutton with as much respect and care as he always has. It seems that was one lesson he learned the hard way, taking his time on Sons of Anarchy as a cautionary tale to his own creative endeavors. Still, his jab at the FX series may be a bit petty, but he certainly knows how to throw his punches in style.
on bbc news
on hindi news
on the news today
on channel 7 news
ôrf news
campo grande news ônibus
ôpera news
campo grande news greve de ônibus
l1 news horário dos ônibus
l1 news ônibus
lago azul news ônibus
news österreich
news österreich heute
news österreich aktuell
news öffentlicher dienst
news österreich corona
news öl
news österreich orf
news ö3
news österreich heute aktuell
news österreich sport
ö24 news
ölpreis news
öbb news
ösv news
österreich news krone
övp news
özil news
öffentlicher dienst news 2023
österreich promi news