There was once a point in time when it looked like there was never going to be new live-action Star Wars stories again. After the initial release of the prequels, it seemed like Star Wars would forever exist as six movies. However, today that period feels like a misremembered dream, as there is more Star Wars material being produced now than ever before, both in animation and live-action.
After Disney's purchase of Lucasfilm back in 2012, numerous new films have been produced, and the introduction of Disney+ added the new realm of live-action streaming shows to the equation as well. Following the success of shows like The Mandalorian, the latest live-action Star Wars series is Dave Filoni's Ahsoka, which builds on many of the stories established in previous animated shows like The Clone Wars and Rebels.
This new era of Star Wars isn't just building upon the animated shows, though. Much of it is also being tied directly to the prequel trilogy of films that were released in the early to mid-2000s. One of the biggest examples of this is the return of Hayden Christensen to the role of Anakin Skywalker/Darth Vader.
The actor, who famously played Anakin in both Episode II – Attack of the Clones and Episode III – Revenge of the Sith, first returned for the Obi-Wan Kenobi series alongside his fellow prequel actor Ewan McGregor. Just recently, he returned to the role once again in Ahsoka. Now that he has appeared in two different Star Wars projects just a year apart, many people are wondering if he will continue to show up moving forward. Here's what we know:
History with the Role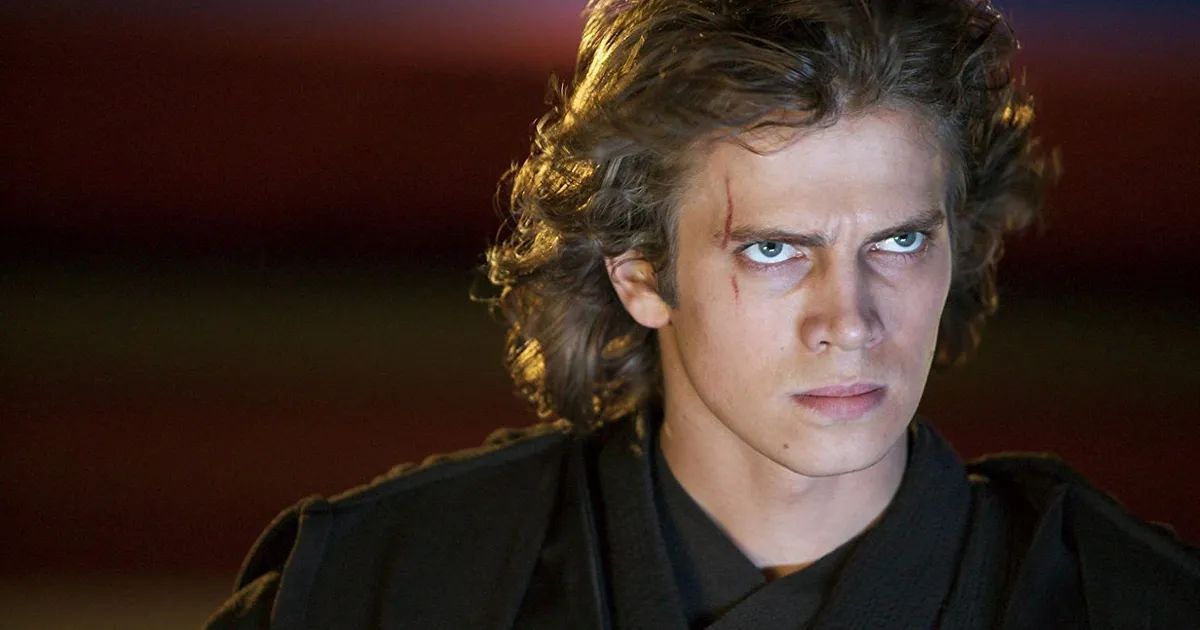 As the character of Anakin Skywalker was aged up from Episode I – The Phantom Menace to Attack of the Clones, a new actor was needed to replace Jake Lloyd, who had played the role in the first prequel film. After an extensive search, George Lucas decided upon Christensen, who was a 19-year-old actor hailing from Vancouver, Canada. The weight of the task put upon Christensen's shoulders was unimaginable; he had to bring to life one of the most iconic film villains of all-time in a way that made him personable, relatable and even more tragic than ever. As Episode II and Episode III were released, and the immediate reception wasn't great, a lot of that negative attention was unjustly directed at Christensen.
Although many Star Wars fans have come around on the prequels, there was an almost relentless negativity that surrounded the films for a long while before that happened. This understandably burnt Christensen a bit, and it seemed like he and the franchise had firmly parted ways after the release of the prequels. Even after Disney purchased Lucasfilm, there was no indication from either party that they'd like to work together again. That is, until 2017, when Christensen attended the Star Wars Celebration convention for the first time in 15 years, and he was greeted with immense warmth and appreciation from the fans there.
This was a major healing moment for the Star Wars fan base, and it showed a clear change in the overall mindset from fans regarding Christensen and the prequels. This is largely because many of the young fans that had grown up loving those films were entering adulthood, and their love for the prequels and the cast of those films was more apparent than it ever had been before. It was clear at that point that there was a strong desire from fans to see Christensen return as Anakin/Vader.
Related: Star Wars: 5 Reasons Why Hayden Christensen Should Get a Darth Vader Solo Movie
Obi-Wan and Ahsoka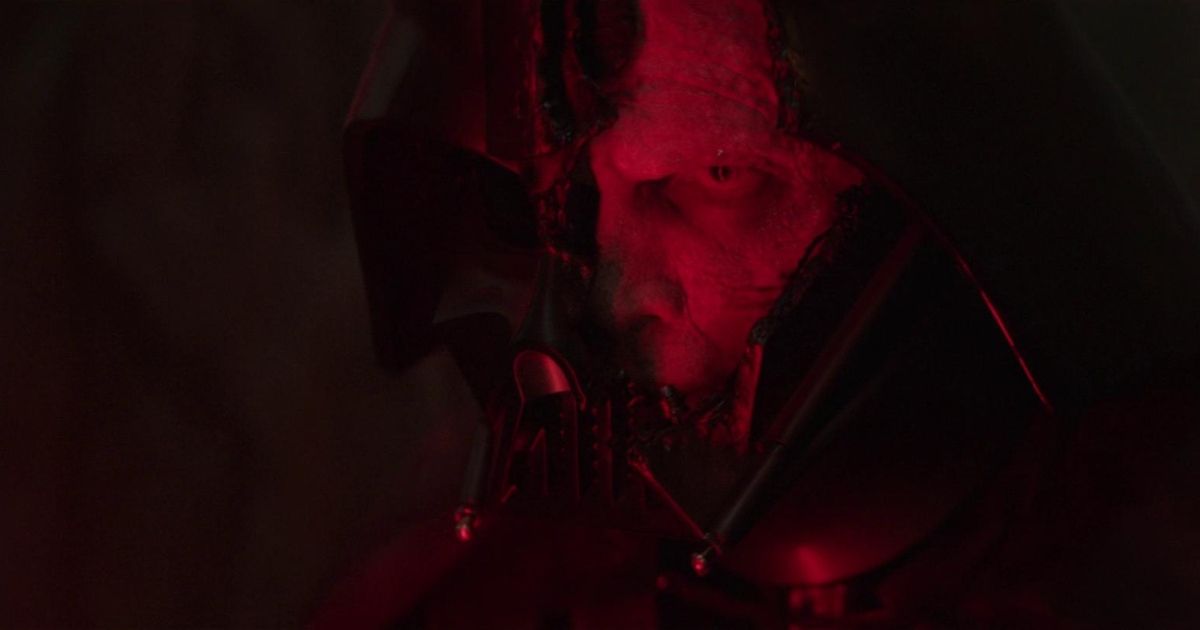 A lot of the shift in perspective regarding Anakin Skywalker was the result of the Clone Wars animated series from Filoni, which had centered largely on the trio of Obi-Wan Kenobi, Anakin, and his new apprentice Ahsoka Tano. Many of the same young prequel fans also grew up watching this series, which more thoroughly developed the relationship between Anakin and Obi-Wan, also introducing numerous fan-favorite new characters Ahsoka and Captain Rex. Partially because of this, when it was announced that a live-action Obi-Wan Kenobi series was being produced for Disney+ with McGregor returning to the eponymous role, there was a strong desire to see Christensen return.
And return he did. Christensen played a full supporting role in Obi-Wan Kenobi, both in-suit as the menacing Darth Vader and in flashbacks featuring Anakin and Obi-Wan training together. This was the first time in 17 years that McGregor and Christensen had been in Star Wars, and it was fitting to bring them back together. It was a dream come true for prequel fans, who were given the opportunity to see the characters they love reunite in live action once again. Both actors were praised for their work on the series, with some fans and critics going as far as to say that they both outdid any of their work from their previous film trilogy.
That wasn't all for Christensen, though. There was still one major character moment that needed to be checked off for Anakin, and that was a live-action meeting with his former apprentice, Ahsoka Tano, who had recently been introduced (played by Rosario Dawson) in The Mandalorian.
15 years after they first met in animation, this finally happened in the live-action Ahsoka series, as Ahsoka comes face to face with the spirit of Anakin, who has one more lesson to teach her. This appearance in Ahsoka not only gave fans the satisfaction of seeing Christensen's Anakin and Dawson's Ahsoka interact, but it also included flashbacks that featured Christensen as the Clone Wars-era version of his character.
Related: Star Wars: Rosario Dawson's Ahsoka Tano Feels Different from The Clone Wars, Here's Why That's a Good Thing
What Does the Future Hold?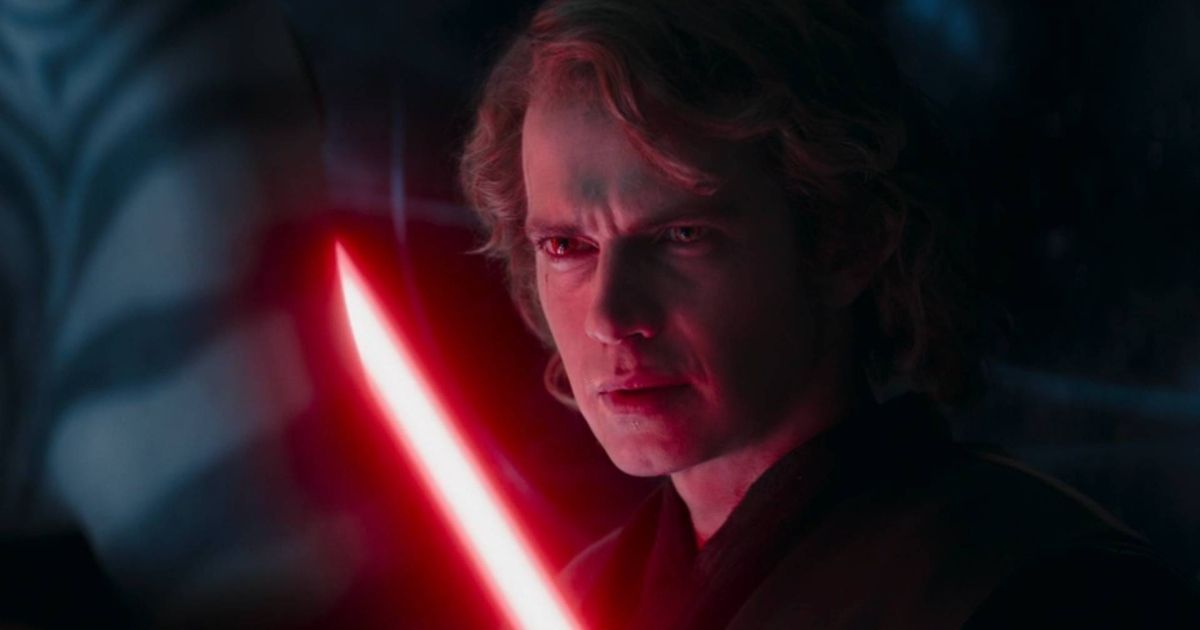 Following his appearances in Obi-Wan Kenobi and Ahsoka, one of the major lingering questions is whether Christensen will continue to reprise the role of Anakin moving forward or not. Clearly, he has a love for this character, a love for Star Wars, and a love for the fans who have made it all possible. With that, there's no doubt that he would be open to coming back to the role once again, whether it be in future seasons of Obi-Wan Kenobi, Ahsoka or any other film or series.
One other major factor to consider is the Vader of it all. It's hard to believe that Darth Vader will ever cease to have a presence in Star Wars, whether it be a small part in animation or a larger part in live-action. After seeing Christensen as Vader in Obi-Wan, it's possible that Lucasfilm will continue to bring him back to play Vader whenever the famous Sith lord appears in live-action, as they should. It's unlikely that Darth Vader will ever be fully retired out of Star Wars storytelling, and as such, there are probably going to be plenty of opportunities for Christensen to return.
However, the question also needs to be asked if Star Wars really has a need to bring him back again at this point. The story of Anakin Skywalker has been thoroughly told through two film trilogies and now several animated and live-action shows. Although some fans are calling for a live-action Clone Wars series after Ahsoka, such a show would inevitably end up retreading a lot of old ground.
There's not a lot else that can be done with the character. On top of that, there is also a degree of diminishing returns that will continue to grow each time Christensen returns to the role. If Lucasfilm keeps bringing him back at every opportunity, it'll make each appearance feel less special. So, to sum it up: could Christensen still return? Definitely. Should he? Maybe not.
on bbc news
on hindi news
on the news today
on channel 7 news
ôrf news
campo grande news ônibus
ôpera news
campo grande news greve de ônibus
l1 news horário dos ônibus
l1 news ônibus
lago azul news ônibus
news österreich
news österreich heute
news österreich aktuell
news öffentlicher dienst
news österreich corona
news öl
news österreich orf
news ö3
news österreich heute aktuell
news österreich sport
ö24 news
ölpreis news
öbb news
ösv news
österreich news krone
övp news
özil news
öffentlicher dienst news 2023
österreich promi news