Summary
Mortal Kombat's DLC packs have been an intriguing evolution for the franchise, offering unconventional fighters and attracting new fans.
The addition of popular characters like Terminator, Predator, and Joker in recent years shows that MK fans want fighters with cool techniques and gut-wrenching Fatalities.
With the success of UFC and its unique fighters like Jiří Procházka and Alex Pereira, there is potential for collaborations that would benefit both MK and UFC, expanding their reach and fan base.
One of the most intriguing components of evolution in the Mortal Kombat franchise has been the DLC packs. It makes sense the series would incorporate downloadable content into its framework. Many other properties are doing so, maxing out business opportunities as it's — let's be honest — an easy way to keep milking the fan base for money.
In the case of Mortal Kombat 1, just like MKX and MK11, Ed Boon and the creative team at NetherRealm Studios are all about adding in unconventional fighters. Many of them resonate greatly in pop culture, giving the game new eyes who may not have been into the gory battles before. Now, with EA Sports' UFC 5 out and the MMA brand actually growing exponentially, MK1 has a chance to integrate fighters from Dana White's professional fighting league into its future add-ons.
Mortal Kombat 1 Fans Want Cross-Play Added
Mortal Kombat Loves Unique Curveball Fighters
New Mortal Kombat 1 Trailer Shows off Omni-Man's Rage
Now, to understand what DLC means to the MK series, all fans have to do is look back on the array of extra fighters that have been made available for purchase in recent years. It's not just about skins, or getting early access to villains like Shang Tsung. The developers have added popular warriors such as Terminator, Predator, the Alien Xenomorph, Joker, Leatherface, RoboCop, Rambo, Jason Voorhees, Michael Myers, Spawn, and even Kratos.
It doesn't matter if it's an alien, slasher, or god — all MK fans want are fighters with cool techniques, and combos, and who can produce gut-wrenching, squeamish Fatalities. It's why gamers lapped up Freddy Krueger as he dragged folks to Hell or tossed them into the furnace that made him. Not only are these loyalists privy to cool endings; all these fighters carry on their essences from whichever movies, shows, or games they cross over from.
The MK1 reboot now has Omni-Man (voiced by Invincible's J.K. Simmons for authenticity) battering opponents and smashing them into a train for one of the finishers from the show. With The Boys' Homelander to come in DLC Pack 1, the anticipation is as high as ever to see how MK1 differentiates this evil Superman not just from Omni-Man, but from the DC crossovers of old and the Injustice series. Simply put, it's a smart move in a digital and social media era where content is king. All these clips of cross-promoting brands help elevate image collateral and marketing clout. It's not just with the brands' press and advertising, but with influencers, gamers, and anyone who loves seeing their favorite characters in a new terrain.
Mortal Kombat 1 Could Bring In A-List UFC Faces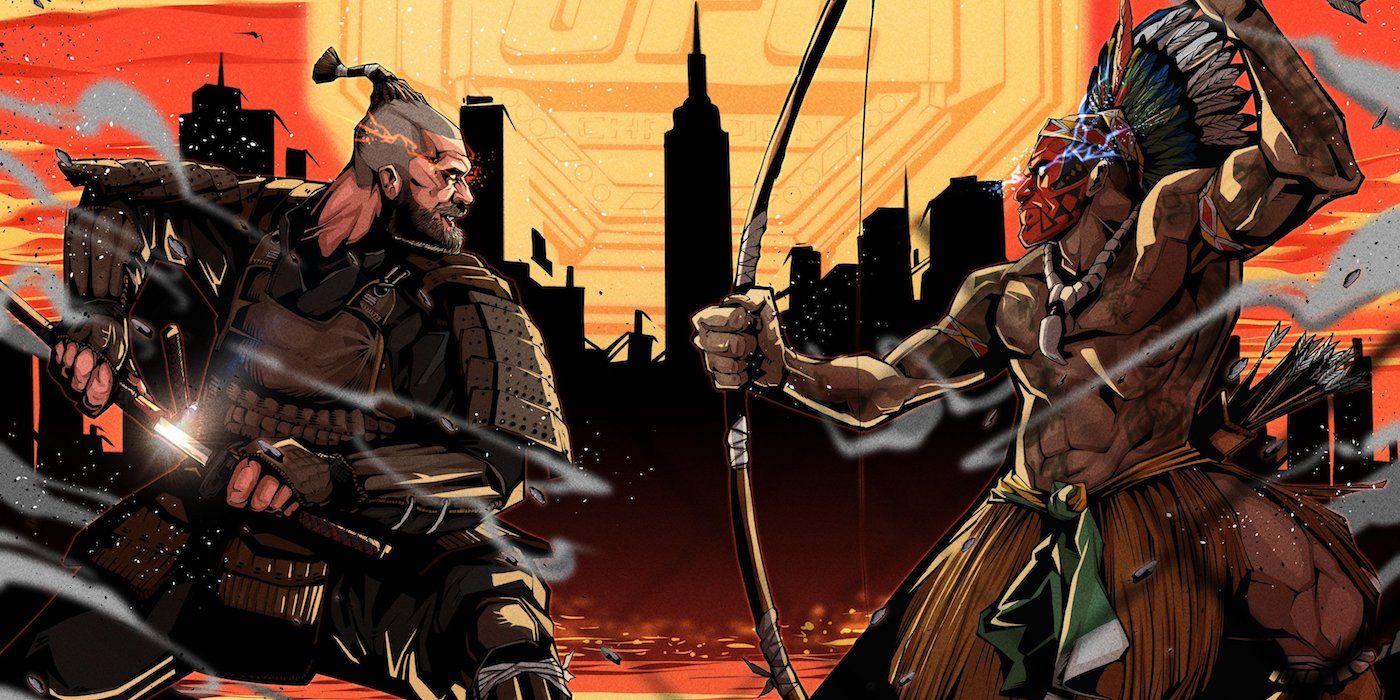 Mortal Kombat Fans Are Furious Over Halloween Fatality Microtransaction
UFC is on an upswing, reporting record profits after merging with WWE's parent company, TKO. The public's reception and overall approval further strengthen the brand. It syncs up with how White and broadcast partners/outlets like ESPN continue to tout UFC as the world's most rapidly growing entity. One thing's indisputable — the brand's a major hit online, with record gates continually being garnered as UFC events happen globally.
It's time to strike while the iron is hot. UFC 295 has two iconic fighters on showcase, who add culture, flair, and a warrior spirit that has set the media abuzz. They're Jiří Procházka, a 31-year-old fighter from the Czech Republic, and Alex Pereira, a 36-year-old Brazilian. Both are battling for the light heavyweight title — one Procházka relinquished last year due to injury, and one Pereira is chasing after once winning middleweight gold. The thing is, both are unique and to a point, eccentric characters. Some say it's part of the theatrics after the WWE merger, but in reality, they were as authentic as can be before the TKO deal was struck.
Procházka lives the samurai life, often found wielding swords in his photoshoots and training sessions. He even immerses himself in exhausting regimes in nature to mimic that Asian combat style. He also fasts and undergoes sensory deprivation, locking himself away in dark rooms for days on end, making the shadows his ally a la Bane. Pereira, on the other hand, is known as Poatan, aka Hands of Stone, for his knockout power. He often dresses up in war paint and the indigenous clothing of the Pataxó tribe he descended from. Poatan enters the octagon with a war cry, shooting an imaginary bow and arrow. It's why when fans saw the posters for UFC 295, as well as the intense stare-downs of these durable warriors, many deemed it MK in real life.
If MK and UFC get innovative, there's potential to mine with Procházka as this Euro-samurai into beheadings. MK1 already has Kenshi as this sort of Yakuza warrior. While Pereira can be included in Poatan hunter mode, which would feel natural as he has the ritualistic, native vibe of former Outworld ruler, Kotal Kahn. The point is that they have the look and feel for the MK Multiverse that's now being explored. Given both have this code and sense of honor, it'd fit right in to have them defending Earthrealm the same way Liu Kang has monks like Raiden and Kung Lao as part of his team, or showmen like Johnny Cage. UFC even has a character like the latter as well in the renowned Chael Sonnen (now a commentator). To top it off, there are UFC 'villains' like the flashy, self-proclaimed Irish gangster, the Notorious Conor McGregor, who claims to have descended from mighty warriors. If MK capitalizes on this diverse group, it'd bring a new market over, while UFC would get to up its cred even more.
UFC Is Up For Expanding Its Collaborations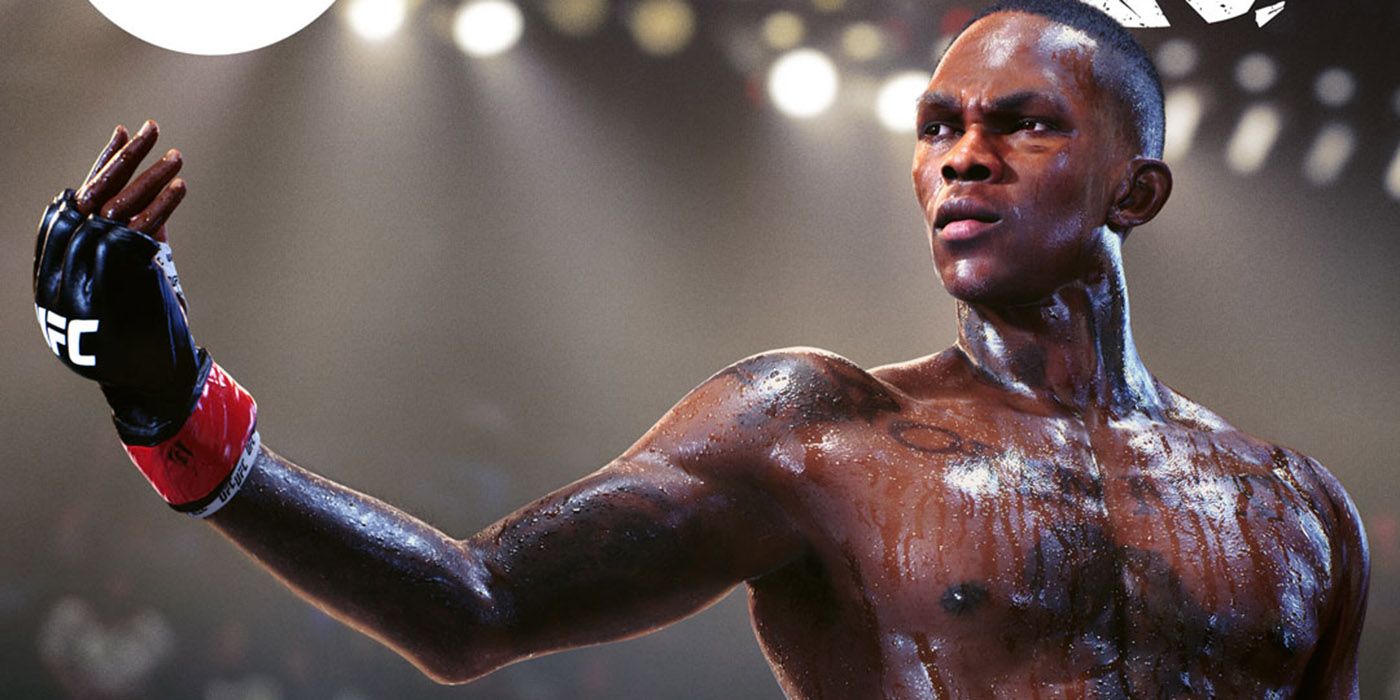 As a brand, media is a big part of UFC's forward-thinking strategy. It partnered with Halle Berry for Bruised, and has seen many fighters (old and new) such as Valentina Shevchenko (Bruised), Francis N'gannou (Fast 9), Kamaru Usman (Black Panther: Wakanda Forever) and Randy Couture (The Expendables) hit the big screen. Retired former light heavyweight and heavyweight champ, Daniel Cormier, is also part of the Warrior TV show, while McGregor himself is part of the Road House remake alongside Jake Gyllenhaal. Seeing as UFC wants to outdo the rival PFL, which now has popular YouTube celebrity Jake Paul as a partner, White's team can easily work on an avenue it's already trying to max out.
UFC 5, after all, has the "Alter Egos Origins" mode which gives fans the option of buying the original versions of players before they became superstars. Examples are McGregor before he won the lightweight and featherweight titles, or Australia's Alex Volkanovski when he was a rugby player. Still, those haven't been received as well, as fans don't see anything gaudy or eye-catching to them. Should these characters be transported to MK where they can be their larger-than-life selves, though, there's no limit. Procházka with his sword and Poatan with his primitive weapons are low-hanging fruit, admittedly. But there's also former middleweight champ, Israel Adesanya, who sees himself as an anime character. He often channels Naruto, Rock Lee, the Akatsuki, as well as other properties such as Dragon Ball Z in his walkouts, celebrations, and fighting techniques. The road's there for him to become an over-the-top yet genuine representation of his warrior self as well, bringing over his UFC-anime hybrid base.
It's worth mentioning that this kind of exploration isn't new to UFC or its roster over time. Rousey did voice Sonya Blade in MK11, UFC 3 had Bruce Lee, while the recently-released UFC 5 lets imaginations run wild with interpretations of Mike Tyson and Muhammad Ali. However, diehards would love to see fighters out of their element and doing something more than just wearing new trunks or being early-era takes on themselves. What's the point, if not for games to push the boundaries of fantasy and escapism, giving fighters an outlet the real world never could?
There are many other color characters UFC and MK can work on in terms of showmanship. USA has many of the promotion's main bad boys in Jon Jones, Jorge Masvidal, and Colby Covington. Plus, there are gentleman brawlers such as England's Tom Aspinall and France's Cyril Game. In addition, UFC has Russia's retired Khabib Nurmagomedov as the Eagle, someone who grew up in the Dagestan mountains wrestling bears. Clearly, there is a versatile pool to choose from and refine to create something MK-worthy. Ultimately, it'd be a match made in heaven, finessing more non-canon gladiators for MK's DLC arena in a way that would only serve to extend the reach of both brands and their overlapping fan base.
Mortal Kombat 1 is available for PlayStation 5, Xbox Series X/S, Nintendo Switch, and PC. UFC 5 is available for PlayStation 5 and Xbox Series X/S.

on bbc news
on hindi news
on the news today
on channel 7 news
ôrf news
campo grande news ônibus
ôpera news
campo grande news greve de ônibus
l1 news horário dos ônibus
l1 news ônibus
lago azul news ônibus
news österreich
news österreich heute
news österreich aktuell
news öffentlicher dienst
news österreich corona
news öl
news österreich orf
news ö3
news österreich heute aktuell
news österreich sport
ö24 news
ölpreis news
öbb news
ösv news
österreich news krone
övp news
özil news
öffentlicher dienst news 2023
österreich promi news