Summary
Grammer initially rejected the idea of having Jane Leeves' character, Daphne Moon, on Frasier, fearing it would hurt the show's success.
Daphne's presence on Frasier ended up being a hit, adding depth to the show's storyline and creating a beloved character who challenged Frasier's snobbishness.
Unfortunately, Daphne won't be in the Frasier reboot, but there may be a possibility for a one-off appearance if there's interest. The reboot will be set in Boston, making Daphne's appearance unlikely.
Daphne Moon (Jane Leeves) is a beloved character and an integral part of Frasier, but she was originally rejected by star Kelsey Grammer. Frasier sees the recently divorced psychiatrist relocate to Seattle to host a radio show, but the acclaimed sitcom's heart comes from its focus on family. When Frasier's ex-cop father, Martin (John Mahoney), moves in with him, the pair begin to resolve their many differences. Martin's presence prompts the arrival of Daphne, his live-in physical therapist. Although Daphne's quirky nature doesn't immediately sit well with Frasier, his equally elitist brother, Niles (David Hyde Pierce), is instantly smitten.
However, while Daphne Moon quickly became a beloved and iconic TV sitcom character, Grammer didn't immediately like the idea of the Jane Leeves character being a part of Frasier. Frasier is a spinoff of Cheers, and the writers were under tremendous pressure to create a worthy successor to the Boston-set sitcom. Grammer, who reprises his role as Dr. Frasier Crane, was already hesitant about returning to the character and feared Daphne would hurt the show. The show's co-creator has been candid about all the reasons why, as well as acknowledging he was wrong, but could that mean Jane Leeves will return in the Kelsey Grammer Frasier reboot?
Related: How Was Frasier So Rich (How Much Money Did He Earn?)
Kelsey Grammer's Problem With Daphne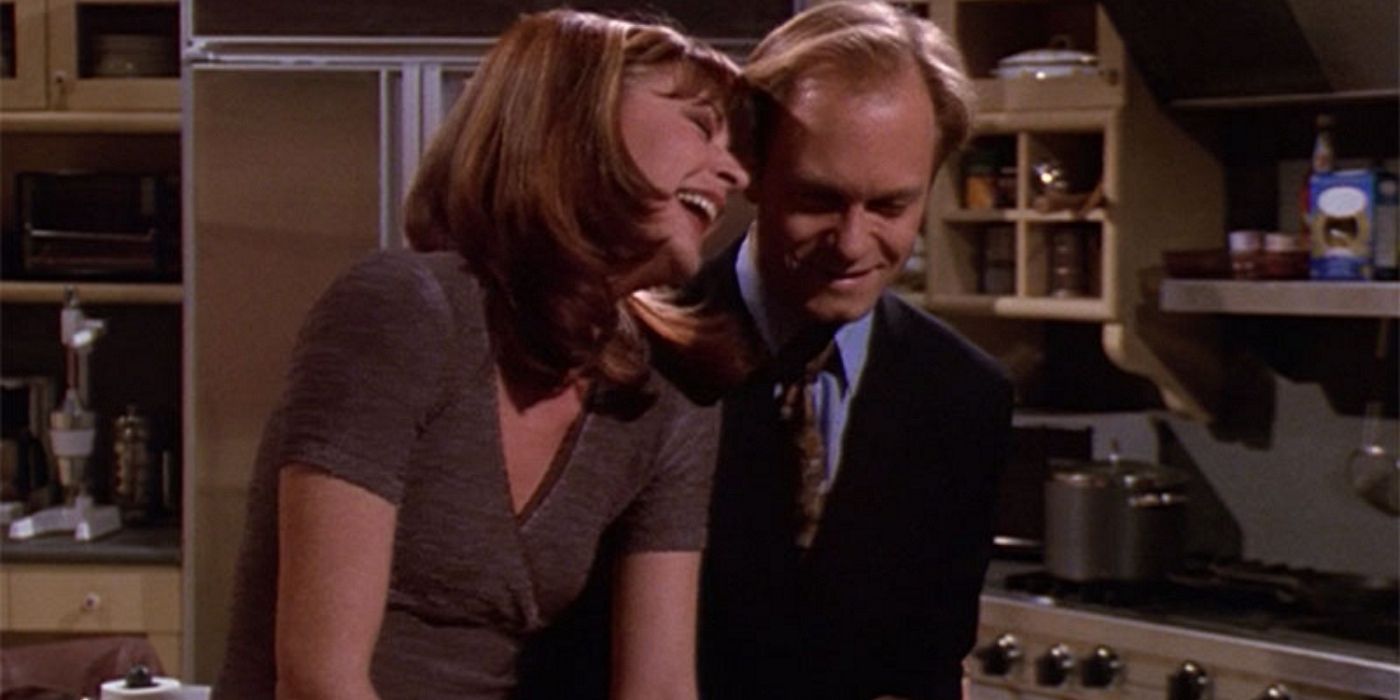 Daphne provided some of Frasier's best storylines but, according to co-creator Peter Casey, Grammer was reluctant to approve the Jane Levees character. Writing online, Casey recalled how the Frasier character changed from Hispanic to English, with the initial idea being to cast Rosie Perez, but the network loved British actor Jane Leeves for Frasier instead. However, Grammer had to be convinced to read with Leeves before he would agree to this revision, and the Frasier actor initially arrived at their meeting describing the changes in "a bit of a dark mood." (via Ken Levine/Blogspot)
Grammer was concerned that Frasier having an English "housekeeper" would feel too much like the '70s sitcom Nanny and the Professor, which he hated. While the creators argued that Frasier and Daphne's relationship was entirely different, Grammer still wasn't thrilled to read through the script with Jane Leeves. Grammer wanted the three creators to wait outside, so he could work with Leeves in private. Casey remembered, "He went in, closed the door, and we were left in the outer office sweating." He claimed it only took Grammer a minute before he burst outside and quickly left, having said only two words: "She's in."
Daphne Ended Up Being A Hit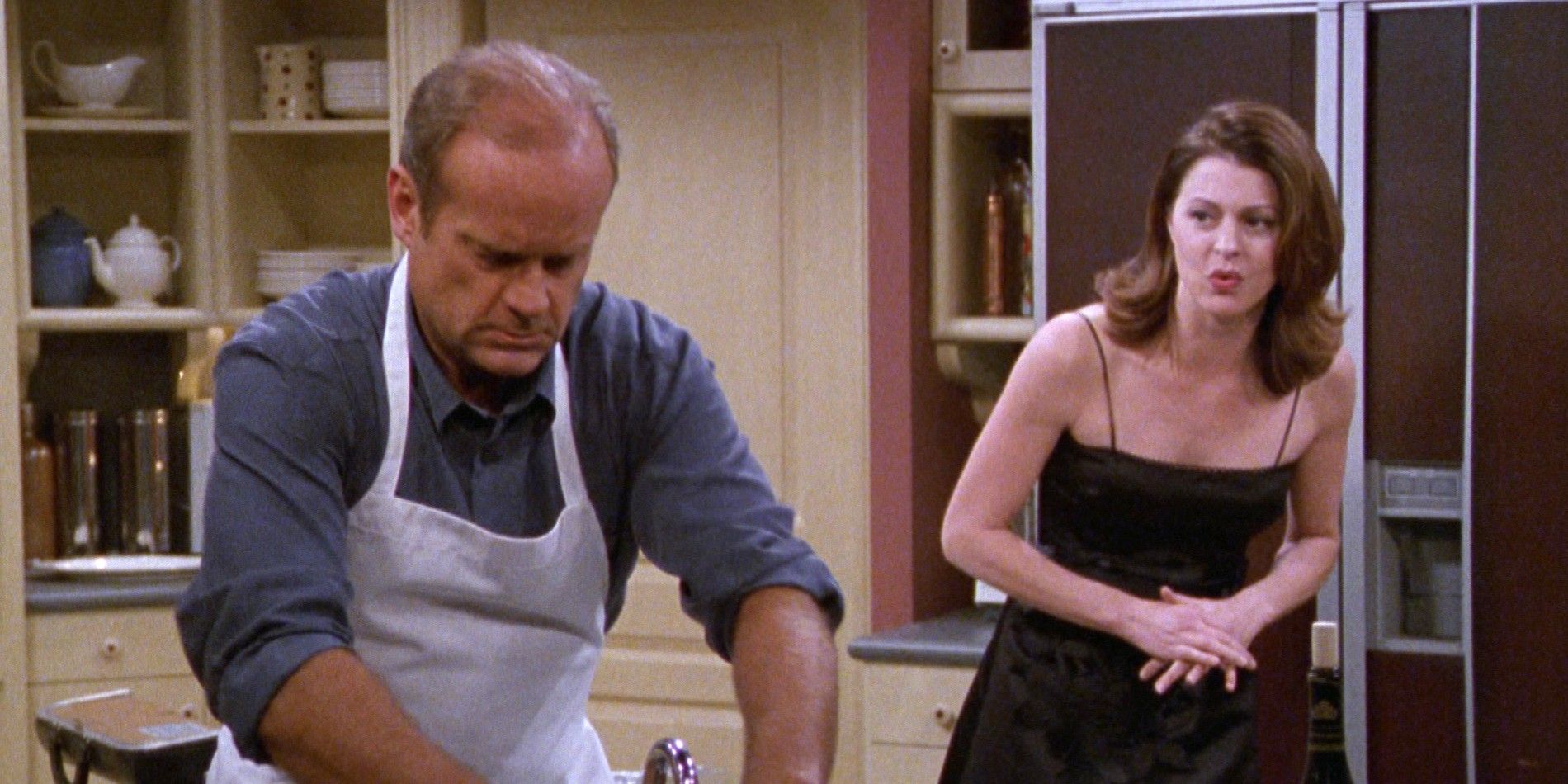 It seems as if Frasier icon Kelsey Grammer might have been embarrassed about his trepidation about Jane Leeves, which was clearly unfounded. Daphne wasn't without her own eccentricities, claiming to be psychic and always offering advice via a wacky family story from her upbringing in Manchester, England. Frasier and Daphne quickly became family, and Niles' long-running infatuation with Daphne turned into the perfect relationship. One of the main reasons Frasier thrived and become even more acclaimed than Cheers was Daphne's presence, and it wouldn't have been that way if the housekeeper was a stereotypical Hispanic maid.
Throughout Frasier, Daphne helped to keep the snobbish psychiatrist grounded, increasingly putting him in his place as their friendship grew. What's more is that the friendship was totally platonic, which is often hard to find in a sitcom about female and male best friends. Grammer later confirmed his fears disappeared as soon as he started reading with Leeves, which led to one of the best friendship dynamics ever in a sitcom. Jane Leeves appeared in 257 Fraiser episodes out of 263, only being absent from a few episodes in season 8 due to maternity leave.
Will Daphne Be In The Frasier Reboot?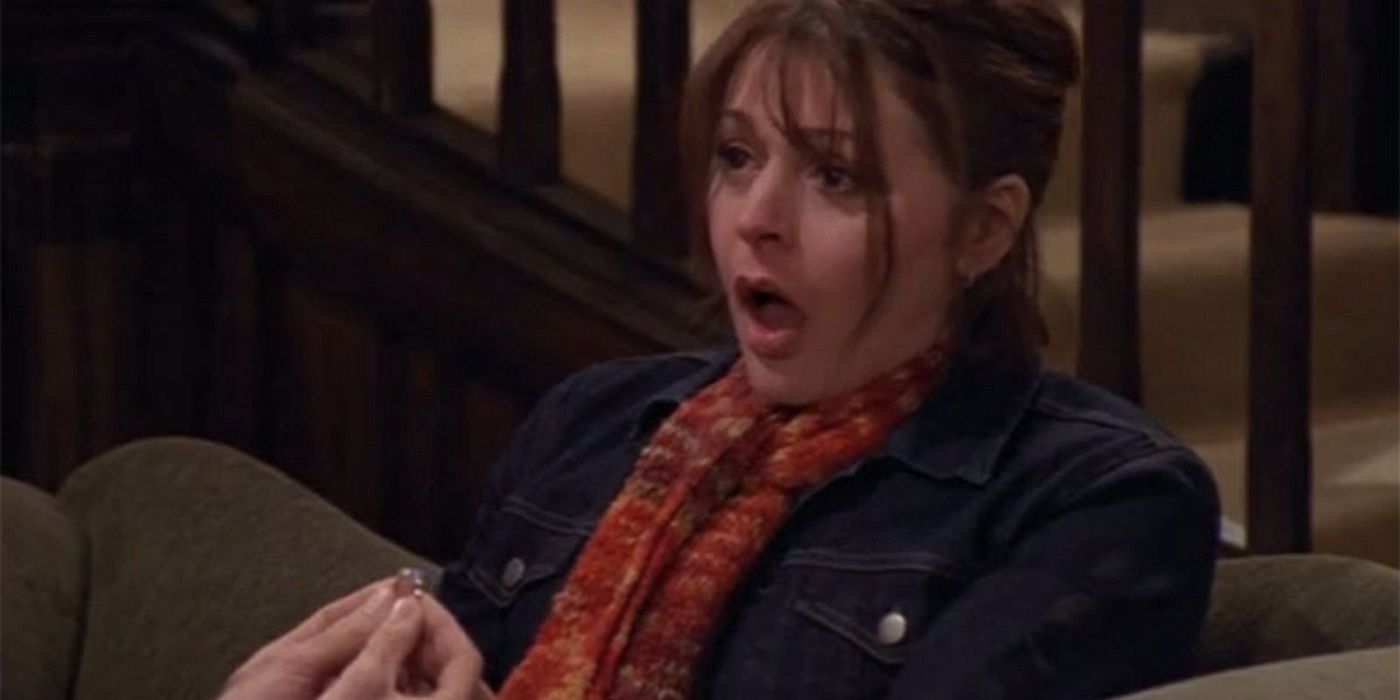 It has already been confirmed that Niles Crane won't be in the Frasier reboot, but the beloved Jane Leeves character will unfortunately be absent too (via Today). It was revealed that Daphne won't appear in the Kelsey Grammer Frasier reboot when Grammer commented, "If there is a spot for a one-off appearance, and they're interested, I'm sure we would do something like that. But, it's a new world." It has been confirmed that the Frasier reboot will be set in Boston instead of Seattle, so it likely wouldn't make sense for Daphne to appear, but the reboot still faces the tough challenge of making audiences forget about the iconic character.
on bbc news
on hindi news
on the news today
on channel 7 news
ôrf news
campo grande news ônibus
ôpera news
campo grande news greve de ônibus
l1 news horário dos ônibus
l1 news ônibus
lago azul news ônibus
news österreich
news österreich heute
news österreich aktuell
news öffentlicher dienst
news österreich corona
news öl
news österreich orf
news ö3
news österreich heute aktuell
news österreich sport
ö24 news
ölpreis news
öbb news
ösv news
österreich news krone
övp news
özil news
öffentlicher dienst news 2023
österreich promi news