Writers have given characters Year One story arcs in comics, shedding light on their earliest days as superheroes, since the 1980s. With Frank Miller pioneering the concept through Batman: Year One, characters like Flash, Deathstroke, and Green Arrow have all had their rookie years showcased in great stories. Superman had a few stories dedicated to his first adventures, but one stands out.
Superman's origin story and early career are fairly well known, though various eras of comics have retold various interpretations of the tale. Some stories show the full origin story, but few have focused on Superman's first day on the job or his first brush with supervillainy as well as Karl Kesel's "Truth and Justice."
Kesel's story was told in the pages of the 1995 Superman Annual and followed Superman's first meetings with Metropolis' police department, as well as Metropolis' introduction to the New Gods and the first meeting between Lois Lane and the hero himself. Rather than taking a drawn-out approach like Superman: Year One or progressing quickly from one story to the next like Man of Steel, "Truth and Justice" focuses on Superman's first big case which makes Superman Annual #7 a brilliant introduction to Superman's early days.
RELATED: Why The Watchmen Need An Ongoing Comic Title
Superman's Many Origin Comics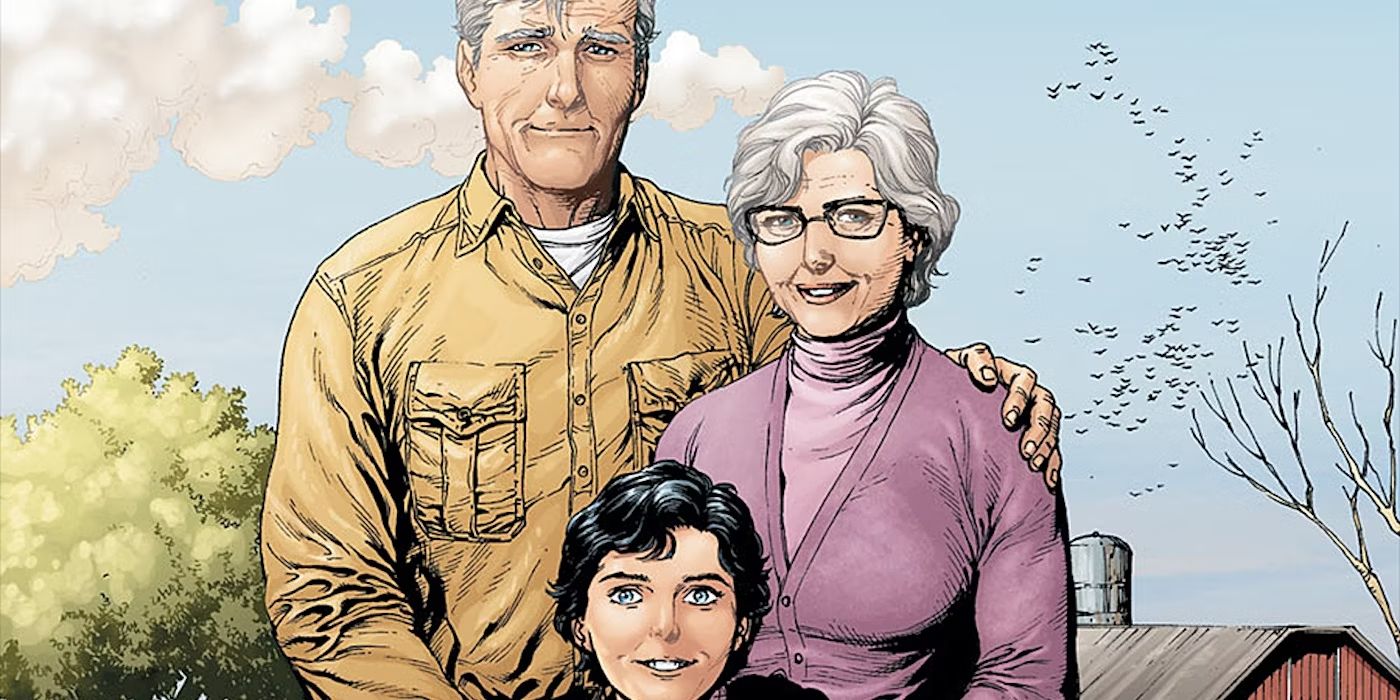 As DC's original hero, Superman's many comics have explored his early days, and then some. His origins were hinted at in his first appearance in Action Comics #1, and have been revisited countless times since. The most recent of these was Frank Miller and John Romita Jr.'s Superman: Year One. The story is best seen as the early days of the version of Superman featured in Miller's The Dark Knight Returns, but still strongly incorporated elements of Earth Prime's Earth Clark Kent into it. Here, the story explored Clark's life as a young boy in Kansas, focusing on his romance with Lana Lang in the first issue. However, like many "Year One" stories, Miller's book was neither canon nor was it a true chronicle of Superman's first year on the job, working more as a slow-burning origin tale that culminated in him becoming Superman.
John Byrne's Man of Steel also explored a protracted introduction to the world of Superman's Metropolis. However, rather than being a Year One story, it was also an origin. It was actually a revision to the classic Superman origin, retconning his past so that he gained his powers in his late teenage years. Byrne wrote this miniseries as a reintroduction of a post-Crisis On Infinite Earths Superman, moving from story to story, to introduce plot threads like Superman meeting Batman, Lex Luthor, and Bizarro.
In effect, this miniseries served as more of a tour of the world of Superman and his origin story than a Year One. However, in "Truth and Justice," Karl Kesel took the best elements of Man of Steel, condensed them, and gave it more of a rookie superhero feel. Unlike Byrne, who dropped Superman into the heart of his own lore, Kesel started out smaller and simpler and even paved the way for the rise of supervillainy.
RELATED: Would Marvel And DC Be Better If Readers Tried Out New Titles?
What "Truth And Justice" Does Better Than Other Origins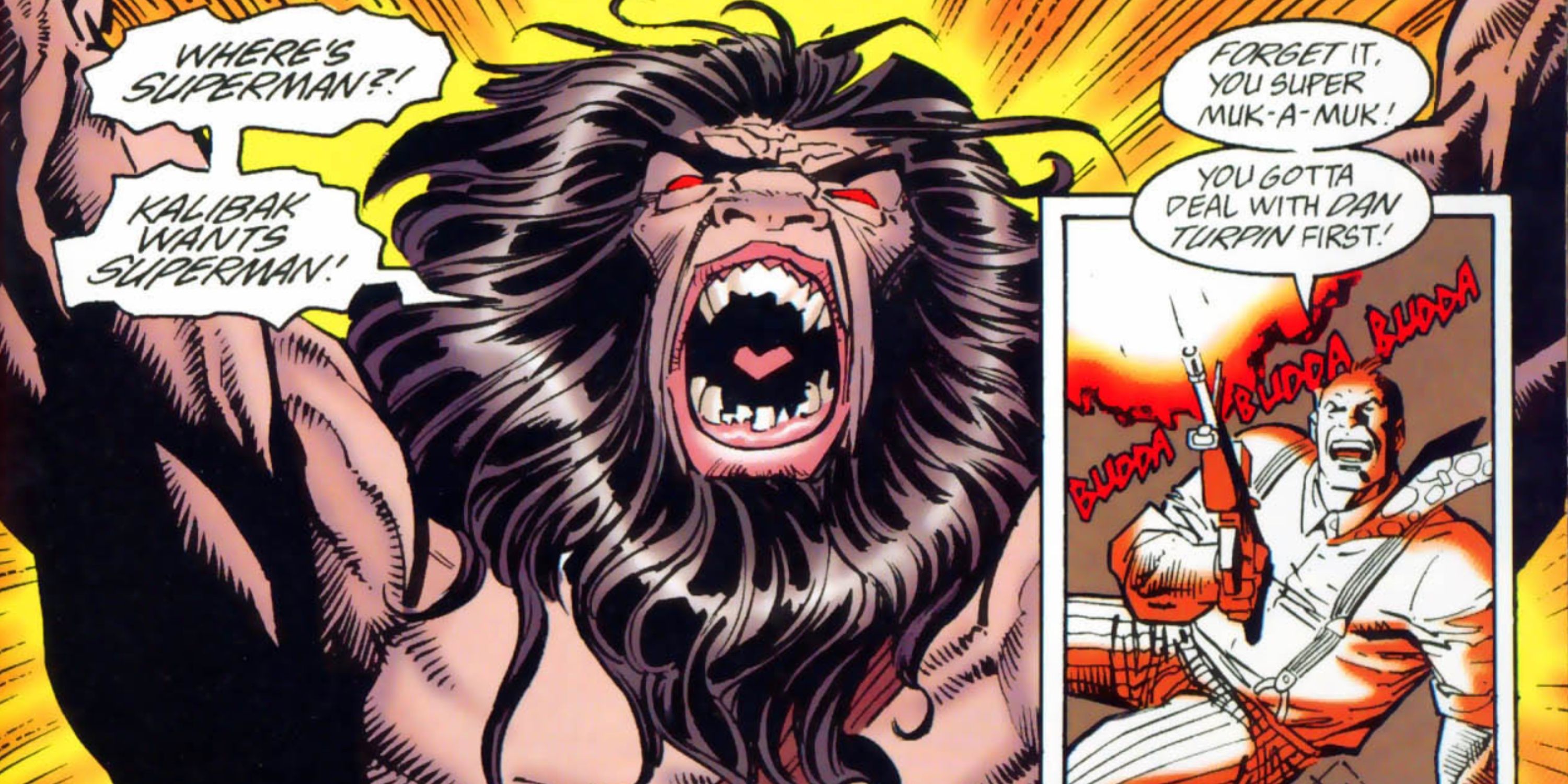 Karl Kesel's, Joe Wagner's, and Joe Rubinstein's "Truth and Justice" may not be as well known as Byrne's Man of Steel, but there are several important ideas the story actually explored better than the seminal miniseries. Notably, the comic doubles as both a Superman comic and a Metropolis PD story, emphasizing Dan Turpin's rugged nature and Lois Lane's unrelenting pursuit of journalism and Superman's identity. The story did a good job setting up the close relationship between Superman and his supporting cast and was careful to not be just another Superman vs Lex Luthor story. Year One stories always fare better when they don't dwell too much on the big bad villains, instead giving readers a tease of what's to come, as this story did.
The double team of Kalibak and Intergang demonstrated the duality of Superman's world, showcasing the hero's street-level enemies and his cosmic foes. The choice to have Superman deal with Intergang was actually smart, as it showed how his human enemies can pose a threat to him, which readers often have trouble believing. Armed with their New God technology, Intergang put Superman in a situation that showed how careful he is when civilians are caught in the crossfire. It also established some of his friendships with Turpin and Lawson after Superman proved himself a trustworthy hero in their eyes.
"Truth and Justice's" biggest strength is that it's a simple action story that presumes readers understand the basics of the hero's origins. It pushes the reader right into Superman's superheroics, while also conveying the themes that make Superman's comics classics. Whether it was his warm attitude to the good cops in the city's police department, his detective skills, his playful avoidance of Lois Lane, or his sunny disposition even when fighting violent crime, the story is a great introduction to an inexperienced Man Of Tomorrow. The short-form nature of this tale meant everything was to the point, combining the best parts of Man of Steel with a fresh story that elevated two underrated villains.
RELATED: 10 Best Green Lantern Team-Up Comics, Ranked
"Truth And Justice" Showcased A Street-Level Superman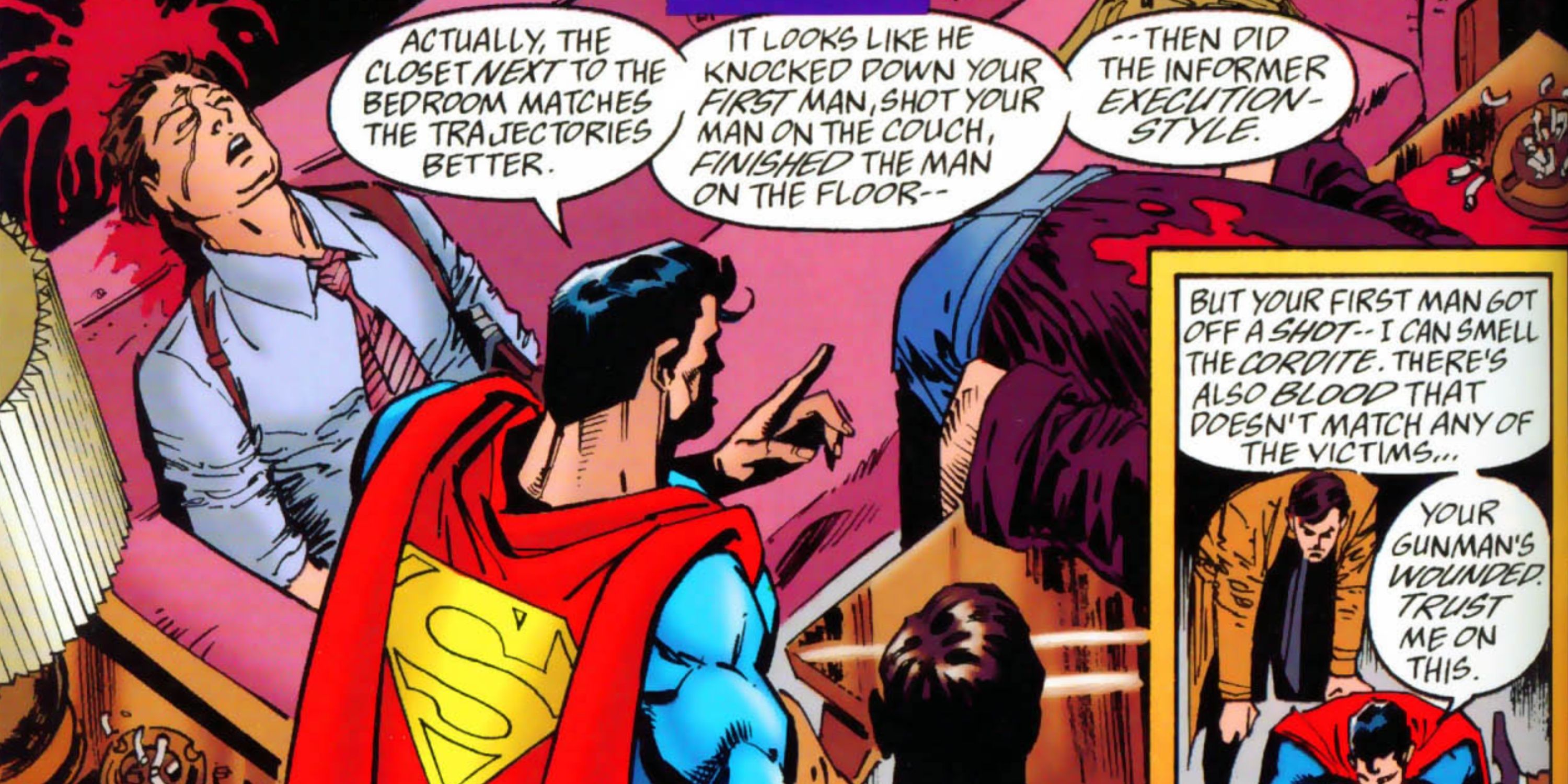 One of the more interesting aspects of "Truth And Justice" was Superman's skill as a detective, enabled by his heightened senses. Whether he was analyzing the trajectory of a bullet or sniffing cordite in the air, the Man of Steel proved himself as a competent investigator. In fact, this one story showed off more detective work than many modern Batman comics do.
The hero's detective skills even helped explain why he'd make a great reporter, as Clark Kent would later become. From there, the narrative progressed through a short montage of Superman's cases throughout his early days, with Lois Lane always showing up at crime scenes just as the hero flew away. This set the scene for a good callback to Byrne's Man of Steel when she drove her car into the river to finally get the hero's attention.
While Superman was at full strength in this comic, he was still given a much more "friendly-neighborhood" tone than in his more cosmic adventures. Little happened in Metropolis that this young Superman didn't address, and his crime-fighting almost eradicated criminal activity from the city. This efficacy motivated Intergang to join forces with Kalibak, who had traveled to Earth in search of Superman, seeking out a fight worth winning.
RELATED: The Justice League Cartoon's Team Is Secretly Brilliant For Comics
What Frank Miller Got Wrong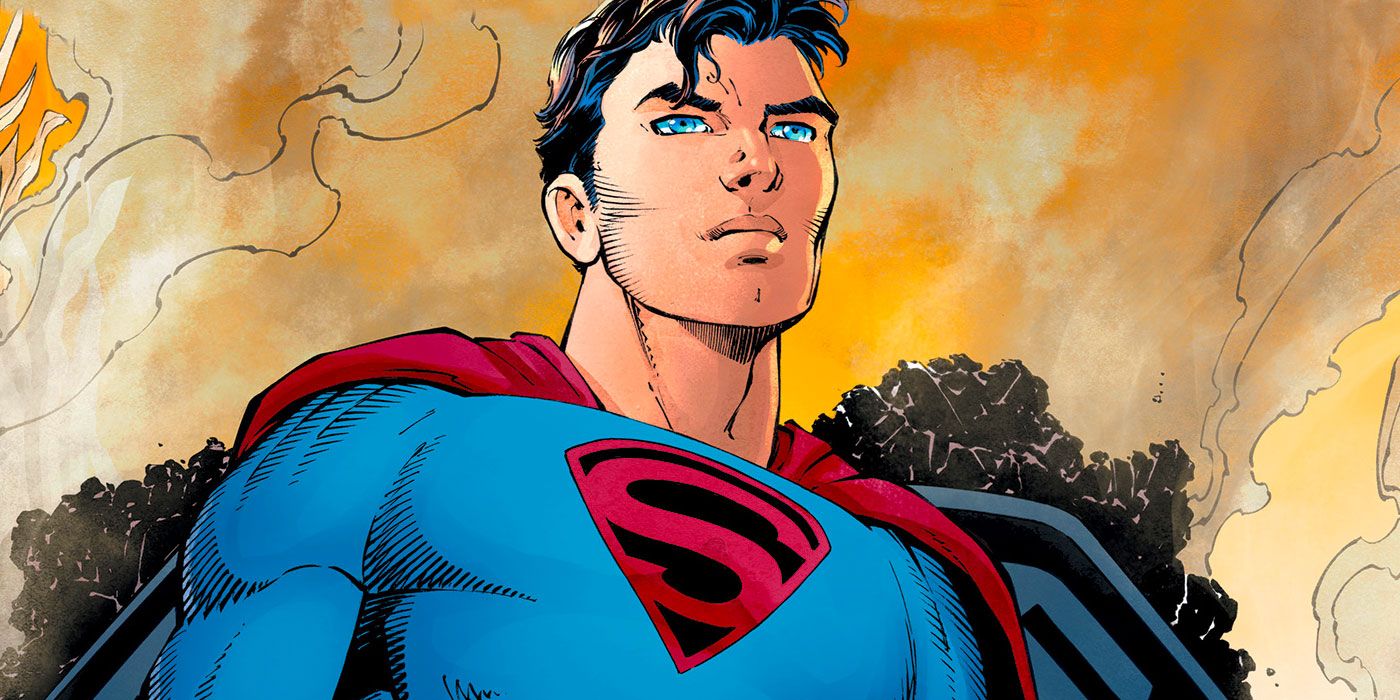 Superman: Year One was far better than some of its critics insist, but it suffered from being too decompressed. Its fixation on Clark's early life in Kansas and young romance with Lana Lang takes up a full 64-page issue and is simply retelling a story most readers already know.
Miller's Superman also seemed to move from one romance to the next, with a disappointing lack of attachment as he went along. From Lana Lang to underwater princess Lori Lemaris, it was hard for readers to care about any of his love affairs. Meanwhile, Kesel's "Truth and Justice" beautifully set up the relationship between Lois Lane and Superman as she pursued him for months, each time narrowly missing her scoop.
Superman: Year One would have been much better off picking a single main story, like the team-up of Luthor and The Joker, and cutting to the chase. Its fixation on elements of the hero's story fans were already familiar with led to a needlessly protracted origin that, fortunately, "Truth and Justice" avoided. Comparing the two stories shows the strength of writers who do well in compressed storytelling, conveying in one Superman Annual what it takes some writers a miniseries to do. This is not to say that Miller himself couldn't have turned in a great simplified story but in Superman: Year One he forgot to play to his own strengths.
To his credit, Miller did end his Year One on a decent note as he pivoted away from his Superman tale to a Trinity origin. His story included a brief encounter with Lois Lane, a hostage rescue, and a rooftop showdown with Batman, perfectly setting up their battle in The Dark Knight Returns decades later. In addition, John Romita Jr.'s art was some of the best work the veteran artist had done for DC in recent years, and the series had plenty of dynamic settings that brought out his best work. Likewise, Ron Wagner and Joe Rubinstein's interior art for "Truth and Justice" was perfect, especially for its gritty, '90s-style street fight.
RELATED: 10 Best DC Superhero Self-Sacrifices, Ranked
The 1990s Were Surprisingly Good To Superman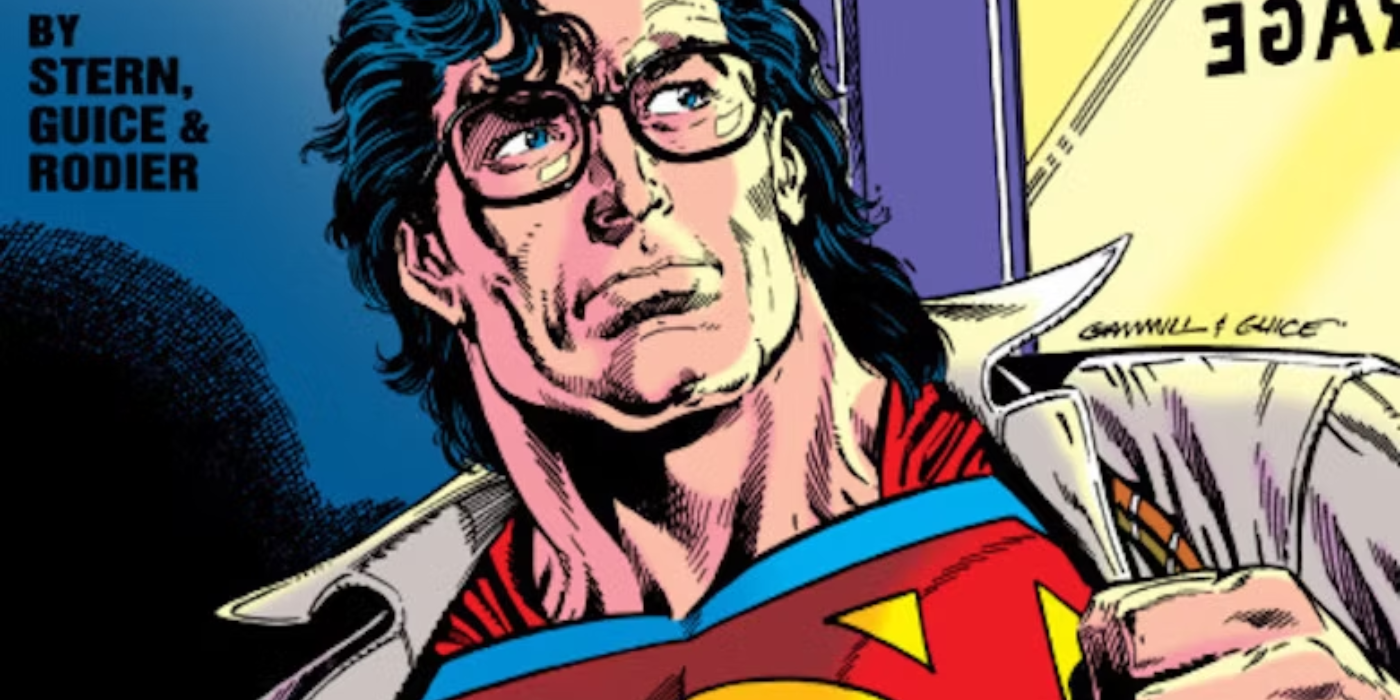 Despite the edgy nature of '90s comics, it was one of Superman's most enjoyable eras. This was due to the stellar creative teams working on the hero's books, including Louise Simonson, Karl Kesel, Dan Jurgens, Jerry Ordway, and Roger Stern. Next to Batman's all-star team of writers and artists, Superman had the best line-up of the decade's talent, despite some stories like At Earth's End conforming to the era's excesses. Fortunately, the Man of Steel weathered the decade well and he retained his wholesome, optimistic tone.
Superman's condensed and revised Year One story in "Truth and Justice" works best when it's showing off the hero's first cases. Rather than falling into the trap of being too decompressed or forcing too much into just one story, it was short and sweet, careful not to go too big all at once. By having Turpin fight Kalibak while Superman fought Intergang, the story gave readers an interesting, rarely-seen mismatch that showed each character's toughness and resourcefulness. Karl Kesel showed readers that the cops of Metropolis, much like Gotham's PD, were some of the fiercest characters in town. There have been many great Superman Year One tales, but Kesel's remains the most enjoyable and action-packed of them all.
on bbc news
on hindi news
on the news today
on channel 7 news
ôrf news
campo grande news ônibus
ôpera news
campo grande news greve de ônibus
l1 news horário dos ônibus
l1 news ônibus
lago azul news ônibus
news österreich
news österreich heute
news österreich aktuell
news öffentlicher dienst
news österreich corona
news öl
news österreich orf
news ö3
news österreich heute aktuell
news österreich sport
ö24 news
ölpreis news
öbb news
ösv news
österreich news krone
övp news
özil news
öffentlicher dienst news 2023
österreich promi news