Summary
Much of Tolkien's lore spawns from other well-established mythology and lore that has stood the test of time.
The themes in Lord of the Rings have a cross-generational relevance devoid of any intentional allegory.
Tolkien created fantastical characters whose humanity grounds them in relatability.
Though it was first published in 1954 (and preceded by the first edition of The Hobbit in 1937), J.R.R. Tolkien's The Lord of the Rings has gone on to be one of the most enduring works of fantasy to come out of the 20th century. Tolkien redefined a genre and even bumped fantasy fiction, myth, and lore further into the pop culture zeitgeist. Long before Peter Jackson's now beloved film adaptations in the early 2000s, the author inspired musicians, filmmakers, and visual artists alike in their own creative endeavors. What was once a niche novel known to a relatively obscure fan base has become an international phenomenon well after Tolkien's own time.
While there's no formula for creating a work that becomes endeared by so many, Tolkien's has stood the test of time. And it's still being reinvented with Amazon's Rings of Power (2022) today. A few prominent hallmarks are what make The Lord of the Rings such a timeless classic.
Tolkien Drew From Enduring Legends to Create Lord of the Rings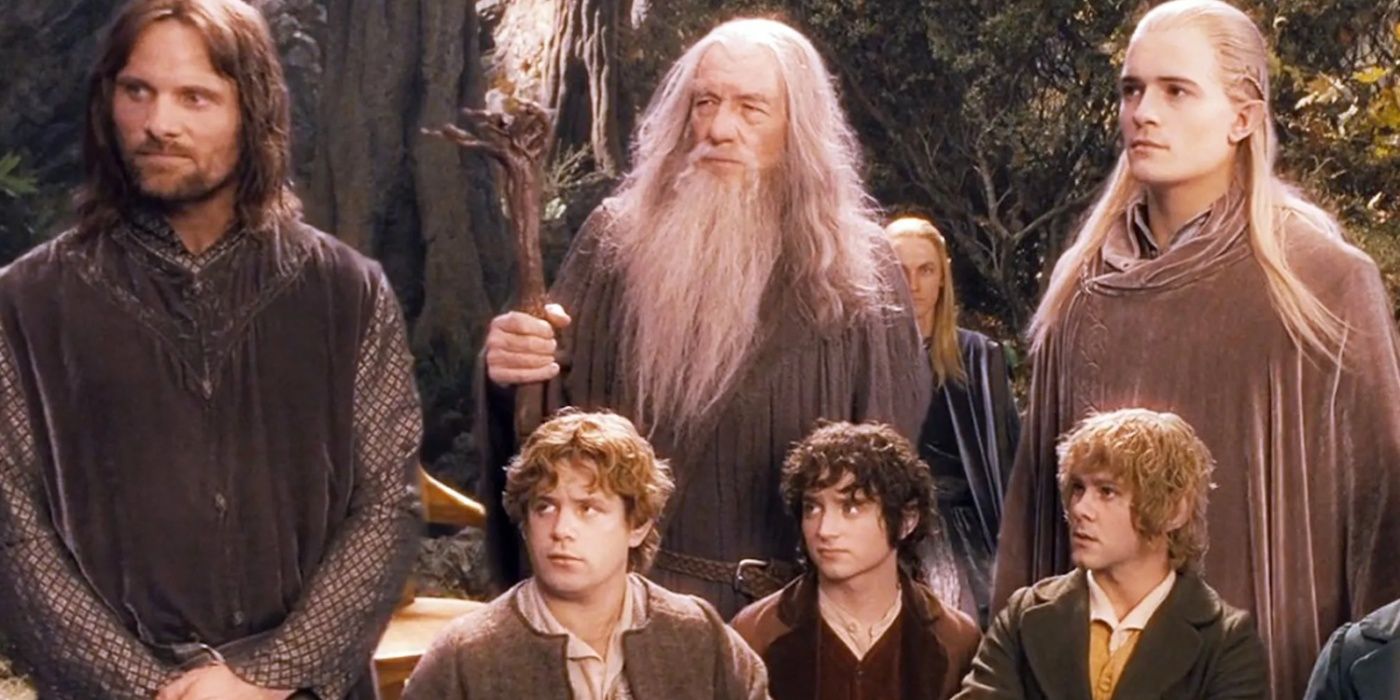 How World War 1 Influenced J R R Tolkien's Work
In a letter to his publisher in 1951, Tolkien said he wanted to create a "connected legend" that he could "dedicate simply to: to England; to [his] country." Contrary to popular belief, Tolkien never used the exact phrasing that he wanted to create "a mythology for England." Still, Lord of the Rings is certainly a love letter to his homeland. To assemble his mythology of epic proportions, Tolkien pulled inspiration from different realms of folklore and mythos. Although hobbits are a creation original to Tolkien, other creatures of Middle-earth have remained mainstays in both oral and recorded history long before he incorporated them into his own.
Similarities have been noted between The Lord of the Rings and composer Richard Wagner's 1869 German-language music drama Der Ring des Nibelungen (also known as The Ring Cycle). The Nibelung are a clan of dwarves derived from both Germanic and Norse mythology. Wagner's operatic saga tells the story of a dwarf, Alberich, and a ring he created out of greed to attain ultimate power. The most recognizable music passage from Nibelungen is the "Ride of the Valkyries," which has been featured in everything from movie soundtracks to cartoon shows. It may seem as though Tolkien "stole" ideas directly from Wagner, but magical rings, gods, and dwarves weren't exactly original to Wagner either.
Elves also have their origins in Germanic folklore. They've often been depicted as small in stature and sometimes even mischievous. They'd even been known to cause disease in people and livestock. Tolkien's elves, however, are largely of similar stature to men and are lithe, graceful, and also immortal. The language they spoke was one of Tolkien's biggest undertakings in his lifetime, and he took a great deal of linguistic inspiration from Finnish. He's not the first author to "borrow" from preexisting tales of cultures around the world. The stories themselves are constantly being reinvented and remain, which proves their staying power.
The Themes in Lord of the Rings Have a Lasting Relevance
Why Frodo Was Capable of Bearing the One Ring
Readers over the decades have questioned whether Tolkien based The Lord of the Rings on his experience in World War I or elsewhere. The film Tolkien (2019), starring Nicholas Hoult as the author, even draws direct correlations between his experiences as a soldier and his works. However, Tolkien adamantly denied that there was any direct allegory in The Lord of the Rings. In the forward to the second edition of the book, he wrote, "I cordially dislike allegory in all its manifestations, and always have done so since I grew old and wary enough to detect its presence . . . I think that many confuse 'applicability' with 'allegory.'" He was completely different from his dear friend and fellow author C.S. Lewis, who drew a clear allegory in his own fantasy novels, The Chronicles of Narnia, between Christianity and the experiences of his main characters.
Tolkien, in essence, made The Lord of the Rings a tale for the ages that can regain relevance at any point in time with themes that resonate. Some of these themes are fairly straightforward and trackable: good versus evil, the quest for power, death and immortality, and hope in spite of suffering. Tolkien even embedded love stories into The Lord of the Rings — making all of his major themes nonspecific and theoretically transferrable across cultures. Although there has been criticism for the lack of diversity in his works and little to no roles for women, the lasting relevance of the themes cannot be discounted. Tolkien was a man of his time, and subsequent adaptations of his work have sought to correct some of the perceived blind spots.
Lord of the Rings' Cast of Characters Is Often Fantastical but Also Relatable
How Long Do Hobbits Live in The Lord of the Rings?
Tolkien didn't just create a rich world but an entire cast of characters with different wants, desires, characteristics, and common struggles that any reader can gravitate towards. They all tie directly into the themes that Tolkien chose to explore. A fan favorite, Samwise Gamgee (right-hand man and gardener to ring bearer Frodo Baggins) stands as a symbol of hope, the truest friendship in the darkest of times and a bond that anyone strives to establish with their fellow human beings. His loyalty to Frodo up until the destruction of the One Ring has cemented him in the hearts of Tolkienites.
Since the release of Jackson's films (and possibly before), Frodo has received flack from some viewers for being weak and whiny. But really, he represents the true weakness and endurance that anyone placed in a similar position might encounter. Frodo eventually gives in to the temptation of the Ring, and his descent over his year in such close proximity to it shows the need for Sam's companionship. He was not able to do it on his own. Even if at some points in his journey, Frodo took it upon himself to carry the "burden." Without Frodo's struggle, there would be no victory in Sam's complicity in destroying Sauron's ring forever.
Truly, it's not the most magical elements of Tolkien's mystical creatures and stories that make them so beloved — it's the traits and points of relevance they share with the casual reader. In a huge way, Tolkien was wise not to rely on allegory to carry his epic. He set up The Lord of the Rings in such a way that it could do exactly what its sources of inspiration had done and remain timeless to its fans for years to come.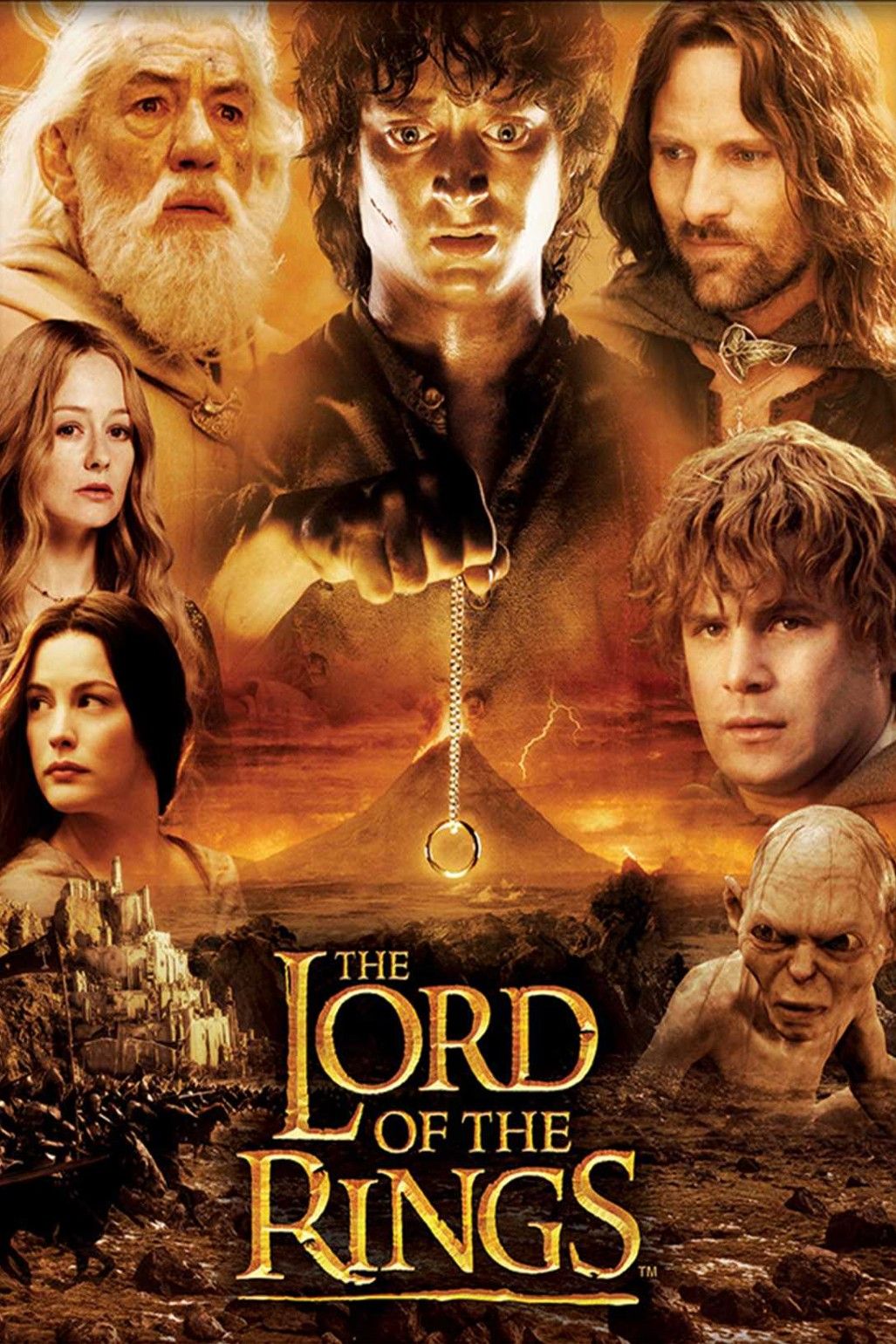 Created by

J.R.R. Tolkien

First Film

The Lord of the Rings: Fellowship of the Ring

Latest Film

The Hobbit: The Battle of the Five Armies

First TV Show

The Lord of the Rings The Rings of Power

Latest TV Show

The Lord of the Rings The Rings of Power

First Episode Air Date

September 1, 2022
on bbc news
on hindi news
on the news today
on channel 7 news
ôrf news
campo grande news ônibus
ôpera news
campo grande news greve de ônibus
l1 news horário dos ônibus
l1 news ônibus
lago azul news ônibus
news österreich
news österreich heute
news österreich aktuell
news öffentlicher dienst
news österreich corona
news öl
news österreich orf
news ö3
news österreich heute aktuell
news österreich sport
ö24 news
ölpreis news
öbb news
ösv news
österreich news krone
övp news
özil news
öffentlicher dienst news 2023
österreich promi news