The Big Picture
Felicity remains a significant part of popular culture, even years after its original airing, with its relatable characters and realistic storylines.
The show's creative plot twists, including a black-and-white episode and Felicity time traveling back to her college years, kept viewers engaged and intrigued.
Despite its fantasy elements, Felicity resonated with audiences as an aspirational portrayal of the college experience, prompting viewers to question and reflect on their own lives.
Despite only airing for four seasons, The WB's college drama Felicity remains as present in popular culture now as it was when it first debuted. Even Modern Family's Phil Dunphy (Ty Burrell) admitted that if he could time travel back to the '90s, he would tell Felicity Porter (Keri Russell) not to cut her hair. Indeed, Felicity quickly became ingrained in our cultural consciousness during its first season in 1998, following a recent high-school graduate as she decides on a whim to change all of her college plans to follow a boy from high school she barely knew, Ben Covington (Scott Speedman), to New York City.
From a critical point of view, it was less a girl blindly following a cute boy who spoke to her once across the country for no reason (although it was a little bit of that, and I would have totally done the same for 1998 Scott Speedman) and more that his comment written in her yearbook unlocked an urge for her to finally become someone else other than who she's been. Or, as the theme song from the series' final two seasons put it, a new version of you. "I came here because of Ben, but I'm staying because of me." That's what sold the series beyond the wide-eyed ingénue with the dreamy gold curls with two irresistibly charming guys suddenly fawning over her set amidst the backdrop of a just pre-9/11 Manhattan.
'Felicity' Was Known for Creative Plot Twists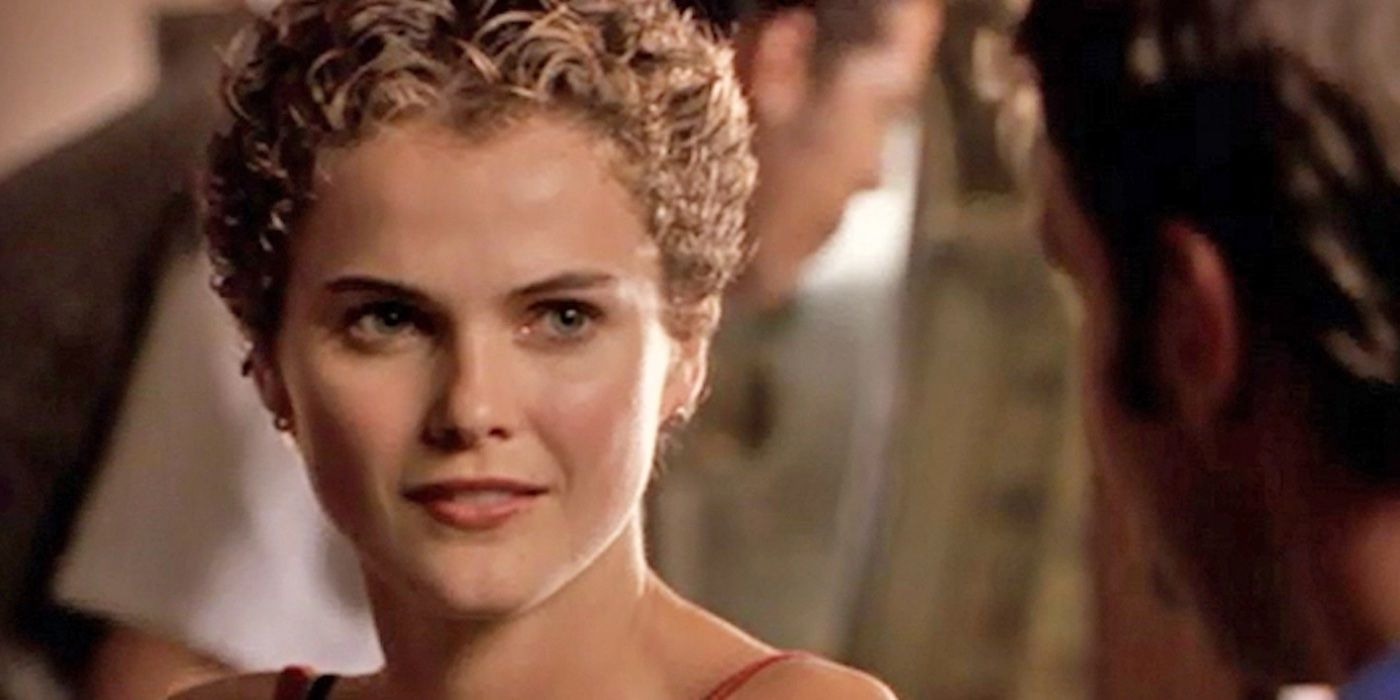 Sadly, Felicity didn't always maintain the promise of its inaugural season, which in a way felt like an allegory for the college experience and/or young adult life, where nothing feels certain and everything can go wrong. Or it was merely representative of a writer's room that didn't exactly know where they wanted the storyline to go at any given moment. That's most likely how we ended up with a Twilight Zone-inspired episode shot entirely in black-and-white, Eddie Cahill playing a homicidal drug dealer, and most infamously, Felicity cutting off all her curls for the sake of a change at the beginning of the second season.
Second in line to the main character's haircut as the most hated plot twist (if you can even justify a haircut as such) on Felicity was the way in which the creators chose to end the series after its fourth season in 2002. At the time, the series was marketed in the form of American college years; therefore, it only made sense that Felicity would conclude after "Senior Year." It also would have been cancelled anyway thanks to a gradual decrease in quality, but that's neither here nor there. What is here is that, after a well-deserved and mostly satisfying conclusion to the series' storyline in the season's 17th episode, its remaining six episodes were dedicated to another creative turn: Felicity travels back in time.
RELATED: Keri Russell Tells Us About Her Messy Character in 'The Diplomat,' Complicated Relationships, and the Absurdity of Politics
Did Felicity Really Travel Back in Time?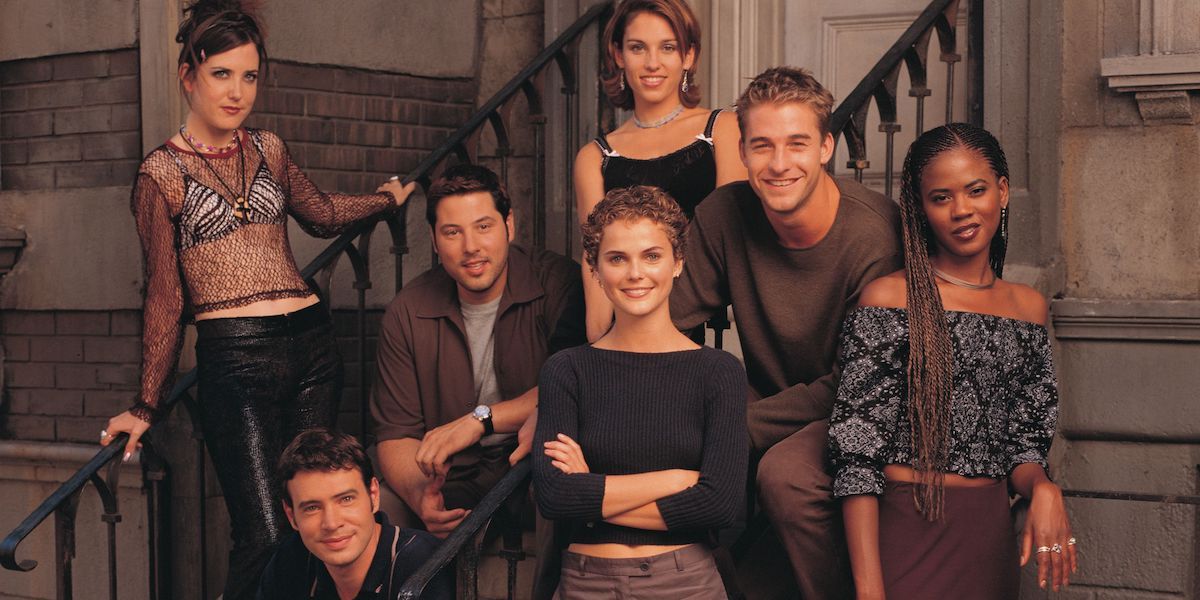 On paper, it sounds ludicrous. Despite its one questionable experimentation with a sci-fi fantasy, Felicity did not fall into that genre. It was a dreamy '90s teen drama with an acceptable if not a bit excessive amount of yearning and emotion. So did Felicity Porter really time travel at the end of her final season? Turns out she did: A year after their graduation, Felicity discovers Ben has been cheating on her. Back in New York for Noel's (Scott Foley) wedding, she wonders what life would have looked like if she'd chosen Noel over Ben. Thus, her friend Meghan (Amanda Foreman) puts a spell on her that effectively sends her back to the beginning of Season 4, having just slept with Noel on a rooftop.
What follows is a dilemma of the highest post-graduate regard: Does she just go with it and repeat her senior year dating Noel so that everything will one day work out? Before she can answer that question, she begins to realize that just the action of traveling back in time begins to mess with the order of events as she knows it. So when she tells Noel and Ben that she has time traveled from the future, she ends up in a psych ward — until she predicts something to Ben, and he realizes she has to be telling the truth. Then Noel winds up killed in a fire that he and Felicity escaped earlier in the year. In order for the nightmare to end, she must visit the man who wrote the spell that Meghan performed so that he can reverse it. In order to do that, she must recount her entire college history to him, with the help of keepsakes from different life events.
What started as a last attempt to make a dying show's storytelling interesting for a few more episodes ends up being one of the most creative plot twists I've ever watched on television. Felicity's series finale, which follows the character as she tells the spell's creator the story of her college years, serves as an effective reminder to all the things that the series got right: young, relatable characters in realistic (for the most part) storylines. I'm personally convinced that the three-way chemistry between Russell, Speedman, and Foley was what kept Felicity alive.
'Felicity' Was Not a Fantasy … Right?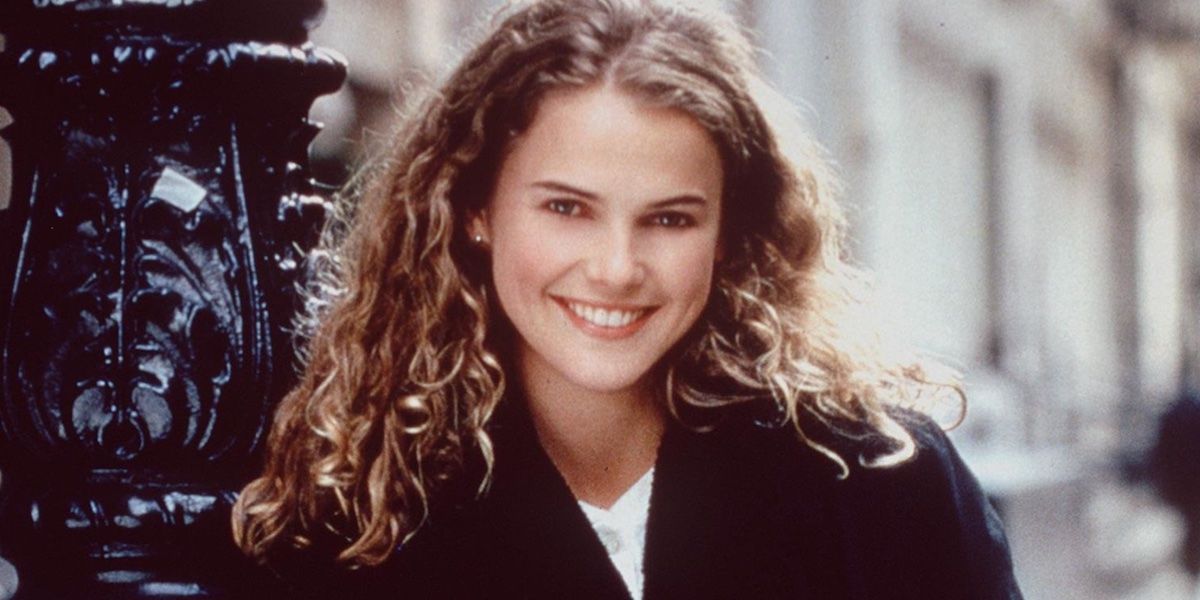 Although the series was technically not a fantasy, it also kind of was: I watched it for the first time during my own turbulent college years, attempting to manifest something out of its magical premise for myself. I can't help but believe that was the basis of Felicity's appeal, as an aspirational portrayal of the American college experience that could have only existed on The WB between 1998 and 2002. Instead of merely ending the series with Ben and Felicity graduating, going home to the same grad school, and living happily ever after, show creators J.J. Abrams and Matt Reeves dared to ask, "But what if this happened instead?" It's a question all of us in that stage of life have asked ourselves from one time or another, in one situation or another.
It's also easy to understand the controversy that surrounded Felicity's time travel, given that those ambitious last six episodes would have aired from one week to the next, and not consumed all in one afternoon on Disney+ under a blanket in a moment of my own post-university depression. What would have read as bonkers in 2002 might have had a different landing in the streaming age, without having to wait a week in between explanations. It just contributes to the case for reviving the genre of WB series like Felicity for a new generation, maybe in the form of a PG-13 version of Euphoria. One way or another, stories like Felicity's matter, no matter how overemotional or privileged, and it's time to start finding new ways to tell them.
on bbc news
on hindi news
on the news today
on channel 7 news
ôrf news
campo grande news ônibus
ôpera news
campo grande news greve de ônibus
l1 news horário dos ônibus
l1 news ônibus
lago azul news ônibus
news österreich
news österreich heute
news österreich aktuell
news öffentlicher dienst
news österreich corona
news öl
news österreich orf
news ö3
news österreich heute aktuell
news österreich sport
ö24 news
ölpreis news
öbb news
ösv news
österreich news krone
övp news
özil news
öffentlicher dienst news 2023
österreich promi news