Editor's Note: The following contains spoilers for Ahsoka Episode 1 & 2.
The Big Picture
Ahsoka brings beloved characters and deep-cut references from Star Wars Rebels, including Governor Ryder Azadi, an important figure in Lothal's struggle against the Empire.
Azadi was governor before the Empire and continued to oppose their rule. He supported rebel broadcasts and tried to prevent the Empire from taking over local companies.
After the Empire took over, Azadi became a prominent figure in the local rebellion, participating in missions with the Specters. He played a role in freeing Lothal from Imperial rule and was reinstated as Governor by the New Republic.
It's been a long wait, but Ahsoka is finally here, bringing back some of our most beloved characters from a galaxy far, far away. Besides Ahsoka Tano (Rosario Dawson) herself, creator Dave Filoni made sure to include a lot of deep-cut references and Easter Eggs for fans of the acclaimed animated series Star Wars Rebels, which he also created. Among the familiar faces, there's one who's put in a rather awkward situation by Sabine Wren (Natasha Liu Bordizzo) during the monument unveiling ceremony on Lothal, after she ditched the whole thing to go listen to some space rock on her speeder bike. We're talking about Governor Ryder Azadi, played by Star Wars veteran Clancy Brown. The scene is meant to be funny and show how little Sabine cares about this official kind of ceremony, and she only does it because she has known Azadi for years and knows he's a good person and can take it. Although his part is brief, he is an important figure in the history of Lothal's struggle against the Empire and has deep ties to Ezra Bridger (Eman Esfandi), the Jedi whom Ahsoka and Sabine are setting out to find, and Ezra's family.
Azadi Was Governor of Lothal Since Before the Empire, but Always Opposed Their Rule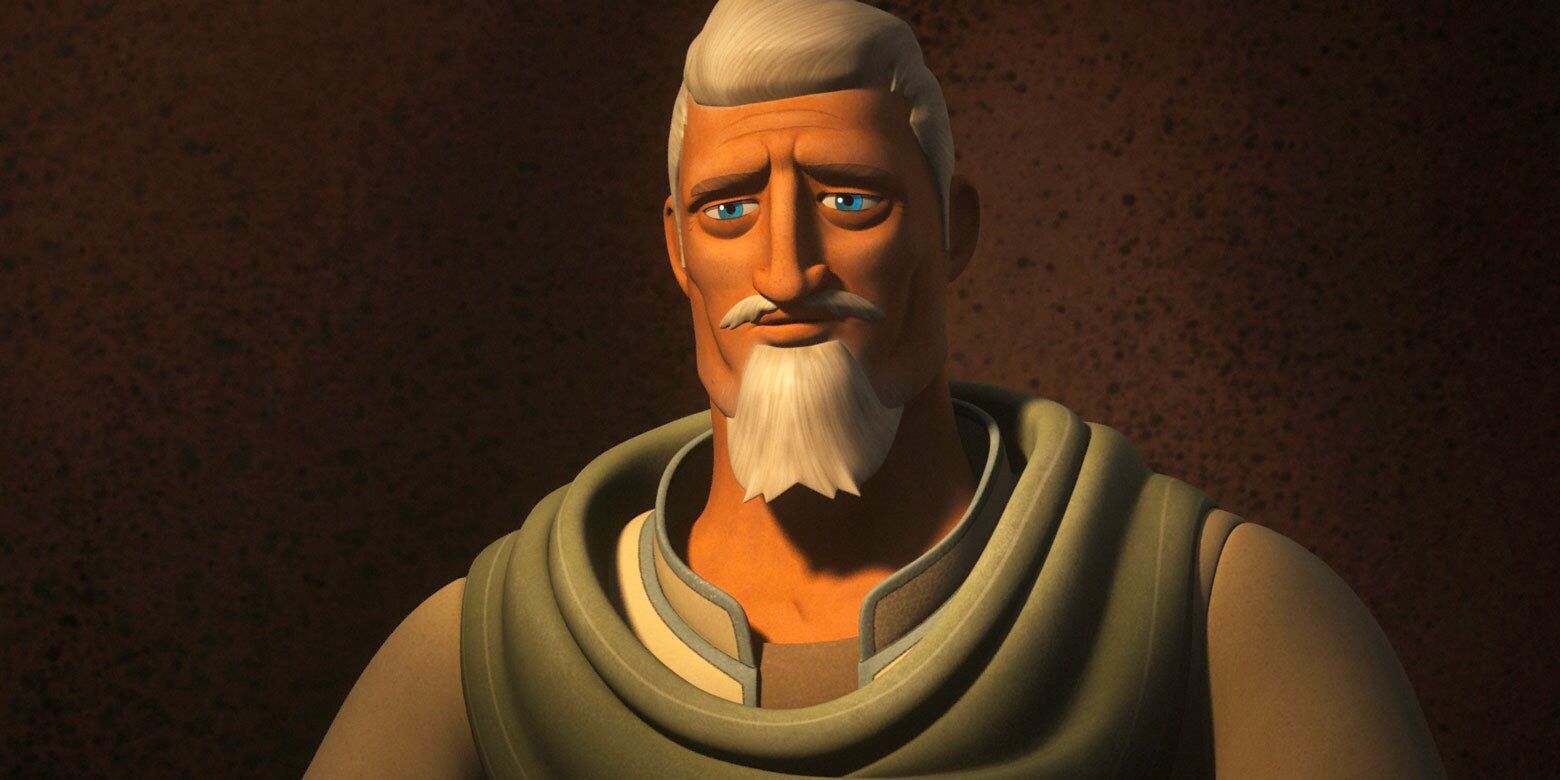 We've already seen Lothal to be an important planet in this corner of the so-called Filoni-verse (the corner of Star Wars created by Dave Filoni), despite being an Outer Rim world. Seasons 1 and 4 of Rebels are set on the planet, and it's the homeworld of Ezra Bridger. Lothal is also filled with some valuable natural resources, as well as an ancient Jedi Temple and some Force-sensitive fauna, like the Loth-wolves, so controlling the planet was important for the Imperial ambitions. But none of that was evident right then when the Empire rose, becoming clear as Bridger and the Specters (the name of his rebel group depicted on the mural) mobilized the planet to resist Imperial occupation.
So when the Clone Wars ended and the Republic was "reorganized" into the Galactic Empire by Palpatine (Ian McDiarmid), Ryder Azadi kept his post as Governor of Lothal. With the new regime still settling in, it was better to keep current authority to see how the local population would respond to this shift with a familiar face in command. Azadi not only kept his job but was also made a Moff, an Imperial title that meant one was governor of that whole galactic sector.
Azadi has always been a well-known and respected figure on Lothal, hence why the Empire kept him at his post, but he also knew the Empire's methods and authority to be abusive and dangerous. During his tenure as Moff, he supported a series of rebel broadcasts from Lothal made by the couple Ephraim and Mira Bridger with the purpose of beginning to stir anti-Imperial sentiment. He also tried to buy controlling stakes in companies from the planet, like Pryce Mining, to keep the Empire from taking over them. That didn't last, though, as Azadi, Ephraim, and Mira were eventually discovered and arrested by the Empire. They attempted a prison break, but, while Azadi succeeded, the Bridgers were killed, leaving behind their child, Ezra.
RELATED: What Happened to Ezra Bridger Before 'Ahsoka'?
After the Empire Took Over, Azadi Continued as a Prominent Figure in the Local Rebellion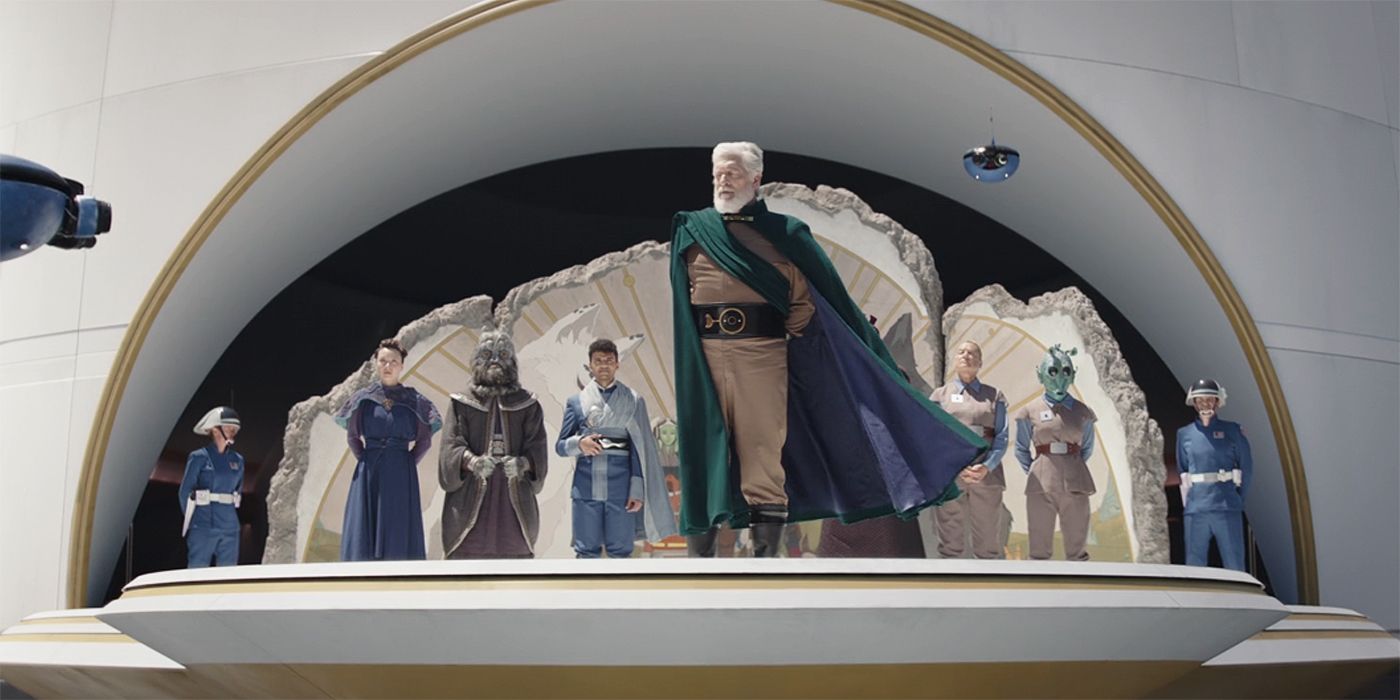 Once they deposed and arrested Azadi, the Empire made local entrepreneur Arihnda Pryce (Mary Elizabeth McGlynn) the new planetary governor and began drilling for natural resources. This resulted in the displacement of a big part of the population, as well as a general impoverishment of the economy as a whole, as all the profits were taken by the Empire. After his prison break, Azadi made his way back to Lothal, where he was taken in by the Specters and immediately began to organize a Lothalite rebel cell.
During this time, he took part in many missions with the Specters, and they all took advantage of his status as a "terrorist" to cover their efforts. For example, once Princess Leia Organa of Alderaan (voiced by Julie Dolan) was on a mission to deliver three Hammerhead corvettes for "humanitarian purposes" to the Lothalite population, which was really a ruse for Azadi to "kidnap" her and "steal" the corvettes. Lots of other schemes like this were played in that period. Soon after, though, the Specters would join the larger Rebellion, while Azadi would choose to stay in Lothal and lead his movement.
The Specters came back to Lothal a few years later to free the planet from Imperial rule once and for all after Grand Admiral Thrawn (Lars Mikkelsen) organized a siege to lure the rebels back. At first, Azadi didn't like the idea of Ezra leading the movement, but came around and joined the efforts. He took part in the final mission to liberate the planet, when Ezra called upon the purrgil to take him, Thrawn, and the remaining Imperial fleet to the Unknown Regions – and, apparently, far beyond that, too. Azadi carried out the remainder of the plan with the rest of the Specters, blasting the Imperial Command Center into the atmosphere and blowing it up. Once it was all done and the Empire fell for good around 5 ABY, he was reinstated as Governor by the New Republic.
Azadi Is Played by Clancy Brown, a Familiar Star Wars Actor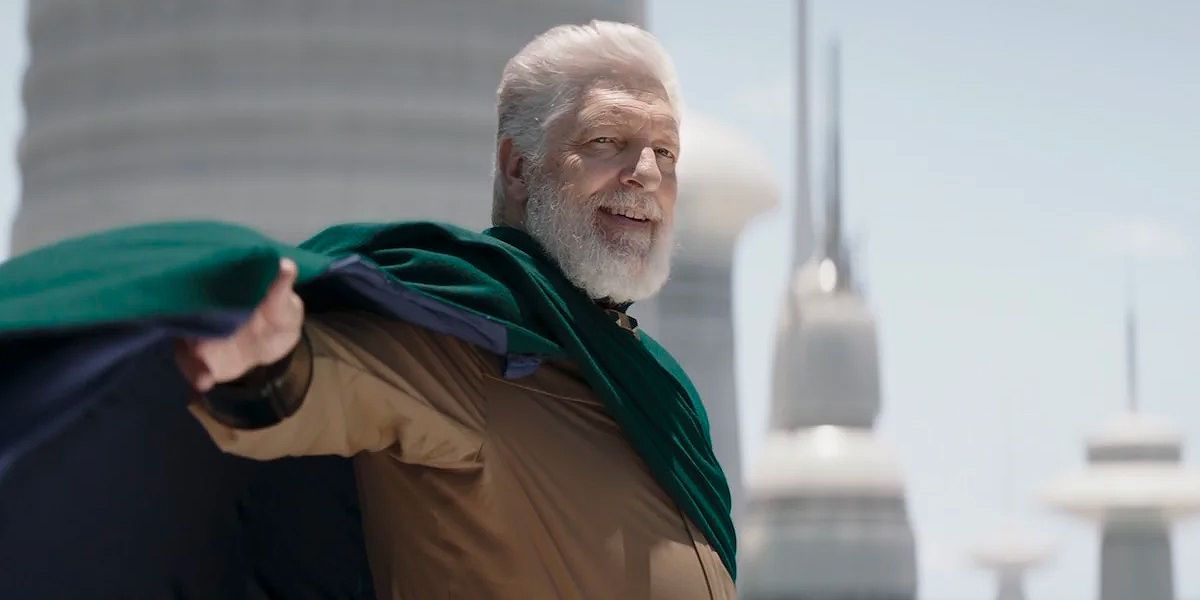 For those who may have found Azadi's face to be somewhat familiar, that's because he is played by the great Clancy Brown, an actor from movies like Highlander, The Shawshank Redemption, and John Wick 4, and from television series like Dexter: New Blood and Billions. He's also a veteran Star Wars actor, with lots of credits to his name in the galaxy far, far away.
Of course, he voiced Governor Azadi back in Rebels, but that is hardly his first role in the franchise. Earlier, in The Clone Wars, he voices the Dathomiri Zabrak Savage Opress, who is Maul's (Sam Witwer) brother. He also voices an Inquisitor in Tales of the Jedi, the one Ahsoka Tano (Ashley Eckstein) defeats to get her own white-bladed lightsaber. It's nice to see Brown keep the role of Azadi in the Ahsoka series, but we have also seen him in live-action already. He played the Devaronian criminal Burg in the first season of The Mandalorian, in the episode "The Prisoner".
Azadi's future in Ahsoka is unclear, as his part is not really central to the narrative, but seeing him is nice because he is a competent leader and cares deeply for his community. Brown did an excellent job of conveying this in his live-action portrayal, especially by imprinting a warm and careful tone to his voice and posture when talking to Sabine in Episode 1. Hopefully, we get to see him again later on in the series.
on bbc news
on hindi news
on the news today
on channel 7 news
ôrf news
campo grande news ônibus
ôpera news
campo grande news greve de ônibus
l1 news horário dos ônibus
l1 news ônibus
lago azul news ônibus
news österreich
news österreich heute
news österreich aktuell
news öffentlicher dienst
news österreich corona
news öl
news österreich orf
news ö3
news österreich heute aktuell
news österreich sport
ö24 news
ölpreis news
öbb news
ösv news
österreich news krone
övp news
özil news
öffentlicher dienst news 2023
österreich promi news