Summary
Tombstone was filmed primarily at the Mescal movie set in Arizona, which was a purpose-built facility that replicated a real Old West town.
The Babacomari Ranch in Arizona was used for outdoor scenes, including the final shootout between Doc Holliday and Johnny Ringo.
The Coronado National Forest in Arizona, specifically Sabino Canyon, served as the backdrop for many iconic outdoor scenes in Tombstone, such as the climactic riverside gunfight.
Since the movie is based on real events, people, and locations, the question of where Tombstone was filmed is more pertinent than it is for many similar films. After all, as soon as real history is involved, blending the practicalities of movie-making with fealty to established fact makes things much more complicated. As a result, many of the filming locations seen in Tombstone are not just historically significant, but often altered in such a way as to make the action seem as authentic as possible.
Released in 1993, Tombstone in many ways provided the blueprint for the modern Western. Boasting an all-star cast including the likes of Kurt Russell, Val Kilmer, Michael Beihn, and Sam Elliott, the movie chronicles a conflict between a band of ne'er-do-wells known as the Cowboys and a posse led by famed lawman Wyatt Earp. Taking inspiration from several real events, the movie weaves fact and fiction in a stylish and fast-paced narrative far removed from many of the genre's more deliberately-paced forebears. In order to successfully create a believable atmosphere for such a project, filming locations were an essential consideration. Here is where Tombstone was filmed in real life.
Related: 10 Actors You Forgot Appeared In Tombstone
Mescal Movie Set, Arizona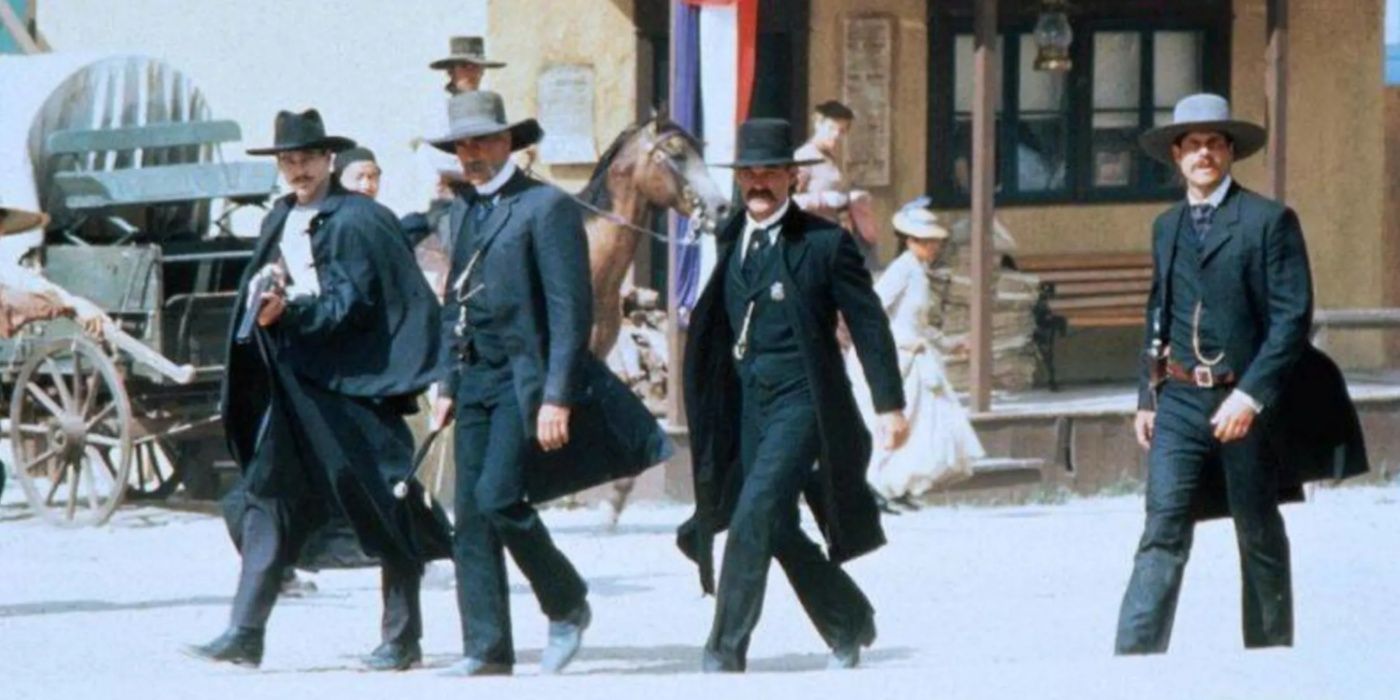 Although Tombstone is a real town, most of the actual movie was shot at the historically significant Mescal movie set, a purpose-built facility in Arizona made up to look like a real Old West town. Active since the 1950s, Mescal has played host to "over 80… Westerns", according to the studio's own website. However, it was in the 90s when the facility began to truly thrive, not only hosting Tombstone, but also Sam Raimi's iconic cult hit The Quick and the Dead.
According to Old West, Mescal provides a suitably authentic backdrop for many of the town scenes in the movie, as well as the real Tombstone's most famous buildings. As the site explains, "The Oriental Saloon, Can Can Restaurant, C. S. Fly's boarding house and photography studio, and the Grand Hotel were all reproduced in Mescal." The set also provided the location for when the Earps' first arrive into Tombstone, making it a crucial part of the film.
Babacomari Ranch, Arizona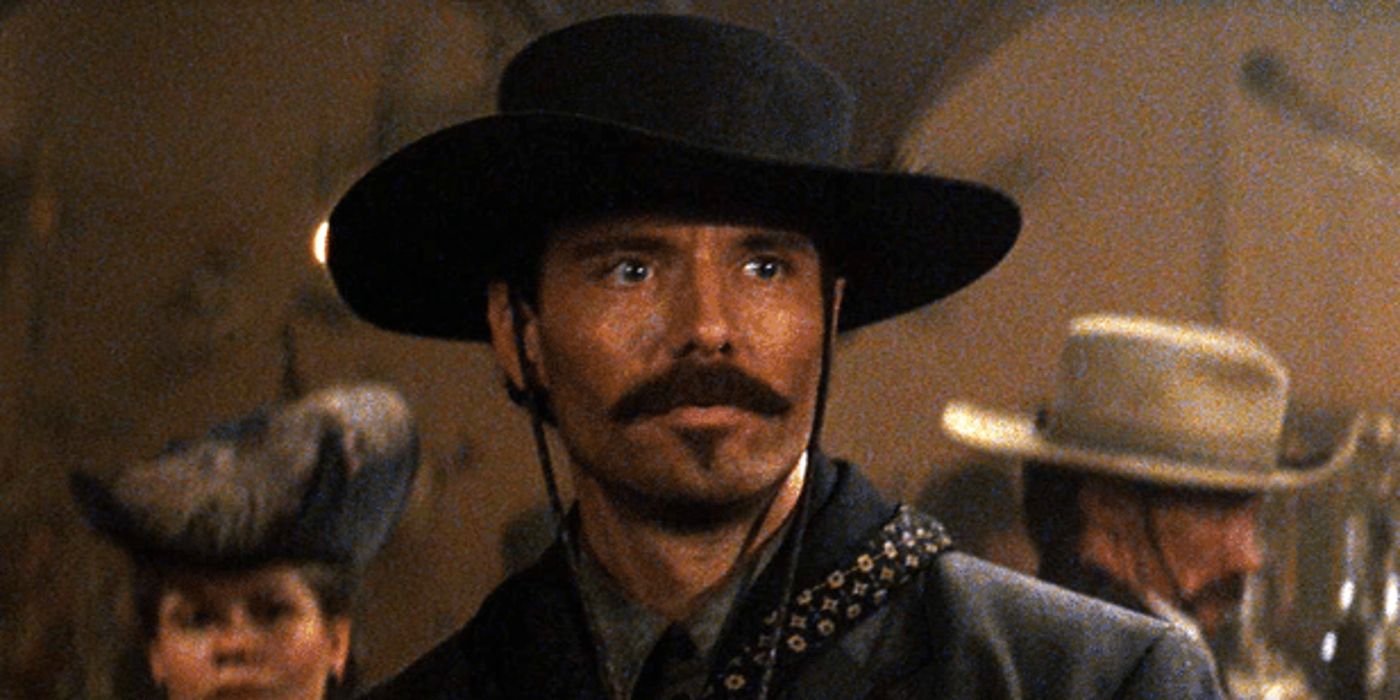 One of Tombstone's defining features is its use of outdoor space to capture the atmosphere and wild feel of the Old West. To this end, the beautiful Babacomari Ranch was an essential location. The Ranch not only played host to the final shootout between Doc Holliday and Johnny Ringo, but was also, according to Old West, where many of the Cowboy extras camped out during filming in order to "help them get further into character". Babacomari is also where Henry Hooker's ranch house scenes were shot.
Coronado National Forest, Arizona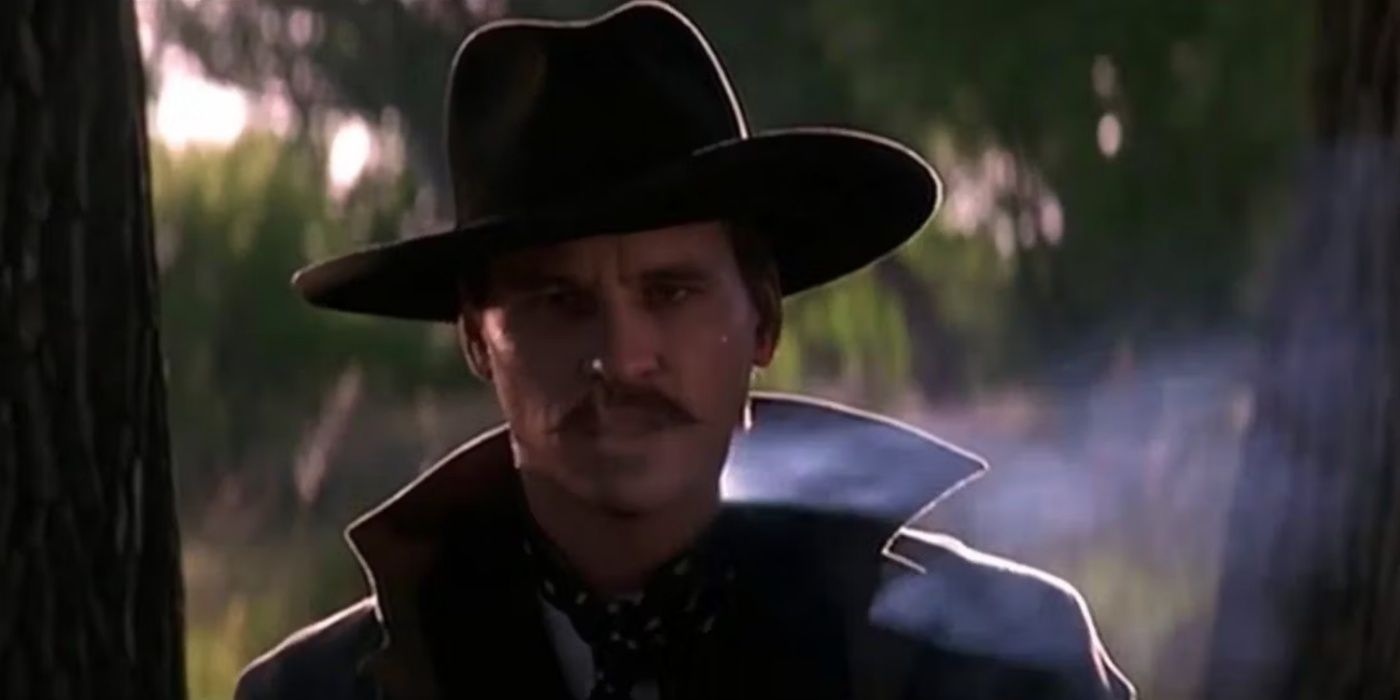 Tombstone features many iconic outdoor scenes – a staple in any Western movie. Picking these locations, therefore, is a challenge for any production – yet Tombstone was spoiled for choice in Arizona. Many important scenes, such as the climactic riverside gunfight between the Cowboys and Earp and co, were filmed in the Coronado National Forest – specifically, at Sabino Canyon, according to Old West. Interestingly, the site claims that the movie's Coronado scenes were shot at different times of year, meaning that the crew had to be inventive when it came to revealing or concealing the changing scenery.
Related: Tombstone: Doc Holliday's 20 Best One-Liners
Old Tuscon Studios, Arizona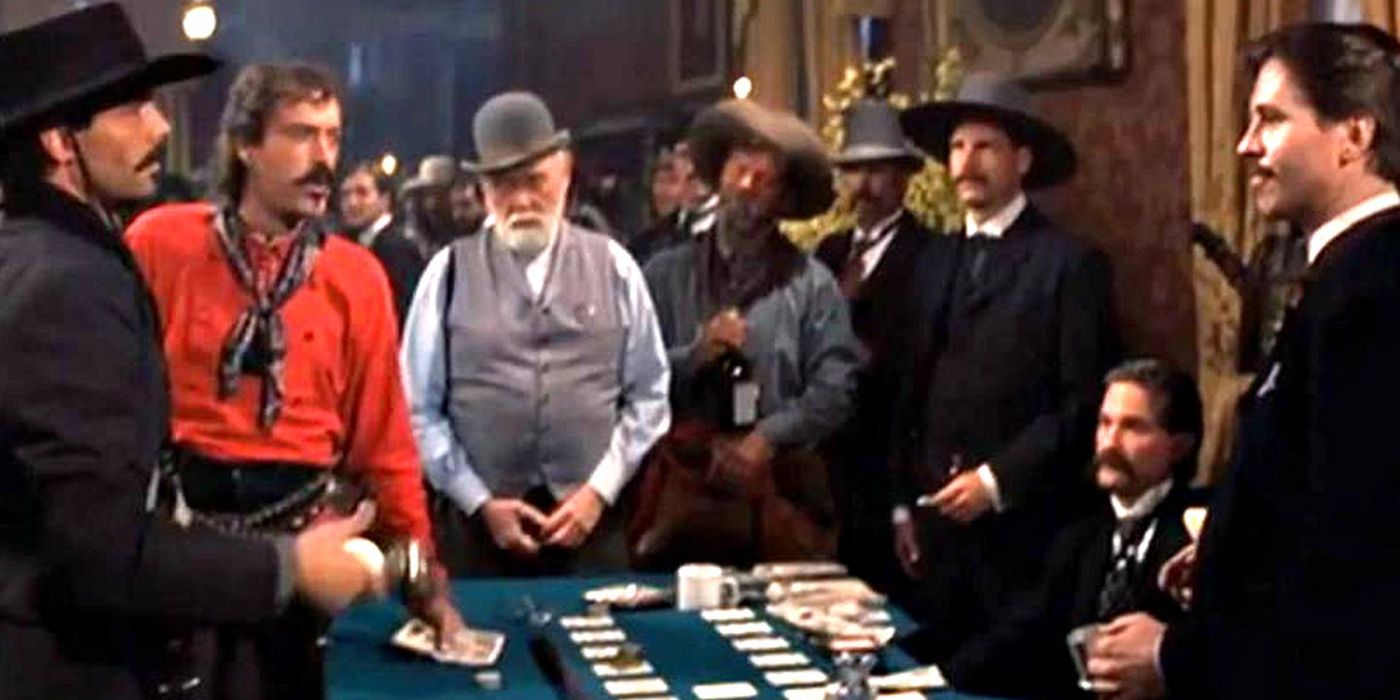 Second only to Mescal in terms of utility, the Old Tuscon Studios were another location vital to creating Tombstone's distinctive atmosphere. As a specialist studio, Old Tuscon was perfectly set up to cater for various potentially difficult shots in the movie, including the train station scene, and the Mexican wedding massacre. A large soundstage was also built in Old Tuscon Studios in order to film scenes set in the Bird Cage Theater and Denver Theater (via Old West). This location, coupled with the Mescal movie set, was arguably the most important in the making of Tombstone.
Mount Lemmon, Arizona
While many of Tombstone's outdoor scenes share a similar environment and atmosphere, there are some crucial points of difference on display in the movie. Mount Lemmon is one such location, playing host to a crucial character-building interaction between Wyatt Earp and his love interest Josephine Marcus. According to Old West, the moment offers a "refreshing contrast to the spare desert scenes throughout the movie, and one that shows Arizona's range of geographical features that makes it so appealing to humans and animals alike." Although not perhaps the most narratively significant location in Tombstone, Mount Lemmon nevertheless helped create the movie's unique tone.
Sources: Old West, Mescal Movie Set
on bbc news
on hindi news
on the news today
on channel 7 news
ôrf news
campo grande news ônibus
ôpera news
campo grande news greve de ônibus
l1 news horário dos ônibus
l1 news ônibus
lago azul news ônibus
news österreich
news österreich heute
news österreich aktuell
news öffentlicher dienst
news österreich corona
news öl
news österreich orf
news ö3
news österreich heute aktuell
news österreich sport
ö24 news
ölpreis news
öbb news
ösv news
österreich news krone
övp news
özil news
öffentlicher dienst news 2023
österreich promi news