2022 was an absolutely spectacular year for horror cinema. In just a single year, we got Nope, Smile, Barbarian, Prey, Bodies Bodies Bodies, Terrifier 2, Hellraiser, and even Doctor Strange in the Multiverse of Madness just to name a few examples. A vast spectrum of filmmaking styles are all a part of the horror genre, ranging from big-budget spectacles to low-budget indie hits. If 2023 wants to get even close to one of the best years in horror filmmaking in recent history, it will likely need to pull double duty to deliver on-par scares. Thankfully, 2023 will begin with a particularly unique entry into the pantheon of slasher films.
Remember Winnie the Pooh? You know, the animated teddy bear whose naive nature on how the world works ultimately translates into wisdom for a wholesome lifestyle? Of course, you do, as he's up there with Mickey Mouse as one of the most recognized and beloved animated figures of all time. Winnie the Pooh and his friends of the Hundred Acre Wood originated from the original 1926 novel of the same name by author A. A. Milne before the rights to an adaptation were picked up by the Walt Disney Company, leading to the animated version of the talking bear toy that we all know and love. Since then, the Disney version of Winnie the Pooh has appeared in countless movies, shows, and video games, and is even the one animated Disney character to get a good live-action remake with Christopher Robin (2018), becoming an absolute icon for the House of Mouse. However, for the first time in nearly a hundred years, Disney will no longer be the sole entity capable of creating Winnie the Pooh content.
That's because, in January 2022, Winnie the Pooh entered the public domain, meaning that anyone can legally make content based on Winnie the Pooh as long as it sticks to the content from the original A. A. Milne novel. Filmmaker Rhys Waterfield (Demonic Christmas Tree) took notice of this development and decided it was high time that he took advantage of the newly opened rights to the beloved children's character and made a full-blown slasher film. Thus, Winnie-the-Pooh: Blood and Honey was born – starring Pooh (Craig David Dowsett) and Piglet (Chris Cordell) as deranged serial killers.
The novel concept has gone viral in recent months, leading many to wonder how exactly Winnie-the-Pooh: Blood and Honey would be distributed. Here's how to watch the new horror film.
Editor's Note: This article was updated on October 25, 2023.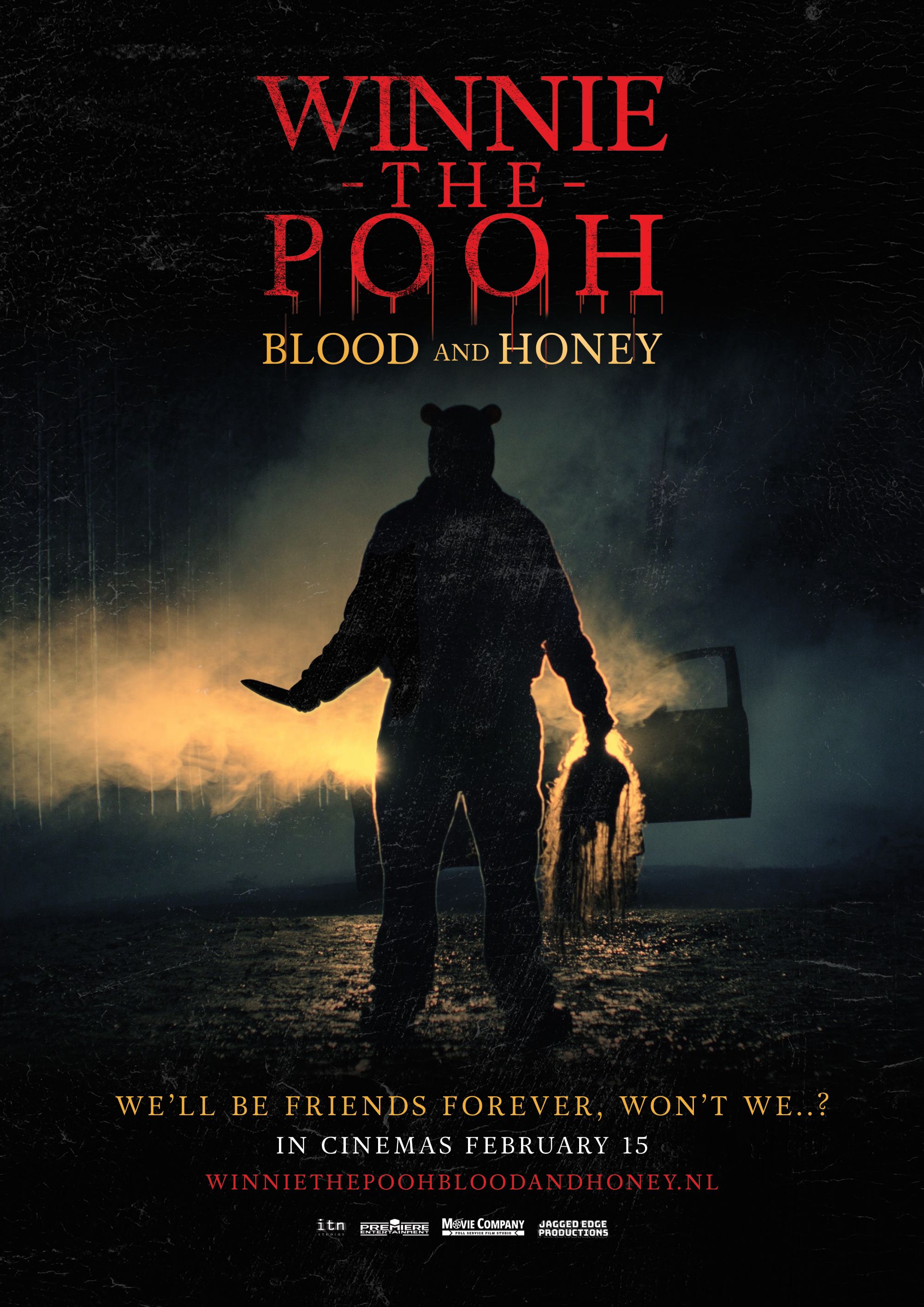 Release Date

March 17, 2023

Director

Rhys Frake-Waterfield

Cast

Nikolai Leon, Maria Taylor, Danielle Ronald, Amber Doig-Thorne

Rating

Not Rated

Runtime

84 minutes

Main Genre

Horror

Genres

Horror
Is 'Winnie-the-Pooh: Blood and Honey' Available on Streaming?
Winnie-the-Pooh: Blood and Honey is finally making its way to streaming just in time for Halloween. Peacock made the announcement that the film is already on the streamer, so if you looking for a bloody good time, not is a good time to check out the film.
What Was the Release Date for 'Winnie-the-Pooh: Blood and Honey'?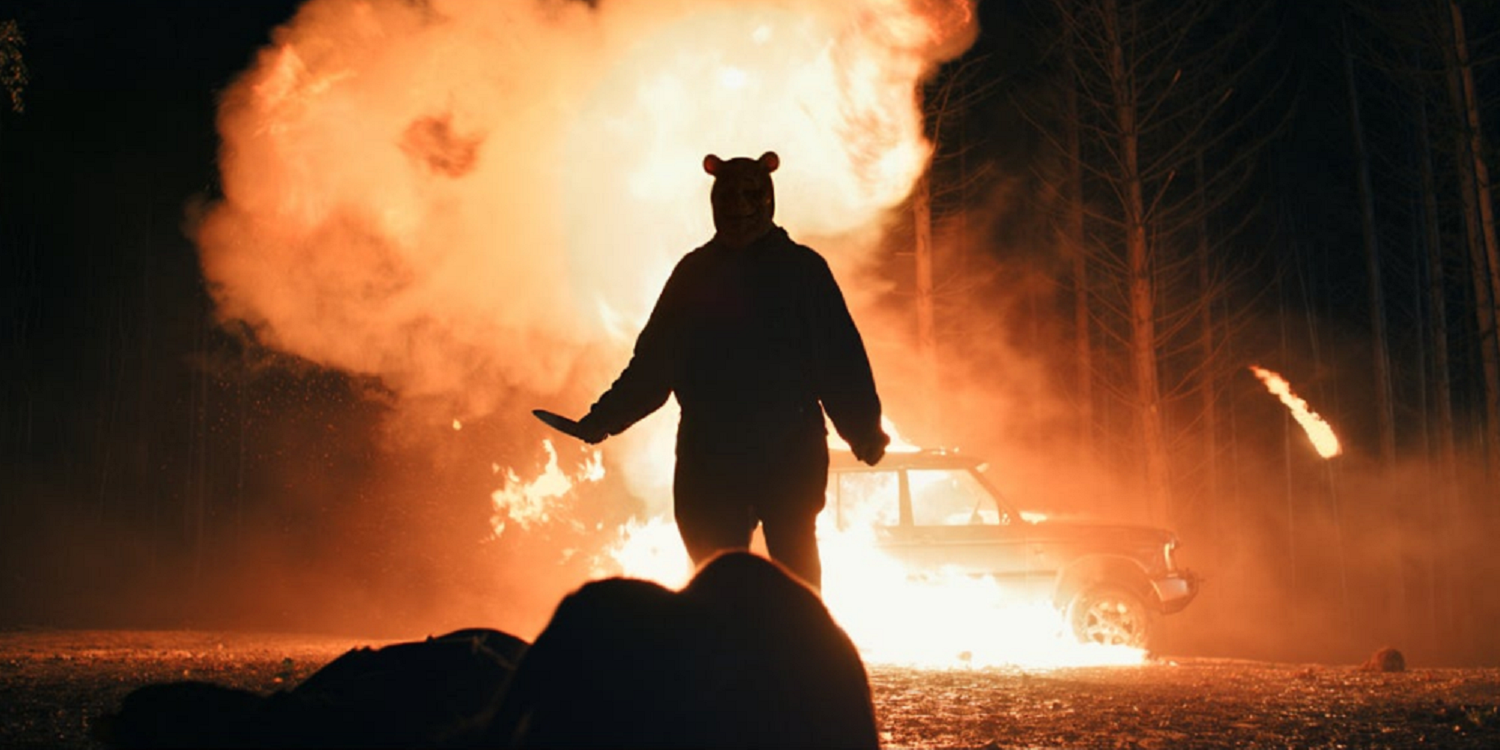 Those who were eager to see Winnie the Pooh and Piglet go on a murderous rampage had their curiosity satisfied when Winnie-the-Pooh: Blood and Honey finally made its way onto DVD, VOD, and into select theaters on Wednesday, February 15th, 2023. The unique horror spectacle recently concluded its theatrical run, but the filmmakers and producers behind the film saw that there was a bit more demand to see Pooh and Piglet go on a murderous rampage on the big screen. Thus, Winnie-the-Pooh: Blood and Honey will return to theaters in a limited capacity on Friday, March 17th. Be sure you get your tickets soon because Blood and Honey will only be back in theaters for one week.
Watch the Trailer for 'Winnie-the-Pooh: Blood and Honey'
We finally got a good look at Winnie-the-Pooh: Blood and Honey with the debut trailer, which opens with a now college-age Christopher Robin (Nikolai Leon) taking his fiancé Mary (Paula Coiz), to his home, the backyard of which is the Hundred Acre Wood which he spent days on end playing with Pooh, Piglet, and Eeyore when he was a child. However, his absence seems to have caused quite a situation, with the backyard bloody and ransacked, Eeyore apparently dead, and Pooh and Piglet nowhere to be found. Turns out that Christopher's absence has caused Pooh and Piglet to go insane, turning them into merciless killers, as the group of college girls in a nearby home in the woods will soon find out.
What Is the Plot of 'Winnie-the-Pooh: Blood and Honey'?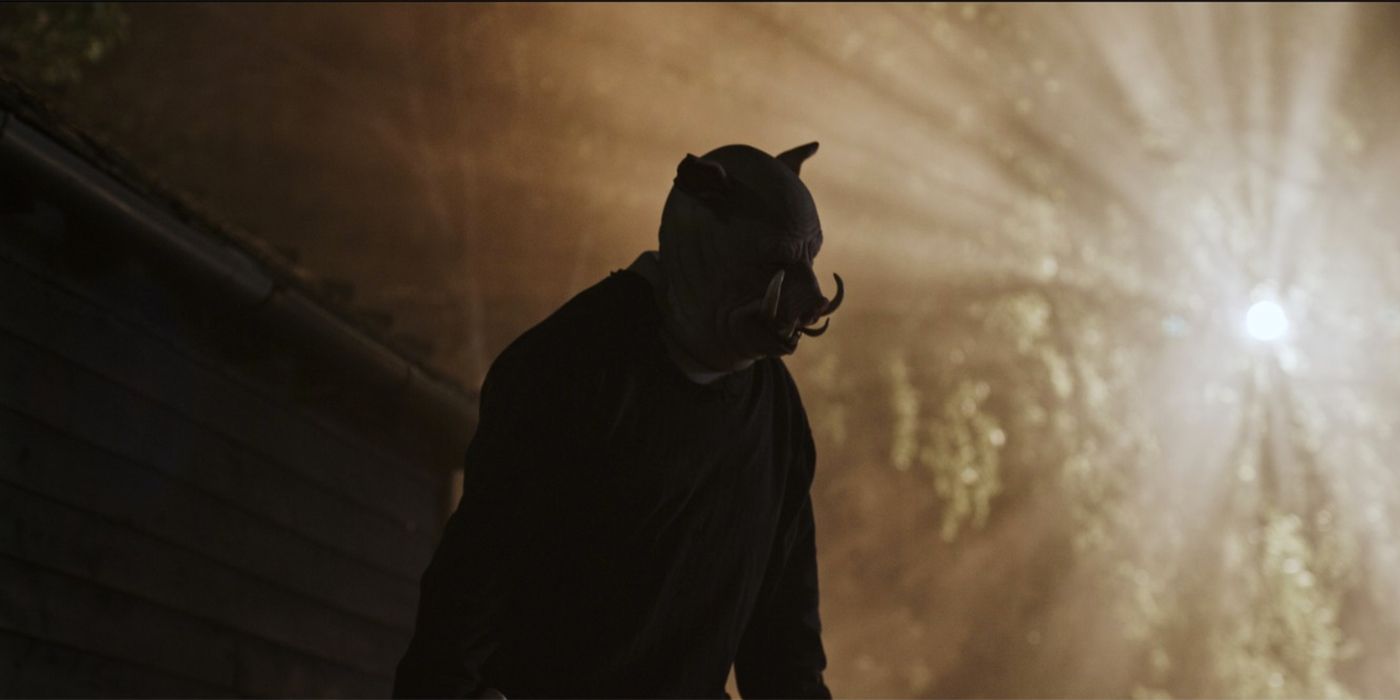 Overall, Winnie-the-Pooh: Blood and Honey's plot is far from complicated. We've already covered the general gist of the overall storyline, with Pooh and Piglet going insane and killing all in the immediate area. In a way, the film's story is the complete inverse of 2018's Christopher Robin. Instead of an adult Christopher Robin growing up and forgetting all about the many adventures he had with Pooh and his friends before Pooh Beat comes along and reminds his friend of the sense of childlike wonder that he lost in adulthood, this college-age Christopher does actually want to reconnect with his companions and is shocked to learn that his absence has essentially turned the merry companions into homicidal monsters. Apart from that, much of the plot's murderous goings-on have been kept under wraps, though we did learn that Pooh and Piglet apparently ate Eeyore because, of course, they did.
Is 'Winnie-the-Pooh: Blood and Honey' the Start of a New Trend in Horror Films?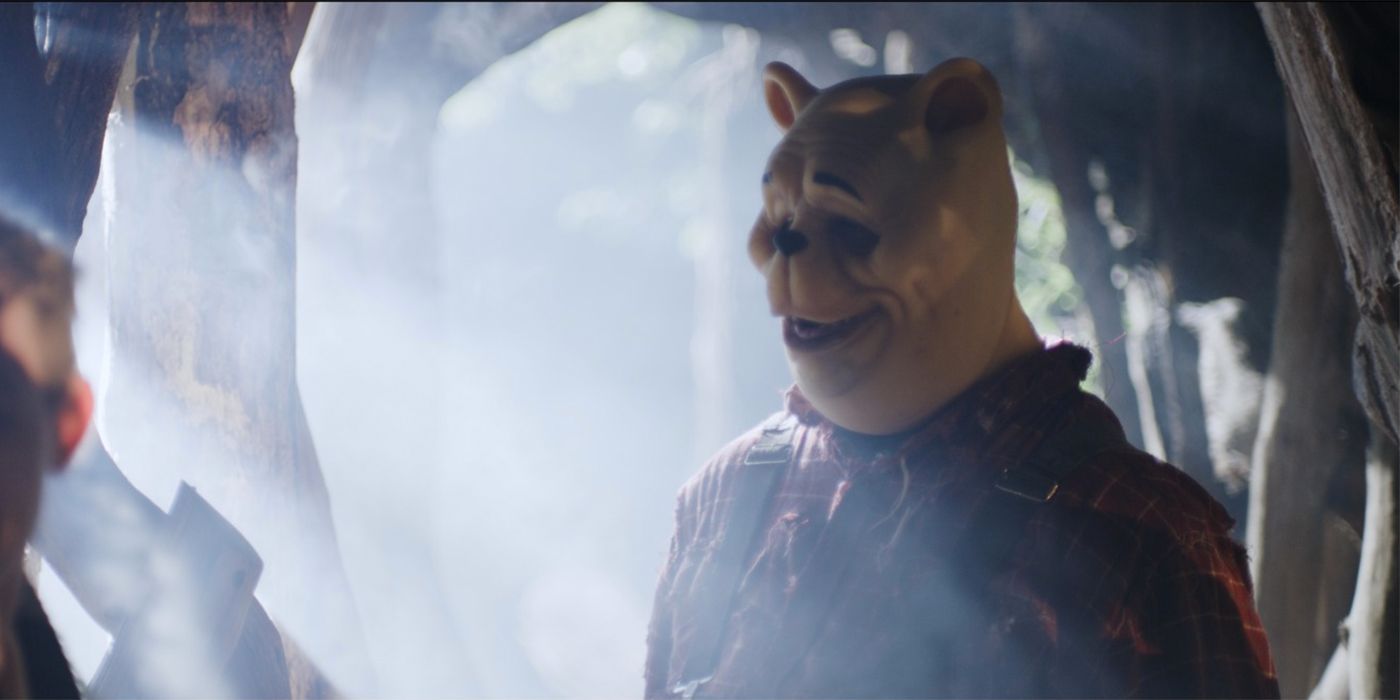 It seems that Winnie-the-Pooh: Blood and Honey will not be the only horror film to turn a recognized children's franchise into a full-blown horror film. Last Holiday season we got The Mean One (2022), a slasher film starring the now-murderous green curmudgeon who hates the holidays that we all know and love from Dr. Seuss's How the Grinch Stole Christmas. While the Seuss slaughter doesn't have a direct connection to Winnie-the-Pooh: Blood and Honey, director and producer Rhys Waterfield has big plans for turning Disney films into low-budget, high-concept slasher classics. Not only has Waterfield announced that a sequel to Winnie-the-Pooh: Blood and Honey is in the works, no doubt following the film's viral success before it's even released, but the indie filmmaker is now setting his sights on two other properties known for their Disney adaptations. The first is a nefarious trip to Neverland with Peter Pan's Neverland Nightmare and, believe it or not, everyone's favorite naive little deer will be turned into a belligerent monster with the hysterically titled Bambi: The Reckoning.
on bbc news
on hindi news
on the news today
on channel 7 news
ôrf news
campo grande news ônibus
ôpera news
campo grande news greve de ônibus
l1 news horário dos ônibus
l1 news ônibus
lago azul news ônibus
news österreich
news österreich heute
news österreich aktuell
news öffentlicher dienst
news österreich corona
news öl
news österreich orf
news ö3
news österreich heute aktuell
news österreich sport
ö24 news
ölpreis news
öbb news
ösv news
österreich news krone
övp news
özil news
öffentlicher dienst news 2023
österreich promi news