The trailblazing '70s comedy juggernaut Animal House was directed by John Landis and featured an ensemble cast led by SNL great John Belushi. The funnyman starred as legendary frat boy John "Bluto" Blutarsky, who, along with his fellow misfit fraternity members, battle it out against his college's meddlesome dean in an effort to keep the good times rolling. Belushi was still riding high on his massive success on Saturday Night Live, and the side-splitting farce helped pave the way for his cinematic career.
Animal House features early appearances by decorated Hollywood stars like Kevin Bacon, Thomas Hulce, and Karen Allen and helped popularize the gross-out film genre that swiftly took the cinema by storm. The flick is now widely regarded as one of the most influential and best comedies of all time and remains a beloved cult classic. In honor of its 45th anniversary, let's take a look at where the cast of Animal House is today.
John Belushi as John "Bluto" Blutarsky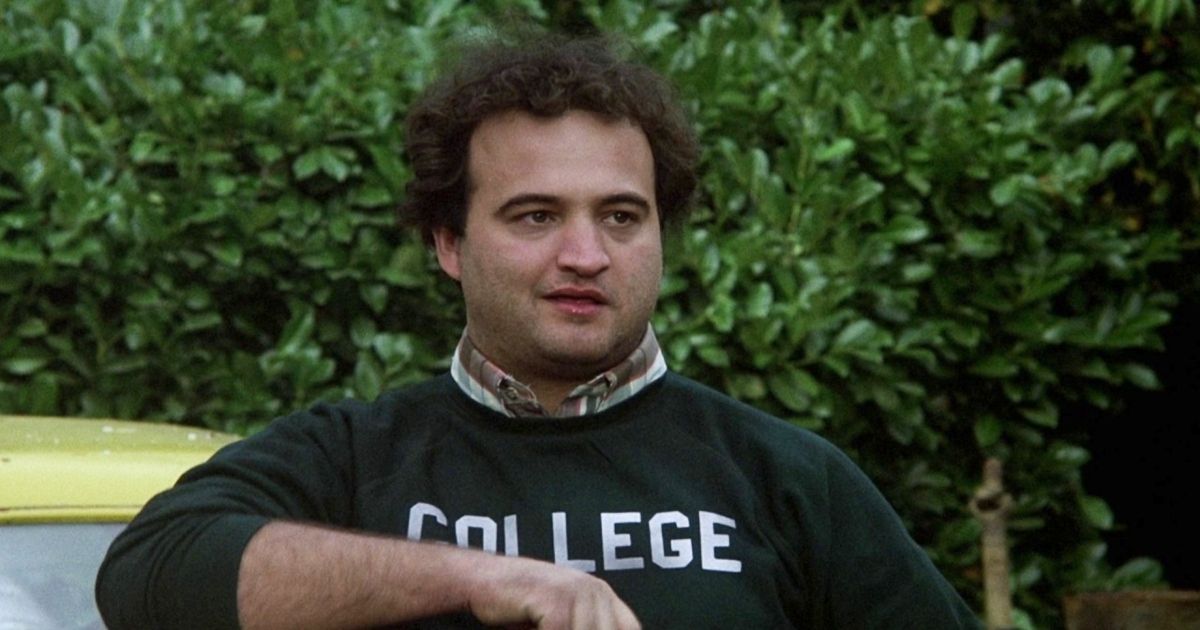 Saturday Night Live legend John Belushi starred as the hard-partying, ultimate frat boy John "Bluto" Blutarsky in the uproarious farce, juggling his responsibilities on both the popular sketch comedy show and movie set during its five-week production. Bluto is memorably first introduced in the flick relieving himself in front of the Delta fraternity house, with the fun-loving seventh-year senior serving as the misfit mascot for the rowdy Delta brothers who constantly encourage debauchery amongst his pals.
Belushi first rose to prominence in 1975 when he was one of the original featured players on SNL, and the funny man was 28 years old when he portrayed Bluto in the beloved cult classic. His overwhelming success and notoriety from Animal House led him to fully pursue a career on the big screen, and he departed the series in 1979, going on to appear alongside fellow alum Dan Aykroyd in the smash hit The Blues Brothers as well films like Goin' South, 1941, and Continental Divide. Belushi tragically passed away on March 5, 1982, at 33 from combined drug intoxication, with Hollywood mourning the loss of the talented comedian.
Related: The 10 Most Controversial Comedy Movies of the '70s
Tim Matheson as Eric "Otter" Stratton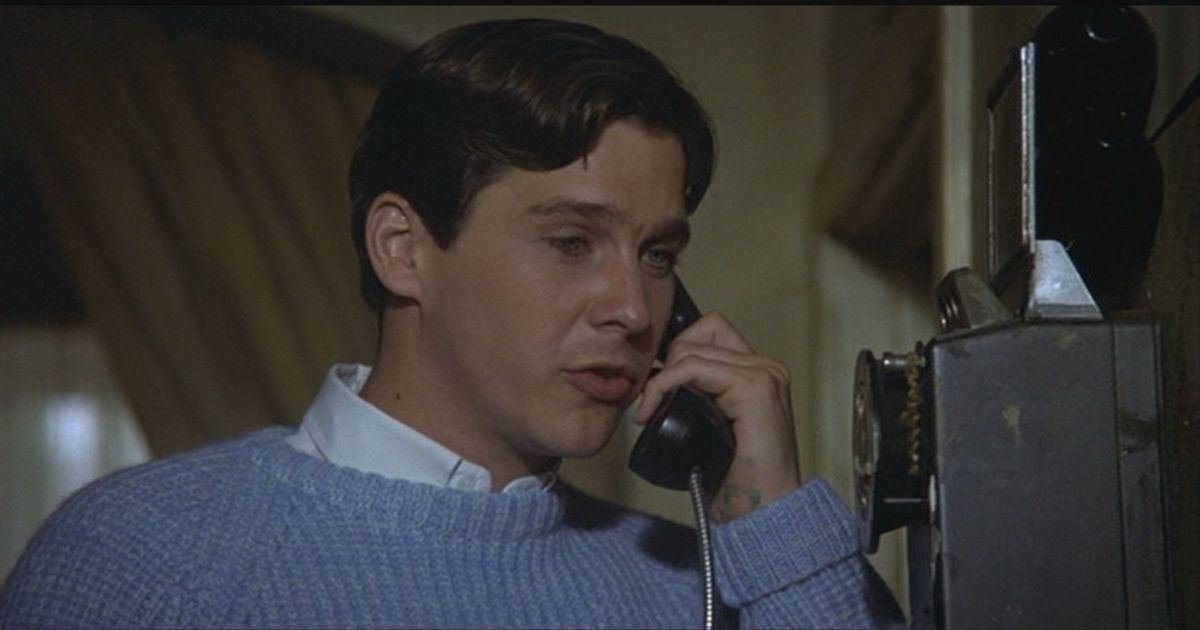 Delta's smooth-talking ladies' man Eric "Otter" Stratton was played by Tim Matheson, who first achieved fame in the '60s with roles in classic shows like Leave It to Beaver, Johnny Quest, and The Virginian before landing the career-altering part in the raunchy flick. Chevy Chase was originally offered the role of Otter, but he turned it down to star in Foul Play, and director John Landis was happy because he didn't want to direct a "Saturday Night Live movie." His appearance in Animal House helped him shed his child actor persona, and he went on to reunite with John Belushi in 1941 and starred in films including Fletch, Black Sheep, She's All That, and Van Wilder.
Matheson continued finding success in the entertainment industry and on the small screen, portraying Vice President John Hoynes in the acclaimed political drama The West Wing, for which he earned two Primetime Emmy nominations. He has directed episodes of shows like Criminal Minds, Psych, Burn Notice, and Lucifer and currently stars as Doc Mullins in the Netflix original series Virgin River.
Peter Riegert as Donald "Boon" Schoenstein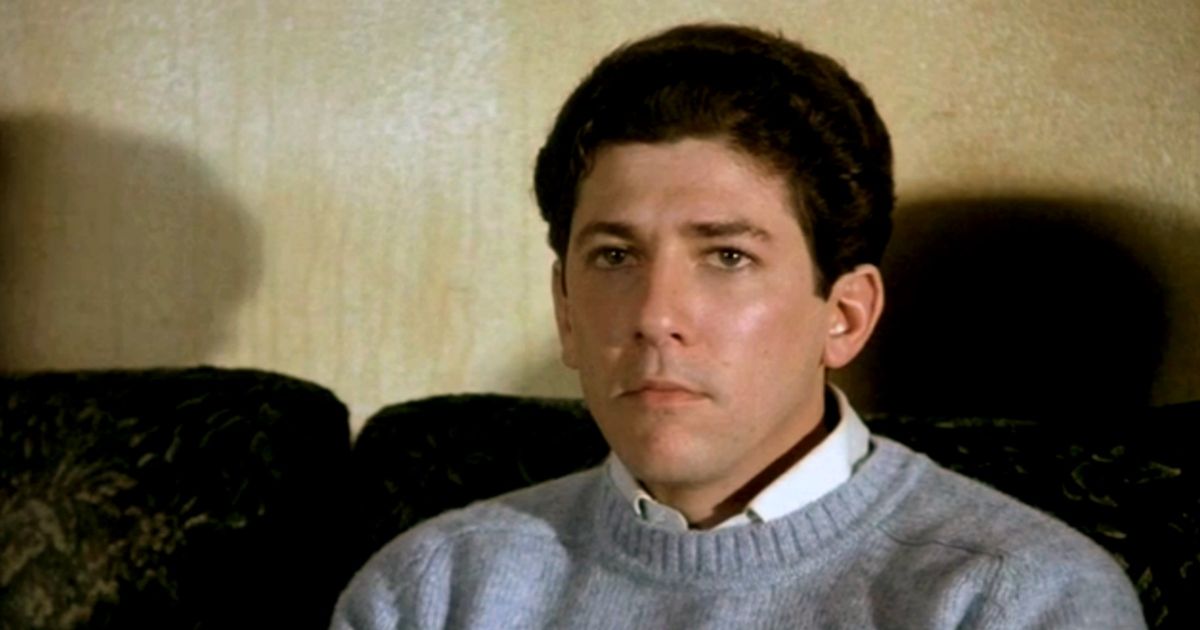 Peter Riegert portrayed the free-spirited, sex-crazed Donald "Boon" Schoenstein, a seven-year student at the college who is in a stormy relationship with his sexually frustrated girlfriend, Katy. Riegert went on to have an enduring television and film career, notably appearing in movies like Local Hero, Crossing Delancey, The Mask, and Traffic, as well as in shows including The Sopranos, Damages, The Good Wife, and The Unbreakable Kimmy Schmidt.
Riegert also branched out to direct, earning an Academy Award nomination for Best Live Action Short Film for his directorial debut By Courier and also helming the independent dramedy King of the Corner. His most recent screen role was in the 2023 anthology drama series Extrapolations, starring in the segment "2037: A Raven Story" in the Apple TV+ original.
Tom Hulce as Larry "Pinto" Kroger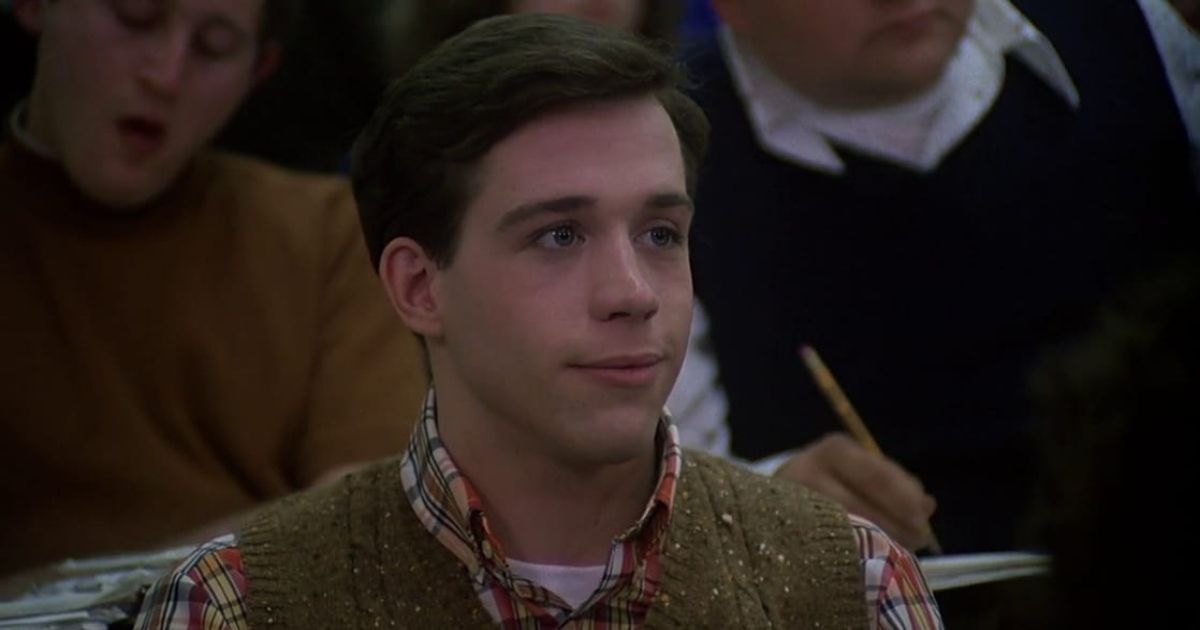 The more reserved and tame Delta member Larry "Pinto" Kroger is a college freshman who pledges the fraternity alongside fellow newbie Kent "Flounder" Dorfman after being turned away from the prestigious Omega Theta Pi. Tom Hulce appears as Pinto, who is given a crash course in fraternity shenanigans, including beer drinking, toga parties, and womanizing by Delta's wild and rambunctious members. Hulce worked primarily in theater before starring in Animal House, playing opposite Anthony Hopkins in the Broadway play Equus, and making his film debut in September 30, 1955.
Hulce subsequently starred in Parenthood, The Hunchback of Notre Dame, Stranger Than Fiction, and Jumper and earned an Academy Award nomination for his performance in Amadeus. The actor also received an Emmy nod for the made-for-TV drama The Heidi Chronicles and won the Tony Award for Best Musical for his producer role in Spring Awakening.
Stephen Furst as Kent "Flounder" Dorfman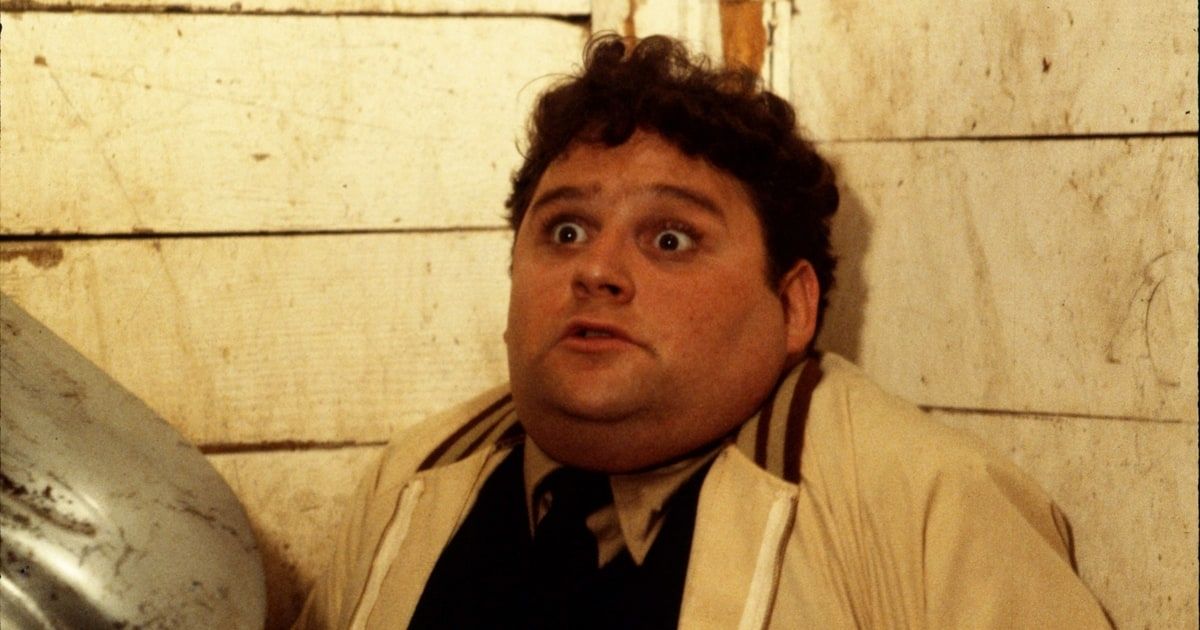 Faber College freshman Kent "Flounder" Dorfman is accepted into the Delta fraternity due to his older brother once being a member, thus making him a "legacy." After being given the nickname Flounder, the fresh meat pledge is hazed by his fellow Delta brothers before eventually coming into his own at the fraternity. Stephen Furst was a pizza delivery driver while first trying to make it in Hollywood and would put his headshot in every pizza box he delivered, which is how he caught the attention of Anima House producer Matty Simmons.
Furst would go on to reprise the character in the short-lived spin-off sitcom Delta House and appear in shows such as St. Elsewhere, Babylon 5, and Murder, She Wrote, and in films like Midnight Madness and The Dream Team. He also produced numerous films, including Path of Destruction, My Sister's Keeper, and Cold Moon; Furst passed away on June 16, 2017, at 63, following complications from diabetes.
Related: Best John Landis Movies, Ranked
Bruce McGill as Daniel Simpson "D-Day" Day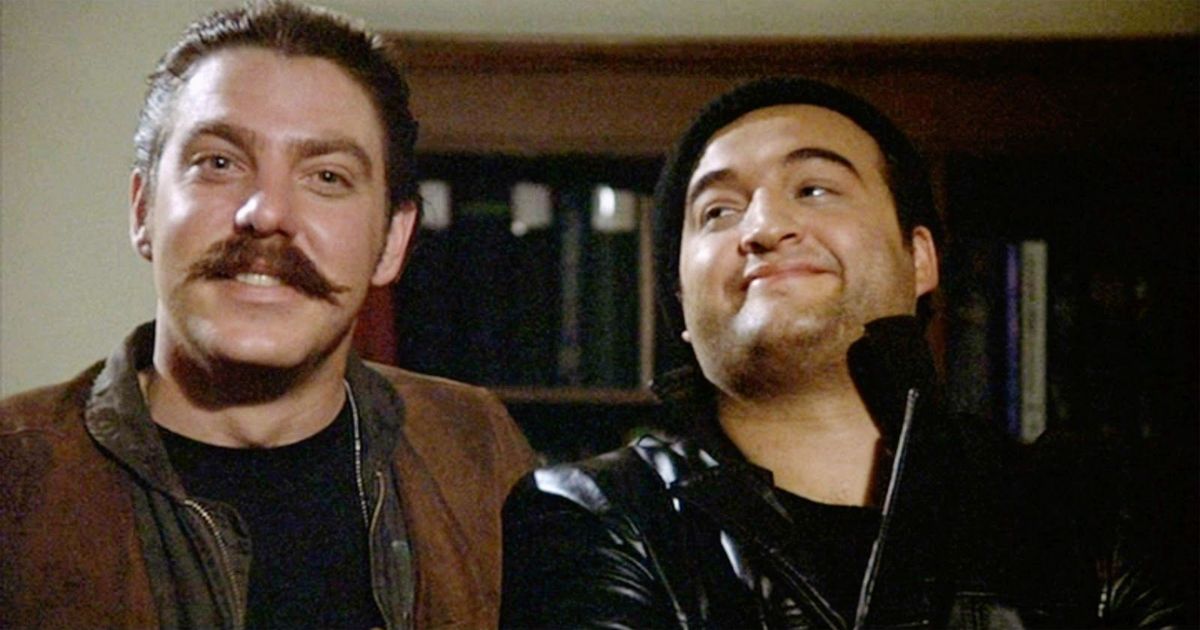 Motorcycle enthusiast and part-time mechanic Daniel Simpson "D-Day" Day is the fraternity's resident gearhead who is the mastermind in turning Flounder's Lincoln Continental into the iconic Deathmobile. Bruce McGill was desperate to play D-Day in the flick after struggling to find work as a newcomer, and his memorable performance led to an enduring career in Hollywood. McGill has appeared in a slew of movies and shows, most notably Sheriff Dean Farley in My Cousin Vinny, Matuzak in Timecop, and Lieutenant Brooks in Ride Along and its sequel.
McGill also famously portrayed Jack Dalton in the '80s action-adventure series Macgyver, in addition to roles in shows like Rizzoli & Isles, The Cleveland Show, Shades of Blue, and Reacher. His most recent screen credit was as Judge Tom Ryan in the lauded 2023 biographical crime miniseries Love & Death, starring in the project alongside famous faces like Elizabeth Olsen, Jesse Plemons, and Lily Rabe.
Karen Allen as Katy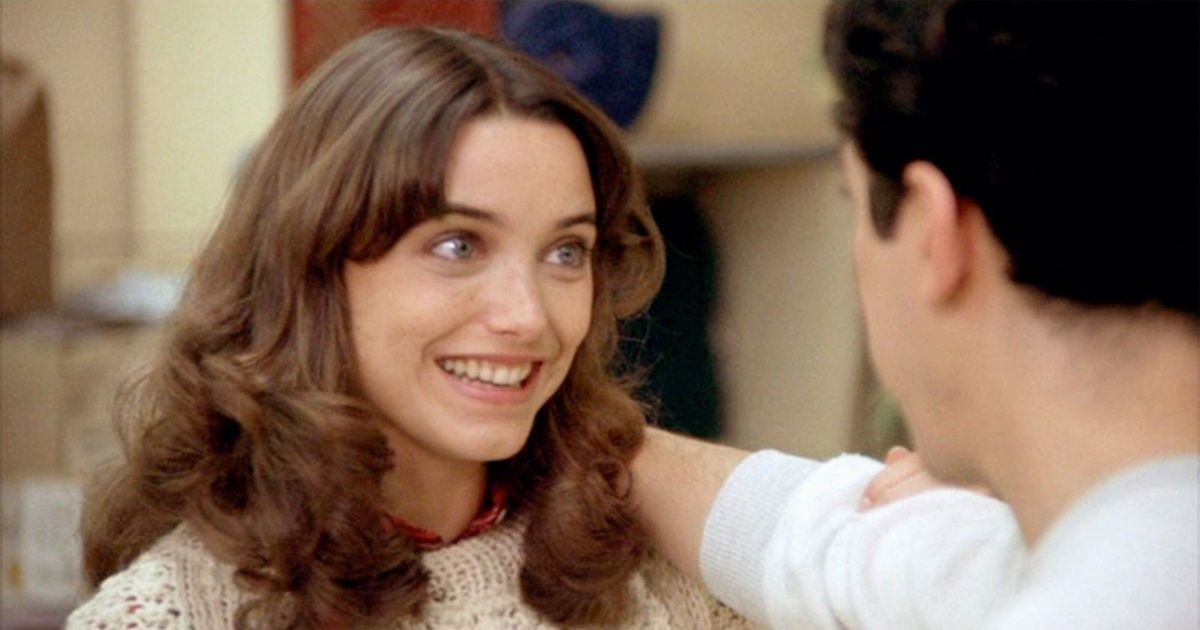 Boon's frustrated and unsatisfied girlfriend, Katy, is tired of being overlooked and is over her boyfriend's wild antics with his Delta pals, and she ends up looking for romance elsewhere. Karen Allen made her film debut in the comedy, following up the performance with a role in Woody Allen's Manhattan and in William Friedkin's Cruising. Her most buzzed-about character was as Marion Ravenwood in Steven Spielberg's '80s juggernaut Raiders of the Lost Ark, in which Allen shared the screen with Harrison Ford and won the Saturn Award for Best Actress.
She went on to reprise her role in both 2008's Indiana Jones and the Kingdom of the Crystal Skull and 2023's Indiana Jones and the Dial of Destiny and also starred in films like Scrooged, The Glass Menagerie, and Year by the Sea. Allen also provided the voice of Frances Woodward in Ethan Hawke's documentary miniseries The Last Movie Stars.
Kevin Bacon as Chip Diller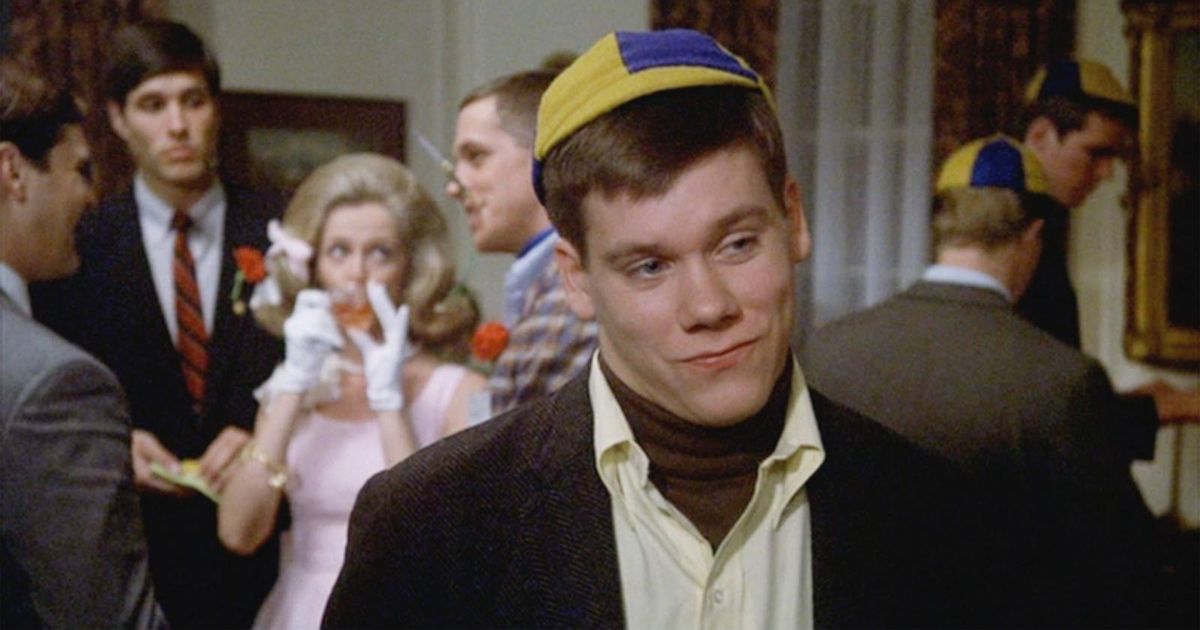 Hollywood veteran Kevin Bacon made his cinematic film debut when he appeared in a minor role as Omega house pledge Chip Diller, but it wasn't until a few years later that he truly skyrocketed to stardom. After additional appearances in Friday the 13th and Forty Deuce, Bacon became a bonafide teen idol when he starred as Ren McCormack in the smash hit musical Footloose, which took the world by storm. Bacon then continued dominating the big screen and headlined films, including JFK, A Few Good Men, The River Wild, and Apollo 13, further establishing his star power.
Bacon has since earned numerous accolades, including a Golden Globe and Screen Actors Guild Award, receiving the honors for his performance in the HBO original picture Taking Chance. He starred in the 2023 superhero black comedy film The Toxic Avenger and will next appear in the upcoming psychological thriller The World We Leave Behind.
John Vernon as Dean Vernon Wormer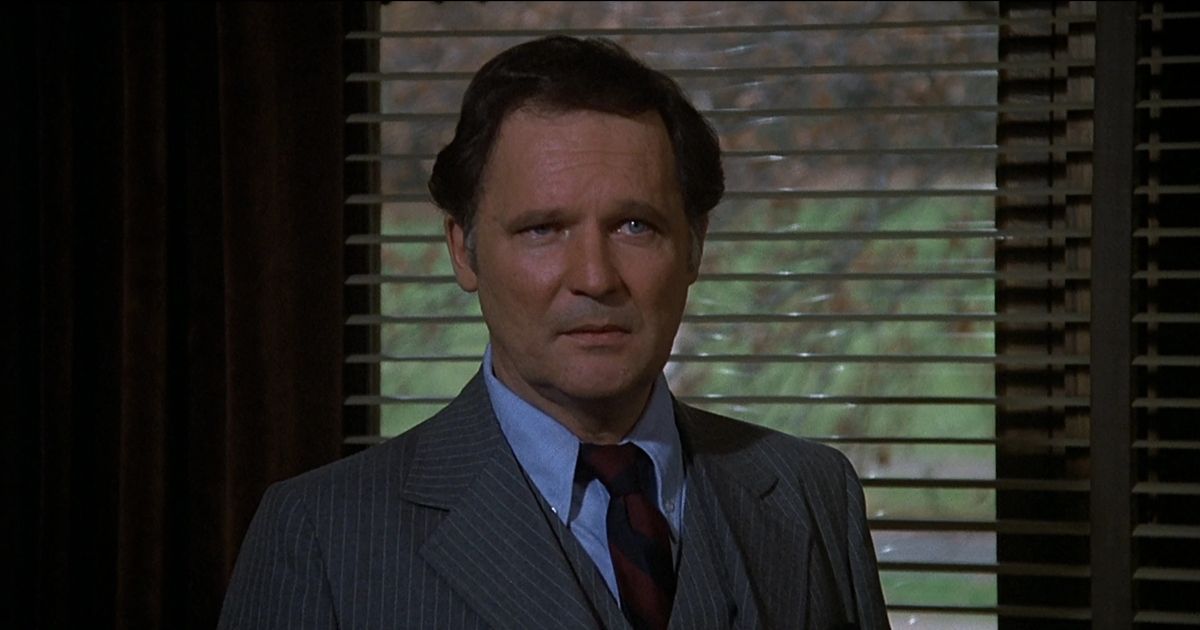 The recipient of many of Delta's practical jokes and pranks, Dean Vernon Wormer (John Vernon) battles it out against the fraternity throughout the duration of the comedy. Vernon had previously appeared in 1984, Dirty Harry, and The Outlaw Josey Wales before nabbing the role of the watchful Wormer, and followed up the part in movies including Airplane II: The Sequel, Ernest Goes to Camp, Killer Klowns from Outer Space, and The Naked Truth. Vernon's final film performance was as the voice of Dean Toadblatt in the Cartoon Network animated series The Grim Adventures of Billy & Mandy, passing away on February 1, 2005, at 72, following complications from heart surgery.
Verna Bloom as Mrs. Marion Wormer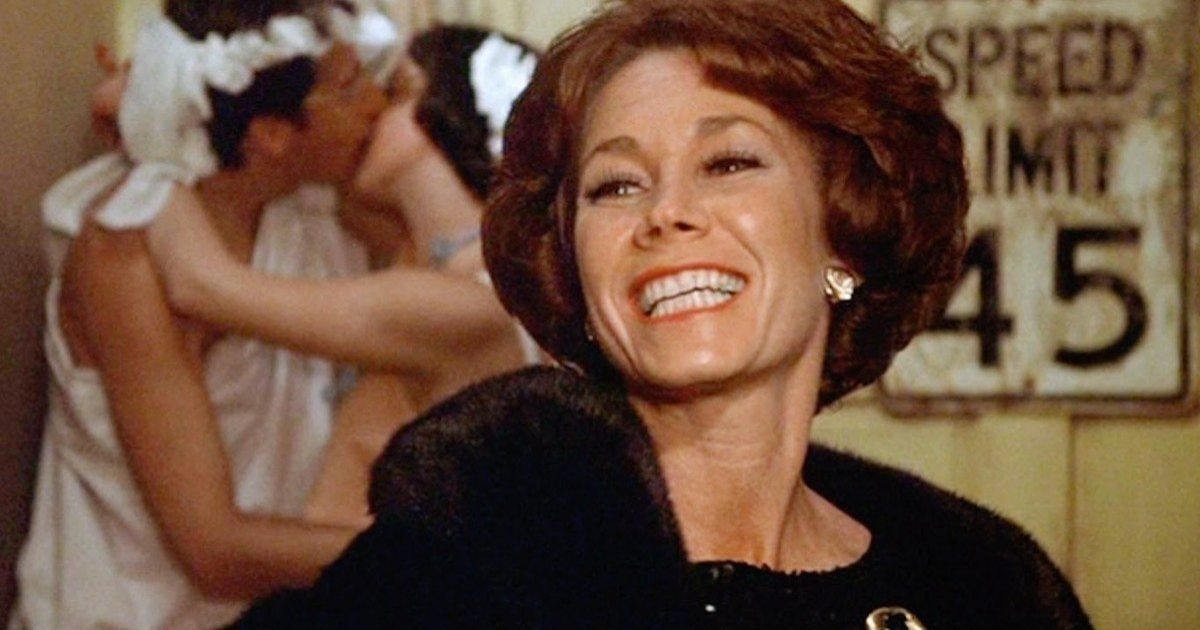 Verna Bloom played Dean Vernon's wife, Marion Wormer, who loved a good time and infamously showed up to a party drunk and managed to end up in the bed of Otter. Bloom had a decorated Broadway career before her time in Animal House, having previously performed in the plays Marat/Sade and Brighton Beach Memoirs while also starring in High Plains Drifter, After Hours, The Last Temptation of Christ, and in the popular TV show The West Wing. She largely stepped back from acting in 2003 after popping up in her final film role, Where Are They Now?: A Delta Alumni Update, and passed away on January 19, 2019, at 80 from complications of dementia.
Donald Sutherland as Professor Dave Jennings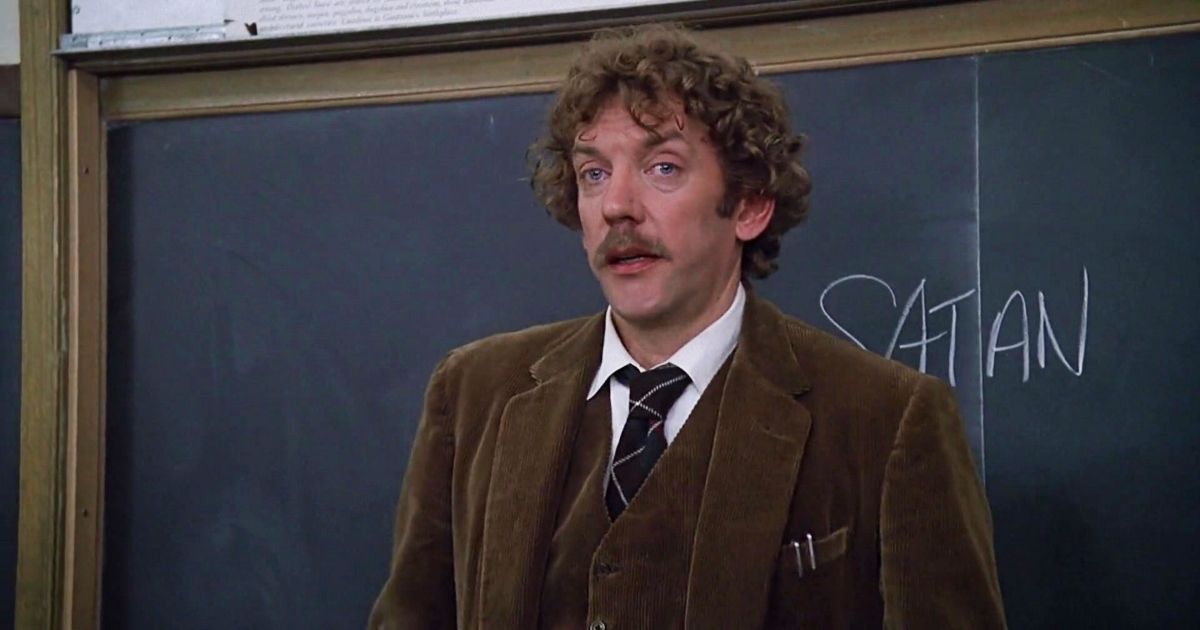 Perhaps the most well-known and established actor to star in Animal House was Hollywood heavy hitter Donald Sutherland, who portrayed the laid-back liberal Professor Dave Jennings, who ends up having an affair with Katy. Sutherland was a hugely established movie star by the time he appeared as Jennings in the '78 film, having had revered roles in movies like The Dirty Dozen, M*A*S*H, Klute, and The Eagle Has Landed. Sutherland hasn't slowed down a bit since his time in the comedy, having had further notable parts in JFK, A Time to Kill, Space Cowboys, and The Mechanic.
Sutherland brilliantly starred as Coriolanus Snow in the blockbuster franchise The Hunger Games, also earned a Primetime Emmy for Citizen X, and won a Golden Globe for his role as lawyer Clark Clifford in Path to War. The 88-year-old remains a constant presence on the screen, with his most current performance being in the 2022 horror drama Mr. Harrigan's Phone, based on the Stephen King novella.
on bbc news
on hindi news
on the news today
on channel 7 news
ôrf news
campo grande news ônibus
ôpera news
campo grande news greve de ônibus
l1 news horário dos ônibus
l1 news ônibus
lago azul news ônibus
news österreich
news österreich heute
news österreich aktuell
news öffentlicher dienst
news österreich corona
news öl
news österreich orf
news ö3
news österreich heute aktuell
news österreich sport
ö24 news
ölpreis news
öbb news
ösv news
österreich news krone
övp news
özil news
öffentlicher dienst news 2023
österreich promi news