The Big Picture
Diana Nyad, a well-known swimmer, is the subject of a new film that portrays her highly-publicized 2013 swim from Cuba to the United States, but her swimming accomplishments have been met with suspicion and accusations of exaggeration and lies.
Nyad's swimming career is filled with records and major feats, but she suddenly pivoted to a career in journalism after her thirtieth birthday.
Critics, led by swimmer Daniel Slosberg, have questioned Nyad's claims throughout the years, debunking her assertions of participating in Olympic trials, being the first woman to swim around Manhattan Island, and completing a swim across the English Channel. Her 2013 swim from Cuba also drew controversy due to alleged discrepancies and lack of official sanctioning.
With their first narrative feature, documentary filmmakers Elizabeth Chai Vasarhelyi and Jimmy Chin take viewers into the life of one of America's most well-known swimmers with Nyad. Based on the 2015 memoir Find a Way, the film stars Annette Bening as Diana Nyad and depicts her highly-publicized 2013 swim from Cuba to the United States. Though she is undeniably a gifted athlete, Nyad's aquatic credentials have been the subject of ongoing suspicion among fellow swimmers and onlookers for decades. Some detractors claim she has exaggerated and misrepresented the details surrounding her life and accomplishments, while others have accused her of spreading outright lies about a variety of topics. As a celebrity who's experienced the white-hot spotlight of fame in opposing terms of adoration and intense scrutiny, she remains a polarizing figure and continues to attract controversy.
Who Is Diana Nyad?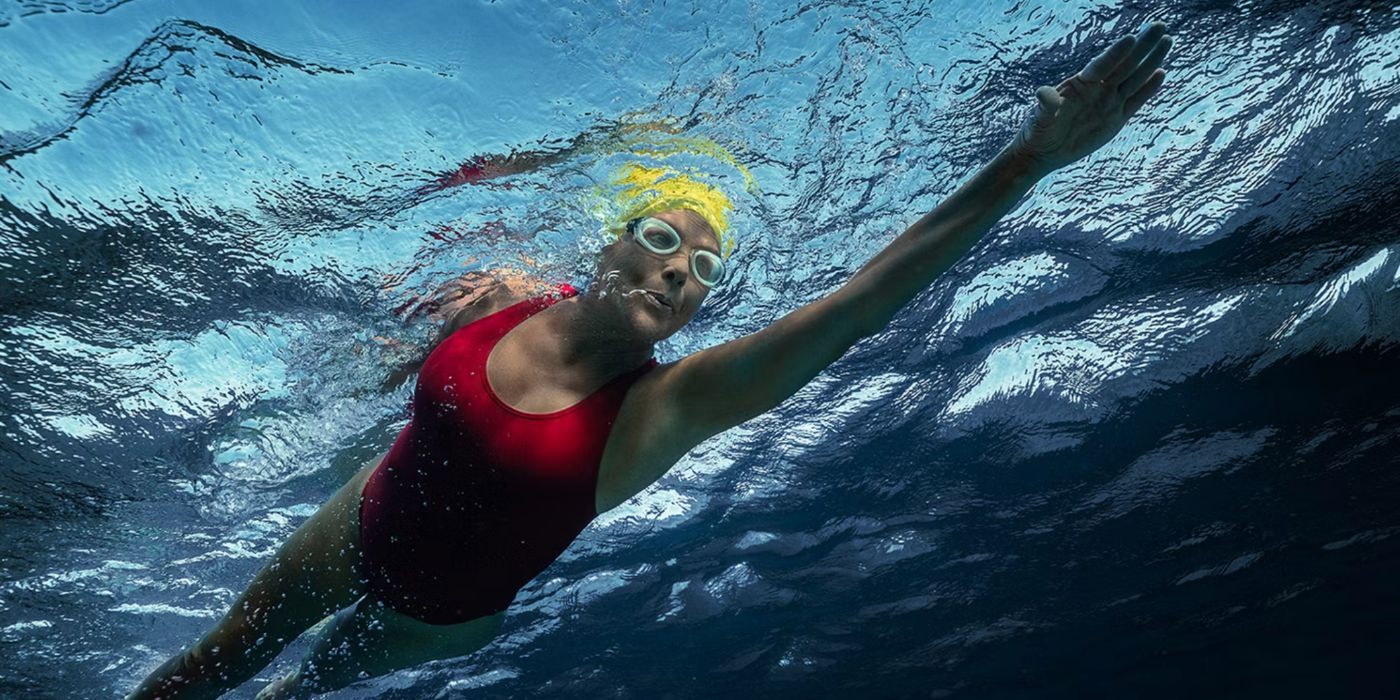 Born in New York City on August 22, 1949, Diana Nyad took up swimming as a child and, according to Britannica, began competing when she was 10. Having excelled in the water through high school, where she was a state champion backstroke swimmer, she competed at Lake Forest College and moved on to more ambitious fare. In 1974, she set a record among female swimmers by completing a 22-mile race in Italy in eight hours and eleven minutes. In 1975, she set another record by swimming 28 miles around Manhattan Island in under eight hours. Three years later, Nyad made her first attempt at swimming from Cuba to Florida within a protective shark cage, but rough weather prevented her from completing it. And in 1979, she set yet another record for the longest open-water swim in an ocean with her 102-mile trek from the Bahamas to Florida. Though she'd accomplished major feats by her thirtieth birthday, Diana Nyad suddenly pivoted away from swimming and pursued a career in journalism.
Diana Nyad Started Swimming Again in Her 60s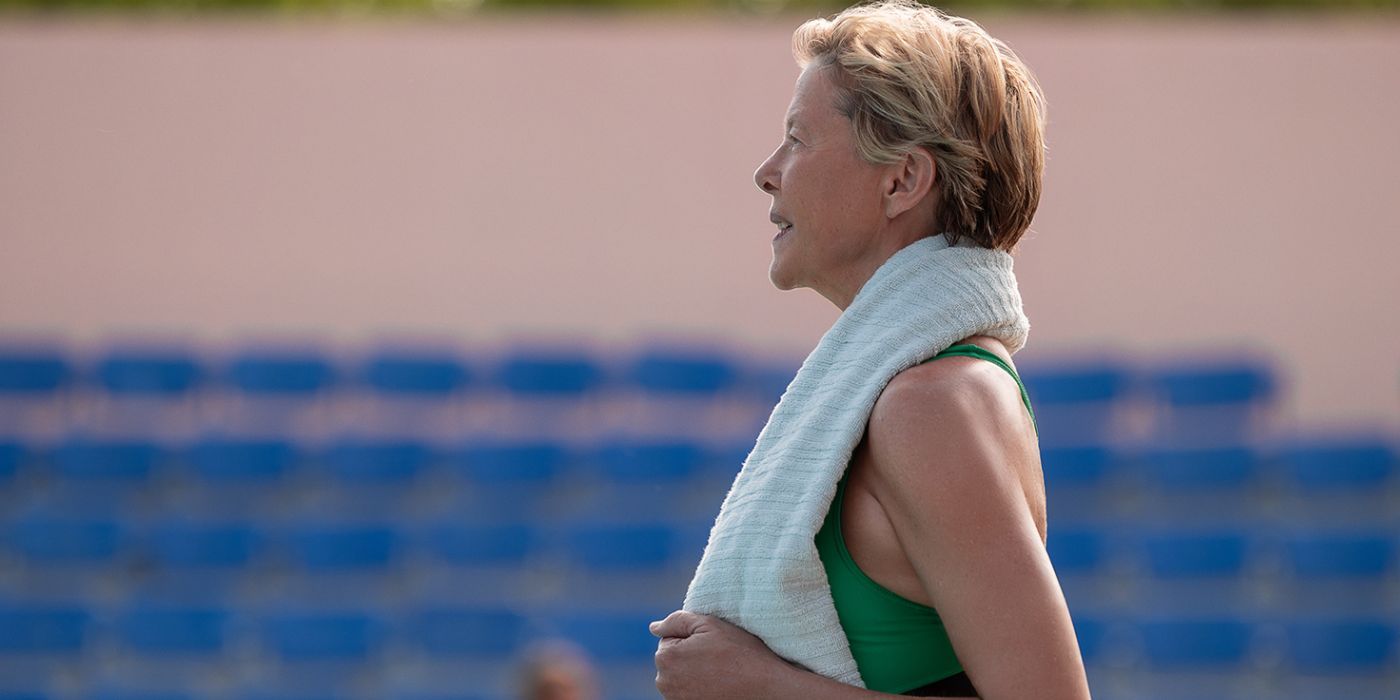 Decades after embarking on a new path, Diana Nyad once again took to the water, hoping to accomplish a challenge that had escaped her: swimming from Cuba to Florida. Reflecting on her decision to make another attempt, she told The Guardian, "I kept on thinking about all the things in my life I could have done differently. My mother had died at 82 and I realized I might only have 22 years left and I just wanted to make sure I really lived them." In 2011, she attempted the journey twice without a shark cage but had to quit due to an asthma attack and stings by jellyfish, and the following year, her fourth attempt was cut short by a storm. However, on September 2, 2013, the 64-year-old successfully completed the journey after nearly 53 hours. With her harrowing and long-anticipated swim in the history books, Diana Nyad was once again a media sensation. But her reemergence in the limelight would resurrect troubling allegations from peers regarding a history of exaggeration and fraudulence.
Critics Claim Diana Nyad Has a History of Lying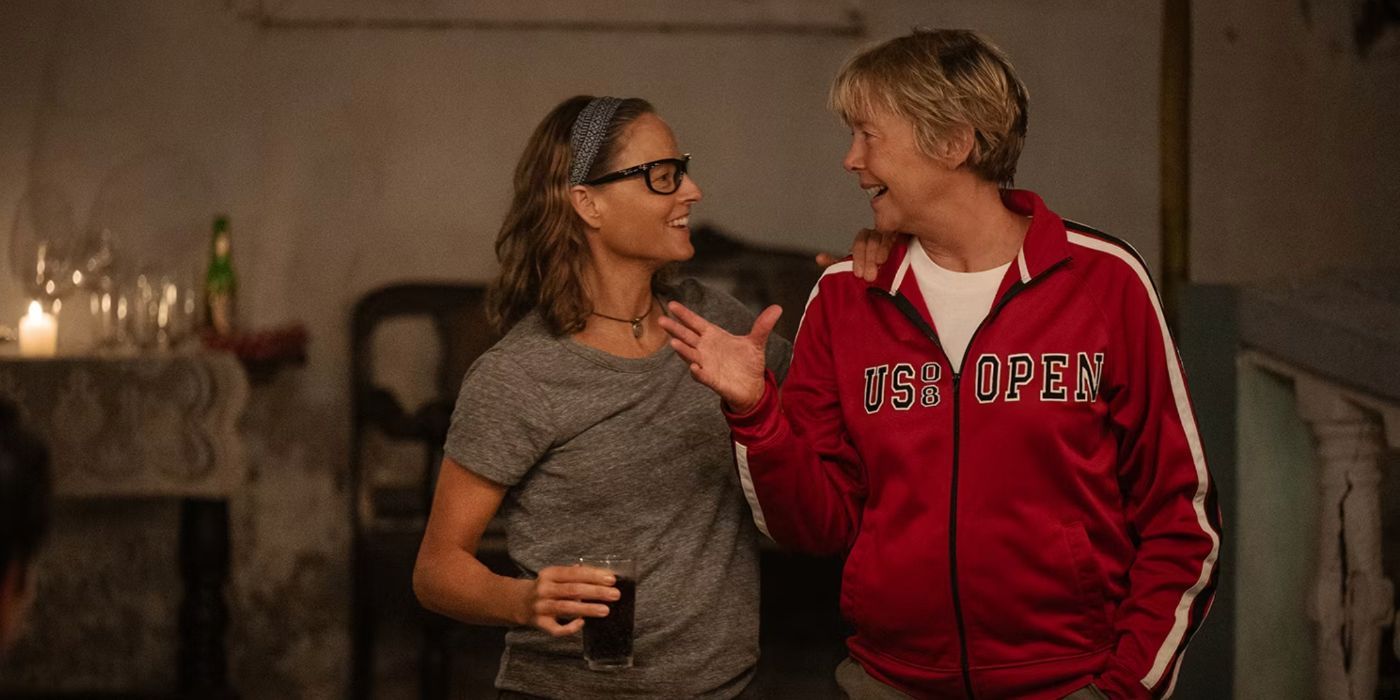 Dating back to some of her earliest days as a competitive athlete, Diana Nyad has said many things that have been questioned or debunked by fellow members of the swimming community, and for years, numerous skeptics have kept an eye on her many dubious claims. But one man in particular, 66-year-old swimmer Daniel Slosberg, has led the charge in highlighting Nyad's alleged habitual dishonesty. He even launched a website, nyadfactcheck.com, in 2016 to keep track of her lengthy history of fabricating lies, beginning with her assertion that, as a 17-year-old, she took part in trials for the 1968 Olympic Games. "She made it up," says Slosberg, who has scoured archives via newspapers and online sources to confirm the lie, and what's more is her false claim has taken on different forms over decades.
In hindsight, perhaps her most damning statement came in a 1976 interview when she told The Village Voice, "It's true I used to lie. Only to impress myself. I would tell a cab driver a lie—anybody. I don't have to do that anymore." Daniel Slosberg's website reveals a slew of false claims, which he compiled and examined with a level of thoroughness and detail on par with a forensics team. He has referred to Diana Nyad as "the greatest con artist in the history of marathon swimming," and his work in exposing her untruths has caught the eye and support of others in the swimming world who have corroborated his allegations.
As it turns out, her claim of participating in Olympic trials as a teenager was only the beginning. Referencing her 28-mile swim around Manhattan Island in 1975, Nyad wrote in her 2015 memoir that she was the first woman to do so despite being, in fact, the seventh. "Whenever she says that, she erases some pretty extraordinary female swimmers," says swimmer and journalist Elaine Howley. Slosberg also debunked the notion that Nyad was successful in swimming across the English Channel, which she attempted numerous times but never actually completed. She's even alleged to have lied about a conversation she had with a Holocaust survivor, telling widely varying versions of a story that went unsubstantiated by multiple sources. Though her false claims were recognized for years, Nyad's prolific reputation for fabrication resurfaced as she swam from Cuba to Florida in 2013.
Diana Nyad's 2013 Swim Drew Controversy Among Peers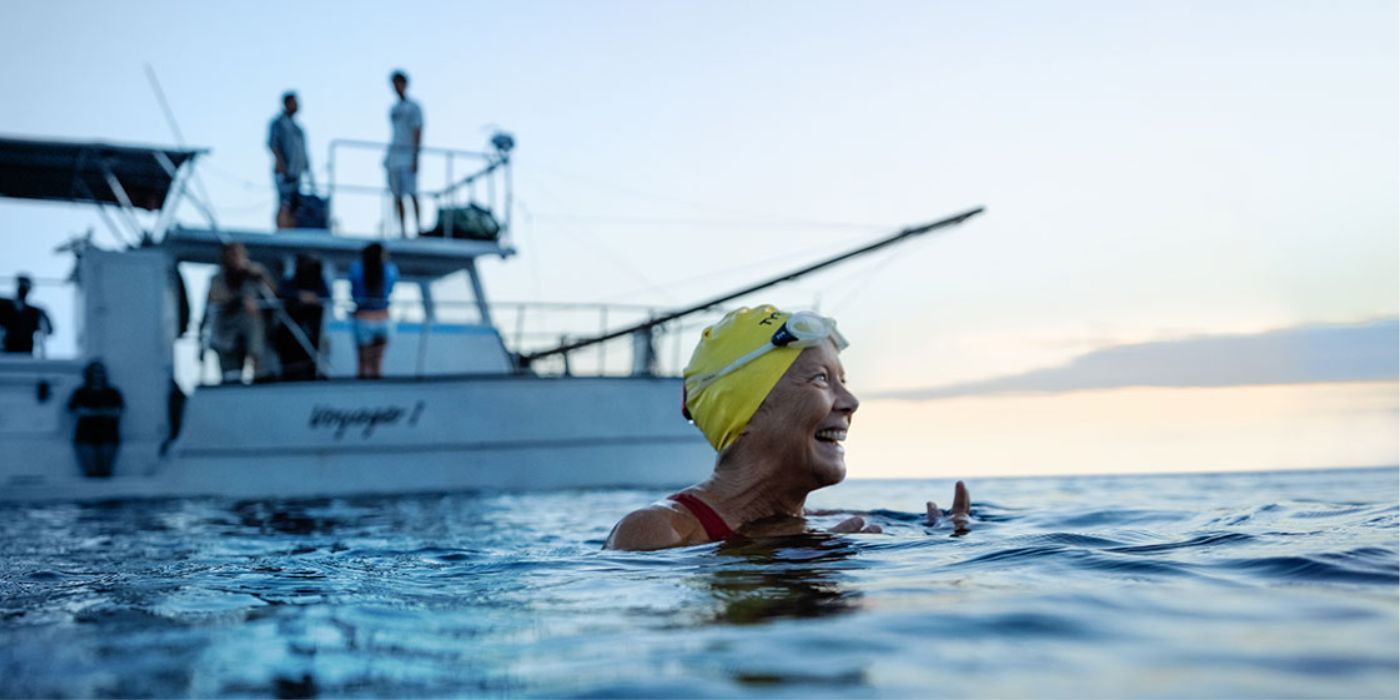 As soon as she emerged on a Florida beach in September 2013, prominent people familiar with and connected to the swimming community voiced skepticism about the legitimacy of Diana Nyad's major feat due to her past record of dishonesty. She maintained she was the first person to accomplish the monumental swim from Cuba, but according to Deflector, that distinction belongs to Walter Poenisch, an Ohio native who completed the trek in 1978. Despite his success, however, he received little attention from the media, and to make matters worse, Diana Nyad publicly criticized him for even attempting the swim. She referred to Poenisch as a stunt man and callously told the Fort Lauderdale News, "A 64-year-old man has no business even trying such a demanding endeavor and he will surely fail." Upon his success, Nyad further slandered him. "He does not swim by the rules," she told The New York Times. "He's a gimmick. He's a cheat." These harsh words would come back to haunt her years later.
After swimming from Cuba to Florida, Diana Nyad received media praise but couldn't escape controversy. With strict rules laid out regarding what is and isn't acceptable to lend legitimacy to such an accomplishment, discrepancies surrounding the circumstances of her swim immediately surfaced. Per Deflector, GPS technology allegedly determined her average speed in the water jumped from 1.5 miles per hour to 3.9 for several hours, creating suspicion that she'd received assistance. To add further skepticism, Nyad didn't have cameras on her throughout the nearly 53-hour swim. "If I was doing a swim that had never been done before and everyone thought impossible, I'd have a camera on me continuously," said marathonswimmers.org founder Evan Morrison. Is it possible she rested on the boat and she's not telling us?"
RELATED: 'Nyad': Cast, Trailer, Release Date, and Everything We Know So Far
Diana Nyad Remains a Polarizing Figure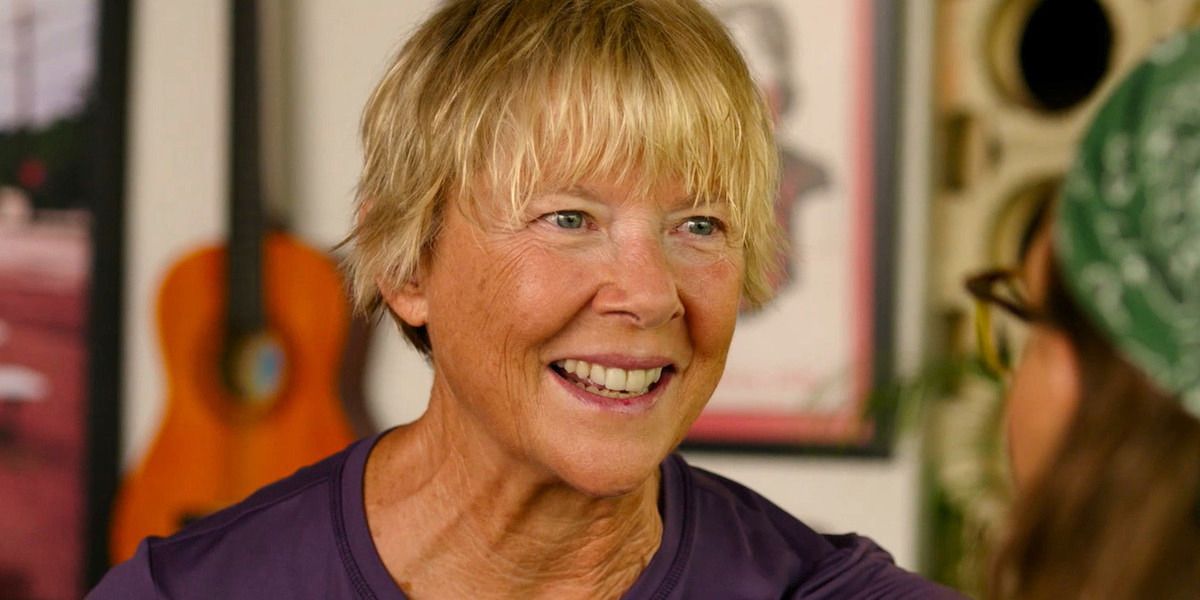 "I hope they're not questioning if I'm an honest person," said Nyad as she faced an onslaught of scrutiny upon completing her aquatic trek. But despite her concerns, the self-inflicted damage to her reputation had already been done. She has yet to be inducted into the International Swimmers Hall of Fame and, according to Deflector, her 2013 swim hasn't been officially sanctioned by the World Open Water Swimming Association. "We found a document with rules that seemed to have been retroactively dated, and there were inconsistent statements from crew remembers," the organization declared. "In light of these factors, we've chosen to preserve the sport's integrity by denying ratification of the swim."
As Diana Nyad remains as polarizing as ever, even people directly involved with Netflix's film about her life have begun shying away from making definitive statements about truth. In a recent interview with Vanity Fair, co-director Elizabeth Chai Vasarhelyi changed her tune over the validity of Diana Nyad's 2013 swim. "We don't say, 'It's based on a true story,'" says Vasarhelyi. "We don't say, 'It is a true story.' But it is a true story. It's about this idea of truth." Such a vague and ambiguous declaration about the notion of truth is likely to raise more red flags and further muddy the waters of an already controversial story.
on bbc news
on hindi news
on the news today
on channel 7 news
ôrf news
campo grande news ônibus
ôpera news
campo grande news greve de ônibus
l1 news horário dos ônibus
l1 news ônibus
lago azul news ônibus
news österreich
news österreich heute
news österreich aktuell
news öffentlicher dienst
news österreich corona
news öl
news österreich orf
news ö3
news österreich heute aktuell
news österreich sport
ö24 news
ölpreis news
öbb news
ösv news
österreich news krone
övp news
özil news
öffentlicher dienst news 2023
österreich promi news