Hello, welcome to September, and welcome back to our new recurring series, What to Play This Month, a roundup of the best games from the last one and the things we're most excited to play from the month ahead – plus, any other suggestions for what might complement it.
As a reminder, the goal for us with this series is simple enough: there are more games releasing than ever, so we're aiming to narrow things down and help you cut through the noise.
Dust off your autumn jacket – or, let's not kid ourselves, keep wearing the autumn jacket you already had on from August – and let's dive in! Here's What To Play This September.
The best games from last month
Thronefall (Early Access)
Availability: Outnow on PC.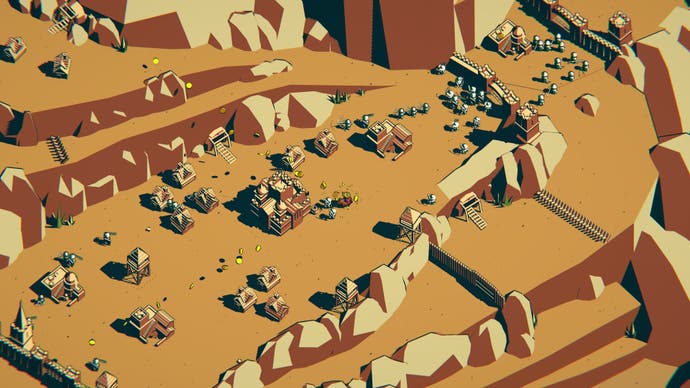 Here's what we said in our Thronefall impressions:
Thronefall has that classic tactics and strategy game idea of the player never having quite enough resources to do everything. But it also varies the texture of what you don't have quite enough resources to do constantly. Slow then fast. Weak and numerous, then strong but few. Everything in between.
Turbo Overkill
Availability: Out now on PC.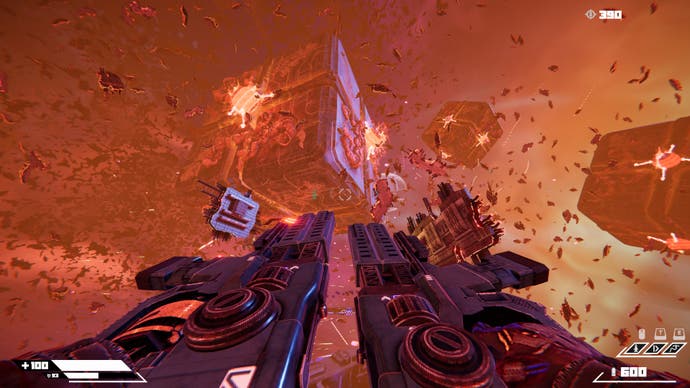 Here's what we said in our Turbo Overkill review:
Turbo Overkill is the best boomer shooter I've played, and I know exactly where it would fit in the alternate timeline imagined by the genre. This is a game you might have seen if Daikatana was good, or if 3D Realms had realised the potential in that unforgettable 2001 trailer of Duke Nukem Forever. It represents that next level shooters aspired to before Call of Duty happened: glorious, excessive, relentless fun.
Shadow Gambit: The Cursed Crew
Availability: Out now on PC.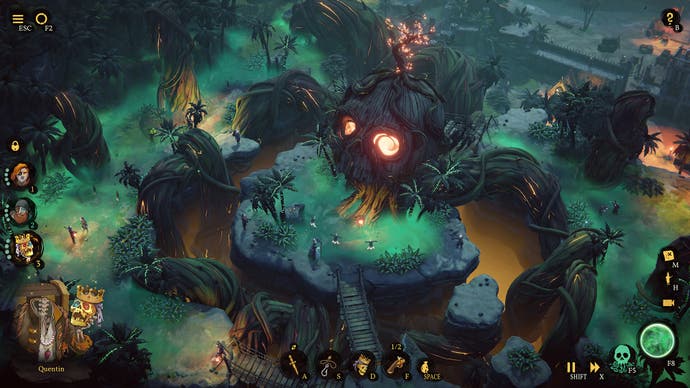 Especially strong recommendation here, after the very sad news that developer Mimimi is closing down right after releasing this utterly brilliant game.

Here's what we said in our Shadow Gambit: The Cursed Crew review:
Shadow Gambit is a treat; a thrilling, supremely confident, and most of all thoughtful refinement of a formula that only occasionally lets its decades-old roots peek through. Raucous, high seas adventure and cerebral, slow-paced stealth mightn't seem like the most natural of bedfellows, but here, Mimimi's joyous mastery of a very particular form somehow makes the combination sing.
Baldur's Gate 3
Availability: Out now on PC, September 6th on PS5, later on Xbox.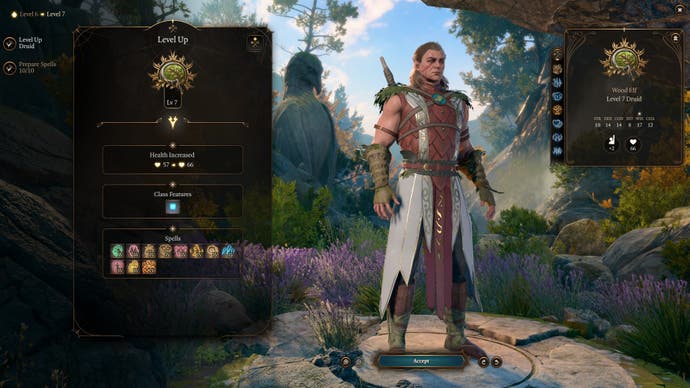 Here's what we said in our Baldur's Gate 3 review:
At its best, Baldur's Gate 3 achieves its quest to be Tabletop Roleplaying: The Video Game, with a to-and-fro of distinctive scenes that invite you to pay attention to them, and reward you generously for responding thoughtfully. I was often surprised, delighted, and shocked by its plot reveals, and emotionally torn about which direction – from a roleplaying perspective – I should pursue. At its worst, however, it's buggy to the point of broken – despite several post-launch hotfixes, with more to come.
The Cosmic Wheel Sisterhood
Availability: Out now on PC and Switch.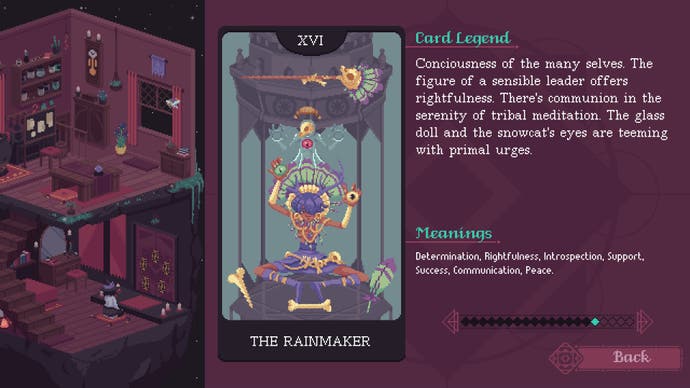 Here's what we said in our The Cosmic Wheel Sisterhood review:
Cosmic Wheel's biggest triumph, though, was as a companion and means of creating meaning for me during a period of intense and sudden grief; poring over my deck and deliberating the design of new cards felt like a pleasantly warm balm. Perhaps due to the way tarot is perceived as a mystic art to glean clarity – at least to a layperson with no practical experience of it beyond corny stereotypes and that one dippy friend who visits House of Intuition too much – my approach to Fortuna's problems began to seep over into my current state of mind. Even when I didn't fully understand the card readings, I had no choice but to confront the reality of each card I drew.
Armored Core 6: Fires of Rubicon
Availability: Out now on PC, PS4, PS5, Xbox One, Xbox Series X/S.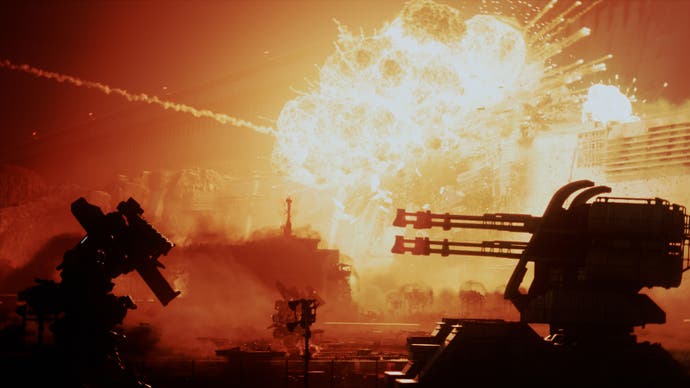 Here's what we said in our Armored Core 6 review:
This is the scenery-chewing brilliance that the mecha genre's all about. I've had nothing less than a huge grin on my face the entire way through my silky-smooth, 30-odd hour campaign playthrough, because this is as good as it gets. With its uncanny ability to mix approachability with complexity, lean action with combat depth, Armored Core 6 sets the new standard for what mecha games can do.
Sea of Stars
Availability: Out now on PC, PS4, PS5 (PS Essentials), Xbox One, Xbox Series X/S (Game Pass) and Switch.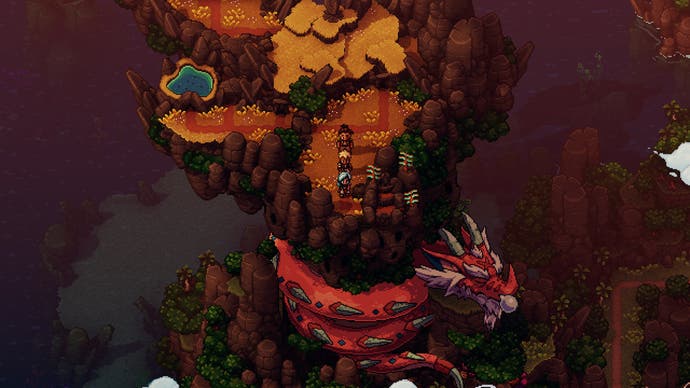 Here's what we said in our Sea of Stars review:
I found the expected super bosses and legendary weapons, but I also discovered another maybe-not-intentional reference; this time to Final Fantasy IV's changing world. I was rediscovering the world anew – it had changed in large and little ways. Buildings that had been under construction for a dozen hours were finished. NPCs that were once silent had entirely new requests for me. Sitting with the game longer than I needed to revealed many things, but mainly that when something is made with love, that love surfaces in the smallest flourishes.
Finity
Availability: Out now on iOS (Apple Arcade).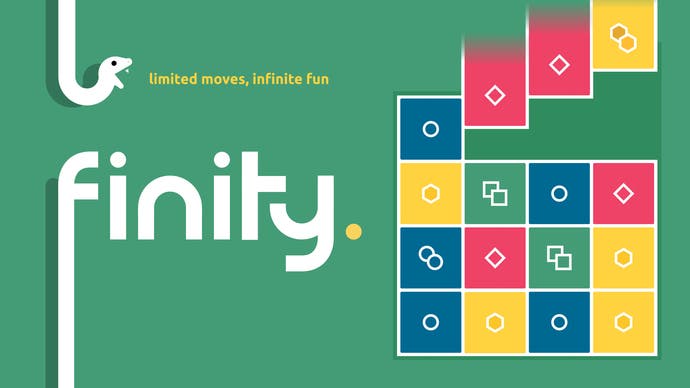 Here's what we said in our Finity review:
Words, sadly, are sometimes powerless before beauty, and this is never truer than when I find myself trying to write about puzzle games. All of what I've said about Finity is true, but none of it captures the wordless sweetness and tartness of actually playing the thing. This is a game of reverie and reverie interrupted. Your mind flows across the board, beautifully empty of thoughts as you leave all executive functions to your roving index finger, moving this row, that column, delighting in the shingling chime of match, match, match. But then you hit a row or column that's locked and you snap out of it all. It's an affront! But it's an affront that you caused, at some point back in the past. Finity, like Twofold, like Popcap's glorious Gyromancer, is a puzzle game in which you play against yourself. It's a two-player puzzle game for one person. Honestly, play it and you'll see it makes sense.
The Banished Vault
Availability: Out now on PC.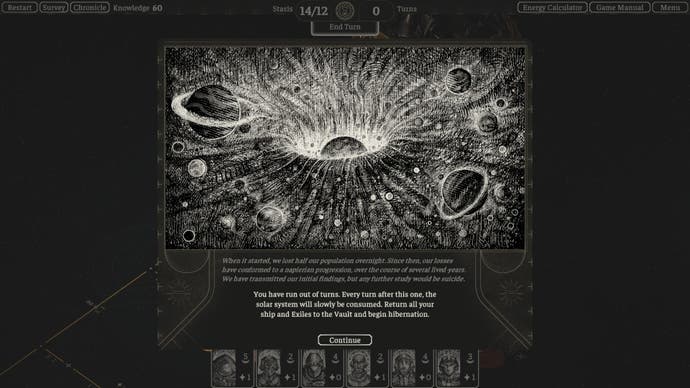 Here's what we said in our Banished Vault review:
This is the real genius of The Banished Vault, because really on top of its simplified (but still, again, desperately intimidating at first) take on chemistry and engineering and suffocating, operatic grimdarkness, this is a game about mathematics. That other impossible, divinely beautiful thing that can't be engineered into something pleasing to the eye, but simply exists, through a god or through science, as naturally-occurring magic. I can't remember another game that captured it.
The games we're looking forward to in September
Chants of Sennaar
Availability: Out 5th September on PC, PS4, PS5, Xbox One, Switch.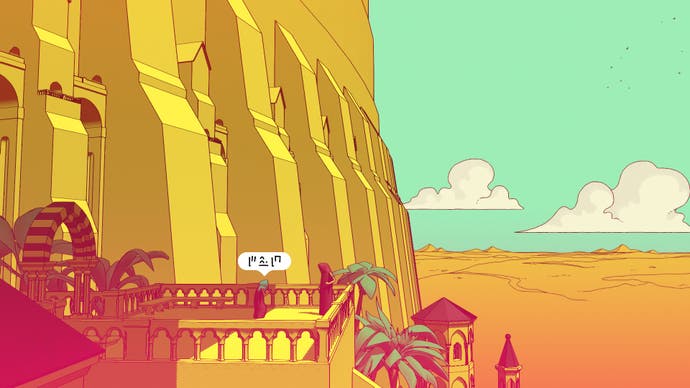 Deeply stylish and inspired by the myth of Babel, we love the look of this one – terrible timing for a release though!
Starfield
Availability: Out 6th September (1st for special editions) on Xbox Series X/S and PC.

You might have heard Eurogamer won't have a Starfield review for some time, for reasons beyond our control, but at least Digital Foundry are here to run the rule over it technically. A gigaton release – but will it live up to the hype?
Pokémon Scarlet and Violet: The Teal Mask DLC
Availability: Out 13th September August on Nintendo Switch.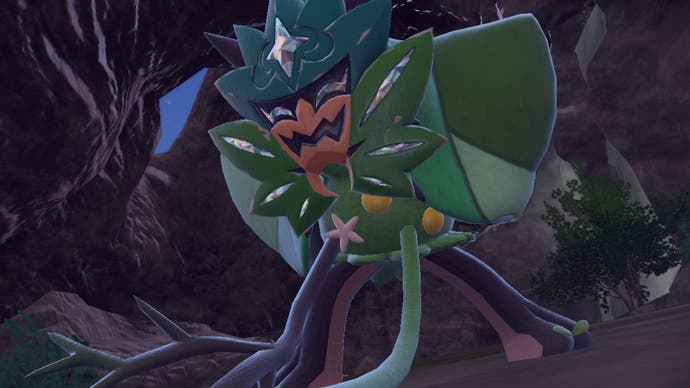 As if we didn't have enough RPGs this year, Pokémon Scarlet and Violet are about to get their first bit of DLC in The Teal Mask, featuring a separate Japanese-themed location.
Lies of P
Availability: Out 19th September August on PC, PS4, PS5, Xbox One, Xbox Series X/S.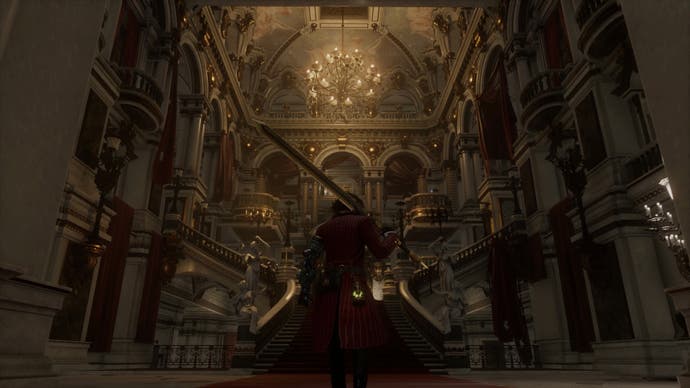 Yes that one: the soulslike where you play as a sort of grimdark Pinocchio. But could it actually be great? Here's what Ed thought of Lies of P from another hands-on at Gamescom.
Mortal Kombat 1
Availability: Out 19th September on PC, PS5, Xbox Series X/S, Switch.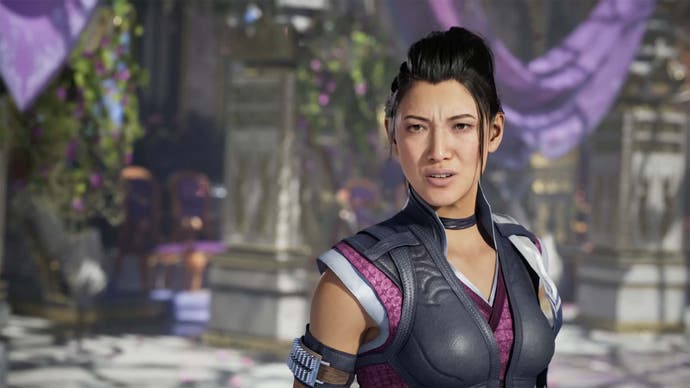 It's time to get your gristle on, the venerable gore-fest returns this month, and things are generally sounding quite positive.
Payday 3
Availability: Out 21st Semptember on PC, PS5, Xbox Series X/S.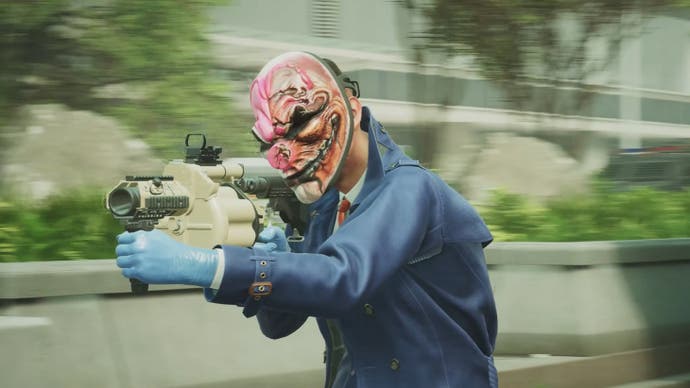 Speaking personally but also, I've decided, completely objectively, the Payday games rock, and this is not just because I re-watched Heat again the other night. The gunfeel is tight, and the siege-like heists are a blast.
El Paso, Elsehwere
Availability: Out 26th September on PC.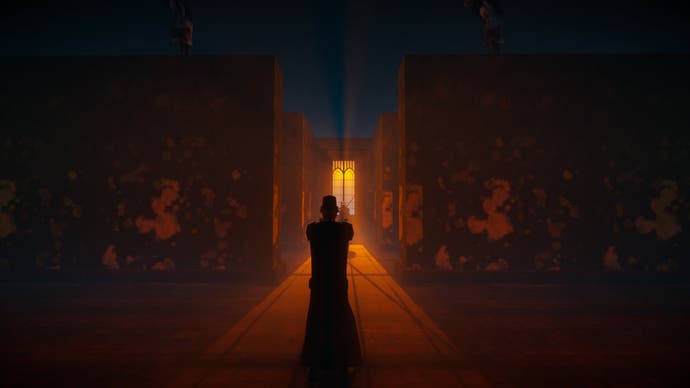 Blade meets Max Payne with a fantastically angsty PS1-style edge, the whole of El Pas0, Elsewhere feels like it's somehow being played at a Dutch angle. I loved what I played of this out at GDC earlier this year – one to watch!
Cyberpunk 2077: Phantom Liberty
Availability: Out 26th September on PC, PS5, Xbox Series X/S.

Another biggun, the combination of this and the upcoming 2.0 patch that should land earlier in the month means Cyberpunk 2077 is getting a major revamp in September. We're excited to see how it comes together.
EA Sports FC 24
Availability: Out 29th September (21st for early access pre-orders) on PC, PS4, PS5, Xbox One, Xbox Series X/S, Switch.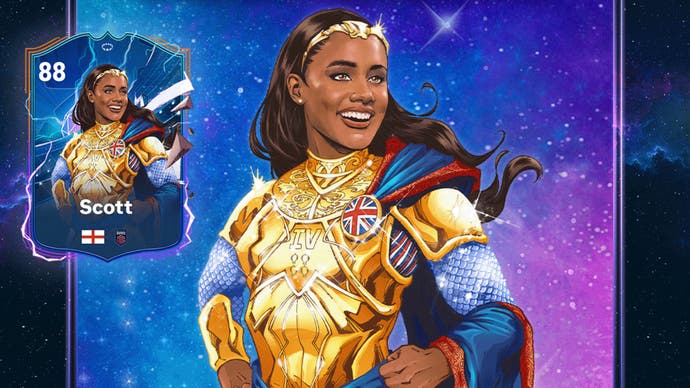 EA Sports' annual loot box factory returns later this month – but with it ditching the FIFA branding for the first time, the questions will be whether it takes this opportunity to make some real progress. Take a look at our big interview with EA Sports' executive Nick Wlodyka to get an idea for yourself.
What else do we recommend in September?
Dave the Diver

Yes we finally reviewed it. In Christian Donlan's words from our Dave the Diver review: I don't know if you've seen the Netflix food show Ugly Delicious, but on my first watching of it I was stunned at how a subject would come up in an interview – Tokyo, Naples with its pizza tradition – and then the show would just jet off to Tokyo or Naples or Mexico or Copenhagen or wherever without taking a breath, the whole thing powered by invention and curiosity and generosity and Netflix money. Dave the Diver feels like that. A minor character will say something that feels like an aside, but then minutes later they're a minor character no longer and they're teaching you how to farm, or manage fish reserves, or you're trying to follow the beat or make sense of a visual novel. Dave the Diver has that improbable Netflix Money feel. And incredibly, it all fits together.
Pokémon Go reaches Gen 9

Niantic edges closer to catching the mainline series' full Pokédex with the first arrival of some Gen 9 Pokémon this month. Here's a list of all Gen 9 Pokémon in Pokémon Go so far for an idea – will the next mainline game come out before the two 'dexes align?
Bomb Rush Cyberfunk

We're still working through our review of this Jet Set Radio spiritual successor, which means we're still working through how much of it is beautiful homage and how much facsimile – or if that's even a problem. In the meantime, one morning into it, we're feeling very good.
Other stuff coming out in September 2023
At last, a bit of a reprieve after the bizarrely hectic month that was August, this September is looking a bit more chill. Still, here's a rundown of even more potentially interesting stuff just in case.
The Crew Motorfest
Monster Hunter Now
Super Bomberman R2
Party Animals
Men of War 2
My Time at Sandrock
Fortune's Run
The Isle Tide Hotel

To see this content please enable targeting cookies.



on bbc news
on hindi news
on the news today
on channel 7 news
ôrf news
campo grande news ônibus
ôpera news
campo grande news greve de ônibus
l1 news horário dos ônibus
l1 news ônibus
lago azul news ônibus
news österreich
news österreich heute
news österreich aktuell
news öffentlicher dienst
news österreich corona
news öl
news österreich orf
news ö3
news österreich heute aktuell
news österreich sport
ö24 news
ölpreis news
öbb news
ösv news
österreich news krone
övp news
özil news
öffentlicher dienst news 2023
österreich promi news