Summary
Mister Miracle is a confusing read with an unreliable narrator, leaving readers with few answers and a hard time understanding what's happening.
Darkseid's influence on Mister Miracle cannot be overstated, as his decision to trade his child fundamentally shaped Scott's life and is a constant presence throughout the series.
Even after Scott kills Darkseid, his influence remains, poisoning Scott's joy and leaving him infected with the Anti-Life Equation, hinting that Darkseid may not have died at all.
Tom King's Mister Miracle is a confusing read. With an unreliable narrator at the helm of the story, Mister Miracle rarely offers any actual sense of answers. Circumstances are regularly reset, ghosts crawl out of the ether to snark at the titular hero, and Darkseid accepts and amicably eats a carrot offered by his adoptive son. The story jumps from war to peace and back again so often that it can be difficult to parse anything that is actually happening. Even the ending is more ambiguous than most other DC comics.
There is one tethering thread that reoccurs throughout Mister Miracle. In a series often devoid of much lasting hope, one fact remains true: Darkseid is. The phrase appears in white text against an otherwise black background and fills panels regularly. One of the few instances where Mister Miracle breaks its nine-panel layout is a full-page emphasis on the fact that "Darkseid is." The New God's unseen role in Mister Miracle cannot be overstated.
RELATED: One of DC's Most Powerful New Gods Gets a Crucial Upgrade Ahead of DC's Next Crisis
Darkseid's Influence on Mister Miracle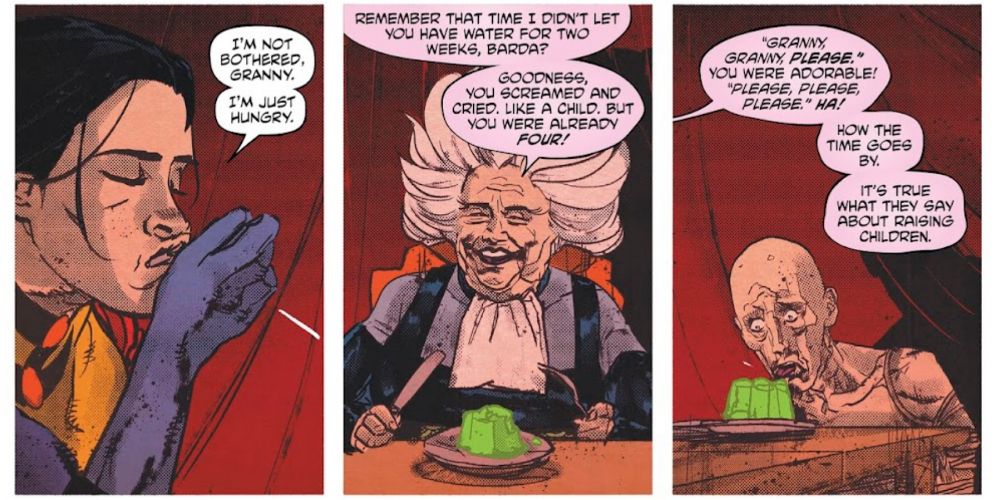 Mister Miracle was not born into torment like Big Barda was. Civil war between the New Gods left his father to trade him for Darkseid's son, and he was thrust into a hellscape for his entire childhood. Under the care of Granny Goodness, he was tortured, beaten, and left to search desperately for some means of escape. If Mister Miracle is about anything, it is a story of the insidiously dubbed Scott Free learning to cope with the horrors of his life, while grasping hopes from the depths of hopelessness. Just as Granny Goodness plays a role in the story, Darkseid's decision to trade his child for Scott hangs over every second of the series. After all, that choice fundamentally decided the direction of his life.
Instead of living Orion's life of peace and plenty, everything that Mister Miracle has is in contrast to the life he was expected to leave. Darkseid handed him to Granny Goodness, and his torment lives like a constant shadow. Throughout the series, when he looks at his child, he thinks of his own suffering. When he escapes his various predicaments, it is in response to his escape from the pits of torment. Everything that Granny did to him was at Darkseid's whims and directions. If not for Darkseid, Scott would not have had his child, his condo, his wife, or any other saving element in his life. Every constant he has is because of Darkseid. Darkseid is his tormenter, but Darkseid is also the one who started him on this path. In essence, Darkseid is.
Darkseid never needs to speak in the series. Interpreters, shadows, and shades of his memory hang over Big Barda and Mister Miracle. Darkseid is DC's most powerful god, but power is not the element that makes him so important to the two escapees. His influence is as much physical as it is biological. He is a constant threat to New Genesis, the couple themselves, and even to their baby. He did not need to be seen throughout Mister Miracle to make his presence known. From the very beginning, he had access to the Anti-Life Equation, and it was poisoning everything from the start of Mister Miracle.
RELATED: Darkseid was Once Beaten and Humiliated – by Santa Claus
Even Death Cannot Stop Darkseid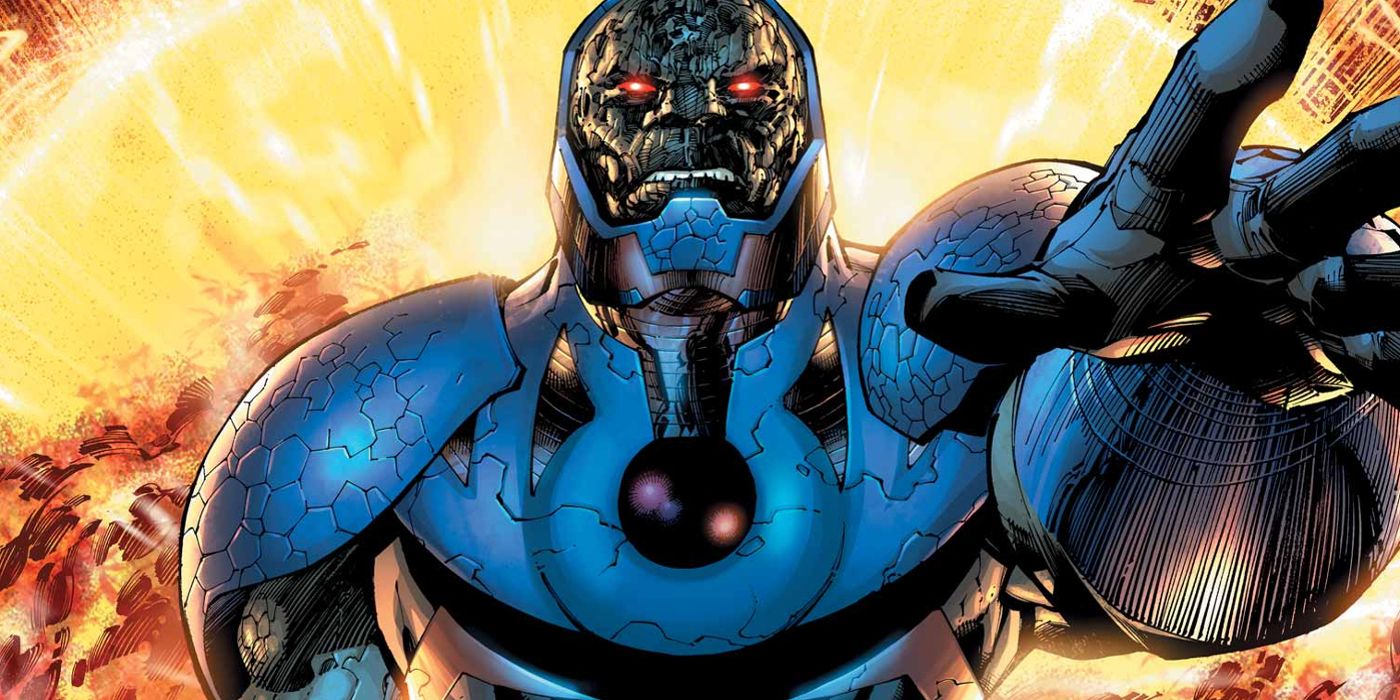 At the end of Mister Miracle, Scott manages to defeat his erstwhile father. Forced to choose between peace in New Genesis and the safety and security of his own child, Scott escapes the forced choice and presents a new option: Ensuring that Darkseid was. Yet, even after Scott killed the New God, the fact remained that he won nothing. Even dead, Darkseid is. The ruler of Apokolips may have been felled by misdirection and a carrot, but New Gods are not easily killed. Darkseid had already uncovered the Anti-Life Equation, and Scott's infection left him listless and struggling throughout the series. Even if Darkseid truly did die — a fact left relatively ambiguous by Tom King — his influence remains. Darkseid is.
Every moment of joy that Scott has after his death is poisoned by the reality that Darkseid is. The Anti-Life Equation still boils in his soul and continues to tear away at everything. Granny visits Scott at the end of the series to tell him that this life is a complete lie. Metron was warning him, Granny was screaming it, and the first issue of the series even featured Scott realizing that Big Barda's eyes had changed colors. The universe is broken immediately because Darkseid infected Scott. The Anti-Life Equation is in his very veins, drawing death and despair to the forefront of his mind. The issues constantly ask Scott if he can see the face of god, after he desperately searched for a way to escape the very concept of death. It is all because the Anti-Life Equation has already infected him, and despair is all that is left. It serves as Darkseid's final gift to his son and a hint that Darkseid did not die at all.
RELATED: DC Just Settled Thanos Vs. Darkseid – with a Very Different 'Snap'
Darkseid May Not Have Been In Mister Miracle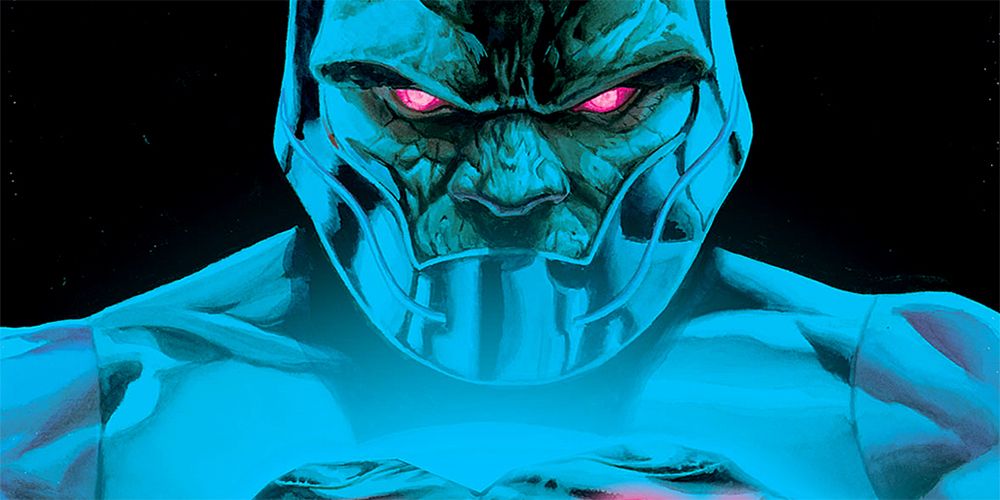 Mister Miracle is an unreliable narrator from the very beginning of his series. Darkseid's desire to obtain his grandson could very well be little more than a delusion spawned by a fractured mind. The Anti-Life Equation was tearing him apart, and that was reflected in every glitch in the art and every proud proclamation that Darkseid is. With so many elements of the series reliant upon the recollection of a narrator without any hope of even a semblance of reliability, there is a chance that Darkseid never was at all.
He may have never appeared in the series. His presence and his death could have been a hallucination. It would make sense, given that the real Darkseid likely would never have accepted a carrot with dip from his son. In truth, he might never have accepted the offer of an Earth-raised heir at all.
Darkseid's true role in the series had nothing to do with his appearance. Instead, the New God's role was to set the events into motion, before then stepping back. He may never have been there to die at all. Instead, he set Scott free in his own mind, where the Anti-Life Equation was already rending his psyche to shreds. Darkseid is, and that was true even after his death, because he never died. Mister Miracle's ambiguous ending left Darkseid victorious, while Scott Free remained stagnant in an imagined reality.
on bbc news
on hindi news
on the news today
on channel 7 news
ôrf news
campo grande news ônibus
ôpera news
campo grande news greve de ônibus
l1 news horário dos ônibus
l1 news ônibus
lago azul news ônibus
news österreich
news österreich heute
news österreich aktuell
news öffentlicher dienst
news österreich corona
news öl
news österreich orf
news ö3
news österreich heute aktuell
news österreich sport
ö24 news
ölpreis news
öbb news
ösv news
österreich news krone
övp news
özil news
öffentlicher dienst news 2023
österreich promi news