Summary
Riverdale
's series finale explores the at-times ridiculousness of its source material, offering a fun and meta-filled conclusion.

The core four characters of Betty, Veronica, Archie, and Jughead end up in a polyamorous "quad," while other fan-favorite pairings also stick.
The
Riverdale
gang drifts apart over time, offering a heartbreaking twist that reflects the show's nostalgic approach and the reality of growing up.
After six years, seven seasons, and all the epic highs and lows of high school football, the Riverdale series finale finally reveals what happens to Archie and his friends from the titular "town with pep." Packed with meta references to its Archie Comics roots, Riverdale has no problem exploring the at-times ridiculousness of its source material. That's exactly what makes the show fun, and it's also what's helped the Archie Comics publisher endure for nearly 85 years. In an inspired twist that feels in line with the rest of the 1955-set season 7, the Riverdale series finale considers how to say farewell to stories that never really end.
In the penultimate episode of the series, Archie (KJ Apa) and the gang choose to restore their happy memories, with Jughead (Cole Sprouse), the town's self-proclaimed "chronicler," and Betty (Lili Reinhart) choosing to keep both the good and bad recollections from the darker Riverdale of the first six seasons. With that, Riverdale's finale skips ahead, focusing on an 86-year-old Betty's desire to return to her hometown and relive her final day of high school. With the help of a seemingly omnipotent Jughead, Betty gets her wish, and viewers learn what became of Archie and his friends in an emotional conclusion to Riverdale's seven-season run.
Betty, Veronica, Archie & Jughead All End Up Together (Sort Of)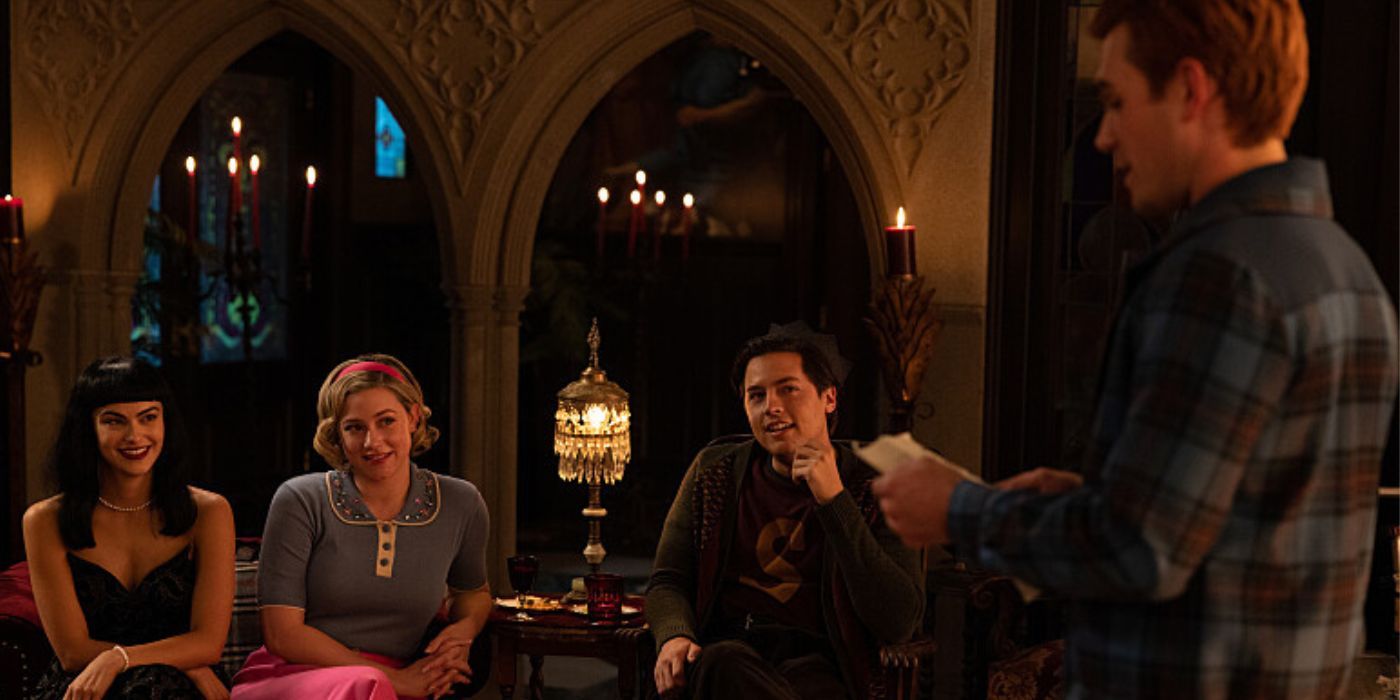 Many storylines in the Archie Comics hinge on the question of whom all-American teen Archie Andrews will choose: Betty or Veronica (Camila Mendes). Even Riverdale's pilot sets up the soon-to-be romantic tension, with the characters pairing up in different arrangements across those first six seasons. Much like comic book readers, viewers are split into different camps, which makes the stakes surrounding Riverdale's endgame pairings all the higher. The problem, of course, is that there's no way to appease everyone. However, Riverdale pulls off a fairly brilliant twist for the core four, all while ensuring other fan-favorite pairings stick.
Cheryl Blossom (Madelaine Petsch) and Toni Topaz (Vanessa Morgan) stay together for the rest of their lives, growing old in the Oakland Hills, which is sure to delight Choni fans. Likewise, Kevin Keller (Casey Cott) and Clay Walker (Karl Walcott) live out their days as a couple. As for Archie, Betty, Veronica, and Jughead, Riverdale resolves the classic Archie Comics' dilemma by revealing that the four leads are in a polyamorous "quad." With their memories restored, they realized they all had feelings for each other. It's a wonderful, fun twist that, honestly, should've come sooner. Even so, none of the core four end up in endgame pairings.
The Riverdale Gang Falls Out Of Touch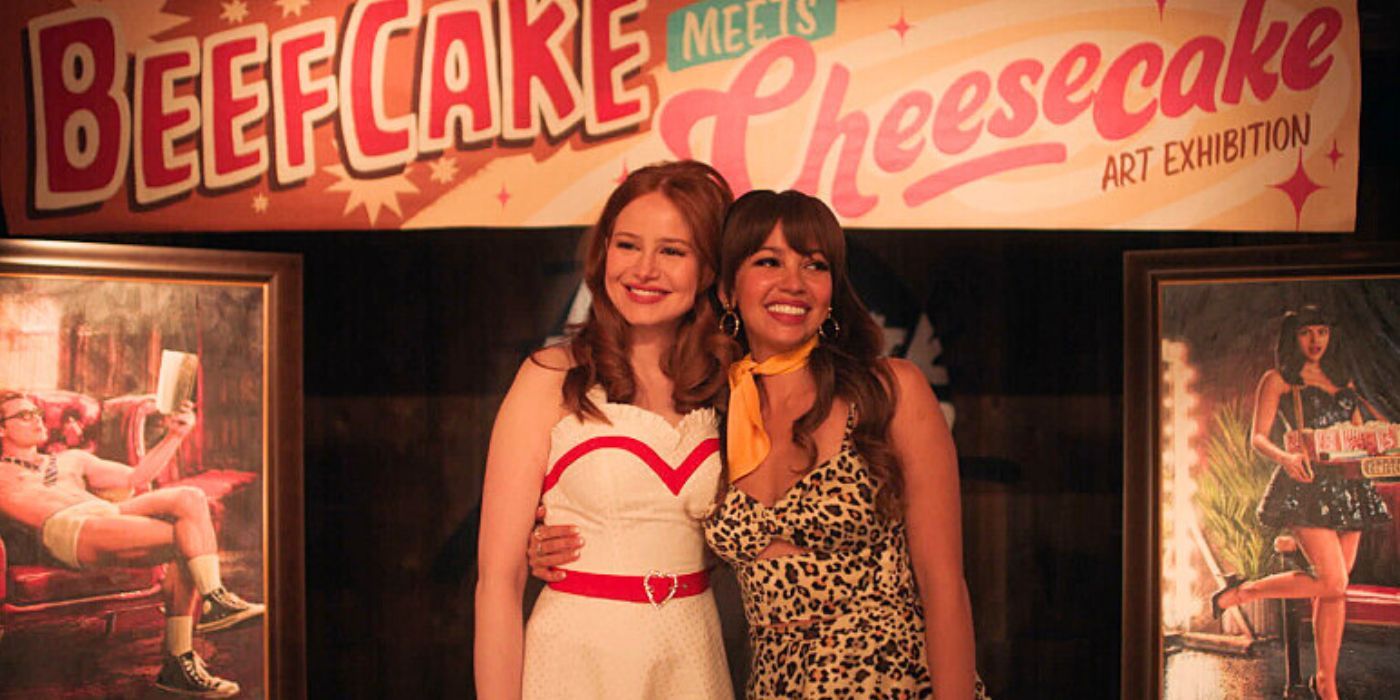 Previously, Betty actually missed her last day of high school. However, thanks to the time-and-space-hopping Jughead, she gets much-needed closure. Her dying wish is to see "how it was, how we were," so Betty walks through a magical door and into her childhood bedroom. A now-young Betty gushes over her mom's (Mädchen Amick) newfound independence and her sister's (Tiera Skovbye) return. At some points, Betty can't remember what became of her friends due to her present-day age. In other moments, she confesses that her lack of knowledge is because she and the rest of Riverdale season 7's cast of characters fell out of touch.
Despite promising to always be in each other's lives, the Riverdale teens drift apart. It's one of the more heartbreaking realizations of the entire Riverdale finale. Given the show's often-earnest, nostalgia-fueled approach, it feels like an all-too-real twist of fate. "That's what today's all about: remembering — and getting one more chance," omniscient Jughead tells a remorseful Betty. "No regrets." While Betty takes hold of the chance to say farewell, she doesn't try to change the past, not even when Archie admits to thinking they'd end up together. "That's a lovely sentiment, Archie," Betty tells him, "but that's not what happens in the future."
Riverdale Acknowledges The Timelessness Of Archie Comics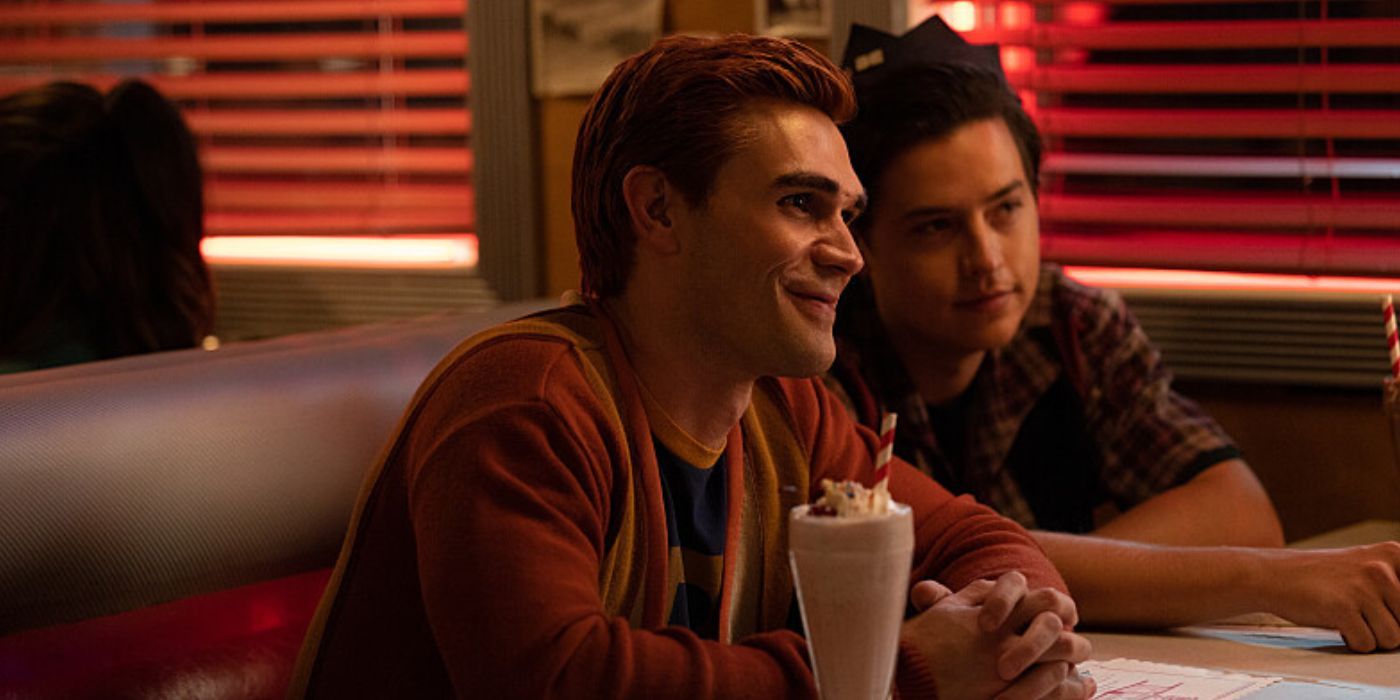 A Hollywood-bound Veronica is the first of the core four to have solidified her post-high school plans, but she isn't the only member of the quad leaving town. In a throwback to Riverdale season 1, Archie plans to work in construction and build the nation's highways, all the way to the Pacific. With her hindsight, Betty tells them to stop being "wet blankets" on their last night all together, which helps break the tension. "If I had to live through high school twice — which we did — I'm glad it was with you three yahoos," Jughead admits.
The sentiment perfectly encapsulates that near-universal high school nostalgia, though it also speaks to the Archie Comics in a more meta way. The characters and their stories may have changed and expanded over the decades, but they're still around. It's the timelessness at the core of the Archie Comics' stories that helps them endure, and ultimately, Riverdale is no exception. In short, The CW's Riverdale might be ending, but Archie will continue.
Pop's Is Betty's (And Maybe Everyone's) Sweet Hereafter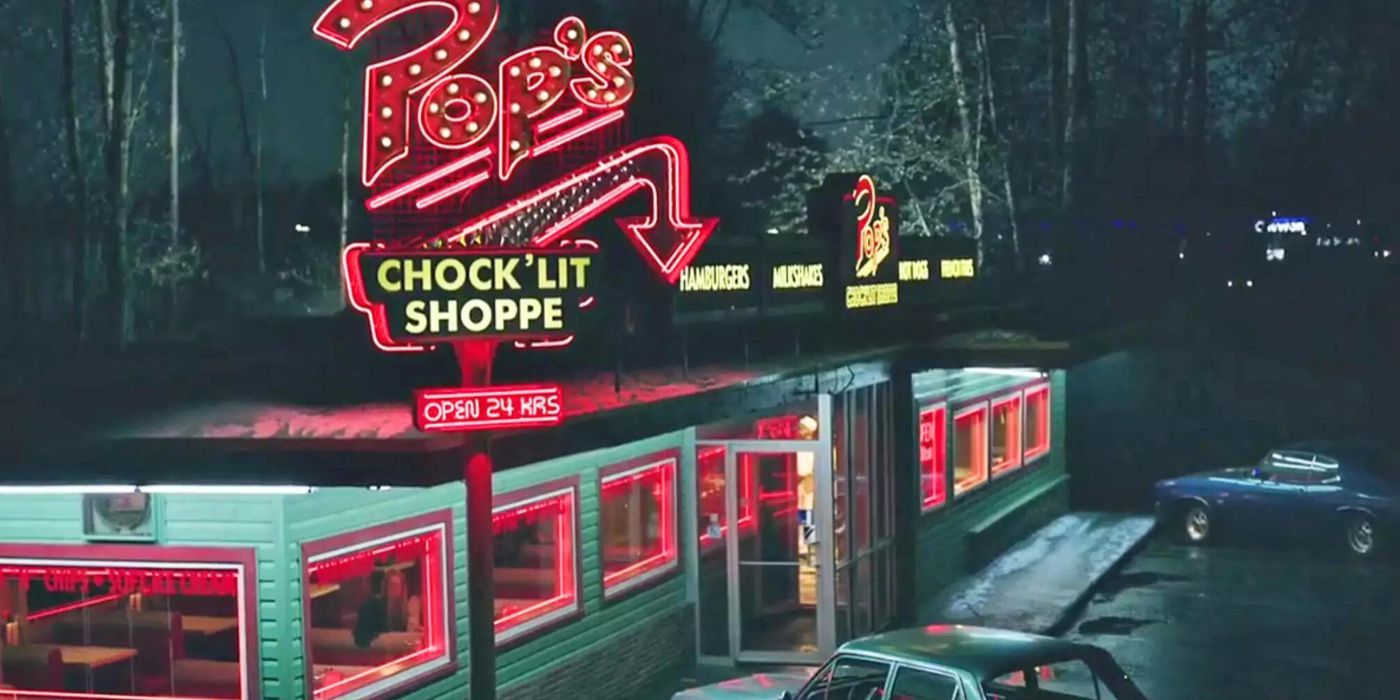 Waiting outside Cheryl and Toni's party, Betty tells omniscient Jughead that returning to the last day of high school was a mistake. Although she's grateful for one last visit, it's also impossibly hard to know what happens — that they all drift apart and don't just stay young, beautiful, and happy. Betty's revelation is about more than just letting go of youth and past friends; it's also about letting go of the show as a whole. After Betty experiences her last night with her friends and lovers, she wakes in the present, where her granddaughter, Alice, is driving her to Riverdale one last time.
The Riverdale of the present is no longer a town lost in time, but a town lost to time. When Alice pulls into the now-abandoned Pop's Chock'lit Shoppe parking lot, Betty quietly passes away, becoming the last of the Riverdale gang to die. The next scene's inventiveness rivals Riverdale's stunning season 6 twist ending: a 17-year-old Betty approaching a neon-lit Pop's. Jason Blossom (Trevor Stines) opens the door, and inside, Pop Tate (Alvin Sanders) and all of Betty's friends greet her. After hugging all of her smiling pals, she sits in a booth with Archie, Jughead, and Veronica, who'd been waiting for her, strawberry milkshake at the ready.
Outside Pop's, the omniscient version of Jughead stands in the dark parking lot and begins an Alfred Hitchcock-like monologue to the audience. "We'll leave 'em here, I think. Where they're forever juniors. Forever seventeen," Jughead says. "It's where they've — where we've — always been. In this diner. In this town. In the Sweet Hereafter." An ode to the timeless quality of the Archie Comics, in which the characters stay forever young, the ending also indicates that the characters' version of the afterlife is hanging in Pop's, laughing with each other. It's a sweet ending — one that recognizes the lasting impression of the Archie gang.
The Typewriter Sound Effect Implies A Final Twist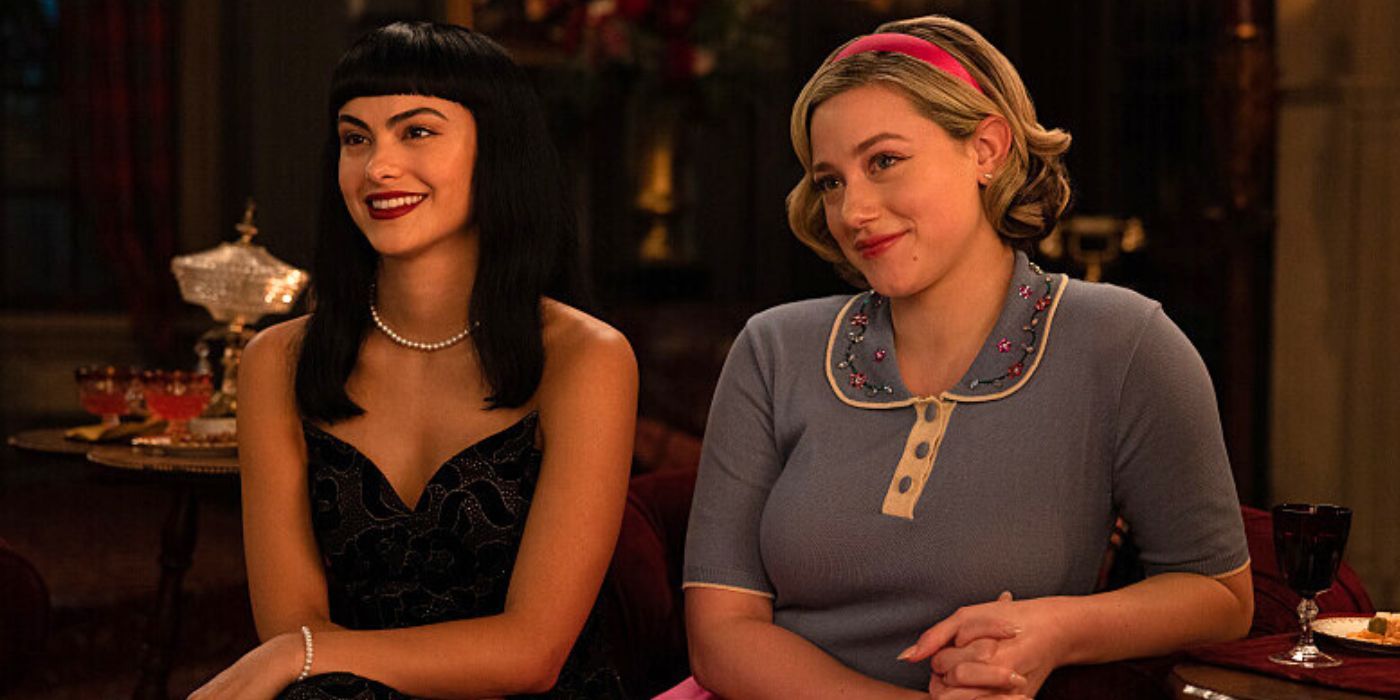 Riverdale is packed with alternate universes and timelines, and its finale is no exception. While the Pop's of the final sequence is Betty's version of the Sweet Hereafter, there may be another twist hidden in the Riverdale finale's closing moments. The Sweet Hereafter is the franchise's name for the afterlife; it has appeared in Riverdale season 6, as well as the spinoff, Chilling Adventures of Sabrina. "The Sweet Hereafter" is also the name of the Riverdale season 1 finale, which ends with the core four grabbing milkshakes at Pop's, while Jughead's voiceover notes, "As dangerous as the world had become, here — in this booth — we were safe."
Since the Riverdale pilot's opening moments, Jughead has narrated the story. In the finale, it's revealed that he started a magazine that's endured for nearly 70 years. "It's mostly kids and teens who read it," Jughead tells Betty, "but I'm not gonna lie, as far as legacy goes, I could've done a heck of a lot worse." While more of a meta nod than anything else, the line supports the Riverdale finale prediction that Jughead has been writing the story this whole time. After Jug's Hitchcock-inspired farewell to the camera, the Riverdale title card appears, accompanied by the clicking of a typewriter and the chime of someone sliding its return.
Throughout season 7, the pre-credits Riverdale title card is backed by the jingle of the door to Pop's opening. The season 6 finale sees a super-powered Tabitha Tate (Erinn Westbrook) allegedly saving the gang from a town-destroying comet by transporting them back to the '50s, where they wake in Pop's. However, it's possible season 7 was set in The Sweet Hereafter. With Betty's final arrival, everyone's there. The title card pops up, but there's no jingle of bells. Of course, the typewriter sounds imply a final meta twist, especially since this version of omniscient Jughead is never fully explained, making the Riverdale series finale one worth remembering.
on bbc news
on hindi news
on the news today
on channel 7 news
ôrf news
campo grande news ônibus
ôpera news
campo grande news greve de ônibus
l1 news horário dos ônibus
l1 news ônibus
lago azul news ônibus
news österreich
news österreich heute
news österreich aktuell
news öffentlicher dienst
news österreich corona
news öl
news österreich orf
news ö3
news österreich heute aktuell
news österreich sport
ö24 news
ölpreis news
öbb news
ösv news
österreich news krone
övp news
özil news
öffentlicher dienst news 2023
österreich promi news