The term "whitewash" has risen in prominence with more and more comic book adaptations, reboots, and reimaginings, most frequently used to describe the reinvention of characters of color as Caucasian. Comic book readers often cite April O'Neil from Teenage Mutant Ninja Turtles as an example of the practice, while others deny the claim. With compelling evidence on both sides, the question remains: was April O'Neil's original ethnicity whitewashed?
April O' Neil first appeared in Teenage Mutant Ninja Turtles (Vol.1) #2 in 1984 as the assistant to the evil scientist, Baxter Stockman. Later, she would become a close ally of the Teenage Mutant Ninja Turtles, and Casey Jones' love-interest. While the comic books' black and white interior makes April's ethnicity hard to discern, the cover of Teenage Mutant Ninja Turtles #11 depicts (or was presumed by some at the time to depict) O'Neil as a light-skinned woman of color, with curly black hair.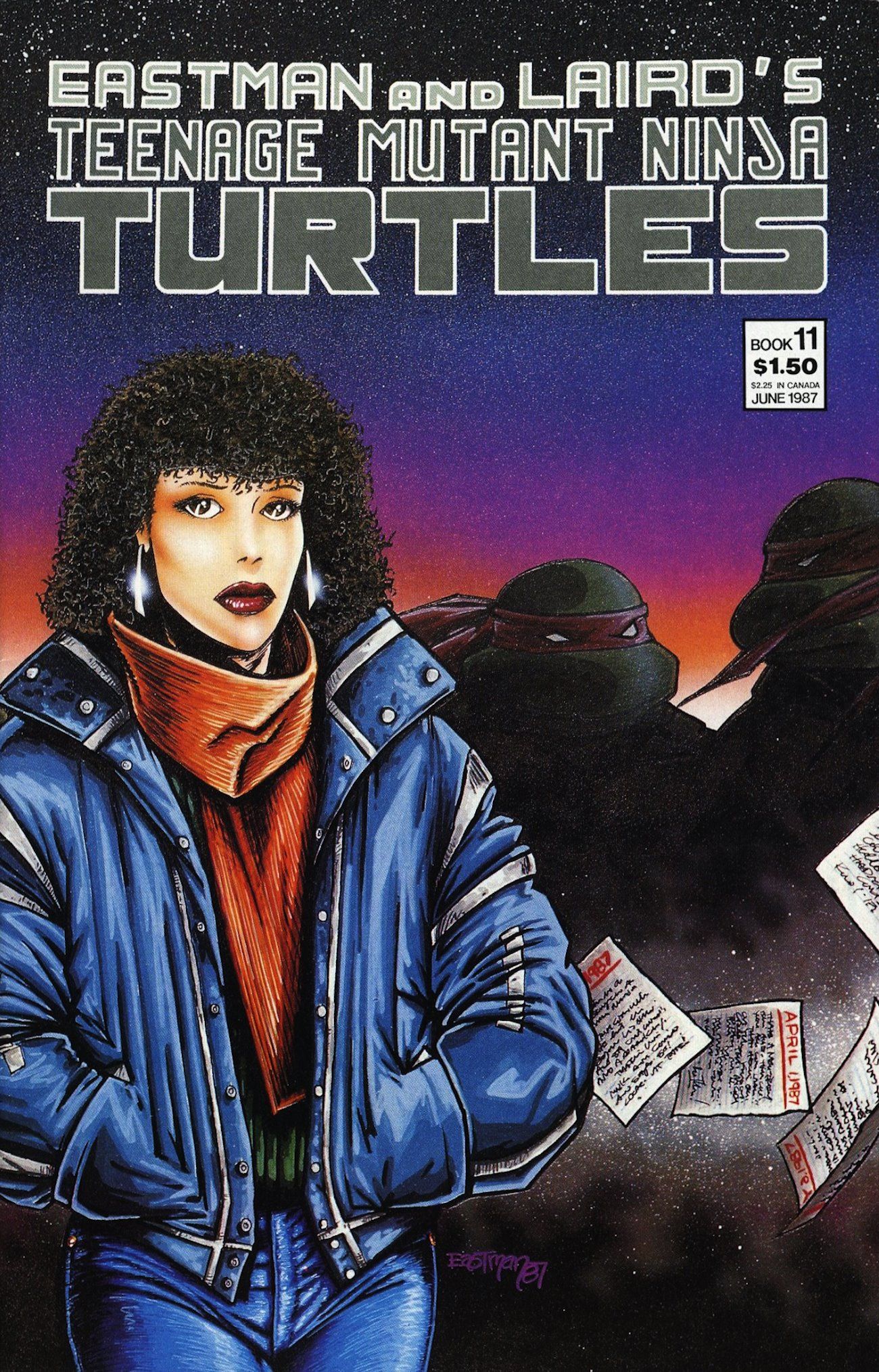 This impression only gained evidence among those who suspected an ethnicity change when Co-creator Kevin Eastman confirmed O'Neil's appearance was based on his then-girlfriend April Fisher, herself a woman of mixed-race. But this 'original' April wouldn't last for long.
Related: Theory: How Michelangelo Can Save The TMNT's Dark Future
When Did April O'Neil Change From Black To White?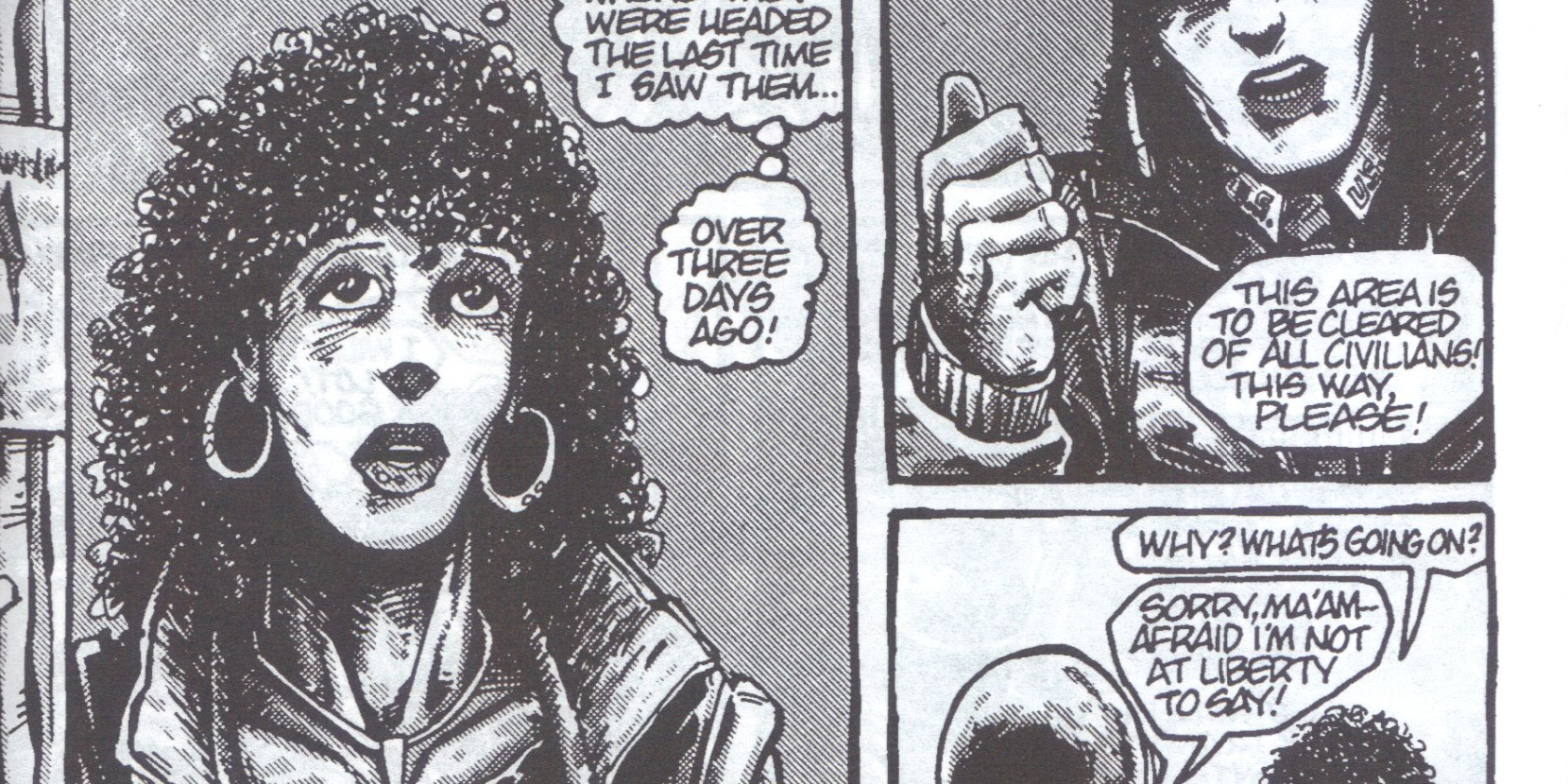 Claims of whitewashing first surfaced in 1986 when Teenage Mutant Ninja Turtles #1-11 were reprinted in color, and April appeared as a distinctly different, Caucasian woman, with red hair. Not long after, co-creators Kevin Eastman and Peter Laird made deals with Playmates Toys and Murakami-Wolf-Swenson Productions. Playmates would create a line of action figures based on the property, and Murakami-Wolf-Swenson would produce a cartoon promoting them.
When the hit animated television show debuted in 1987, April again appeared pale-skinned and red haired. Speculation mounted that Eastman and Laird had been pressured to whitewash April in the colorized comic book reprints to tie-in with her upcoming cartoon portrayal. When Judith Hoag was cast as O'Neil in the 1990 film adaptation, the character's appearance was cemented. The April of color gave way to an Irish April, and would not return for thirty-two years.
Even TMNT's Creators Disagree on April's Original Ethnicity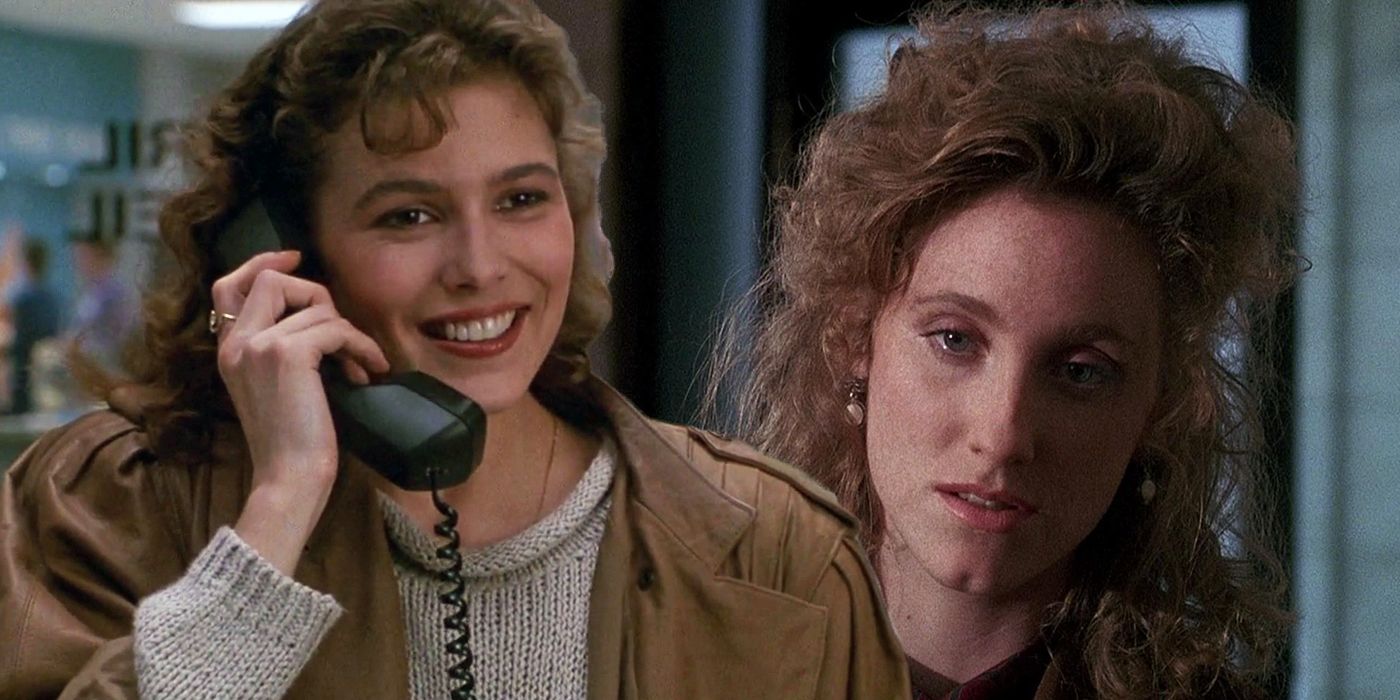 However, devoted fans of the Ninja Turtles have argued that April O'Neil's ethnic identity is less a case of whitewashing, and more a result of miscommunication. In 2002's TMNT: Artobiography (via CBR) Kevin Eastman explained that April was originally created "as an Asian character in Pete's notes, but named after an African American woman I once knew." Changing that account significantly, Laird addressed the subject by saying:
"It depends on which co-creator of the TMNT you ask. If you ask me, I always saw April O'Neil as white. If you ask Kevin, I suspect he would say – as he has in a number of interviews – that she was of mixed race, much like his former girlfriend (then wife, then ex-wife) April."
This disagreement would explain the inconsistency of April's appearance, and provide a less nefarious explanation for her subsequent race-change.
Representation is important. Whether April's transition to Caucasian was a corporate decision or merely a case of creative conflict, women of color remain dramatically underrepresented in popular media. While minorities made up slightly more than 40% of the US population in 2019, they represented only 32.7% of actors appearing in Hollywood films. That said, improvements are slowly being made. April O'Neil's appearance was changed to better reflect her original design in 2018's Rise of the Teenage Mutant Ninja Turtles animated series. Hopefully, comic books and cartoons will continue to diversify future characters and creators.
Source: CBR
on bbc news
on hindi news
on the news today
on channel 7 news
ôrf news
campo grande news ônibus
ôpera news
campo grande news greve de ônibus
l1 news horário dos ônibus
l1 news ônibus
lago azul news ônibus
news österreich
news österreich heute
news österreich aktuell
news öffentlicher dienst
news österreich corona
news öl
news österreich orf
news ö3
news österreich heute aktuell
news österreich sport
ö24 news
ölpreis news
öbb news
ösv news
österreich news krone
övp news
özil news
öffentlicher dienst news 2023
österreich promi news