The Big Picture
Martin Scorsese has criticized Hollywood's obsession with franchises, as he reveals that Warner Bros. wanted a potential franchise from his film The Departed.
Scorsese expressed disappointment in the studio executives' lack of interest in The Departed during a test screening, after which they asked the director to change the ending, highlighting the focus on the franchise culture.
After the incident, Scorsese has sought independent funding for his movies, making only one more studio film — Shutter Island — after The Departed.
Martin Scorsese, the nine-time Academy Award-nominated director, is unimpressed with Hollywood's current tendency to rely on franchises. In a recent interview with GQ, Scorsese revealed that Warner Bros. asked him if one of the two leads in The Departed, played by Leonardo DiCaprio and Matt Damon, could survive the events of the movie. "What they wanted was a franchise. It wasn't about a moral issue of a person living or dying," Scorsese said. "They wanted the franchise. Which means: I can't work here anymore." He added. Interestingly, Scorsese won his first and only Oscar for The Departed.
The movie in question features DiCaprio as an undercover police officer and Damon working as a mole for the Irish mob. The Departed, which became a critically acclaimed hit, concludes after a series of violent events where both organizations discovered they had a mole operating from within — resulting in the deaths of both Damon and DiCaprio's characters.
Scorsese then recalled a test screening for The Departed where the audience and filmmakers walked out ecstatic. "And then the studio guys walked out, and they were very sad because they just didn't want that movie," he went on, sharing his disappointment over Hollywood's obsession with the franchise culture. Interestingly, even at the time of The Departed (in 2006), this wasn't new to him. However, in recent years, Roy Lee, executive producer of The Departed has teased a TV series set in that universe but in a new city, saying "We were having discussions about making infernal affairs a television series. A different city, so it's not anything like The Departed, but essentially The Departed as a TV series."
Scorsese Did Not Fit Into Hollywood's Traditional Studio System From the Start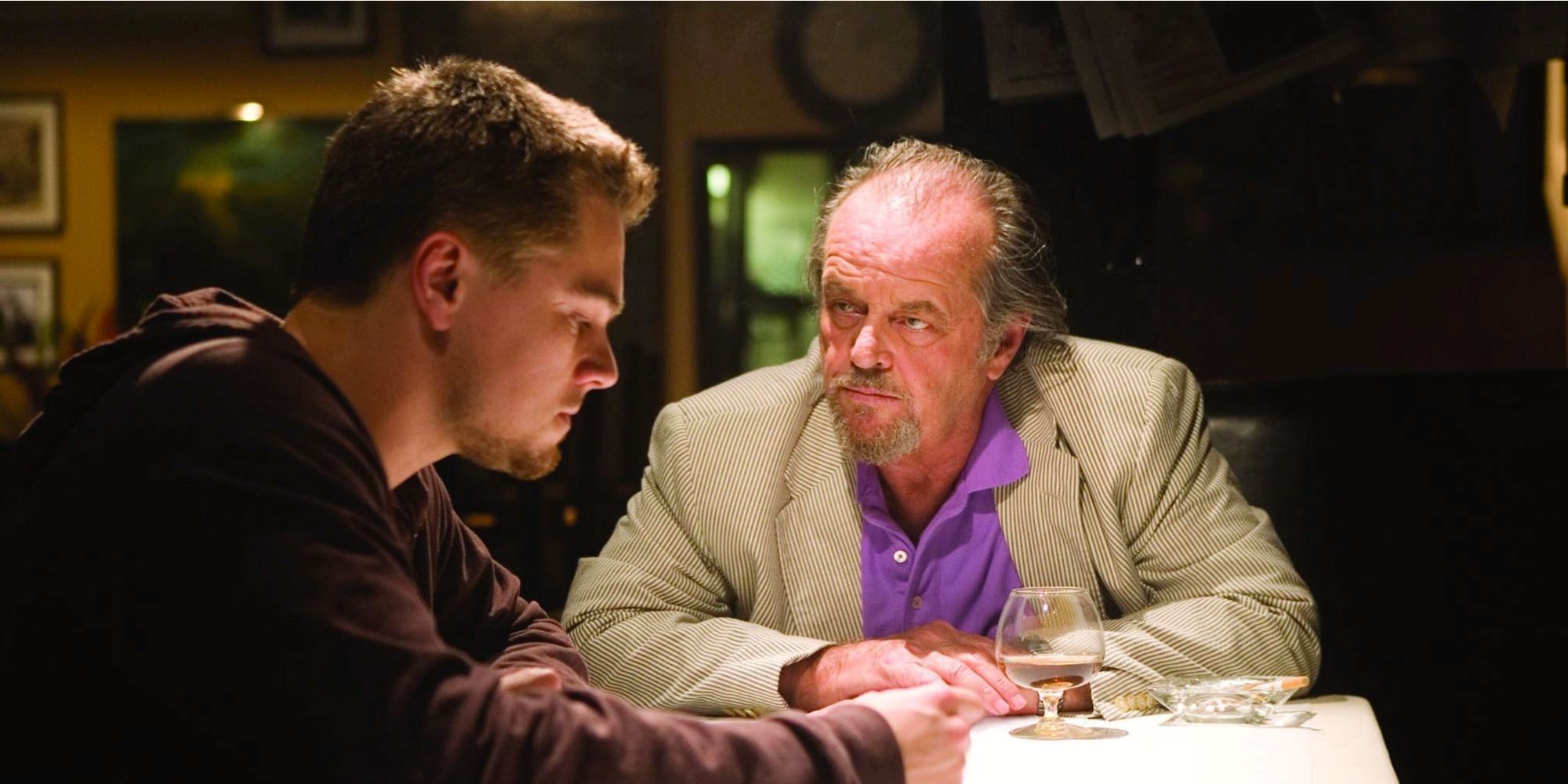 Despite his successful career as a director, the Oscar-winning director had to spend his much of younger years in search of funding for his movies. Even after being able to secure funding, Casino which starred Robert De Niro, for instance, didn't deliver the investor's expectations for profit. Scorsese explained "they said, 'We made $60 million' – this is a paraphrase quote – 'We made $60 million on that film or something like that in profit. We're interested in making $360 [million].'" He also described similar incident with The Aviator, which also starred DiCaprio, where he had to pitch in $500,000 from his own pocket to finish the film after the studios involved —Warner Bros and Miramax — allegedly did "extremely mean" things including cutting off the funding.
After being alienated by the incident with the studio executives at The Departed screening, the director, went on to make just one more film at a studio's (Paramount) expense — Shutter Island, which starred DiCaprio and Tom Hanks. Describing it as his "last studio film," Scorsese revealed that he has since then sought independent funding for his pictures, except for handling the theatrical releases which is still done by Paramount.
The veteran director is now getting ready for the release of his Killers of the Flower Moon, starring De Niro, DiCaprio, and Lily Gladstone, which is set to arrive in theaters on October 20.
on bbc news
on hindi news
on the news today
on channel 7 news
ôrf news
campo grande news ônibus
ôpera news
campo grande news greve de ônibus
l1 news horário dos ônibus
l1 news ônibus
lago azul news ônibus
news österreich
news österreich heute
news österreich aktuell
news öffentlicher dienst
news österreich corona
news öl
news österreich orf
news ö3
news österreich heute aktuell
news österreich sport
ö24 news
ölpreis news
öbb news
ösv news
österreich news krone
övp news
özil news
öffentlicher dienst news 2023
österreich promi news