Summary
Neelix and Tuvok's contrasting personalities and hilarious banter make them one of Star Trek: Voyager's funniest duos.
Episodes focusing on their dynamic are both hilarious and thought-provoking, showcasing their range as characters.
While they may not receive as much attention as other duos, Neelix and Tuvok's comedic abilities and fantastic dynamic deserve more recognition in the Star Trek franchise.
Star Trek: Voyager's Neelix (Ethan Phillips) and Tuvok (Tim Russ) are arguably the franchise's funniest "odd couple." Voyager introduced many iconic characters to the Star Trek franchise in its seven-year run during the mid-1990s to early-2000s. The entire main cast came together very well as a group, creating a wonderfully cohesive found family by the end of the show's run. Along with the group dynamic, however, Voyager had a number of great character duos that it explored, including Neelix and Tuvok.
As the first Vulcan character to be part of a main cast since Spock (Leonard Nimoy) in Star Trek: The Original Series, Lt. Tuvok was a welcome addition to the USS Voyager's crew. His dry wit and personality were a good counterbalance to many of the more hot-headed characters, and his friendship with Captain Kathryn Janeway (Kate Mulgrew) was the basis for another one of the show's iconic duos. In contrast, the Talaxian Neelix often served as Voyager's comedic relief in his role as the ship's cook and morale officer. Both characters were wonderful on their own, but when paired together, their contrasting personalities and hilarious banter were elevated to another level.
Neelix & Tuvok Are One Of Star Trek's Funniest Duos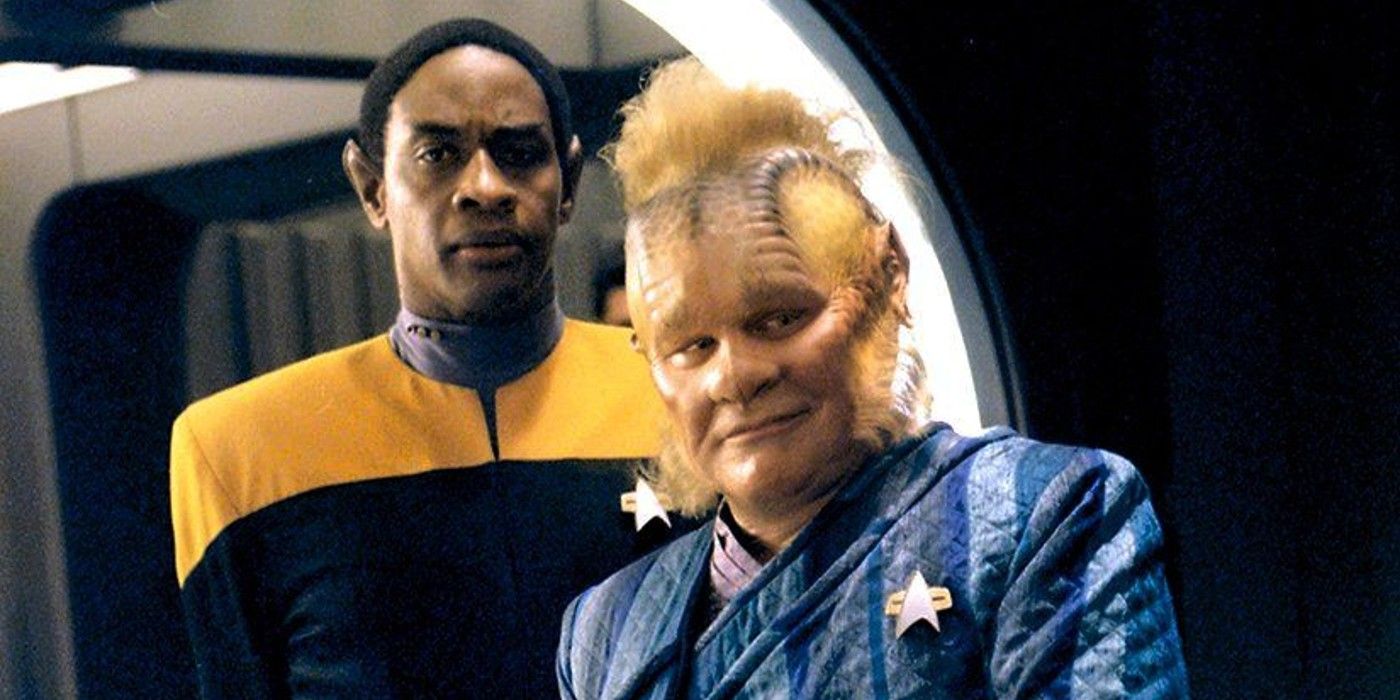 Although they rarely get the same credit as other famous Star Trek duos, Neelix and Tuvok deserve a lot more recognition for their comedic contributions to Star Trek: Voyager. Even as early as Voyager's pilot episode, "Caretaker," Neelix and Tuvok were given the opportunity to demonstrate their compatibility on screen. The two have some hilarious scenes together in the pilot, such as when Neelix first comes onboard the ship, which show off their completely opposite personalities and set up how most of their future interactions will play out.
Related: 10 Star Trek: Voyager Positives You Only Notice On Rewatch
Throughout the rest of Star Trek: Voyager, episodes that focus on Neelix, Tuvok, and their dynamic are some of the show's most hilarious and surprisingly thought-provoking. Perhaps the most famous Neelix and Tuvok-centric episode is Voyager season 2, episode 24, "Tuvix," where the two are accidentally merged into one being by a transporter accident, but other episodes like season 6, episode 6, "Riddles" do more to show off the pair's unique dynamic. Although the clashes between Neelix's exuberant personality and Tuvok's subdued nature provide most of the comedy, the surprisingly tender moments in episodes like "Riddles" demonstrate the range of storylines the two were capable of pulling off.
Why Other Star Trek Duos Get More Attention Than Tuvok & Neelix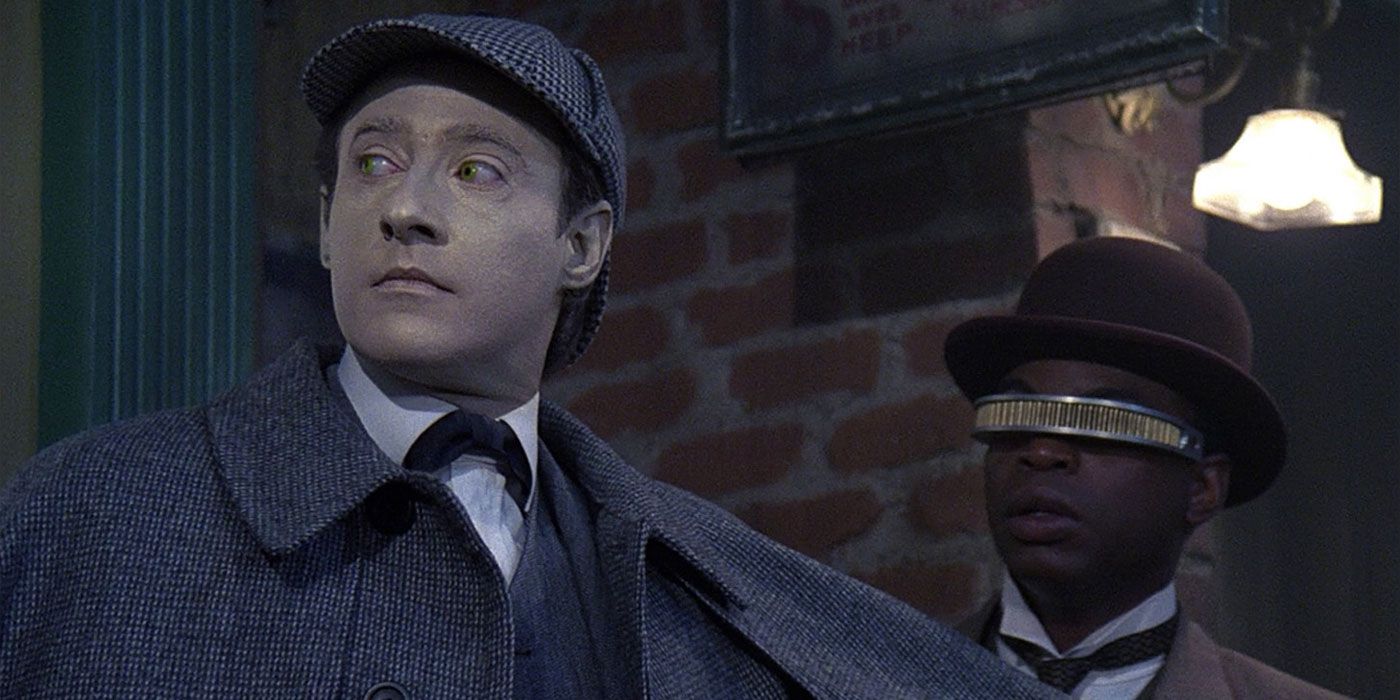 Although Neelix and Tuvok could be a truly iconic Star Trek duo, they don't generally get as much attention as some other famous pairings. The main reason for this is that Star Trek: Voyager simply isn't as popular as some of its preceding shows. Duos similar to Neelix and Tuvok, like Geordi La Forge (LeVar Burton) and Data (Brent Spiner) from Star Trek: The Next Generation, or Odo (Rene Auberjonois) and Quark (Armin Shimerman) from Star Trek: Deep Space Nine are generally more well-known among audiences because their series' have been slightly larger viewing bases.
However, Neelix and Tuvok possess qualities that should make them just as popular. The much-loved animosity between Odo and Quark is present with them too, and some of the more heartwarming aspects of Data and Geordi's friendship can be seen between the pair in certain Star Trek: Voyager episodes. Given their comedic abilities and the fantastic dynamic, Neelix and Tuvok deserve more recognition in the Star Trek franchise than they often get.
on bbc news
on hindi news
on the news today
on channel 7 news
ôrf news
campo grande news ônibus
ôpera news
campo grande news greve de ônibus
l1 news horário dos ônibus
l1 news ônibus
lago azul news ônibus
news österreich
news österreich heute
news österreich aktuell
news öffentlicher dienst
news österreich corona
news öl
news österreich orf
news ö3
news österreich heute aktuell
news österreich sport
ö24 news
ölpreis news
öbb news
ösv news
österreich news krone
övp news
özil news
öffentlicher dienst news 2023
österreich promi news