Summary
Star Trek: Voyager broke from the tradition of referring to starships with "the," setting a new standard for the way people speak about famous starships.
Voyager is unique as it shares its name with the show, similarly as Star Trek: Enterprise, which also drops "the" when referencing their ships.
Modern Star Trek shows, such as Star Trek: Discovery, adhere to Voyager's naming tradition by rarely using "the" before the ship's name, while other ships outside show titles still use "the."
On Star Trek: Voyager, it's rare to hear the USS Voyager referred to as "the Voyager," which breaks from the way the starships in earlier series have been referenced, both within the show itself and in the real world. As precedent, Star Trek: The Original Series established a way of speaking about the USS Enterprise NCC-1701 that always uses "the." Star Trek: The Next Generation continues this tradition with its own iteration of the Enterprise-D, always referring to "the Enterprise" as such, and the primary starship featured on Star Trek: Deep Space Nine is "the Defiant."
The Intrepid Class USS Voyager, however, is always just Voyager, unadorned. Follow-up series Star Trek: Enterprise likewise continues the tradition of dropping "the" for references to its experimental NX-01 Enterprise. Star Trek: Discovery, the first Star Trek series to air after the conclusion of Enterprise, also refers to its starship as simply Discovery, without "the" preceding its name. It stands to reason, then, that Star Trek: Voyager paved the way for a new standard of language surrounding the way people speak about Star Trek's famous starships.
Why Voyager Isn't Called "The Voyager" In Star Trek
Voyager is unique among Starfleet vessels in that it's the first starship to share a name with the show it's on. Star Trek: Deep Space Nine set a precedent for titling the next few Star Trek series that followed it after their primary locations, and Star Trek: Voyager is so named for its setting aboard the USS Voyager, just as Star Trek: Enterprise takes place on the NX-01 Enterprise. Enterprise, like Voyager, drops "the" when their eponymous ships are referenced in conversation, which helpfully distinguishes Enterprise NX-01 from the Enterprise in Star Trek: The Original Series or Star Trek: The Next Generation.
Referencing Star Trek: Voyager as a show never uses "the," so pairing the article with Voyager as a starship, as they did in early episodes, sounds strange, even incorrect. In Star Trek: Voyager season 1, episode 3, "Parallax," the crew discovers a ship they're trying to help is actually their own starship, and Lieutenant Tom Paris (Robert Duncan McNeill) exclaims, "It's the Voyager!" when it appears on-screen. McNeill himself even points how weird it sounds on the corresponding episode of the Delta Flyers podcast, where he and co-host Garrett Wang (Ensign Harry Kim) make "the Voyager" a running joke.
Modern Star Trek Has Embraced Voyager's Naming Tradition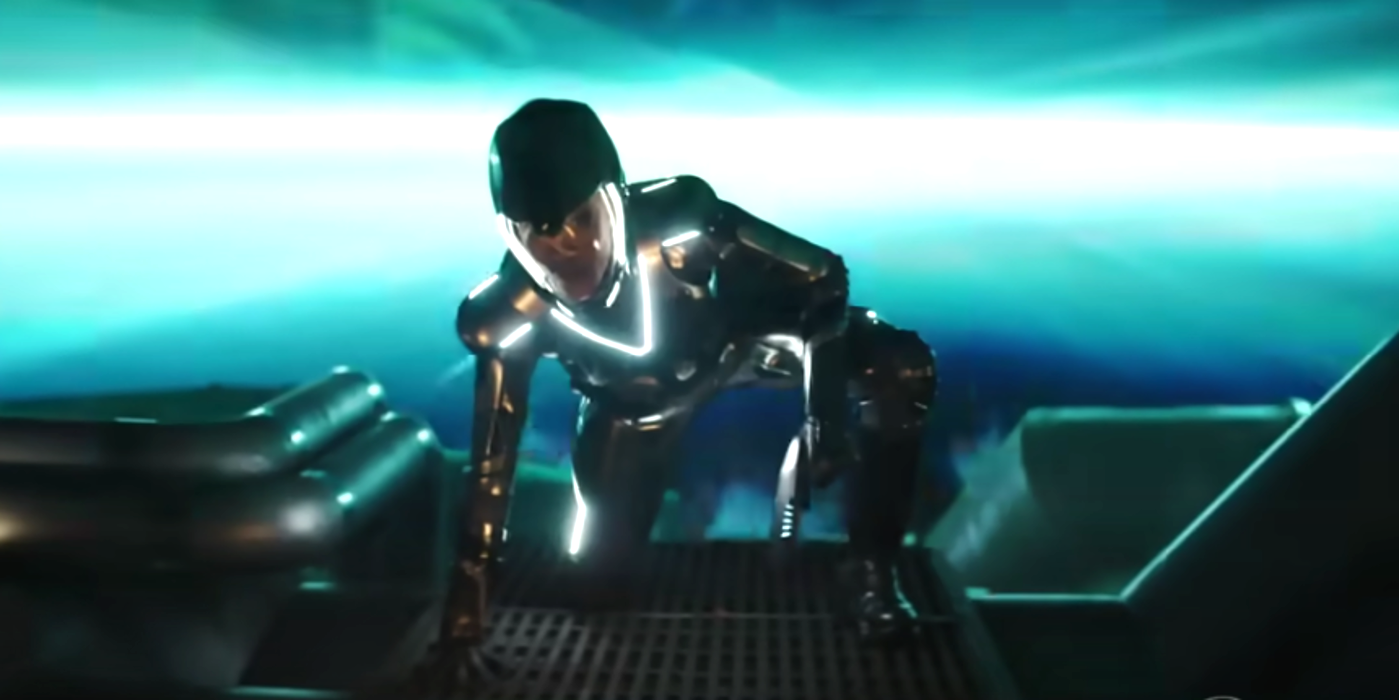 The very first show in Star Trek's modern era upholds the tradition begun by Star Trek: Voyager. With its primary setting being the USS Discovery, Star Trek: Discovery is fittingly titled. Like Voyager and Enterprise before it, Discovery is rarely, if ever, referenced with "the" before its name. When Commander Michael Burnham (Sonequa Martin-Green) is separated from her ship at the beginning of Discovery season 3, she's hoping to reunite with Discovery, no definite article required.
Modern Star Trek ships that aren't in the title of a show, however, still use "the" with ship names. In Star Trek: Prodigy, Dal R'El (Brett Gray) and the Diviner (John Noble) vie for control of "the Protostar." In the Star Trek: Lower Decks season 1 finale, "No Small Parts," Ensign Brad Boimler (Jack Quaid) is excited to see "the Titan" when Captain William Riker (Jonathan Frakes) and his crew come to the aid of the USS Cerritos. Even La Sirena, Captain Cristóbal Rios's (Santiago Cabrera) ship in Star Trek: Picard, uses a definite article, albeit in Spanish. Time will tell what names future Star Trek ships will have, but if they share them with their show like Star Trek: Voyager, chances are they, too, won't use "the."
on bbc news
on hindi news
on the news today
on channel 7 news
ôrf news
campo grande news ônibus
ôpera news
campo grande news greve de ônibus
l1 news horário dos ônibus
l1 news ônibus
lago azul news ônibus
news österreich
news österreich heute
news österreich aktuell
news öffentlicher dienst
news österreich corona
news öl
news österreich orf
news ö3
news österreich heute aktuell
news österreich sport
ö24 news
ölpreis news
öbb news
ösv news
österreich news krone
övp news
özil news
öffentlicher dienst news 2023
österreich promi news