If there are two phases of life that filmmakers are fascinated with more than any other, it's high school and college. It seems like that odd, ever-shifting space of time, when you learn to drive, drink, and do your own taxes all by yourself, is a boon for most filmmakers. Just look at Emma Seligman and her sapphic hit Bottoms, about two high school teens who stumble their way into disaster because they're in love with a couple of cheerleaders. But what happens when that kind of chaos occurs at college, where kids are given more freedom and no one (okay, almost no one) notices if you gently hit a football player with your car? The most likely answer by a solid mile is Martha Coolidge's Real Genius
Real Genius is a 1985 comedy about what happens when a bunch of STEM students are faced with the possibility of graduating and having their work stolen by the U.S. military. And while I'm aware that that is probably one of the more insane plot summaries I've written in my time as a journalist, it's exactly that zaniness that I think makes the teen comedy stand out among the pack, with its no-holds-barred approach to the concept of learning to grow up.
What Is 'Real Genius' About?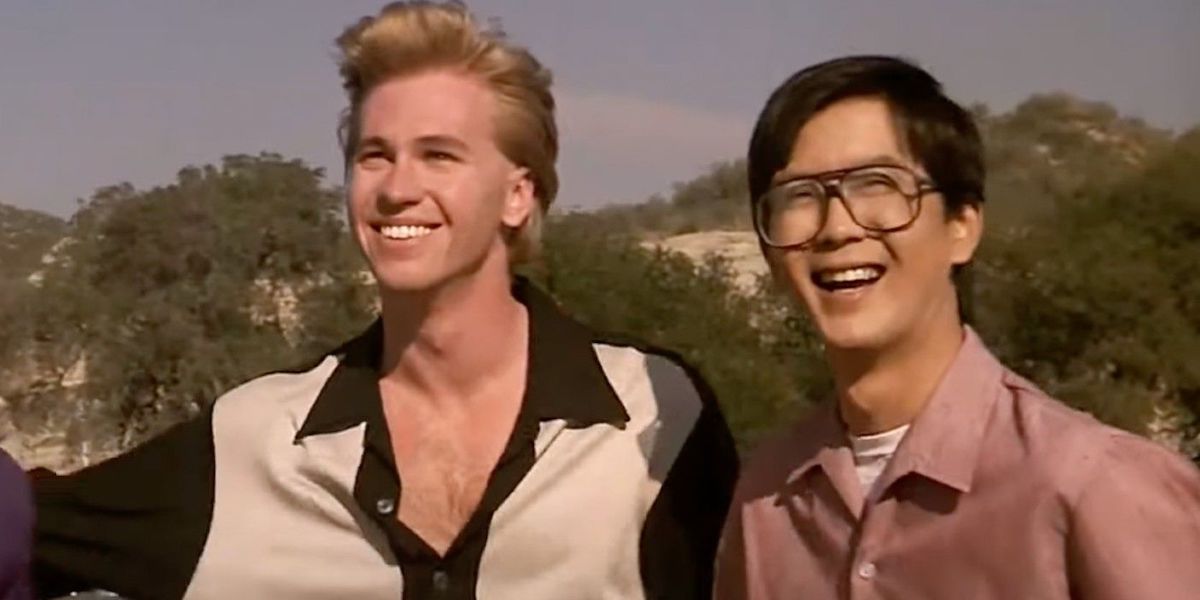 In Real Genius, Val Kilmer plays Chris Knight, a senior at the fictional Pacific Tech University, where he's considered one of the smartest people in the world. But while that may be true, Gabriel Jarret's Mitch Taylor, a fifteen-year-old fellow genius, quickly realizes that "smart" doesn't always mean "serious". Instead, despite making it into college years early, he finds himself not performing life-changing experiments, but memory-making pranks, including ice skating in his dorm and terrorizing teacher's pets by putting radio transmitters in their teeth. All bets are off the moment Mitch and Chris meet, and they're off to the races practically the moment classes for the winter semester begin, in a staunch race to teach Mitch to take it easy while somehow keeping their advisor (William Atherton) from creating a space laser with the research they've been doing all year.
What sets Real Genius apart from other college films, of the era and otherwise, is its transcendence of the teen sex comedy, a subgenre popular in films at the time of its release. While I love the chaos of Revenge of the Nerds and Animal House, so much of their plot is reserved for overt crudeness, meant to shock contemporary audiences with their rudeness and lack of decorum. Even director Coolidge's film Valley Girl played into those tropes a bit — though she managed to deal with studio demands quite strategically — and after a first viewing, the sex comedy becomes nothing more than exhausting in terms of rewatch value. Dirty jokes, at least for me, hold maybe half as much weight as a clever plot device, which Real Genius employs strategically by diverting its plot into bonkers territory faster than you can say "I drank what?"
Mitch's innocence and book smarts, character traits normally exploited for adventures into sexual idiocy — see: the entire plot of Weird Science — are used instead as springboards for his friendship with Knight. His new friend's lack of respect for the laws of physics and their advisor propel him into the world of adulthood faster than any traditional teen coming-of-age scenario could, forgoing prom and graduation and the love story scenarios of star Jarret's contemporaries like Anthony Michael Hall. Even the one female character Mitch shows interest in — Michelle Meyrink's manic, sleep-deprived Jordan — is as "one of the boys" as she can possibly get, far more interested in her experiment and making Mitch sweaters than she is in romantic pursuits. While at one point Chris does make a valiant attempt to get his new young friend laid, it almost feels like a cursory glance more than an essential part of the plot, barely glancing off Mitch's journey of self-confidence before steering directly back to Chris and his life lessons about taking it easy.
'Real Genius' Is a Strong Coming-of-Age College Movie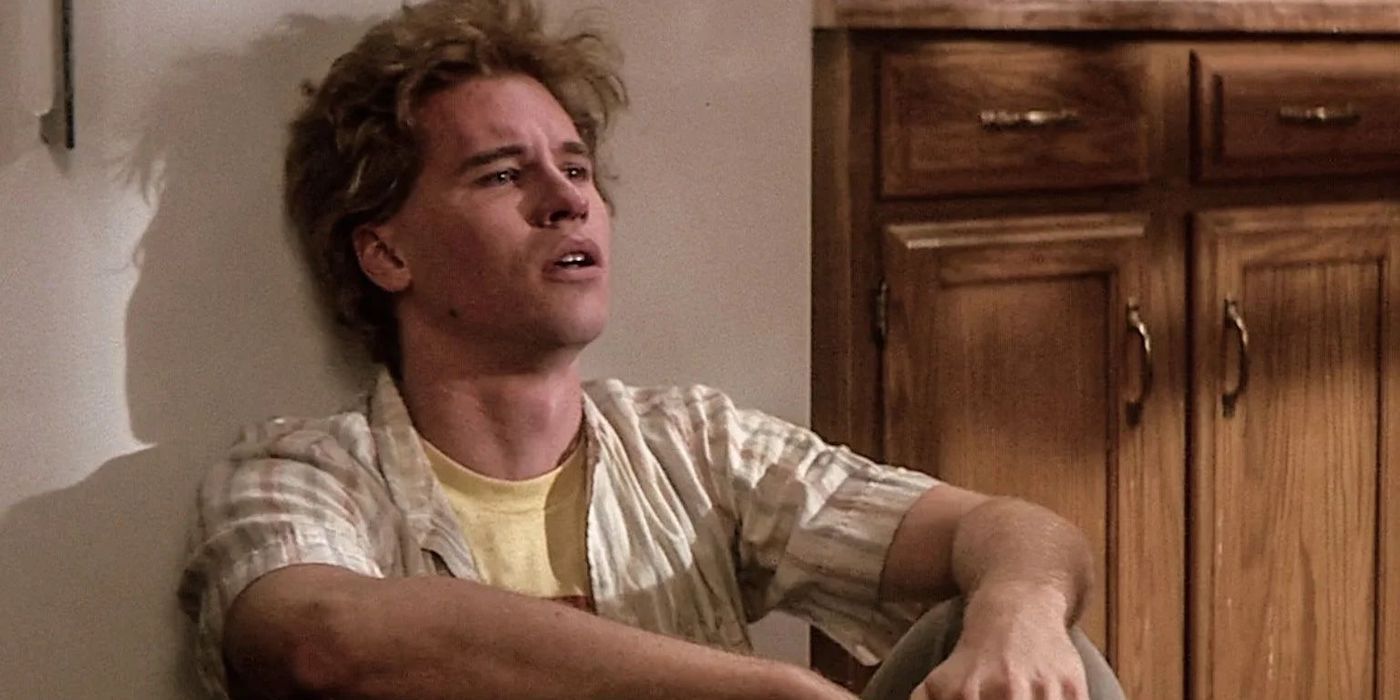 As a result, Real Genius turns out to be a lot more like a coming-of-age film than most other college movies. An off-the-wall plot about a professor using his students' research to build a military-grade laser is just outrageous enough to fuel the core point of the film: that not everything is that serious, and coming into your own doesn't have to mean having everything figured out. Maybe it can just mean doing the best you can at the moment, even if that means imploding someone's house and dancing to Tears for Fears in the popcorn-filled aftermath.
Of course, much of this outcome can be credited to lead star Val Kilmer, whose incredible streak of career-starting films remains one of the best in cinema history. In the middle of a run that also included Top Secret!, Top Gun, and Willow (in that order), Real Genius was Kilmer's chance to go full drama king, embodying the kind of insanity that comes with being left to fend for yourself in college, specifically when you happen to be a hyper-genius. While there may be college characters better remembered in pop culture history than Chris Knight, nothing describes the college experience (and really, the twenty-something experience in general) quite like Kilmer dressed in mismatched winter gear, spinning a pirouette and shouting, "I'm depressed!"
In 'Real Genius,' Val Kilmer Finally Gets Manic Right
Val Kilmer plays Knight as manic in a way he never really got to after his post-Top Gun rise to superstardom. There are notes of it in Madmartigan, and his iconic Doc Holliday is perfectly unhinged, but Knight's a character built almost entirely out of one-liners — see also: "It's a laser beam, bozo!" — which is exactly what it's like to talk to any college-age guy as ready to graduate as Knight is. He spends the entire film with a devil-may-care attitude, built to clash against Mitch's much more grounded outlook, and as a result becomes a portrait of many of the people audiences recognize from their own young adulthood, even if said people weren't the kind to throw tanning invitationals in the school auditorium.
Kilmer is a star whose work goes underappreciated in my generation (unless he happened to be your Batman, like me), but Real Genius flies under the radar even then, largely forgotten unless you grew up watching Mythbusters, which successfully debunked Knight's plan to implode Professor Hathaway's house with popcorn. It, ironically, arrived the same year as three other teen sci-fi comedies — Weird Science, Back to the Future, and the box office bomb My Science Project — and has been reserved mostly for being quoted by the parents of my generation, specifically my dad and I asking, "Do you want to see a demonstration of gravity?" before slamming things to the ground like children.
But the first time I watched this film, I was so struck by it as a recent college grad that my Letterboxd review simply reads, "That's just what college is like." I love this film so much that I dressed as Chris Knight for Halloween last year, wearing bunny slippers to a bar with my best friend who dressed as Iceman. And it seems to strike a chord with everyone I meet, who recall Kilmer's performance with delight as they pull out their favorite quotes or reminisce on their own college experiences.
RELATED: Here's How 'Top Gun: Maverick' Brought Back Iceman's Voice For That Emotional Scene
'Real Genius' Puts Director Martha Coolidge Toe-to-Toe With John Hughes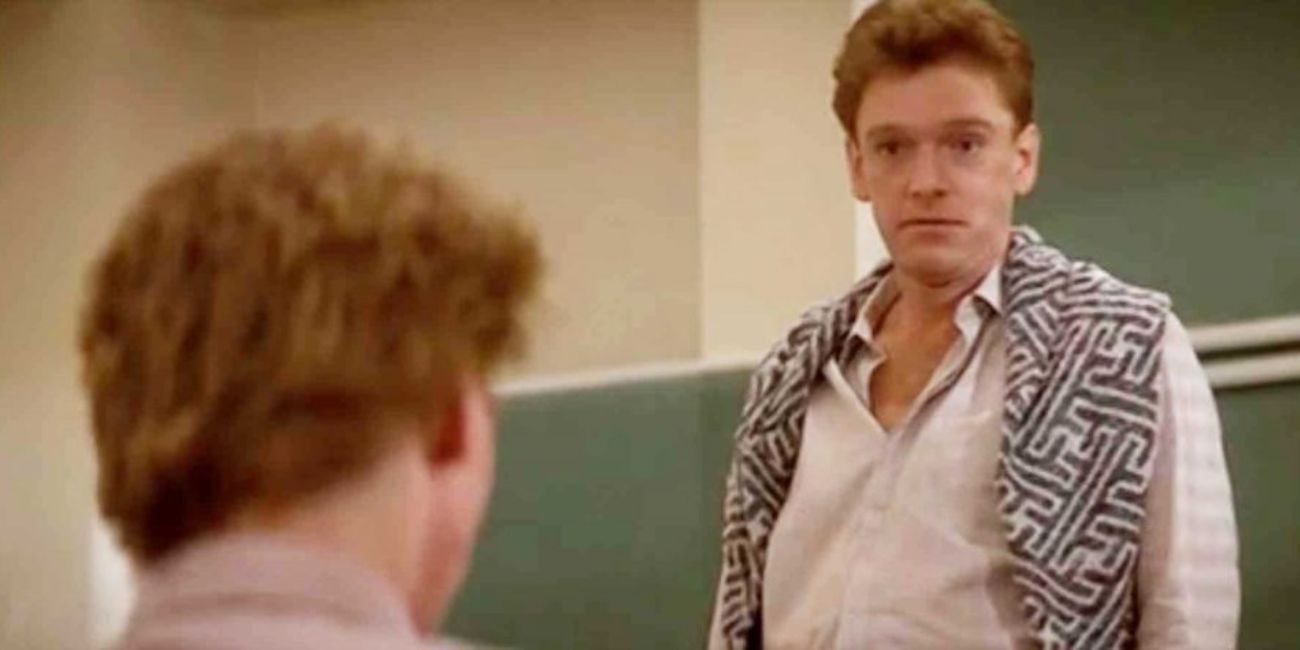 But we can't forget director Martha Coolidge, whose work as a teen comedy director puts her toe to toe with John Hughes in my opinion. Coming off the success of 1983's Valley Girl, Coolidge brought a specific flavor to Real Genius, a bit of a female gaze that softened the "boys will be boys" kind of antics that college films are known for. This is, of course, assisted by her bringing back a few actors from Valley Girl — including Meyrink as Jordan and Deborah Foreman as Susan Decker — but also by the months she spent researching the science in the film, talking to real CalTech students and investigating whether or not Knight's scientific pranks could actually be pulled off. To her credit, a large portion of the film (minus the popcorn explosion) is scientifically sound, at least from a Hollywood perspective, and combining that with a tight script and an excellent cast creates a standout in not only her and Kilmer's career but the 1980s as a whole.
It also helps that Coolidge got her start with Not a Pretty Picture, a little-known and recently restored independent film that centers around date rape. Having had a hand in the film's script, Coolidge brings an air to Real Genius that steers away from the near-abusive actions of many sexually inexperienced teens in '80s movies, present in everything from Sixteen Candles to Porky's. It's refreshing to watch an '80s film that I don't have to couch as being "of its time" (something I, unfortunately, have to do more often than not), and even though it's far and away my favorite Kilmer film, I know that Coolidge is, by and large, the one to thank for it.
Under her watchful eye, Real Genius goes from being just another comedy about Mitch's misadventures with women and adulthood to a smart, inventive look at the insanity of letting young adults loose on military technology, with jokes that still hold up almost forty years later. If you spent any time at all in college, Knight's idea of a good time doesn't seem all that far-fetched; lock enough twenty-year-olds in one place together and they're bound to create chaos. I have no doubt my college cohort could have tried to sneak someone's Citroen into their dorm, considering they successfully plastered a professor's entire office in rubber ducks that took him a year to remove.
Maybe there's an argument against Real Genius' saccharine look at young adulthood, one that reasons that the raunchiness of the traditional college film is what defines the genre. It's a fair argument and maybe one whose winner comes down to your personal taste — as I said earlier, coming of age isn't for everyone, and maybe those who have left the antics of college behind aren't necessarily interested in Chris Knight's laissez-faire approach to adulthood.
But really, what other film can you say features Tanya McQuoid's future husband perfectly epitomizing the consequences of professional burnout? Not many, I'm sure of that.
on bbc news
on hindi news
on the news today
on channel 7 news
ôrf news
campo grande news ônibus
ôpera news
campo grande news greve de ônibus
l1 news horário dos ônibus
l1 news ônibus
lago azul news ônibus
news österreich
news österreich heute
news österreich aktuell
news öffentlicher dienst
news österreich corona
news öl
news österreich orf
news ö3
news österreich heute aktuell
news österreich sport
ö24 news
ölpreis news
öbb news
ösv news
österreich news krone
övp news
özil news
öffentlicher dienst news 2023
österreich promi news