Summary
V/H/S/85 is the sixth installment in the found footage horror series, taking audiences into the forgotten 1980s with chilling tales captured on V/H/S tapes.
Featuring multiple filmmakers, including returning director David Bruckner, V/H/S/85 offers a unique anthology format with each segment filmed by a different director.
The film will have its world premiere at Fantastic Fest on September 22 and will be available for general audiences to watch on October 6th exclusively on the streaming site Shudder.
A new trailer for V/H/S/85 has been unleashed. This new installment in the found footage horror series goes back to 1985, a time when people actually used V/H/S tapes. Outside of horror movies like this series and The Ring, of course. V/H/S/85 isn't the first entry in the series to go back into the past, as before this we've had V/H/S/94 and V/H/S/99. No doubt can probably figure out what year those films was set in based on the title. The sixth installment in the V/H/S franchise, V/H/S/85 will take audiences "into the grim underbelly of the forgotten 1980s." Check out the new trailer for V/H/S/85 below courtesy of Shudder:
Here's a full summary of the plot, courtesy of Deadline:
"V/H/S/85 takes viewers on a journey into the grim underbelly of the forgotten 1980s. Unveiled through a made-for-TV documentary, five chilling tales emerge: scientists observe an unusual boy fixated on his TV, kids embark on a lake skiing adventure, a TV crew fights to survive a natural disaster, the early days of VR awaken something terrifying, and a deadly dream is captured on tape. Sinister secrets of the 1980s come to life in a way you've never seen before."
For those unaware, the way the V/H/S films work is that each segment is footage on a V/H/S tape that's played by a character in a framing device. Some anthology films, like Creepshow and Trick 'r Treat, have all the segments made by the same writer and director. The V/H/S series combines the work of multiple filmmakers, like Scare Package and the ABCs of Death. You might recognize some of the talent who have lent their hand to this installment.
RELATED: Best V/H/S Segments Across The FIlm Franchise, Ranked
The Filmmakers Behind V/H/S/85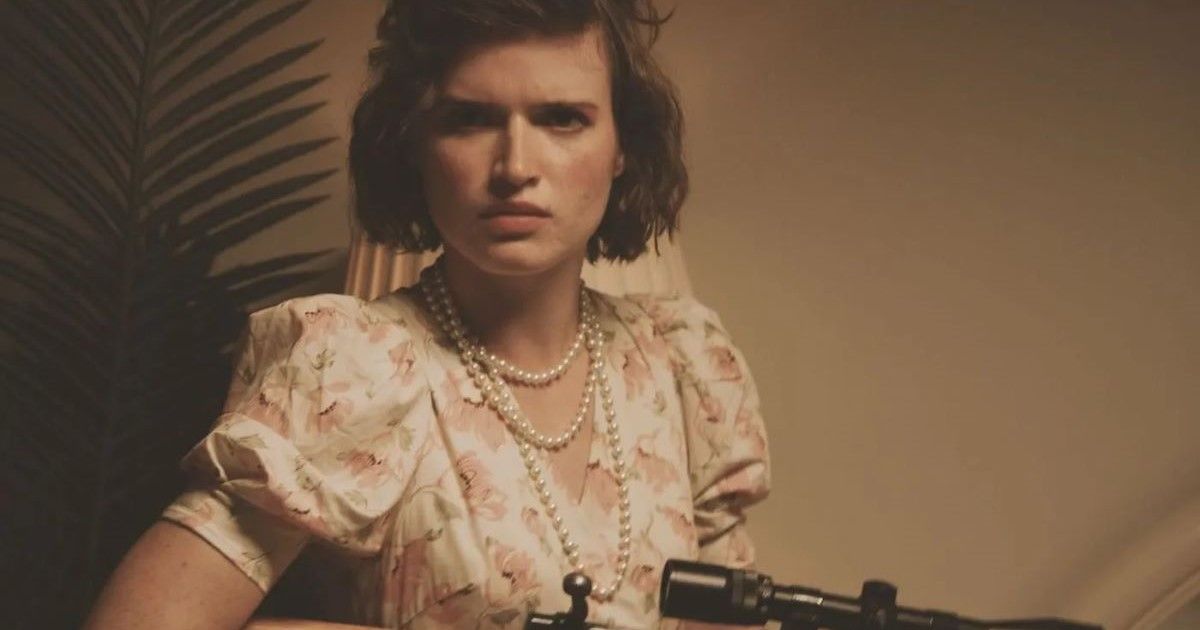 One of the directors for V/H/S/85 is David Bruckner (Hellraiser (2022), The Night House), who'll be returning to the series in a directing capacity since the first film. There's also Scott Derrickson (The Black Phone, Sinister), Gigi Saul Guerrero (Bingo Hell, Culture Shock), Natasha Kermani (Lucky), and Mike P. Nelson (Wrong Turn (2021), The Domestics). In the future, you may also see them follow up their work with a spin-off to V/H/S.
For instance, Bruckner was originally supposed to direct a spin-off to his segment in the original V/H/S, "Amateur Night," but became preoccupied with a since canceled Friday the 13th film. Gregg Bishop ended up directing the spin-off, which was titled SiREN and featured Hannah Fierman reprising her role as Lily. Likewise, Jason Eisener would also exand his "Slumber Party Alien Abduction" short from V/H/S/2 into a feature film. It was titled Kids vs. Aliens, but unlike SiREN, didn't feature any actors carrying over from the V/H/S series.
V/H/S/85 is scheduled to have it's world premiere this week at Fantastic Fest on September 22. Other horror films playing during the same festival include Stopmotion, which is also having its world premiere, and When Evil Lurks. General audiences will be able to watch V/H/S/85 on October 6th, so long as there subscribed to the streaming site Shudder. Until then, you can watch V/H/S/94, V/H/S/99, and Kids Vs. Aliens on the same site as well.
on bbc news
on hindi news
on the news today
on channel 7 news
ôrf news
campo grande news ônibus
ôpera news
campo grande news greve de ônibus
l1 news horário dos ônibus
l1 news ônibus
lago azul news ônibus
news österreich
news österreich heute
news österreich aktuell
news öffentlicher dienst
news österreich corona
news öl
news österreich orf
news ö3
news österreich heute aktuell
news österreich sport
ö24 news
ölpreis news
öbb news
ösv news
österreich news krone
övp news
özil news
öffentlicher dienst news 2023
österreich promi news