Summary
Season 3 of Amazon Prime's Upload continues to explore the harrowing and expensive world of virtual immortality, with an intense and fast-paced premiere that leaves viewers with unanswered questions.
The chemistry between Robbie Amell's Nathan and Andy Allo's Nora is unmatched by the rest of the cast, making their romance the highlight of the show, although it sometimes overshadows other plotlines.
The first two episodes of Season 3 introduce new conflicts and revelations, including a shocking twist in the Freeyond plot, but the second episode lacks focus and needs to establish a new direction for the main plot.
Season 3 of Amazon Prime's Upload premiered on October 20, welcoming viewers back into the harrowing stakes that come with a world where dying is even more expensive than living and (virtual) immortality is attainable. Upload's Season 2 weaved serious themes into a comedic format, crafting a politically charged agenda around the titular Nathan's death that even he didn't know about. Not only was Nathan Brown's death not an accident, but it was orchestrated in order to steal his code for a free version of Lakeview. Season 3 premiered with the responsibility of answering Upload Season 2's unanswered questions, and it gives the audience absolutely no time to prepare for the break-neck pace of the new season's first two episodes.
While not every aspect of Upload's comedy has hit the mark in these first episodes, even faltering lines or awkward scenes are saved by the palpable chemistry between Robbie Amell's Nathan Brown and Andy Allo's Nora Antony. With Nathan alive again, the new couple is navigating the troubles of transitioning from what they call a "long-distance relationship" into this new one. The two have the typical disputes of a couple, but their chemistry is unmatched by the rest of the cast. In fact, only Nathan's bromance with fellow Lakeview resident Luke comes close. Even as Ingrid creates a new and honest relationship with the rebooted version of Nathan in Lakeview, audiences can't help but want to see Nathan and Nora again. Even the writers seem to know that the romance between Nathan and Nora steals the show, which has sometimes worked to its detriment.
Upload Season 3's First Scene Blows Minds — Literally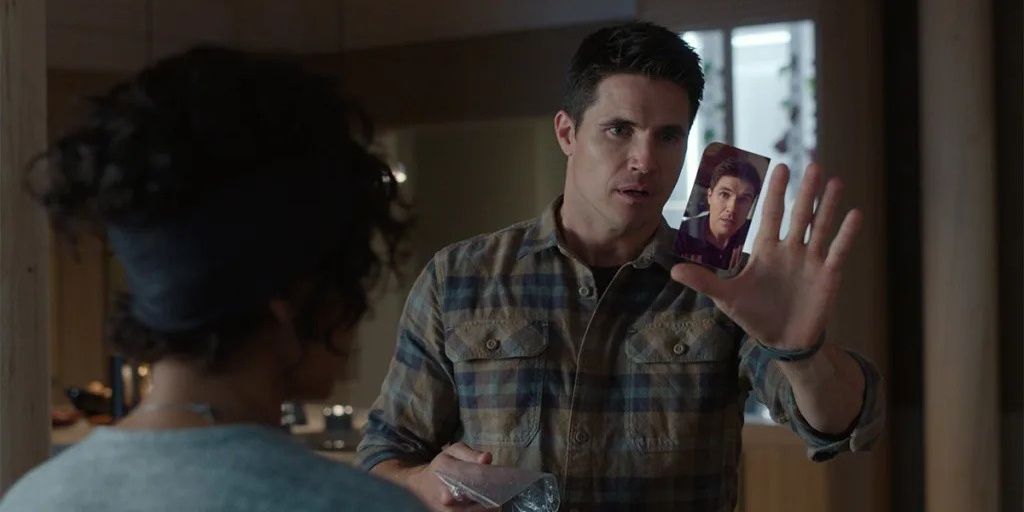 Two Versions of the Digital Afterlife are Explored in Devs and Upload
The Season 3 premiere of Upload knows exactly what question is on fans' minds. When Season 2 left off, Nathan Brown had successfully downloaded into a new body, and it seemed like perhaps he and Nora would have a happy ending. But, like most things in Upload, happiness isn't that easy. The very last scene of the episode shows Nathan having a nosebleed, indicating his fate of an exploding head isn't dodged. Good storytellers often say to start off the story with a bang, and Upload Season 3 took that seriously, blowing up Nathan's head right in front of his girlfriend, Nora, in the very first scene. Many fans might've guessed that the bloody and quick end of Nathan Brown's new life was a dream, but no matter what, it's an attention grabber.
Nathan's retconned death in Season 3's opening season, as well as his download back into the world of the living at the end of Season 2, has left fans wondering whether or not Upload will have the guts to kill him off. Main characters have been killed off before, but a tragic ending to Nathan's story, while thematic, could go against the comedic tone that a majority of the series carries. The threat of death that follows Nathan is different than the idea of death introduced throughout Upload. Since he'd die from an exploded head, similar to the disturbing process of an upload itself, this version of Nathan would no longer exist because he can't be uploaded if his body is already gone. That being said, there's already a rebooted version of Nathan dating Ingrid in Lakeview, so the series keeps its options open when it comes to Nathan Brown's fate at the end of the season.
Ingrid and Nathan's Relationship Feels Too Good to be True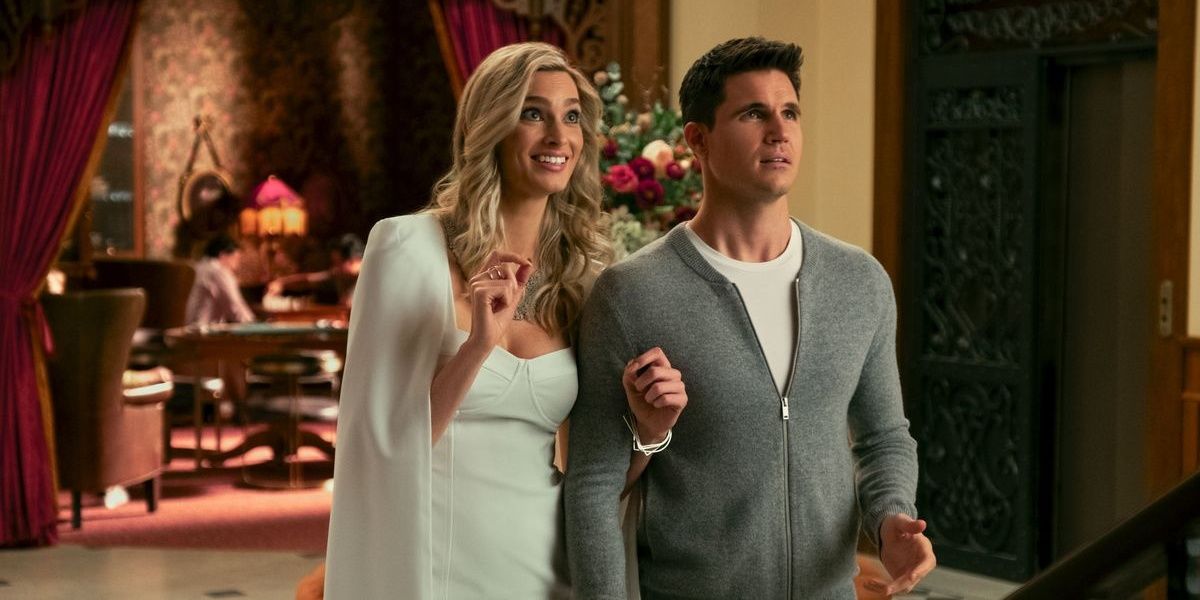 The Weirdest Plot Holes in Upload, Explained
The end of Upload Season 2 sees the enamored Upload Angel, Tinsley, illegally reboot Nathan when he disappears from the virtual afterlife, essentially creating two independent Nathans. Tinsley's dreams of romance come to an end when Ingrid realizes what's been done. To Tinsley's dismay, this version of Nathan doesn't remember breaking up with Ingrid or anything related to his ex-girlfriend's lies. As Allegra Edwards' unlikeable character, Ingrid, revels in the return of her beloved boyfriend, she also begins to feel guilty about the lies that pushed him away to begin with. So, Ingrid decides to come clean about the fact that she's not actually dead. Instead, she tells Nathan all about her farce, even revealing that she's currently in her bathtub, in a VR suit, munching on a power bar as her virtual self dines at a restaurant.
Unlike the first time this conversation goes down, where Nathan is furious with Ingrid and breaks up with her, this version of Nathan seems to find the sentiment of Ingrid's antics touching. Of course, there is the difference that Ingrid actually told him herself this time around instead of him finding out, but it's a pretty anticlimactic moment that ends in the couple as happy as ever. This lack of conflict between the two, especially since Nathan was often pictured as not being truly in love with Ingrid, feels a little suspicious. The later episodes may shed light on this and explore the new dynamic a bit more, but as of right now, the two feel a little too perfect, and the big reveal of Ingrid's truth is basically pushed aside.
The Truth About Freeyond is Exposed in the First Episode, Leaving the Current Plot Without a Direction to Go In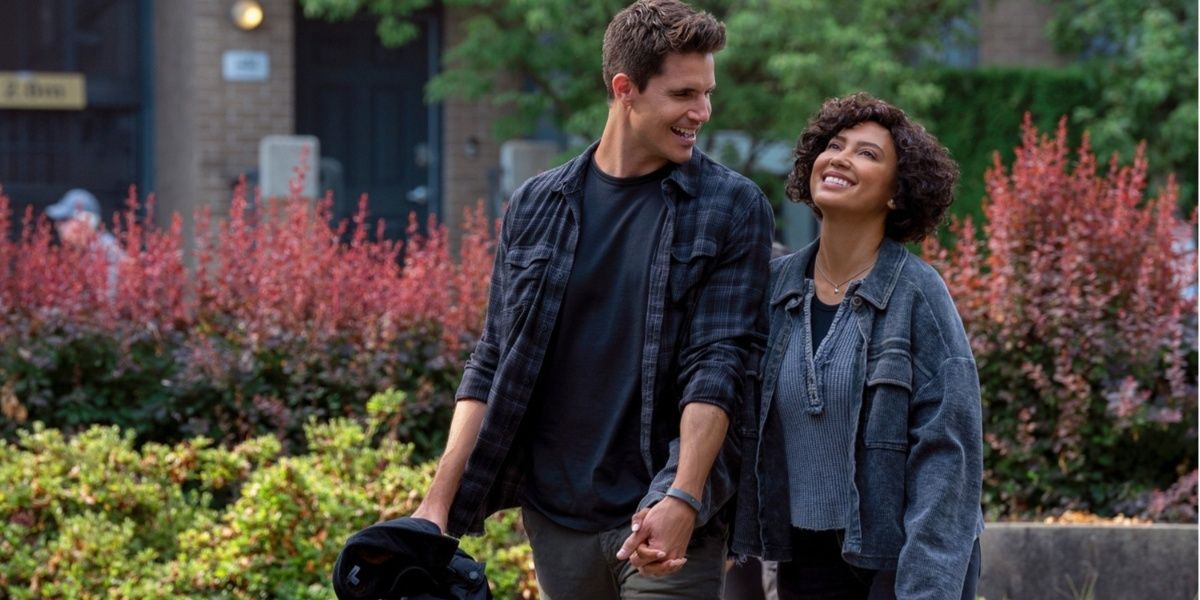 Upload Season 2 Remixes Ocean's Eleven With a Digital Twist
The very first episode of Upload Season 3 features a big reveal. Audiences know that Nathan's stolen code for a free virtual afterlife, dubbed Freeyond, was being used by political entities as a way to manipulate votes by killing off opposing voters, but Season 3 reveals a whole new side of evil to the plan — even more evil than Upload's future being a chilling cautionary tale about the extent of capitalism. Parallel to Nathan's own mother signing up for Freeyond, Nathan finds out that Freeyond is actually a scam: there's not enough room on the servers for the people being uploaded. So, when Nathan sees a video in Freeyond's archive lamenting a tragic work of terrorism that shuts down the servers and kills millions of virtual souls, he knows the bad guys are planning to sabotage Freeyond. They don't actually need Freeyond to work; they just need people to die before they know that.
Of course, just a moment before Nathan's mother is uploaded, the video goes live, and everyone thinks Freeyond has been destroyed. The entirety of Season 2 sets up the plot of Season 3 to be about Nathan and Nora taking down the evil behind Freeyond, but the second episode already meanders since this plot point is quickly resolved in the first episode. The second episode focuses on Nora and Nathan as they navigate new couple life, finding themselves at a farm when they try to deliver a boy's consciousness back to his family after the Freeyond disaster. While it's nice to see Nathan and Nora interact, the episode itself does little to move the overarching political plot forward. With the threat of Freeyond itself eliminated and only the Big Bad behind it left to defeat, audiences can only hope that the plot has more in store and that it didn't resolve its main conflict too soon. Maybe the season will even provide a twist to the identity of Upload's most sinister villain.
Season 3 of Upload Needs to Pace Itself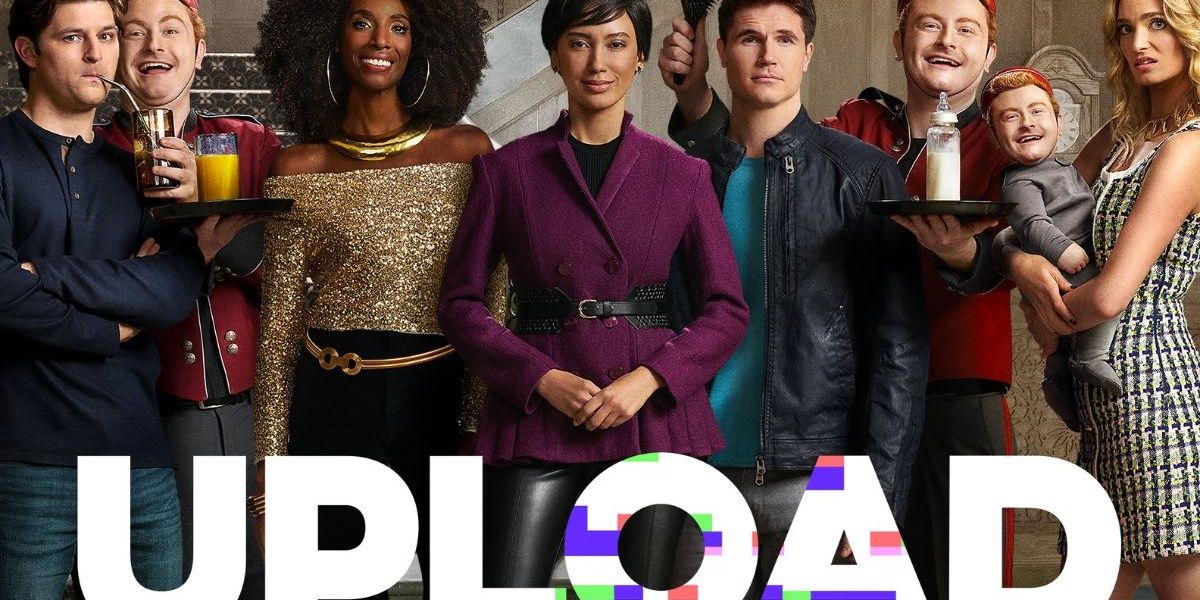 With a dynamic first scene and episode, hopes were high for this season of Amazon Prime's Upload. From Nathan's pseudo-death and looming trauma over Nora's head to the reveal of an extra layer of evil to the Freeyond plot, the stakes of the first episode were as high as possible, and it's handled well. The fast pacing and constant action work to move the plot forward at a pace that is sometimes a little unbelievable but overall works so well for the story that it can easily be ignored. Comedic riffs and couple drama from its main cast of characters provide relief to the tense and serious repercussions that would follow the team's failure. Though few Upload fans cared about Nora's ex, Matteo, the fact that he was truly killed by the only cop Nora trusted is an extra stab in the gut. Upload has the essence of an afterlife comedy but the outlook of a dark drama.
Unfortunately, the second episode lacks any of the same focus or quick pacing, instead spending far too much time on Nora and Nathan as a typical couple and the farm life of this typical family who lost their son to Freeyond. Multiple times throughout the episode, Nora and Nathan don't want to be at the farm, but they stay anyway for what seems like filler. It's much too early in the season to truly analyze it, but the third episode needs to show a new direction for Upload Season 3's main plot in order to bring it out of its second episode rut. With the action-packed and propelling story of the season's first episode, Upload is more than capable of providing a thrilling third season for its fans, but it needs to pace itself in order to get to the finish line.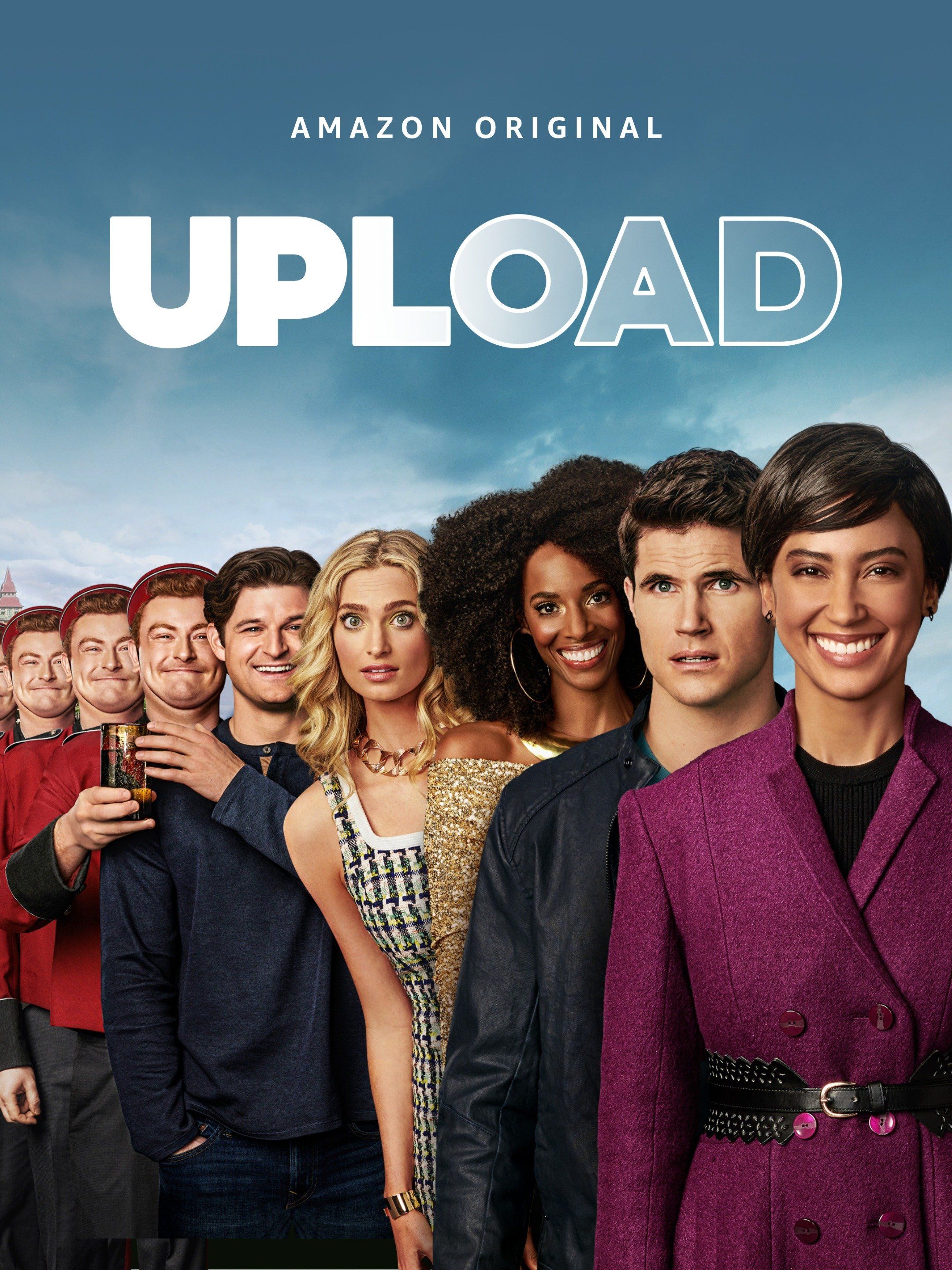 Upload
A man is able to choose his own afterlife after his untimely death by having his consciousness uploaded into a virtual world. As he gets used to his new life and befriends his angel (real world handler), questions about his death arise.
Release Date

May 1, 2020

Cast

Robbie Amell, Andy Allo, Allegra Edwards, Zainab Johnson

Genres

Science Fiction, Comedy, Drama

Seasons

3

Network

amazon prime video
on bbc news
on hindi news
on the news today
on channel 7 news
ôrf news
campo grande news ônibus
ôpera news
campo grande news greve de ônibus
l1 news horário dos ônibus
l1 news ônibus
lago azul news ônibus
news österreich
news österreich heute
news österreich aktuell
news öffentlicher dienst
news österreich corona
news öl
news österreich orf
news ö3
news österreich heute aktuell
news österreich sport
ö24 news
ölpreis news
öbb news
ösv news
österreich news krone
övp news
özil news
öffentlicher dienst news 2023
österreich promi news