This year has given us plenty of characters with a crushing past. Let's go over some of the most tragic examples.
10) Chizuru Ichinose (Rent-a Girlfriend)
Chizuru lost her parents at a young age, and spent her childhood growing up with her grandparents. After her grandfather passed, her grandmother was the only family she had left. With her grandmother now facing an illness, Chizuru secretly worries about how much longer she has to spend with her last remaining family member.
9) Akira Tendou (Zom 100: Bucket List of the Dead)
Like many office workers around the world, Akira found himself bored and fed up with his mundane life. Three years of meaningless, pointless, non-beneficial work turned Akira into an empty husk who just wanted to do exciting things. While the apocalypse sure cheered Akira up and reignited his sense of fun, it's sad to think what might've happened to him if the apocalypse never occurred.
8) Mikasa Ackermann (Attack On Titan)
Mikasa's past is rough. When she was only nine years old, her parents were killed and she was nearly kidnapped and sold into a human trafficking ring. Our heroic protagonist (up until season four, haha) Eren Jaeger saved her from such a fate and gave her the signature red scarf that she holds close to this day. You could say that she found happiness in joining Eren's family, but having your parents taken from you at such an age is undeniably heartbreaking.
7) Muichiro Tokito (Demon Slayer)
Muichiro's devastating past was revealed in the Swordsmith Village arc. His older brother Yuichiro lost his left arm trying to protect him from a demon attack, and shortly after died from blood loss. Muichiro was obviously horrified by this, but he trained vigorously after Yuichiro's death and became strong enough to be granted the title of Hashira.
6) Rei Suwa (Buddy Daddies)
The reclusive Rei Suwa comes in at sixth. He was raised by his family in the underworld to become a successful assassin, and therefore has no understanding or comprehension of what normal parent-child relationships are like.
5) Raizo Kurima (Revenger)
Raizo was deceived into murdering his own soon-to-be father in-law, which left the samurai destroyed by guilt. Dead-set on regaining his honor, Raizo gained a new goal: kill the lord that issued the misleading order to assassinate his father in-law. As he gets involved with the Revengers, Raizo becomes more and more aware that justice isn't such a pure concept after all.
4) Miyo Saimori (My Happy Marriage)
This anime may be called My Happy Marriage, but Miyo certainly didn't have a happy past. She was treated awfully by her step-mother and half-sister, and totally ignored by her own father. The family that her mother and father belong to both have supernatural powers, and Miyo was born as an attempt to improve the bloodline.
3) Yayoi Houzuki (Dark Gathering)
At face value, Yayoi lost both of her parents in a car accident. However, things aren't quite that simple – the demon fetus Kuubou killed them and took her mother's soul. Yayoi has sworn on her parents' grave and her father's ghost that she will bring her mother back, somehow.
2) Kazuki Kurusu (Buddy Daddies)
Kazuki's wife Yuzuko unfortunately lost her life when she was hit by a car that Kazuki himself was chasing after as part of his work. The most tragic part of all is that Yuzuko was pregnant at the time of her death. With this tragedy, Kazuki was robbed of the only family that he had.
1) Aqua and Ruby Hoshino (Oshi no Ko)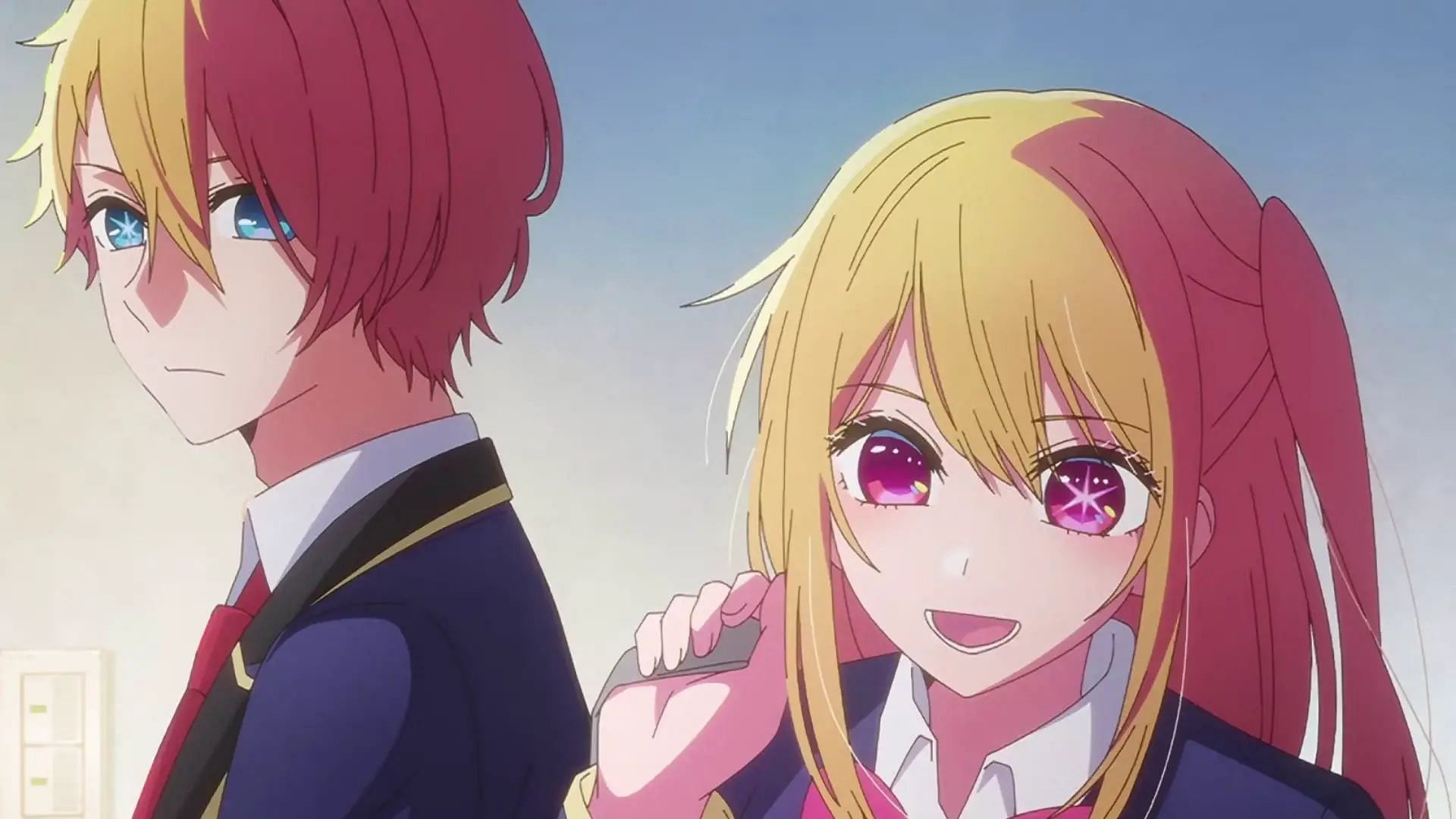 Aqua and Ruby are the children of mega-popular idol Ai Hoshino. Due to a crazed fan murdering her at the young age of twenty, the world lost a superstar and two children lost their mother. While Ruby grew up idolising her mother and wanting to be just like her, Aqua took the path of revenge – swearing to kill the man responsible for the death of his mother.
Conclusion
Did we miss anyone? Let us know in the comments down below! While you're here, check out our other posts at LAN. We cover everything anime related and are always doing our best to bring you the latest news and episode reviews! Today our recommendations are: Our Favourite Anime Waifus Of 2023, New Fist Of The North Star Anime Is In Production and Board Game-Style Demon Slayer Video Game Is Coming Next Year.
on bbc news
on hindi news
on the news today
on channel 7 news
ôrf news
campo grande news ônibus
ôpera news
campo grande news greve de ônibus
l1 news horário dos ônibus
l1 news ônibus
lago azul news ônibus
news österreich
news österreich heute
news österreich aktuell
news öffentlicher dienst
news österreich corona
news öl
news österreich orf
news ö3
news österreich heute aktuell
news österreich sport
ö24 news
ölpreis news
öbb news
ösv news
österreich news krone
övp news
özil news
öffentlicher dienst news 2023
österreich promi news