Today we're going to be taking a look at ten anime men with black hair! Come and see who made the list.
10) Yato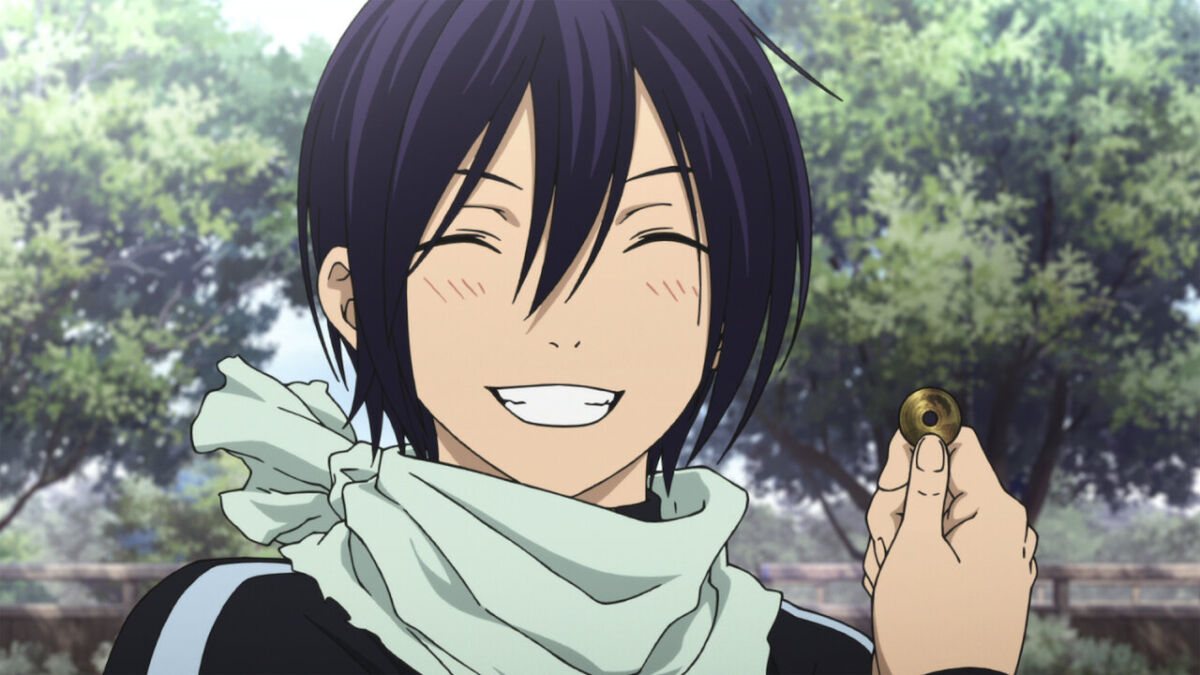 Starting off this list we have the eccentric Yato, from Noragami. Yato is quite possibly the goofiest god you'll ever come across, he jokes around and doesn't take life seriously at all – for the most part. He charges a mere five yen for his services, which range from dealing with bullies to cleaning bathtubs. All jobs that are fit for a god, right?
9) Ryuunosuke Akutagawa
Bungo Stray Dogs' Akutagawa comes in at number nine, the cool white tint in his bangs give him an edge on other characters with pure black hair. Unfotunately, he's not as well known as some of the other characters further down this list, but he can still pack a powerful punch. His use of Rashomon combined with his ruthless nature make him a force to be reckoned with, all while sporting his signature flowing black hair.
8) Aki Hayakawa
Aki Hayakawa's iconic topknot secures him the number eight spot. Despite Denji threatening to cut it off once, Aki's topknot is so noticeable that it became Power's rather repetitive nickname for him – her constant "Topknot! Topknot!" whenever referring to him became somewhat of a comedic gag in the manga.
7) Byakuya Kuchiki
Byakuya's Senbonzakura isn't the only thing that looks really cool, check out that long, black hair! Byakuya definitely has the longest hair on this list, with it reaching a little past his shoulders. His cold, stern demeanour works really well with his longer-than-average hair. Does that make sense to you guys? Haha.
6) Inosuke Hashibira
Another one with a tint in his hair – Inosuke's shoulder-length black hair is a sight to see when he takes off his boar mask. The blue tint on the ends looks similar to Akutagawa's white tint, which do you think looks cooler? Arguably, Inosuke slicing through demons while using his Beast Breathing looks even cooler with the mask off.
5) Sasuke Uchiha
Naruto's best friend and rival Sasuke Uchiha takes fifth place. The entirety of the Uchiha clan has black hair, so picking just one was tough, but we had to go with Sasuke. The long bangs while being pointed at the back make it a very unique looking haircut. It almost looks like he uses some kind of gel every morning to slick it back, there's no way it does that naturally unless he's got a case of bed-head that somehow suits him.
4) L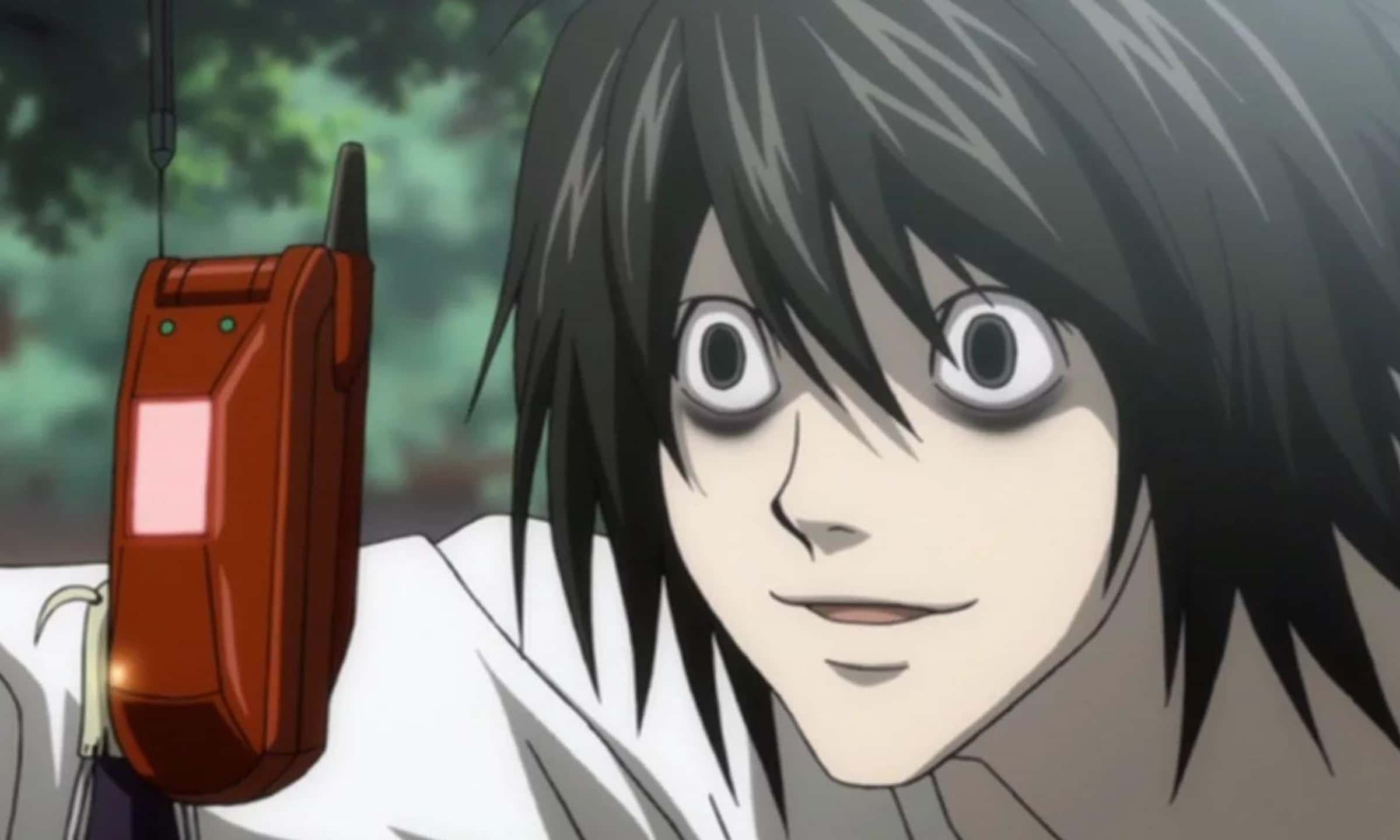 L's hair resembles Sasuke's ever so slightly due to the general shape, but at the front there are clear differences. Many say that L's slightly edgy/emo appearance contradicts his enormous intellect, but others say that it suits his character. What do you think?
3) Son Goku

The legendary Goku is at third. His spiky, black hair sticks out predominantly to the left when in his base form, but then of course you have to consider his transformations. While not black, his vibrant blue hair in Super Saiyan Blue, his dazzling white hair in Mastered Ultra Instinct, and his blindingly-bright blonde hair in the regular Super Saiyan transformation are all spectacles to behold.
2) Monkey D. Luffy
At second we have the future Pirate King – Luffy. His hair is usually covered underneath his trademark straw hat, but when he takes it off we get a look at the his wonderful black hair. And of course we have to take a moment to discuss Gear Five – while not black, the godlike essence of his new form is impressive, and undoubtedly lived up to expectations.
1) Levi Ackermann
Everyone's favourite Survey Corps member tops the list. Levi's wavy black hair has inspired many in the real world to get the haircut themselves, with it working out for some and turning out quite unfortunate for others. Watching Levi's hair flow in the wind as he mercilessly slays titans adds such a level of awe to his character.
Conclusion
There you have it! Let us know who your favourite black-haired anime character is in the comments section down below, and let us know if we missed anyone!
While you're here, check out our other posts at LAN. We cover everything anime related and are always doing our best to bring you the latest news and episode reviews! Today our recommendations are: 16bit Sensation: Another Layer Unveils Teaser Visual & Main Cast Members, My Instant Death Ability is So Overpowered Reveals Teaser PV & Release Date and Top 10 Most Iconic Anime Outfits: Making A Fashionable Statement.
on bbc news
on hindi news
on the news today
on channel 7 news
ôrf news
campo grande news ônibus
ôpera news
campo grande news greve de ônibus
l1 news horário dos ônibus
l1 news ônibus
lago azul news ônibus
news österreich
news österreich heute
news österreich aktuell
news öffentlicher dienst
news österreich corona
news öl
news österreich orf
news ö3
news österreich heute aktuell
news österreich sport
ö24 news
ölpreis news
öbb news
ösv news
österreich news krone
övp news
özil news
öffentlicher dienst news 2023
österreich promi news