The Big Picture
Tom Hanks' star power and appeal has lasted decades, with Philadelphia being a movie that won him his first Oscar and started conversations people were not willing to have.
Director Jonathan Demme had a humanistic approach to filmmaking, treating each character with empathy and musicality, resonating with audiences and making Philadelphia a certified blockbuster.
Philadelphia faced controversy and divided opinions due to its subject matter, but it also became a watershed moment, giving voice to fear, stigma, and engaging people in conversations they had been avoiding.
The star power of Tom Hanks is undeniable. The affection audiences have for him is so powerful that earlier this year he had a movie that grossed over $100 million worldwide, which was sold with a poster that conveyed two things: he's grumpy and his name is Otto. Whether it's comedy or drama, Hanks' appeal has lasted decades. One movie tapped into that appeal in order to talk about one of the most pressing issues of the time. Philadelphia is not only the movie that won Hanks his first Oscar, but a movie that started conversations people were not willing to have.
Philadelphia is a 1993 legal drama in which Hanks plays a lawyer terminated under false charges after the prestigious law firm he works for discovers he has AIDS. In an attempt to fight back against discrimination, he sues his former employer with the help of an ambulance-chasing lawyer played by Denzel Washington. Together, the two fight this injustice as Washington slowly overcomes his own homophobia and prejudice and as Hanks fights the deadly disease that slowly withers him away. It nearly sounds like a TV movie of the week or "Oscar Bait" that paid off for Hanks, but in the careful hands of one of the finest filmmakers,Jonathan Demme, it became much more than that. It resonated with the culture, so much so that it became a certified blockbuster.
Who Was Jonathan Demme, Director of 'Philadelphia'?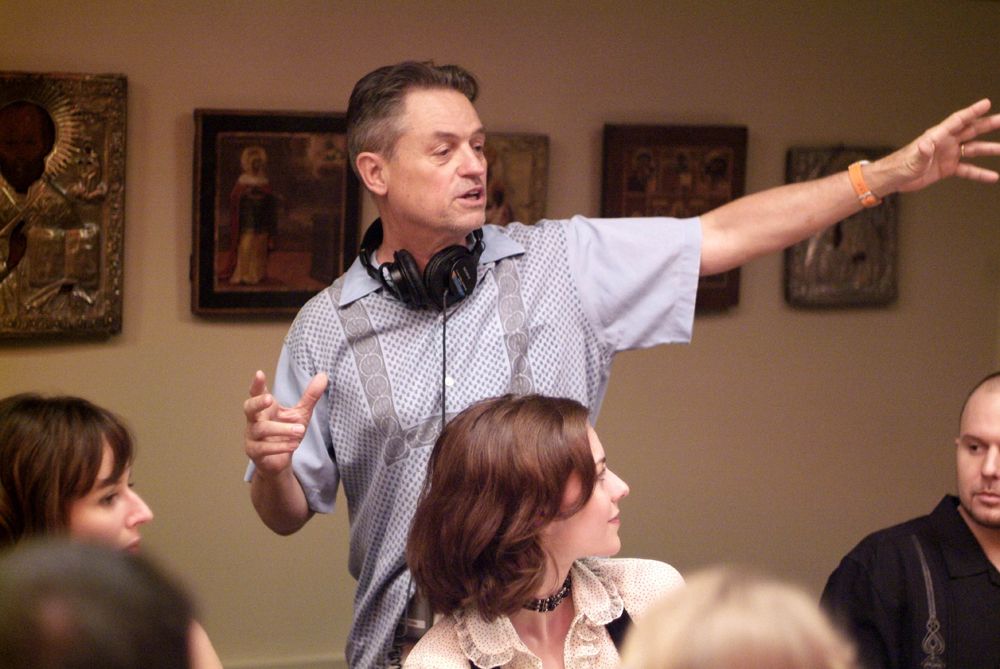 The late, great Jonathan Demme rose to acclaim with 1980s comedies like Melvin & Howard, Something Wild, and Married to the Mob, not to mention his work creating one of the greatest concert films of all time: Stop Making Sense. Of course, his legacy was cemented with the 1991 thriller The Silence of the Lambs, which became a cultural phenomenon and not only won the Oscar for Best Picture but also Best Director for Demme himself. But beyond the acclaim, Demme's approach to filmmaking was specifically humanistic, treating each character with empathy, broadly multicultural, and with a unique energy and musicality that feels true to life. When Paul Thomas Anderson was asked which three filmmakers influenced him the most, his response was "Jonathan Demme, Jonathan Demme, and Jonathan Demme." Moonlight director Barry Jenkins not only considered Demme his mentor but said he "was the kindest, most generous soul." As critic Matt Zoller Seitz declares in his obituary of Demme, "I can think of no greater American filmmaker who was taken for granted for as many decades as Demme."
RELATED: Every Jonathan Demme Movie, Ranked
Philadelphia is no exception to the Demme oeuvre. While the story of Andrew Beckett (Hanks) is tragic, it is not a tragedy steeped in melodrama. He is simply a man trying his best to combat a deadly chronic disease and trying to live life. He has a loving partner and a job he loves where he's only rising in stature. But Demme also shines that empathetic light on Joe Miller (Washington), who is grossly homophobic but also a family man not averse to discrimination himself. It is a move that made Miller an audience surrogate at the time, without any demonization for his behavior. It is that sensibility Jonathan Demme brought to not make this a maudlin drama, but something that could be happening in any city in 1993, with people who feel real and human (which isn't always pretty.) It was because AIDS was becoming so rampant in fact, that Demme felt compelled to make the movie at all.
How Did 'Philadelphia' Come About?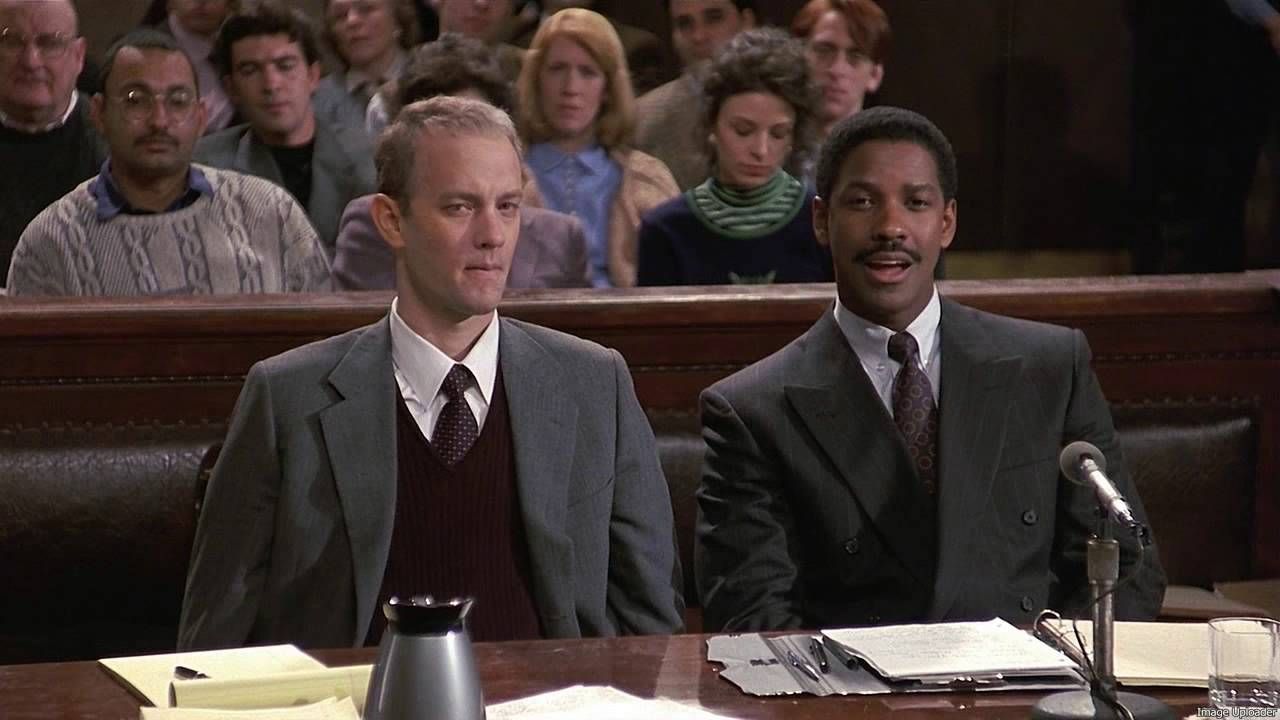 As detailed in an interview with screenwriter Ron Nyswaner by Adam B. Vary at Buzzfeed News, Demme reached out to Nyswaner after discovering his best friend had been diagnosed with AIDS and wanted to make a movie to process his overwhelming emotions. Together, the two spent years developing what the movie would be (including at one point an idea similar to Dallas Buyers Club 20 years later.) Nyswaner said, "We knew we wanted to make a mainstream, commercial success … that would appeal to the largest audience possible." They decided the best format for this story would be centered around a court case, which made the characters actively fight against something as opposed to just sitting idly by dying. Whether it was conscious or not, the courtroom drama movie was in vogue in the '90s with Philadelphia following Reversal of Fortune, A Few Good Men, and The Firm, and proceeding A Time to Kill, The Client, and Primal Fear.
Demme was more explicit about these intentions when talking to WHYY, "We didn't want to make a film that would appeal to an audience of people like us, who already had a predisposition for caring about people with AIDS. We wanted to reach the people who couldn't care less about people with AIDS. That was our target audience." It is for that reason he also pursued musicians like Bruce Springsteen and Neil Young for the soundtrack, and big stars like Washington and Hanks for the leading roles. Washington was already an Oscar winner for Glory and had recently delivered his legendary performance in Malcolm X. Hanks had had huge missteps with The Bonfire of the Vanities and Joe vs. the Volcano, but his recovery was quick with A League of Their Own and Sleepless in Seattle not long after, paving the way for his major dramatic turn. There were arguably no two better young stars for this two-hander, especially given Hanks' indelible likability. That said, it wasn't the easiest sell.
Moviegoers Were Divided on 'Philadelphia'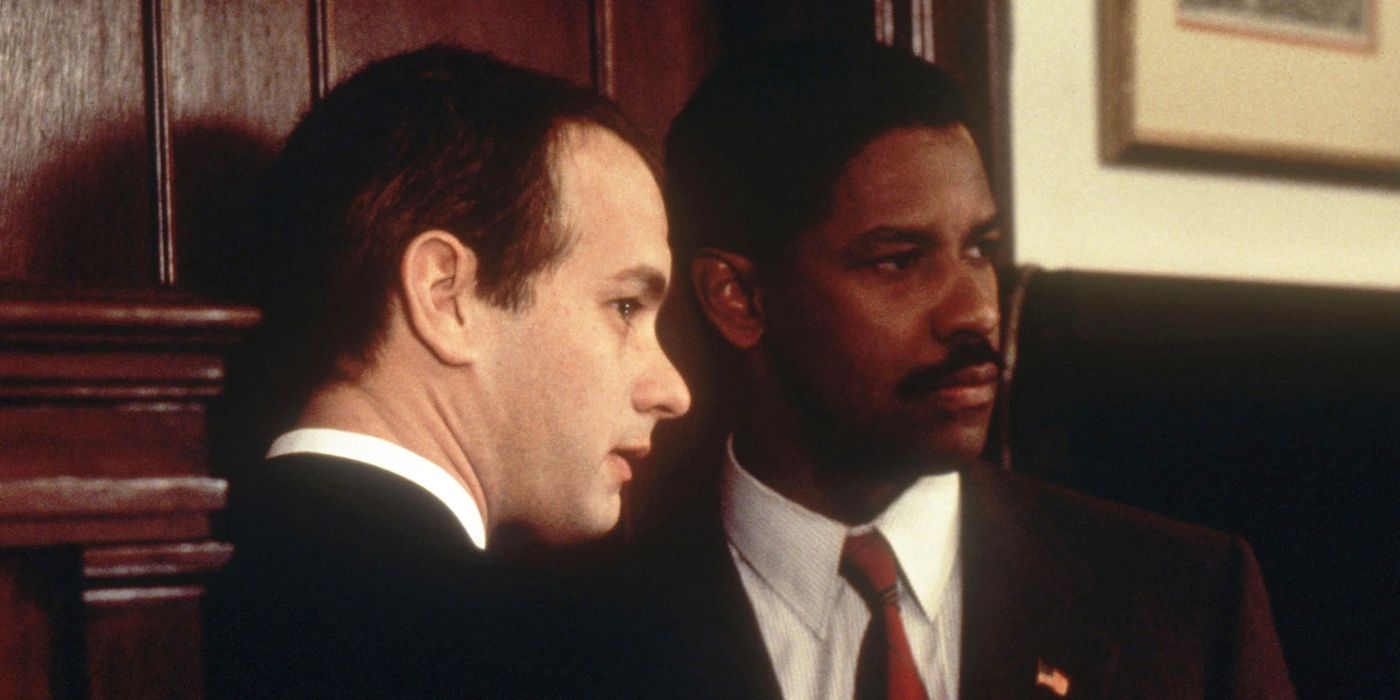 Before the film was even made, people had issues with the subject of AIDS and making LGBTQ people so human. Nyswaner recalls Washington revealing he was going to be in a movie about AIDS on a radio show only for the audience to complain viciously. He said, "Some people thought that he was going to play the gay character. People called in and said the most vile things to him. He was stopped on the street by fans. People were pretty blunt about how they felt about gay people who were carriers of this fatal disease."
While the film was a critical and commercial hit and went on to win two out of the five Oscars it was nominated for, complaints also came in about it not doing enough. Janet Maslin wrote in the New York Times felt that Hanks' love interest (played by Antonio Banderas) was so sidelined he "barely seem[ed] real." Playwright Larry Kramer, whose AIDS-centric play The Normal Heart had recently been on Broadway, found the movie to be inaccurate and unbelievable. Kramer even urged people not to see it. In his obituary, Sietz mentions that even though he respected the craft and intention, he panned the movie at the time of its release. But for many people, the film spoke to something greater.
Elana Gordon at WHYY wrote a piece upon the film's 20th anniversary and spoke to many people who saw the film as a watershed moment. "[Hanks] gave voice to the fear and the stigma to all the things that were holding people from getting involved in this or learning more about it. It was realistic," said HIV advocate and healthcare worker Gary Bell. Bell also felt the film got people engaged in talking about something they had been avoiding. Former HIV doctor Marla Gold felt the film was highly effective relaying what AIDS even was to the uninformed. "We have a major star, playing a significant role with a visual for HIV, acted out beautifully as a movie that's award-winning, So this is a lot different than a pamphlet that arrives in the mail and warns you of something. This is real," said Gold. Kevin Burns, once director of the ActionAIDS group, felt that people living through what Hank's Beckett portrayed onscreen saw some sense of catharsis "that their struggle was being documented." And if nothing else, Philadelphia is a great document of the time.
'Philadelphia' Served As a Time Capsule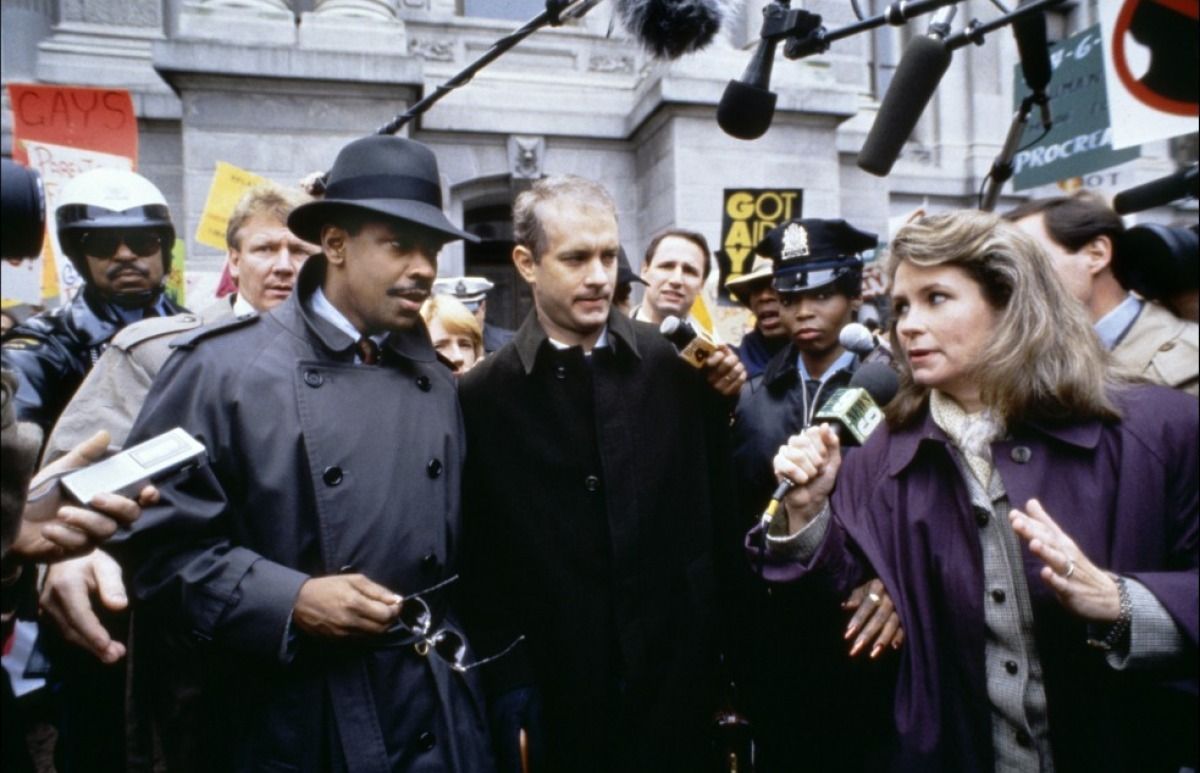 "What I feel more than anything is I'm glad to see that AIDS doesn't bear really remotely the stigma which was quite overwhelming at the time, that it did 20 years ago," Demme told Gordon for her piece 10 years ago. A key decision made by Demme and Nyswaner may have been crucial to this, and that was showing Andrew Beckett with a loving and accepting family. Rather than having a scene of Hanks coming out to his family about both his sexuality and his disease, the pair felt it would be more interesting to go the opposite route. Nyswaner said to Vary, "The implication is, whatever problems they had had with him being gay, that had happened before the story started. That was over." Now the idea seems commonplace, but at the time it was novel and made people upset. Like much of Demme's work, Philadelphia humanized its characters, and for many audiences that was something they hadn't seen applied to homosexuals. This goes beyond the characters though.
Efforts were made by the production to cast as many people as possible who had AIDS and HIV for roles as extras. One major cast member, Ron Vawter as one of the lawyers that fires Beckett, had AIDS and died only months after the film's release. About 50 people with AIDS were in the film, which adds a layer of authenticity to the time this film was made. Without any note of exploitation, the film depicts them attempting to live normal lives, but also how this horrible disease took its toll. Reportedly, most of the extras died within a year of the film's release. When Nyswaner reflects on the film, it's not always pleasant. "I watch the movie with a lot of grief. I knew most of those people. So to me, I'm looking at a photo book of people that are gone."
Tom Hanks on the Legacy of His Role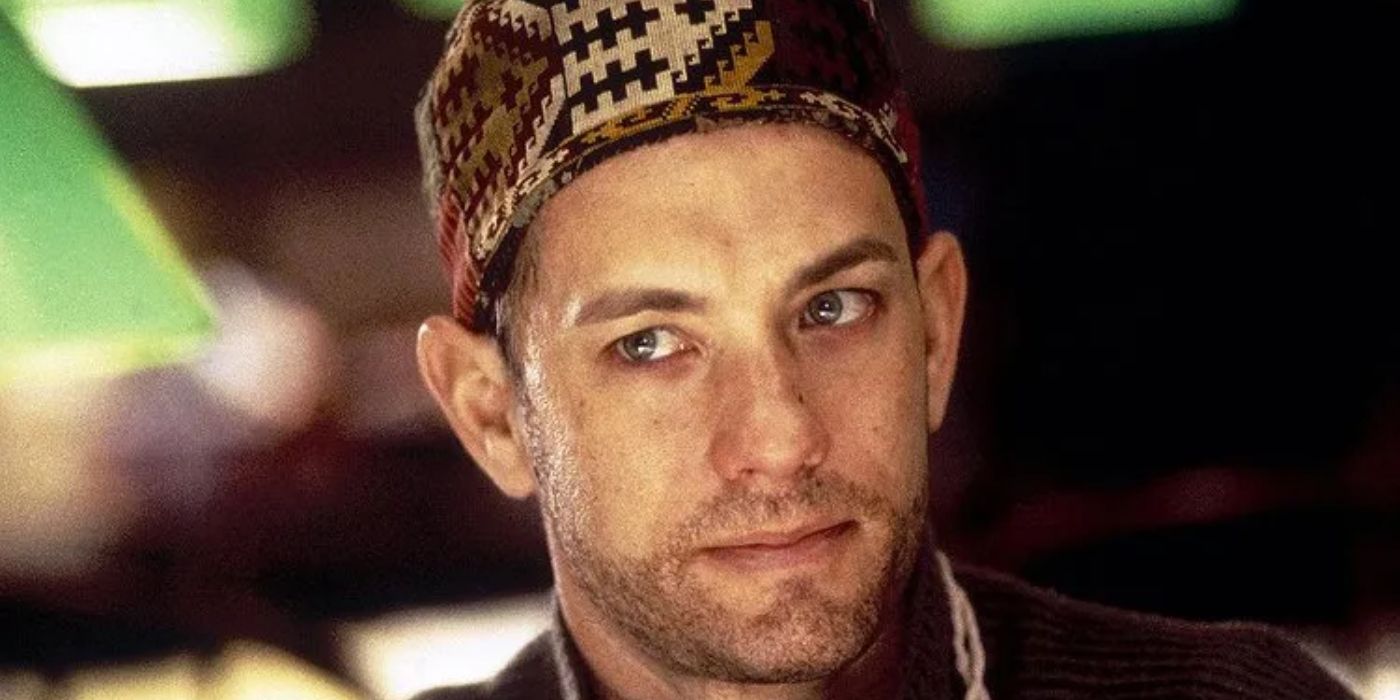 In an interview, while promoting Elvis, Hanks admitted he would not be cast in the role of Andrew Beckett today. He says it would not be right for a straight actor to play the character but understands what his role was at the time. "One of the reasons people weren't afraid of that movie is that I was playing a gay man. We're beyond that now, and I don't think people would accept the inauthenticity of a straight guy playing a gay guy." And he's okay with that, going on to say, ""It's not a crime, it's not boohoo, that someone would say we are going to demand more of a movie in the modern realm of authenticity."
Movies can capture moments in time for both better and worse. While some might write Philadelphia off as preachy, it is a movie made with more care than that. That care comes in the form of empathy, and wanting to share that with people whose lives had not been as affected by AIDS as two filmmakers losing friends and family to the disease. Rather than looking back, it was a movie that was looking at the moment and not just at the ugliness or the beauty, but the balance that exists that is only natural to life. It is a beautiful film made with expert craft and care, and perhaps may be Tom Hank's finest performance.
on bbc news
on hindi news
on the news today
on channel 7 news
ôrf news
campo grande news ônibus
ôpera news
campo grande news greve de ônibus
l1 news horário dos ônibus
l1 news ônibus
lago azul news ônibus
news österreich
news österreich heute
news österreich aktuell
news öffentlicher dienst
news österreich corona
news öl
news österreich orf
news ö3
news österreich heute aktuell
news österreich sport
ö24 news
ölpreis news
öbb news
ösv news
österreich news krone
övp news
özil news
öffentlicher dienst news 2023
österreich promi news