Summary
Tom Baker wanted Miriam Margoyles to be his companion in Doctor Who, but producers declined, highlighting casting challenges in the show's classic era.
Margoyles' distinct style and energy would have brought audacity and rebellion to a role that was often constrained by traditional stereotypes.
The potential pairing of Margoyles and Baker could have revolutionized the companion role, similar to the dynamic between Catherine Tate and David Tennant's characters in the modern series.
When we think of the sprawling legacy of Doctor Who across decades, specific character partnerships often shine brighter than the rest. While Tom Baker, the iconic Fourth Doctor, is renowned for such partnerships, a recent revelation suggests that a significant opportunity was missed. This missed chance also spotlights broader casting challenges faced during the show's classic era. Tom Baker, celebrated as the longest-serving Doctor, navigated through the series alongside a variety of companions. From the fierce Leela to the dignified Time Lady Romana, these characters deeply influenced the Fourth Doctor's tenure. With its 60th anniversary around the corner, Doctor Who has undoubtedly evolved.
Adding to the anniversary's allure is Miriam Margoyles, cast as Beep the Meep for the 2023 specials. Margoyles, a venerable figure in the entertainment industry, is most familiar to contemporary fans as Professor Sprout from the Harry Potter films. An intriguing piece of history shared by Margoyles suggests that Tom Baker had championed her to join the series as the Fourth Doctor's companion in the 1970s. This proposition, however, was declined by the producers. This piece of trivia, more than being a curious "what could have been," underscores deeper issues from the series' past.
Margoyles opened up about the episode (via Doctor Who Magazine), noting:
"I would love to have done it. I wasn't the sort of person they wanted… The whole point was to have a very conventional pretty little thing. I was never that."
The archetype for a Doctor Who companion during its earlier days was evidently stringent. Per The Mirror, this sentiment resonates with many, including Elisabeth Sladen (Sarah Jane Smith), who commented, "Sarah Jane used to be a bit of a cardboard cut-out. Each week it used to be, 'Yes Doctor, no Doctor'." Mary Tamm, who portrayed the original Romana, voiced similar concerns leading to her departure.
RELATED: Here Are All the Dr. Who Doctors and Where They Rank as the Time Lord
Beyond Stereotypes: The Margoyles Effect on Doctor Who's Legacy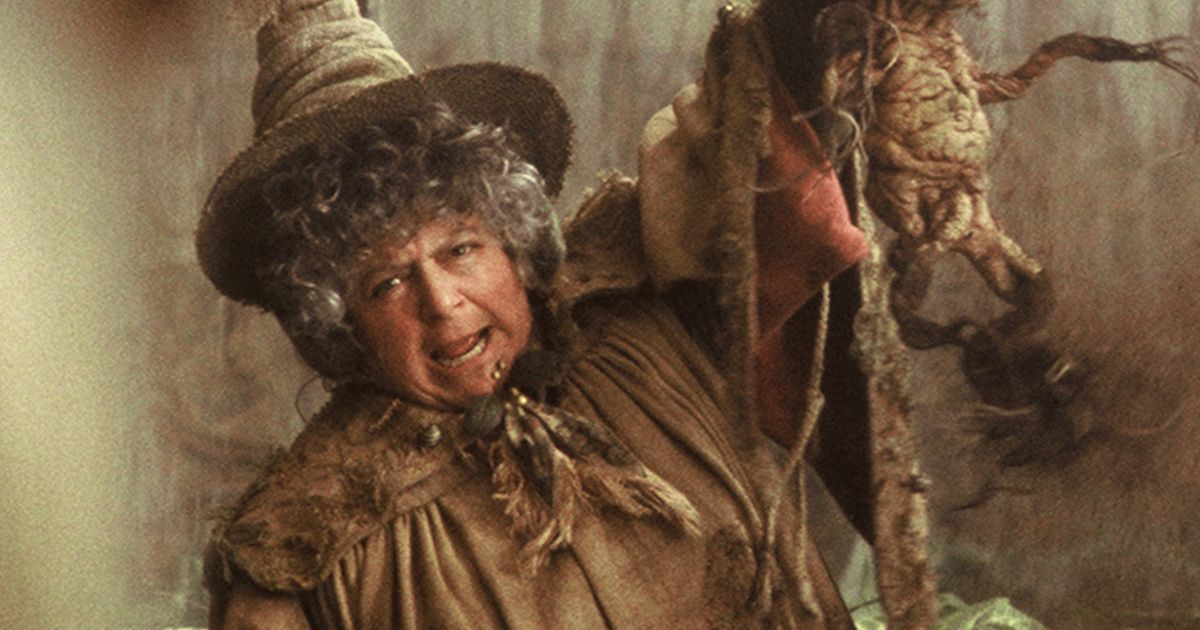 It's clear that the BBC maintained a traditionalist view when selecting companions for the Doctor, seldom breaking away from a preset mold. Margoyles, with her distinct style and energy, would have been a breath of fresh air. Tom Baker saw her as "slightly off the wall," hinting at a preference for companions with a bit of flair. Embracing Margoyles would have meant introducing audacity, quirkiness, and a sense of rebellion to a role that had previously been somewhat linear, at least until characters like Ace appeared on-screen. Margoyles continued:
"When I think of Doctor Who I think initially of Tom Baker, whom I loved and worked with. And I remember he said he'd asked for me to be the sidekick many years ago and they wouldn't consider it. I only heard about this via Tom years later. Not at the time. He told me, 'I really asked for you and wanted you but they said no.' He thought I was slightly off the wall, and he wanted somebody slightly off the wall."
The BBC's refusal to heed Baker's recommendation, especially considering Margoyles' established reputation, highlights the repeated pitfalls in the portrayal of Doctor Who's companions. Although the series has evolved, there have been instances in recent years, with characters like Martha, Clara, and Yaz, where remnants of the old stereotype occasionally re-emerge.
The potential pairing of Margoyles with Baker paints a fascinating picture. Drawing inspiration from the modern series, the rapport between Catherine Tate's Donna Noble and David Tennant's Tenth Doctor offers a parallel. Donna Noble, a character that defied traditional companion norms with her outspoken nature, provides a glimpse of how Margoyles might have interacted with Baker's Doctor. While not identical, both Tate and Margoyles possess a comedic touch that could have revolutionized the companion role.
Given the enduring charm of the Tenth Doctor and Donna, Russell T Davies is rekindling their dynamic for the 60th anniversary. One can't help but speculate that Baker and Margoyles might have etched a similarly memorable place in the Doctor Who annals. Alas, constrained views hindered what could have been a transformative pairing in the TARDIS. While the show has progressed from its restrictive roots, Tom Baker's unrealized vision with Margoyles stands as a poignant reminder: sometimes, challenging the norm can lead to television gold.
on bbc news
on hindi news
on the news today
on channel 7 news
ôrf news
campo grande news ônibus
ôpera news
campo grande news greve de ônibus
l1 news horário dos ônibus
l1 news ônibus
lago azul news ônibus
news österreich
news österreich heute
news österreich aktuell
news öffentlicher dienst
news österreich corona
news öl
news österreich orf
news ö3
news österreich heute aktuell
news österreich sport
ö24 news
ölpreis news
öbb news
ösv news
österreich news krone
övp news
özil news
öffentlicher dienst news 2023
österreich promi news