Summary
Greta Gerwig wanted Saoirse Ronan and Timothée Chalamet to have cameo appearances in the Barbie movie but scheduling conflicts prevented it.
Gerwig expressed her disappointment and likened their absence to doing a project without her own children.
Barbie has been praised for its innovative vision, star-studded cast, and witty script, and has grossed over $1.192 billion worldwide, becoming the second-highest-grossing film of 2023.
Following the recent revelation that Greta Gerwig wanted two of the hottest names in Hollywood, Timothée Chalamet and Saoirse Ronan, to cameo in Barbie, the director has now revealed that Chalamet even visited the set and was left wondering why he was not a part of what would become a billion-dollar blockbuster. Appearing in a recent episode of Hollywood First Look, Gerwig disclosed Chalamet's thoughts and feelings as he walked around the vibrant, pink set and questioned why he would never have the 'Ken-ergy.'
"I tried to get them both in it. They both couldn't do it. Although Timothée did come by the set and then said, 'I should have been in this,' And I was like, 'I know! Why aren't you in this?'"
Unfortunately, Gerwig was unable to get either Timothée Chalamet or Saoirse Ronan in Barbie due to scheduling conflicts. Though there are plenty of other crowd-pleasing cameos regardless. And while it didn't happen this time around, there could be a place for them in a sequel…
Greta Gerwig recently revealed that Saoirse Ronan and Timothée Chalamet, two actors she had previously worked with on her films Lady Bird and Little Women, were originally intended to have special cameo appearances in the upcoming Barbie movie. However, due to various circumstances, their cameos couldn't materialize. The Barbie movie revolves around the characters of Barbie, portrayed by Margot Robbie, and Ken, played by Ryan Gosling. The story follows their journey of self-discovery as they are expelled from Barbieland, a utopian world, due to not conforming to the perfect doll image. Forced to confront the real world, Barbie and Ken embark on an adventure that allows them to find their true selves.
In an interview with Variety, Gerwig revealed that Ronan had commitments as a producer during the filming period. Despite being proud of Ronan's accomplishments, Gerwig couldn't help but express her disappointment at not having her involved in the project. Their absence left her feeling like she was missing something essential, almost like doing a project without her own children. She said:
"It was always going to have to be like a sort of smaller thing because she was actually producing at the time, which I am so proud of her for. And of course, it's brilliant. But it was going to be a specialty cameo. I was also going to do a specialty cameo with Timmy. Both of them couldn't do it and I was so annoyed. But I love them so much. But it felt like doing something without my children. I mean, I'm not their mom, but I sort of feel like their mom."
RELATED: Ryan Gosling Is Just Ken as Actor Pours His Heart Out in Barbie Power Ballad
Reviews Have Showered Barbie with Praise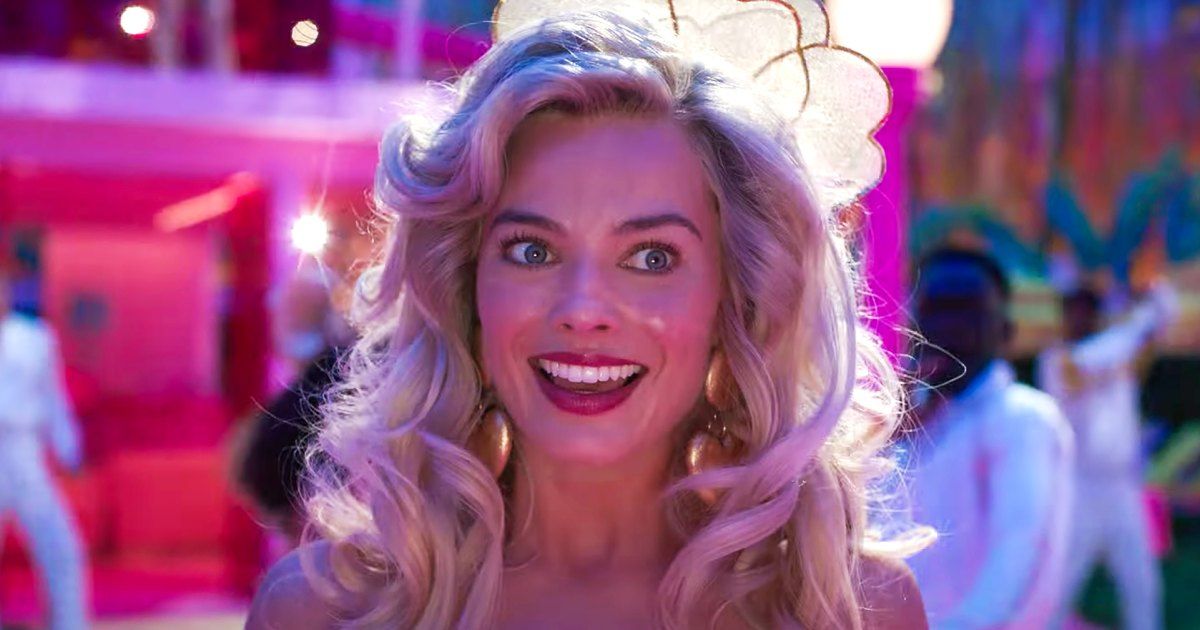 Barbie has now made a very noteworthy impact at the box office during its run. Early reactions to Barbie were hugely positive, particularly praising Greta Gerwig's innovative vision for the beloved doll's on-screen portrayal. The film's premise, combined with its star-studded cast and witty script, further contributed to the buzz surrounding its release. Industry experts at the time projected a domestic gross of $70-80 million, surpassing the expected earnings of major summer blockbusters like The Flash. This projection suggested widespread anticipation and a strong interest in seeing Barbie come to life on the silver screen. Of course, this proved to be more true than predicted, with Barbie now grossing over $1.192 billion worldwide, becoming the second-highest-grossing film of 2023.
As Barbie hoped for success, it faced competition from Christopher Nolan's Oppenheimer, a film centered around the profound topic of the atomic bomb. While Barbie's vibrant and imaginative world attracted one set of moviegoers, Oppenheimer offered a contrasting experience. Nolan's thought-provoking tale was expected to earn approximately $40 million during its opening weekend, attracting a different audience seeking a more somber and realistic storyline.
Joining Robbie and Gosling in Barbie are familiar faces like Emma Mackey, known for her roles in Sex Education and Death on the Nile, and America Ferrera, recognized for her work in Superstore and Ugly Betty. Additionally, the film features Kate McKinnon, Ariana Greenblatt, Alexandra Shipp, Kingsley Ben-Adir, Michael Cera, Rhea Perlman, Emerald Fennell, Sharon Rooney, Scott Evans, Ana Cruz Kayne, Connor Swindells, Ritu Arya, Jamie Demetriou, Marisa Abela, and Will Ferrell.
on bbc news
on hindi news
on the news today
on channel 7 news
ôrf news
campo grande news ônibus
ôpera news
campo grande news greve de ônibus
l1 news horário dos ônibus
l1 news ônibus
lago azul news ônibus
news österreich
news österreich heute
news österreich aktuell
news öffentlicher dienst
news österreich corona
news öl
news österreich orf
news ö3
news österreich heute aktuell
news österreich sport
ö24 news
ölpreis news
öbb news
ösv news
österreich news krone
övp news
özil news
öffentlicher dienst news 2023
österreich promi news