Summary
Leah Jeffries didn't let racist backlash affect her for long, recognizing that negative comments are not true and that people may struggle with adapting.
Author Rick Riordan praised Jeffries' performance as Annabeth, emphasizing that looks from the book were not important and that representation was a benefit.
Jeffries found empowerment in playing a Black Annabeth, as she connected with the character through a picture of a dark-skinned woman representing her mother.
As noted by Screen Rant, Percy Jackson and the Olympians star Leah Sava Jeffries recently responded to the racist backlash she received after being cast as Annnabeth in the upcoming Disney+ series.
The upcoming family-friendly action-adventure series Percy Jackson and the Olympians is based on Rick Riordan's fantasy book series of the same title. The show stars Walker Scobell, Jeffries, Aryan Simhadri, Jason Mantzoukas, Adam Copeland, Charlie Bushnell, Threnody Tsai, Timothy Omundson, Toby Stephens, and Jay Duplass. Percy Jackson follows the titular Percy Jackson (played by Scobell) as he discovers that he is the son of Poseidon and goes on adventures with Grover (played by Simhadri) and Annabeth.
While chatting with Variety during a recent interview, Jeffries revealed how she responded to the racist backlash that occurred after she was cast in the Disney+ series. While the actor admitted that she was initially upset that people did not want her to play Annabeth, she noted that she ultimately pushed the harsh criticism aside.
RELATED: Percy Jackson and the Olympians Shares New Look as Series Budget Is Unveiled
Leah Sava Jeffries Admitted That the Backlash "Got to Me for the Quickest Second"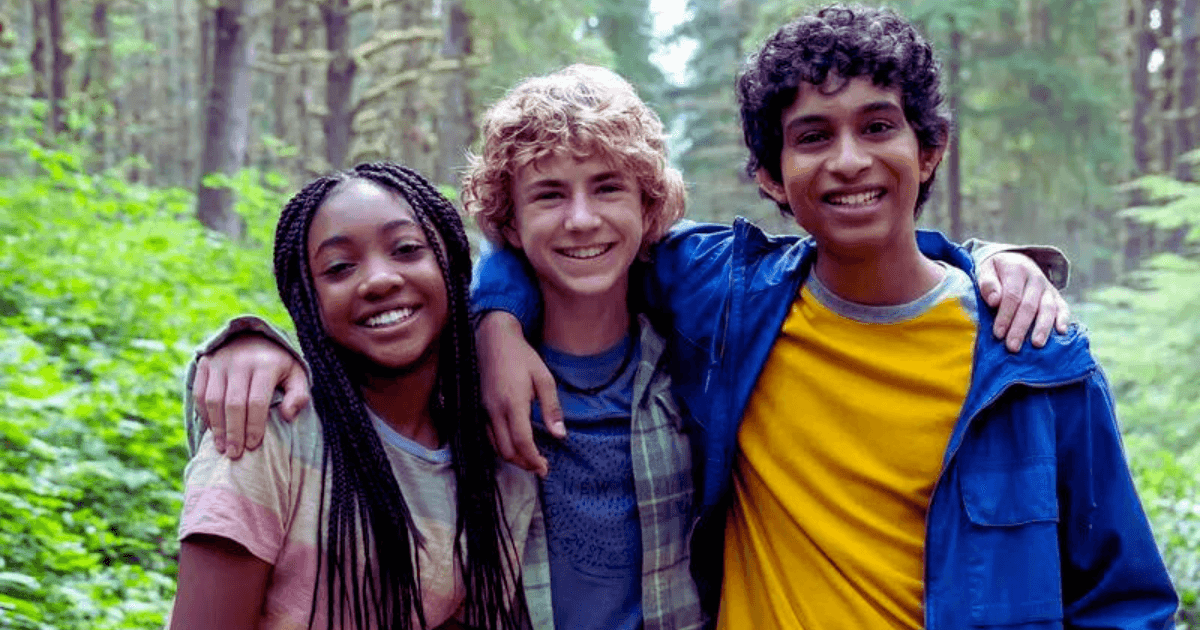 Jeffries said, "It got to me for the quickest second — literally, like 90 seconds. But I know that no matter how many people are going to say bad things, it's never going to be true. This sounds really weird, but I don't blame them — those people might not know how to adapt. Me? No matter who they put in it, I would love it either way. Because it's just a show; it's not like I fired someone."
Additionally, while discussing the cast with the outlet, Riordan (who published the first book in the Percy Jackson series back in 2005), offered plenty of praise for Jeffries performance as Annabeth saying, "Leah impressed me from the moment I met her. She has that sort of steel that makes her a leader, but there's a bit of vulnerability to her."
The author went on to say, "Now, again, does she look like Annabeth looks in the books? No. Was that important to me? No. If anything, it was a massive benefit to broaden the cast in terms of representation."
Variety noted that back in spring of 2022, when Jeffries and Simhadri were revealed as cast members there was a notable amount of nasty responses about the actors playing roles in the Percy Jackson show.
In response to the racist backlash to casting Jeffries, Riordan noted, "It's something that we were well aware would be an issue as soon as we knew that she was the one."
Still, Jeffries refused to let any of it weigh her down, and instead focused on exploring what it meant to play a Black Annabeth. Andrew McIlroy, who served as an acting coach on set, recalled Jeffries reaction to the images of Greek characters that he printed out for the cast to look at. He said:
"Leah said, 'None of these people look like me.'" So, in response, during their next session the acting coach brought her a picture of a dark-skinned woman with flames in her eyes wearing a golden crown. McIlroy noted, "She went, 'Yeah. That's Athena. That's my mom.'"
Percy Jackson and the Olympians is currently set to drop in Disney+ on December 20th, with the first two episodes of the eight-episode season 1.
on bbc news
on hindi news
on the news today
on channel 7 news
ôrf news
campo grande news ônibus
ôpera news
campo grande news greve de ônibus
l1 news horário dos ônibus
l1 news ônibus
lago azul news ônibus
news österreich
news österreich heute
news österreich aktuell
news öffentlicher dienst
news österreich corona
news öl
news österreich orf
news ö3
news österreich heute aktuell
news österreich sport
ö24 news
ölpreis news
öbb news
ösv news
österreich news krone
övp news
özil news
öffentlicher dienst news 2023
österreich promi news