The Big Picture
Roger Ebert admitted that Citizen Kane is the official answer to the greatest film of all time, but chose La Dolce Vita as his personal favorite.
La Dolce Vita resonated with Ebert because he saw himself in the main character, Marcello, and his journey through the sweet life of Rome.
Ebert found La Dolce Vita captivating not only because of its reflection of his own life but also because of its iconic scenes and musicality.
No matter how many 4/4-star reviews you may read from the great Roger Ebert, his favorite film remained a mystery for the longest time, only for him to confess in 2008 that it was in fact Federico Fellini's La Dolce Vita. The reasons why, however, may be considered too personal for a film critic. Roger Ebert will forever remain the poster child for film criticism (and the guy who wrote Beyond the Valley of the Dolls), having become the most widely known film critic in America, if not the world, before his untimely death in 2013. Let's be honest, asking someone who watches movies for a living to pick one is a preposterous request, but it's the kind of question that gets people going across bar tables and coffee houses, acting for many as the first moment of bonding with a fellow cinephile when they find that their interests are somewhat aligned. But what is it about La Dolce Vita that resonated with Ebert? And could it really ever match his passion for Citizen Kane?
Ebert Admitted That 'Citizen Kane' Is "The Official Answer"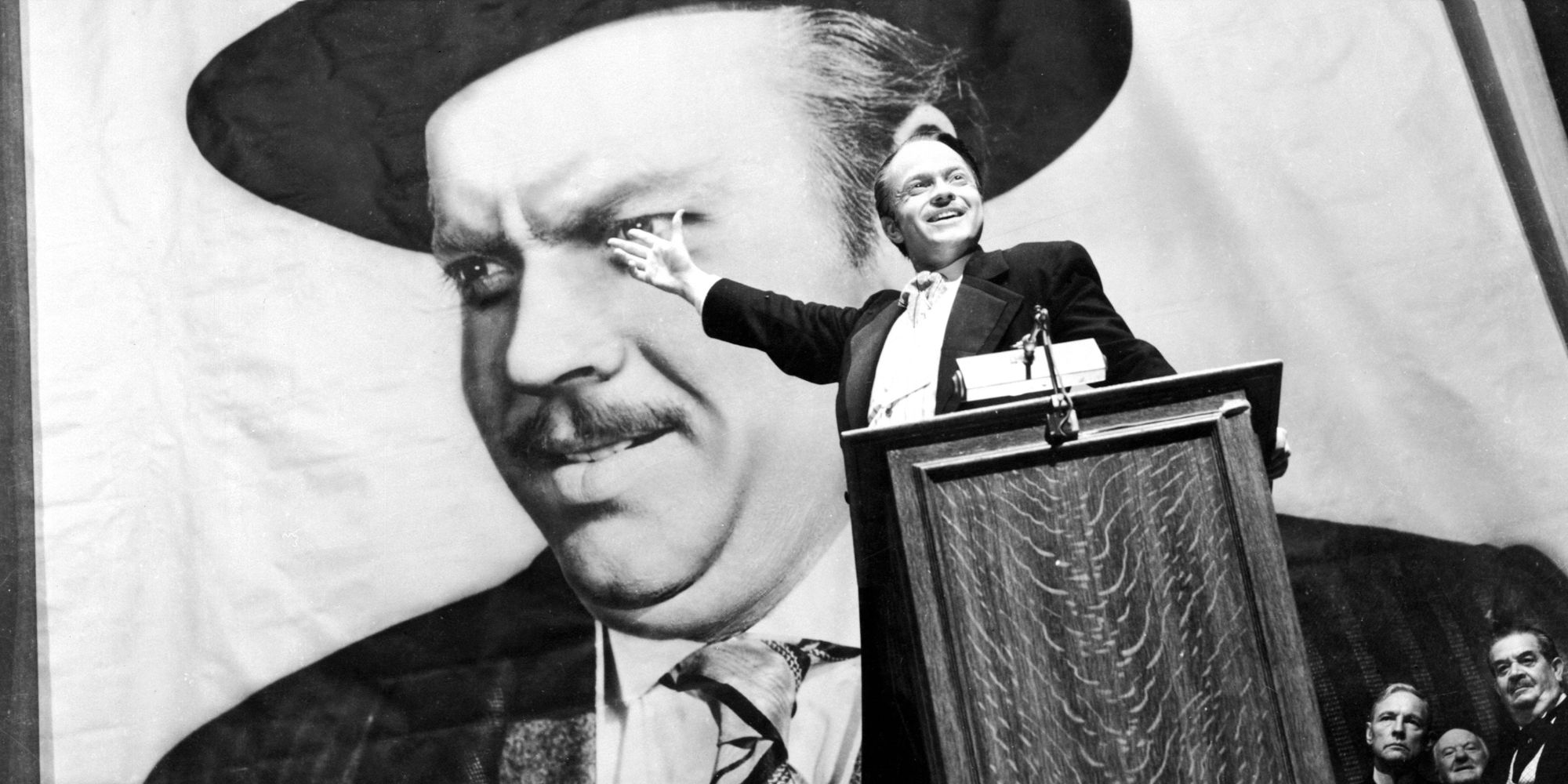 Ebert himself admitted that Citizen Kane is the official answer when it comes to recognizing the greatest film of all time, citing its consistent placement in the decennial Sight & Sound poll, in which critics awarded it the top spot every time from 1962 to 2012, before it was eclipsed by Alfred Hitchcock's Vertigo. Last year, it was Chantal Akerman's Jeanne Dielman, 23 quai du Commerce, 1080 Bruxelles that took the top spot, and the very fact that it was at the top of the critics' minds in spite of that mouthful of a title should be more than enough reason to check out Akerman's 200-minute behemoth. However, when approaching the film he would be forced to consider his favorite, Ebert was careful to choose the film that he would most desire to watch "right now," stating that he's had his fun with Citizen Kane after having seen it countless times. He also saw Fellini's masterwork countless times as well, but it was the autobiographical elements that he saw pertained to his own life over time that earned this one the crown.
Roger Ebert Called 'La Dolce Vita' a Mirror to His Own Life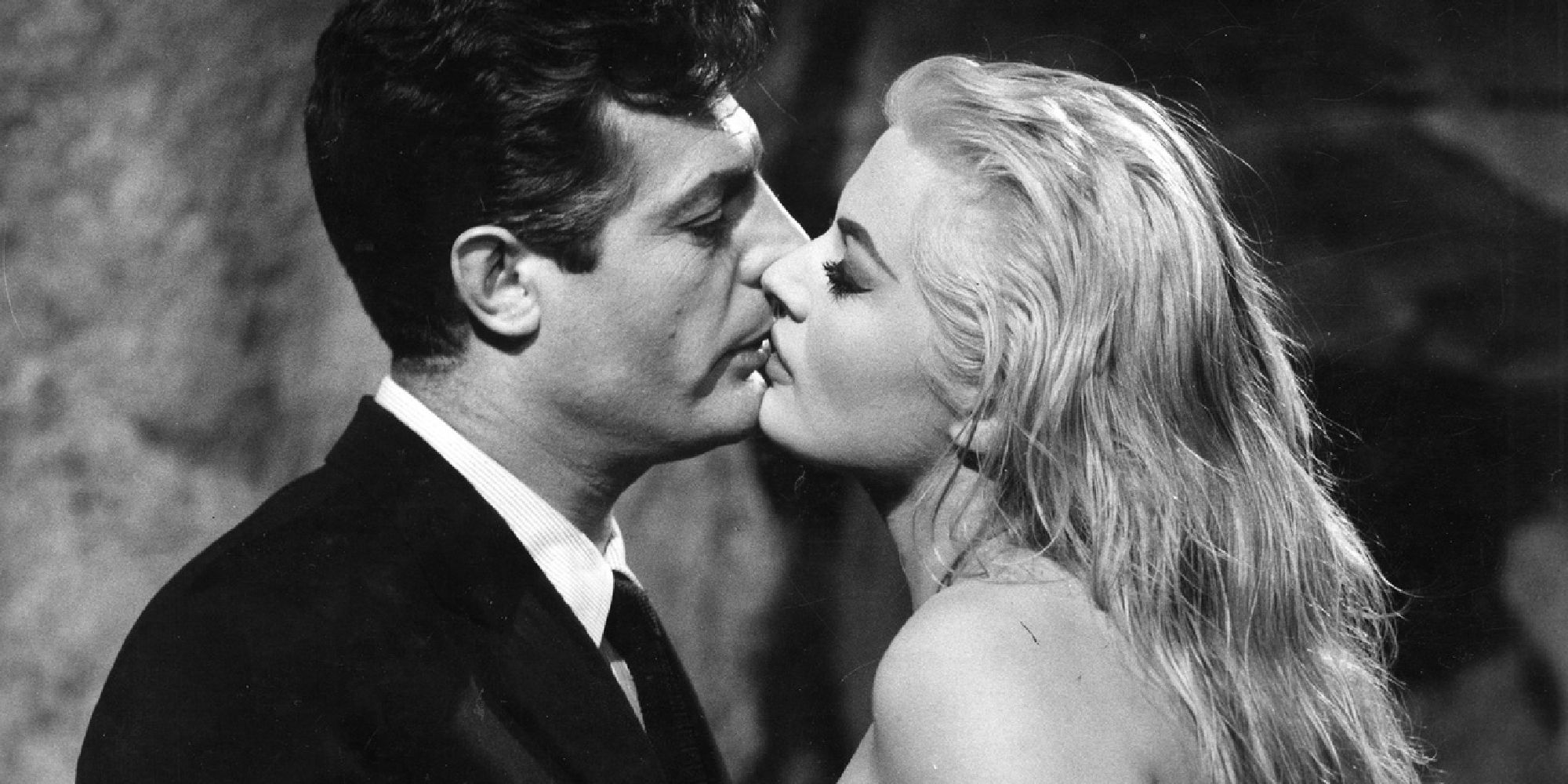 The main reason Ebert saw La Dolce Vita as analogous to his time as a journalist has to do with its main character Marcello (played by the incomparable Marcello Mastroianni). Ebert writes that the first time he saw it in 1962, "the sweet life" was all that he ever dreamed of, between the exoticism of Rome, the glamour, the romance, and of course, the decadence. Of course, he was at the mere start of his career then, and in a period as excitingly decadent as the 60s, it's hard not to desire the hedonism that comes with it. Seeing it again in the 70s as an established film reviewer, Ebert remarked that watching Marcello's journalistic wanderings was like looking in a mirror, himself living his own version of the sweet life. 10 years later, he watched it again and saw the protagonist as a victim. A further 10 years later after he had stopped drinking, he pitied Marcello, realizing that the sweet life doesn't exist. All that we can do is forever chase it.
The reasoning behind his love for the film may be bittersweet, but his logic underlines one of the many reasons Ebert is one of the greatest film reviewers of all time. Ebert acknowledged that it's completely possible to take something different away from every repeat viewing of a film throughout the years. Just look at Mark Kermode discussing Barry Lyndon who didn't learn to love the Stanley Kubrick gem until he saw it on the big screen. Ebert even acknowledged that there were several films he was wrong about, evident in his 3-star reviews of Blade Runner, Groundhog Day, and (wait for it…) The Godfather, Part II, all of which he would later add to his Great Movies retrospective. Whether he was wrong or not is beside the point as, like Ebert says in his piece on La Dolce Vita, "Movies do not change, but their viewers do," an essential anecdote for anyone who wants to write about something as subjective as cinema.
RELATED: Roger Ebert's Final 4-Star Review Couldn't Have Gone to a More Fitting Film
What Else Did Ebert Find So Enthralling About 'La Dolce Vita'?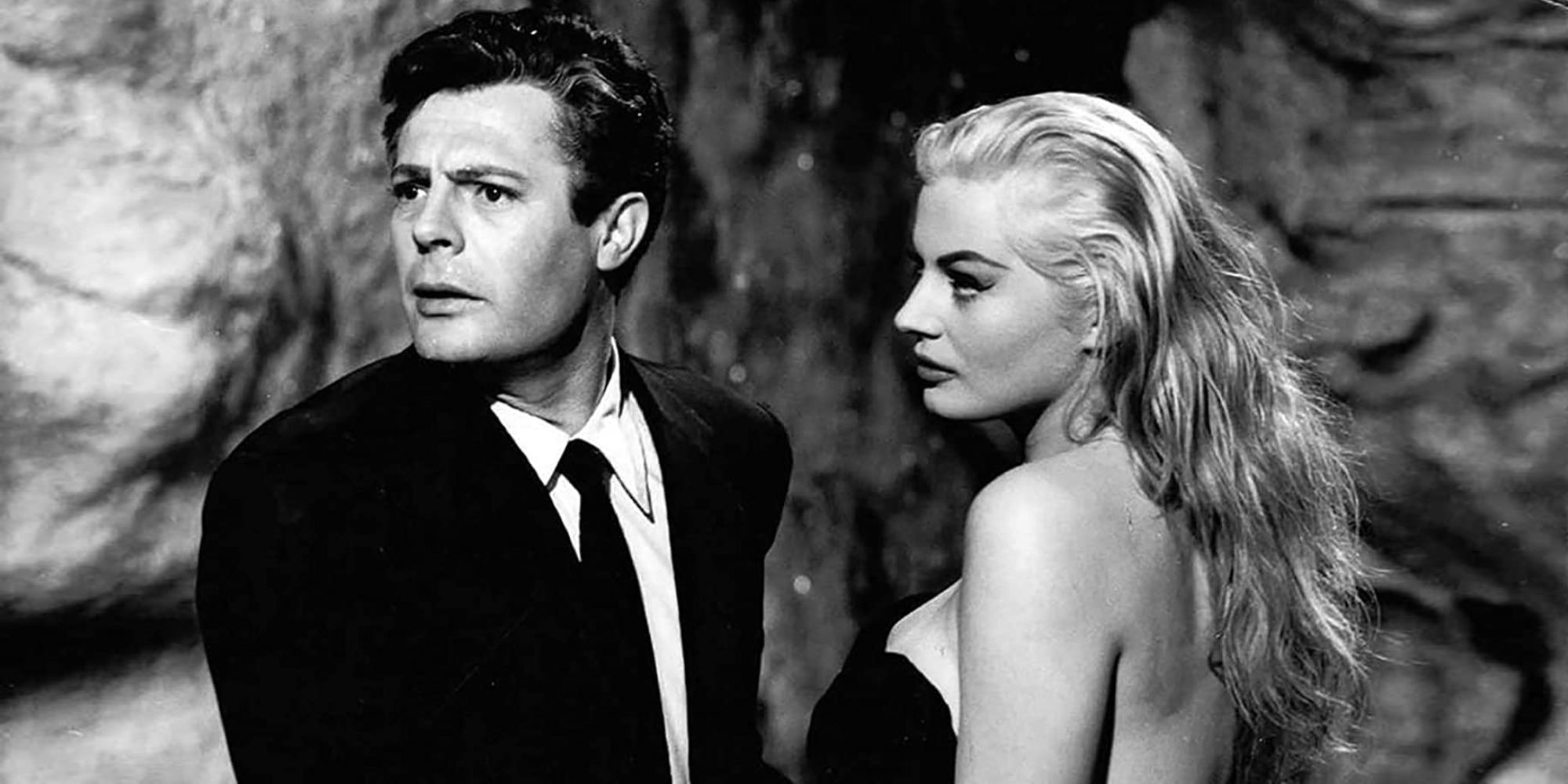 Of course, it wasn't just Marcello and the mirror he held towards Ebert's own life that he found so captivating, as that is something that Ebert wouldn't be able to ascertain until his later years. La Dolce Vita did after all win the Palme d'Or in the very year that it was released, even if Ebert's interest as a younger man was more juvenile than we've come to know the critic to be. Ebert admitted to an infatuation with Anita Ekberg, who plays famous Swedish-American actress Sylvia whom all of Rome is completely enamored with. One of the film's most iconic scenes (and there are many, many to choose from along its 3-hour runtime) features Ekberg and Mastroianni walking through the Trevi Fountain, a landmark of Italian culture. Magic strikes as Sylvia splashes water onto Marcello's head at the same time that dawn breaks, but of course, the sweet life can never last forever. The sequence ends with Sylvia returning to the clutches of her possessive boyfriend as both are assaulted, speaking to the temporality of hedonism that Ebert recalled to be such a truthful element of the film.
Another element that Ebert highlighted was the film's musicality, which he claimed extended well beyond Nino Rota's (one of the greatest composers of all time) sublime orchestral score. Ebert described La Dolce Vita as "one the most visually fluid movies ever made," championing its music with "rushing passion" and indeed, sequences like Sylvia dancing to rock & roll while the entire party moves behind her, becoming briefly lost as shadows behind curtains, are masterful in and of themselves. Ebert, however, also mentions that as Fellini worked in Italy during a time when dialogue was always dubbed, he would often play music loudly on set, meaning that actors can be spotted moving in rhythms unheard from the viewers watching the final cut. As a result, the characters always move with a music within them, constantly servicing the emotions they convey.
A champion of underrated movies, Ebert would go on to play La Dolce Vita every year at Ebertfest, a film festival that he ran intended to spotlight overlooked cinematic gems. While La Dolce Vita is hardly overlooked, his reasoning lay in the fact that decades upon its release, very few of its audience members would have actually had the opportunity to see it on the big screen, and in pristine 35mm no less. Even sadder as the years go by, less and less audience members are likely to have seen it at all. In La Dolce Vita, Roger Ebert saw something spiritual, aided by its opening and closing shots of classic Christ symbols, the first being a statue of Christ being airlifted over Rome in an utterly surreal sequence and the last in the form of the rotting carcass of the Leviathan. Both symbols speak volumes about who the characters are and what they desire from life, the meaning of which, like Ebert when he viewed it, changes every time.
on bbc news
on hindi news
on the news today
on channel 7 news
ôrf news
campo grande news ônibus
ôpera news
campo grande news greve de ônibus
l1 news horário dos ônibus
l1 news ônibus
lago azul news ônibus
news österreich
news österreich heute
news österreich aktuell
news öffentlicher dienst
news österreich corona
news öl
news österreich orf
news ö3
news österreich heute aktuell
news österreich sport
ö24 news
ölpreis news
öbb news
ösv news
österreich news krone
övp news
özil news
öffentlicher dienst news 2023
österreich promi news