The Big Picture
Pixels is a comedy action film with a stellar ensemble cast, including stars like Adam Sandler and Peter Dinklage. It encourages viewers to embrace the silly humor and leave logical thinking behind.
Peter Dinklage's character, Eddie Plant, in Pixels is partly inspired by real-life video game player Billy Mitchell. The character shares similarities with Mitchell, including a competitive nature, a love for titles, and even a questionable reputation for cheating.
Both Eddie Plant and Billy Mitchell have a distinctive appearance, with Eddie sporting a mullet and Mitchell known for his conspicuous ties. The inclusion of a character inspired by a real-life figure like Mitchell adds depth and authenticity to the film.
Pixels is a comedy action film with a penchant for silly humor. While its reception did not live up to expectations, Pixels boasts a stellar ensemble cast featuring Adam Sandler, Peter Dinklage, Kevin James, Josh Gad, and Michelle Monaghan, among others. It even includes cameo appearances by celebrity tennis player Serena Williams and television personality Martha Stewart. With dialogue lines such as "I am sitting on the floor sobbing, drinking wine out of a sippy cup," Pixels is a film that encourages you to leave your logical faculties at the door and embrace the fun unfolding on the screen. But, did you know that the four-time Emmy Award-winning Game of Thrones star Peter Dinklage had a crucial role in the video game film? Peter Dinklage played Eddie Plant in the film, and drew inspiration from a real-life video game prodigy. The character of Eddie Plant was partly inspired by legendary video game player, Billy Mitchell.
To jog your memory, Pixels was directed by Chris Columbus of Home Alone Christmas comedy classic fame, who also directed Harry Potter, Gremlins, and The Christmas Chronicles 2. Pixels follows a team of arcade gamers assembled to fight an alien invasion resulting from the aliens misinterpreting classic '80s video games as a declaration of war by humans. The elite team of video game players includes the obnoxious Eddie Plant, portrayed by Peter Dinklage, and his childhood rival Sam Brenner (Adam Sandler). Years after Brenner lost to Eddie Plant in a championship game of Donkey Kong, the childhood rivals are lost souls — Brenner installs electronics for a living while Eddie is in prison for fraud. Will Cooper (Kevin James), Brenner's childhood gaming friend, is now the President of the U.S., and his other friend, Ludlow Lamonsoff (Josh Gad), is a conspiracy theorist. Together, the childhood video game friends and rivals reunite to save humanity from the alien attackers.
RELATED: Peter Dinklage on 'Transformers: Rise of the Beasts,' the Merits of Voice Acting & Playing a Bot With An "Evil Streak"
The Inspiration Behind Peter Dinklage's Portrayal of Eddie Plant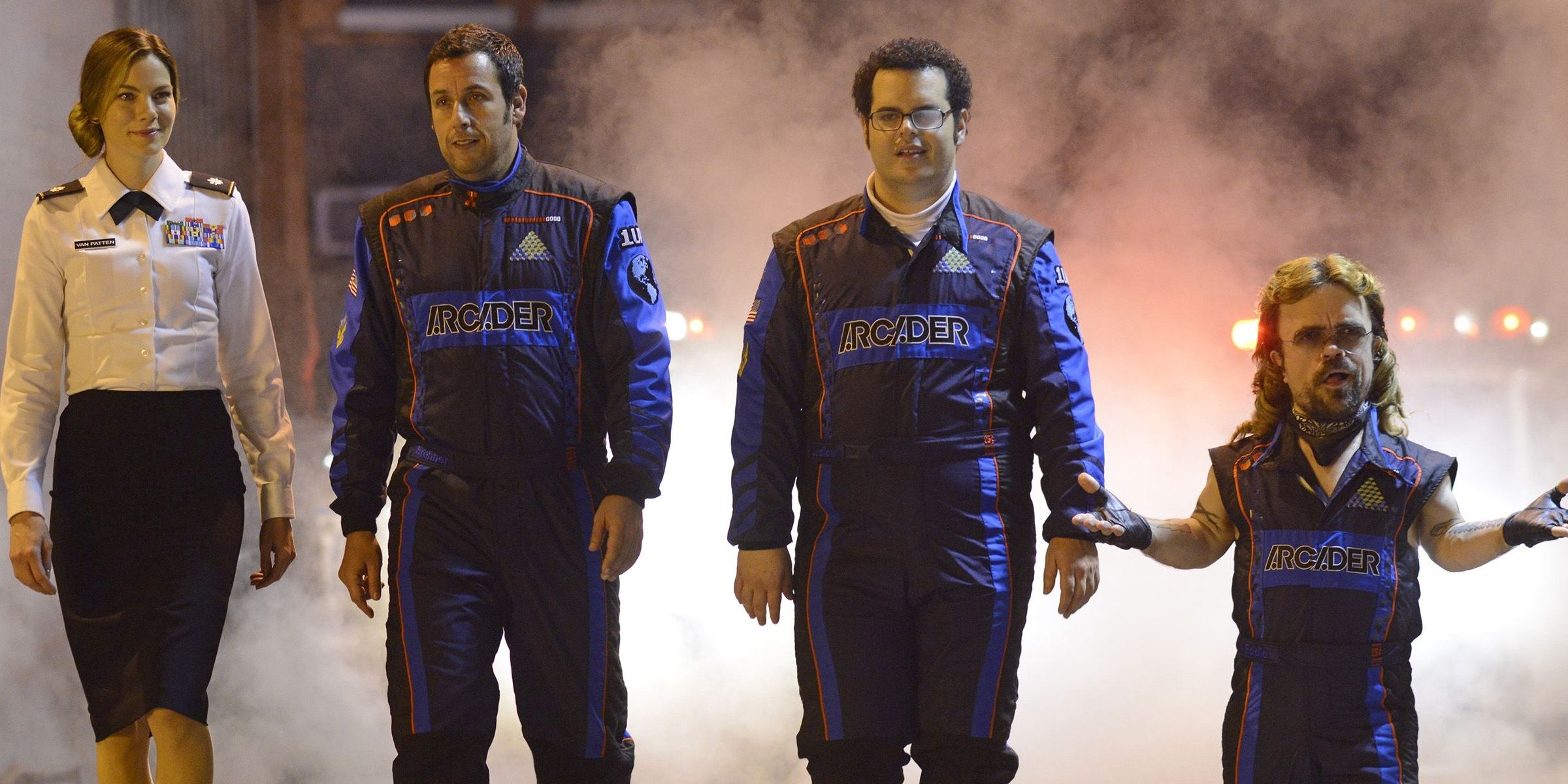 But Peter Dinklage's portrayal of Eddie Plant's inspiration is interesting. Many viewers had long associated the fictional arcade champ with the acclaimed — and later discredited — Pac-Man and Donkey Kong mastermind, Billy Mitchell. From his larger-than-life persona to his unmistakable mullet, Peter Dinklage's Eddie Plant resembles Billy Mitchell on-screen. In an interview with Collider's Steve Weintraub, Chris Columbus confirmed that Peter Dinklage's character was partly inspired by Billy Mitchell. Billy Mitchell rose to prominence in the '80s and '90s by setting records for Pac-Man and Donkey Kong video games. He achieved perfect scores in the games, earning him worldwide recognition, including from the video game database Twin Galaxies and Guinness World Records. His influence is so significant that a documentary based on his records was produced. Seth Gordon's The King of Kong: A Fistful of Quarters is a documentary that follows a video gaming player, Steve Wiebe, as he attempts to break Billy Mitchell's Donkey Kong record. However, just like the "Fire Blaster" in Pixels, Billy Mitchell's real-life legendary winnings were not without controversy. He was accused of using modified hardware, suggesting software emulation to guarantee high scores. This accusation led Twin Galaxies and Guinness World Records to strip him of his records. But just like the fictional Eddie Plant, Billy Mitchell is not a man who gives up easily. He threatened to sue, and Guinness World Records reinstated his records. Twin Galaxies, however, did not, leading to Mitchell's defamation suit against them and others.
Similarities Between Eddie Plant and His Real-Life Inspiration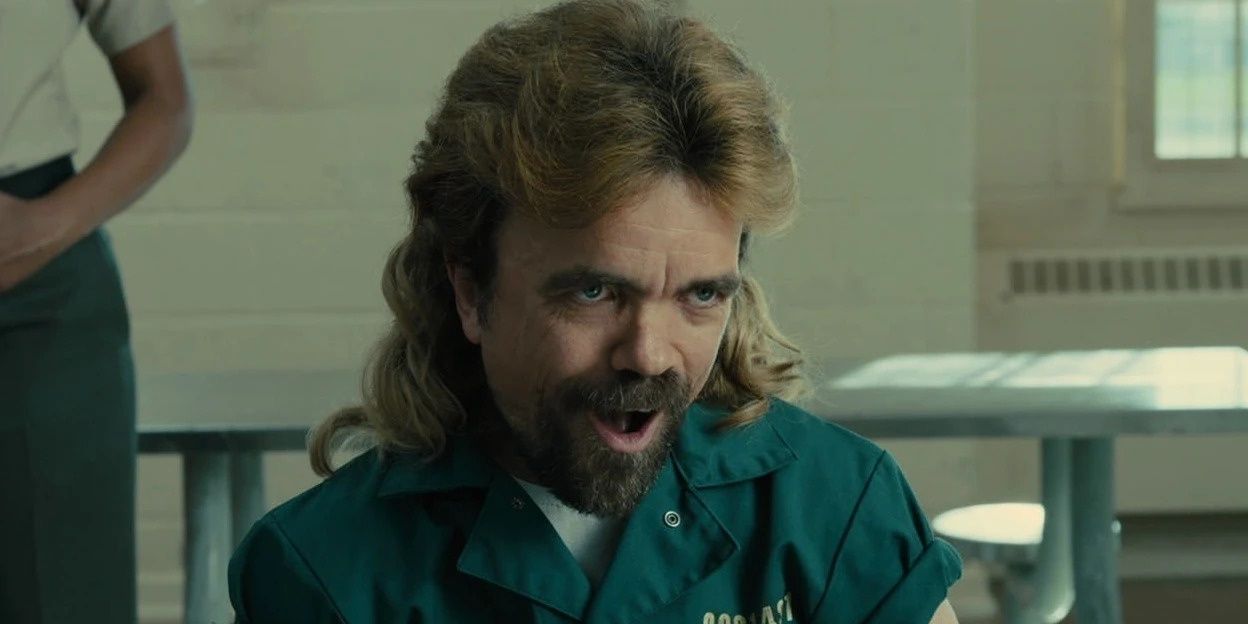 In Pixels, the character Eddie Plant shares many similarities with Billy Mitchell. Just like Billy Mitchell, the Fire Blaster, as Eddie Plant prefers to call himself, is a master of video games. He is the champion of a childhood Donkey Kong competition and has beaten Pac-Man. Like Billy Mitchell, Eddie takes great pride in his titles. Just as the real-life Mitchell wears a self-assured demeanor in the gaming community, Eddie is not afraid to flaunt his titles and ego. When Adam Sandler's Brenner visits him in prison to convince him to join the fight against aliens, he calls Brenner "Second Place" and refers to the president as "Brenner's Sidekick," reminiscent of his childhood victory over them. The real-life Billy Mitchell is known for similar antics, such as calling himself the "Video Game Player of the Century."
Just like Billy Mitchell, Peter Dinklage's character is superbly competitive. Winning is the most important thing to both of them, and titles mean the world to them. Eddie constantly reminds everyone, whether they care to listen or not — as seen in Serena Williams' scene — that he is the star of video games. He doesn't waste time on pleasantries when he meets Brenner in their childhood championship. He immediately picks up on Brenner's strengths and weaknesses to intimidate him in the competition. He tells Brenner that his ability to see patterns will not help him at higher levels of the game. Eddie breaks records and helps destroy the aliens in New York. On the other hand, Billy Mitchell does not take the stripping of his titles lying down, nor does he tolerate those who question the credibility of his records — he sues them!
Needless to say, both Billy Mitchell and his on-screen inspired character are later caught up in cheating allegations. Dinklage's character cheats in the video games and is discovered when Matty (Matt Lintz) picks up his eyeglasses with a cheat code written on them. Likewise, his real-life inspiration is also accused of cheating to break his records.
To crown it all, Peter Dinklage's character looks like Billy Mitchell. He has a mullet that is unmistakable from Billy Mitchell's. He enjoys attention and has a flair for his sense of fashion — he wears sleeveless shirts, much like Billy Mitchell's conspicuous ties (his trademark American-flag ties come to mind).
Numerous fictional characters have drawn inspiration from real-life personalities. From Norman Bates in Psycho, who was inspired by a real-life serial killer, to the Joker in Batman, these inspirations serve to remind us that cinema reflects our lives. Though not entirely documentaries about real-life individuals, they provoke questions about what a fictional character inspired by ourselves would be like. That Peter Dinklage's portrayal of Eddie Plant in Pixels was inspired by the legendary video game player Billy Mitchell, is a testament to his iconic name in the gaming community.
on bbc news
on hindi news
on the news today
on channel 7 news
ôrf news
campo grande news ônibus
ôpera news
campo grande news greve de ônibus
l1 news horário dos ônibus
l1 news ônibus
lago azul news ônibus
news österreich
news österreich heute
news österreich aktuell
news öffentlicher dienst
news österreich corona
news öl
news österreich orf
news ö3
news österreich heute aktuell
news österreich sport
ö24 news
ölpreis news
öbb news
ösv news
österreich news krone
övp news
özil news
öffentlicher dienst news 2023
österreich promi news