The Big Picture
The Rifleman is a spin-off of the anthology series Dick Powell's Zane Grey Theater, and it became one of the most successful spin-off shows of its time.
Chuck Connors and Johnny Crawford give standout performances as father and son in The Rifleman, with Connors bringing stoic strength and Crawford displaying incredible talent as a child actor.
The pilot episode, "The Sharpshooter," sets the tone for the series with a heartfelt father-son relationship and impressive action scenes, making The Rifleman a must-watch classic Western show.
There have been plenty of hit TV shows that have either been direct spin-offs of already existing characters or have had backdoor pilots air as lone stories in anthology series — the latter being true for the hit '50s and '60s Western series The Rifleman. And while The Rifleman wasn't exactly Bonanza or Gunsmoke, it was a hit program that stood on its own amidst the Western film and TV boom of its day and age. In this era, the Western genre boasted many different types of tales to be told, with The Rifleman falling somewhere in a more heartfelt and sincere zone. It was a show that centered itself around father and son relationships, while also having the intention for its antagonists to be given a second chance, opening this show up to be a much more character-based program than most. That being said, when it was called for, this show knew how to throw down with some great action. The Rifleman might not be one of the most impactful Western TV shows of its time, but it is one of the best.
'The Rifleman' Is a Spin-Off of 'Dick Powell's Zane Grey Theater'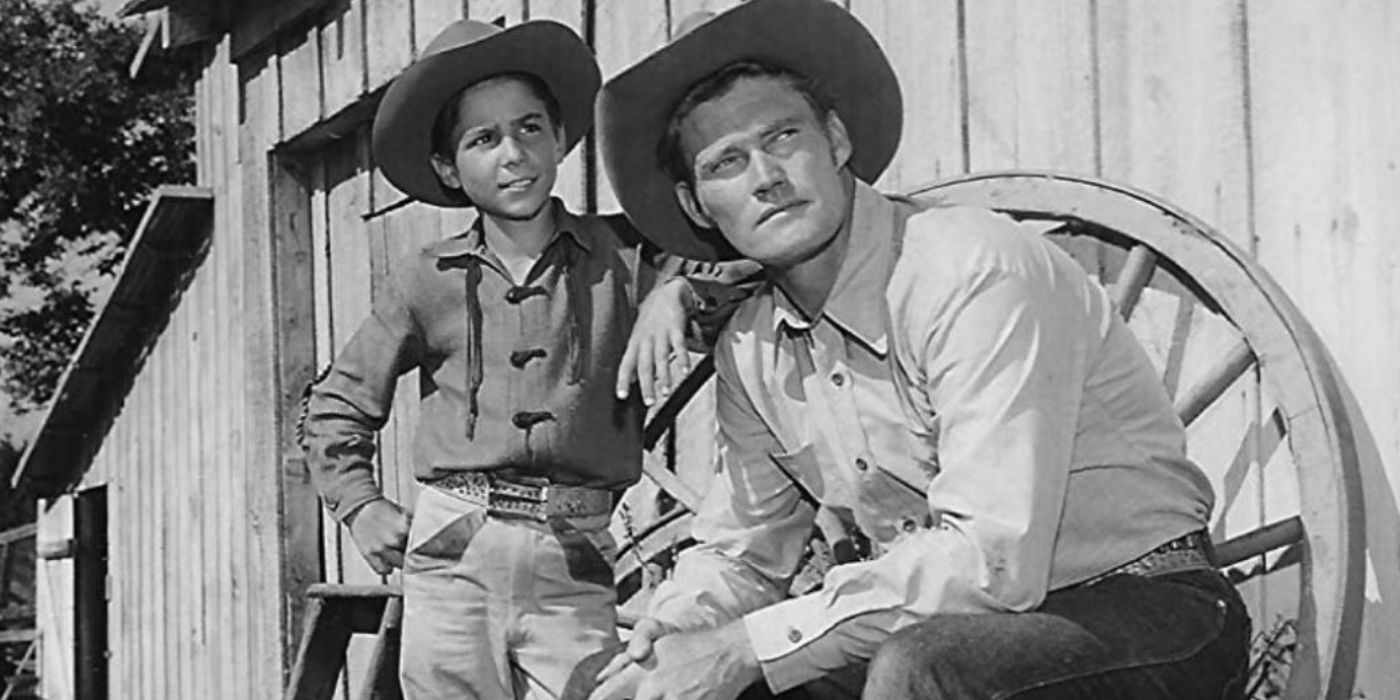 It cannot be exaggerated as to how many Western programs aired in the 1950s and '60s. Think of it like the number of superhero movies that come out today. Everywhere you'd look, there would either be a new Western airing on TV or hitting theaters. Movies like Shane and Rio Bravo dominated the big screen, whereas the aforementioned Bonanza and Gunsmoke ruled the small screen. With the demand being as great as it was, that meant anthology shows would drop audiences into new Western stories every week, with a fresh cast of characters and different plots in each episode. Some of these would either be intentionally developed for new series or so well received that they would spin off into them. One of the most successful spinoff shows of them all would be The Rifleman.
RELATED: Forget 'Bonanza' and 'Gunsmoke,' This Is the Coolest Classic Western TV Show
The first episode of The Rifleman, "The Sharpshooter," would first air on Dick Powell's Zane Grey Theater on March 7, 1958, but the spin-off series itself wouldn't premiere until September 30 of that same year. This show stars Chuck Connors and Johnny Crawford as rancher Lucas McCain and his son Mark McCain, following them as they help solve the problems of those who live in and are visiting their town of North Fork, New Mexico.
Chuck Connors and Johnny Crawford Make This Show Great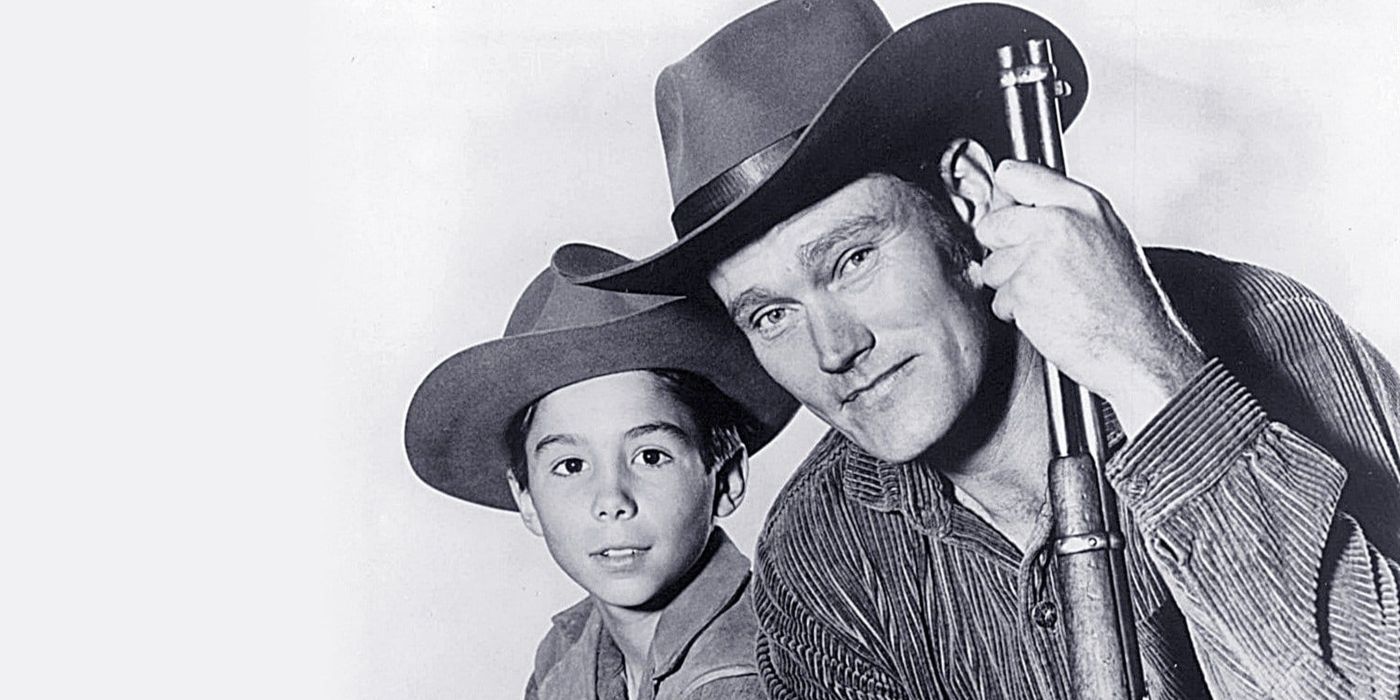 Connors plays McCain with the stoic quality that many actors brought to cowboy parts at the time. He firmly stands his ground when the time calls for it, but is warm and helpful with both those that need his help and those he personally seeks to help. Most of all, he's a loving father to his son and does everything that he can to keep him safe. This is without mentioning that the guy has a good eye, and makes shooting a rifle look like he's flipping hamburgers. It's just what he does, and he loves doing it. While Connors is great as Lucas McCain, Crawford is honestly incredible as his son, Mark, even receiving an Emmy nomination at 13 years old for his work. Child actors are rarely this good. Crawford effortlessly delivers a sadness to so many of his lines, never overacting in the way that most other kids tend to, while also showing a charming and lovable admiration for his father. He's the heart of this show.
'The Rifleman' Starts Off With a Fantastic Pilot
Of course, before the show could take off on its own, it would have to impress audiences everywhere with its pilot — "The Sharpshooter." As stated before, this episode first aired during the second season of Dick Powell's Zane Grey Theater. After watching it, there's no way that you could go without wanting an entire series based around these two! Connors and Crawford's chemistry is apparent right off the bat. These two feel like a father and son who have been through everything together. The series begins as the two first enter the town of North Fork, with the intention of buying a ranch and settling there. As they roll into town, Mark McCain turns around and looks upon where they've come from. His father says to him "There's no looking back, we've come too far." Mark blinks as if his whole life just rushed at him and washed over, then states with melancholic patience, "I wasn't really looking back, I was just remembering back." With a title like The Rifleman and an episode named "The Sharpshooter," it's obvious that we'll get a show with some action, but with this exchange between father and son, the series' intentions become clear.
From there, the McCains run into a little bit of trouble. Lucas is thrown into a sharpshooting competition with a young man named Vernon Tippert (played by a young Dennis Hopper!). However, his skills with a rifle aren't the only thing at stake — if he beats Tippert in the competition, then his son will be killed. This is at the hands of some of the townsfolk, though, a threat that Vernon is unaware of. By the end of the episode, without spoiling things, let's just say we get some truly great action that lives up to the titular character's title. The Rifleman is centered around a loving father-son relationship, but it can also kick some serious ass. Given that this episode was directed by Western and action TV vet Arnold Laven, this should come as no surprise. That said, it's writer Sam Peckinpah who really builds the story wonderfully. For a '50s TV episode, "The Sharpshooter" has dialogue that's as sharp as McCain's shot, and a story that moves like a bullet. You'll be shocked that the runtime is up when the credits roll.
Other Shows that Spun-Off of 'Dick Powell's Zane Grey Theater'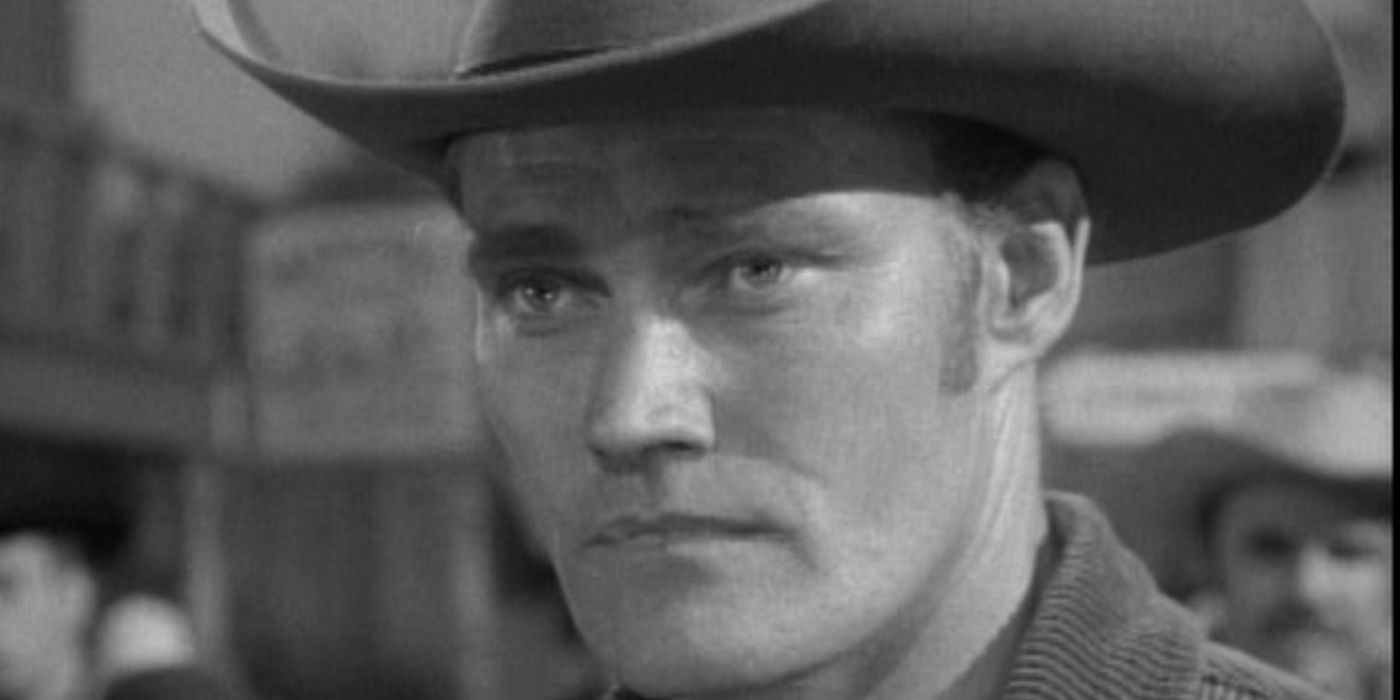 The Rifleman was a huge success after spinning off of Dick Powell's Zane Grey Theater, and went on to run from 1958 until 1963, airing for five seasons with 168 episodes in total. The series was a huge attraction for creative talent across the board, with over 500 guest stars coming on to the show at one time or another, including the likes of Adam West, Lee Van Cleef, John Carradine, and Lon Chaney Jr. This wasn't the only series that spun off of the Zane Grey Theater, either. Multiple series like Trackdown, Black Saddle, The Westerner, and Johnny Gringo had their pilots first air on the anthology program, and eventually spin off into their own shows. Despite kicking off multiple shows, none of the Zane Grey spinoffs would go on to be as successful as The Rifleman.
If you're looking for a fantastic classic Western show, one with a real heart, loads of fantastic action, and a wonderful father-son duo, then look no further than The Rifleman. "The Sharpshooter" is the perfect pilot for more reasons than one, but namely its ability to root itself in a lovely sentimentality, while also kicking major ass. It's no wonder that these two would go on to live on the small screen in their own hit TV show, and we all should be thankful that they did. In short, The Rifleman rocks.
on bbc news
on hindi news
on the news today
on channel 7 news
ôrf news
campo grande news ônibus
ôpera news
campo grande news greve de ônibus
l1 news horário dos ônibus
l1 news ônibus
lago azul news ônibus
news österreich
news österreich heute
news österreich aktuell
news öffentlicher dienst
news österreich corona
news öl
news österreich orf
news ö3
news österreich heute aktuell
news österreich sport
ö24 news
ölpreis news
öbb news
ösv news
österreich news krone
övp news
özil news
öffentlicher dienst news 2023
österreich promi news