Friends ran for ten seasons, the last one airing in 2004. Despite the fact that the series hasn't been on air for almost two decades and some of Friends' storylines are problematic, the goofy show has gathered a devoted audience and keeps entertaining fans of different generations. The comedy sitcom focuses on the life of six different, yet charming characters, as they navigate life in New York in their 20s, and it includes a lot of rocky relationships.
One of the most familiar aspects of Friends was Ross and Rachel's will-they-won't-they relationship, which happens throughout the entire series. Their romance included unrequited love, jealousy, cheating, pregnancy, and the famous "we were on a break" dilemma. The two had an on-and-off relationship throughout the sitcom's ten seasons, with the audience constantly wondering whether they would eventually make it work. A Friends fan theory might suggest why the two characters are just so unlucky and why they could never be on the same page in the beginning.
RELATED: That Horrific Friends Theory Is Tragic and 'Terrible' – But It Also Makes Sense
Ross and Rachel's Will-They-Won't They Relationship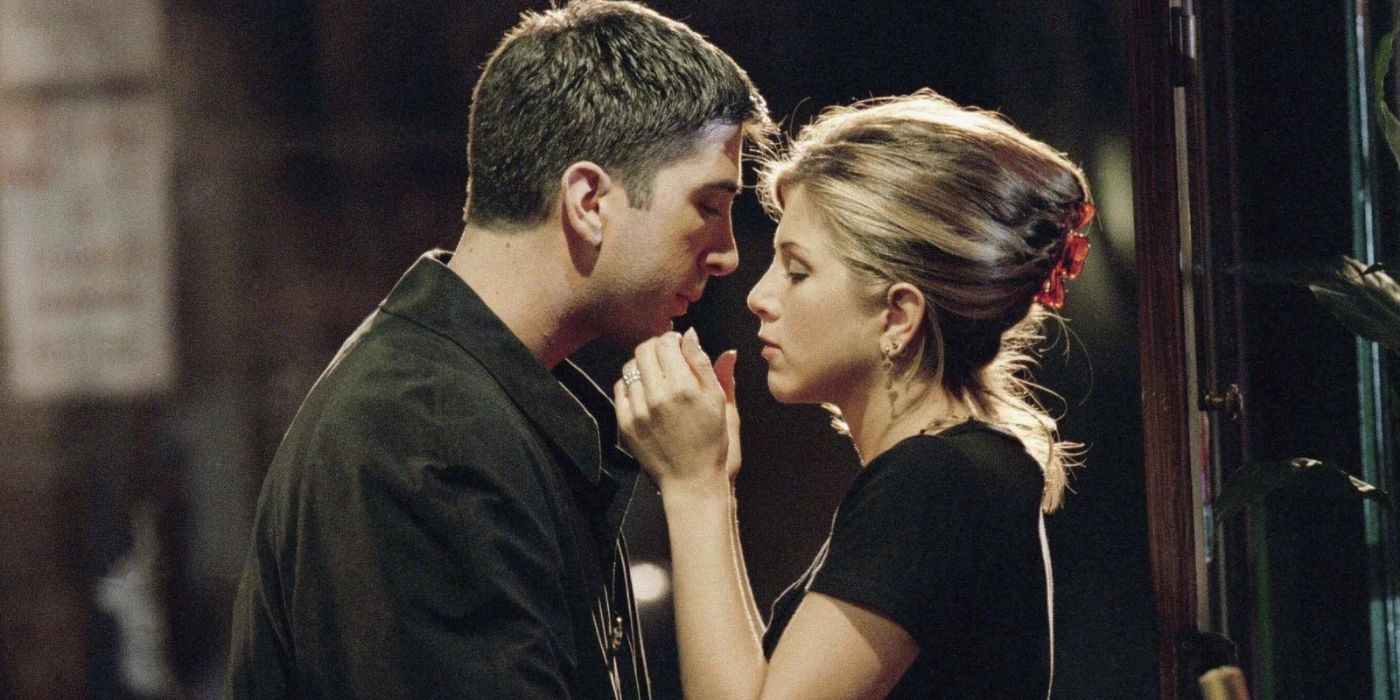 Ross Geller (David Schwimmer) and Rachel Green (Jennifer Aniston) are one of the most famous couples not just on Friends, but on television as well. The lovable dork and the stylish, out-of-his-league prom queen is a common trope, and it worked for Friends, too. It took Ross and Rachel a season and a half to get together initially, only to break up one season later. From that moment forward, the two start an on-and-off relationship, with weddings, pregnancies, and cheating involved. Despite the fact that the audience was aware of how unfit the two characters were, fans couldn't help but tune in and wonder whether the two would be able to make it.
The two characters struggled to see eye to eye, even from early on. Since Rachel and Monica were good friends in high school, Ross had always been around, but Rachel never noticed him or treated him as a potential partner. She confesses that she did think he was "Monica's geek older brother," and even when he asked her if it would be okay to ask her out in the future, she didn't think much of it. It's only after she learns about his crush on her that Rachel starts reciprocating Ross' feelings, but he is already dating Julie. They officially get together in "The One With the Prom" after several bumps in the road. With their breakup one season later in "The One With the Morning After," following jealousies, misunderstandings, and disrespect, the audience gets a good feeling of just how unfit the two are as a couple. Or was it actually just a series of bad luck?
RELATED: The First 48's Max Ryden, Chase Calhoun and the Making of Homicide Detectives
The Friends Fan Theory About Ross and Rachel's Bad Luck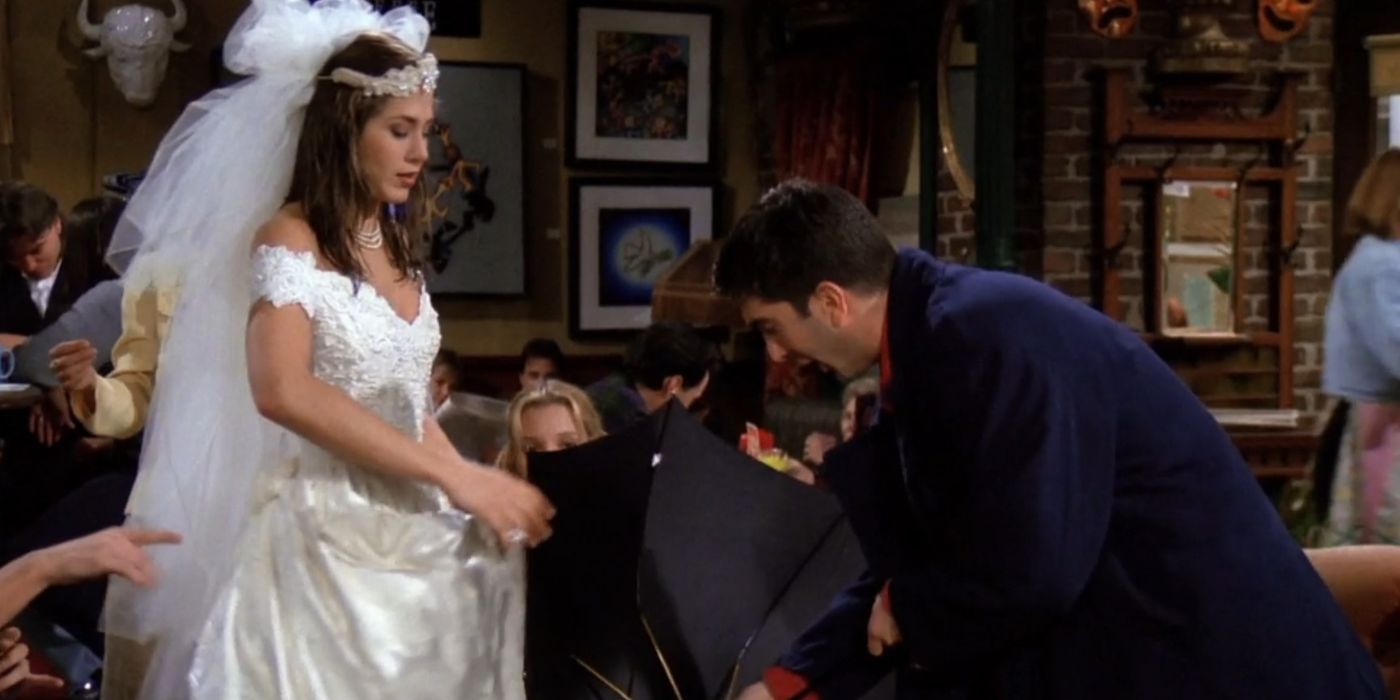 The fan theory Reddit user Smoothmotives posted suggests Ross and Rachel's relationship doesn't work because when Ross meets Rachel in the coffee house in the series' pilot, outside is raining and his umbrella opens up unexpectedly inside when he wants to shake hands with Rachel. Superstitious people are aware that opening an umbrella inside will bring you bad luck. More specifically, a seven-year bad luck streak. According to the timeline proposed by the fan theory's author, the "curse" starts on September 22, 1994 (in the Pilot episode), and the bad luck ends on September 27, 2001, with the pregnancy announcement.
Taking a look at their bad timing, the "curse" fan theory might check out. First, Ross had a longtime crush on Rachel, which she never reciprocated. Then, the moment Ross is ready to move on with Julie, Rachel learns about his crush and develops feelings for him. It takes a long time for them to get on the same page, with Paolo, Julie, the list, and more in between. Their struggles don't end there — throughout the show, there are numerous instances when they want to get back together, but the timing never works, and they're never in the same place. Those include Ross' wedding to Emily, when Rachel travels to stop it, following their wedding in Vegas when Ross doesn't want to get divorce, and their failed attempt after Rachel's pregnancy.
Of course, die-hard fans of the show will soon realize this fan theory isn't bulletproof. Ross and Rachel have their fair share of bad luck when it comes to their relationship, but a lot of their problems stem from poor choices and miscommunication. Plus, the seven-year bad luck theory sets the end of the "curse" in the first episode of Season 8, where Rachel tells Ross she's pregnant, but their problems aren't "magically" solved. Maybe because Ross didn't let Phoebe cleanse his aura in the first episode?
RELATED: Why And Just Like That… Should Have Ended With Season 2
Ross and Rachel's Happy Ending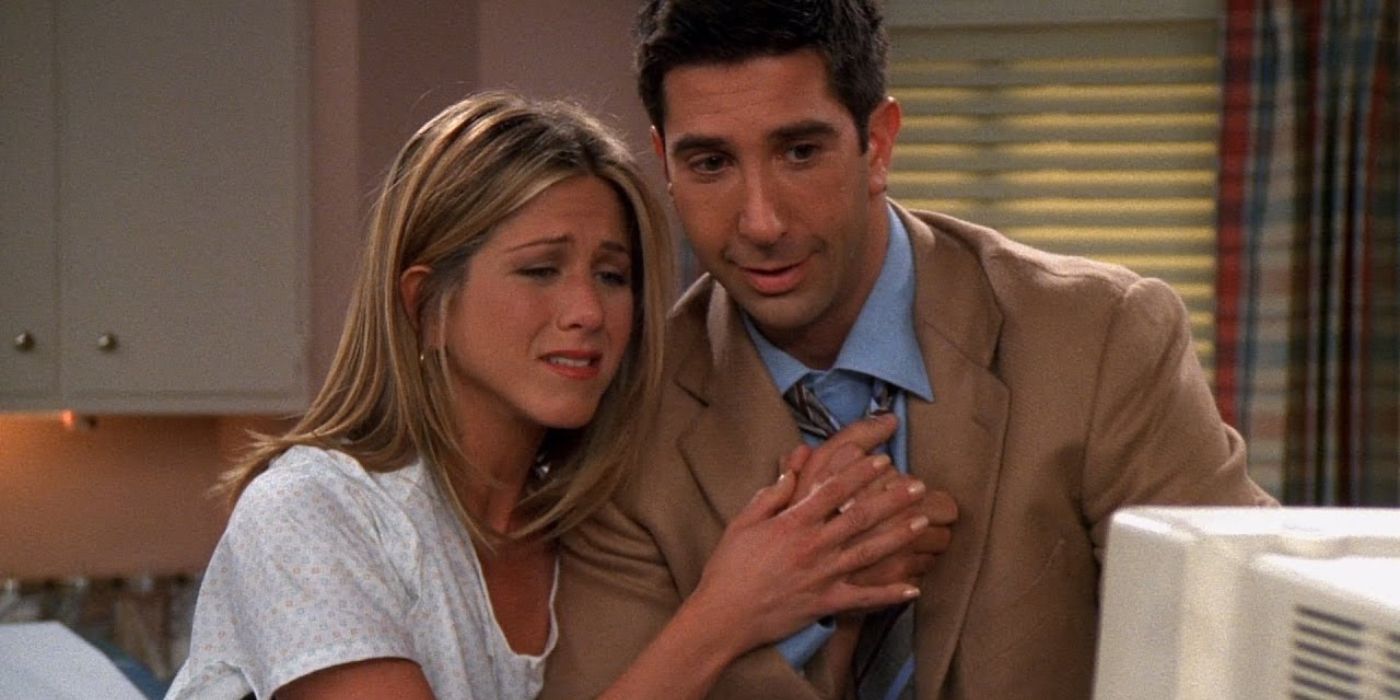 Although the alleged "curse" ends with Rachel telling Ross about her pregnancy, there are two more seasons of the show when they don't get together. However, fans can't ignore the fact that their daughter, Emma, is the element that binds them further together, giving them more opportunities to review their relationship and the possibility of getting back together. However, the show kept the viewers on the edge of their seats until the very last episode, and Ross, too, as he wondered if she got off the plane. Indeed, she does get off the plane, ditching her life in Paris, and staying with him and Emma in New York instead. But do they get their happy ending?
It looks like the troublesome part of their relationship ends after the show's finale, although the two didn't have a smooth journey getting there. Jennifer Aniston and David Schwimmer both agreed in Max's Friends: The Reunion special that they believe Ross and Rachel were still together. Friends' spinoff series Joey even suggests that they are married. Despite never mentioning them by name, Joey tells his sister Gina "I was happy in New York but all of my friends got married and had kids," seemingly confirming that Ross and Rachel got married. Friends' co-creator, David Crane, also confirmed to The Wrap that they do have a happy ending, saying that "they worked really hard, ten years" to get together.
Early in their relationship, Ross said that his future with Rachel included getting married, having children, and living in the suburbs. And given that Monica did exactly that with Chandler, there was nothing stopping them from also moving out of the city and enjoying their happily ever after.
on bbc news
on hindi news
on the news today
on channel 7 news
ôrf news
campo grande news ônibus
ôpera news
campo grande news greve de ônibus
l1 news horário dos ônibus
l1 news ônibus
lago azul news ônibus
news österreich
news österreich heute
news österreich aktuell
news öffentlicher dienst
news österreich corona
news öl
news österreich orf
news ö3
news österreich heute aktuell
news österreich sport
ö24 news
ölpreis news
öbb news
ösv news
österreich news krone
övp news
özil news
öffentlicher dienst news 2023
österreich promi news