Summary
Blorbo From My Shows is a popular meme on Tumblr that playfully mocks fans who overly reference their favorite niche characters from TV shows.
The meme highlights the over-saturation of characters and shows on Tumblr, targeting fans who expect others to know obscure references.
The Blorbo meaning, as in Blorbo From My Shows, may not be perfectly clear upon first hearing the term, but once it's explained, it's easy to see why the viral Tumblr meme is so popular and applicable to so many fandoms. Tumblr is a blogging and social network that specializes in sharing original art, pictures, and memes. Television, movies, and other pieces of pop culture are examined, analyzed, expanded on, and critiqued on the site.
On Tumblr, trends begin to form, and these trends themselves can then be examined and memed in a continuous circle of meta analyzation. Once a trend or post becomes popular enough, a shorthand can develop and people pile onto the joke. This isn't Tumblr-specific, as memes everywhere take something innocuous or in the news and twist it in a way that can be either mocking like with Kendall Jenner's cucumber meme, or appreciative, like with the Emma D'Arcy Negroni meme. Like Blorbo, some memes can spiral into absurdity to the point they're almost unrecognizable as a language, but they'll usually make sense when fully explained.
Blorbo From My Shows Is A Meme Making Fun Of Tumblr Users & Fandoms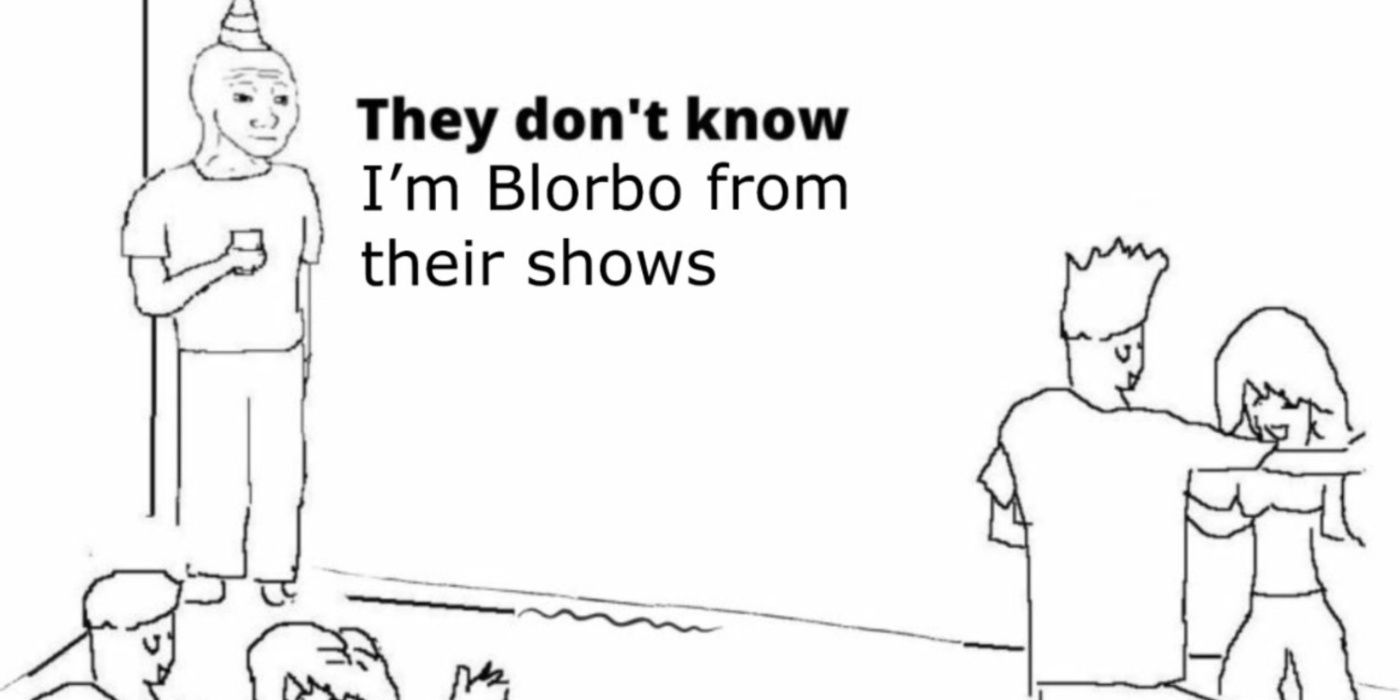 Blorbo From My Shows is a slang term for describing someone's favorite character in a show (via Know Your Meme). The first appearance of the meme came on December 24th, 2021 when user thelustiestargonianmaid posted, "Bitches will be like 'prev tags omg' on my post and I check the preg" [SIC] "tags and it's like 'blorbo from my shows.'" The joke is that there are so many characters and shows beloved by Tumblr users, that any single post can unintentionally reference said character. With people constantly commenting on memes and posts, after a while, every protagonist becomes "Blorbo" and every show becomes "My Shows".
Fandoms dominate Tumblr and there are fans for every niche character on every niche show. Blorbo From My Shows quickly developed as a way to mock the fans with strong attachments to these characters. While the meme is certainly used as a way to tease lovers of odd and unusual shows, it's reserved more for the fans who reference their niche favorite characters as if the rest of the general online community should know who they are. It's a reactionary meme to the over-saturation of characters and TV shows which can at times be exhausting.
Blorbo Has Launched Spinoff Terms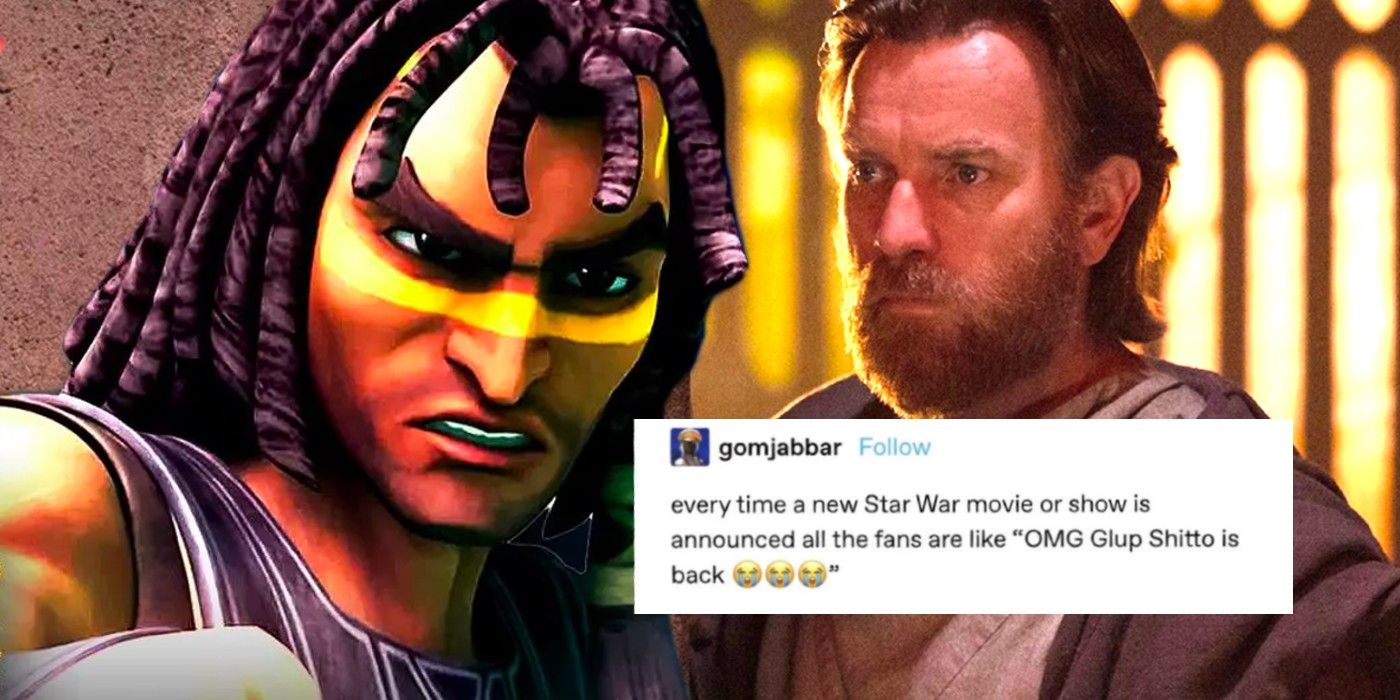 Blorbo From My Shows shares similarities with the memes Glup Shitto and Scrimblo Bimblo. Each of these memes has the same basic premise, mocking overly specific characters that only a few people know but are overeager about. However, each has a specific use. Glup Shitto, first used by Tumblr user gomjabbar on September 3rd, 2020, specifically refers to new Star Wars characters (via Know Your Meme). With the frequent announcement of new Star Wars properties, it inevitably leads to fans proclaiming their excitement for the return of a favorite, and usually obscure, character. Glup Shitto is the archetypical Star Wars character name for those characters.
To hardcore fans, Hondo Ohnaka may be a very cool Star Wars character, but to casual viewers, his name may as well be Glup Shitto. The same goes for Scrimblo Bimblo, a mocking name to exaggeratedly describe how fans of video games can get when their favorite character is not added to Super Smash Bros. (via Know Your Meme). Scrimblo Bimblo is the archetypical name for an obscure platforming character that only a few people may remember. Blorbo From My Shows, like similar memes, is a way to poke fun at the over-the-top fan love that can take hold of niche characters and shows on Tumblr.
on bbc news
on hindi news
on the news today
on channel 7 news
ôrf news
campo grande news ônibus
ôpera news
campo grande news greve de ônibus
l1 news horário dos ônibus
l1 news ônibus
lago azul news ônibus
news österreich
news österreich heute
news österreich aktuell
news öffentlicher dienst
news österreich corona
news öl
news österreich orf
news ö3
news österreich heute aktuell
news österreich sport
ö24 news
ölpreis news
öbb news
ösv news
österreich news krone
övp news
özil news
öffentlicher dienst news 2023
österreich promi news