Summary
The Maker has recently recreated an all-new version of Marvel's Ultimate Universe.
A newly formed Avengers team tries to restore their world to the way it should be, and their efforts lead to Thor being seriously injured.
With Thor being sidelined, new possibilities are available to this new team of Avengers.
The following contains spoilers for Ultimate Universe #1, on sale now from Marvel Comics.
The Ultimate Marvel universe is a harsh landscape where even powerful gods face the possibility of death. The Ultimates served as a remodeled version of Earth-616's Avengers as their universe evolved into a thriving world of characters with very different fates from their mainstream counterparts. Apart from Miles Morales, the only original survivor of the Ultimate Universe is the Maker, who has now manipulated events to create a world of his design. However, a newly formed team of Ultimate Avengers has come together to right the wrongs of their universe.
After Howard Stark trapped both himself and the Maker in his Future City, the villain's subordinates decided to launch an attack against North America. Stark's teenage son, Tony, and the Maker's former prisoner, Reed Richards (aka Doctor Doom), banded together with the idea of forming a powerful alliance of heroes to fight the consortium that rules the world from the shadows. However, their recruitment efforts have led to a powerful hero being seriously injured, leaving a massive impact on not only the team, but the future of their world.
The New Ultimate Avengers Have Experienced Their First Casualty
The Ultimate Universe Introduces an Evil (And Deadly) Version of a Powerful X-Men Ally
Just two weeks have passed since the events of Ultimate Invasion, which culminated in the creation of a new Ultimate Universe, Earth-6160. Ultimate Universe #1 (by Jonathan Hickman, David Curiel, and Joe Caramagna) features Tony and Richards breaking into an Asgardian prison to free the unjustly imprisoned Thor. His warden, Sif, eventually joins the party as well to keep an eye on her former prisoner. Together, they infiltrate Latveria after learning that the Maker has been storing catalysts and keys to events that would have given the heroes of this world their powers. However, before this mission can be accomplished, Captain Britain stabs Thor from behind, seriously wounding the God of Thunder.
While this new Ultimate Earth has yet to face the ordeals that plagued the original Ultimate Universe, a dark cloud still hangs over the heroes. One of their most powerful allies has been seriously injured, and may yet succumb to his injury. If Thor is unable to overcome a premature end, the new Ultimates team may be left in desperate need of someone to fill the vacant powerhouse position.
Thor's Injury Opens Up New Possibilities
Ultimate Spider-Man Reverses One More Day's Worst Moment
With Thor being sidelined (at least momentarily) there now exists a need for someone else to step in as the powerhouse member of the team. The most suitable candidate out of the current recruits is Lady Sif. As an Asgardian, superhuman strength, speed, and stamina are included in her powers, and she is also a skilled warrior who has proven to be quite adept with a sword. Her worthiness to wield Mjolnir remains questionable, although she remains a formidable opponent with or without the aid of Thor's enchanted hammer.
Captain America may prove capable of stepping into the role, as he has previously proven worthy of wielding Thor's enchanted hammer. However, the good captain currently remains frozen in ice, although the other heroes have recovered him and are seeking a way to safely release him. Captain America could also serve as the leader of the team, giving them much needed focus, whether he ends up taking the hammer or relying on his more traditional shield.
While the death or replacement of Thor remains speculation at this point, the fact remains that a tragedy has befallen the mighty God, and his life is in serious danger. Additionally, this new team of heroes has already made powerful enemies who are actively moving to turn the entire world against them. The team now faces not only the possibility of losing their most powerful member, but the threat of their reputation being tarnished as the entire world is turned against them. However, the trials that they now face are likely to be the protagonists for transforming this wayward group of heroes into a team worthy of being called Avengers.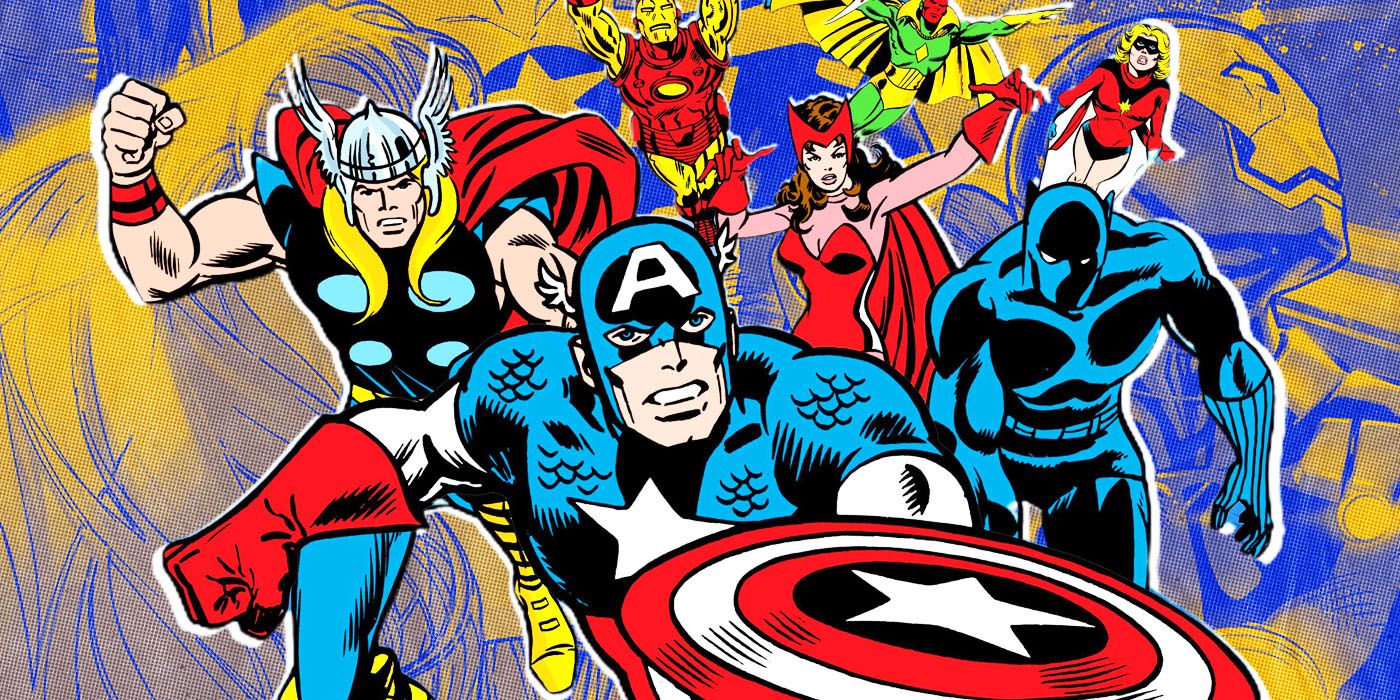 Earth's Mightiest Heroes, Marvel's Avengers first appeared in 1963. While Marvel Comics premier superhero team has boasted a rotating cast of heroes, and even spinoff franchises like the West Coast Avengers, heroes like The Hulk, Iron Man, Captain America, The Wasp, and Thor are mainstays of this potent franchise that has helped defined Marvel Comics and the MCU.
on bbc news
on hindi news
on the news today
on channel 7 news
ôrf news
campo grande news ônibus
ôpera news
campo grande news greve de ônibus
l1 news horário dos ônibus
l1 news ônibus
lago azul news ônibus
news österreich
news österreich heute
news österreich aktuell
news öffentlicher dienst
news österreich corona
news öl
news österreich orf
news ö3
news österreich heute aktuell
news österreich sport
ö24 news
ölpreis news
öbb news
ösv news
österreich news krone
övp news
özil news
öffentlicher dienst news 2023
österreich promi news