Based on the timeless Chinese novel Journey to the West, The Monkey King is a computer-animated movie that debuted on Netflix in August 2023. The classic story follows Monkey King and his mystical fighting stick as they embark on a perilous mission to slay 100 demons and defeat the mighty Dragon King. Along the way, Monkey King is forced to learn that his ego and ambition may be his biggest enemy of all.
Despite earning middling reviews, The Monkey King boasts a supremely talented cast of Asian American actors who most fans will recognize from several high-profile movies and TV shows. For those who've yet to see the enchanting animated action-adventure film, the superb cast of characters makes The Monkey King worthwhile.
Jimmy O. Yang as Monkey King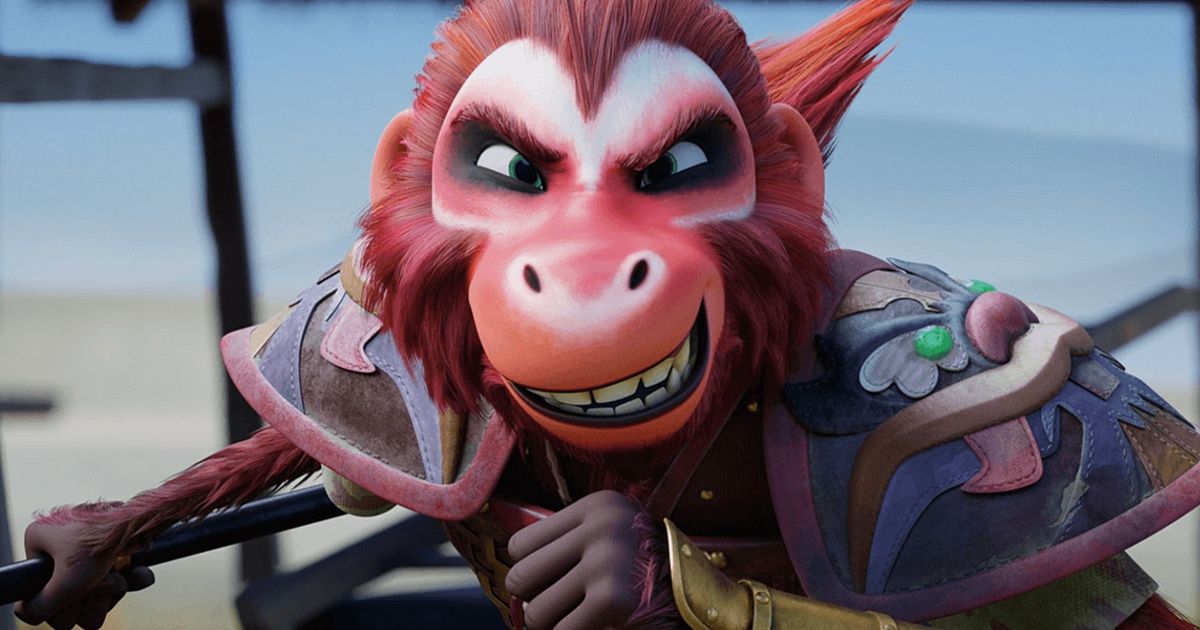 Jimmy O. Yang brings Monkey King to life as the movie's main protagonist. According to lore, Monkey King was born from stone on top of a mountain that upset the balance of the Jade Emperor. When told to find purpose by the Buddha, Monkey King decides to challenge 100 demons with the help of his magical fighting staff. Alas, Monkey King's true test is overcoming his unruly nature and finding a sense of humility.
Yang is a hilarious stand-up comedian who spent the first part of his acting career as a guest star on various TV shows. His big breakout role came in 2014 when he was cast as Jian Yang in HBO's acclaimed comedy series, Silicon Valley. He has since appeared in such TV shows as Space Force and American Born Chinese, as well as such popular movies as Crazy Rich Asians and Fantasy Island.
Bowen Yang as Dragon King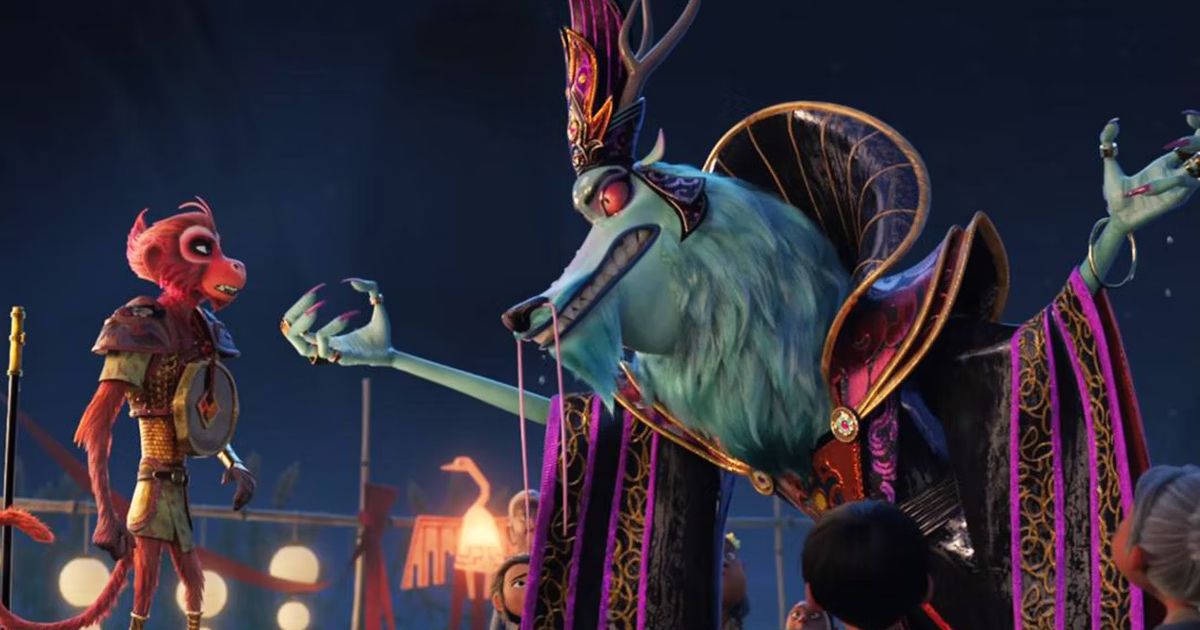 Bowen Yang voices the movie's primary antagonist, Dragon King. Known as the God of water and weather, Dragon King vows to bring Monkey King down after Monkey King obtains his magical staff from the sea beneath his kingdom. Along the way, Dragon King employs several sneaky ploys to lure Monkey King into his trap, such as assigning a double agent to keep tabs on his progress.
Yang is a talented comedian who is best known for writing and playing various characters on Saturday Night Live. His most prominent acting credits include playing Edmund on Awkwafina Is Nora From Queens. Given Yang's experience voicing roles in animated projects like Archer and Duncanville, it's easy to see why he was cast in such a significant role in The Monkey King.
Jolie Hoang-Rappaport as Lin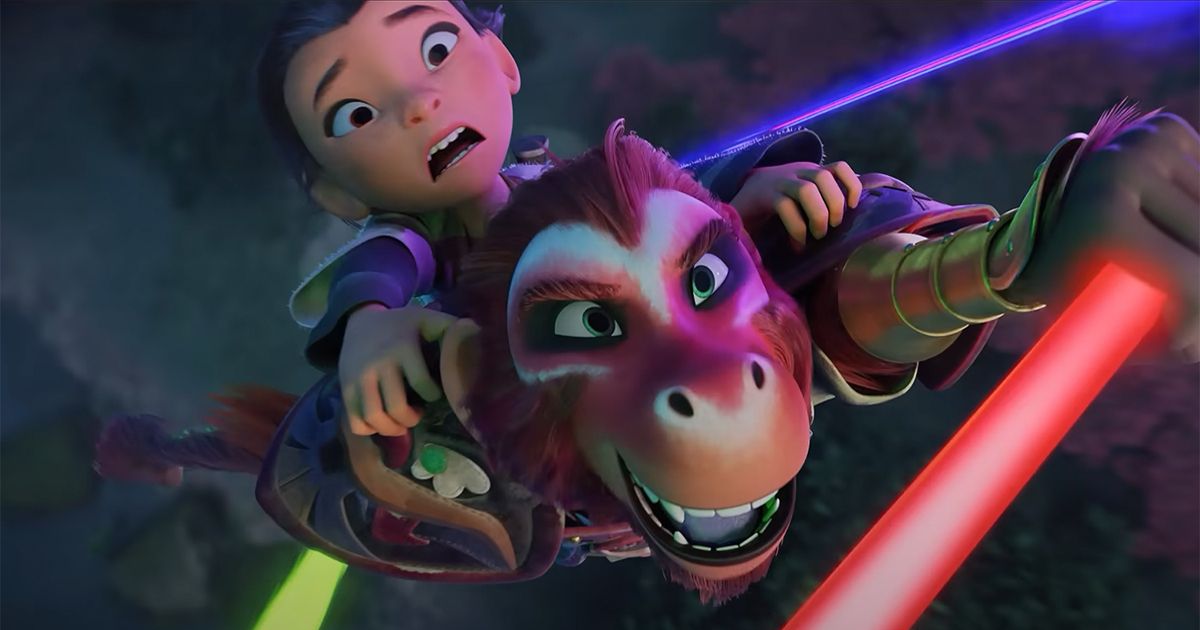 Jolie Hoang-Rappaport portrays Lin. Lin is assigned by Dragon King to accompany Monkey King on his journey after he defeats The Red Girl. While Lin works as a secret agent on behalf of Dragon King, over time, she takes a liking to Monkey King and decides to betray her ruler to help him succeed in his quest for glory.
Hoang-Rappaport has spent most of her career on television. In addition to starring in HBO's acclaimed 2010s miniseries, Watchmen, Hoang-Rappaport has appeared in everything from Just Add Magic and Head of the Class to Cousins for Life and The Big Show Show. While The Monkey King marks her first mainstream feature film, she gives such a memorable performance that fans are bound to see more of her in the future.
Jo Koy as Benbo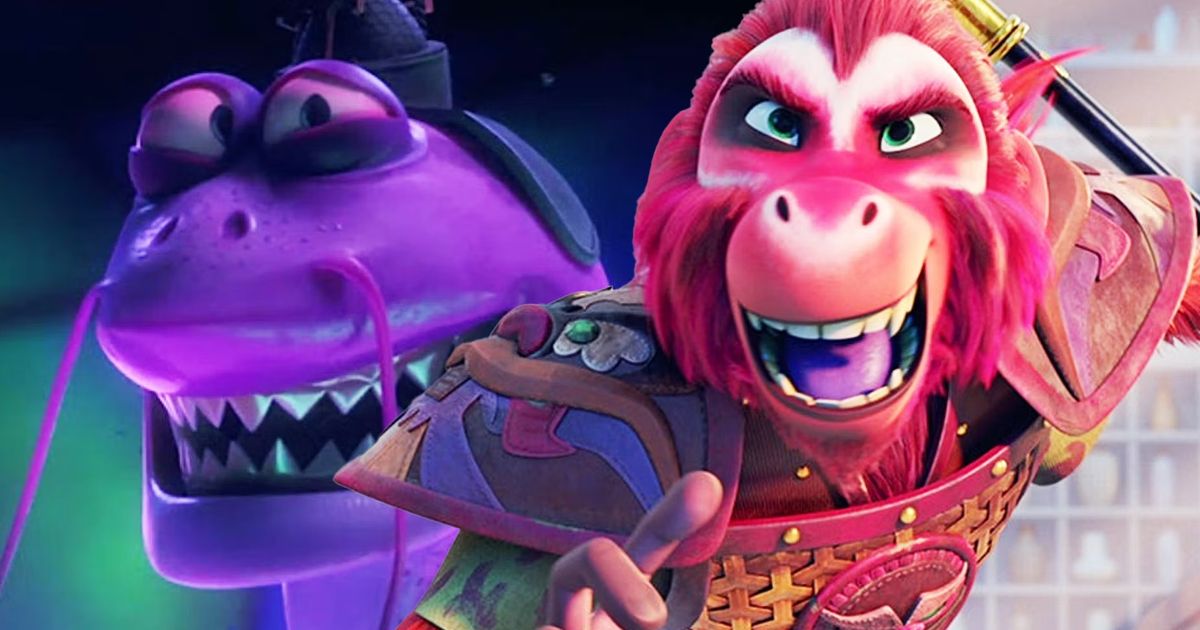 Superstar stand-up comedian Jo Koy adds levity to the movie as Benbo. Benbo is one of Dragon King's bumbling minions assigned to capture Monkey King. Often accompanied by his sidekick Babbo (Ron Yuan), the dimwitted banter the two characters trade adds unforgettable comic relief to the movie. Much of Benbo's sense of humor is built around Koy's trademark sense of humor.
RelatedThe 20 Best Stand-Up Specials on Max
Although Koy is best known for his stand-up comedy specials, he has increased his screen presence dramatically since 2018. In 2022, he starred in the autobiographical comedy film Easter Sunday. In 2023, he voiced a role in Awkwafina Is Nora From Queens and appeared as a bartender in Disney's Haunted Mansion. With no signs of slowing down anytime soon, Koy can be seen next in the TV series Game Changers and the animated film Leo.
BD Wong as Buddha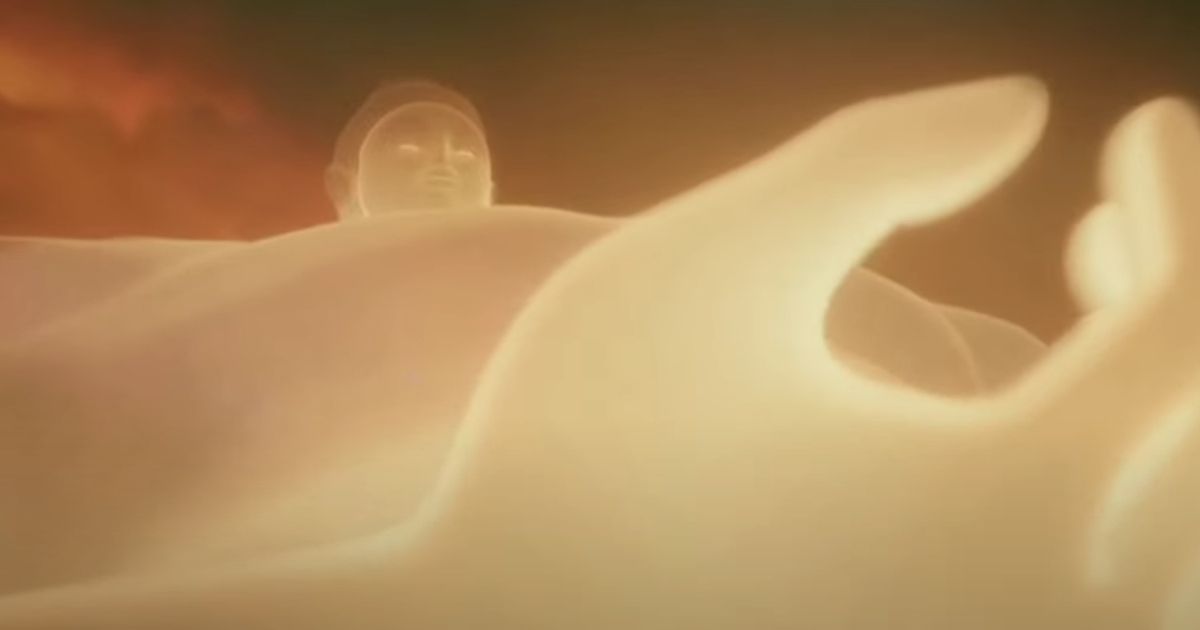 BD Wong voices the almighty role of Buddha in The Monkey King. Buddha helps incite the plot by ordering Monkey King to find his life's purpose after disturbing the Jade Emperor. Along the Monkey King's journey, Buddha is there to guide him toward a spiritual path of moral righteousness. With immense grace and gravitas, Wong is perfectly cast in the role.
Wong is perhaps best known for playing the recurring character Dr. Henry Wu in the Jurassic Park franchise. Wong's diverse credits also include playing recurring roles in the HBO prison drama Oz, and Law & Order: SVU. Wong also portrayed Wally in Awkwafina Is Nora From Queens, which partially explains why he has such great chemistry with Bowen Yang and Jolie Hoang-Rappaport in The Monkey King.
Nan Li as Stick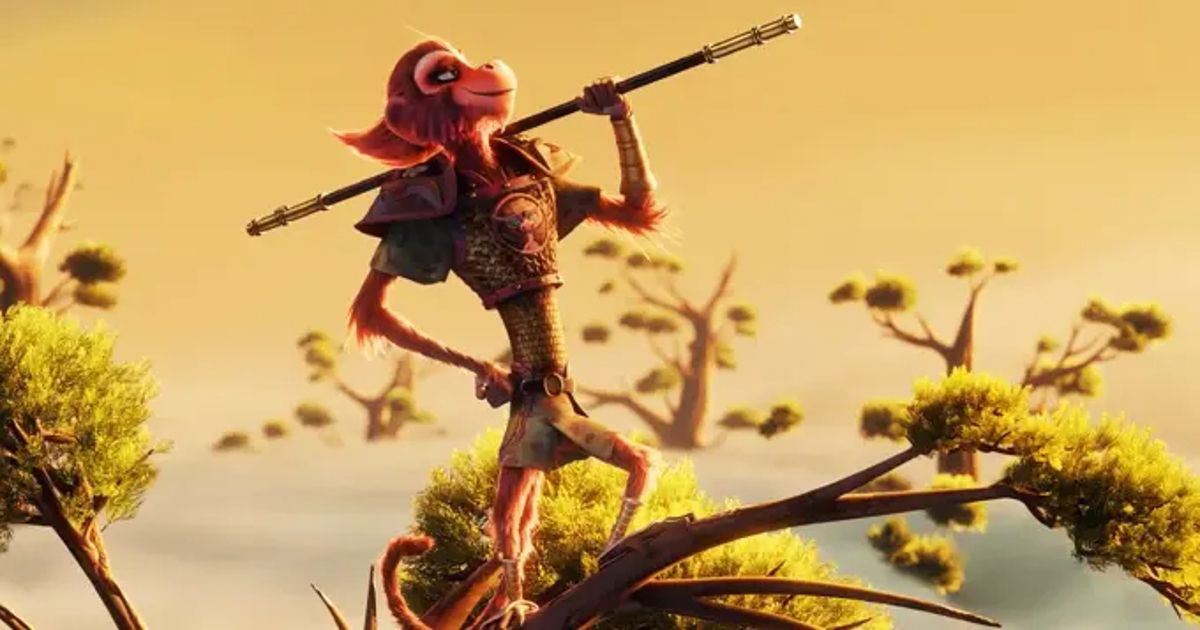 Nan Li voices the role of Stick, the unsung hero who joins Monkey King on his journey. Stick is a magical staff that Monkey Finds beneath the sea and uses to slay 100 Demons to join the Immortal Ones. Far more grounded and humble than Monkey King, Stick imparts valuable lessons to the title character and often croons his theme song to keep him going when morale is low.
Li is one of the least-known actors in the cast who was recruited for her ability to throat sing (via IndieWire). Yet, despite her lack of experience relative to her cast mates, Li adds undeniable soulfulness to her character. Before being cast in The Monkey King, Li's last credit came in 2001 when she starred in the TV series Kang Xi wang chao.
Ron Yuan as Babbo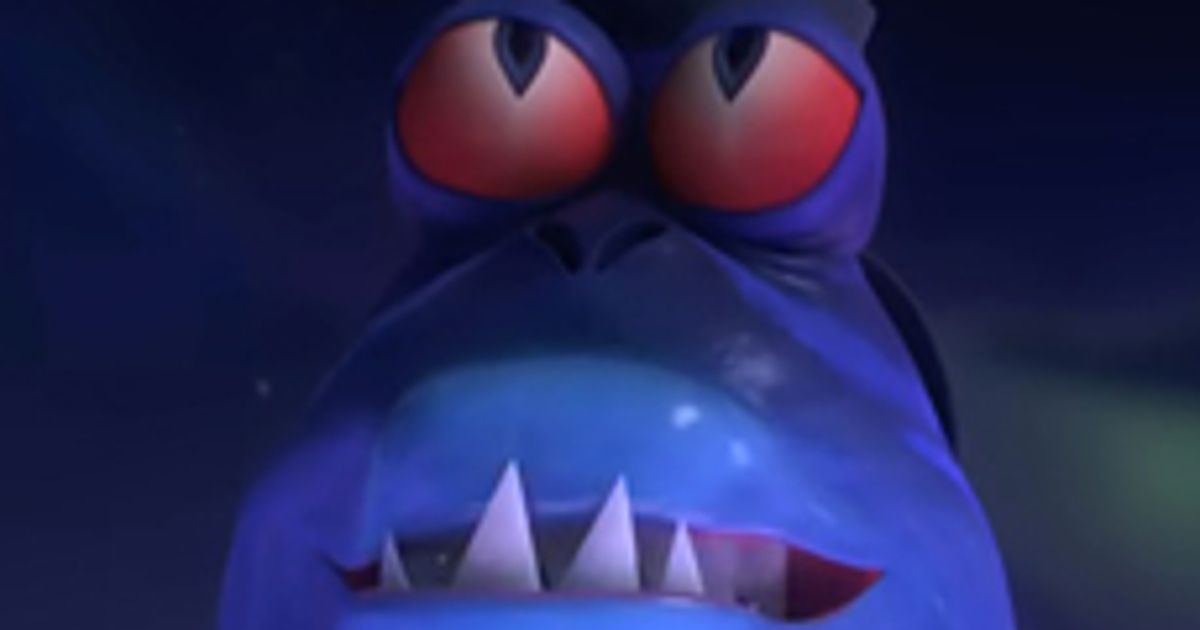 Ron Yuan voices Babbo in the beloved 2023 animated movie, the adorable yet aggressive monster who works for the Dragon King. Along with Benbo, Babbo attempts to capture Monkey King. However, the two are so inept that they often allow Monkey King to escape in hilarious ways. Thanks to the comedic chemistry between Yuan and Koy, Babbo and Benbo add unforgettable humor to the story.
Yuan is an accomplished actor with over 160 credits since 1991. Although he's best known for starring in the 2020 live-action remake of Mulan, Yuan has a wealth of voice-acting experience. He famously voiced the role of Scorpion in several Mortal Kombat games as well as various characters in the Star Wars: The Old Republic gaming franchise. Yuan is also a talented film director who recently helmed Blade of the 47 Ronin.
Hoon Lee as Jade Emperor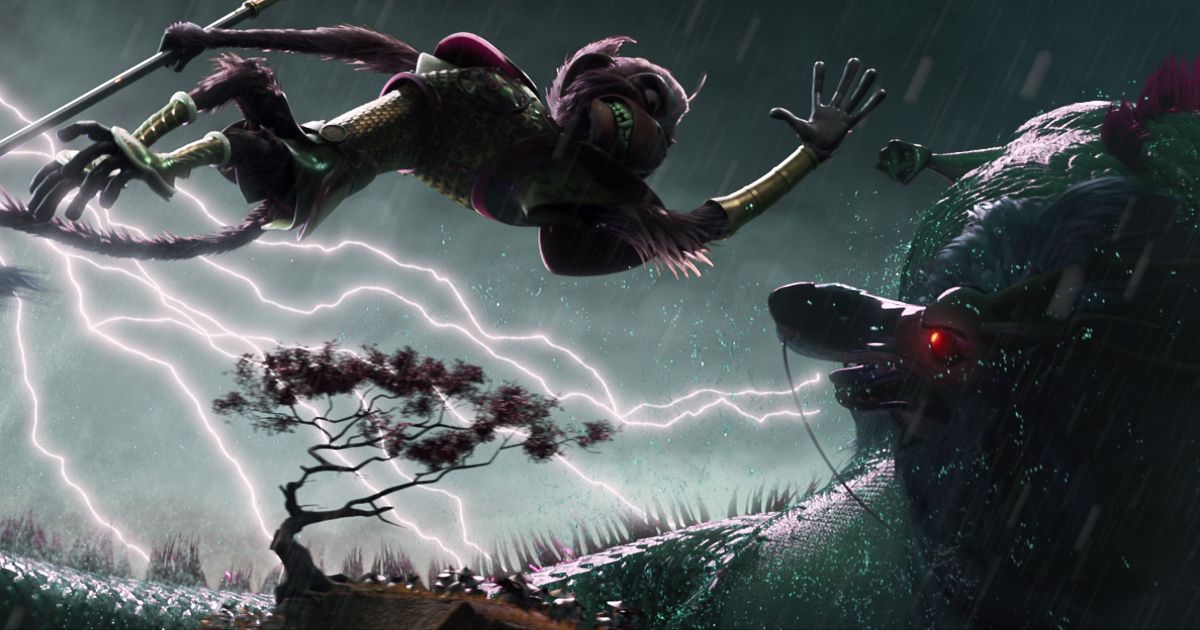 Hoon Lee adds gravity to the story as the Jade Emperor. In Chinese lore, the Jade Emperor represents the first god known to man. In the movie, the Jade Emperor orders the Dragon King to get rid of the Monkey King, prompting Buddha to intervene and set the young titular hero on his quest for redemption.
Related: Every Major Teenage Mutant Ninja Turtles Movie, Ranked
Lee is a versatile actor who knows how to deliver a commanding voice performance. For instance, he brought Master Splinter to life for five years in The Teenage Mutant Ninja Turtles TV reboot and later voiced Shredder in Rise of the Teenage Mutant Ninja Turtles. Lee's most notable live-action roles include playing Job in Banshee and Wang Chao in the TV series Warrior.
Andrew Kishino as King Yama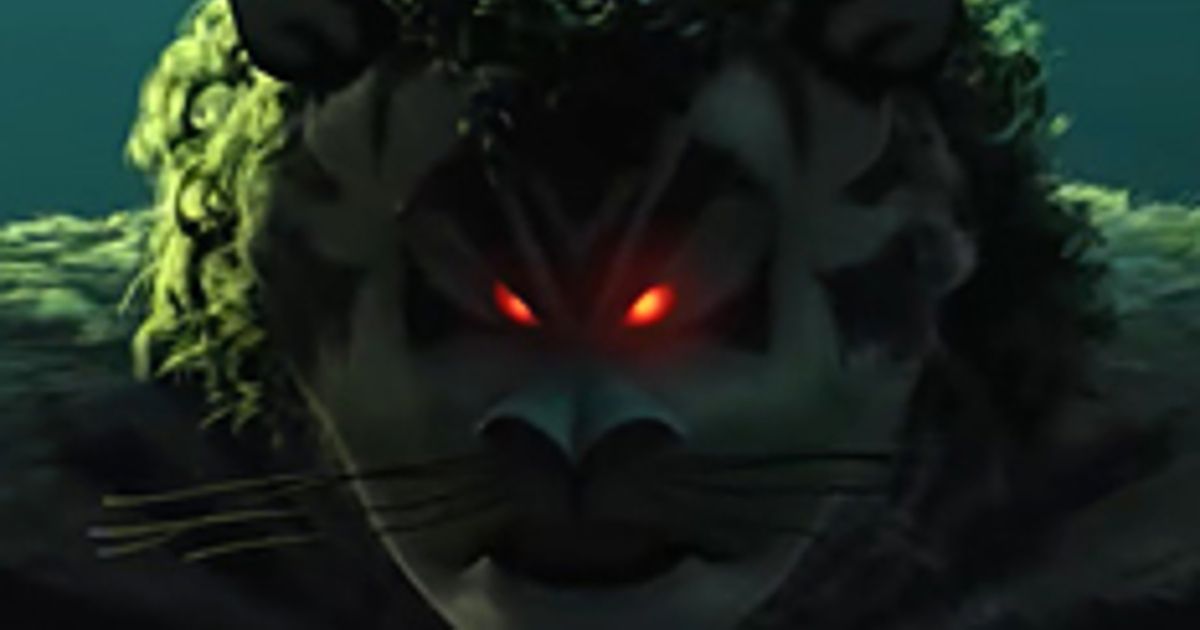 Andrew Kishino brings the menace as King Yama in the anticipated 2023 animated movie. Also known as the Demon of Havoc, King Yama is the ruler of hell who presides over the Archive of Souls. As such, those who pass through his portal are judged and destined to go to heaven or hell. In the film, Monkey King attempts to erase his name from the Scroll of Life and Death and avoid being sent to the underworld.
Kishino has spent most of his career primarily as a voice actor for movies, TV shows, and video games. With over 170 credits, chances are fans have heard of his work in many previous projects. His most notable roles include Janja in The Lion Guard, Saw Gerrera in Star Wars: The Clone Wars and Star Wars: The Bad Batch. As such, it's no surprise that Kishibo gives such a memorable performance in The Monkey King.
Jodi Long as Wangmu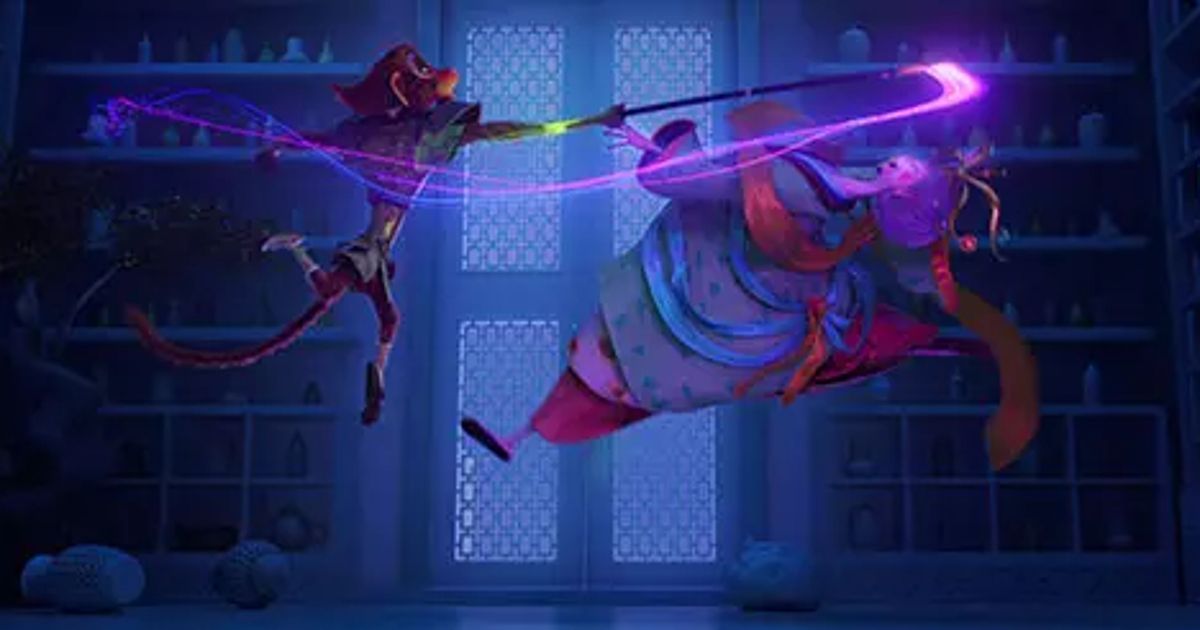 Jodie Long voices Wangmu, a Chinese goddess who is also known as the Queen Mother of the West. When Monkey King learns from Wangmu's ancient text that she can create immortality potions, he daringly fights her off long enough to steal the elixir for his own benefit. However, Monkey King soon learns that living forever is both a blessing and a curse.
Long has an impressive resume dating back to 1980. While best known for her stints on '90s sitcoms Café Americain and All-American Girl, Long recently appeared in Disney's Shang-Chi and the Legend of the Ten Rings and The Mandalorian. Long also won Best Supporting Actress at the 2020 Daytime Emmy Awards for her role in the Netflix original series Dash & Lily.
on bbc news
on hindi news
on the news today
on channel 7 news
ôrf news
campo grande news ônibus
ôpera news
campo grande news greve de ônibus
l1 news horário dos ônibus
l1 news ônibus
lago azul news ônibus
news österreich
news österreich heute
news österreich aktuell
news öffentlicher dienst
news österreich corona
news öl
news österreich orf
news ö3
news österreich heute aktuell
news österreich sport
ö24 news
ölpreis news
öbb news
ösv news
österreich news krone
övp news
özil news
öffentlicher dienst news 2023
österreich promi news