The Justice Society of America recently got a lot bigger thanks to the addition of some forgotten young heroes. Calling themselves the "Young Justice Society," these characters were introduced via DC's miniseries Stargirl: The Lost Children. The previously unseen sidekicks of popular Golden Age heroes, these youngsters have highlighted a way to successfully retcon characters into important periods of time in a shared superhero universe.
Sadly, DC's rival Marvel Comics has taken the opposite approach to Spider-Man's new junior partner, and it's affecting the company's main hero. Spider-Man apparently had a sidekick of his own who's never been mentioned or even remembered until now. The plot development has been controversial, and it speaks to how these sorts of stories only work when writers combine the right characters with the right approach.
RELATED: Why Everyone Should Be Reading World's Finest: Teen Titans
Stargirl: The Lost Children Retroactively Introduced DC's Oldest Sidekicks
In Stargirl: The Lost Children by Geoff Johns and Todd Nauck, Stargirl/Courtney Whitmore investigates a sidekick who literally vanished from history. This sent her on an adventure where she eventually freed several other young heroes who dated back to the Golden Age of Comics. These "lost children" were captured by the Childminder, a villain inspired by the many changes and retcons that had affected the DC Universe. When the children had no place in time even after several Golden Age character's stories were restored, they were forgotten by almost everyone who lived outside their prison on Orphan Island.
Many of the Young Justice Society kids were sidekicks to prominent DC figures; Salem the Witch Girl fought alongside Kent Nelson's Dr. Fate, Ladybug was the sidekick of insect-themed hero Red Bee and The Boom, a.k.a. Judy Garrick was the daughter and sidekick of the Jay Garrick version of The Flash. It seemed like a lot to introduce so many new characters into the lives of such iconic heroes, yet it actually worked. It helped that it fell in line with recent developments in the DC Universe, but it also represented the legacy inherent in the Justice Society of America. Since they adopted a story about restoring a lost, secret legacy, they were much better received than Spider-Boy was at Marvel.
RELATED: Justice Society: Whatever Happened to DC's Second Sandman?
Fans Haven't Been Happy About Spider-Boy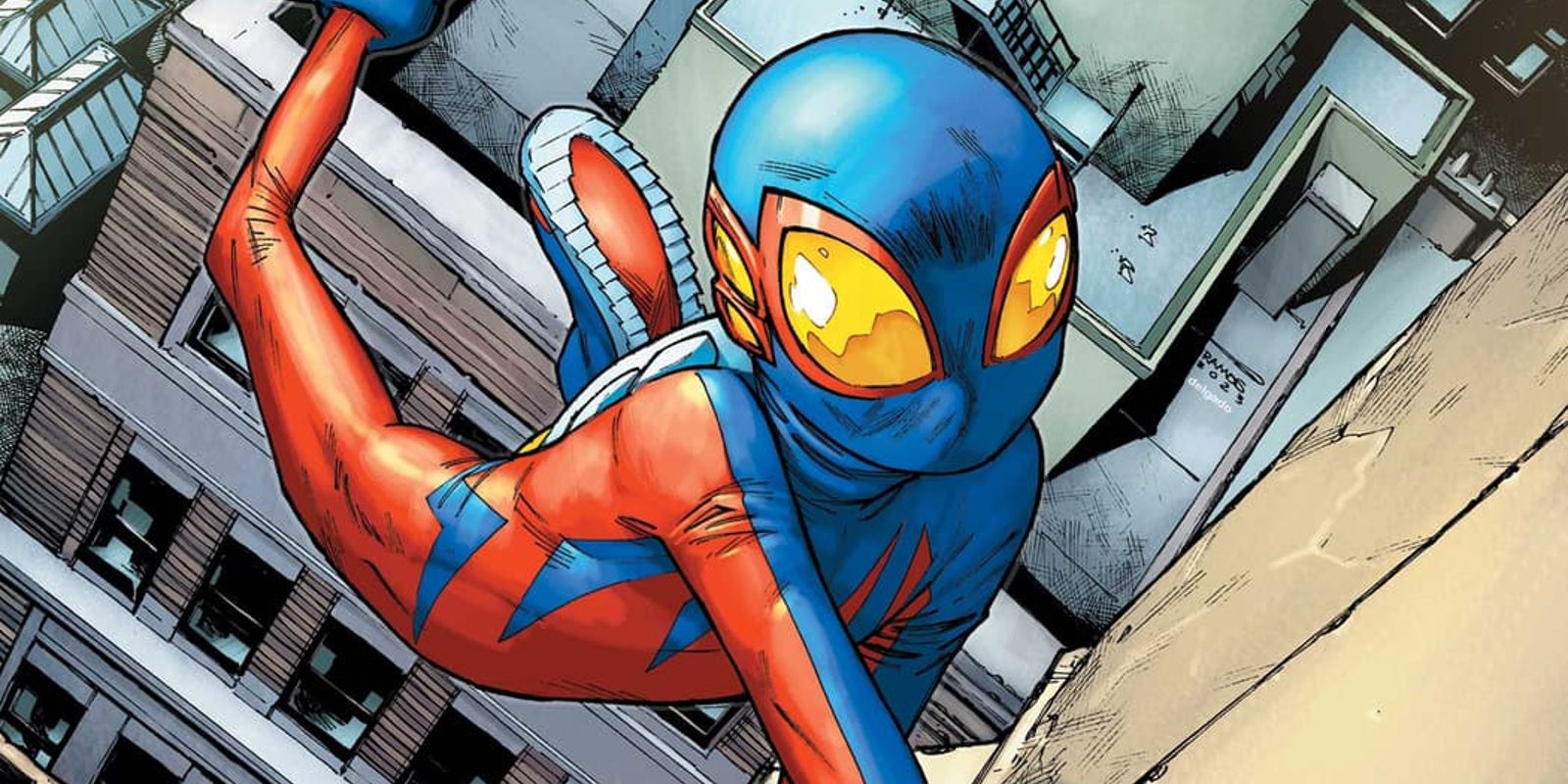 Created by Dan Slott and Humberto Ramos, Spider-Boy/Bailey Briggs debuted in Spider-Man Vol. 7 #4. The character has a costume and powers much like Spider-Man's and he was apparently Peter Parker's sidekick in the past. Unfortunately for Spider-Boy, however, no one in the present day seems to remember him. This makes his reappearing in the present day rather tragic, as there's no real proof that he had ever existed in this or any other timeline. It's an idea that Marvel has used before with the Superman-pastiche hero The Sentry, and it was fairly well done when that character was first introduced. Unfortunately, Spider-Boy isn't a fan favorite.
Many fans have voiced displeasure with Spider-Boy's introduction. They seem to think his inexplicable appearance doesn't add much to Marvel outside of its shock value. He's also being brought in during a time when it feels like an endless supply of Spider-People has overrun Marvel, devaluing the more down-to-earth and unique Peter Parker has always had. Parker's lost a lot of his reputation over the years through retcons such as the controversial Spider-Man: One More Day, which erased the marriage of Peter and Mary Jane. This change is still part of Marvel's canon and the idea that there was a Spider-Boy who was lurking in the background the entire time has only made things worse. Controversial continuity changes aren't the only reason why fans have accepted the Young Justice Society more readily accepted than Spider-Man's sidekick, however.
RELATED: DC Is Bringing Back the Most Overlooked Justice Society Hero
Legacy Saves The Lost Children From Spider-Boy's Fate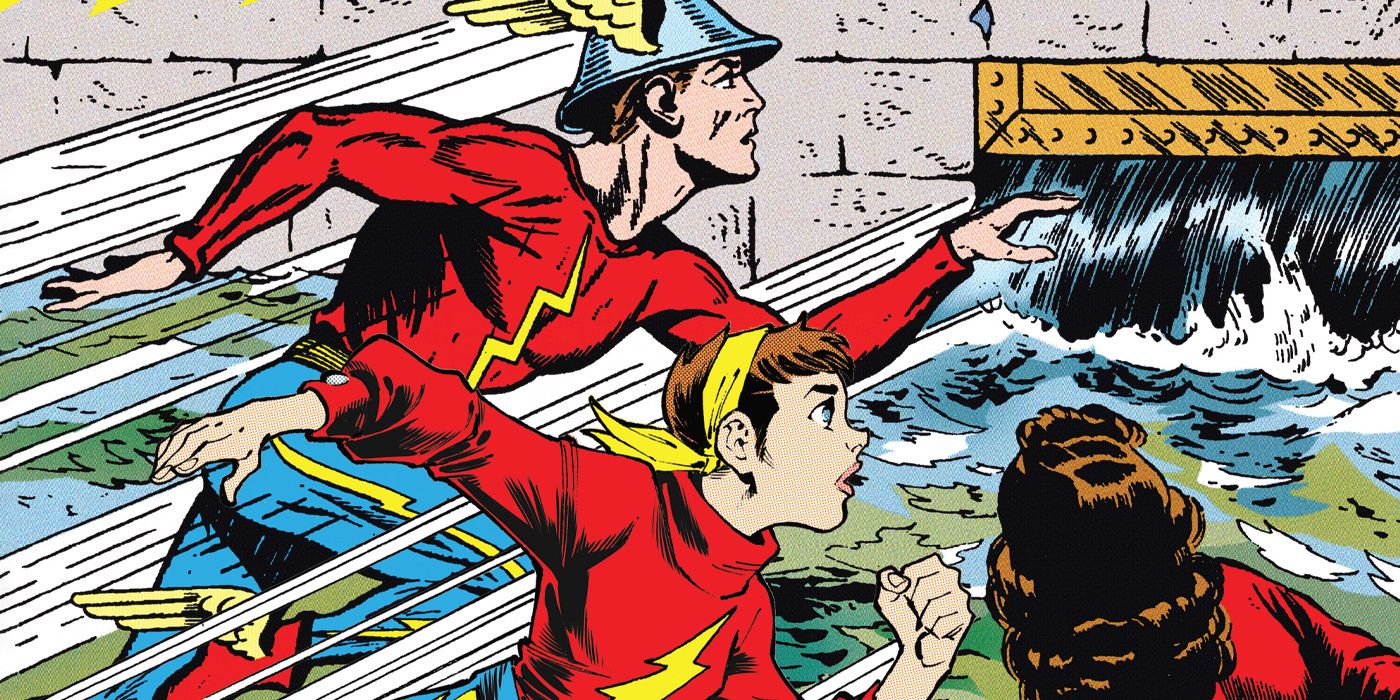 The Justice Society of America has always invited all manner of retcons, changes, and revisions through its very nature. The JSA represents heritage and legacy more than any other DC team, as the heroes' histories go back to the Golden Age. Some of the changes include characters such as the Dan Garrett Blue Beetle being installed into Golden Age DC continuity, whereas Princess Diana/Wonder Woman's time with the JSA was completely erased following the massive changes made by Crisis on Infinite Earths. For this reason, the Justice Society suddenly having an influx of unseen kids actually isn't a novel concept. Plus, given how much DC constantly reboots and reshuffles continuity, the company's fans are a lot more comfortable with sudden temporal shifts.
However, perhaps the biggest reason behind why the Young Justice Society works is that, despite their importance, the Justice Society and its individual heroes aren't the most popular properties in the DC Universe. It's far easier to do stories where they're irrevocably changed than doing the same thing with Superman, Batman or even the Teen Titans. That's not the case with Spider-Man, who — along with the X-Men — remains Marvel's most popular hero and property. Even Marvel's mutants regularly become fodder for retcons and changes like the revelations behind the Phoenix Force, Wolverine's previously unknown origin story, and even recent stories that revealed that Moira MacTaggert was always a mutant. As previously mentioned, similar retcons in Spider-Man's world (The Clone Saga, One More Day, Sins Past) have almost always been reviled.
There's again also the fact that adding another interdimensional Spider character continues to disrupt Spidey's once-grounded reality. The success of the Spider-Verse films has prompted Marvel to focus on the broader "Spider-Verse" and its many copy/paste heroes, and Spider-Boy only adds to this problem. With the JSA, family has almost always been baked into the concept, making the reunion of Judy Garrick and her father feel heartwarming instead of tacked contrived. The arguably redundant Young Justice Society still has the potential to become a hit in its own right. However, Spider-Boy will have to overcome a lot of comics history and fan opposition to ever stand on his own as a hero in Marvel comics.
on bbc news
on hindi news
on the news today
on channel 7 news
ôrf news
campo grande news ônibus
ôpera news
campo grande news greve de ônibus
l1 news horário dos ônibus
l1 news ônibus
lago azul news ônibus
news österreich
news österreich heute
news österreich aktuell
news öffentlicher dienst
news österreich corona
news öl
news österreich orf
news ö3
news österreich heute aktuell
news österreich sport
ö24 news
ölpreis news
öbb news
ösv news
österreich news krone
övp news
özil news
öffentlicher dienst news 2023
österreich promi news