Manga and light novel titles have been put in the spotlight in recent years, as over time, they've been growing slowly longer, with many new titles featuring names made up of several sentences, and many of these sentences are strange or unusual due to their hyper-specific nature and some of the concepts mentioned, many of which only have a passing link to the plot.
Because of this, manga and light novel fans on Reddit frequently congregate to share the weirdest, silliest, and strangest titles they've come across while browsing, from the newest hits to obscure, under-the-radar titles. Because of this, the site has made quite the catalog of silly manga and light novel names.
Related: 10 Best Light Novels Everyone Should Be Reading In 2023
10
Exiled in a Class Trial for "Poor Dexterity." Because He was Dexterous, He Lived on His Own. Because of His Dexterity, He was Able to Use All the Skills and Magic of the Higher Ranks, Making Him Invincible.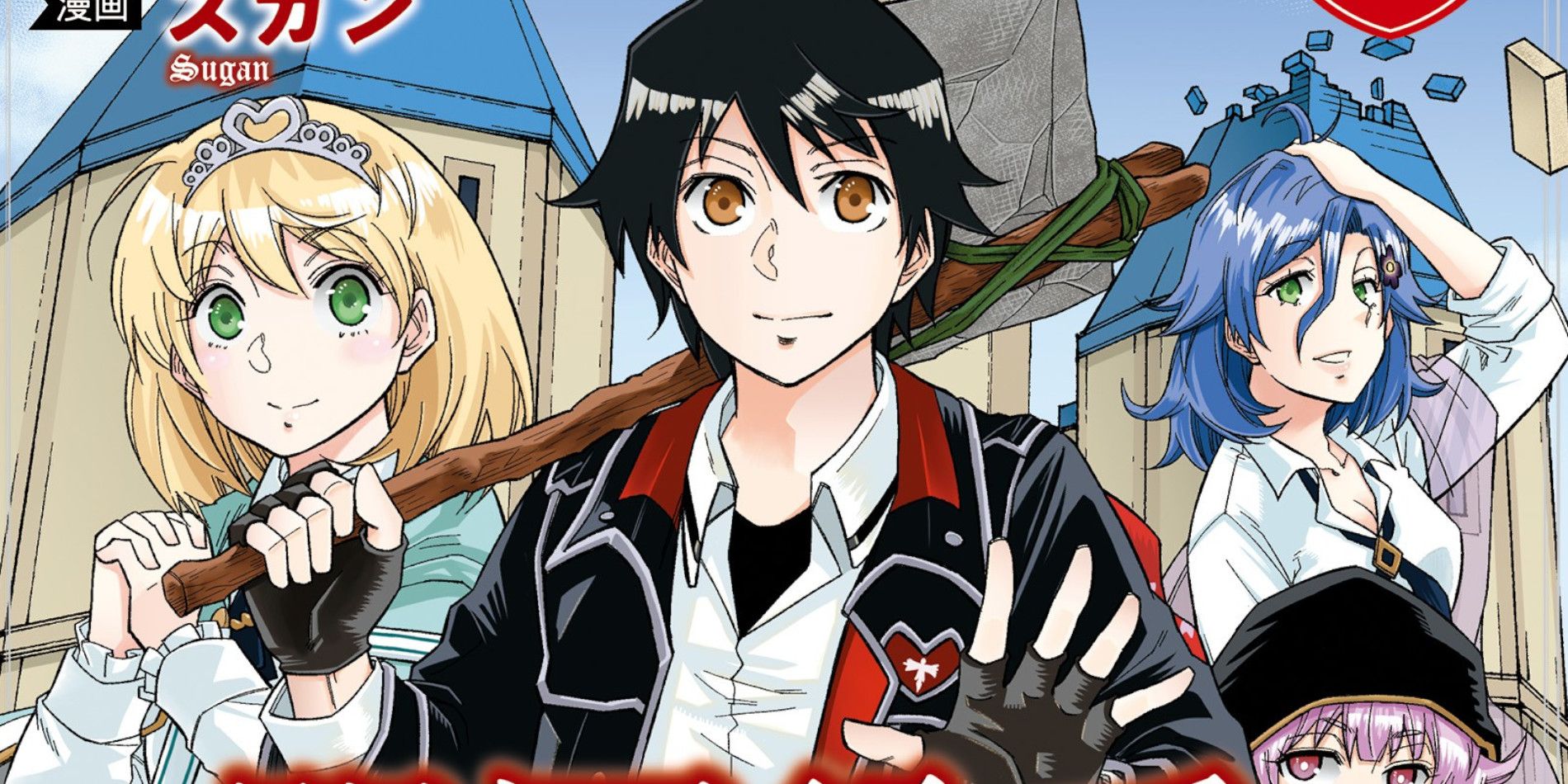 Reddit user DivineHolinessjr found this title so amusing they dug up a two-year-old thread on /r/LightNovels titled "What is the longest and most absurd light novel title you have heard of?" Just to show it to others. This title, which DivineHolinessjr notes is "literally 3 sentences," belongs to a series written by Kenyou Satou.
The series follows Leopin, a young man who can quickly learn any skill, making him a jack of all trades but a master of none. While this might seem like a downside at first, Leopin quickly learns how to turn this to his advantage, meaning that Leopin quickly finds himself the envy of others who live in his fantasy world, leading to conflict, romance, and comedic chaos.
9
I'm A High School Boy and a Successful Light Novel Author, But I'm Being Strangled By A Female Classmate Who's A Voice Actress And Is Younger Than Me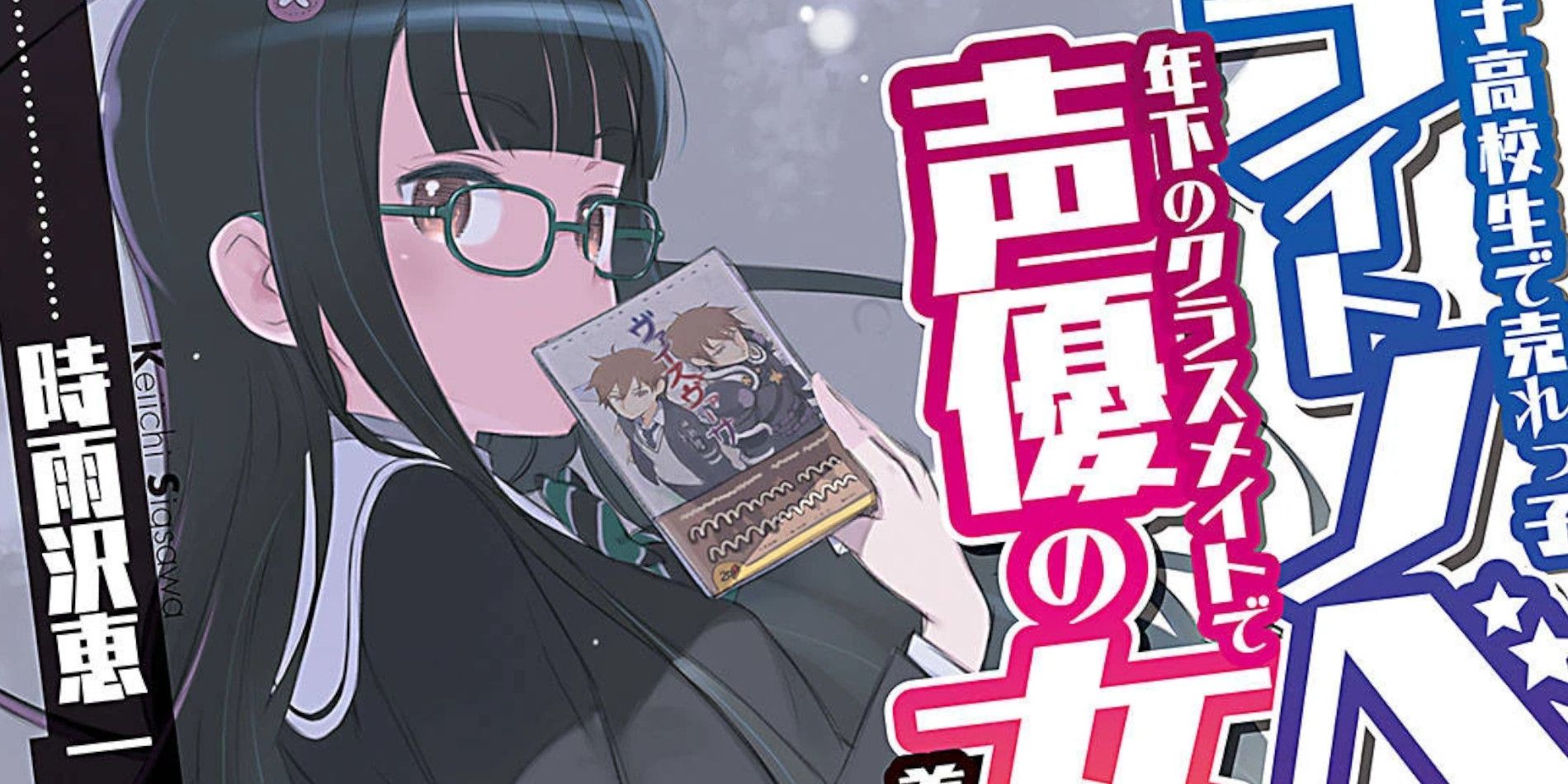 Written by Keiichi Sigsawa and illustrated by Kouhaku Kuroboshi, this light novel was published in 2014. In a /r/manga thread titled "Anyone notice some isekai titles are very long and specific?" Reddit user NexEpula chimed in with this title, calling it the "peak of that fad".
This series follows a high school student who becomes a light novel author. His work becomes famous and gets an anime adaptation. But to his horror, the boy soon learns that Eri Nitadori, the popular girl at his new school, is the voice actress for the main character, and soon the pair start a very uneasy relationship.
Related: 20 Isekai Manga That Are Better Than You'd Expect
8
Reborn as a Vending Machine, I Now Wander the Dungeon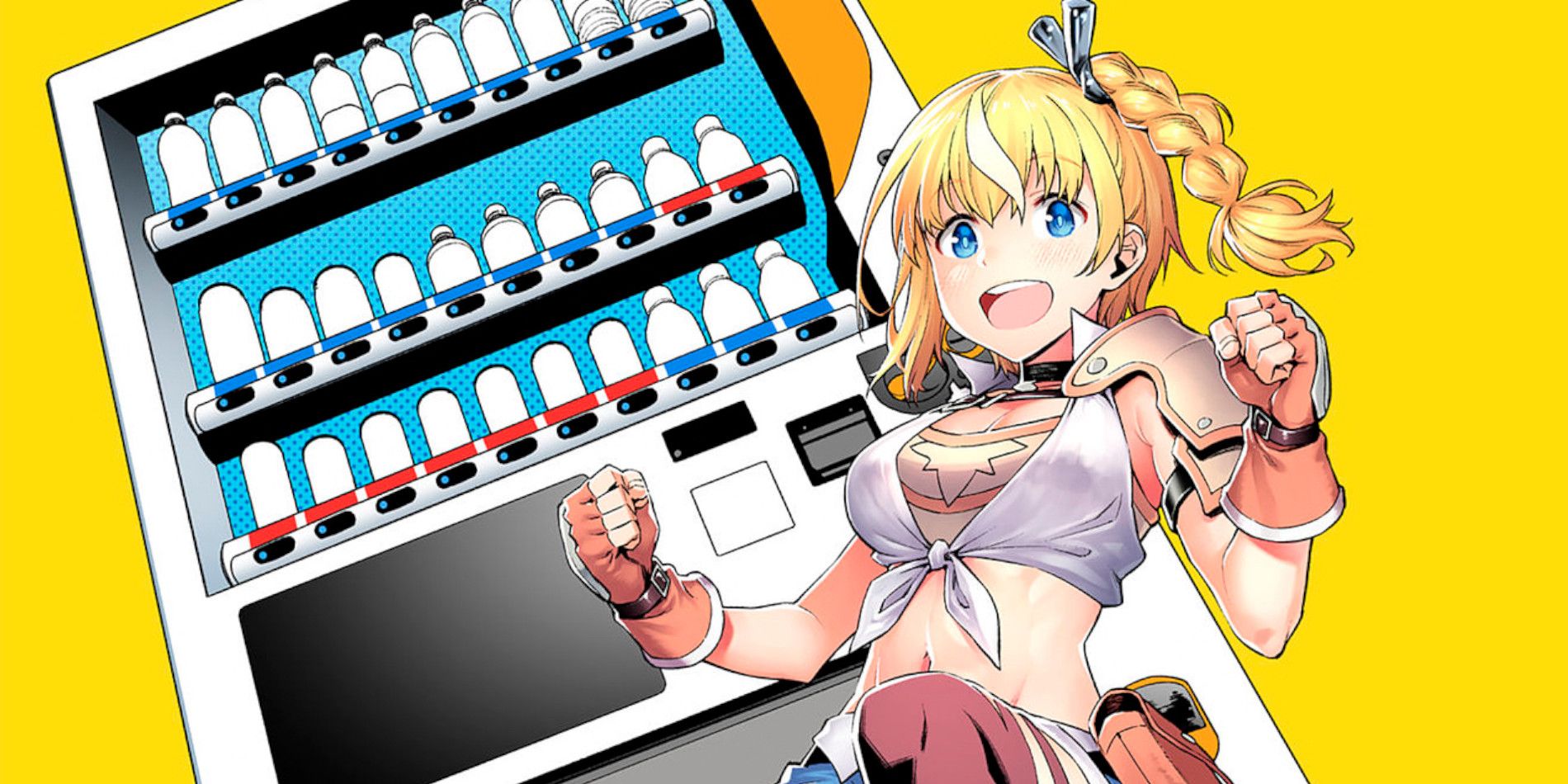 While one of the shorter and tamer titles of the modern age, Itsuwa Katou and Hiru Kuma's 2016 three-volume light novel tends to be many manga readers' first exposure to the world of odd titles, especially now it's got an anime adaption. In fact, most Reddit threads discussing these titles feature at least one user discovering Reborn as a Vending Machine for the first time, with many of them initially presuming it's a joke or meme.
One such user was Jkz91, who, after seeing the title mentioned in a /r/LightNovels thread, replied "Please don't tell me it's an actual novel." A little while later, they edited their comment to note that: "My stomach couldn't take all these laughing" once they discovered it was real.
7
The Circumstance Leading to a Simple Killer Princess's Marriage Was A Certain Magical Heavy Zashiki Warashi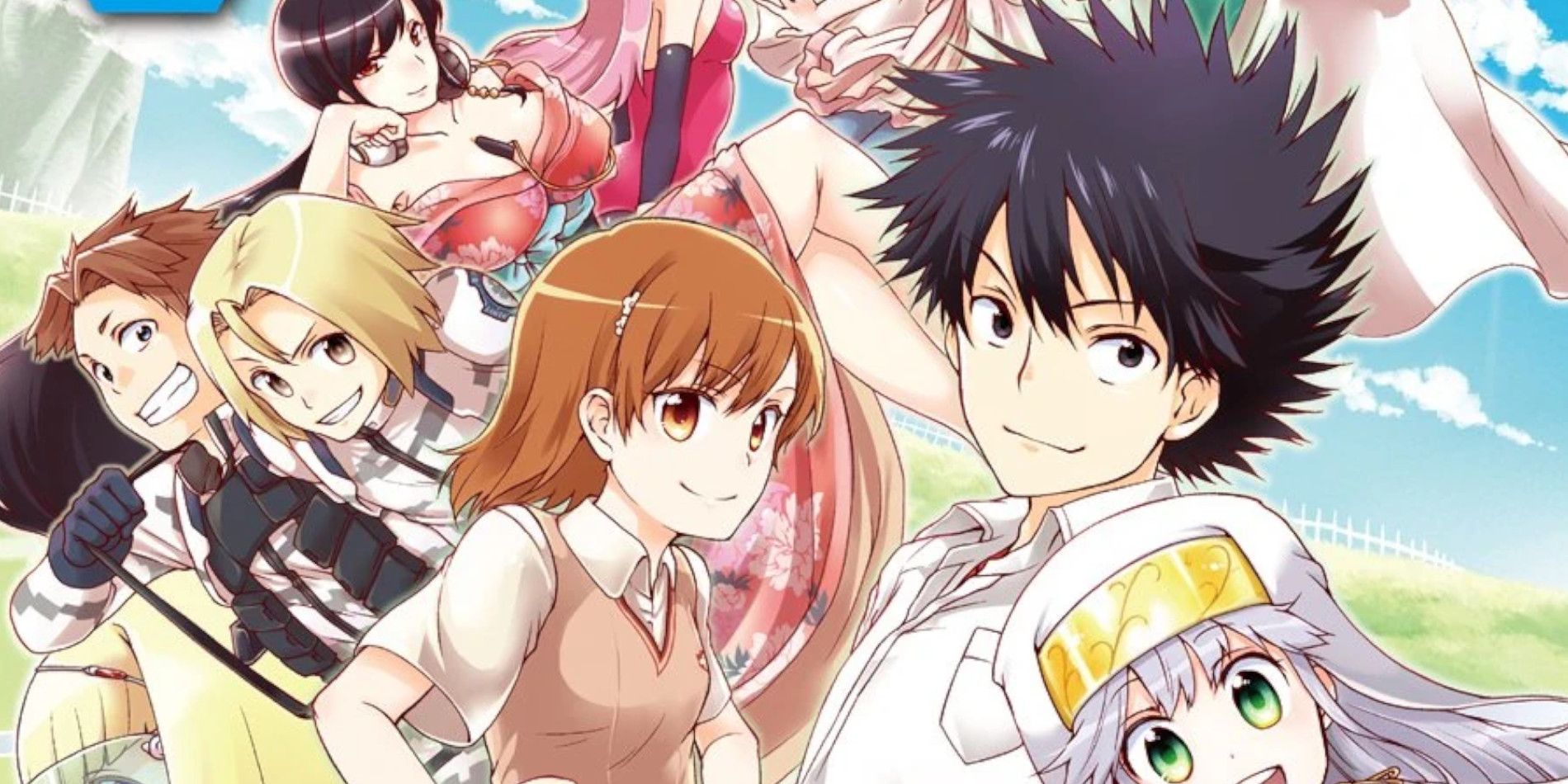 Written by Kazuma Kamachi, this single-volume light novel follows Touma Kamijou as he finds a strange place in his room and gets thrown into a dangerous but magical adventure. However, as Kantel_1 pointed out in an /r/LightNovels thread, the long name makes more sense than it first seems.
In the thread, they note that the light novel is a "Crossover of every series written by Kazuma Kamachi" and that the "title contains parts of every one of the titles of those series." This is true, as Kamachi has previously worked on A Certain Magical Index, The Circumstances Leading to Waltraute's Marriage and Heavy Object.
6
The Other World's Books Depend on the Bean Counter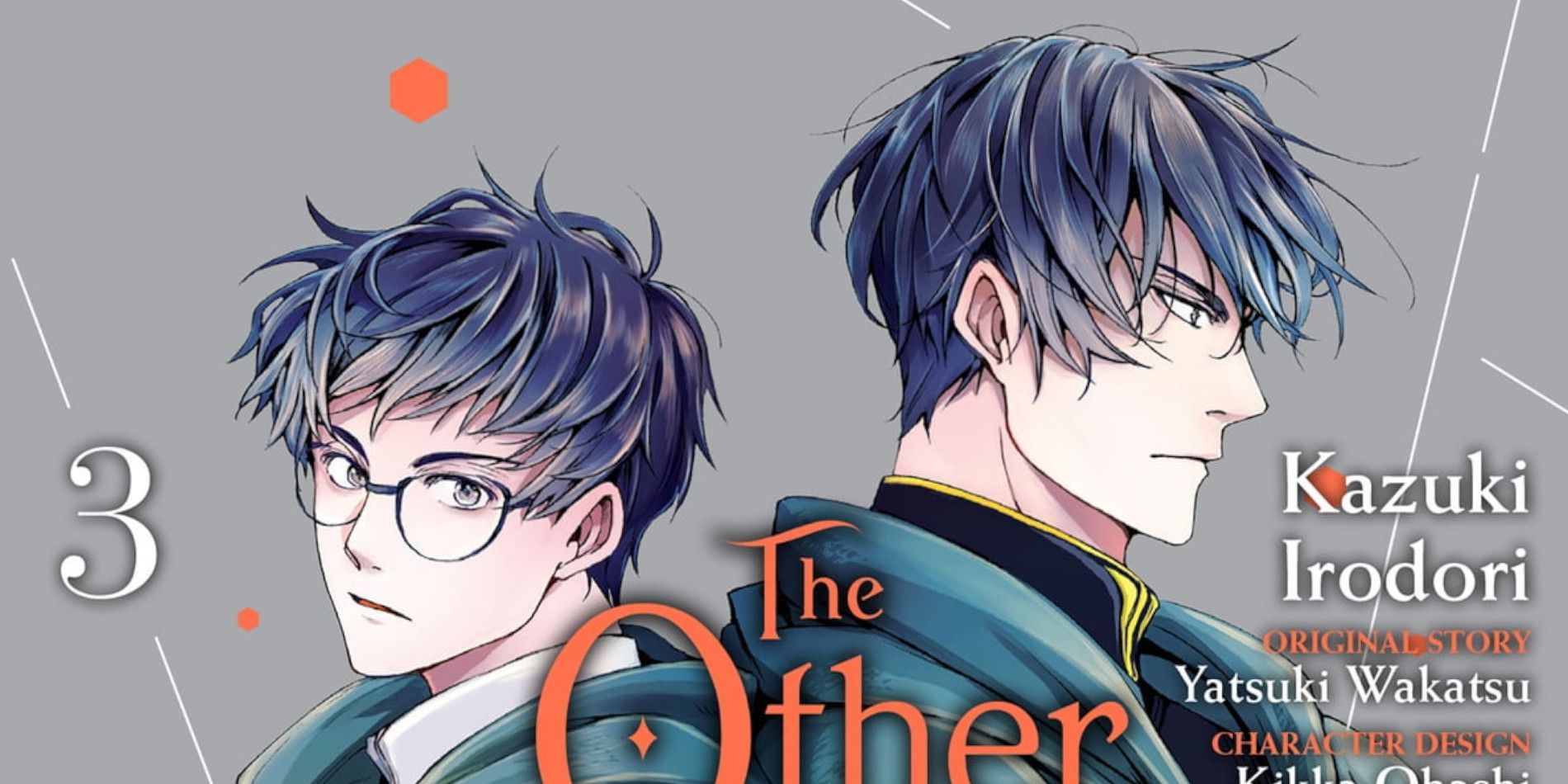 Launching in 2019, this light novel and manga series was written by Wakatsu Yatsuki. It follows a regular office worker who ends up in another world and becomes the kingdom's new accountant, a job that quickly sparks a lot of conflict. But despite this, the office worker soon finds himself falling in love with a guy, forcing him to question his choices.
User aislyng99 suggested the title in a thread asking for absurdly titled light novels that are actually good. In their post, aislyng99 noted that they "literally picked this one up because the title was so ridiculous," but admit that it is "now one of my favorites."
Related: 10 Worst Anime Filler Arcs, According To Reddit
5
Do You Love Your Mom and Her Two-Hit Multi-Target Attacks?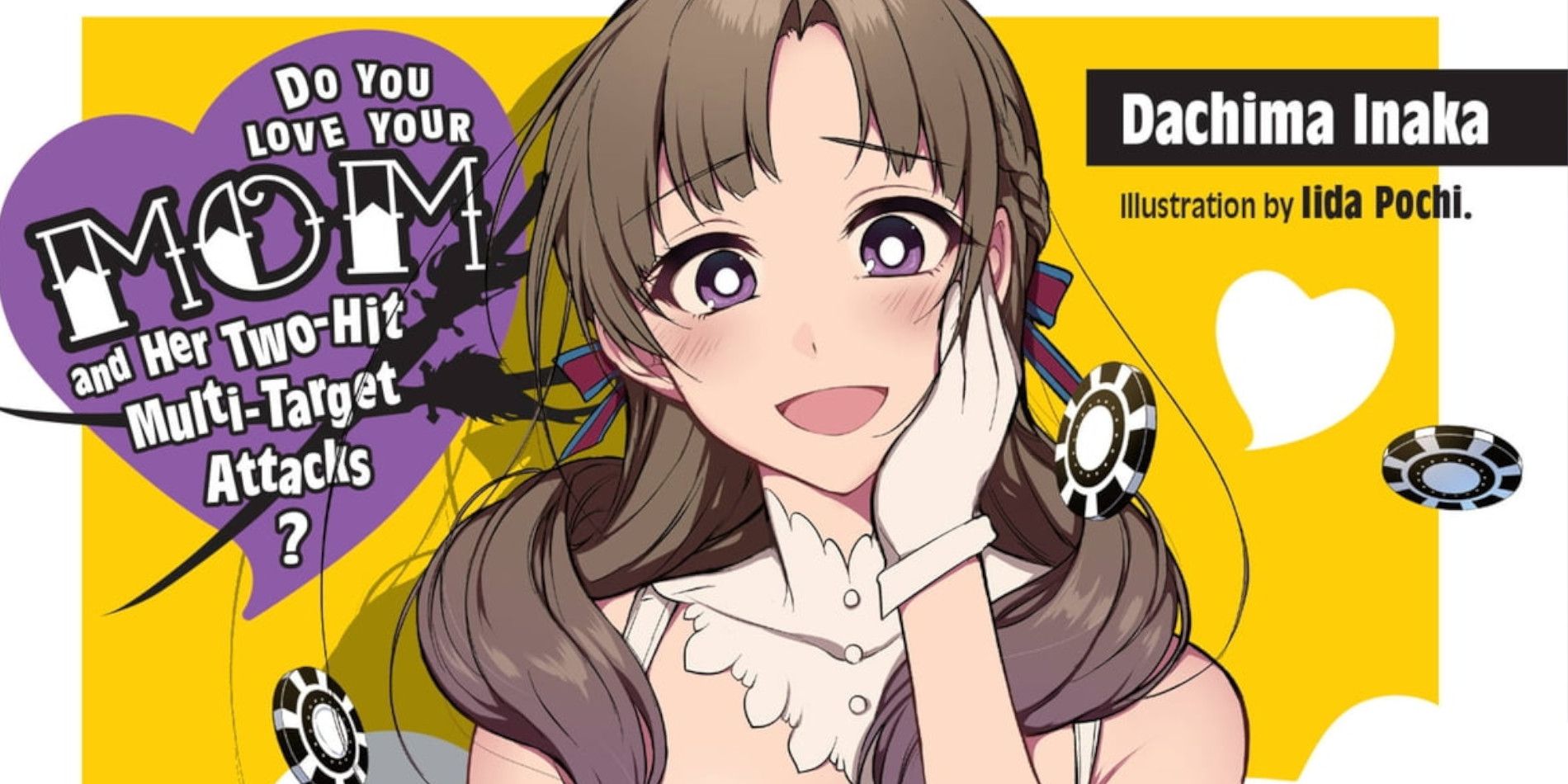 Fascinatingly, the discussion of these titles isn't restricted to manga-focused subreddits. For instance, in a thread on /r/books asking users for the worst book titles users have ever read, creampuffle posted this title while also noting that "Oh boy if you dive into Japanese light novels, there's 50 million," while also arguing that, despite their oddness, they are "sure as hell descriptive."
This is likely why this manga and light novel series, written by Dachima Inaka and illustrated by Pochi Iida, has quickly spawned a dedicated fan base, even getting an anime and a videogame adaption.
4
Backstabbed in a Backwater Dungeon: My Party Tried to Kill Me, But Thanks to an Infinite Gacha I Got LVL 9999 Friends and Am Out for Revenge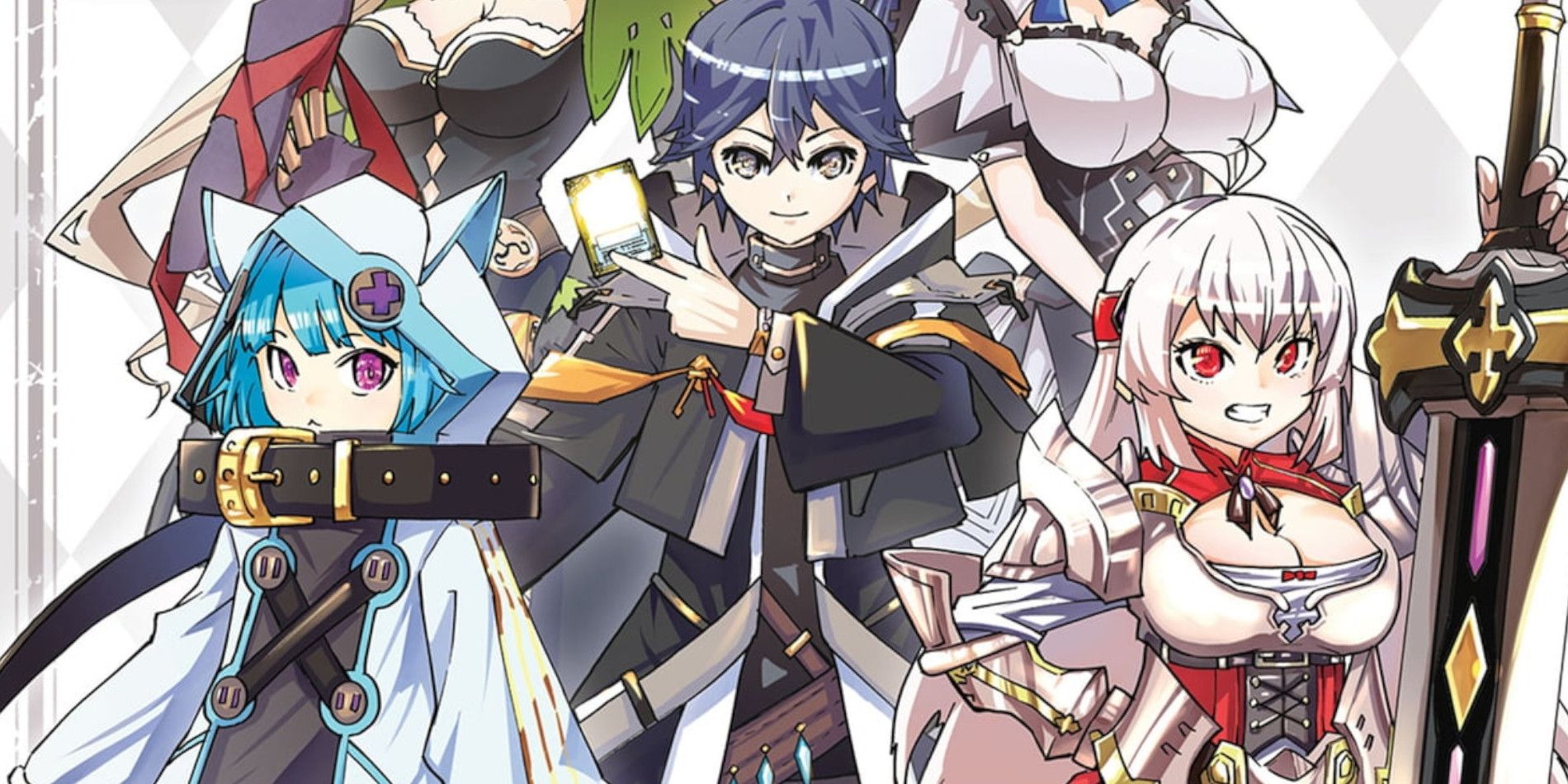 Releasing in 2021 and written by Shisui Meikyou and illustrated by Takafumi Oomae, this manga, serialized in Magazine Pocket, has been attracting a lot of attention due to its massively long title, with it often appearing on any thread talking about or satirizing massively overblown titles.
In fact, the title is so long and weird that many Reddit users have made threads dedicated to this single title. One such topic was created by user september3hird, who took to the /r/MangaCollectors subreddit to make a thread where they said they were "Pretty sure this is the longest titled English release so far."
Related: 10 Best Anime Filler Arcs, According To Reddit
3
WorldEnd: What do you do at the end of the world? Are you busy? Will you save us?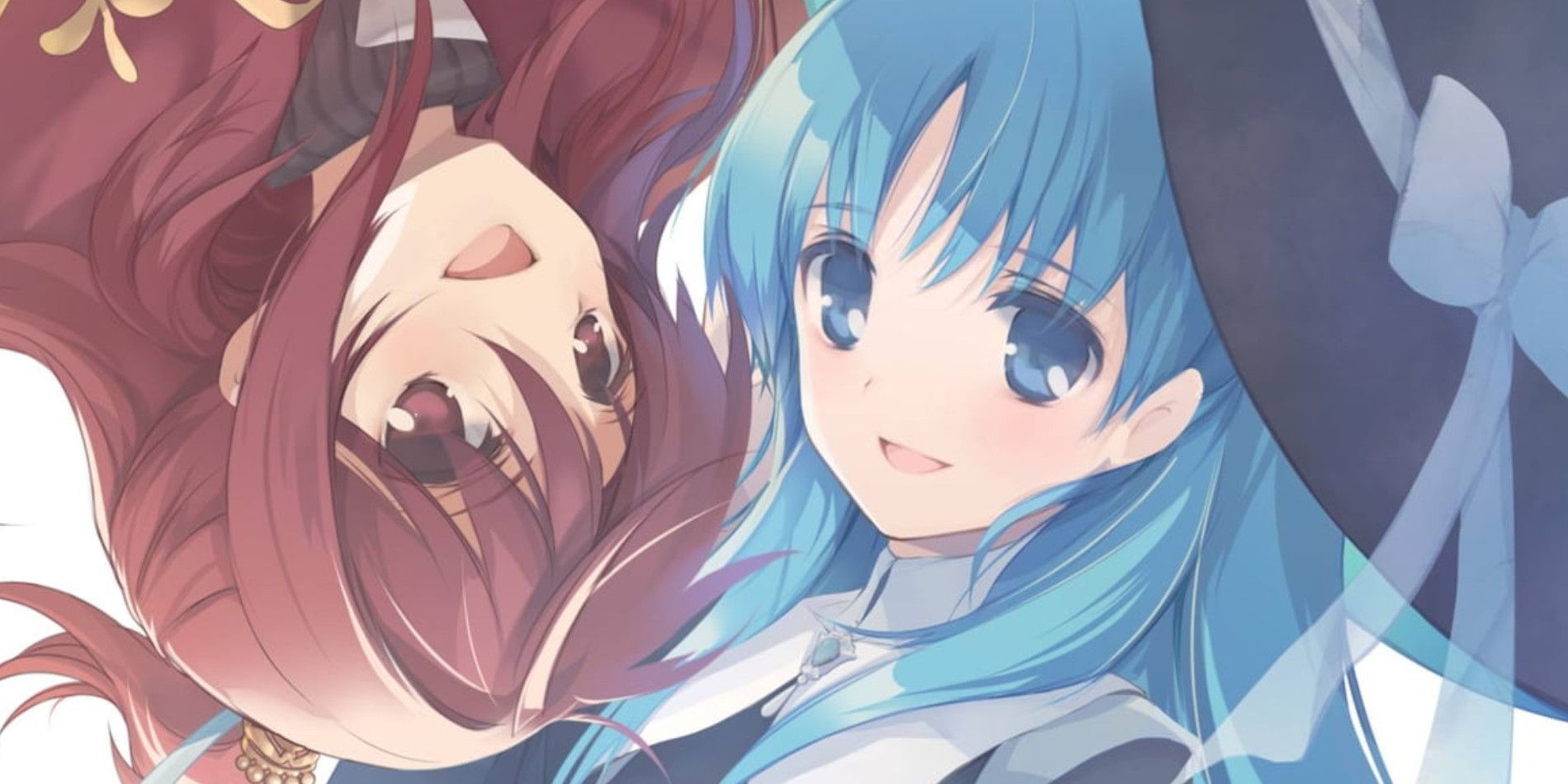 Part of a franchise that is often shortened to just WorldEnd, this light novel launched in 2014. Written by Akira Kareno and illustrated by Ue, the series is set in a world where the planet is ruled by monsters, forcing people to live on floating islands. A group of girls called Leprechauns are equipped with mythical weapons and fight off the creatures, but their lives get turned upside down when an old warrior returns.
While WorldEnd is a popular series, many still find the title silly. One such person is Nicholaevich, who posted the series on an /r/LightNovels thread about people's favorite light novel titles. In their post, Nicholaevich notes that the funniest thing about the title is that "it's three questions as a title."
2
Higehiro: After Being Rejected, I Shaved and Took in a High School Runaway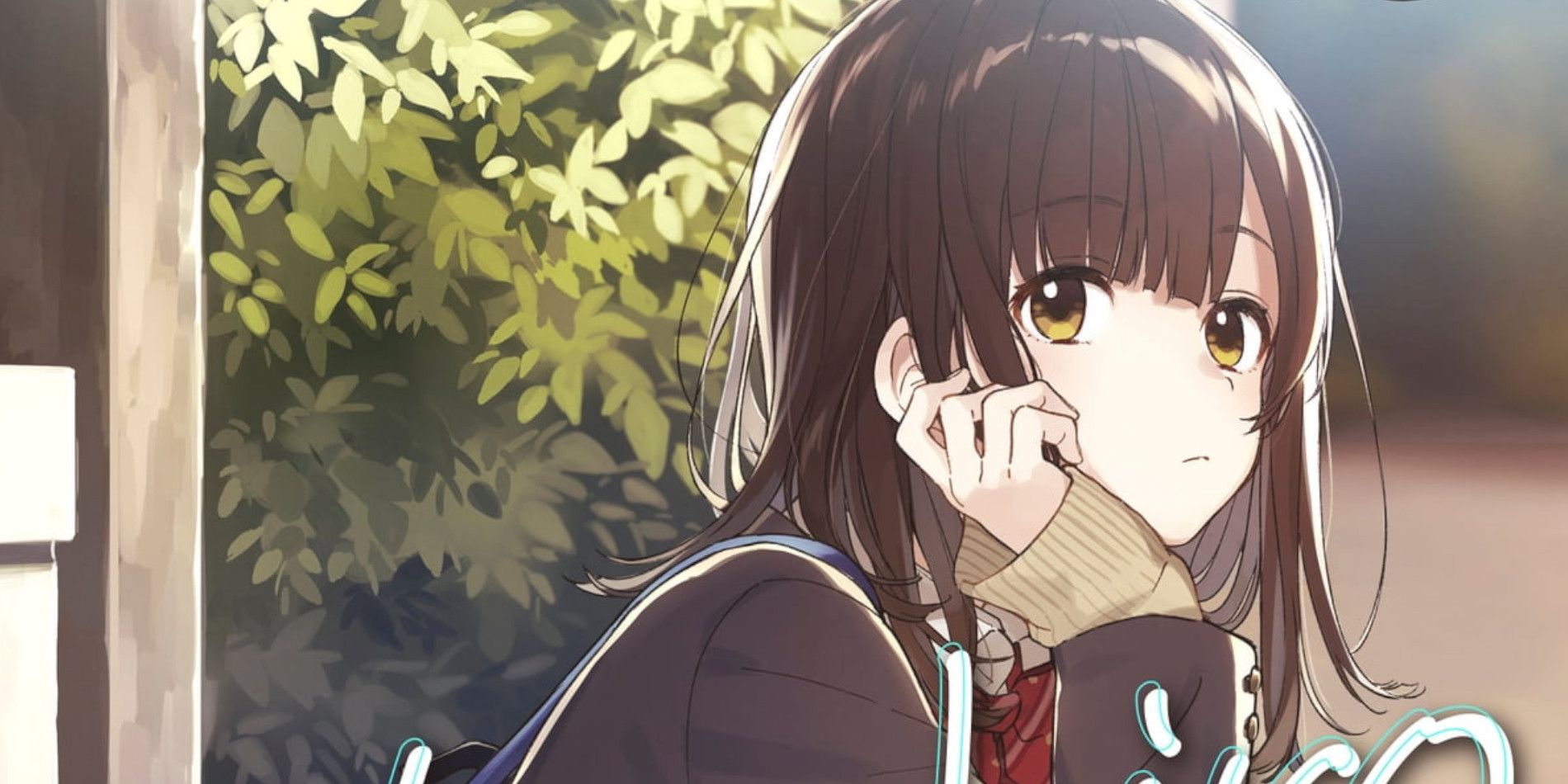 Nowhere is the phrase "don't judge a book by its cover" more true than with light novels and manga, as often the title only has a passing connection to the story contained within the pages. As user Kinofhera noted in a thread on /r/LightNovels asking for absurdly named light novels, "as if there's any logical consequence with those events."
However, this hasn't stopped Higehiro from being a hit. Since 2017, the series has released five volumes and received a manga and anime adaption, meaning its romantic comedy storyline has clearly helped people overlook the issues with the title.
1
The Invincible Shovel: "Wave Motion Shovel Blast!" ( `・ω・´)♂〓〓〓〓★(゜Д ゜ ;;;).:∴ Ka-chooom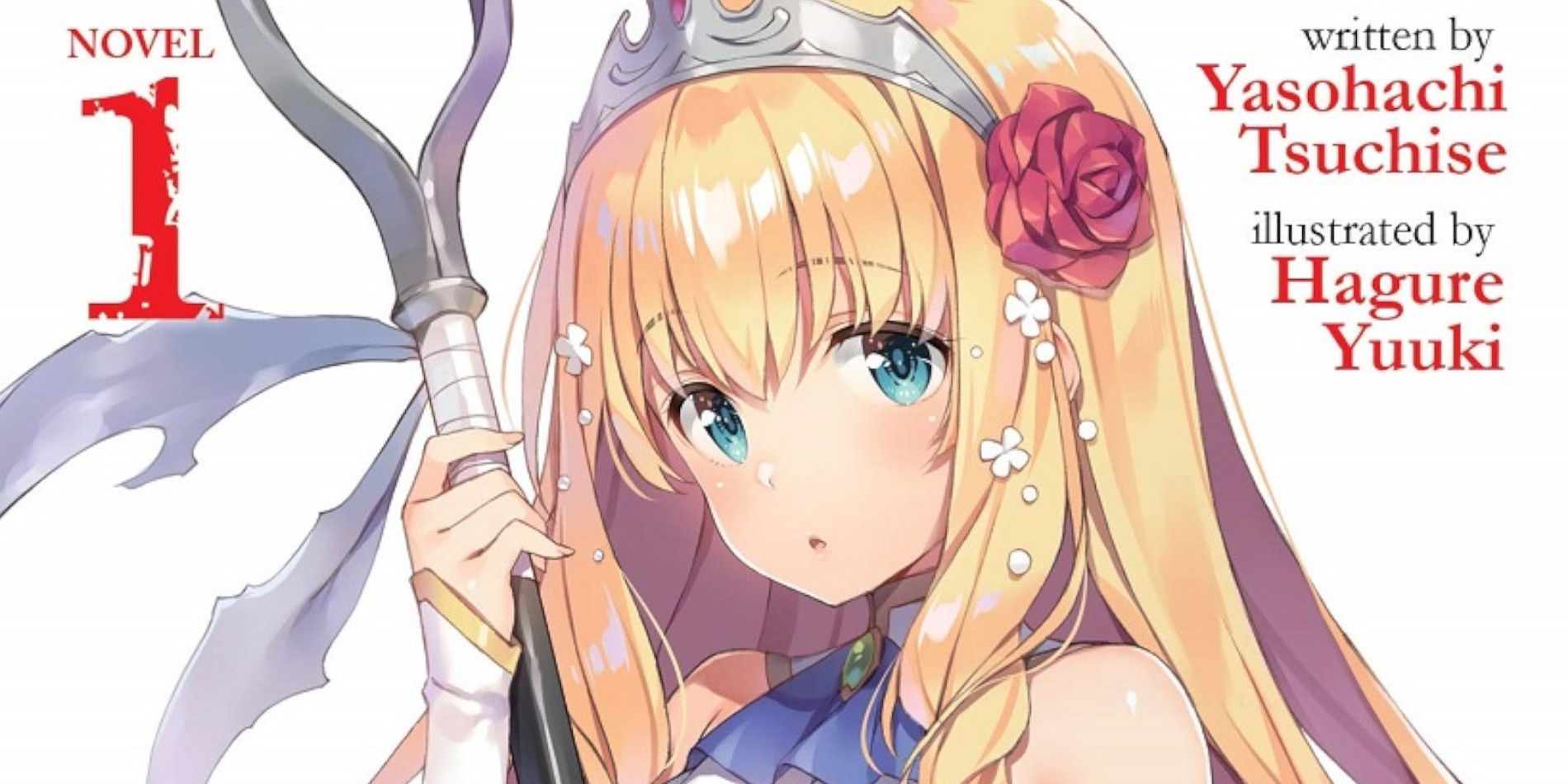 One of the hardest-to-pronounce manga titles ever, this series launched on the Dra Dra Sharp website in 2109. Illustrated by Hagure Yuuki and written by Yasohachi Tsuchise, the series follows Alan, a miner who owns a legendary shovel that allows him to tunnel through any rock and bestows upon him eternal life. Alan ends up teaming with a princess to find magical gems, sending him on a very unexpected adventure.
Reddit user nm0n posted this title in a thread on an /r/Isekai titled: "I want to know all the dumbest & longest Isekai titles that exist." nmon noted that this title was "Not the longest," but despite that, it clearly fits the theme of the thread.
on bbc news
on hindi news
on the news today
on channel 7 news
ôrf news
campo grande news ônibus
ôpera news
campo grande news greve de ônibus
l1 news horário dos ônibus
l1 news ônibus
lago azul news ônibus
news österreich
news österreich heute
news österreich aktuell
news öffentlicher dienst
news österreich corona
news öl
news österreich orf
news ö3
news österreich heute aktuell
news österreich sport
ö24 news
ölpreis news
öbb news
ösv news
österreich news krone
övp news
özil news
öffentlicher dienst news 2023
österreich promi news