Summary
Infidelity plays a significant role in the troubled relationships featured on 90 Day: The Last Resort.
The show offers a unique twist by focusing on helping couples with their problems, rather than simply documenting their lives.
While the couples face daunting issues, there's always hope.
90 Day: The Last Resort is centered on healing broken relationships, and some of its cast members hurt their partners by cheating. While infidelity isn't the only issue that impacts the show's warring duos, it's definitely a factor in some of the pairings. Certain relationships featured on the innovative 90DF franchise spinoff have been troubled for years. In fact, there are The Last Resort relationships that appear to be doomed.
90 Day: The Last Resort's an interesting addition to the 90DF empire, as it's focused on helping couples who have problems, rather than just following them with cameras. It's got some of the tropical vibes of 90 Day Fiancé: Love In Paradise, with a little touch of Marriage Rescue thrown into the mix. When a serene and gorgeous locale becomes the backdrop for the airing of romantic grievances, it's incongruous but interesting. Since there are The Last Resort pairs that are dealing with infidelity-related issues, and other serious problems, the phrase, "trouble in paradise" has never been so apt.
Related: Kalani & Asuelu Shouldn't Be On 90 Day: The Last Resort- Here's Why (SPOILERS)
Asuelu Pulaa Cheated On Kalani Faagata (& Then Offered Her A "Hall Pass")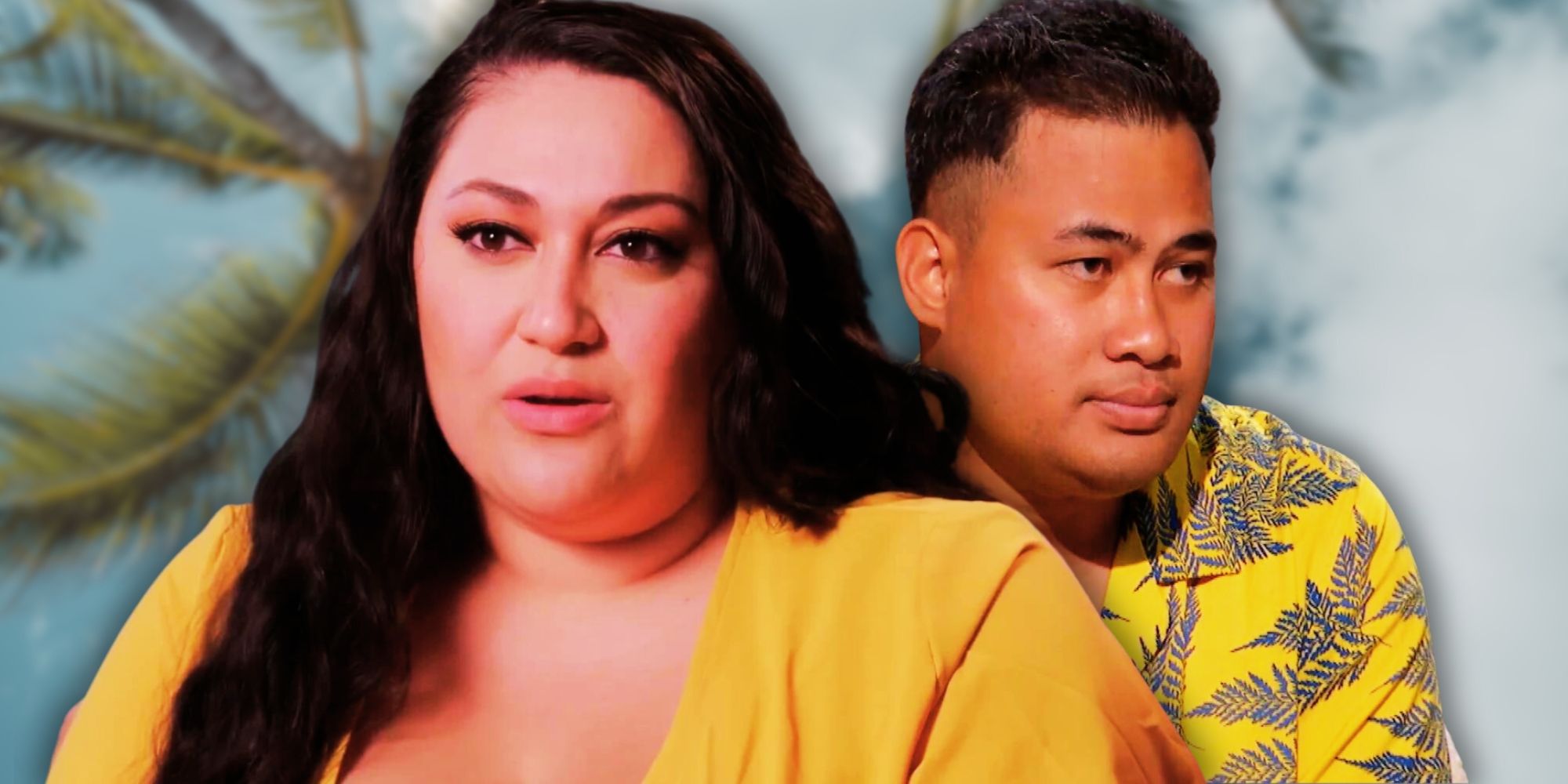 When Asuelu cheated on Kalani Faagata, he set the stage for a bizarre "hall pass" fiasco that was destined to make headlines. In order to ease his guilt over stepping out of his marriage, he said that Kalani could be unfaithful too. The thing is, she actually took him up on the offer, and he might not have expected that. While she's not technically a cheater due to the "hall pass," at this stage, both halves of this disastrous 90DF franchise match have strayed, which doesn't bode well.
Kalani used her "hall pass" to sleep with another man. Now, she's stuck on an island with Asuelu, trying to resolve some truly depressing issues. Since Asuelu drew first blood, he's more likely to get slapped with the villain label. If he hadn't been unfaithful, it's highly unlikely that she would have gone to bed with another guy. This is messy, and he made it messy. However, some messes can be cleaned up with relative ease. Is this one of them? Probably not.
Kalani has cried on the show, while Asuelu helplessly looked on. He patted her back and tried to console her, but the tears kept flowing, and so much has happened. Apparently, he didn't actually sleep with the woman he cheated on, but he did kiss her, and that set the stage for an epic clash that's still impacting Asuelu and Kalani.
Kalani and Asuelu never really seem compatible. They share two kids, so it's good that they're trying to make it work, as long as they aren't making each other miserable. When married parents are perennially at war, kids can feel all the stress and turmoil. In such cases, divorce can be positive, not negative. If the couple does break up someday, it might be for the best.
Michael Ilesanmi Wasn't Faithful To Angela Deem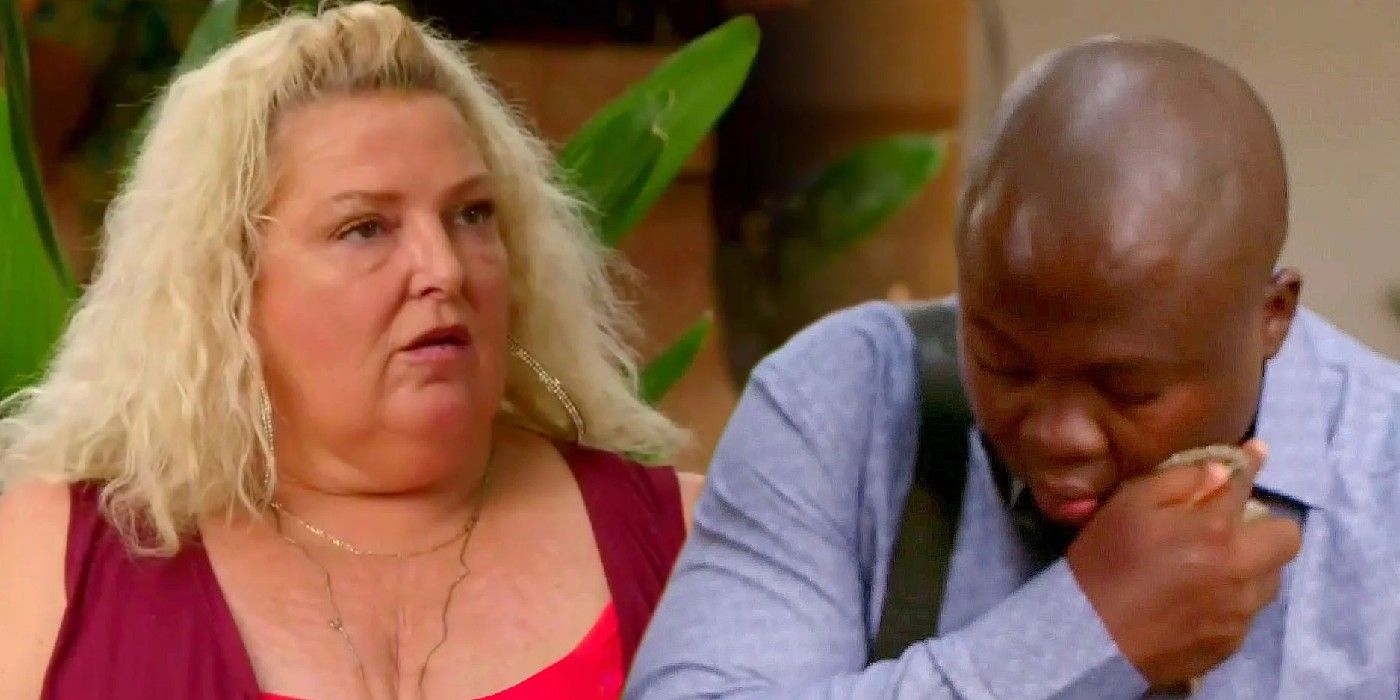 Cheating on Angela is hazardous. Angela Deem doesn't exactly hold back when it comes to sharing her feelings, and she is prone to earth-shaking temper tantrums. Michael unleashed the beast when he admitted to getting oral sex from a woman while he was in his vehicle. He must have known that Angela would lose it when she discovered the truth. However, he still found the courage to own up to what he'd done. There was also an incident when he couldn't stop staring, glassy-eyed, at an attractive dancer while he was drinking at a bar.
Michael's a lot younger than Angela. She used to wonder if he was a scammer. Those doubts of hers crept in early on, which is a very bad sign. She had good reason to wonder about him, and her worst fears were realized. He's also gotten too close to women online, but in his defense, Angela is a flirt. She's made male "friends" at TikTok and elsewhere.
This couple has so many problems, it's just overwhelming. They're lost at sea, and clinging to the 90 Day: The Last Resort counselors as though they were life preservers. Angela arrived with divorce papers in hand, ready for battle, and ended up getting sidetracked by a male resort worker. She's not averse to flirting while holding legal documents that might end her long-term relationship forever.
90 Day: The Last Resort duos have big problems that may not respond to New Age-inspired treatments. However, miracles happen every day. If these pairs can overcome the aftermath of cheating, and that's not impossible, they might come out stronger. Every couple is different. Some can truly forgive and forget, while others hang onto grudges for years, poisoning any love than remains.
on bbc news
on hindi news
on the news today
on channel 7 news
ôrf news
campo grande news ônibus
ôpera news
campo grande news greve de ônibus
l1 news horário dos ônibus
l1 news ônibus
lago azul news ônibus
news österreich
news österreich heute
news österreich aktuell
news öffentlicher dienst
news österreich corona
news öl
news österreich orf
news ö3
news österreich heute aktuell
news österreich sport
ö24 news
ölpreis news
öbb news
ösv news
österreich news krone
övp news
özil news
öffentlicher dienst news 2023
österreich promi news