Summary
Star Trek Day is a lot like Star Wars Day on May 4th.
Star Trek Day began as a celebration within the fan community on the anniversary of Star Trek's debut.
Now an official studio marketing event, the fandom remains the most important part of Star Trek Day.
Star Trek and Star Wars owe each other quite a lot. George Lucas was a sci-fi fan from childhood, and Star Trek was one of his inspirations. Similarly, Star Wars helped inspire Paramount Pictures to bring the franchise back first as a movie and in sequel series. Similarly, Star Trek Day, the anniversary of the first episode's debut, shares a lot of its DNA with the "May the 4th" celebration among Star Wars fans. Still, anyone looking into the history of Star Trek Day should know that, like with most things in this franchise, it begins and ends with the Trekkies and Trekkers who love it.
In the 21st Century, there are far more "holidays" for franchise characters and sagas than just those for Star Trek and Star Wars. There is Spider-Man Day from Marvel, Batman Day from DC Comics and even Barbie Day, with almost all of them now embraced by the companies that profit most from these characters. It's why Star Trek Day 2023 was so strange since the WGA and SAG-AFTRA unions are striking against Paramount and other studios for their fair share of the profits from their labor. The studio didn't create Star Trek; Gene Roddenberry did, and throughout history, Paramount fought him as often as they supported him. The first "official" Star Trek Day came in 2020 with a multi-hour live-streamed event celebrating the franchise. However, fans of the universe created by Roddenberry have been finding excuses to celebrate it long before then. In fact, fan activism saved the Star Trek franchise, leading to the launch of Star Trek: The Animated Series, which turns 50 years old this year. Even the fans angriest at the new series in the franchise's third-wave still love Star Trek overall, and the anniversary of The Original Series debut is a day for everyone.
RELATED: Star Trek Day 2023 Celebrates the Saga While Its Actors Cannot
How Fans and Other Brands Created Star Trek Day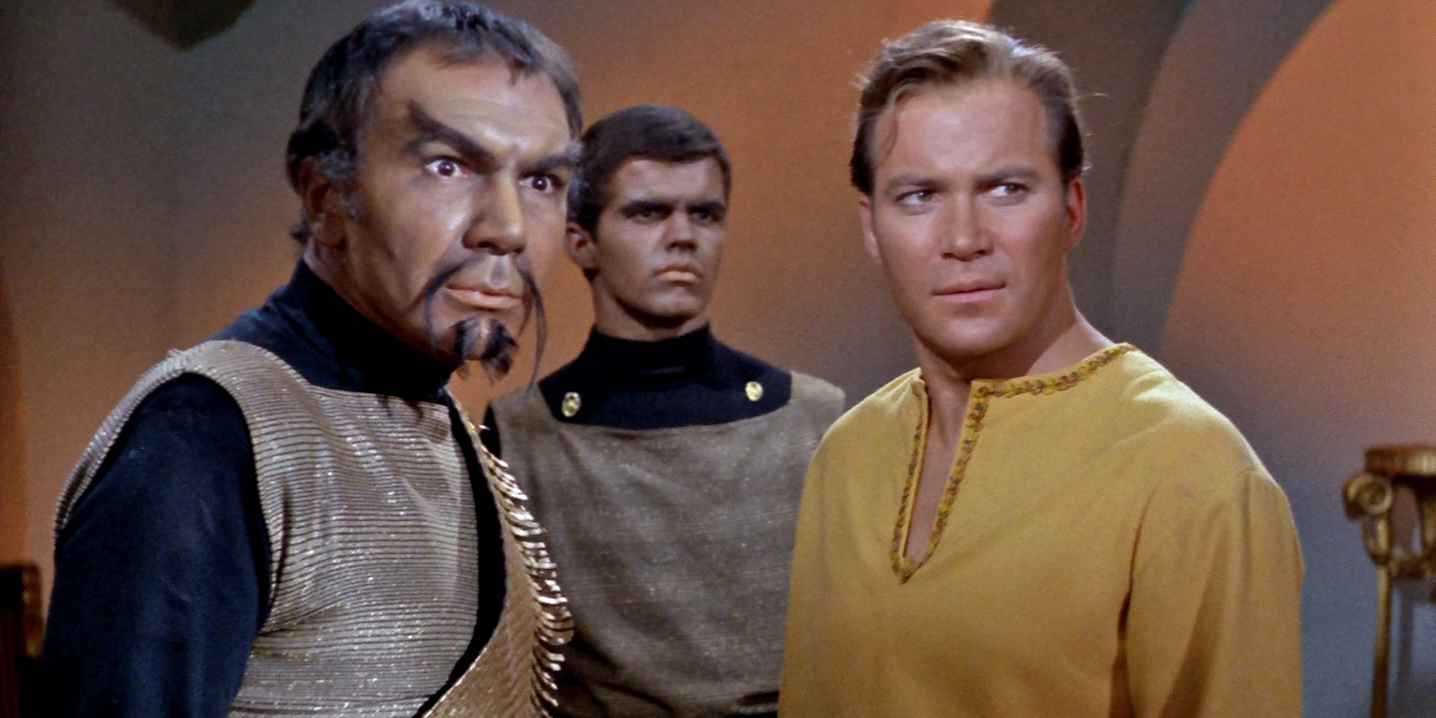 Before it was called "Star Trek Day," the eighth of September was simply the anniversary of the premiere of the first The Original Series episode. By its second season, fans led by John and Bjo Trimble and inspired by legendary sci-fi author Harlan Ellison started a letter-writing campaign to save the series. It worked, with NBC giving Star Trek a third season, but the network scheduled it in a timeslot where it was sure to fail. However, through attendance at conventions and in supporting The Original Series reruns in syndication, they refused to let Paramount forget about Star Trek. Fans protested both the studio and NBC, according to The Center Seat: 55 Years of Star Trek, demanding they bring the series back. This led to first Star Trek: TAS and then plans for a reboot series called Phase II, which became The Motion Picture. The anniversary of the first show's debut was always a good day for organizing that kind of fan activism.
Once The Next Generation debuted, Star Trek was on television nonstop for 18 years. Because no TV series was ever successfully given a second life, Roddenberry and the other producers were about celebrating what was "new" rather than what was "old." Had they focused too much on nostalgia and looking backwards, the franchise could've ended for good. So, while Star Trek Day was not as prominent then, there was still plenty to celebrate. The addition of series like Deep Space Nine, Voyager and Enterprise kept the Starfleet party going well into the 21st Century, even after The Next Generation movies failed to continue after 2002's Nemesis. When Enterprise was canceled as its network fell apart, celebrating the franchise's past gained new importance.
There was the J.J. Abrams-directed film Star Trek in 2009, but other than its sequels, the franchise seemed to be finished. However, the rise of the internet over the past two decades made it easier for fans to turn Star Trek Day into a real celebration. On September 8, other brands would create Star Trek-themed ads to market to Trekkers, like Oreo's Enterprise ad in 2012. Fan forums and Google Doodles also helped mark Star Trek Day to catch on with the larger fanbase.
RELATED: CBS Studios Announces Release Date for Star Trek: Very Short Treks
When Paramount Made Star Trek Day Official It Became a Marketing Event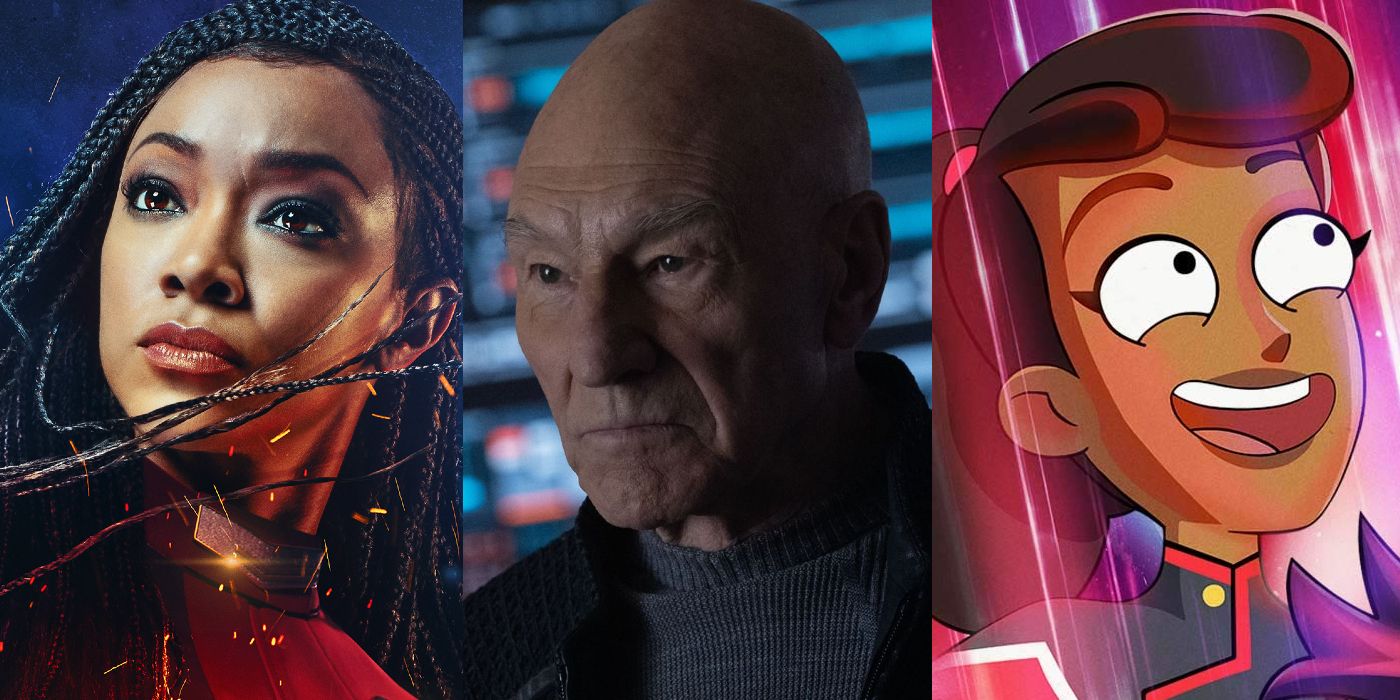 Along with the Kelvin Timeline films, Star Trek: Discovery brought the franchise back to television in 2017. However, it wasn't until the height of the pandemic in 2020 that Paramount made Star Trek Day official. To celebrate it, they gathered actors, producers and other Star Trek royalty together for panels. The next year, they had a live (but socially-distanced) celebration featuring live-music and Star Trek legends on stage. Because the studios forced the WGA and SAG-AFTRA to strike, this year's celebration was a barely half-hour video highlighting mostly animation (since those actors aren't on strike).
If Star Trek Day remains a cynical marketing event for both Paramount and other brands, it may become much less fun for fans to celebrate. Along with Star Trek-themed union pickets, fans use the occasion to campaign like fans of old did. Star Trek: Prodigy was unceremoniously erased from Paramount+, so the event was a way to campaign some outlet like Netflix or Prime Video to "save" the show. Similarly, those who hope to see the proposed spinoff series Star Trek: Legacy with Picard showrunner Terry Matalas also mark the day by making their voices heard. The fans will never let Star Trek Day become truly cynical.
If Paramount reverts to past mistakes and begins to treat Star Trek like a "dying franchise," it won't matter. Star Trek Day began with its fans and will "end" with them, as well. Whether lobbying to save or greenlight a specific series or simply celebrating the stories and community they love, that's what makes a fandom holiday "real." Fans of Gene Roddenberry's universe are why it lasted for almost six decades, and celebrating its anniversary is something they will do no matter what people call it.
Star Trek: Lower Decks debuts new episodes Thursdays on Paramount+.
on bbc news
on hindi news
on the news today
on channel 7 news
ôrf news
campo grande news ônibus
ôpera news
campo grande news greve de ônibus
l1 news horário dos ônibus
l1 news ônibus
lago azul news ônibus
news österreich
news österreich heute
news österreich aktuell
news öffentlicher dienst
news österreich corona
news öl
news österreich orf
news ö3
news österreich heute aktuell
news österreich sport
ö24 news
ölpreis news
öbb news
ösv news
österreich news krone
övp news
özil news
öffentlicher dienst news 2023
österreich promi news