The following contains major spoilers for Invincible Iron Man #9, on sale now from Marvel Comics.
Over the course of his decades long career as Iron Man, Tony Stark has stood firm throughout some of the most harrowing and horrifying events the Marvel Universe has ever seen. Of course, few if any have been as bad as the Earthshaking tragedy that was the latest, and presumably last, Hellfire Gala. Apart from thrusting mutantkind to the brink of extinction, Orchis' assault on Krakoa stands as a perversion of Tony's own legacy, and those are both crimes worth responding to with lethal force.
Invincible Iron Man #9 (by Gerry Duggan, Juan Frigeri, Bryan Valenza, and VC's Joe Caramagna) opens to a battered Tony Stark staring down the barrel of a towering Sentinel based on his own technology. Fortunately for Tony, his enemies aren't willing to risk the fallout of publicly executing one of Earth's Mightiest Heroes. While this allows him to regroup with an in-hiding Emma Frost, it doesn't make things any better — at least, not directly. Having come face-to-face with the grim truth of where the world is headed under Orchis' watch, a fire ignites within Tony that matches that of Emma at her most vengeful. Not only is Tony quick to remind Emma she needs to avenge the people she lost, he agrees to join her mission to snuff out Orchis. Their partnership might just be the next step toward a whole new brand of Avengers.
RELATED: Who Are Marvel's Dark X-Men – And How Long Will They Last?
How the Hellfire Gala Broke Iron Man's Spirit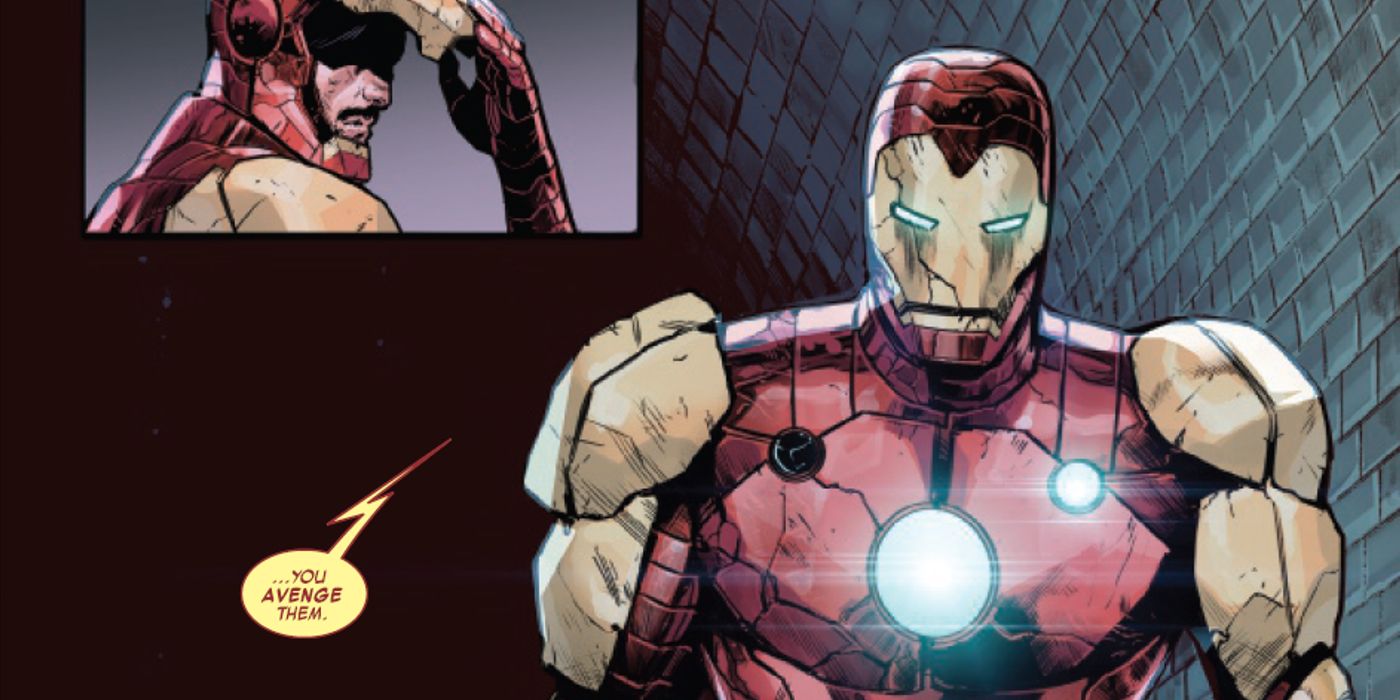 While Orchis' attack on the Hellfire Gala was an outright assault on many of Tony Stark's closest friends and allies, it also stood as just as direct an assault on his legacy. In the past year, Tony lost control of his corporate and technological empire to Kelvin Heng, better known as the mutant hating, genetically enhanced villain Feilong. In his youth, Feilong's uncaring parents stole away his professional accomplishments, leaving him with a deep-seated desire to establish himself as an unrivaled success later in life. To that end, Feilong worked to terraform Mars on humanity's behalf. However, mutantkind to beat him to it when they rechristened the red planet Arakko in their name. Spurned by mutants just as he had been by his parents, Feilong shifted his focus from expanding humanity's world to eradicating mutantkind's own.
Feilong's hatred of mutants was the perfect reason for him to align himself with Orchis, and it gave him the freedom to pursue his other endeavors as the villainous new owner of Stark Unlimited. Although Feilong claimed control of Tony's company in the most underhanded fashion, he has made no secret of it since. In fact, Feilong has made it his mission to reclaim every single piece of Stark technology in existence and repurpose it expressly for eradicating mutants. Feilong has also gone to every length possible to shove this perversion of Tony's legacy in the hero's face, tormenting him psychologically, emotionally, and physically throughout their battles.
RELATED: Marvel Gives Fans a Preview of Iron Man and Emma Frost's Wedding
What Iron Man's Future Looks Like Now That He's Done Holding Back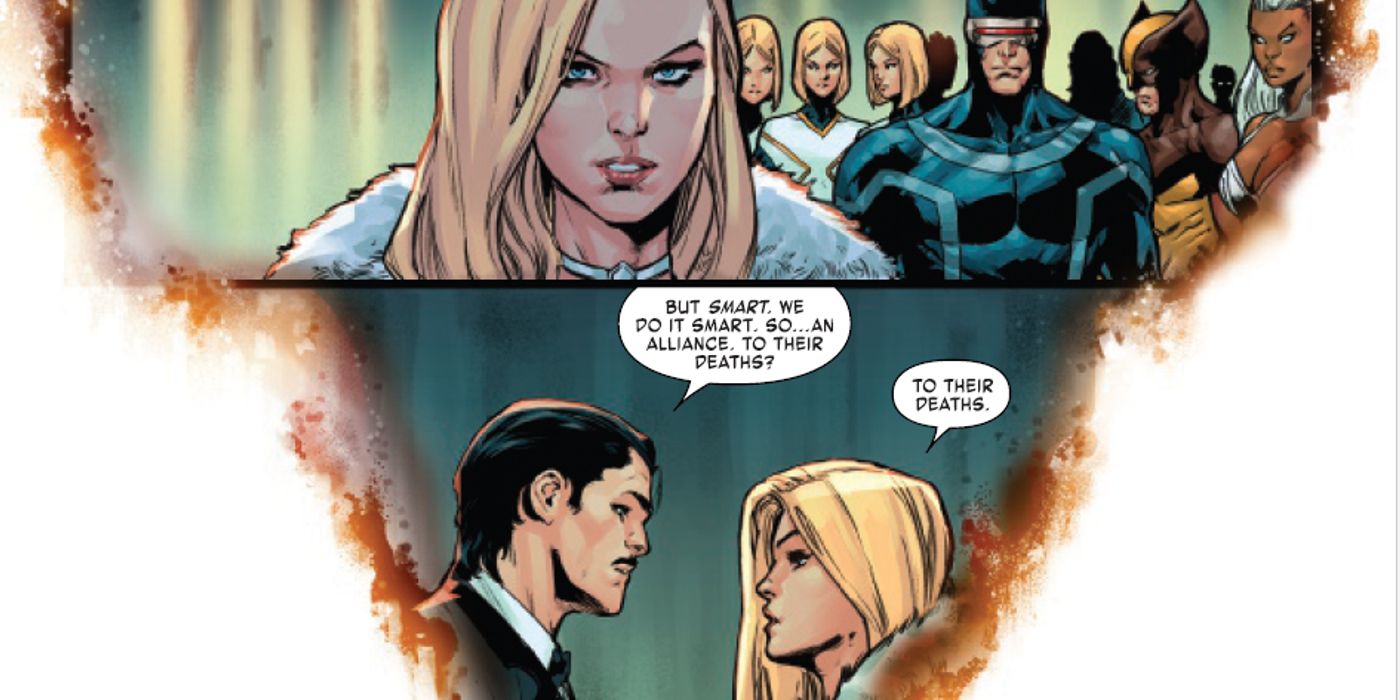 With so many lives at stake on top of his own future, Tony Stark is immediately willing to make a lethal pact with Emma against Orchis. As much as this might seem like it will lead to an angrier, more aggressive Iron Man taking center stage, the truth of the matter is far darker than that. Despite Iron Man losing his temper and launching into brutal combat with his enemies from time to time, his current rage is of the cold and calculating variety. Tony understands not just the overwhelming threat that Orchis poses, but the necessity for precise, meaningful strikes against them. He also knows that waging that war will take everything he has to offer, although he has already proven himself capable of doing just that.
It was only in 2022 that Tony Stark gladly gave up the Power Cosmic that had transformed him into an Iron God, and only two years before that when he gave up his position as the head of Stark Unlimited. Even more recently, Tony spent every penny he had to his name to eliminate a sprawling black market arms operation from source to supply chain. This isn't even to mention the personal sacrifices Tony has made in so quickly coming to terms with the end of his romance with Patsy Walker, nor the vast personal growth he made along the way. While that growth would normally imply a calmer, more forgiving Iron Man, it has instead resulted in one with no reservations about crossing the line. This Iron Man will do everything necessary to avenge those who can no longer fight for themselves. The Iron Man fans can look forward to in the coming months will inevitably look to fight on as small a scale as possible, especially if it means putting a permanent end to the worst of his enemies.
RELATED: Why A Powerful Mutant Never Joined The X-Men
How Fall of X Could Remake the Avengers Entirely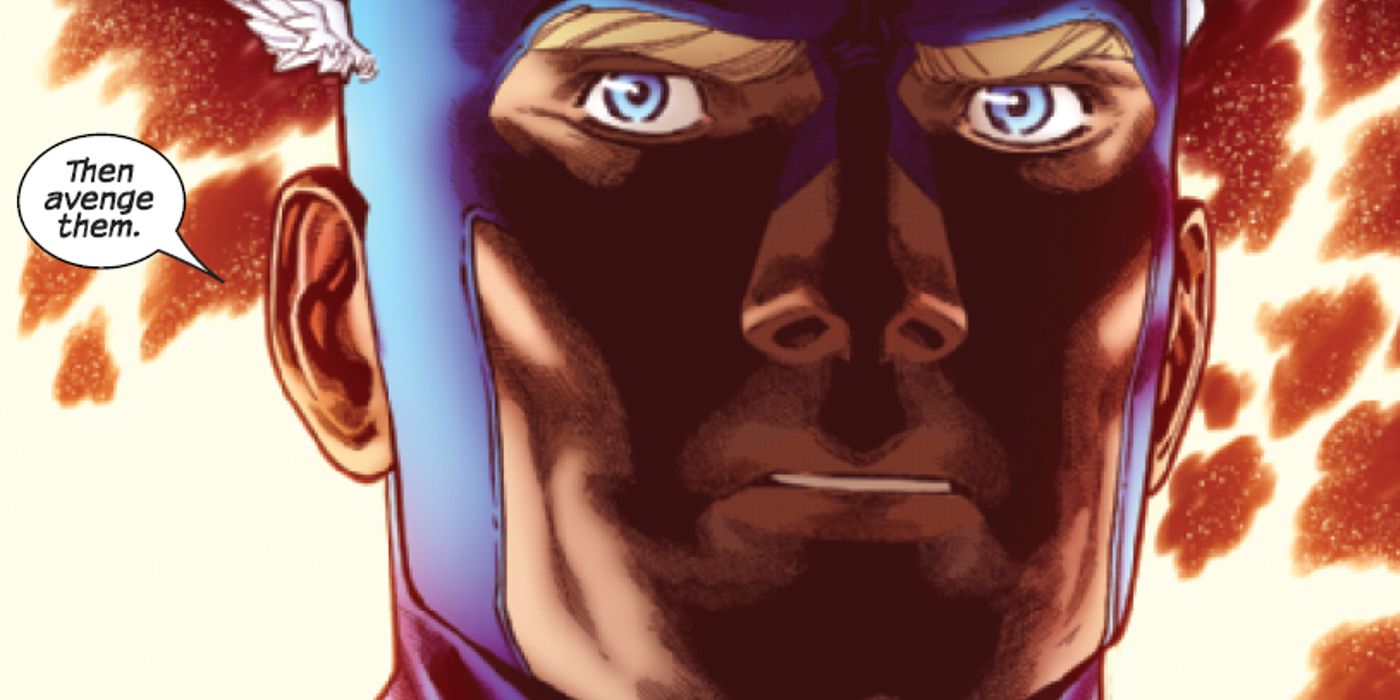 Iron Man embracing overtly lethal intentions and methods certainly makes him seem like he's become a cold-blooded killer. However, the most noble of Earth's Mightiest Heroes has already embarked on the same path. For Captain America, supporting his fellow heroes who wish to kill any opponent sporting Orchis' logo isn't a descent into villainy, but a return to the warfare that forged him. This isn't to say Tony Stark is anything like the rigidly trained super-soldier Steve Rogers is, though the parallel between where they are coming from at this point can't be understated. More importantly, they aren't the only Avengers who have taken this stance.
Psylocke and Penance may be new additions to Captain America's latest, unofficial lineup of Uncanny Avengers, but that doesn't mean they aren't Avengers all the same. Beyond that, it's hard to imagine Namor won't be joining Captain America and Iron Man's shared mission at the first opportunity he gets. No matter how much bad blood there has been between the X-Men and Avengers in the past, the latter have gone to great lengths to ease those tensions. Now, the worst possible circumstances have given them the chance to cement their legacies on one side of this conflict. Considering how quickly so many of Earth's Mightiest Heroes are lining up to avenge Krakoa, the Avengers may not be able to return to their idealistic methods once the dust has settled.
on bbc news
on hindi news
on the news today
on channel 7 news
ôrf news
campo grande news ônibus
ôpera news
campo grande news greve de ônibus
l1 news horário dos ônibus
l1 news ônibus
lago azul news ônibus
news österreich
news österreich heute
news österreich aktuell
news öffentlicher dienst
news österreich corona
news öl
news österreich orf
news ö3
news österreich heute aktuell
news österreich sport
ö24 news
ölpreis news
öbb news
ösv news
österreich news krone
övp news
özil news
öffentlicher dienst news 2023
österreich promi news