The Big Picture
Chris Columbus had a significant impact on the Harry Potter franchise, setting the tone, casting the perfect actors, and faithfully adapting the books.
Columbus' previous work as a director and screenwriter prepared him well for the challenge of bringing J.K. Rowling's world to life.
Columbus established the visual language of the films, with his emphasis on cozy, gothic aesthetics and his ability to seamlessly shift between different tones throughout each movie.
The Harry Potter franchise has been graced by many fantastic filmmakers, but none have had as big of an impact on the Wizarding World as the first director to bring it to life — Chris Columbus. The footprint that he left on the movies and general franchise to come cannot be understated. Between the series' tone, casting choices, creative team assembled, and degree of accuracy to the books, Columbus' work on both Harry Potter and the Philosopher's Stone and Chamber of Secrets was so great that everyone had no choice but to follow his lead. It's not that his movies are the best, but without Chris Columbus, we wouldn't have the Harry Potter franchise as it is today.
It's 2023, and even though there hasn't been a box-office-shattering movie in the franchise in years, the Harry Potter name continues to run strong in our culture. Between movies, video games, a stage play, short stories, documentaries, and theme parks surrounding the Wizarding World, the series hasn't seen a dry moment since J. K. Rowling's original novels first hit the shelves of bookstores in 1997. The franchise's '90s years were entirely guided by Rowling's voice, but once the first film came along with the turn of the century, a sea of artists have tried their hand at the Wizarding World. And while Rowling might have been the inventor of everything Harry Potter, when it comes to filmmakers, no one has had as much of an impact on this series as Chris Columbus.
Chris Columbus' Road to the 'Harry Potter' Series
If you look at his filmography leading up to Philosopher's Stone, it might seem like Columbus was an odd choice to kick off this franchise. That said, the closer you look at his early credits, the more sense he makes as the series' premiere director. Columbus spent a large chunk of the '80s as a screenwriter for titles like Gremlins, The Goonies, Little Nemo: Adventures in Slumberland, and Young Sherlock Holmes, all of which revolve around kids that go on varying degrees of fantastical adventures.
He made his directorial debut with Adventures in Babysitting, then went on to craft hits like the first two Home Alone movies, and even Mrs. Doubtfire. The mid-'90s saw an interesting era in his career, with films like Nine Months, Stepmom, and Bicentennial Man. What these years indicate the most is a filmmaker who's looking to expand his abilities as an artist. By this time, Columbus had made kids' movies, dramas, comedies, science fiction movies, and romantic dramas, and had proven himself as a reliable studio director. Sounds like a great hand to take on a big franchise!
Chris Columbus' 'Harry Potter' Films Are Faithful to the Books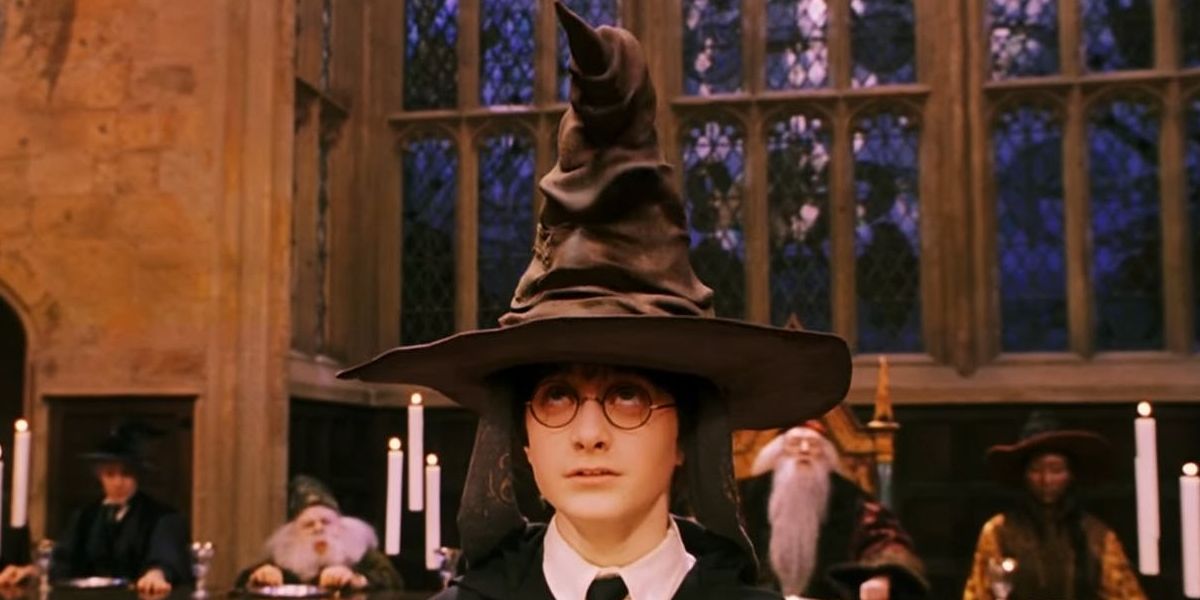 That's exactly what happened. After Steven Spielberg heavily toyed with the idea of taking on an adaptation of Philosopher's Stone, Chris Columbus somehow ended up being the one to take on the job, and what came to pass was a global sensation. The first Harry Potter movie went on to gross $974,755,371 at the box office, an enormous sum of money for any movie to make at that point in history. But why did this adaptation resonate so deeply with fans? A movie isn't guaranteed to be a success just because it is being lifted from a beloved book. It might rake in a ton of cash initially because of high fan expectations, but earning a billion dollars in the early 2000s generally meant that a movie had to be good.
First things first, Chris Columbus had to have known that he couldn't mess with the Harry Potter narrative too much when adapting the series. Instead of changing up major character arcs so that he could have his own spin on the series, or doing something as extreme as bringing the setting to the United States, Columbus kept things simple and approached the franchise with a longing to do justice to the novels, their author, and their fans. The Harry Potter books were a big deal before the movies ever came along, so if Columbus thought to stray far from the foundation, there would undoubtedly be hell to pay.
Of course, this became a trickier tightrope to walk as Rowling's books became longer and longer. Before they would go on to run around 700 to 800 pages, these first few novels were the perfect length to accurately adapt for the big screen. As the series entered its later entries, those movies' filmmakers couldn't be entirely faithful to their source material, but they were with the most important aspects.
RELATED: One of the Most Devastating 'Harry Potter' Scenes Was Cut From the Films
Columbus Established the Look and Tone of the 'Harry Potter' Movies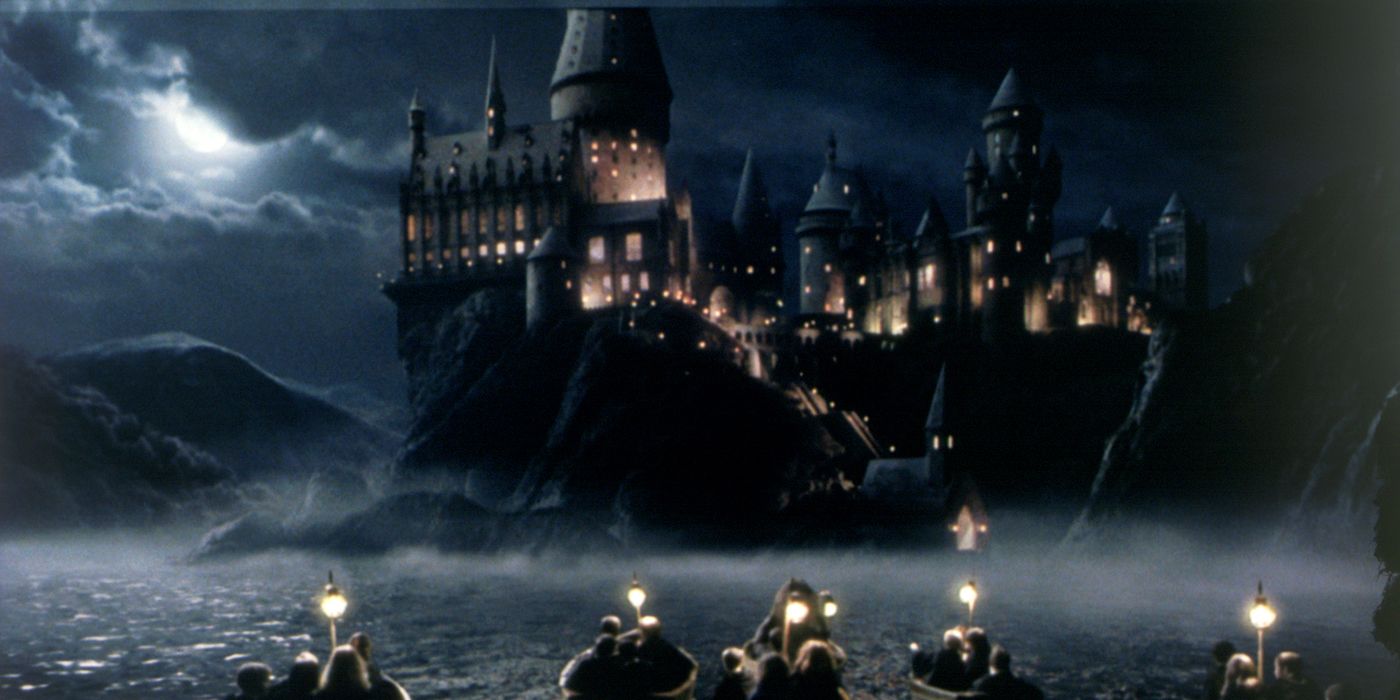 Columbus also had to craft the visual language of the Harry Potter films, almost from the ground up. Alfonso Cuarón is often credited for bringing an even more stylized flavor to The Prisoner of Azkaban, the third film in the franchise, but Columbus was the filmmaker who gave these movies their gothic, cozy touch. His emphasis on earthy colors, rich fall and winter imagery, battered books, comfy costume design, and near-crumbling architectures would be maintained throughout the franchise to come. His mastery over shifting tones would also be felt in later films. These first two films seamlessly alternate between happy, mysterious, sincere, spooky, and adventurous in their two-and-a-half-hour runtimes. Of course, John Williams makes these changes in narrative timbres even smoother. There's no doubt that he and Columbus had to have collaborated closely on creating the perfect sonic dimension for these movies.
Columbus Helped Find the Perfect Cast for the 'Harry Potter' Movies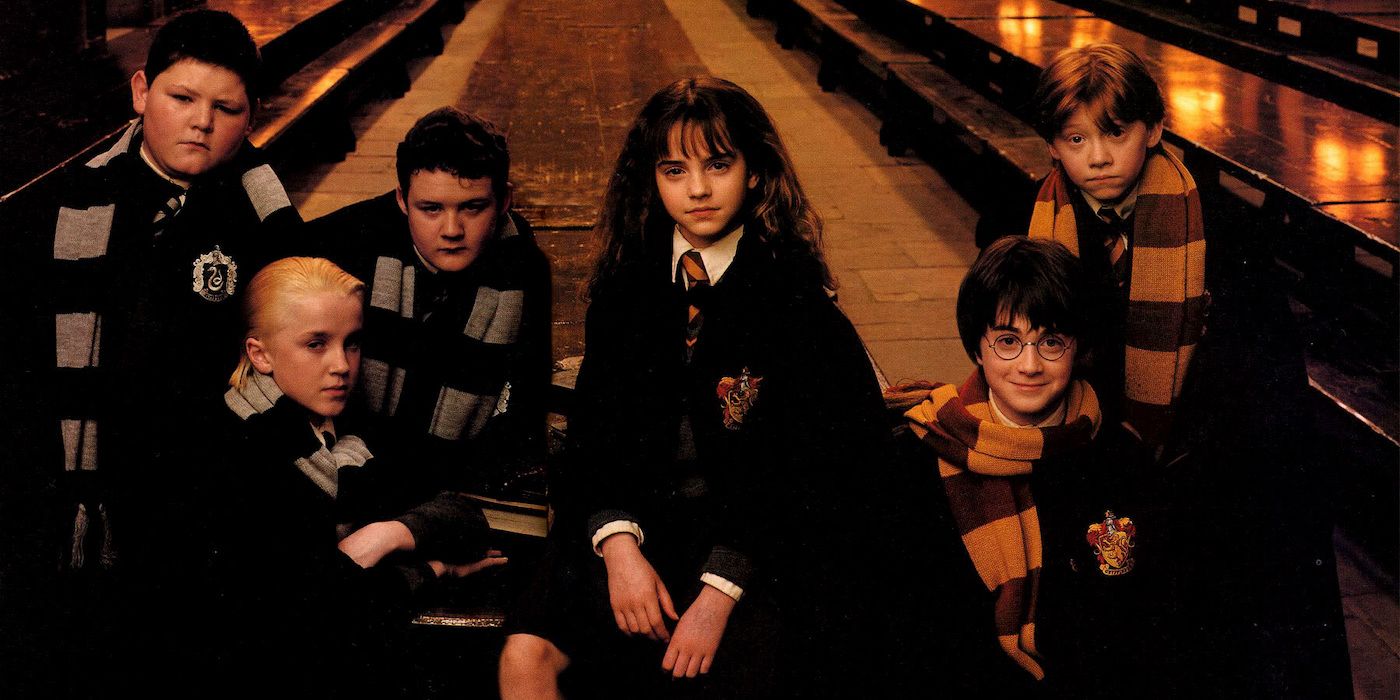 More than anything, the Harry Potter movies wouldn't have been the sensation that they were if they weren't given the right cast. Thankfully, we had Columbus behind the scenes, working to find the right kids to fill the roles of Harry Potter (Daniel Radcliffe), Hermione Granger (Emma Watson), Ron Weasley (Rupert Grint), Albus Dumbledore (Richard Harris), Severus Snape (Alan Rickman), and more. When faced with longtime friends and frequent collaborators trying to break their way into the franchise, Columbus stuck to his guns and aimed to cast the right people for every part, not just his buddies. Robin Williams, the star of Bicentennial Man and Mrs. Doubtfire, even tried to play Hagrid, but Columbus maintained his integrity to find an Irish or English actor for the part. Moving forward, the franchise would face minimal recasting choices, with stars like Michael Gambon filling the role of Dumbledore, and Ian Hart only briefly filling the role of an adult Voldemort in Philosopher's Stone. By and large, the cast that you find in Columbus' first two movies is the cast that the series would stick with until the end.
Who Directed the 'Harry Potter' Movies After Chris Columbus?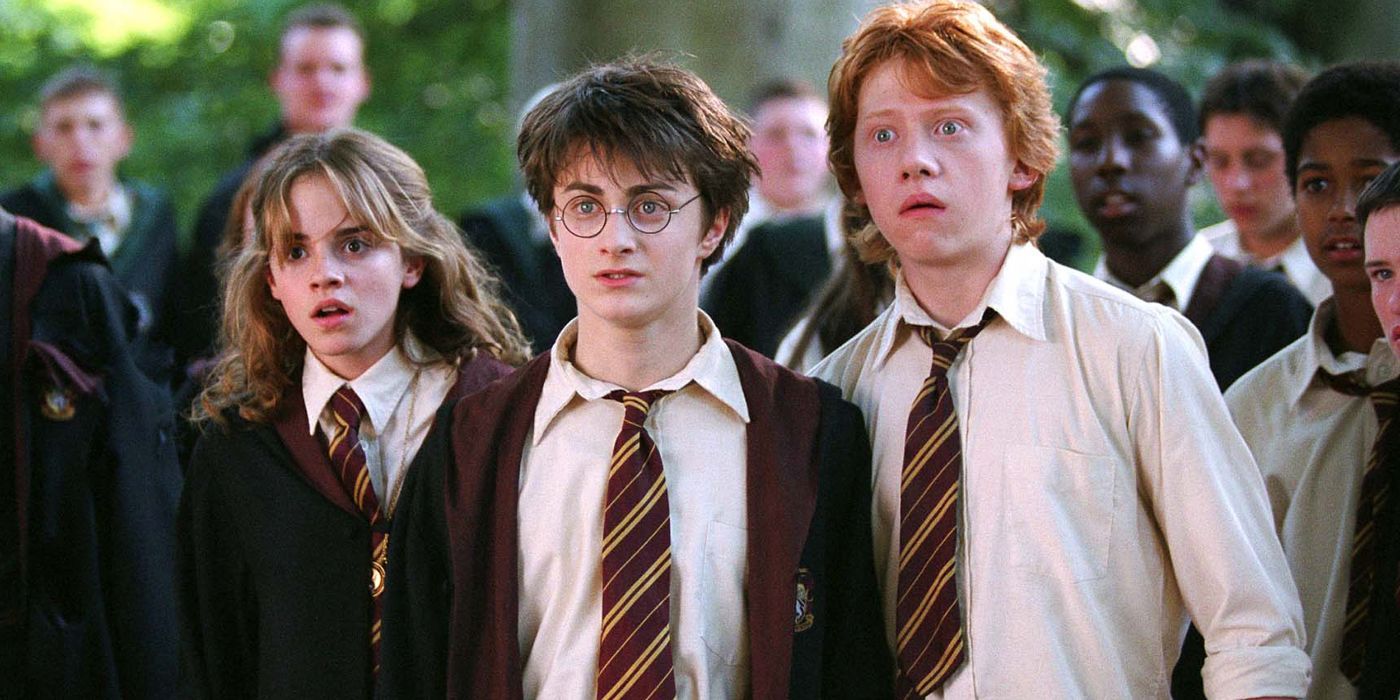 After Chris Columbus left the director's chair, Alfonso Cuarón shook the franchise up to fit his own visionary style in Prisoner of Azkaban. While he might have ended up with what many deem the best Harry Potter movie, he didn't build its living, breathing world from the ground up like Columbus did. Mike Newell came nowhere close to the highs of the filmmakers that preceded him with Goblet of Fire, despite pushing the series in a darker direction. After Newell, longtime series director David Yates would bring a much more mature tone to the franchise, but until he split Deathly Hallows into two parts, his movies would bring middling reactions from fans due to their inability to be highly accurate to such lengthy books. He's also not nearly as stylistic as Cuarón, or even Columbus for that matter, so his impact on the franchise is mostly felt in the number of entries that he spearheaded.
While the Harry Potter movies have had a handful of directors helm their movies, no one has had as big of an impact as Chris Columbus. He established the series' tone, look, degree of accuracy to the source material, and most of all, its cast, and should be recognized for his efforts. Without Columbus, there's no telling what kind of Wizarding World we would have seen on screen.
on bbc news
on hindi news
on the news today
on channel 7 news
ôrf news
campo grande news ônibus
ôpera news
campo grande news greve de ônibus
l1 news horário dos ônibus
l1 news ônibus
lago azul news ônibus
news österreich
news österreich heute
news österreich aktuell
news öffentlicher dienst
news österreich corona
news öl
news österreich orf
news ö3
news österreich heute aktuell
news österreich sport
ö24 news
ölpreis news
öbb news
ösv news
österreich news krone
övp news
özil news
öffentlicher dienst news 2023
österreich promi news