Summary
The G is a winter noir film that explores the unsettling reality of elder abuse and manipulation within a corrupt eldercare facility, leading to a revenge thriller.
Dale Dickey delivers a standout performance as the protagonist, portraying a woman who transforms into her violent past.
While the film has its flaws, including forced romantic scenes and jumbled genre attempts, it is elevated by the strong performances and moody cinematography.
There is a lot that happens just within the first eight minutes of filmmaker Karl R. Hearne's newest film, The G. Somewhere out in the woods, two ruthless hitmen bury a body that is still breathing. In an examination room, an older woman and her doctor have a tense conversation about her husband's debilitating health. With a relation that is not yet known until later on, this same woman drives home with a younger female. Once they do arrive at their destination, someone in a van watches them from afar, not yet acting on any intent. Whether this bombardment of an intro was meant to be an allegory for senior citizens who suddenly find themselves in a whirlwind of a malicious situation, or it was all actually meant just as exposition, The G ends up successfully taking this harrowing concept and turning it on its head.
Uniquely described as a winter noir film both visually and logistically, in The G, an elderly couple's life is suddenly snatched away from them in a blink of an eye because a corrupt legal guardian believes that the seniors have an abundance of money stashed away, just waiting to be exploited. Given the bare minimum, they are thrown into a very controlled and manipulated environment which is disguised as an "eldercare facility." A very troubling chain of events causes Ann Hunter (played by Dale Dickey) to step back in time and become the violent woman that she used to be in order to enact a certain type of revenge on those who did this to her and her husband.
Along the way, her loyal and headstrong granddaughter Emma (brought to life by Romane Denis) and a family associate named Ralph help Ann from the outside. With each of these supporting characters harnessing a different but useful skill set, they work together to bring down this hidden and terrifying system of abuse.
Portraying a Trapped Woman
While there isn't a cast member who doesn't perform at least satisfactorily, it goes without saying that Dickey delivers the strongest performance in The G; she's always been underrated, but she's wonderful here. At the beginning of the film, she portrays an invisible woman who is just floating from one day to the next, overburdened by not only her husband's needs but also all the responsibilities that come with maintaining a household. Even though it seems to be getting the best of her, remedying the house and constantly helping her frail spouse gave her a sense of belonging. When these motivations are ripped away from the character, the actress shows this by turning up the internal scowl of Ann's persona even more.
With her anger now being her sole incentive, Dickey transforms the character's presence. No longer having anything to lose and by turning into her cold past self once more, she can now focus on the sudden adversaries in her life. Not only is Hearne's latest entry into the world of cinema undoubtedly a strong story about a woman who fights for her freedom, but it also presents an endearing, overarching message about the daunting pressures that most modern society places on older individuals as they age.Related: Grace and Frankie: 5 Lessons From Our Elders
The G Works Better Without Romance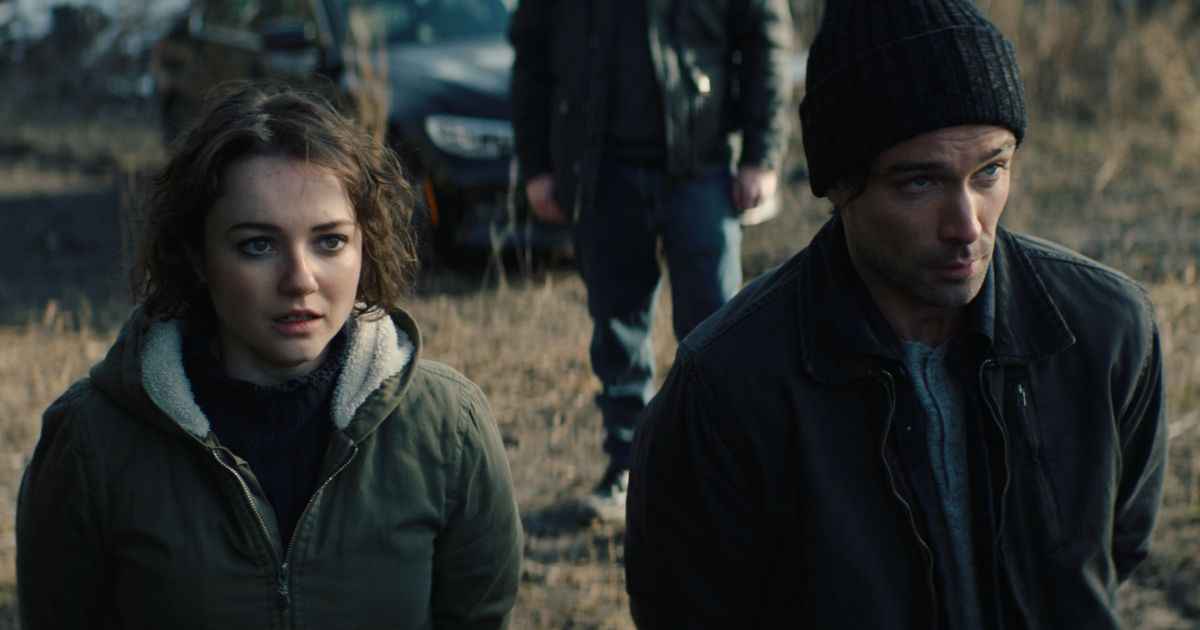 There's a relatable dynamic between Dickey's Ann and Denis' Emma, who have a familial fellowship that is strongly present from the very beginning of the movie. This spiritual bond between the mother and daughter is taken one step further a little later on when romantic scenes play out involving each of them with their new respective love interests. These slow-paced sequences explicitly cut from one to the other numerous times, making the message about their syncing life path much too clear and overly symbolic for a movie that seems to be crafted exclusively by visual action and nerve-wracking suspense.
Not only that, but Emma's new landscaping boyfriend feels awkwardly forced into The G's isolated, cold world. While another resident in this dark and dreary facility named Joseph is a bit more compelling, since he plays the moral counterpart to Ann's reborn savagery, the conclusion to his character is easily predictable due to his conceding personality. Related: The Most Romantic Movie Scenes of the Past 20 Years
The weak script also comes to show itself through blatant exposition. Just as Emma comes to tell the man that is suddenly in her life all about her grandmother and what's happening to her, Ann does almost the same thing through a heavy monologue to Joseph, which lays out her traumatizing upbringing in West Texas. This pattern of repeated story elements actually happens once more as well with how Ann demobilizes guards in different parts of the film. Instead of Ann resorting to a tactic possibly used in her youth, the moments are marginalized as she coyly acts like a senior in sudden pain instead to get their attention.
A Tease of Genre-Bending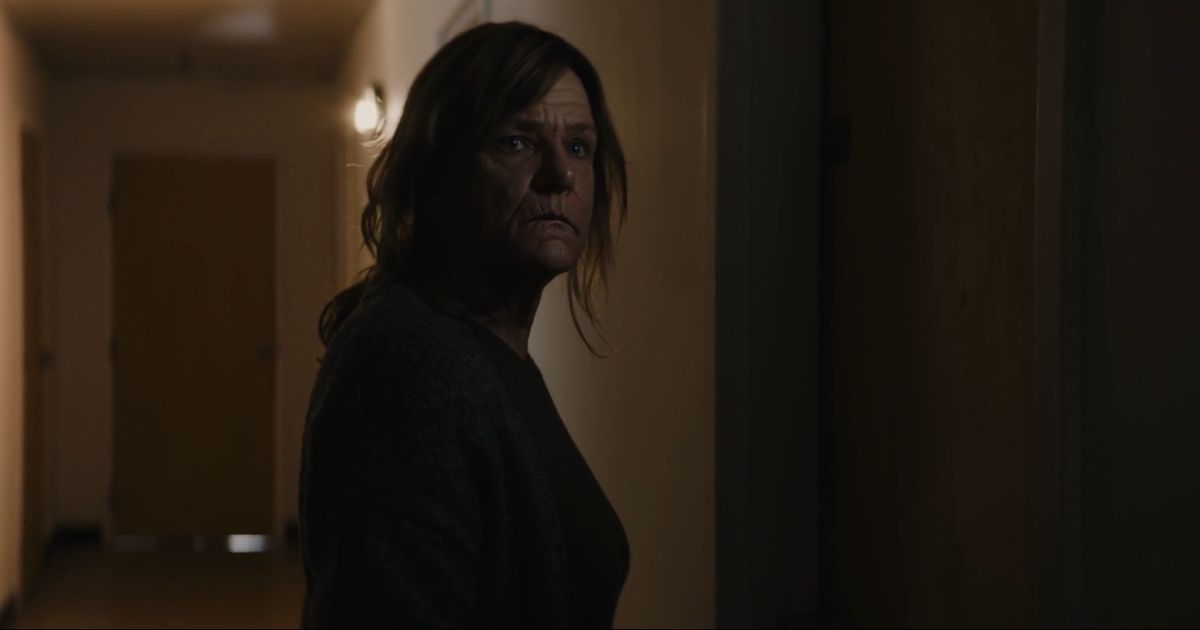 Some moments also tease that this film wants to step into other genres as well. When Ann sneaks out of her room for the first time, a lanky stunted-moving silhouette appears at the end of the hall. Looking more like a creature out of a horror-themed video game than anything else, the suspense comes back down to a sense of realism within a few moments upon the reveal. The mystery behind a room that seems akin to a hospital ward could add a layer of evil, but the concept is quickly and unceremoniously added to the antagonist's fraud scheme instead.
In saying all of this, there was certainly more than enough room in this original portrait to widen the personalities of characters and add more devious depth to the crooked caretakers. But as it stands, The G is finely tuned just enough by its dedicated cast and mood-setting cinematography (the shadowed backgrounds, darker colors, and slightly angled camera angles) to make all of it an entertaining ride into the deceitful side of elderly-based health care.
The G will celebrate its World Premiere at Tallinn Black Nights Film Festival on November 11 and Canadian distribution will be handled by levelFILM in 2024.
on bbc news
on hindi news
on the news today
on channel 7 news
ôrf news
campo grande news ônibus
ôpera news
campo grande news greve de ônibus
l1 news horário dos ônibus
l1 news ônibus
lago azul news ônibus
news österreich
news österreich heute
news österreich aktuell
news öffentlicher dienst
news österreich corona
news öl
news österreich orf
news ö3
news österreich heute aktuell
news österreich sport
ö24 news
ölpreis news
öbb news
ösv news
österreich news krone
övp news
özil news
öffentlicher dienst news 2023
österreich promi news