Philosopher Thomas Carlyle once eloquently said, "Speech is great, but silence is greater." The cinema is full of memorable depictions of actions being more effective than conversation. Extensive dialogue is not always the key to success in creating a moving and compelling tale; many of Hollywood's finest films feature very few words. Some of the most innovative and groundbreaking pictures utilize the power of silence, preferring to convey their messages through stunning imagery and powerful emotion.
In the early 20th Century, the United States movie industry was booming thanks to the success of silent films, demonstrating that it's more than possible to craft a lucrative picture with little to no dialogue. Silent cinema was ushered out of Tinseltown's doors with the invention of the "talkie" and, as they say, the rest is history. It's exciting for moviegoers when studios embrace their roots and take a less conventional approach to modern-day moviemaking, relying instead on star performances, dazzling cinematography, and riveting plots. These are the best movies with almost no dialogue.
Updated August 22, 2023, by Federico Furzan: This article has been updated with additional content to keep the discussion fresh and relevant with even more information and new entries.
15
Eraserhead (1977)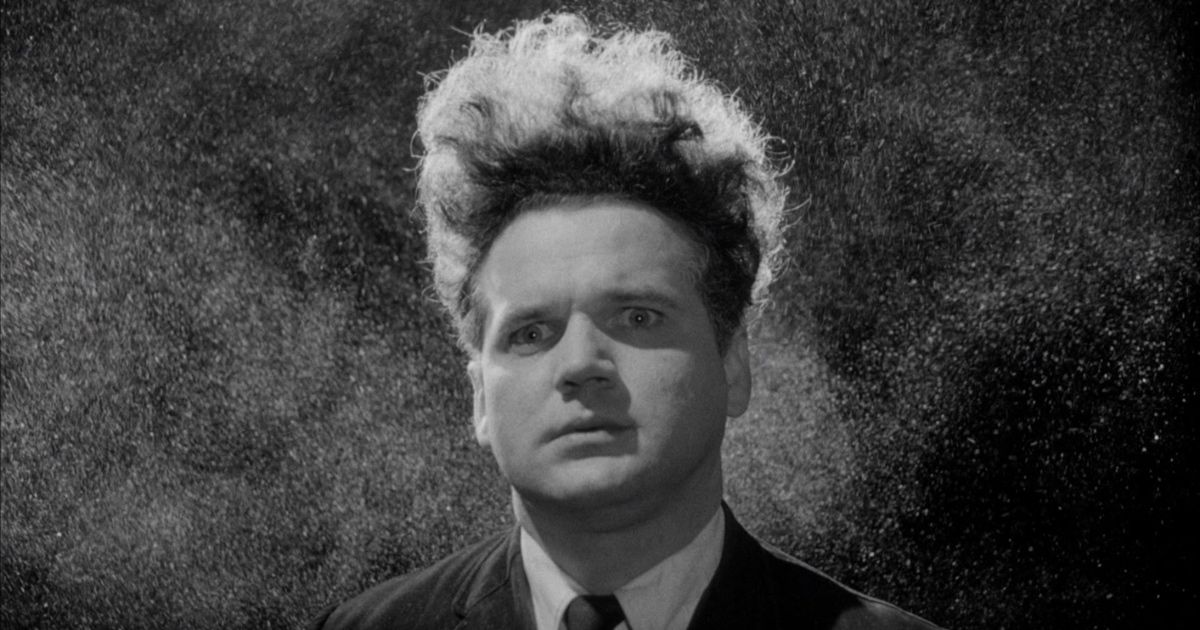 David Lynch's first critically acclaimed film is an odd tale, but a fascinating one that showed fans just how great and weird of a director the man can be. The film has very few lines of dialogue and follows a man in a dystopian world attempting to care for a severely deformed child. It's a hard task, but one made more difficult when he is plagued by strange visions of a woman and hallucinations with sexual undertones.
Eraserhead is essentially a body-horror film but carries psychological and philosophical themes throughout. It was added to the national film registry in 2004 by the U.S. Library of Congress and has since become a cult classic among fans. Set in black and white and full of non-sequiturs and disjointed dialogue, this is the perfect film for anyone who is a fan of unorthodox storytelling, the kind in which Lynch excels.
14
All is Lost (2013)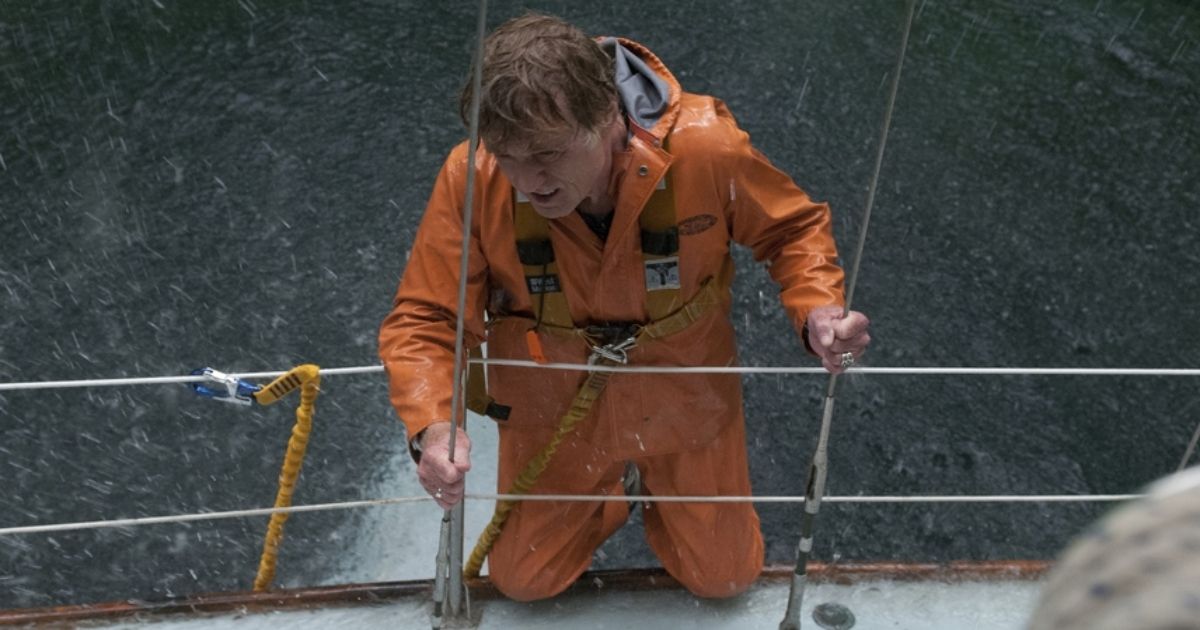 This won't be the only silent survival film on this list, but it more than earns its spot. All is Lost sees Robert Redford star as a man with no name. His character is on a boat at sea when he finds that he's taking on water after colliding with a drifting cargo container. Things only get worse, as he can no longer stop the water from coming in, and he's forced to abandon the ship. Very little is said in this film as Redford is entirely alone.
He demonstrates precisely why he is one of the greatest actors of our time, carrying the entire journey with expressions and emotions alone. It's a reflection of the human will to survive as he tries various ways to escape his ordeal. It's a rare thing for so little to be said and yet so much felt. By the end, viewers can't help but wake up with tears as Redford's performance is spellbinding and has viewers praying for him until the very end. It's truly a shame his work was not recognized at the year's Academy Awards.
13
Quest for Fire (1981)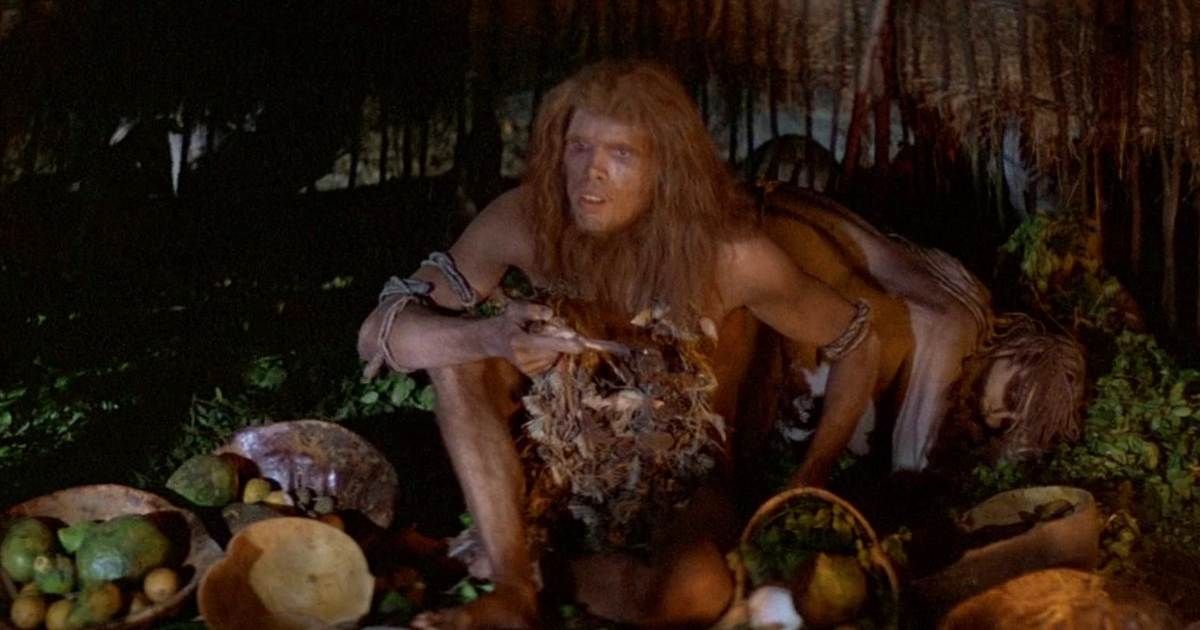 The fantasy epic Quest for Fire was directed by Jean-Jacques Annaud in 1981, and it told the story of tribesmen trying to conquer by the discovery of fire. It's based on the 1911 Belgian novel by J.-H. Rosny. The film features no dialogue and only relies on a form of language based on body expression, grunts, and emotions.
It's hard to say if it's accurate in its portrayal of early civilizations for obvious reasons. The hard-to-sell film was critically acclaimed as the first of its kind, and it features early performances by Everett McGill and Ron Perlman. Of course, it won Best Makeup at the Academy Awards.
12
Drive (2011)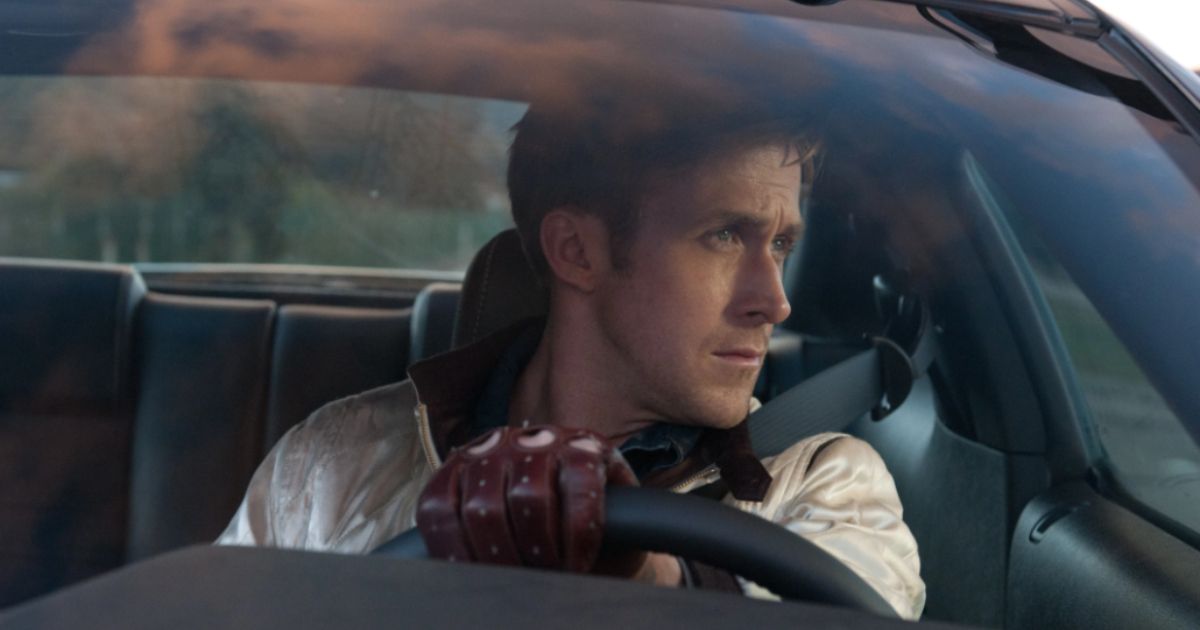 Based on the James Sallis novel of the same name, 2011's Drive stars Ryan Gosling as an unnamed Hollywood stunt driver who moonlights as a getaway driver and finds himself in trouble when he attempts to help his debt-ridden neighbor. The action drama features the additional talents of Carey Mulligan, Oscar Isaac, Albert Brooks, and Bryan Cranston, and premiered at the 2011 Cannes Film Festival, where it received a standing ovation.
Director Nicolas Winding Refn and Gosling worked hard to trim down the script's dialogue, despite it being 81 pages long. On that decision, Refn stated to AV Club, "I love the language of silence […] The man who's always more silent is always the unpredictable one. Ryan was very much seeing The Driver as a man who wouldn't have a conversation unless he meant to have one, so you eliminated all small talk immediately." Drive was a critical and box office hit, garnering praise for its visuals, cinematography, and powerful performances.
11
The Bear (1988)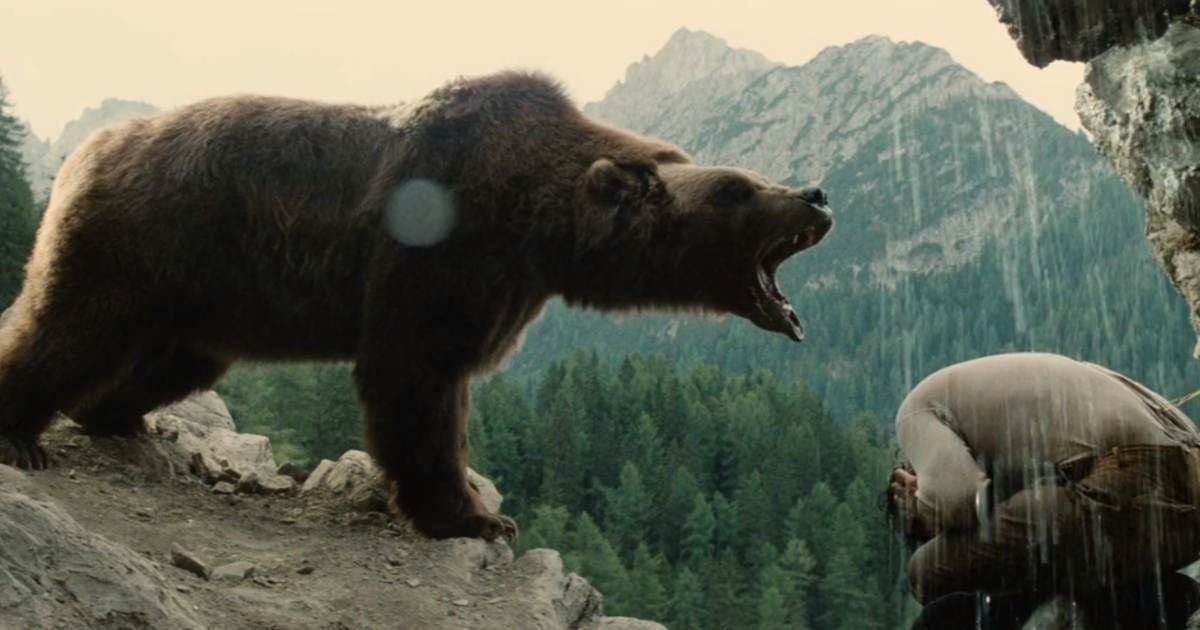 Jean-Jacques Annaud's 1988 epic adventure The Bear is an adaptation of James Oliver Curwood's novel The Grizzly King. It tells the harrowing story of a cub who forms a relationship with a large bear as they're both being hunted by trophy hunters. Annaud's film is riveting, as it features real bears instead of CGI creatures.
It wasn't critically acclaimed as most people think, because critics didn't quite connect with the story. This film is probably the first for which a studio campaigned to have the Academy nominate the star Bart the Bear for Best Actor. Of course, it didn't happen, and The Bear now sits in the catalog of obscure French films of the '80s that not many people have seen. It features little to no dialogue because the whole film is told from the perspective of the bears in question.
Related: Best Movies Starring Only One Actor
10
Fantasia (1940)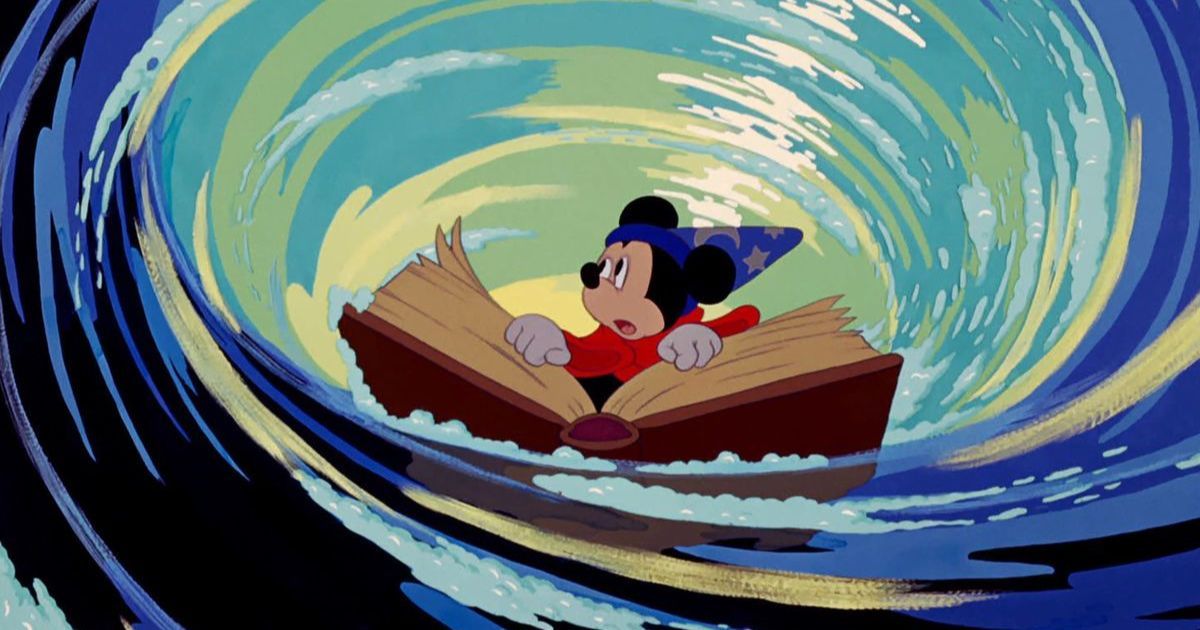 Disney's 1940 spectacular animated musical Fantasia consists of eight animated segments set to pieces of classical music conducted by Leopold Stokowski. The film depicts various settings paired with the melodies, such as mythological, prehistoric, and supernatural backdrops. Besides a brief interaction with Mickey Mouse, the characters in Fantasia do not utter a single word in their breathtaking sequences and visuals.
The fantasy masterpiece proves that storytelling can still be impactful without dialogue and that music and stunning imagery can truly make a world of difference. Fantasia was acclaimed by critics and audiences, with its premiere attracting numerous guests and Hollywood greats like Shirley Temple, Cecil B. DeMille, and James Cagney. The New York Times proclaimed that "motion-picture history was made last night…Fantasia dumps conventional formulas overboard and reveals the scope of films for imaginative excursion."
9
Hush (2016)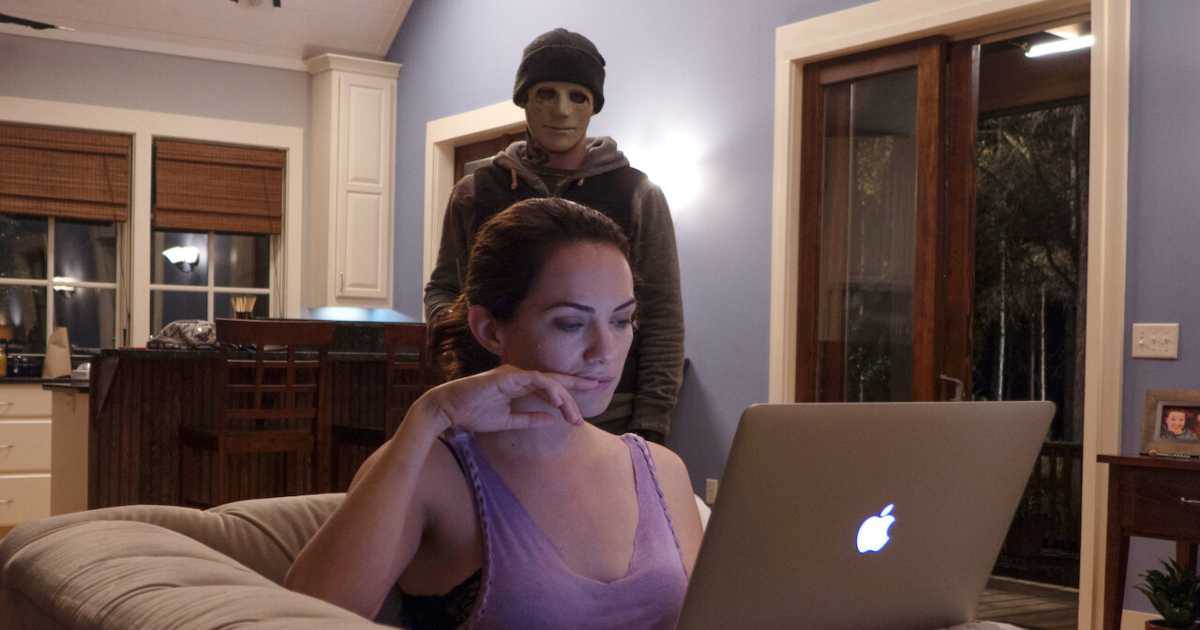 Netflix's 2016 slasher Hush focuses on a deaf-mute writer who retreats to the woods to live a solitary life but must battle for her life when she's terrorized by a masked killer. Director Mike Flanagan made the main heroine a deaf-mute due to his desire to create a film without dialogue.
Starring Kate Siegel and John Gallagher Jr., the horror flick is full of blood-chilling tension, nerve-racking suspense, and a daunting cat-and-mouse game between the resilient lead and her malicious assailant. Itwas a massive hit on the streaming platform, but also with critics, earning a 93% Rotten Tomatoes rating and even gaining the approval of horror masters William Friedkin and Stephen King, who said, "How good is Hush? Up there with Halloween and, even more, Wait Until Dark. White-knuckle time."
8
The Artist (2011)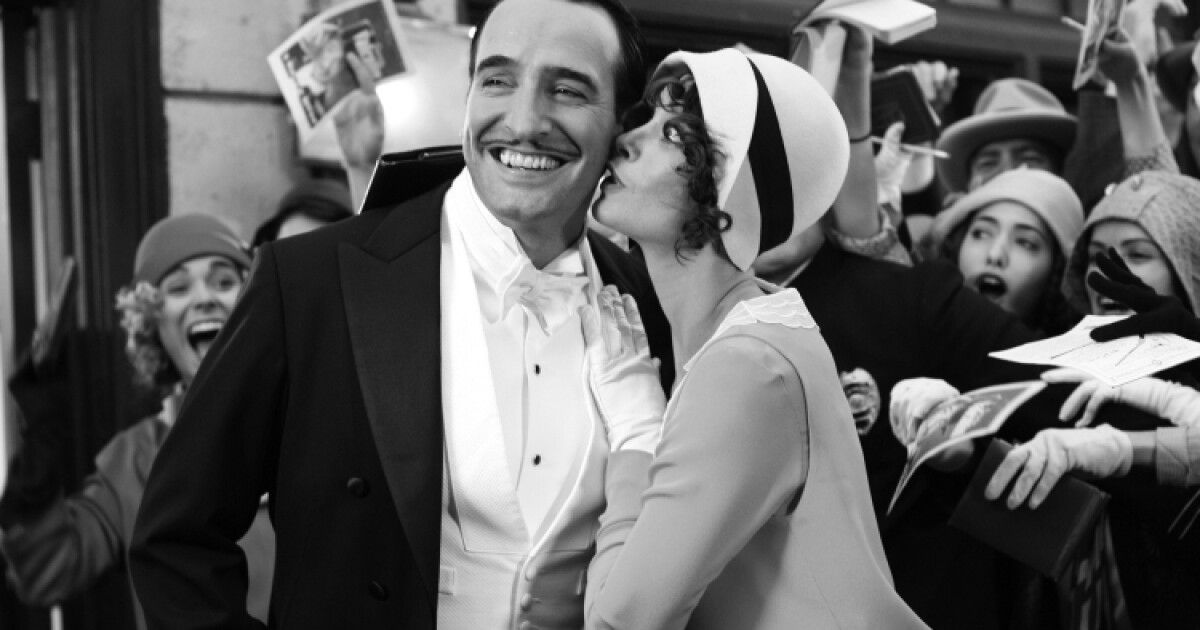 2011's Oscar-winning French dramedy The Artist is directed by Michel Hazanavicius and is shot in the style of a black-and-white silent film. The stunning picture features the talent of Jean Dujardin and Bérénice Bejo and follows an arrogant film star who develops a relationship with a young dancer in Hollywood's silent era.
Hazanavicius wrote the screenplay in four months and conducted extensive research about silent films to find the right technique for his storytelling, and not rely heavily on intertitles. Douglas Fairbanks, the swashbuckling king of silent films, served as inspiration for the script and characters in the picture. It received critical acclaim and won five Academy Awards, including Best Picture, Best Actor, and Best Director. Dujardin became the first French actor to ever win in the category.
7
Cast Away (2000)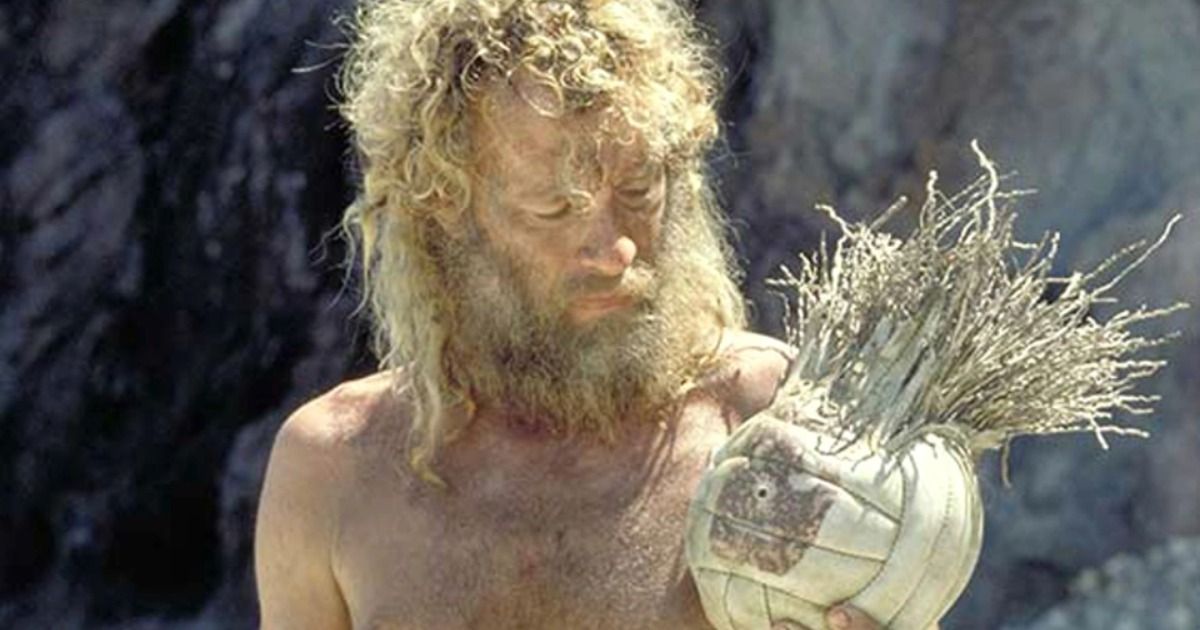 America's sweetheart Tom Hanks famously stars in the 2000 survival drama Cast Away, portraying a FedEx troubleshooter who becomes stranded on a deserted island after his plane crashes. The plot centers on his desperate attempts to survive all alone and keep hope that he'll one day return home. To prepare for the role, Hanks gained 50 pounds during pre-production to make his transformation in the film more dramatic. Filming was then halted, so he could lose the weight and grow out his hair and a beard.
During the emotionally moving drama, Wilson the volleyball is Hanks' character's personified friend and is his only companion during his four years alone. When reflecting on the impact of Cast Away, Hanks said "I made Cast Away because I wanted to examine the concept of four years of hopelessness, in which you have none of the requirements for living — food, water, shelter, fire, and company." The screenplay and the star's gripping performance were praised, but it's uncanny how he didn't win an Academy Award for this performance.
6
The Revenant (2015)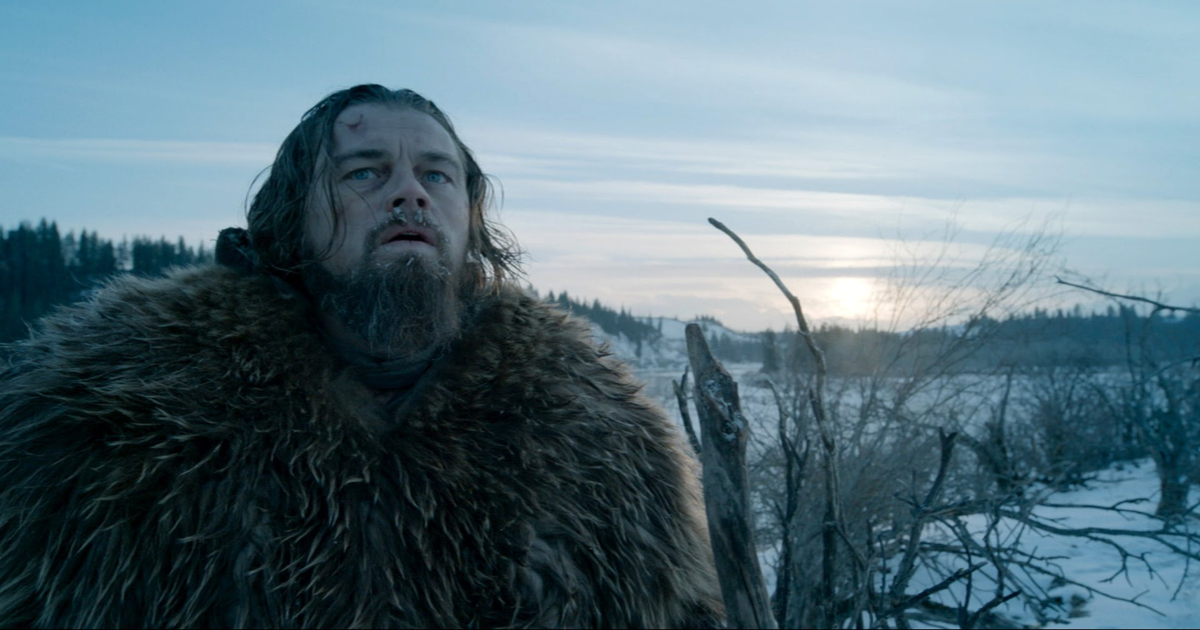 Leonardo DiCaprio finally won his highly-deserved Oscar for his engrossing performance in the 2015 Alejandro G. Iñárritu survival drama The Revenant. The harrowing tale follows a frontiersman in the 1820s who must fight for his life after a vicious bear attack and being left for dead by his hunting team. The vast majority of the epic picture focuses on DiCaprio's Hugh Glass, as he braves the elements and countless adversaries on his crusade to evade death's pursuit and exact revenge.
Dialogue is sparse in this truly character-driven film that is propelled by DiCaprio's dominating performance. The actor fully committed to the role, eating a raw slab of bison's liver and sleeping in animal carcasses which led to hypothermia. The Revenant was a blockbuster, grossing over $500 million and garnering numerous accolades. Iñárritu earned his second Oscar for Best Director as well as a Golden Globe.
Related: 8 Musical Movies Told Entirely in Song (& No Dialogue)
5
2001: A Space Odyssey (1968)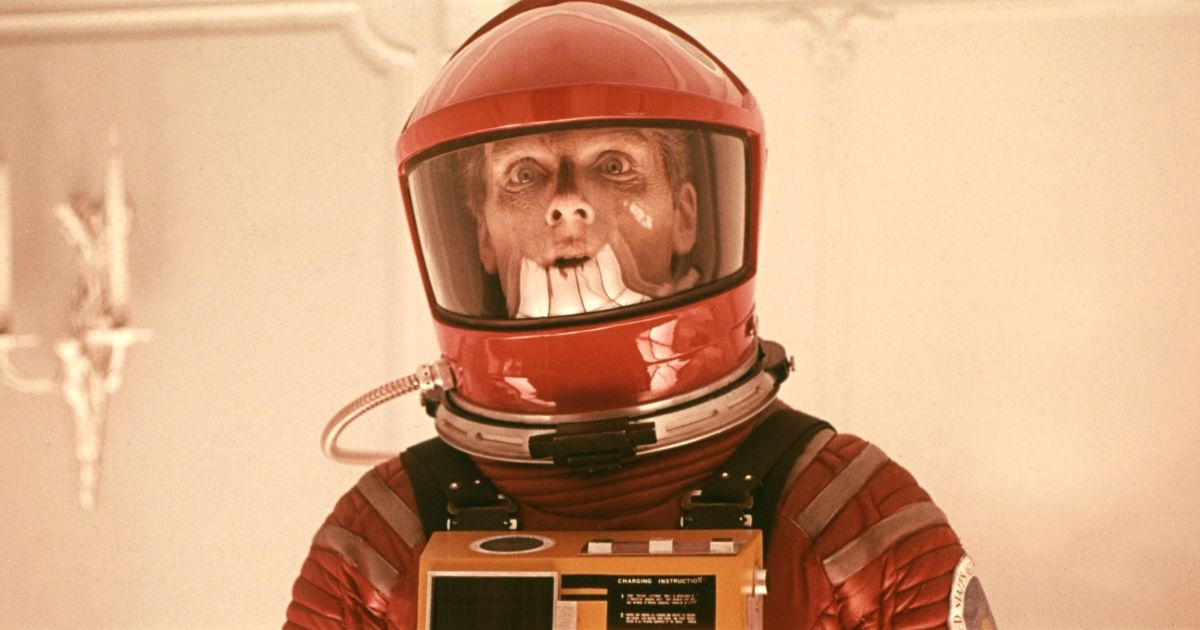 Mastermind Stanley Kubrick's 1968 groundbreaking sci-fi spectacular 2001: A Space Odyssey follows a voyage to Jupiter, a horrific relationship with sentient supercomputer HAL 9000, and the discovery of an alien monolith. The innovative and cutting-edge epic is noted for its scientific accuracy and exploration of themes such as human evolution, technology, existentialism, and meditation upon extraterrestrial life.
Kubrick focused heavily on audio-visuals as opposed to dialogue, an approach that won praise and appreciation for the filmmaker. The soundtrack is full of numerous works of classical music by composers like Richard Strauss and Aram Khachaturian. 2001: A Space Odyssey is heavily regarded as one of the greatest and most influential movies ever made, and earned Kubrick an Academy Award for his direction of the visual effects.
4
A Quiet Place (2018)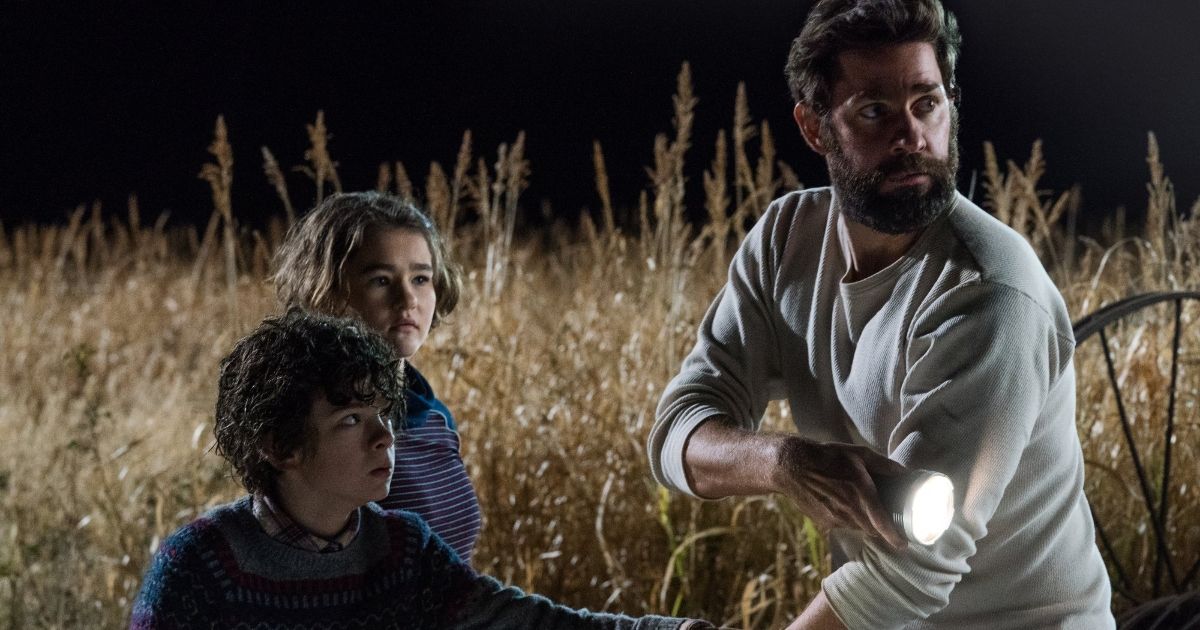 The Office alum John Krasinski co-wrote and directed the 2018 horror flick A Quiet Place, which revolves around a father and mother who struggle to survive and raise their children in a post-apocalyptic world inhabited by blind monsters with ultra-sensitive hearing. Starring Krasinski alongside his real-life wife Emily Blunt, the film's concept came to fruition partially from co-writers Scott Beck and Bryan Woods' experience watching numerous silent films in college and growing up close to farmland.
The characters communicate in American Sign Language to avoid making sounds, as the couple's daughter (portrayed by Millicent Simmonds) in the movie is also deaf. Simmonds grew up with ASL and observed that each character's use of sign language reflected their motivations: the father had short and brief signs, indicating his survival mentality, while the mother used more expressive signs representing her desire for her children to live more than just survive. A Quiet Place's critical and commercial success led to the birth of a franchise.
3
Elephant (2003)
In Gus Van Sant's rendering of the Columbine attacks, Elephant, there's a sense of dread that's disturbingly shapeless. Chances are that you know what it's about, and how it'll end. Therefore, Van Sant decides to look the other way and tell the story from another point of view that isn't oriented toward the moral compass of the story.
The culprits are there, but he doesn't judge them. The victims are there, and he paints them as circumstantial elements. Van Sant simply documents a horrific event as a natural storyteller whose idea of making a documentary was replaced in favor of something much more artistic. The silence, the expressions, and the disorienting chronology are all part of a canvas used by a director to document a massacre.
2
Under the Skin (2013)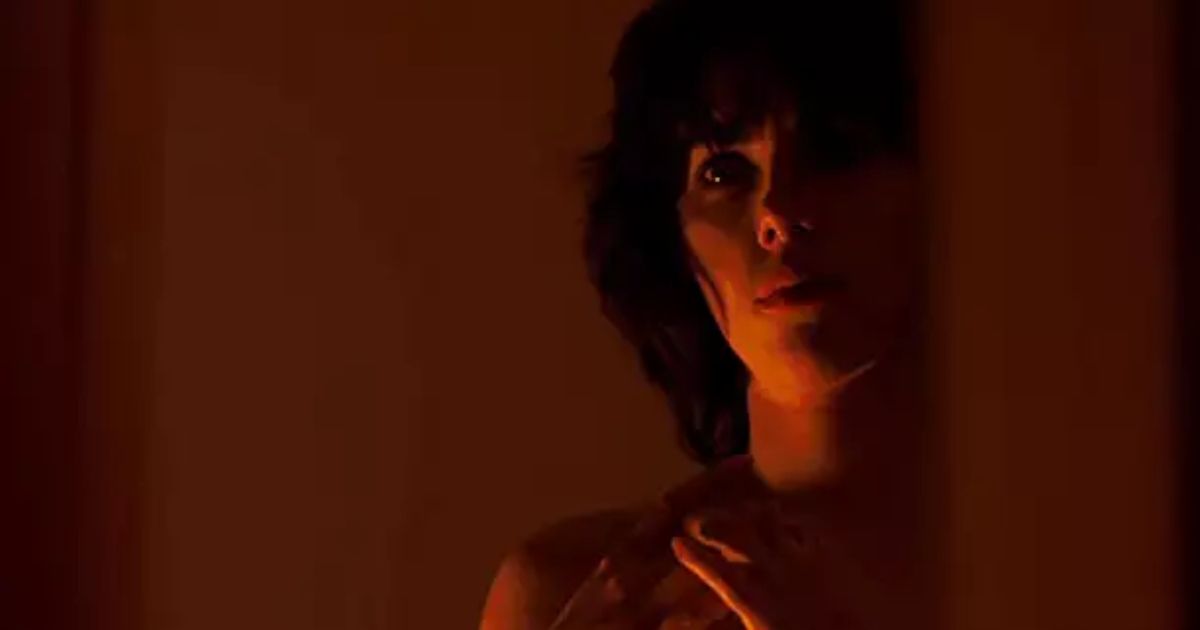 Jonathan Glazer's slick alien thriller Under the Skin is nothing like you'd expect. It's heavy on unnerving imagery, and it features an eerie soundscape that makes you feel out of humanity's realm from the very start. It's not traditional in regards to its storyline about a sexy being from another planet that follows the game of horny dudes.
The alien then straight up eats them in what can only be described as an artsy feast in which humans go extinct. There's no almost to dialogue in the film because Glazer insists on the realistic aspect of an alien's discovery of an inferior species. No words are needed to understand there's no agenda but to consume.
1
A Ghost Story (2017)
A Ghost Story is a beautifully sad story that speaks more about us than we can imagine. Its premise is simple: a man dies so he's forced to spend the rest of eternity in the house he used to live in as a ghost. Forget the sheets.
David Lowery's film is a great exploration of themes like existentialism and the concept of a soul, all told through the story of a man whose only goal is to reconnect with his wife and let her know he's… there. The minimalist style of the movie is felt throughout the film with Daniel Hart's haunting score and the lack of dialogue scenes. Don't watch if you feel sad.
on bbc news
on hindi news
on the news today
on channel 7 news
ôrf news
campo grande news ônibus
ôpera news
campo grande news greve de ônibus
l1 news horário dos ônibus
l1 news ônibus
lago azul news ônibus
news österreich
news österreich heute
news österreich aktuell
news öffentlicher dienst
news österreich corona
news öl
news österreich orf
news ö3
news österreich heute aktuell
news österreich sport
ö24 news
ölpreis news
öbb news
ösv news
österreich news krone
övp news
özil news
öffentlicher dienst news 2023
österreich promi news