Over the years, filmmakers around the world have mastered the horror genre and produced some brilliant, terrifying cinematic experiences for horror junkies who love a good jump scare or enough gore to make them squirm. The horror genre is more popular now than ever, and it gives us a safe space to face our darkest fears in the comfort of our own homes (preferably behind a pillow).
Update September 17, 2023: With Halloween season beginning, this article has been updated with even more great international horror films that are worth checking out.
There's no doubt that exploring horror globally broadens the representation of the genre and can spark even more joy for horror fans. Each culture and region has its own specific elements that they find terrifying, which speaks to their culture, which also can transcend boarders. Here is just a small sample of some of the best international, non-English horror movies.
12
Ringu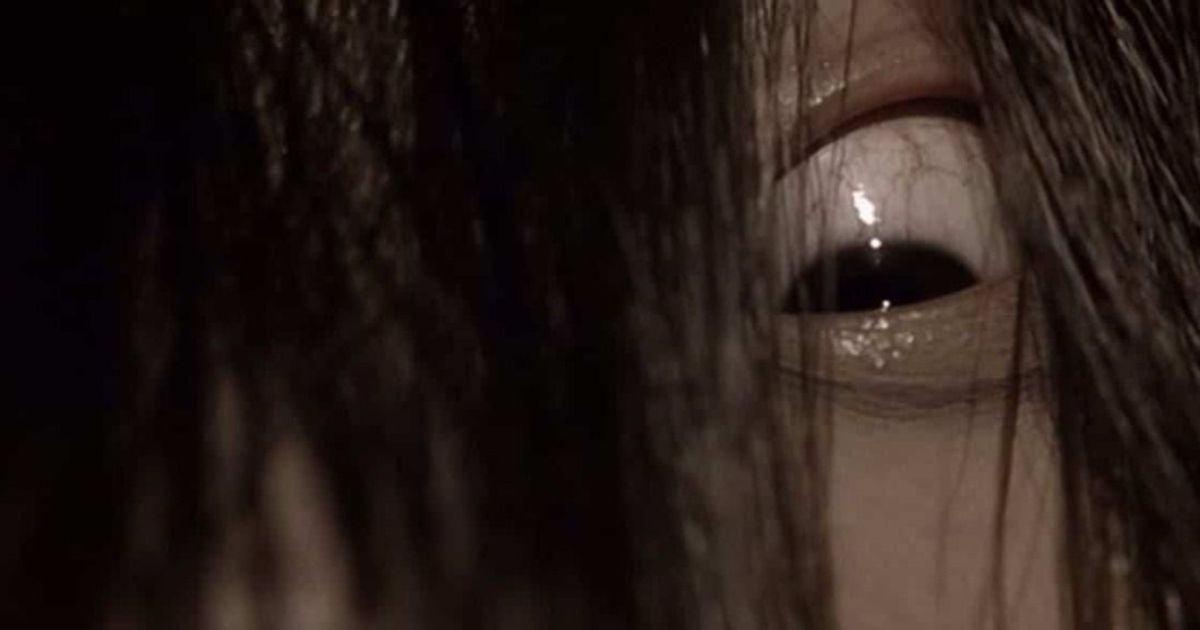 1998's legendary Japanese horror film Ringu is about a cursed videotape that seems to haunt and kill anyone who watches it. After seeing the grainy tape, a young journalist sets off on a mission to uncover its origins to save herself and anyone else who views it. Ringu was an extremely influential movie of its time, based on a novel from 1991 by Koji Suzuki, and the adaptation was so successful that it kicked off a surge of sequels. Ringu 2 and Ringu 0 were made in Japan, as well as the fantastic American remake, The Ring, which was followed by two sequels of its own, though nothing surpasses the uniquely dark fear of this first film.
Related: Here Are Some of the Best Black Horror Movies Ever Made
Ringu'ssuccess popularized J-horror internationally and was a huge box office success, earning a Japanese Academy Award for Most Popular Film in 1999, and director Hideo Nakata won four other awards for this beginning of a new wave in horror. We can largely thank Ringu for the popularity of Asian cinema (especially horror), which has developed over the past two decades.
11
Goodnight Mommy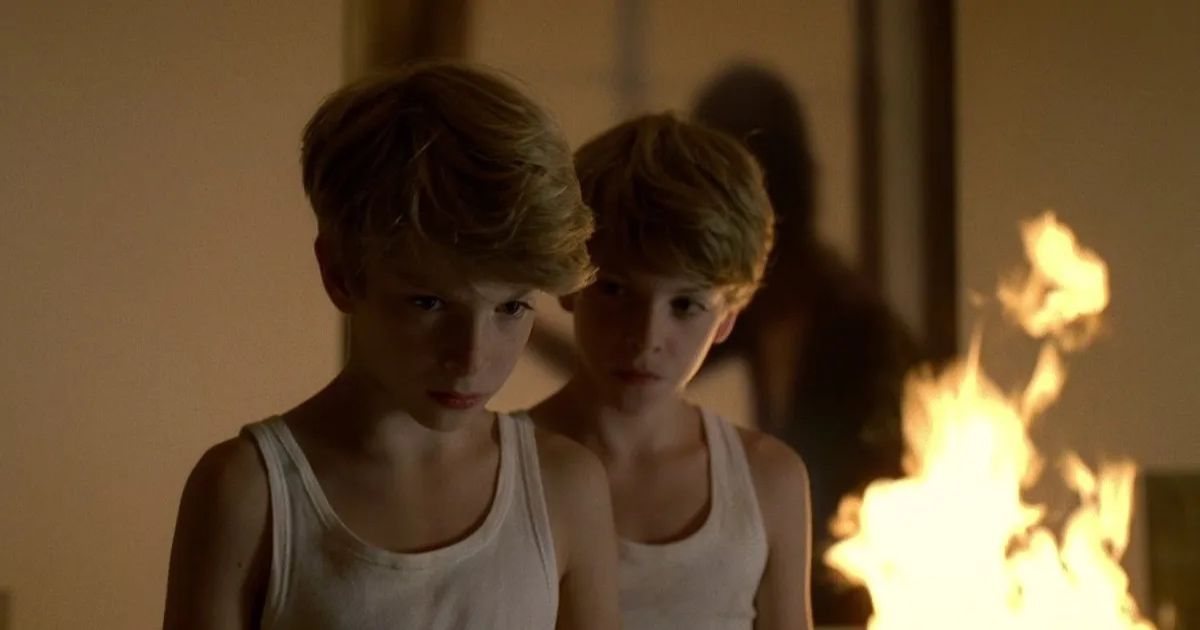 Goodnight Mommy is a must-watch movie for all fans of the psychological horror genre. This Austrian movie was released in 2014 and revolves around two twin boys, Elias and Lukas who are suspicious of their mother. Their mother, who had cosmetic facial surgery, returned home with her face covered in bandages. The boys are mistrustful of their mother's identity, and the more the film progresses, the more it seems that they are right. The movie will give you goosebumps and also surprise you with the twist ending you will not see coming. The movie was very well-received by both audiences and critics.
10
The Orphanage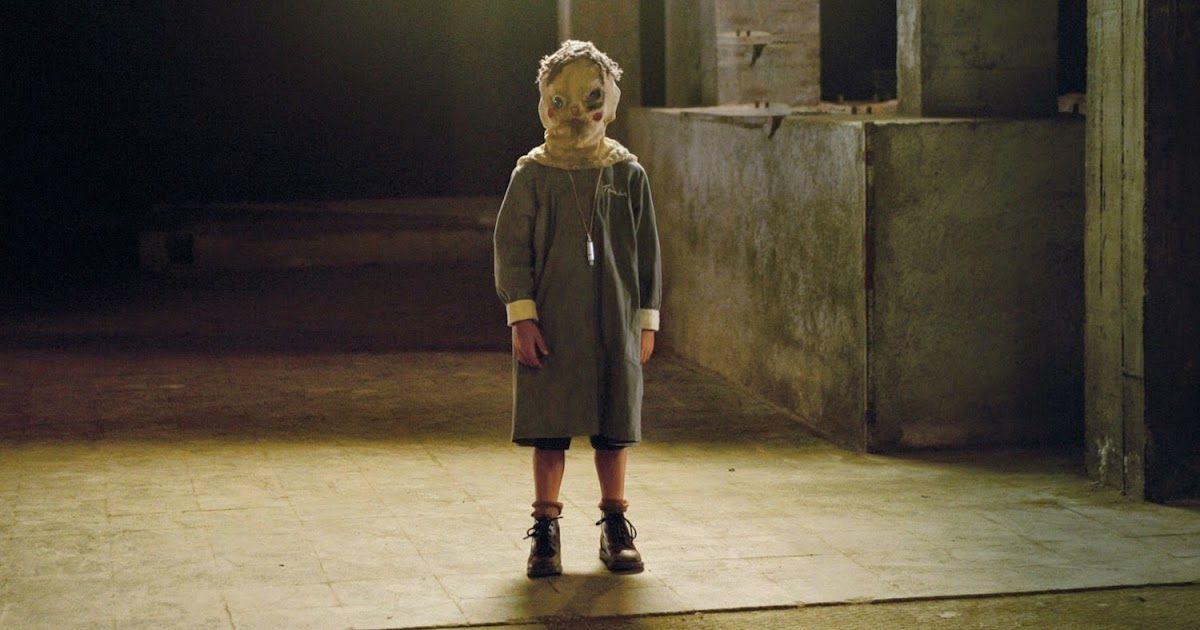 This Spanish-language horror classic hit theaters late 2007 and was the debut feature for Spanish filmmaker J. A. Bayona. The Orphanage follows Laura, who brings her husband and son, Simón, to an old orphanage in the hopes of turning it into a home for children with special needs. This movie is crawling with horror and is guaranteed to give you the shivers when, after an argument with Laura, Simón disappears and the search for him reveals some dark and disturbing secrets about the orphanage's past.
The Orphanage is superbly atmospheric but also extremely emotional, as we watch a mother try to save her family from the nightmare she unwillingly led them into. The movie was extremely successful and won multiple Barcelona Film Awards, including Best New Director. It is part of a great wave of Spanish horror that director and producer Guillermo del Toro helped kickstart.
9
Verónica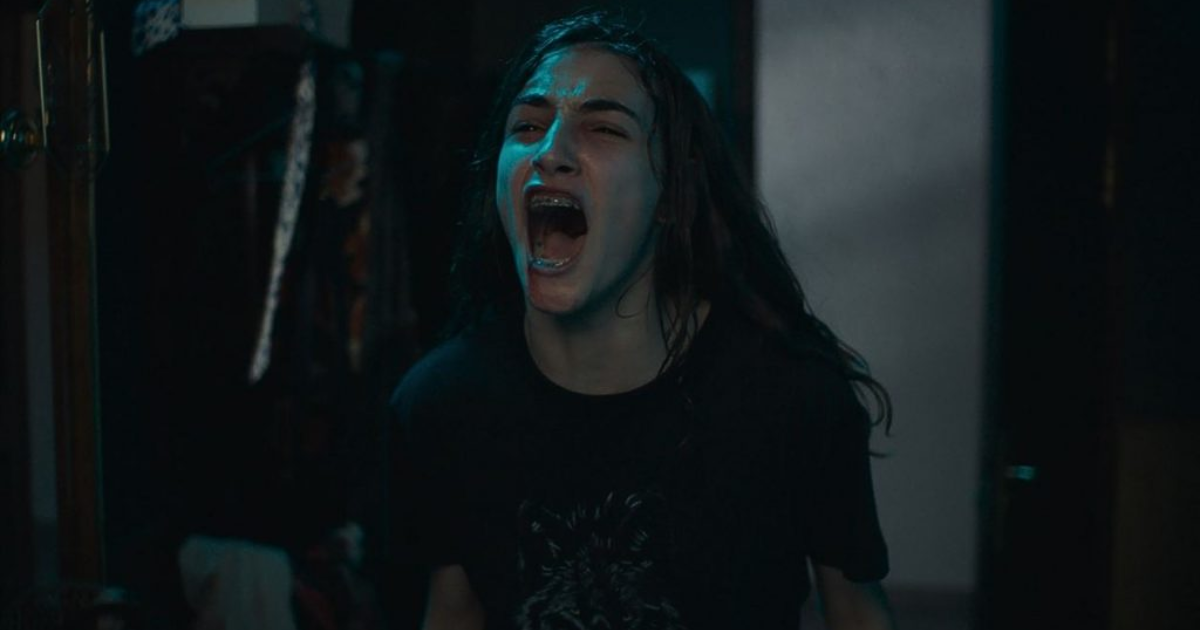 For supernatural horror lovers, Paco Plaza's Spanish horror movie, Veronica, is a must-watch. It was released in 2017 and instantly received amazing and terrifying reviews. The film follows a teenage girl who tries to summon spirits with a Ouija board during a solar eclipse with her friends, but in true horror film fashion, it doesn't go to plan, and she becomes possessed. It is reported that the movie is actually loosely based on true events from the 1991 Vallecas case, where Estefanía Gutiérrez Lázaro mysteriously died after using an Ouija board.
When Veronica was first released to Netflix, fans took to Twitter to share their thoughts on the movie, with one saying that the movie was too scary to finish and warning each other of the nail-biting experience that follows watching the film. However, despite being terrified, fans were going crazy for the movie, and it remains one of the great horror success stories of recent years.
8
The Wailing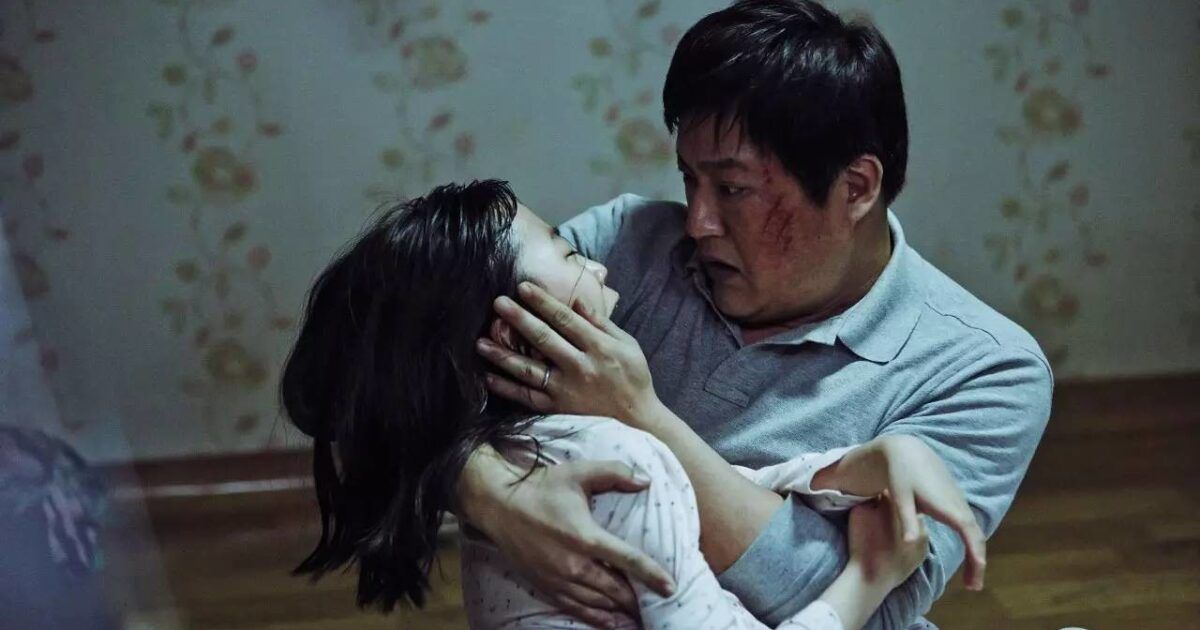 The 2016 Korean-language movie The Wailing is a great supernatural horror movie filled with creepy, disturbing imagery. The movie mainly revolves around strange supernatural occurrences that keep happening in a small village in South Korea after a Japanese man and his dog appear there. The main protagonist of the movie is a police detective named Jong-goo, who gets involved in these strange events and bears witness to some horrible things. The movie also has an emotional undertone as we see Jong-goo fight for his daughter's life when she is possessed by the unholy entity that is laying waste to people's lives. All in all, the movie will make the bravest of people uneasy with its great acting and execution. The movie won quite a lot of awards and was well received by critics across the world.
7
Raw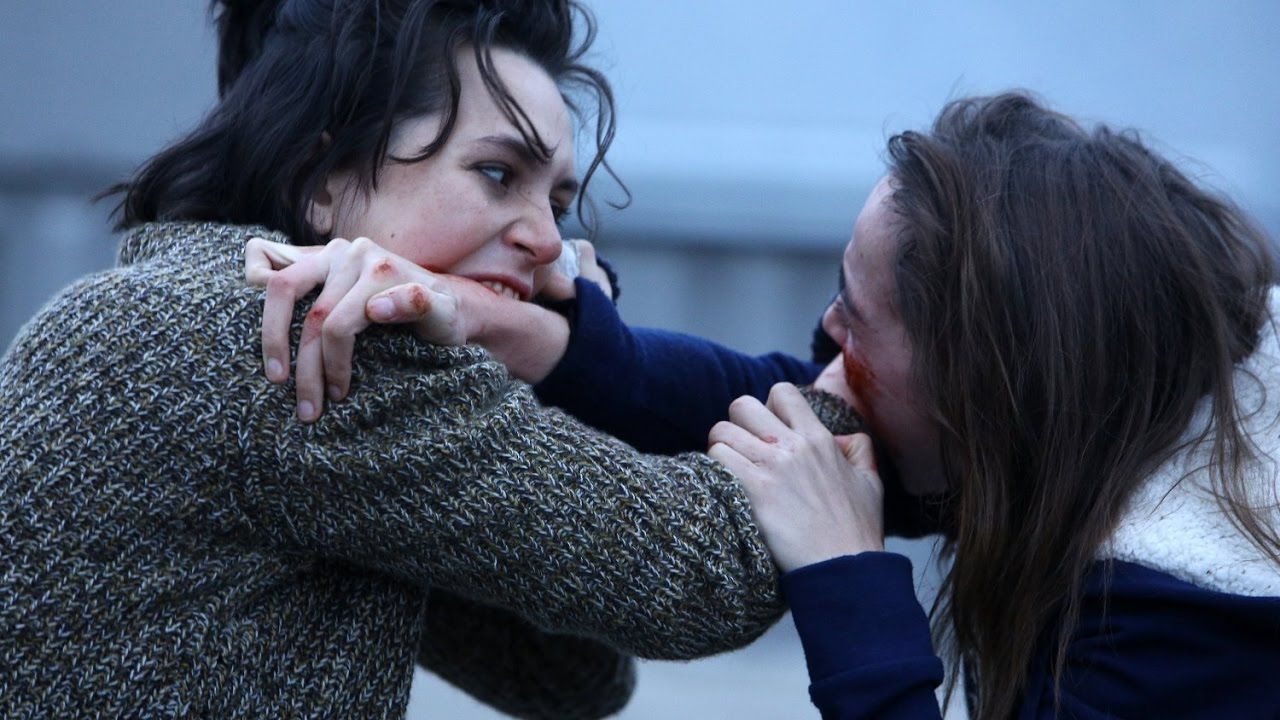 Raw is a 2016 French coming-of-age horror film, directed by Julia Ducournau, which follows a young vegetarian girl in her first year of veterinary school. When she tastes meat for the first time, she develops a disturbing and unstoppable craving for flesh.
The film tackles some truly troubling and disturbing themes and explores the most fundamental aspects of humanity, though it also received critical acclaim for the successful blend between horror and coming-of-age teen drama. Concerning bloodlust, murder, and cannibalism, as well as a tale of selfhood, identity, and the dangers and consequences of teenage independence, Raw goes to a new level of psychological and body-horror films, making it not only scary but also important. The movie was loved by fans, though it also sparked controversy for its extremely graphic content.
6
[Rec]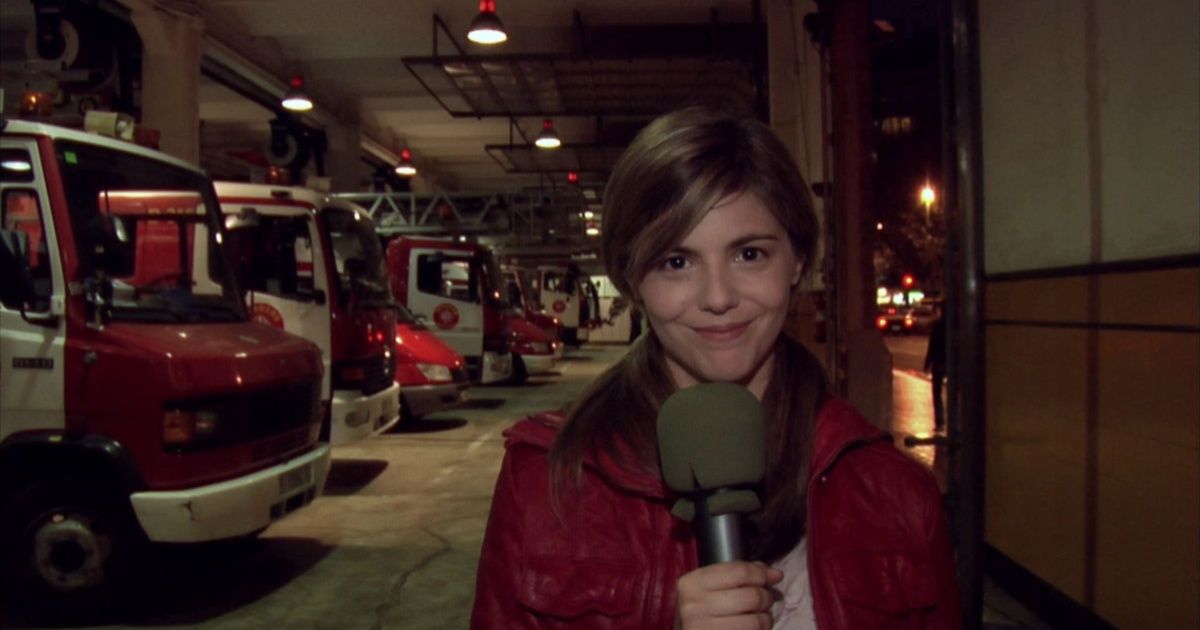 The 2007 Spanish movie Rec, also known as [Rec] is a found footage horror film that will chill you to your bones. The movie begins with a reporter named Angela Vidal following two into a building after an emergency call about an old woman trapped in an apartment. When they go there, they find that the building has been sealed off by the police as the residents have been infected by a virus-borne diseases like rabies that turned them into violent, ghoulish creatures. The rest of the movie is a nail-biter as the non-infected people try to save themselves from the infected. The found-footage nature of this movie makes it even more realistic and menacing.
The movie was critically acclaimed and won several awards, including the Reaper Award of 2009, Fantasporto in 2008, and Amsterdam Fantastic Film Festival 2008 in different categories. Not only is it one of the best non-English language horror movies, but one of the best found-footage movies as well.
5
Train to Busan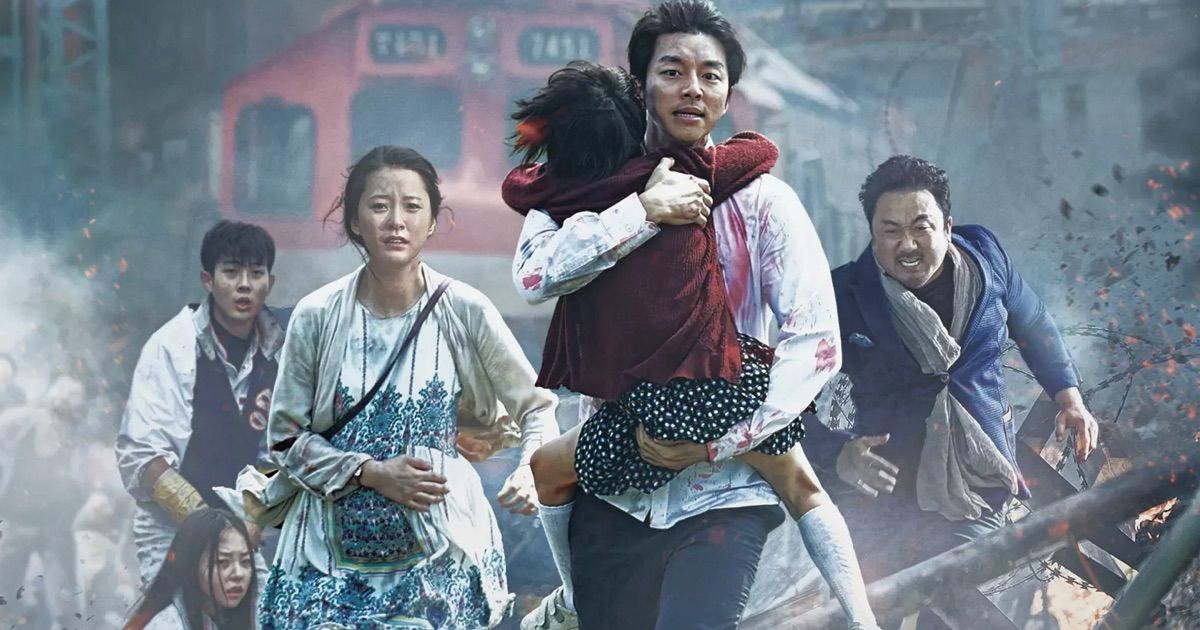 Horror fans will know that there have been countless brilliant zombie movies over time, though the Korean zombie flick Train to Busan, directed by Yeon Sand-ho, broke viewing records in 2016 and, without a doubt, created another truly horrifying take on the genre. On a fast-moving train, a zombie apocalypse breaks out in the city beyond, threatening the safety of the passengers as they try to survive and worry about their next stop.
Related: These Movies will Make You Second Guess Ever Taking a Train
The movie became a huge hit and garnered a worldwide box office total of $98.5 million, becoming the highest-grossing Korean film of the year. The direction and cinematography also gained positive reviews from viewers for its truly terrifying claustrophobic sequences and white-knuckle tension throughout. Train to Busan deserved all the acclaim it received, and an American remake of the now-classic zombie movie has been confirmed, titled The Last Train to New York.
4
Let the Right One In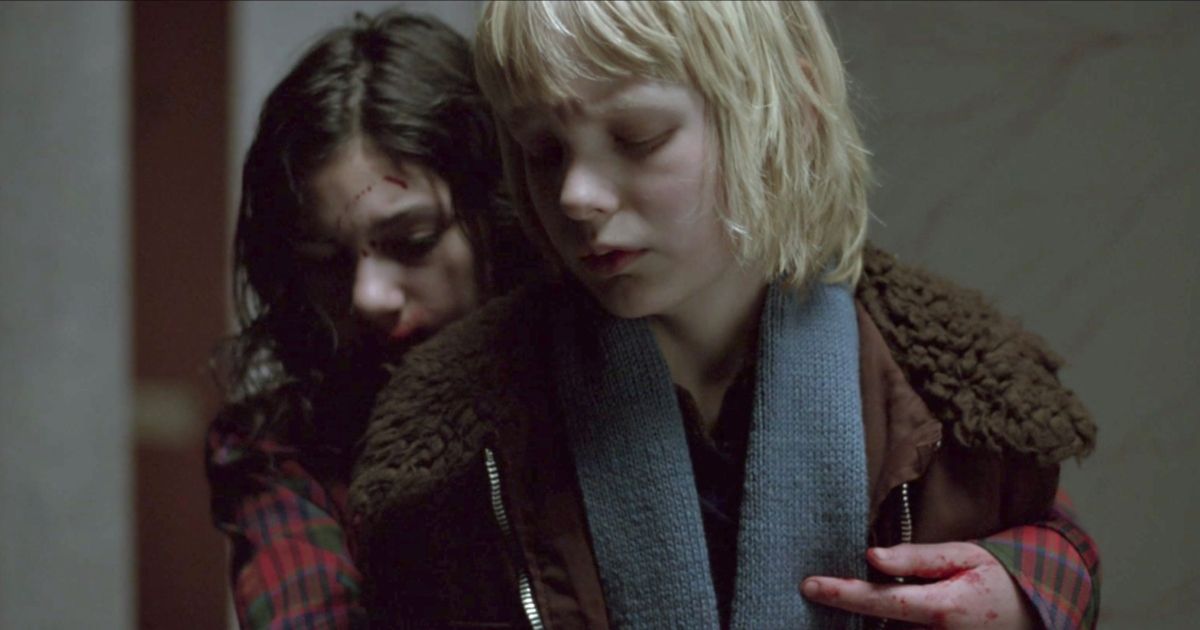 Let the Right One In is a Swedish horror romance movie that brings to the screen one of the most beloved supernatural creatures – vampires. The movie tells the story of a 12-year-old boy named Oskar who is constantly bullied by some other kids in his school and dreams of taking revenge. Life starts to take a strange turn for him when a girl his age named Eli moves into the apartment next door to Oskar, and a relationship starts to blossom between the two. But Oskar quickly discovers that Eli is not completely human.
Let the Right One In is more of a deranged romance than a horror movie, but the supernatural elements in it are very well-executed, giving it an ominous aura that will make you shiver in anticipation. The movie received a lot of critical acclaim and won several awards to show for it. It was also remade into the English-language movie Let Me In in 2010.
3
The Devil's Backbone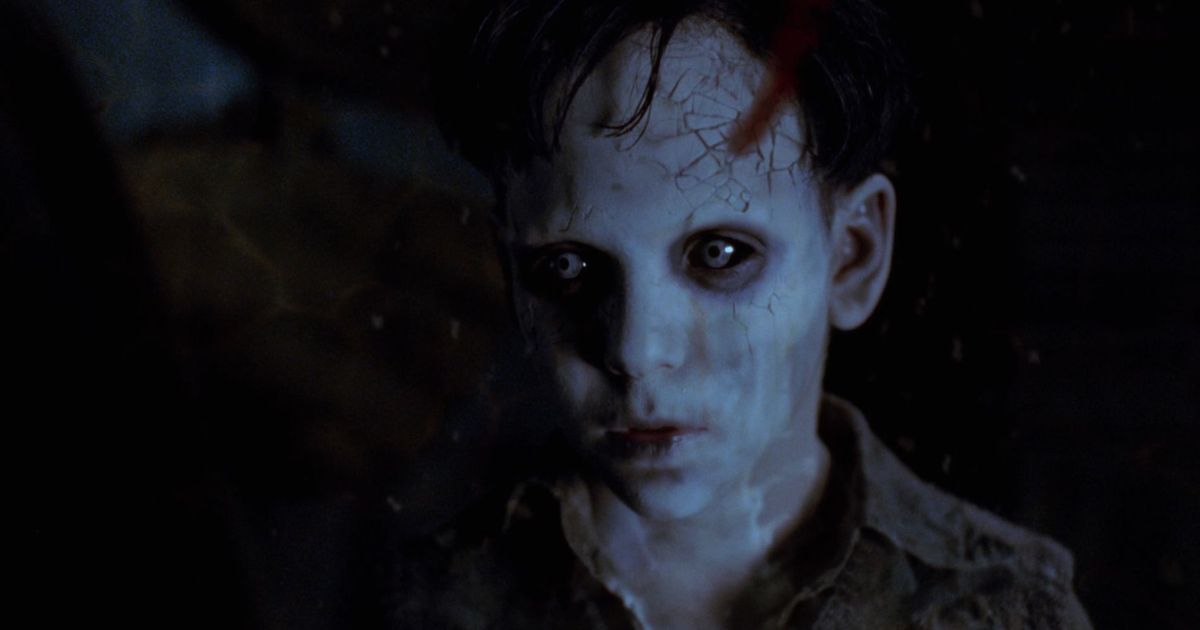 2001 Spanish horror movie The Devil's Backbone, from the aforementioned Guillermo del Toro, is set during the civil war and follows 12-year-old Carlos who, after his father's execution, gets sent to an orphanage. As he makes a horrid discovery, Carlos unveils a series of tragic secrets about the school.
As Carlos tackles the supernatural terror in front of him as well as the civil unrest of his nation, the film surrounding him becomes extremely unsettling and is one of the first great horror films of this new century. Now, The Devil's Backbone is considered a classic ghost story, which has aged well and still remains Guillermo del Toro's best horror film.
2
Tumbbad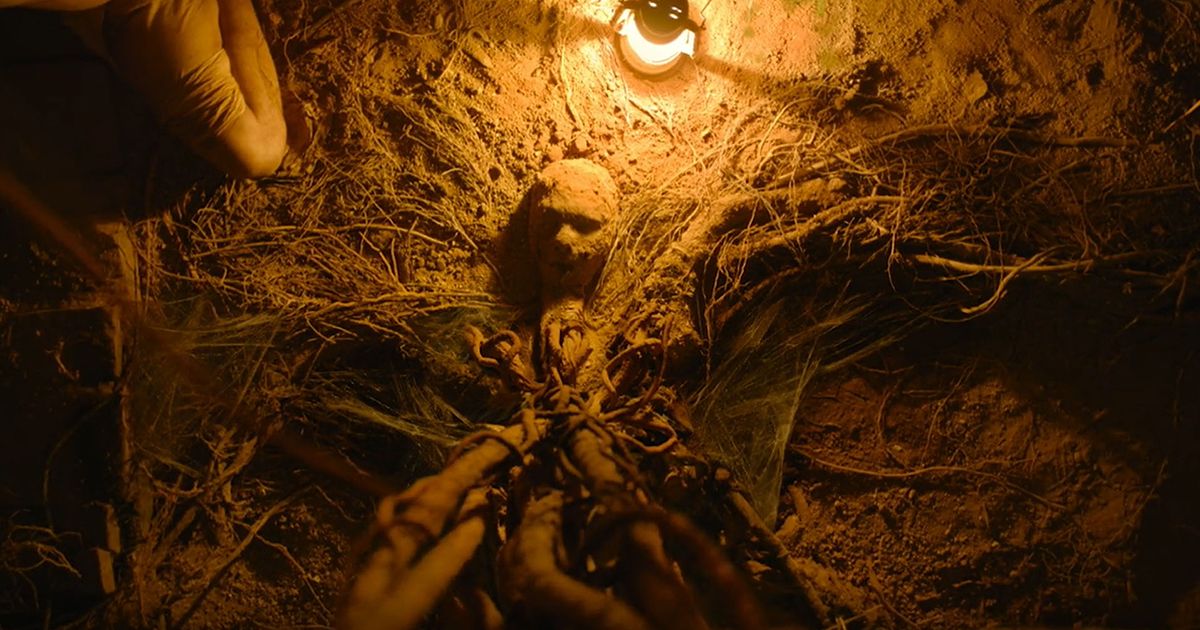 A Hindi-language supernatural horror movie set in the 1920s, Tumbbad was released in 2018 and immediately garnered the attention of horror movie fans around the world. Set in the village of Tumbbad, Maharashtra; the movie tells the story of a man named Vinayak Rao and how he dedicates his life to steal gold from a disgraced God named Hastar. The whole movie is filled with terrifying imagery and every time Vinayak Rao goes into the cursed cave, you will feel your heart jump inside your chest. The movie makes really great use of old mythologies and makes for a terrifyingly beautiful watch. The well-acclaimed movie won multiple Filmfare Awards and many other awards to show for its brilliant storytelling and imagery.
1
Baskin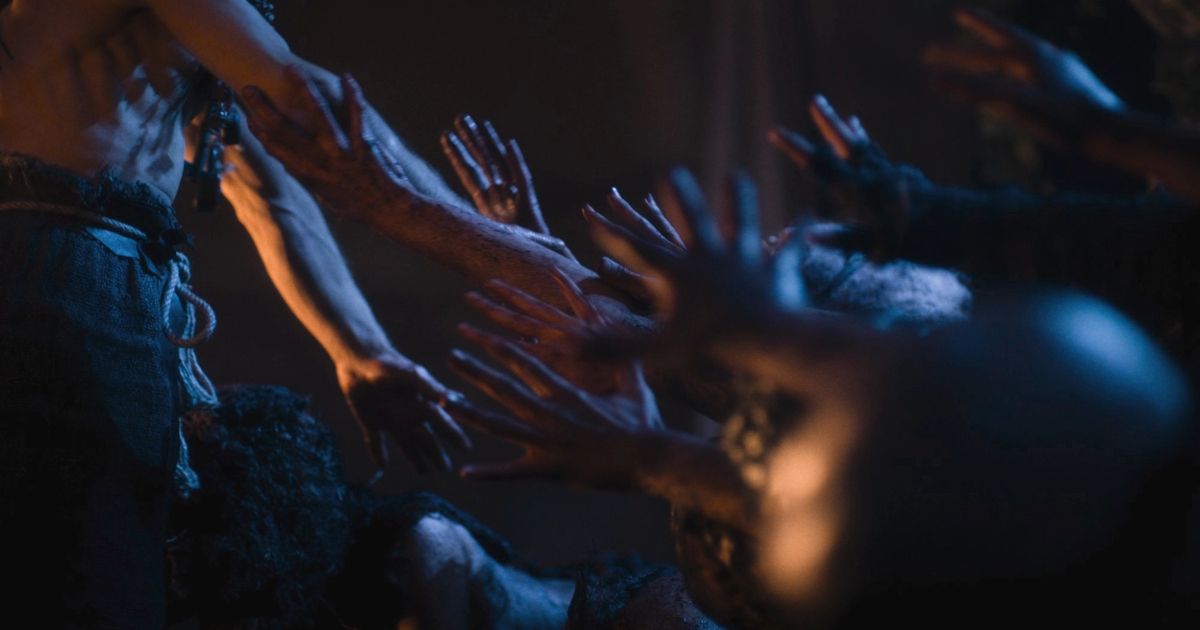 Directed by Can Evrenol, Baskin is a 2015 Turkish horror movie centering around a group of police officers as they respond to a late-night call and unintentionally wander into Hell. They find themselves in a place where they are doomed and punished for their sins in this twisted and disturbing tale with an intentionally disorienting narrative that doesn't allow the viewer any sense of reality as they get dragged into the horror.
With terrifying scenes of sadistic torture and gory imagery, Baskin is a disgusting delight to horror fans and definitely not for those who are squeamish. The movie excels in ways that are both extremely obscure and totally grotesque and was a multiple-award winner at several festivals. It unjustly remains one of the less popular international horror films but is a masterpiece for anyone on the hunt for crazy nightmares.
on bbc news
on hindi news
on the news today
on channel 7 news
ôrf news
campo grande news ônibus
ôpera news
campo grande news greve de ônibus
l1 news horário dos ônibus
l1 news ônibus
lago azul news ônibus
news österreich
news österreich heute
news österreich aktuell
news öffentlicher dienst
news österreich corona
news öl
news österreich orf
news ö3
news österreich heute aktuell
news österreich sport
ö24 news
ölpreis news
öbb news
ösv news
österreich news krone
övp news
özil news
öffentlicher dienst news 2023
österreich promi news