When it comes to cinema, there's a story out there for everyone and there's guaranteed to be at least one genre that resonates with each individual viewer. Audiences have grown increasingly sophisticated over time and are capable of understanding when a movie functions as satire or attempts to subvert standard genre tropes.
Some movies push things even further through telling complicated stories that don't confine themselves to a single genre, but rather straddle the line between several diverse styles of stories. This becomes a challenging juggling act that many movies can't handle. However, there are some exceptional movies that thrive specifically because of the multiple genres that they take on.
10
Palm Springs
Romantic Comedy/Science Fiction
7 Best Movies That Change Genre
Groundhog Day is a brilliant comedy coming of age story that uses a time loop to great effect. There's been an exciting recent resurgence of time loop genre blends like Edge of Tomorrow and Happy Death Day that push the concept to new heights.
Palm Springs, for example, is a romantic comedy with heavy sci-fi undertones about two wedding guests who become enamored with one another and start a relationship after they continually relive the same day, while everyone else is oblivious. Palm Springs is a smart evolution of the concept that also gets a lot of mileage out of Andy Samberg and Cristin Milioti's effortless chemistry.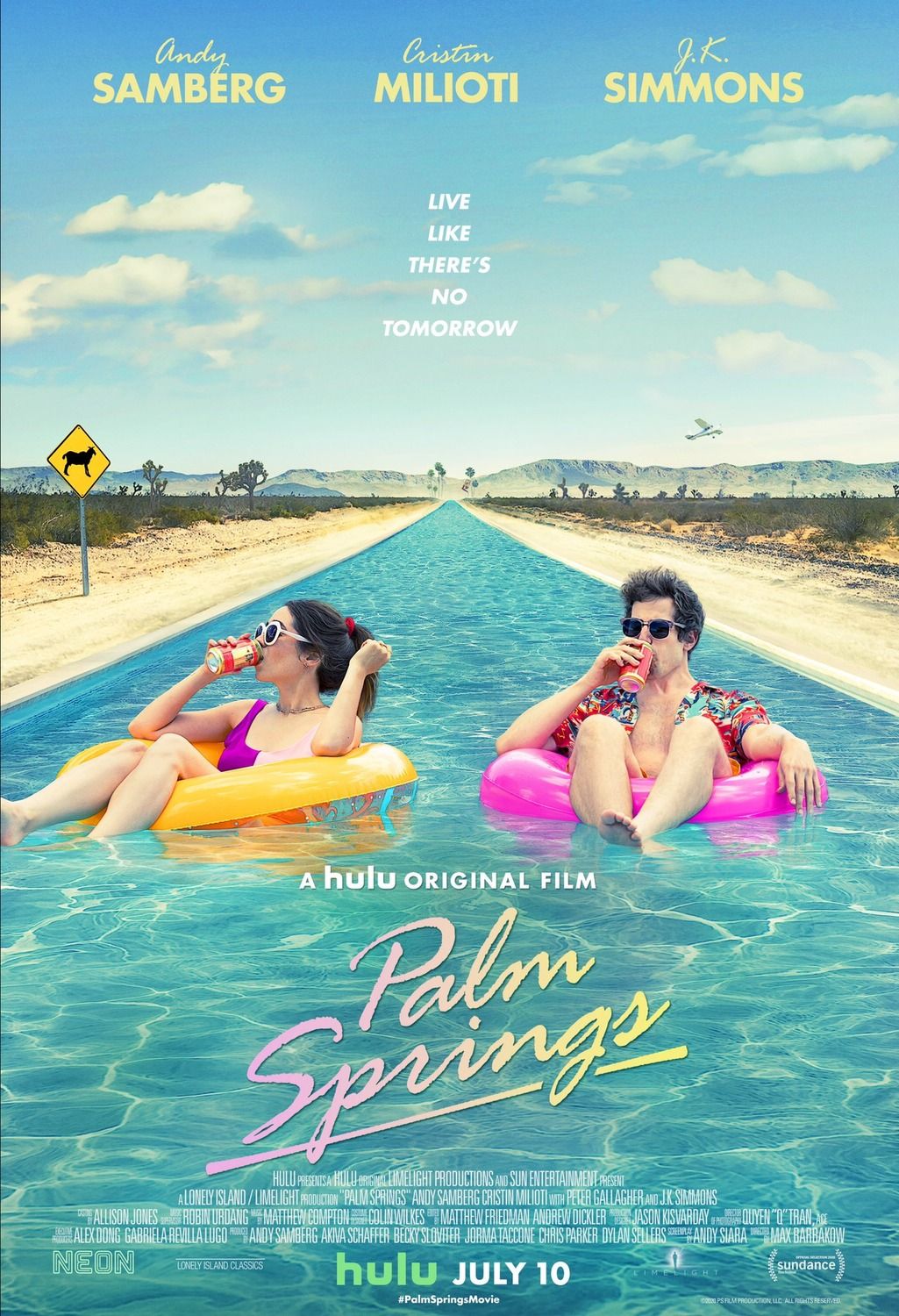 Palm Springs
Stuck in a time loop, two wedding guests develop a budding romance while living the same day over and over again.
Release Date

July 10, 2020

Director

Max Barbakow

Cast

Andy Samberg, Cristin Milioti, J.K. Simmons, Peter Gallagher

Runtime

90 minutes
9
Personal Shopper
Melodrama/Psychological Thriller/Horror
Olivier Assayas has worked with Kristen Stewart on several occasions, but they both do some of their best work in the tiny genre-bending ghost story, Personal Shopper. Kristen Stewart plays Maureen Cartwright, a personal shopper for an A-list supermodel who begins to receive distressing text messages and communication from her dead brother.
Personal Shopper breaks down Maureen's struggles at work, the stress of such a big move, and the compounded grief of losing her brother, but the camerawork becomes evocative of a psychological thriller that becomes gradually more supernatural in nature. Personal Shopper becomes a memorable cinematic experience just because its tone and genre become so hard to nail down or predict where it's all headed.
8
Beau Is Afraid
Horror/Melodrama/Fantasy/Comedy
Ari Aster has become a prolific name in modern horror after his breakout feature films, Hereditary and Midsommar. However, Aster's third feature, Beau is Afraid, is a much more complicated and confounding project that's more in line with the director's surreal short films. Beau is Afraid is really just about a frail man's journey to his mother, but this mundane task becomes a Herculean effort that puts Beau through diverse, dangerous efforts.
Beau is Afraid cycles through existential horror, broad comedy, and repeated forays into fantasy. It becomes a very overwhelming experience, albeit one that's intentionally orchestrated to put the audience in Beau's beleaguered mental state.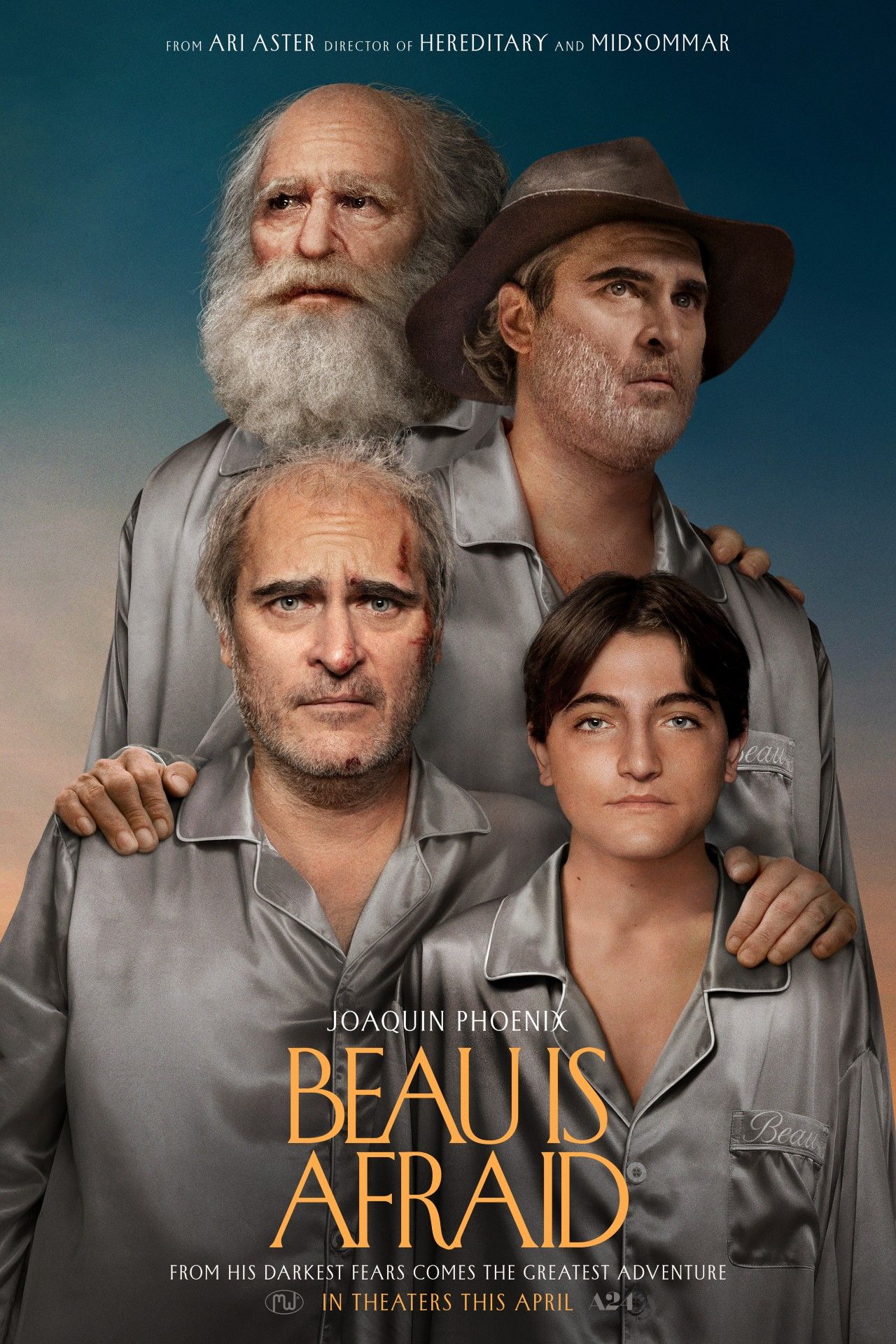 From Ari Aster, director of Hereditary and Midsommar. From his darkest fears comes the greatest adventure.
Release Date

April 21, 2023

Director

Ari Aster

Cast

Joaquin Phoenix, Nathan Lane, Patti LuPone, Amy Ryan, Kylie Rogers, Parker Posey, Stephen McKinley Henderson, Hayley Squires

Runtime

179 minutes
7
Cloud Atlas
Science Fiction/Comedy/Drama/Horror
10 Best Movies That Deconstruct Their Genres
The Wachowskis may not always deliver winners, but they deserve a free pass for the huge swings that they take. Their movies are always visually fascinating and full of interesting ideas and creative choreography, even if it doesn't all come together.
Cloud Atlas ambitiously tells six interconnected stories that all take place during vastly different time periods as a way to reflect the cyclical nature of life and the concept of legacy. Actors play multiple characters across these timelines (Tom Hanks portrays six roles, for instance), which also get quite loose when it comes to genre. These different eras lend themselves to tonal and genre extremes.
6
Colossal
Science Fiction/Kaiju/Melodrama
Colossal flew under the radar for many audiences during its initial release. Part of the film's problem is that it was difficult to market since it's a coming of age character study about alcoholism and toxic relationships that's also a giant kaiju destruction story.
Anne Hathaway and Jason Sudeikis star as two self-destructive individuals who manifest totem Kaiju in other areas of the world that mirror their actions. Colossal's blend of science fiction with introspective character-based melodrama creatively highlights the monsters that are in everyone.
5
Who Framed Roger Rabbit
Mystery/Film Noir/Action/Animation
Robert Zemeckis is a groundbreaking director, best known for Back to the Future, who also helped pioneer revolutionary technology long before he'd start to go all-in on motion capture animation. Who Framed Roger Rabbit is a flawless blend between live-action and animation that tells a gritty film noir mystery that plays out between the real world and Toontown.
Roger Rabbit and his cartoon cohorts are accompanied by slapstick comedy, but the movie dabbles in dark material that's not necessarily kid friendly. It operates as a crime mystery, first and foremost, albeit one that's indebted to animation stereotypes.
4
Three Flavors Cornetto Trilogy (Shaun Of The Dead, Hot Fuzz, The World's End)
Horror/Action/Science Fiction/Comedy
10 TV Episodes That Swapped Genres
Edgar Wright's "Three Flavors Cornetto Trilogy" boldly tackles a different heightened genre in each film, albeit combined with a buddy comedy dynamic that's shared between recurring leads, Simon Pegg and Nick Frost. Shaun of the Dead is a blend between a zombie horror movie and a romantic comedy, while Hot Fuzz pokes fun at the exaggerated nature of action cinema, particularly the works of Michael Bay.
Hot Fuzz undergoes a major genre shift during its turning point as a way to better emphasize this pivot. Finally, The World's End disguises itself as a moody drinking comedy, only to surprisingly become a battle to the death against alien body snatchers.
3
Aliens
Science Fiction/Action/Horror
There wouldn't be a rich Alien franchise without the excellent foundation that's established in Ridley Scott's original movie. The first Alien movie is distinctly a horror/sci-fi hybrid, but James Cameron's Aliens grows into a more complex vehicle.
Cameron increases the stakes in this sequel with a multitude of aliens, a team of space marines, and Ripley's mech-like P-5000 Powered Work Loader. Like many of Cameron's movies, Aliens is an action film first, but it still adeptly tackles science fiction and horror elements through its presentation of the Xenomorphs and other alien obstacles.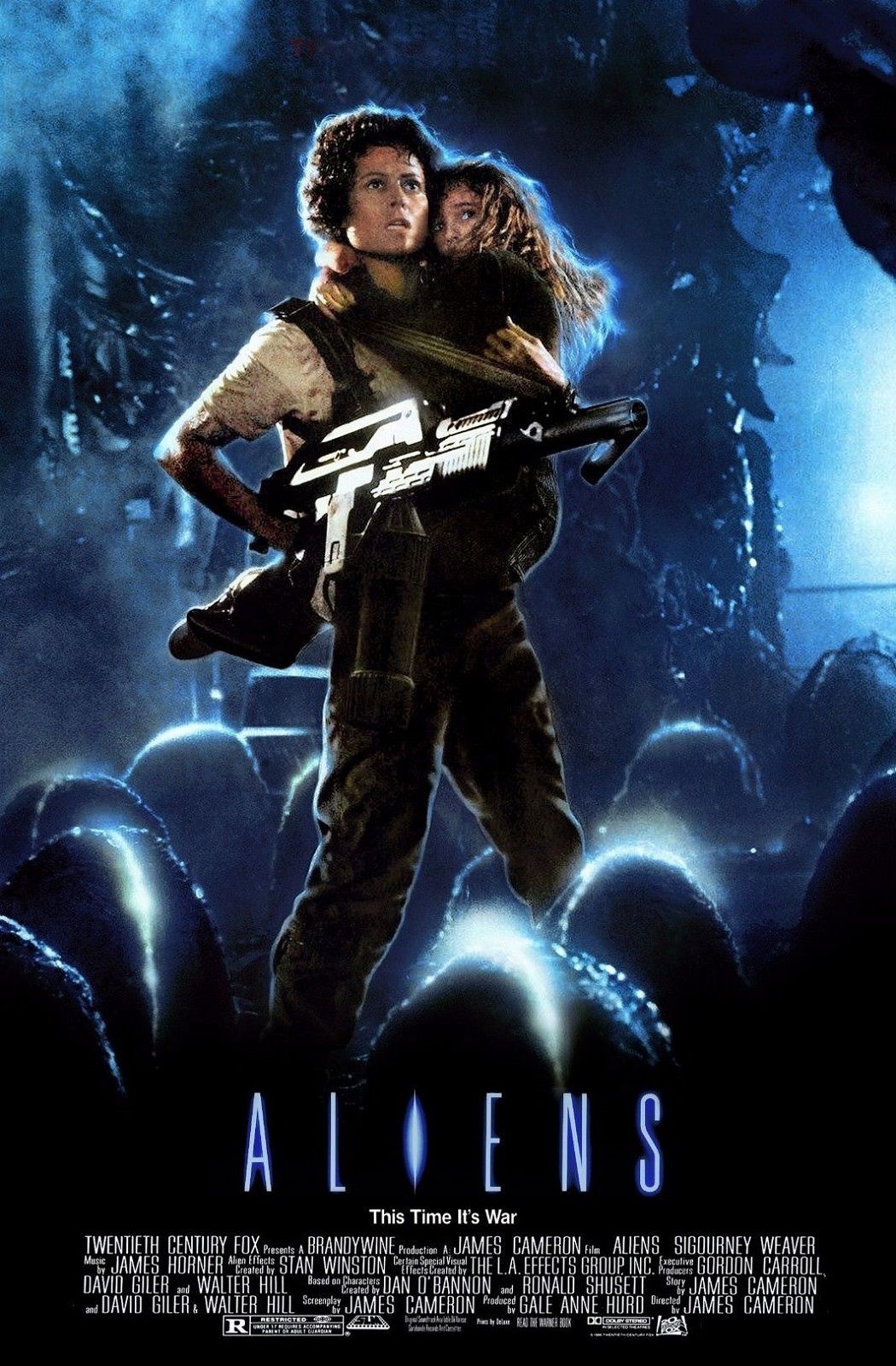 Aliens
After floating in space for 57 years, Lt. Ripley's (Sigourney Weaver) shuttle is found by a deep space salvage team. Upon arriving at LV-426, the marines find only one survivor, a nine year old girl named Newt (Carrie Henn). But even these battle-hardened marines with all the latest weaponry are no match for the hundreds of aliens that have invaded the colony.
Release Date

July 18, 1986

Director

James Cameron

Cast

Sigourney Weaver, Michael Biehn, Carrie Henn, Paul Reiser, Lance Henriksen, Bill Paxton, William Hope, Jenette Goldstein

Runtime

137 minutes
2
Everything Everywhere All At Once
Coming Of Age Drama/Science Fiction/Action/Fantasy/Comedy
The concept of a multiverse has shown up in everything from the MCU, to Invincible, to South Park. However, Everything Everywhere All at Once is an original story that uses the multiverse's limitless nature as a character-driven device rather than a way to sell IP.
Everything Everywhere All At Once tells a beautiful story about family, acceptance, and love, that's powered by tour de force performances across the entire cast. The movie has some of the most inventive fight sequences of the decade, as well as an intimidating amount of parallel worlds that tease broad comedy, fantasy, and beyond.
When an interdimensional rupture unravels reality, an unlikely hero must channel her newfound powers to fight bizarre and bewildering dangers from the multiverse as the fate of the world hangs in the balance.
Release Date

April 8, 2022

Director

Daniel Kwan, Daniel Scheinert

Cast

Michelle Yeoh, Ke Huy Quan, Jenny Slate, Jamie Lee Curtis

Runtime

139 minutes
1
Pan's Labyrinth
Fantasy/Drama/War
Guillermo del Toro is one of this generation's most exciting filmmakers and someone who loves to mix genres. Pan's Labyrinth is an ambitious effort that would fall apart with a weaker director behind the camera. Set in the aftermath of the Spanish Civil War, the young Ofelia follows her mother into her new stepfather's home and feels lonely and lost.
Ofelia embarks on a fantastical adventure that beautifully juxtaposes against the harsh, brutality of war. The magical world that Ofelia enters becomes crucial escapism as she fights for a peaceful life for her and her mother. Pan's Labyrinth is unlike anything else and a dense tale that benefits from its layered use of multiple genres.
on bbc news
on hindi news
on the news today
on channel 7 news
ôrf news
campo grande news ônibus
ôpera news
campo grande news greve de ônibus
l1 news horário dos ônibus
l1 news ônibus
lago azul news ônibus
news österreich
news österreich heute
news österreich aktuell
news öffentlicher dienst
news österreich corona
news öl
news österreich orf
news ö3
news österreich heute aktuell
news österreich sport
ö24 news
ölpreis news
öbb news
ösv news
österreich news krone
övp news
özil news
öffentlicher dienst news 2023
österreich promi news