Horror has always been a subjective genre. There are die-hard fans who line up to see every film and moviegoers who want absolutely nothing to do with it. Horror encompasses many subgenres and themes that people don't give the genre credit for. Comedy, thriller, fantasy, and drama can all be merged with horror, and while not all of these combinations stick the landing, many of them are worth checking out. Horror has given movie fans some of the most iconic films and characters in film history and has consistently kept movie theater seats filled over the years.
While there are numerous horror films that many of us love, there are possibly just as many lesser-known horror films that are equally deserving of horror fans' attention. Indie horror has created some of the most compelling, thought-provoking stories in the genre, as well as some of the most entertaining. Here are 20 of the greatest indie horror films:
Related: 10 Most Chilling Quotes From Horror Movie Villains to Their Prey
20
The Blair Witch Project (1999)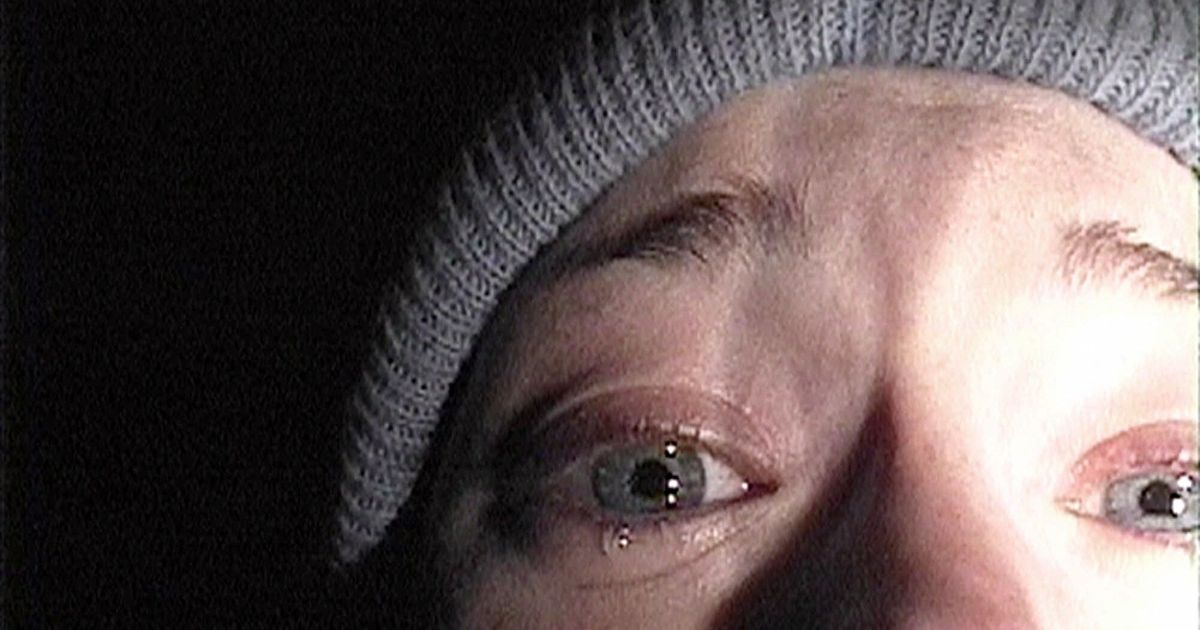 The Blair Witch Project has been the blueprint for found footage horror films since its release in 1999. It has inspired numerous imitators and very few have been able to capture the same atmosphere. Directors Daniel Myrick and Eduardo Sanchez spent a week in the Maryland woods with three actors to compile footage that they would shape into the most recognizable found-footage film.
The film is definitely a slow-burn, unconventional horror flick, but that is part of what has made it so influential to the genre. While it does take a while to get going, the ending is one of the most notable in horror history and for some people is the sole reason they were terrified after watching.
19
Cam (2018)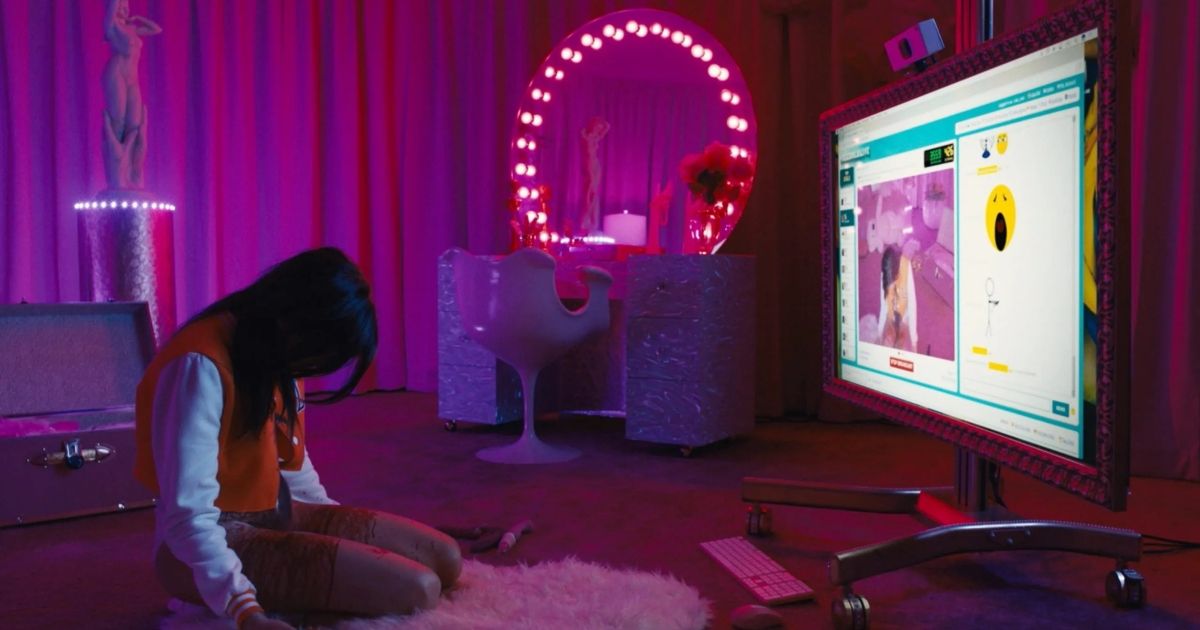 Cam follows a young cam girl named Alice (Madeline Brewster) who is eagerly trying to break into the top 50 ranks in her online video chat room. After she enters the top 50, Alice realizes she has been locked out of her account and that someone else who looks just like her has taken over her chat room and is posting live videos posing as her online alter ego, Lola.
While there are some bloody scenes in Cam, they are not what you would expect them to be. There are no jump scares, monsters, or killers in this film. The true horror in the movie is the fear of someone taking over your identity on any online platform and not being able to prove that someone has stolen your identity. Instead, you just watch your life slowly but surely being ripped from your grasp as you desperately try to pick up the pieces.
18
Spree (2020)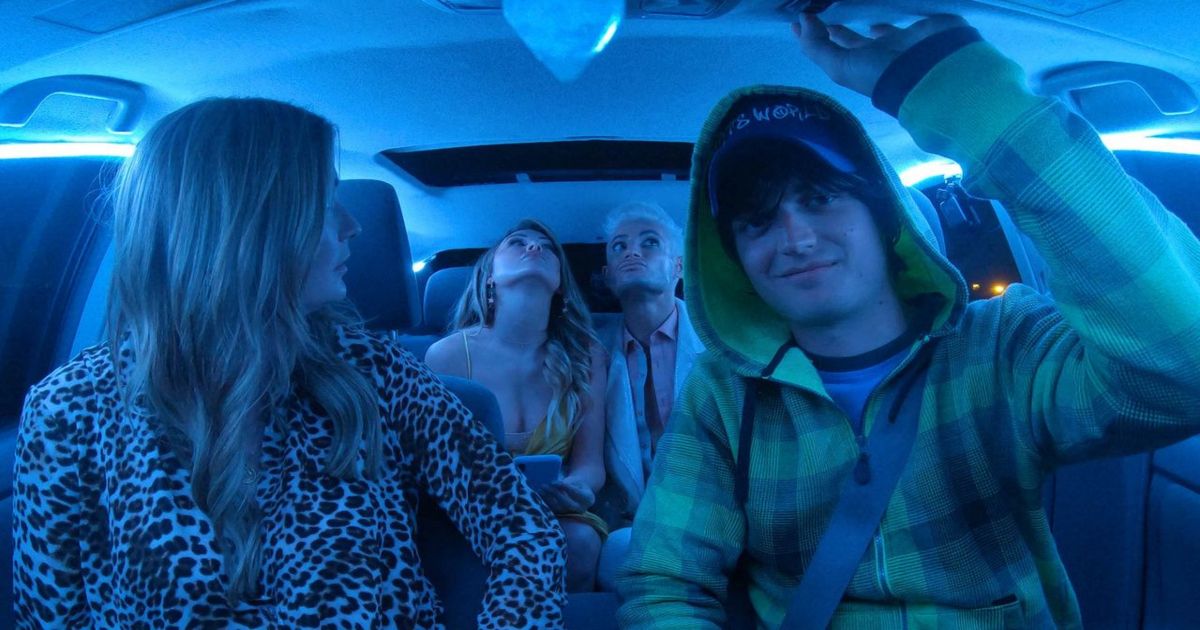 Kurt Kunkle (Joe Keery) is a 23-year-old ride-share driver for Spree with a dream of achieving internet stardom by going viral on social media. He is so desperate to achieve internet fame that he will quite literally stop at nothing to gain a following. He installs cameras in his car and starts livestreaming his rides and hashtags his rampage to infamy as #thelesson. During his lethal rides to fame, he encounters a stand-up comedian with her own viral agenda that becomes the only hope of stopping Kurt's desperation.
This satirical horror-comedy is certainly not for everyone, but Kurt's blatant disregard for anyone or anything that could possibly stop him from becoming a viral internet sensation is as comical as it is concerning.
17
The Invitation (2015)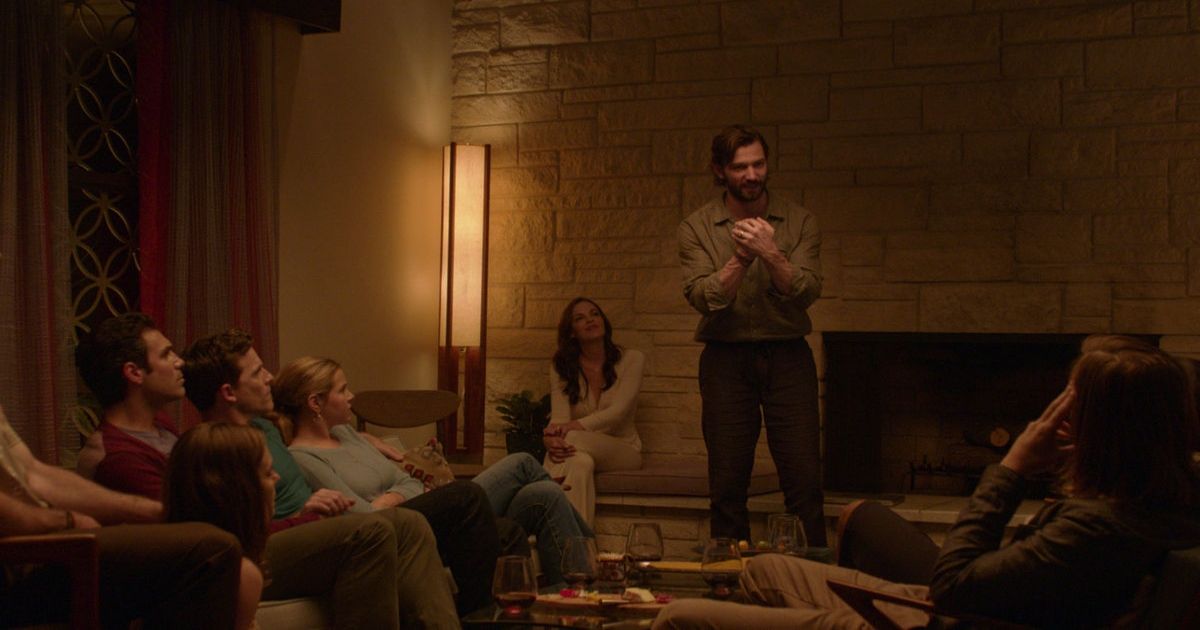 On a dark night, Will (Logan Marshall Green) takes his girlfriend to his ex-wife's house where they were invited for dinner. Over the course of the dinner, he notices that the other guests are acting strange and that his ex-wife is acting even stranger. Something sinister is brewing in that house and the other guest have a horrifying agenda.
The Invitation is another slow-burn horror film that takes its time taking the viewer through the unsettling things occurring within that house. While its methodical approach may be too slow for some, the ending of the film is one of the most effective in an indie horror film that spreads beyond the doors of that house and is likely to stick with you long after you have finished the movie.
16
The Night House (2020)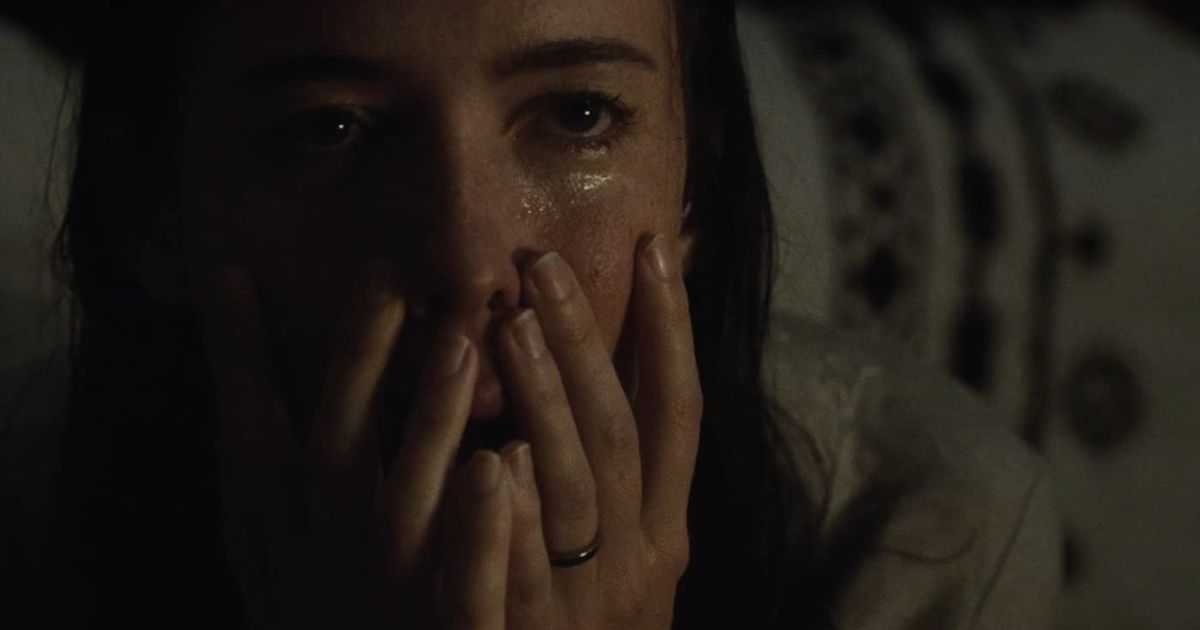 Grief-stricken high school teacher Beth (Rebecca Hall) returns to the enormous, eerily vacant lake house her late husband had built for her. As Beth tries to pick up the pieces of her husband's death, she starts to see mysterious shadows and reflections that taunt her. Slowly, Beth's nightmares become increasingly vivid. The Night House sees its protagonist isolated in a lake-front house in the woods with little to no contact with other people, save for her colleagues when she's at work and one neighbor. The isolated environment adds a mysterious, eerie feel to the film and puts the viewer right in Beth's shoes. The reasons behind why Beth is experiencing these traumatic occurrences is creatively revealed and well-thought-out.
15
Let the Right One In (2008)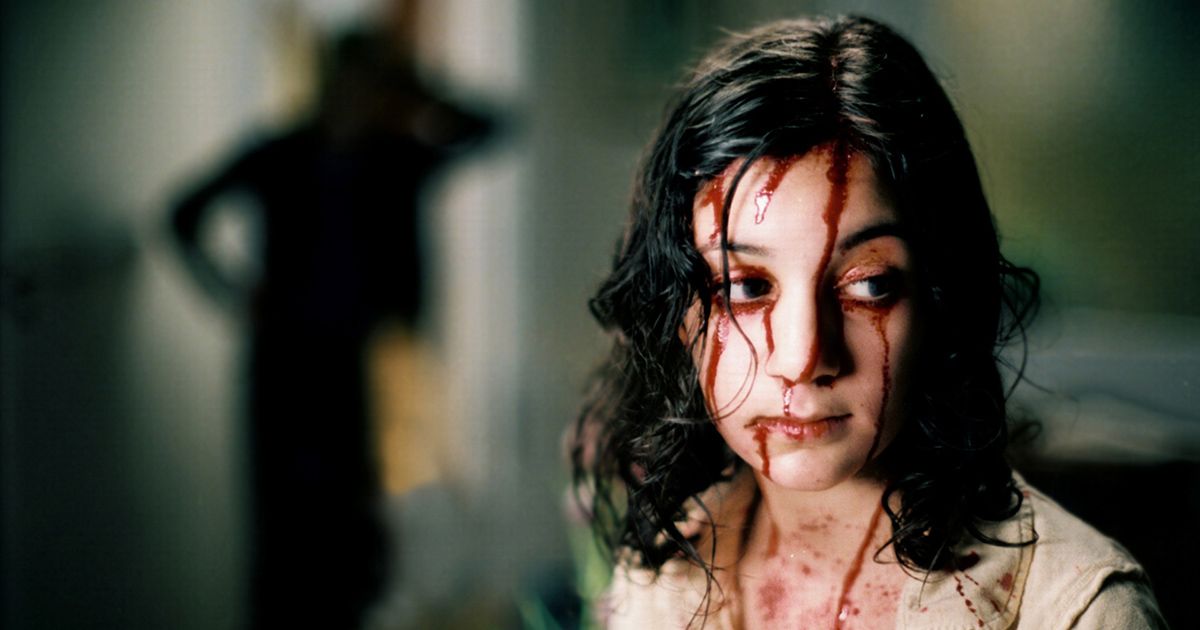 In the Stockholm suburb of Blackeberg in 1982, Oskar is a 12-year-old boy who dreams of revenge against his bullies. He meets and falls in love with a peculiar girl named Eli who lives in his building. Eli can't stand the sun, or eat normal food, and she must be invited in order to enter a room. She gives Oskar the strength to deal with his bullies, but he quickly realizes that Eli needs to drink other people's blood in order to survive.
Let the Right One In is a Swedish vampire love story that is unlike any vampire movie. It adheres to some vampire tropes such as not being able to be in the sunlight and needing to drink blood to survive, but it offers its own spin on the classic vampire tale. The movie is excellent at building tension and the two young leads absolutely carry the story. Funny enough, this came out the same year that Twilight did, and both films could not be more different iterations of a vampire love story.
14
It Follows (2014)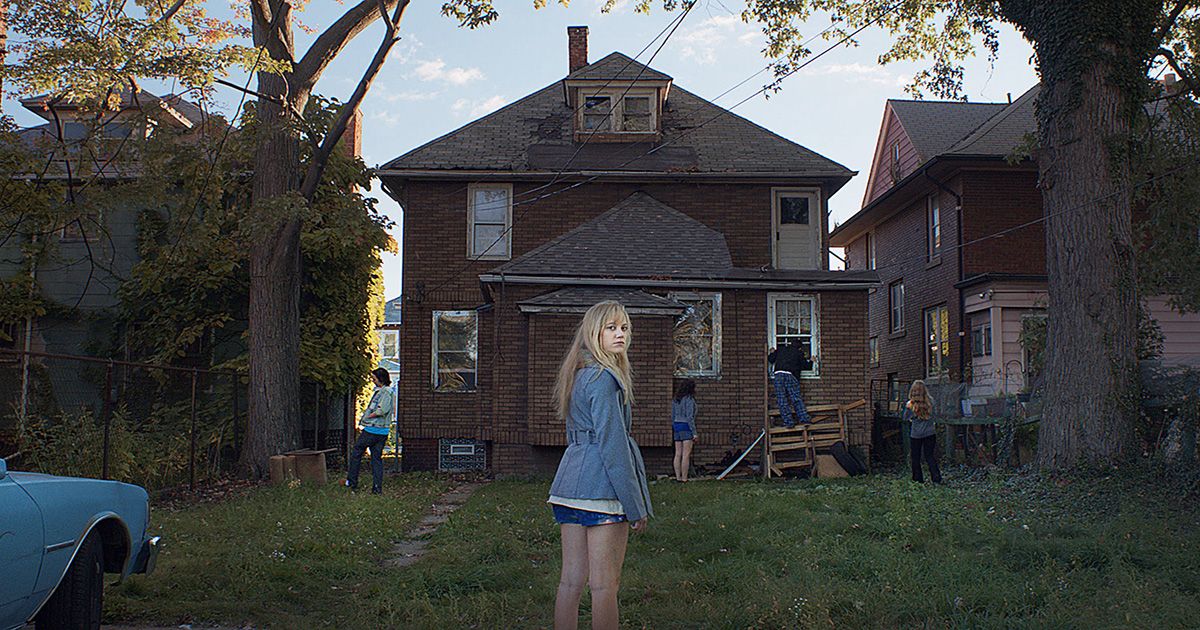 After 19-year-old Jay (Maika Monroe) sleeps with her boyfriend for the first time, her life begins to change. She is plagued by strange visions and the inescapable feeling that someone or something is following her. Something is indeed following her, but only those who have been infected can see the evil entity that wants Jay dead. It Follows builds suspense and tension by taking advantage of the fear that something is always around the corner watching your every move. It's more psychologically terrifying than it is conventionally terrifying, but it will surely make anyone rethink who they choose to have any type of relationship with.
13
Resurrection (2022)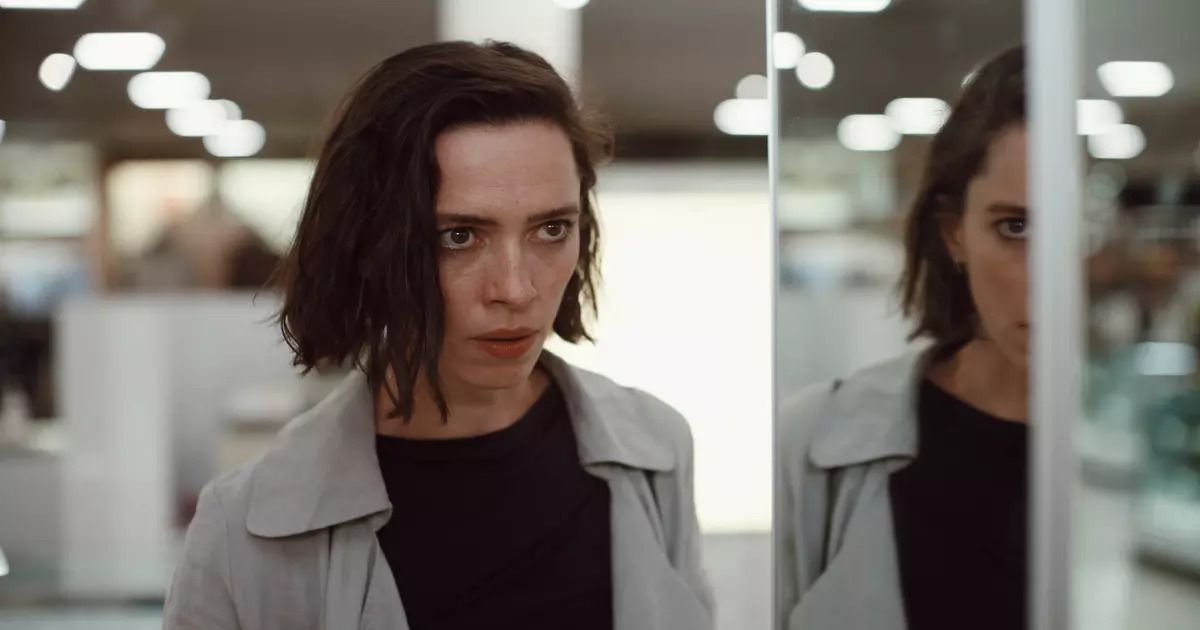 Haunted by her past, doting mother Margaret (Rebecca Hall) is a successful executive at the top of her game. Her 17-year-old daughter is preparing to leave for college, and it appears that Margaret's life is going according to plan. Until she catches a glimpse of her abusive past at a conference. She must muster every ounce of courage in her to confront the ghastly figure eager to reenter her life after over two decades apart.
Resurrection sees Rebecca Hall at her absolute best and Tim Roth utterly unhinged. Every scene is more absurd than the next and Hall's seven-minute unbroken monologue is jaw-dropping. It is so effective that you don't even realize the camera has not cut away for seven whole minutes. The movie toys with your emotions as you root for this devoted mother to protect what matters most to her in the strangest of ways.
12
The Neon Demon (2016)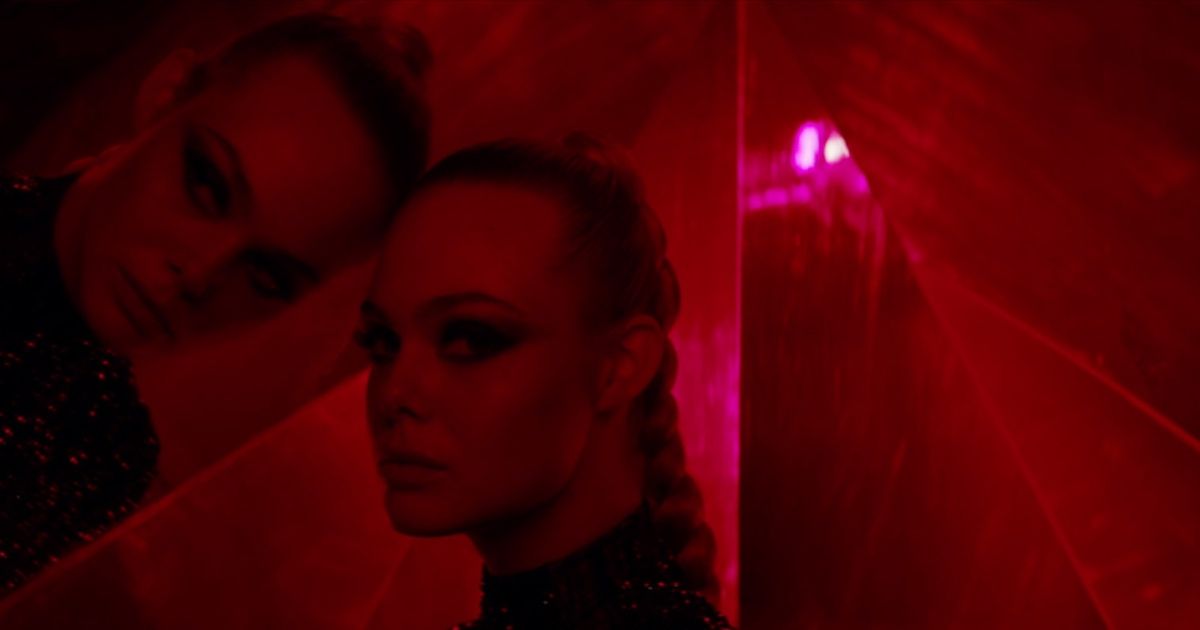 Nicolas Winding Refn's horror-thriller follows a young aspiring model named Jesse (Elle Fanning) as she moves to Los Angeles to begin her career. Her beauty and youth generate intense interest in the fashion industry, and she is sent to model for a professional photographer. However, the fascination Jesse generates also comes with fierce jealousy, which proves to be sinister.
Drenched in neon lights and visceral violence, The Neon Demon is a divisive film. It is both enthralling and disgusting. The imagery is both graphic and colorful, and the story flows like a dream. Refn's take on the toxicity of the fashion industry makes for a dark, satirical commentary on an industry that preys on the nativity of young people yearning to be part of that world. Horror and fashion on paper don't seem like two things that would mesh well, but on screen, it makes for a stylized, captivating narrative.
11
Funny Games (1997)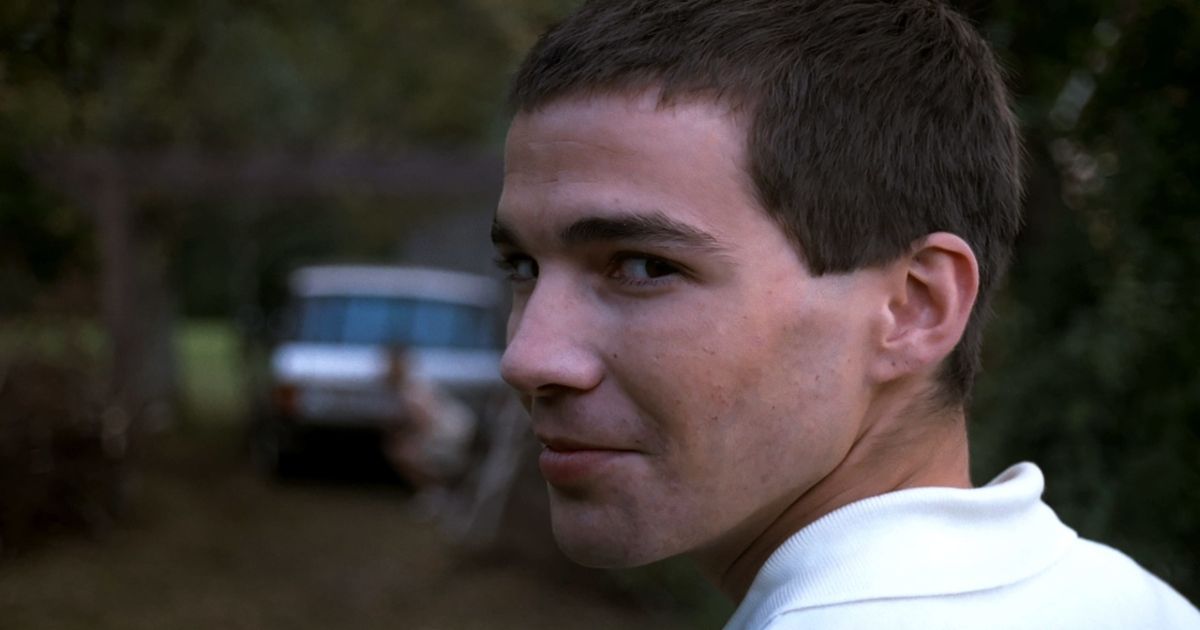 On a trip to their vacation home, a mother, father, and son are taken hostage inside the house by two violent young men who appear at first to be friendly neighbors. The two men force the family to play sadistic games with one another for their own amusement. Michael Haneke's original Funny Games is a brutal film that will make you uncomfortable in your own home. These intruders torment this family simply because they can and simply because they want to. The family is forced to do cruel things to one another and made to humiliate themselves. It's thought-provoking and unsettling, and plays on people's innate willingness to help to be helpful. It features a twist that no one will see coming that will certainly make you question the entirety of the film.
Related: Best Springtime Horror Movies
10
A Girl Walks Home Alone at Night (2014)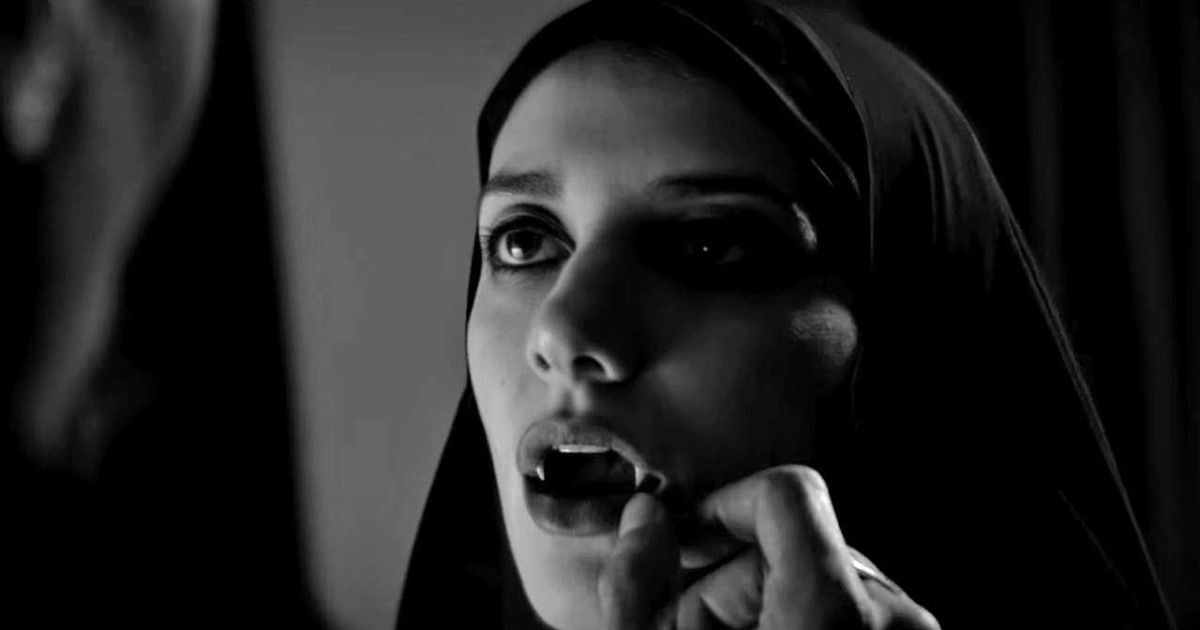 In the Iranian ghost town of Bad City, a place that reeks of death and loneliness, the townspeople are unaware that a lonesome vampire stalks the city's streets come nightfall. A Girl Walks Home Alone at Night is truly unlike any other vampire movie you have ever seen, and frankly unlike any other horror movie.
Gorgeously shot in black and white, the film is hypnotic and haunting. It's very minimal in its imagery and in its story, but the viewer remains entranced the entire time. The titular girl quietly waltzes the desolate streets and only harms those who have harmed others. More than blood, she wants companionship. A neo-noir-vampire-western, the film is unique to any other vampire movie put to film.
9
The Texas Chainsaw Massacre (1974)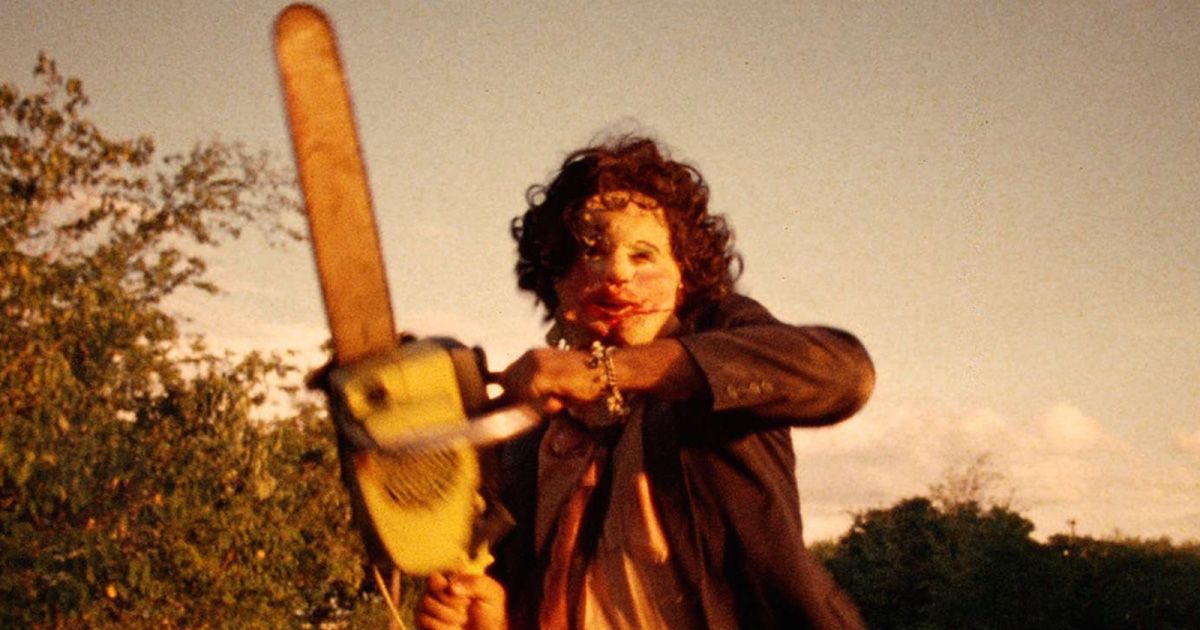 Tobe Hooper's The Texas Chainsaw Massacre has been extremely influential in the horror genre, specifically with slashers. It's hard to believe that something so impactful on an entire genre was once a small production filmed in middle-of-nowhere Texas. It inspired many remakes and a sequel, but not one of them measures up to the cultural impact of the original. This film, along with Black Christmas which was released the same year, kick-started the slasher craze of the '80s and has left its mark on the genre permanently. It's disturbing, brutal, and beautifully shot.
8
The Witch (2015)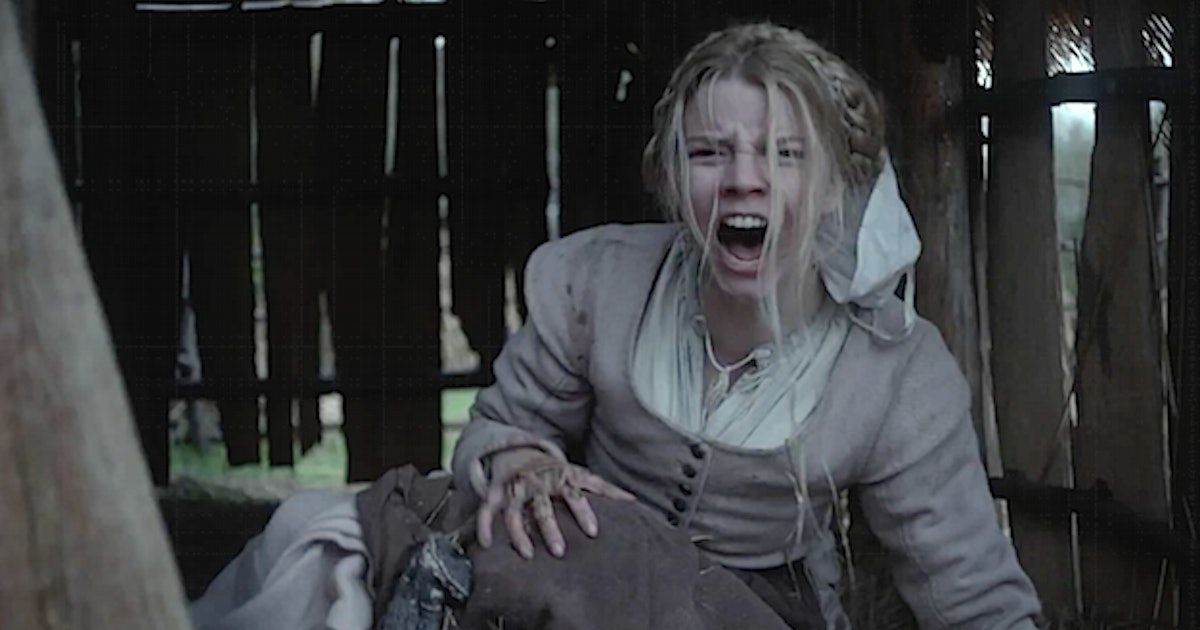 Robert Eggers is one of the most exciting directors working today, and his directorial debut showed audiences that he was someone to follow. A Puritan family in 1630s New England is forced to move outside their village to the outskirts of the forest where they are torn apart by black magic, witchcraft, and demonic possession.
Part period piece and part supernatural horror, The Witchis a detailed nightmare set against the backdrop of fearsome woods during the Salem witch hunt. We watch this once close-knit family start to turn on each other. The film doesn't deliver full-on scares but rather forces the audience to sit uncomfortably in the uncertainty of what will happen to this family next.
7
Raw (2016)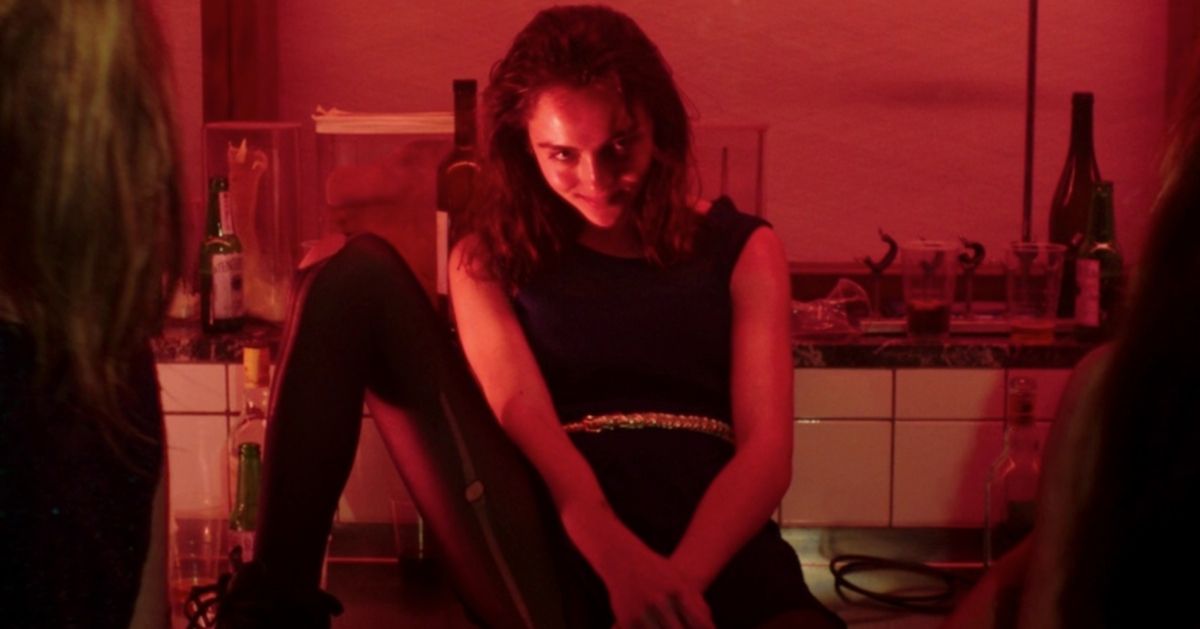 After living her whole life as a vegetarian, veterinary student Justine is forced to eat raw meat for the first time in her life as part of a hazing ritual. She soon discovers she has an extreme craving for meat, leaving her absolutely ravenous at all times. She is thrown into an uncharted world of animalistic tendencies powered by an all-consuming need for flesh. Julia Ducournau's directorial debut Raw is an incredibly disgusting French horror film that you simply cannot look away from. Justine experiences a craving so strong that she will quite literally take a bit of anything that is in front of her.
The film is unbelievably gory and doesn't shy away from Justine's cannibalistic traits whatsoever. Despite this, the film is so well-crafted that even as you are flinching at every horrendous moment that disgusts you, you are equally captivated by what you are witnessing unfold before you.
6
Pearl (2022)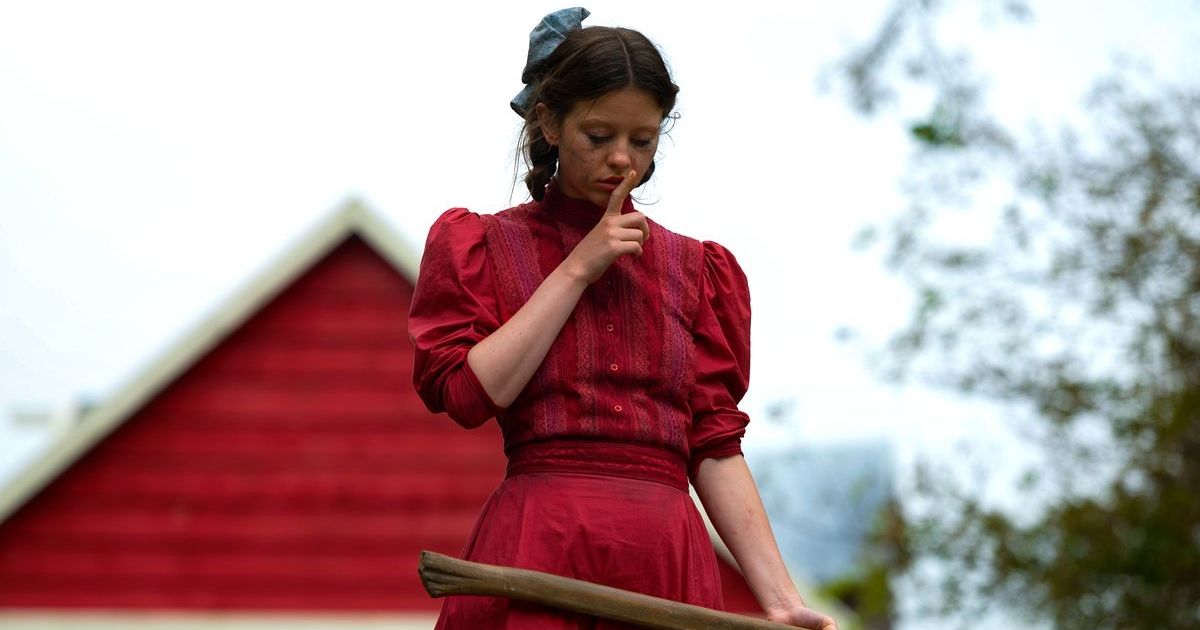 The prequel to Ti West's X follows Pearl (Mia Goth) as a young recently married woman living on her parent's farm while her husband is overseas fighting in World War I. Teetering on the edge of madness, Pearl has aspirations to become a Hollywood star to escape the mundanity of life on the farm. Desperate to leave, she finds her deepest desires and darkest secrets colliding.
Pearlis an incredibly well-crafted origin story for X's iconic villain that shows us just how twisted she has always been. Mia Goth shines as the titular protagonist, creating a nuanced character that you feel compelled to root for while simultaneously feeling completely disturbed by her. Pearl's roughly eight-minute unbroken monologue is showstopping and decidedly unhinged to the point that your eyes are glued to the screen. As if that wasn't brilliant enough, the end credits attempt to one-up her incredible speech.
5
Hereditary (2018)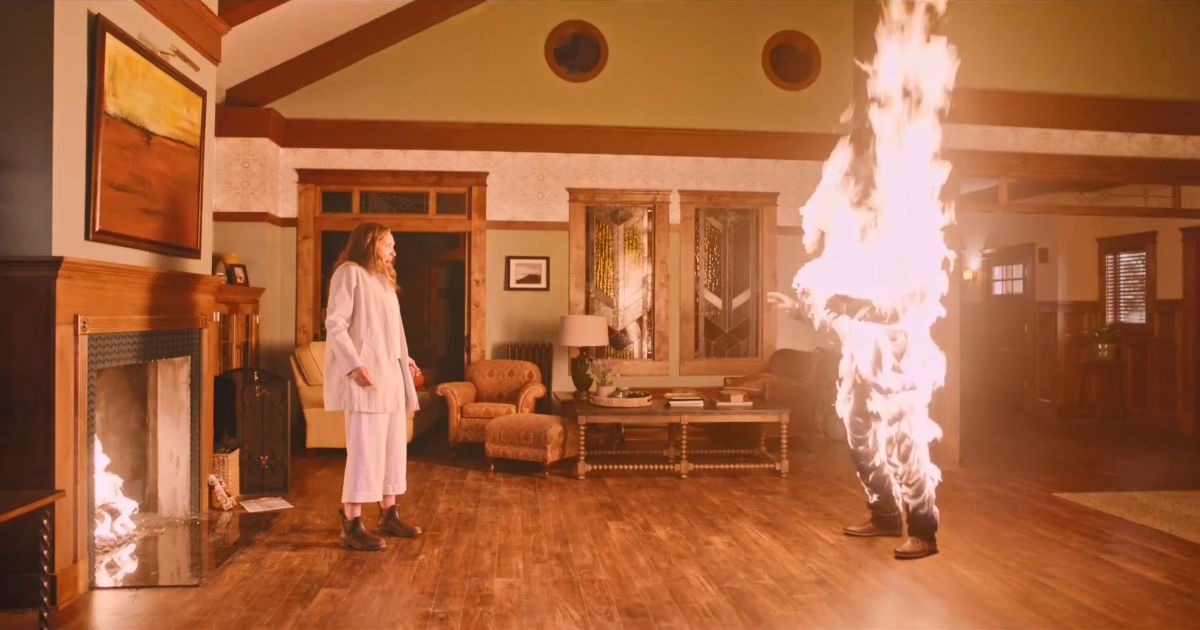 After the death of her mentally ill mother, Annie (Toni Collette) and her family all mourn the loss in different ways. When a tragic, freak accident occurs shortly after, Annie begins to look for alternative ways to grieve. She and her family begin to uncover cryptic and increasingly terrifying secrets about their ancestry. Ari Aster's psychological horror masterpiece Hereditary is partially responsible for the term "elevated horror" surfacing in recent years.
This film is terrifying, but not in the traditional sense. It's relentless in its pursuit to make the audience uncomfortable, and even after multiple viewings, it still stays in your mind. There are no monsters or serial killers on the hunt for this family as what happens to them is of their own doing. The last act is particularly unnerving, and Toni Collette and Alex Wolf expertly portray the emotions of a mother and son experiencing a truly awful situation.
4
Halloween (1978)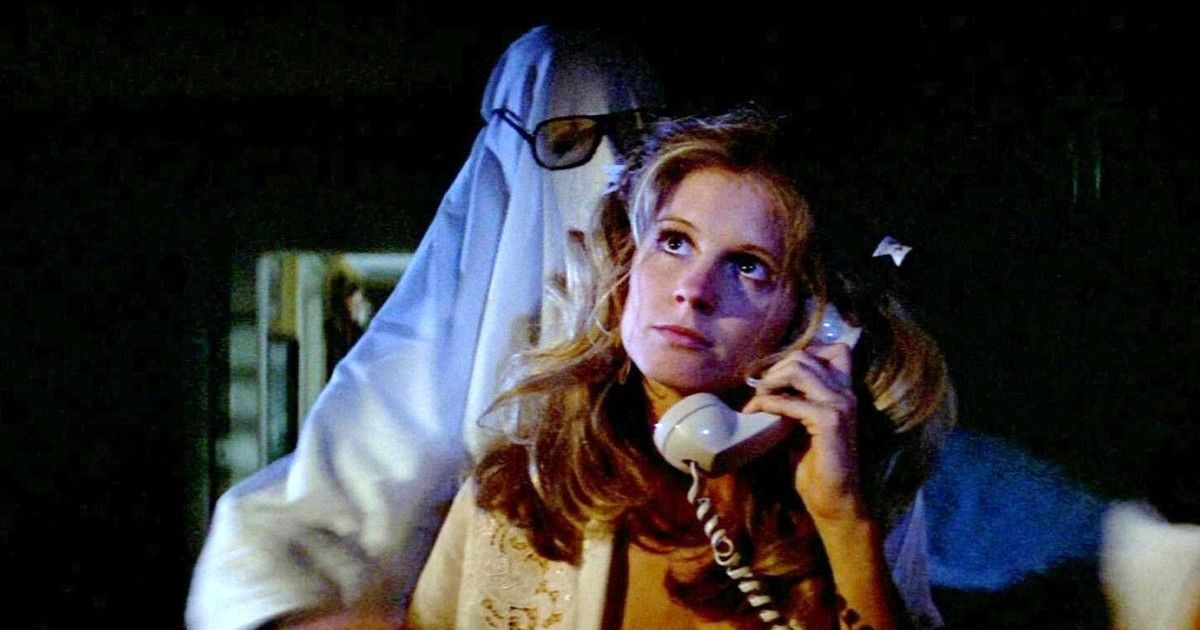 When discussing independent horror films, John Carpenter's Halloween needs to be included. What has spawned countless sequels, reboots, and remakes began as an independent film that launched the film career of Jamie Lee Curtis. It is one of the greatest slashers ever made and created inarguably the most iconic slasher villain of all time.
Much like Texas Chainsaw, Halloween perpetuated the slasher craze that occurred in the '80s and has inspired every film in the subgenre to follow it. Laurie Strode is often regarded as one of the best final girls in horror history, if not the best. The score alone has haunted moviegoers for 45 years, and frankly, no other horror theme comes close to being as freaky as this one.
3
Midsommar (2019)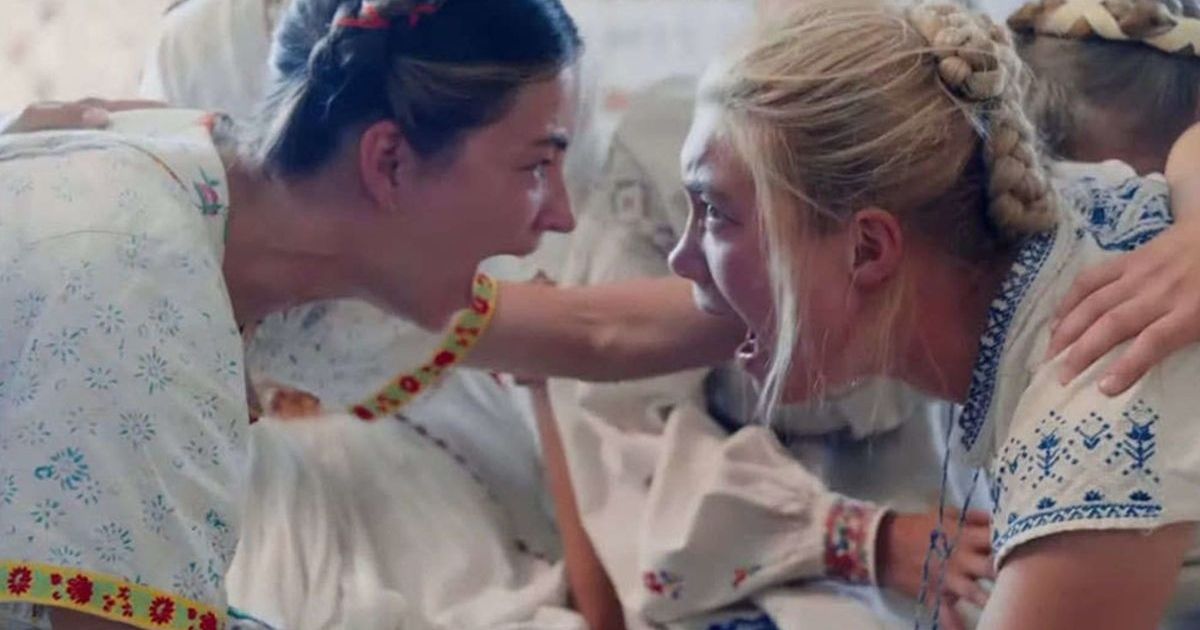 After a family tragedy, a struggling couple travels to Sweden to visit a rural town's fabled mid-summer festival. What is at first an idyllic retreat from daily life starts to turn into an increasingly violent competition at the hands of a pagan cult. Swathed in never-ending sunlight, Midsommar is another psychological horror from mastermind Ari Aster that makes the viewer witness horrific ritualistic acts against a colorful, sunlit backdrop in a gorgeous Swedish field. It takes complete dedication to the craft to be able to create something so horrifying that people aren't even put off by the beautiful scenery surrounding these sadistic characters. Breathtakingly stunning and entirely uncomfortable, the film is an absolute must-watch.
2
X (2022)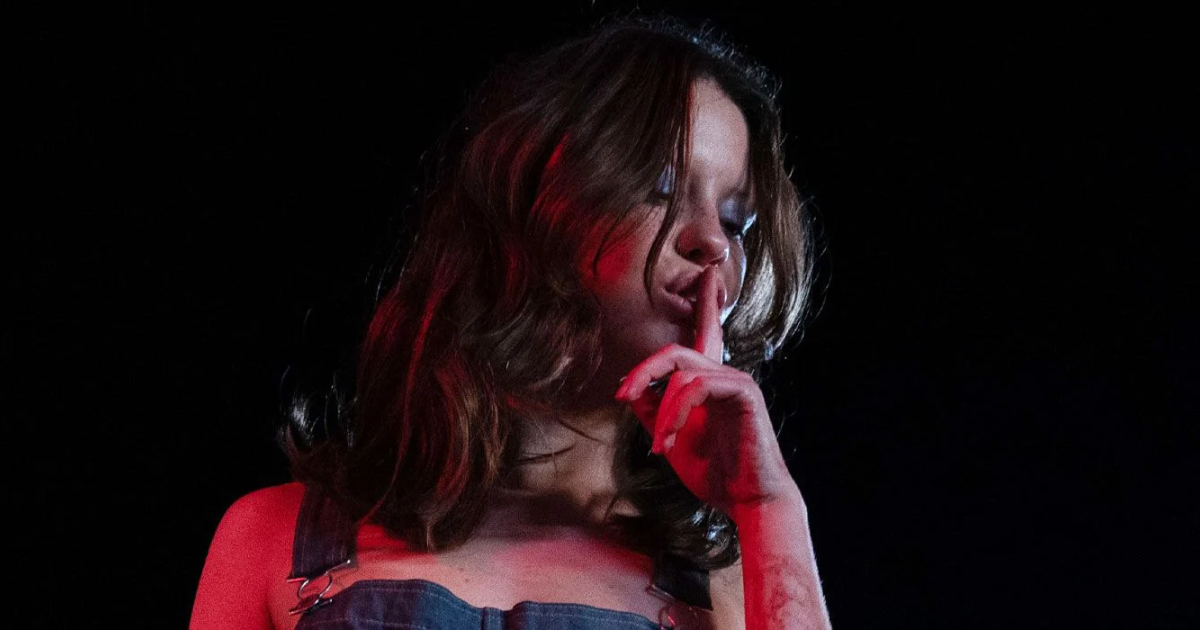 The first of Ti West's trilogy centers around a group of friends on their way to a remote farmhouse in rural Texas to use the property as a filming location for their adult movie in 1979. When their reclusive, elderly guests catch them in the act, it becomes an all-out fight for their lives to escape the farmhouse. X is a wildly entertaining slasher that pays homage to the slashers that came before it while offering its own take on one of horror's most beloved subgenres. The elderly hosts are vile and disgusting to look at, and their envy of the group of filmmakers for being young and fit is palpable.
The film doesn't hold back when it comes to the slasher aspects, and the camera work is intentional in its desire to make the film look stunning. The parallels between Maxine and Pearl which come to fruition later on in Pearl are perfectly written, and it makes us even more excited to see what West has in store for us later this year with MaXXXine.
1
The Evil Dead (1981)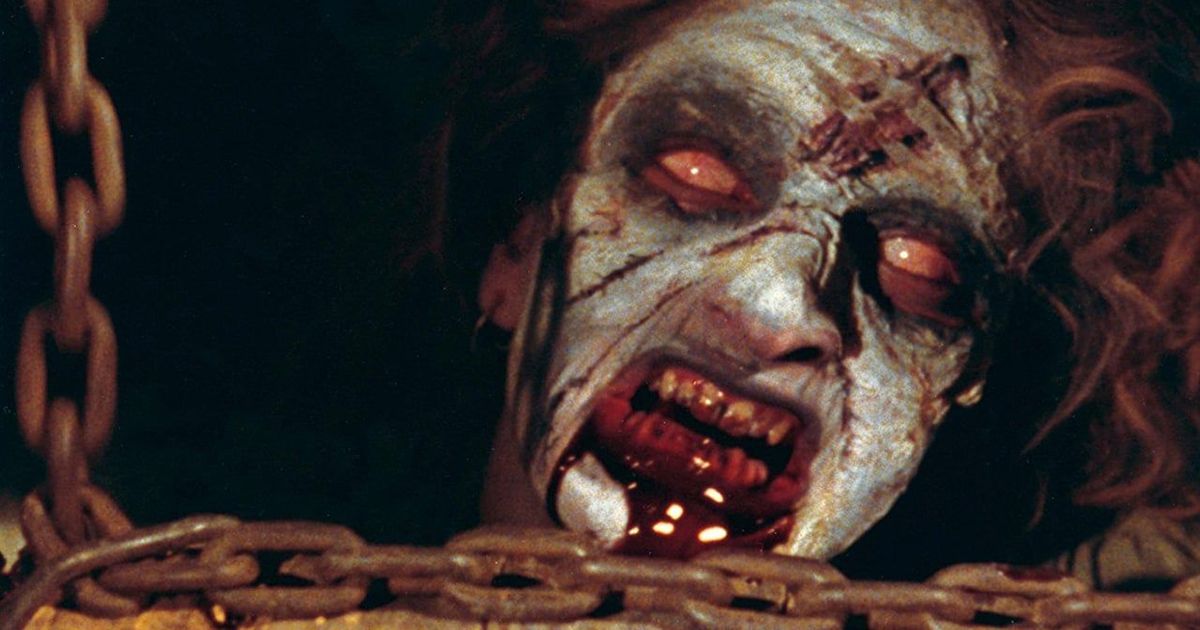 It would be nearly impossible not to mention one of the most influential low-budget, indie horror films of all time in this list. Sam Raimi's The Evil Dead was shot on a shoestring budget in the woods of Tennessee with only 13 people working on the film. Now, it has inextricably left its mark on the horror genre and earned itself a massive cult following. Raimi's dizzying Dutch angles and fast-paced movements through the woods have become staples of the Evil Dead franchise and the film is a quintessential "cabin in the woods" story.
The combination of nauseating gore and campy humor has set the blueprint for every horror comedy to follow it. Over 40 years later, this film has created a lasting franchise that is still adding entries, most recently with Evil Dead Rise. Each film has taken the basic premise of opening the Book of the Dead and unleashing parasitic demons that the original laid the foundation for and has incorporated its own spin on the story.
snapchat score hack 64
is the shein gift card legit
4 dollar gift card
hack fire kirin unlimited mone
How I get Free episode pass an
free shein gift card numbers
video guide to sweepstakes gam
hack livu apk download for and
walmart free gift card mount
10 ways to earn free imvu cred
nba 2k23 active locker codes 2
bingo blitz credits Free 2023
8 ball pool hack update
how to get imvu free credits
nba 2K22 VC GLITCH AND CODES F
best big build 2k23 yet the hy
How I get Free diamonds and mo
walmart is giving away $100 gi
download webtoon free coins
instagram follo
fire kirin free
free shein gift
25,150 COINS Fr
diamonds and mo
itunes gift car
100 authentic f
line webtoon fr
Evony the king'
imvu App – How
How to get FREE