Comedy is the best genre to come home to after a tiring day at work. Mindless, entertaining, and easy to follow, rewatching a funny film is a sure-shot bet for a good time. Add to that the thrill of horror, and you suddenly find yourself with a smile on your face and fear in your heart.
Known for their peculiar mix of laughter and screams, the horror comedy genre goes together like wine and cheese. In horror, comedy helps with taking the edge off, making it more appealing to a larger fan base, whereas comedy is made more engaging and thrilling with the infusion of mildly spooky elements. This odd yet appealing combination of genres provides fans with a deliciously well-rounded cocktail that's spiced with horror and flavored with comedy.
Update October 24, 2023: Want something spooky and scary to watch this Halloween? This article has been updated with more details about these rewatchable horror comedies and where you can stream them.
10
Tucker and Dale vs. Evil (2010)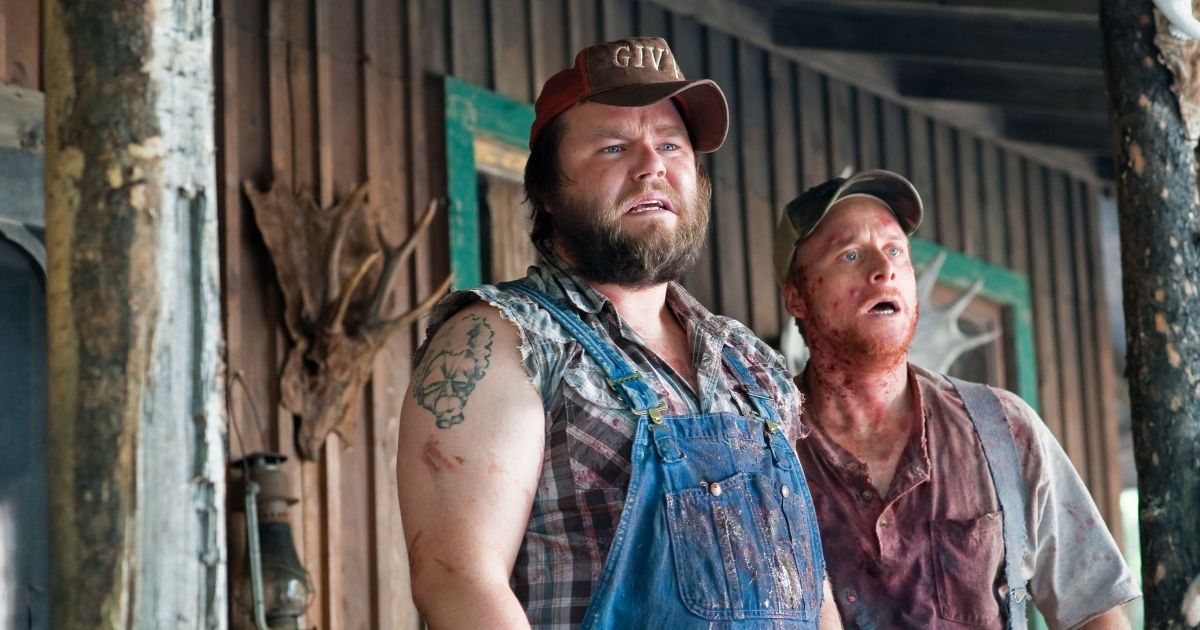 Eli Craig's Tucker and Dale vs. Evil presents a unique spin on hicksploitation. The film revolves around two well-meaning country hillbillies, Tucker and Dale, who save a student from drowning, only to become the target of revenge from her uptight friends. Instead of being received as heroes, the country duo is seen as a threat to humanity, as their appearance supersedes their intention, causing an intense bout of suburban paranoia throughout the college kids.
Eli Craig's debut film swaps the conventional trope of dirty killers and pristine white-collared children, setting up a hilariously horrific spoof that's simple in presentation yet refreshing in effect.
Stream on Peacock & Hulu
9
Scary Movie (2000)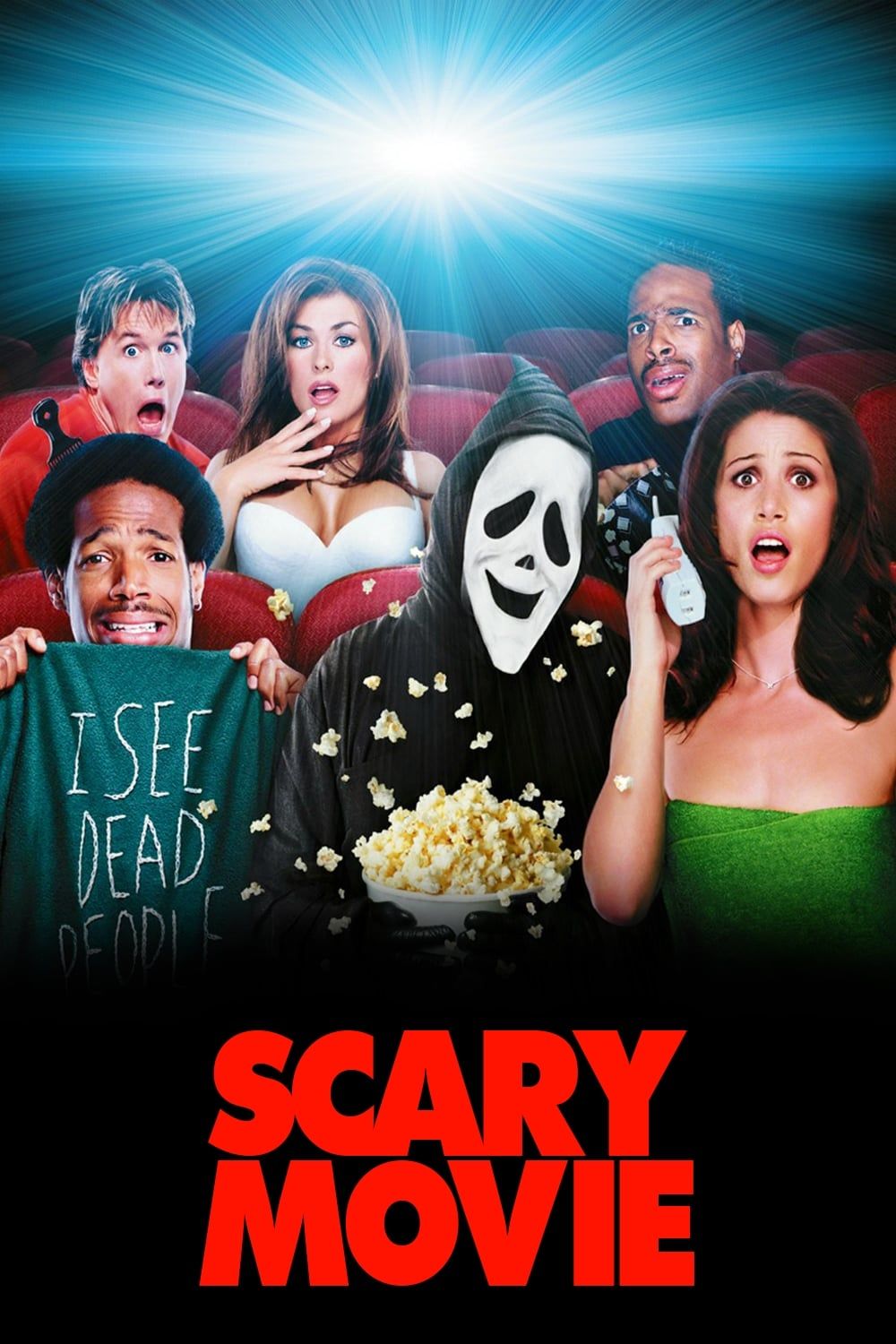 Release Date

July 7, 2000

Director

Keenen Ivory Wayans

Cast

Carmen Electra, Dave Sheridan, Frank B. Moore, Giacomo Baessato, Kyle Graham, Leanne Santos

Rating

R

Genres

Comedy
A genre classic, Scary Movie is a straight-up laugh riot that makes a joke out of everything that comes its way. A raucous attack on the slasher movie genre, Scary Movie aims at eliciting laughter by dumbing down the slasher genre, operating more on a flimsy clothesline of gags rather than a conventional plot.
Is the film funny? Yes. Is it logical? Absolutely not. Despite your predisposition to the horror-comedy genre, Scary Movie is a classic that should be watched at least once.
Stream on Max
8
Happy Death Day (2017)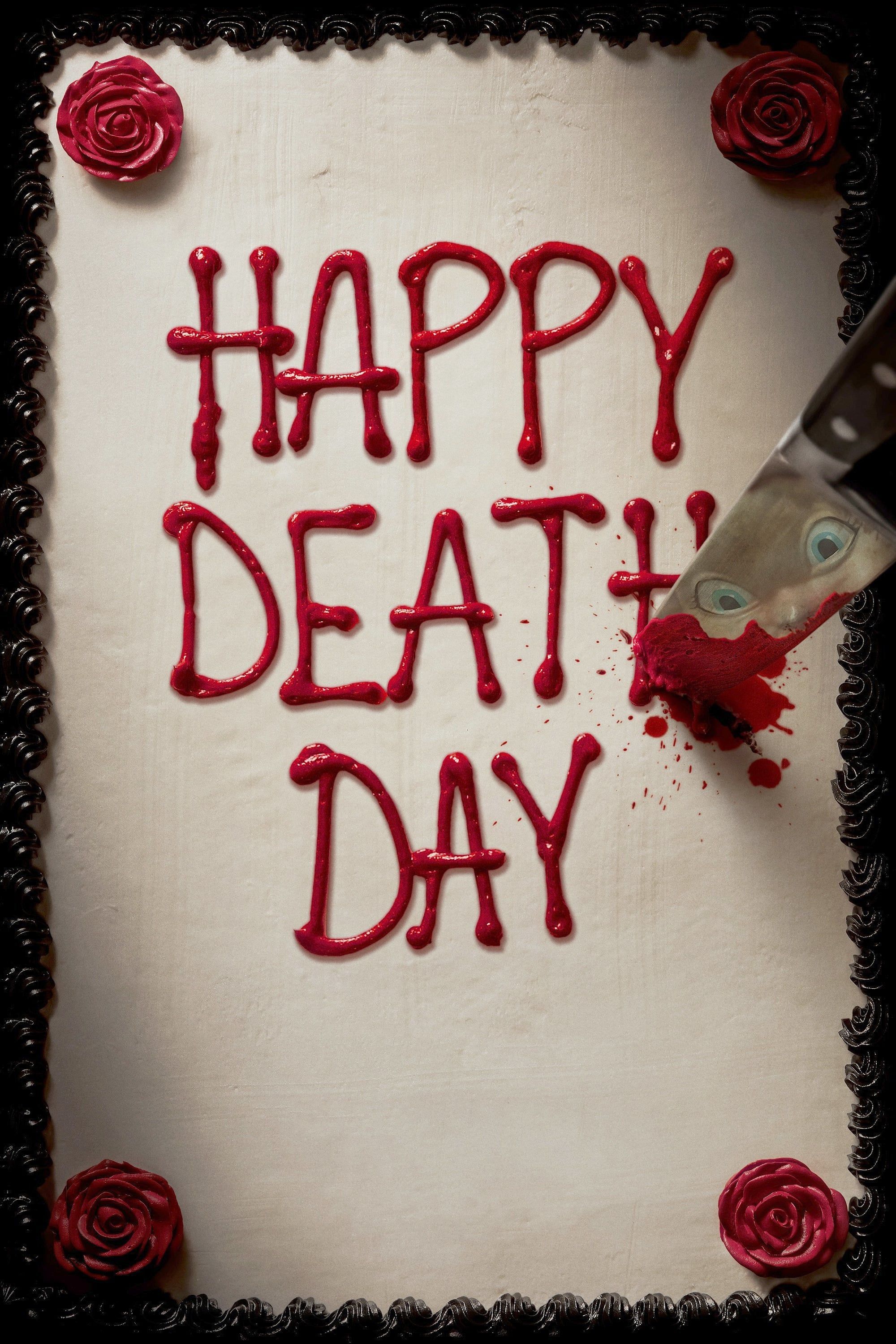 Release Date

October 12, 2017

Director

Christopher Landon

Cast

Jessica Rothe, Israel Broussard, Ruby Modine, Rachel Matthews, Charles Aitken, Jason Bayle

Rating

PG-13

Genres

Horror, Mystery, Thriller
There wasn't much hype surrounding Christopher Landon's film upon its release in 2017, and that's precisely what made the film's result all the sweeter, as Landon's film made a spoof out of two subgenres that aren't frequently paired together: slasher and time loop. Happy Death Day is a fun movie that's funny and intelligent in equal parts and gets richer with every rewatch as the viewers pick up on the hidden details, giving a slightly different meaning on each new viewing.
7
Zombieland (2009)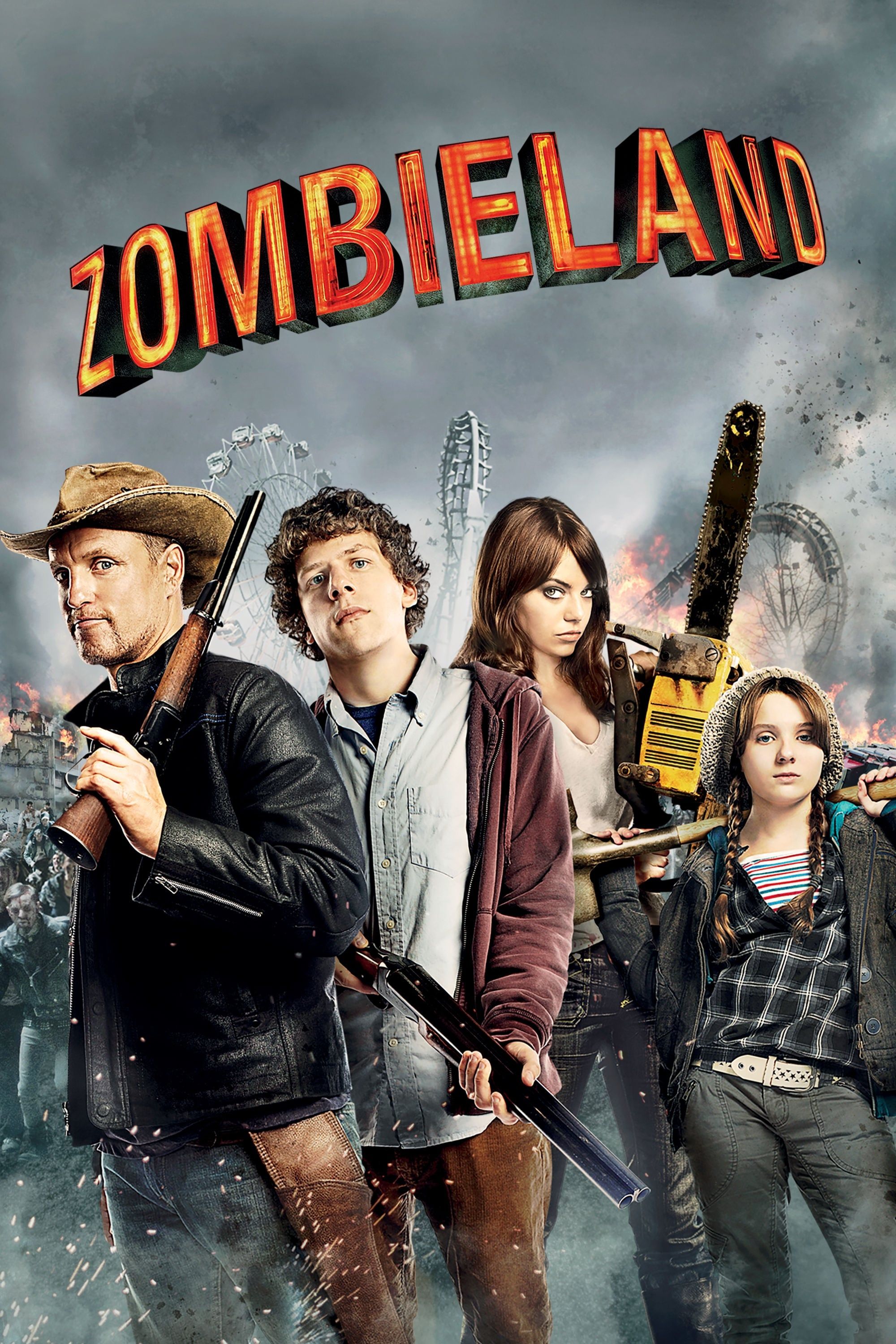 Release Date

October 7, 2009

Director

Ruben Fleischer

Cast

Woody Harrelson, Jesse Eisenberg, Emma Stone, Abigail Breslin, Amber Heard, Bill Murray

Rating

R

Genres

Comedy, Horror
The zombies depicted in Zombieland are like the Energizer bunnies of corpses, only existing to be crushed and killed. Unlike the scary zombies of 28 Days Later and Night of the Living Dead, the undead descendants shown in Zombieland are of a comic ilk, as they do everything in their capacity to get killed and squished. Set against a backdrop of zombie-infested America, Zombieland is a lighthearted road movie, which has an abundance of zombie deaths, along with a few heartfelt scares.
Stream on Peacock
Related: The Best Zombie Movies of All Time
6
Villains (2019)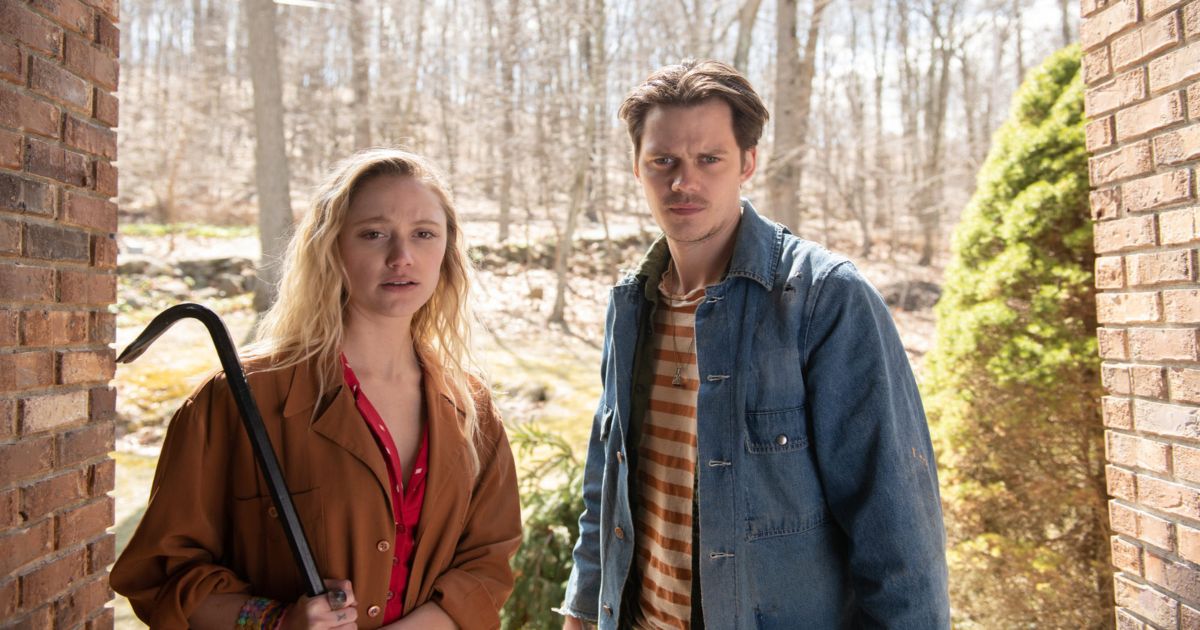 Spinning the home invasion genre on its head, Villains revolves around a pair of amateur criminals who break into a house with the intention of robbing the couple, only to realize that the couple themselves are much more sinister than they look. For a film that blends the horror/home invasion genre and comedy, Villains does both quite well, as there's a large amount of side laughs along with absurd and unsettling notes throughout the film.
5
Beetlejuice (1988)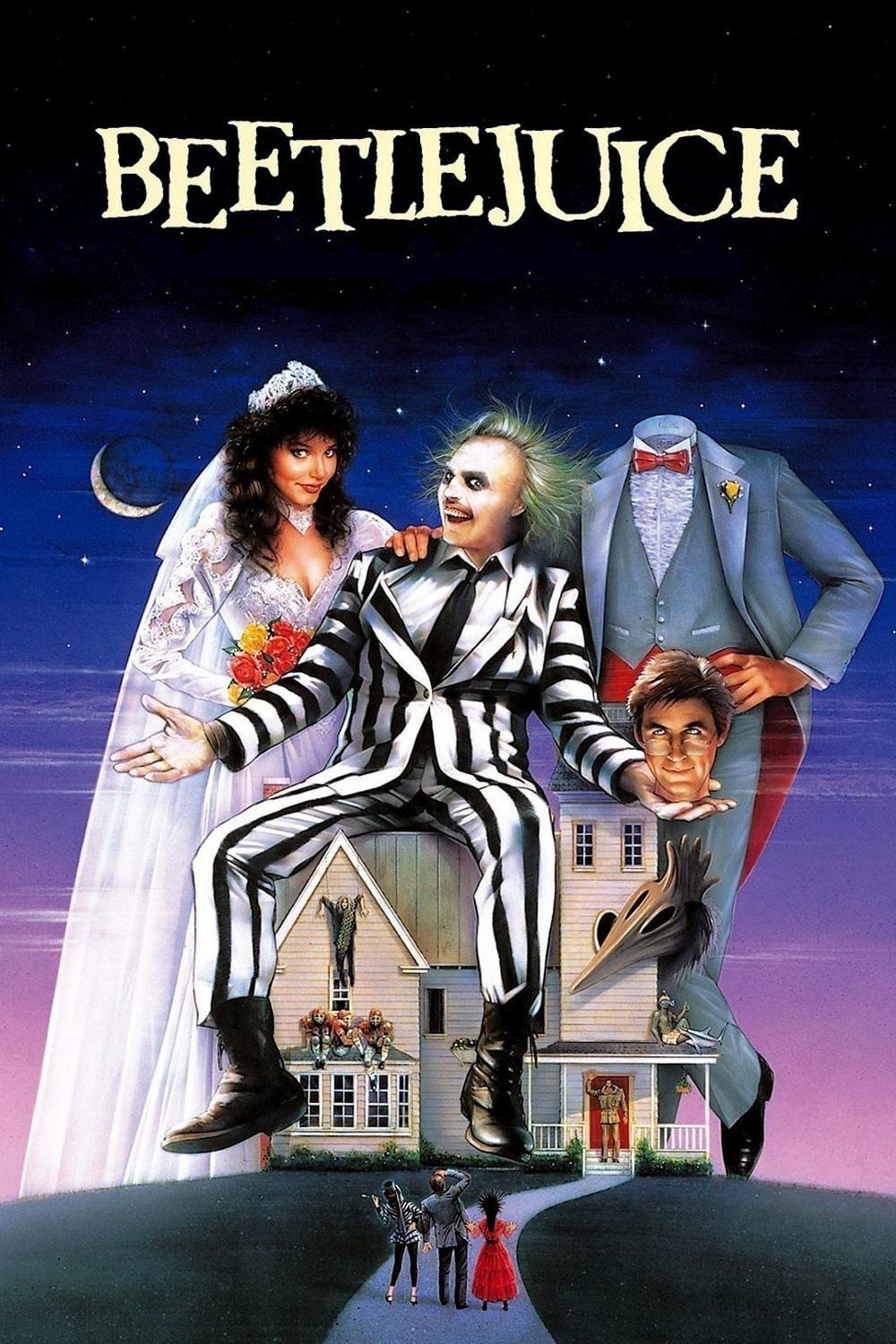 Release Date

March 30, 1988

Director

Tim Burton

Cast

Alec Baldwin, Geena Davis, Annie McEnroe, Maurice Page, Hugo Stanger, Michael Keaton

Rating

PG

Genres

Comedy, Fantasy
Tim Burton's afterlife comedy still holds water in today's climate of cinema, as it's a warm and generous portrayal of the insecurities of humanity. A time capsule that takes you right back to the '80s, Beetlejuice's charm lies in its execution and satire more than its story. Rich with macabre aristocracy, Tim Burton's film is the perfect amalgamation of gothic and modern sensibilities told within the framework of a comedy.
Stream on Max
Related: The Best Performances in Tim Burton Movies, Ranked
4
Army of Darkness (1992)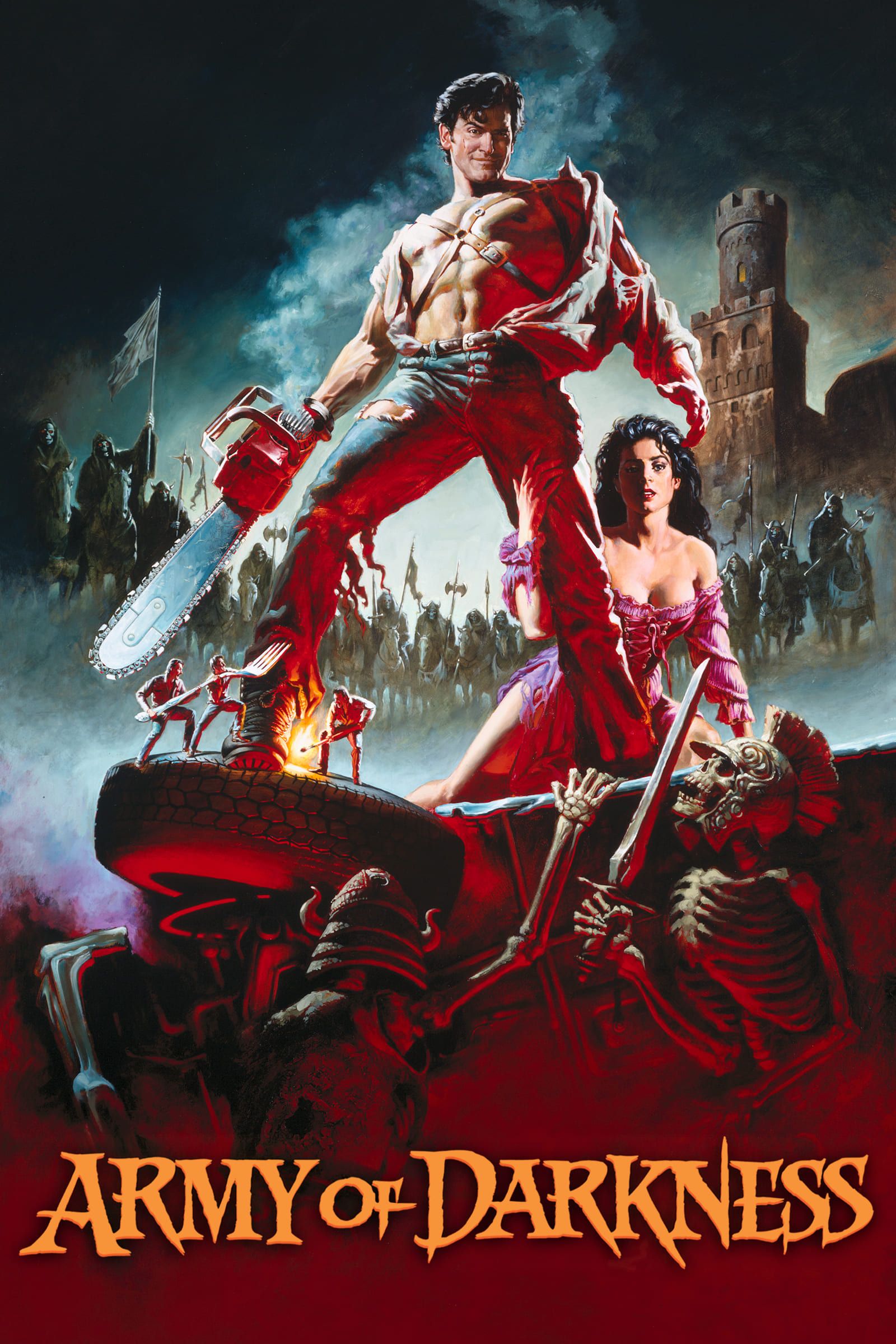 Release Date

October 31, 1992

Director

Sam Raimi

Cast

Bruce Campbell, Embeth Davidtz, Marcus Gilbert, Ian Abercrombie, Richard Grove, Timothy Patrick Quill

Rating

R

Genres

Horror, Comedy, Fantasy
When it comes to creating the perfect concoction between horror and comedy, nobody does it better than Sam Raimi. Known for his low-budget filmmaking, blending horror with comedy is one of the tenets of Raimi's cinema. Army of Darkness works as a good spinoff on horror films mixed with medieval warfare techniques, led by an insatiable Bruce Campbell. As Campbell's Ash battles against a barrage of undead creatures, fans are presented with an entertaining concoction that's oddly terrifying and largely funny.
Stream on Prime Video
3
What We Do In The Shadows (2014)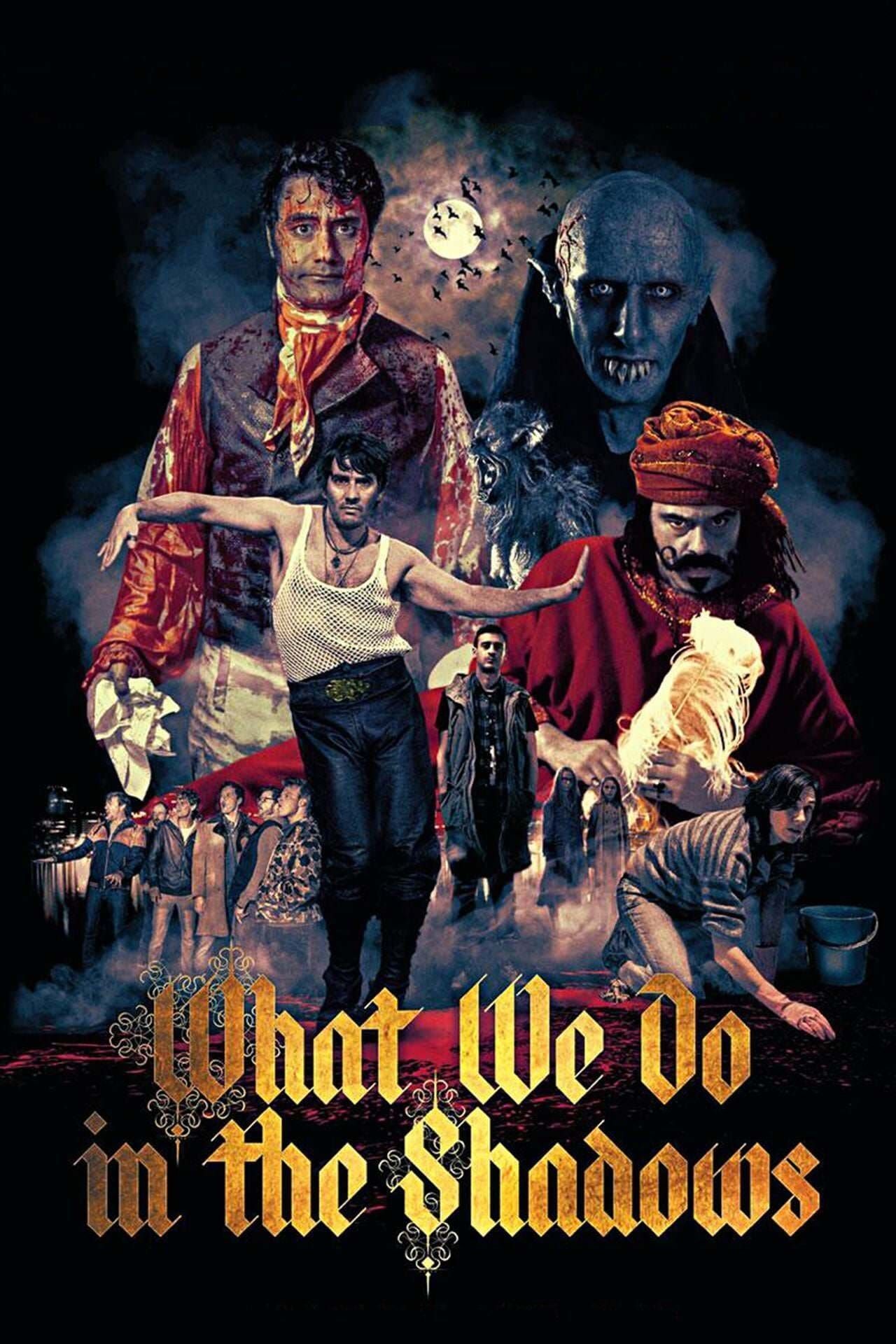 Release Date

June 19, 2014

Director

Jemaine Clement, Taika Waititi

Cast

Jemaine Clement, Taika Waititi, Jonathan Brugh, Cori Gonzales-Macuer, Stuart Rutherford, Ben Fransham

Rating

R

Genres

Comedy, Horror
What Taika Waititi's movie doesn't make up for in horror, it more than makes up for in comedy. A hilarious look into the everyday lives of four vampire roommates in a suburb in New Zealand, What We Do in The Shadows is a hilarious mockumentary that offers a fresh perspective into the vampire genre, as it depicts a documentary crew capturing the vampires' daily exploits and their transition from their conventional times to the modern day.
Rent/Buy on Prime Video
2
Shaun of the Dead (2004)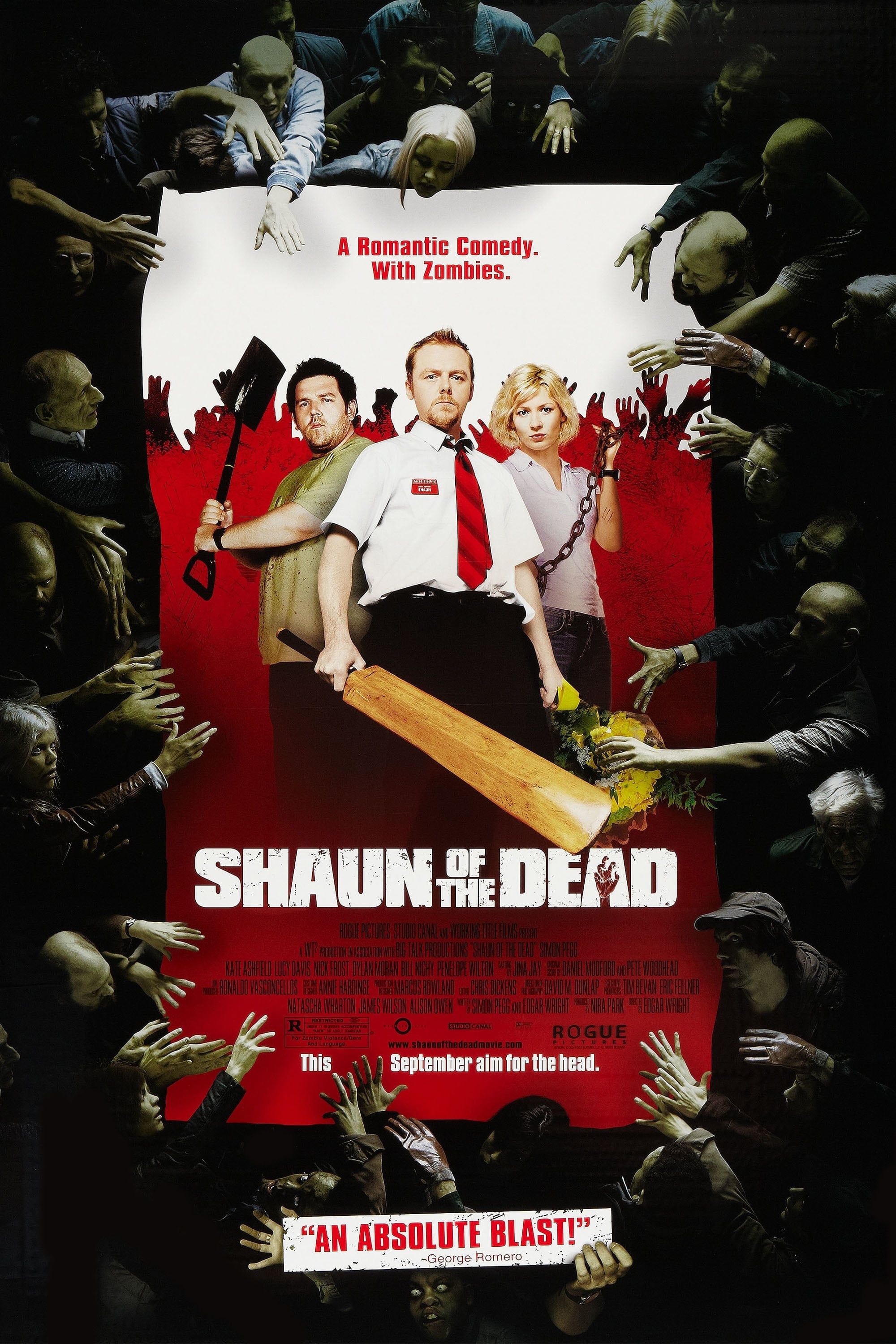 Release Date

April 9, 2004

Director

Edgar Wright

Cast

Simon Pegg, Kate Ashfield, Nick Frost, Lucy Davis, Dylan Moran, Nicola Cunningham

Rating

R

Genres

Comedy, Horror
Edgar Wright's Shaun of the Dead is the absolute gold standard of horror comedy films. Wright's zombie survival saga comments on important issues, such as friendship and mindless capitalism, with a humorous and casual undertone. The first installment of the highly-acclaimed Cornetto Trilogy, Shaun of the Dead, is essential viewing for fans of both genres.
Stream on Peacock & Hulu
1
One Cut of the Dead (2017)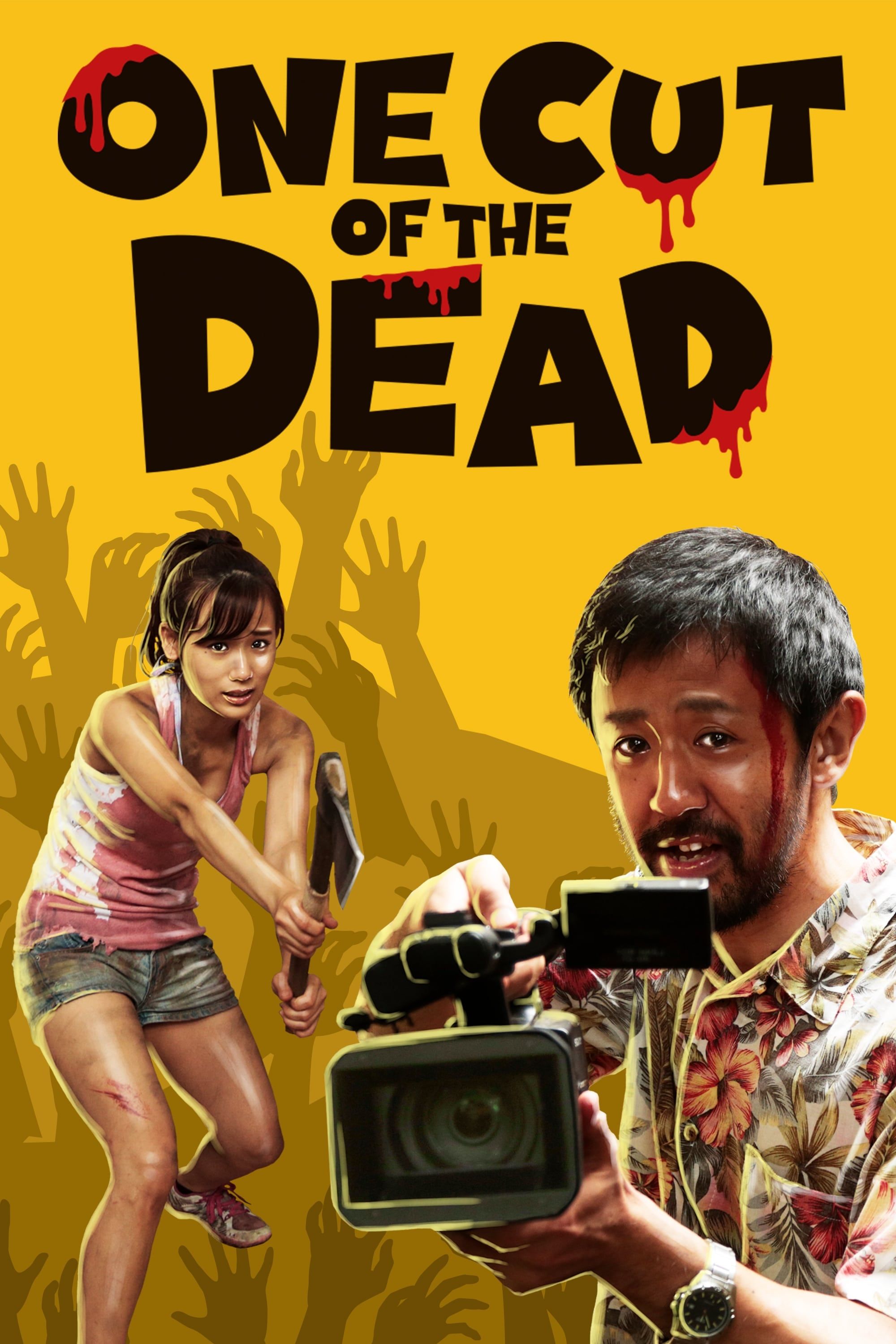 Release Date

November 4, 2017

Director

Shin'ichirô Ueda

Cast

Takayuki Hamatsu, Yuzuki Akiyama, Harumi Shuhama, Kazuaki Nagaya, Hiroshi Ichihara, Mao

Main Genre

Comedy
One of the most criminally underrated zombie comedies of all time, One Cut of the Dead perfectly encompasses the behind-the-scenes efforts that go into filmmaking. The film starts off following a hack director who maneuvers his disgruntled crew to make a low-budget zombie film, only to be attacked by real-life zombies.
Shinichirou Ueda's film is full of intelligent gags and wholesome moments that seem to spring out of real-world situations, along with a game-changing twist towards the end.
Stream on Shudder & AMC+
on bbc news
on hindi news
on the news today
on channel 7 news
ôrf news
campo grande news ônibus
ôpera news
campo grande news greve de ônibus
l1 news horário dos ônibus
l1 news ônibus
lago azul news ônibus
news österreich
news österreich heute
news österreich aktuell
news öffentlicher dienst
news österreich corona
news öl
news österreich orf
news ö3
news österreich heute aktuell
news österreich sport
ö24 news
ölpreis news
öbb news
ösv news
österreich news krone
övp news
özil news
öffentlicher dienst news 2023
österreich promi news