Comedy takes the good with the bad. The genre involves drama and tragedy to understand the pitfalls of humanity. Laughter is the greatest sign of understanding. Involuntary shrieks of joy indicate a laugher knows their extremes and their differences. Comedy is contrarian gymnastics, working with contrast to make unsaid thoughts plain. Comedy turns taboos into tidbits, not to normalize atrocities, but to criticize them constructively through deconstruction. Funny business is taken seriously, but comedy is at its most serious with deadpan humor.
Deadpan is a sense of humor lacking facial expressions and filled with farcical language. Comedian Larry David from the HBO sitcom Curb Your Enthusiasm is famous for his stone-faced reactions and delivery. A dirty-talking grandmother is deadpan. The innocence of her appearance and soft tone put everyone's guard down. When she speaks her mind (hopefully nothing racist), her true intentions catch family members off guard. The goal of deadpan is to soothe then shock an audience. The dry sense of humor has produced some of the greatest deadpan comedies of all time.
10
Airplane! (1980)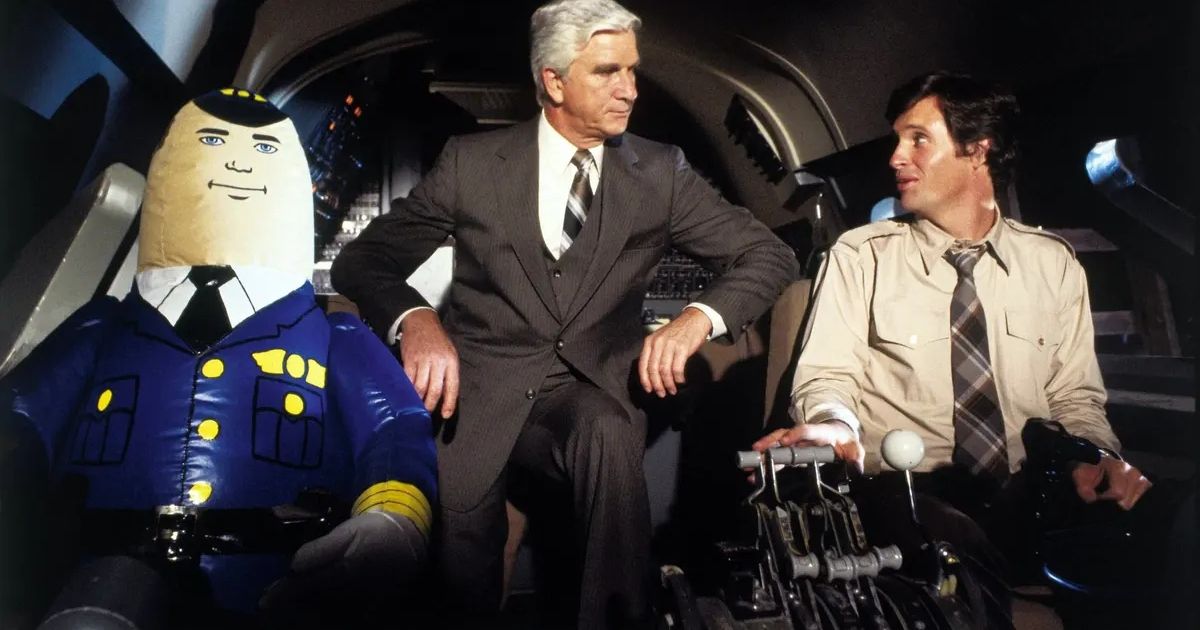 Airplane! is a flight of laughs that passengers hope never lands. Aboard the plane, both the crew and flyers who had fish for their meal are suffering from food poisoning. Dr. Rumack, played by Leslie Nielsen, describes the symptoms as their pilot is overcome with each sign of the illness. Rumack, a flight attendant, a war veteran, and Otto the automatic pilot all work together to land the plane (and the joke) in Chicago.
9
Borat (2006)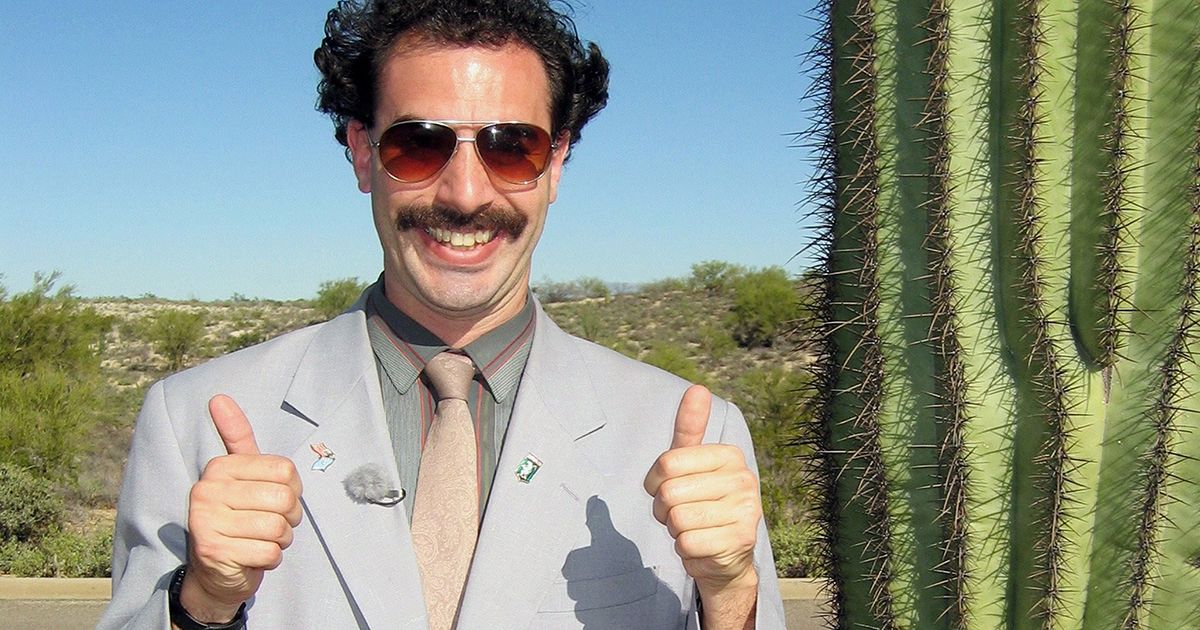 Borat stars Sacha Baron Cohen as the satirical titular character. In the mockumentary, Borat Sagdiyev is a reporter from Kazakhstan who travels to America. At the behest of his country's government, Borat is sent to create a documentary about American life. Using the guise of a foreigner and cultural misunderstandings, Sacha presents a prank and an inside joke at the expense of unsuspecting Americans in his real-life interactions. One Americanism Borat turns into deadpan is his fear of traveling by plane due to the September 11 attacks, which he believes were caused by the Jewish people.
8
Canadian Bacon (1995)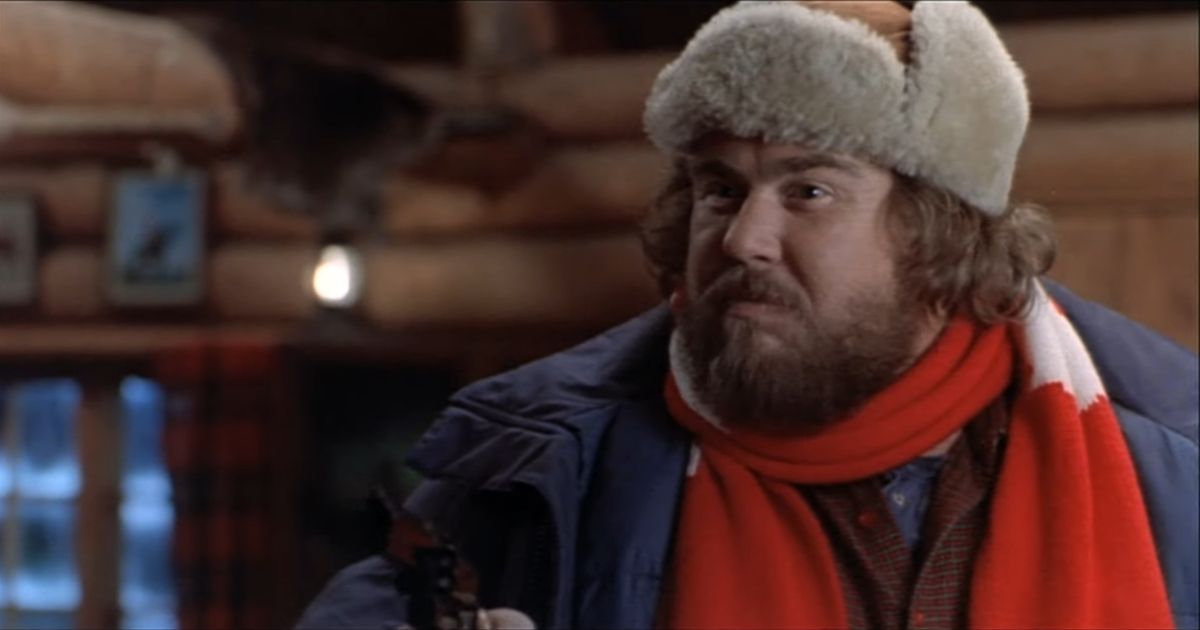 Canadian Bacon is a political satire about the relations between Canada and the United States. Directed by the documentarian Michael Moore, his feature film follows the U.S. president attempting to increase his popularity in the polls by staging a war with Canada.
When American sheriff Bud Boomer, played by Canadian actor John Candy, criticizes Canadian beer at a hockey game, his comments start a brawl, make the news, and become the catalyst for America's war against Canada.
7
Ghostbusters (1984)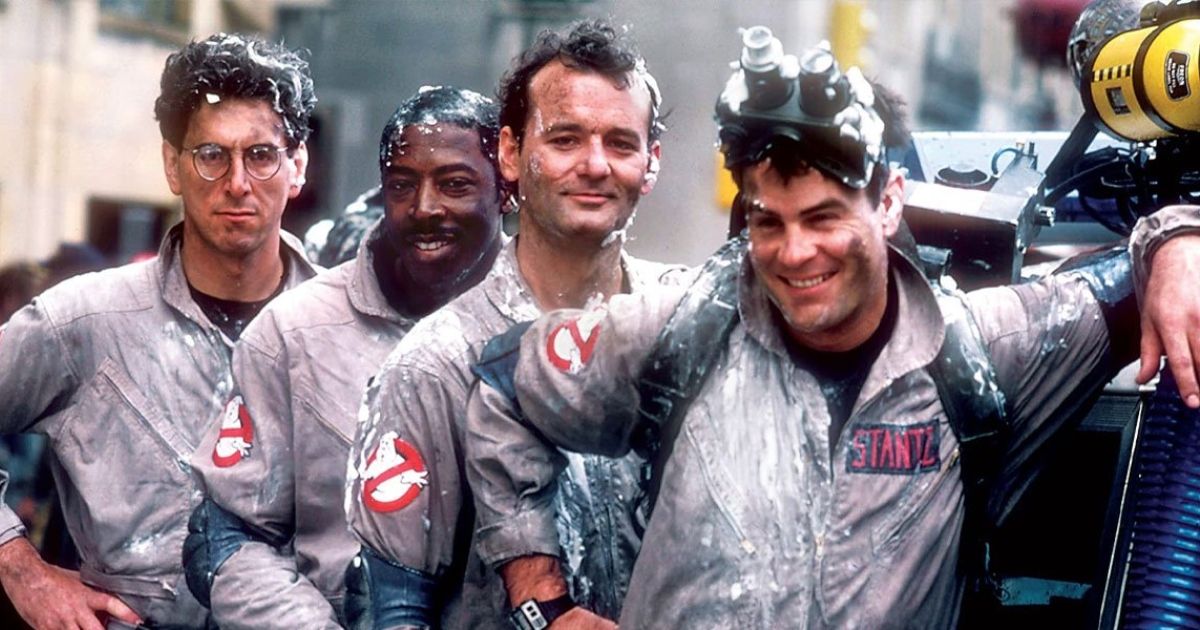 Ghostbusters follows nonchalant parapsychologists who are fired from Colombia University and start their own ghost-catching business. Isolated incidents across the city make them famous among their fellow New Yorkers. The Ghostbusters are later introduced to the spirit Zuul, a demigod who attempts to summon Gozer, a shapeshifting god of destruction, and destroy the world. One running gag of deadpan is Egon Spengler's want to snack, hence the many product placements, such as a Crunch Bar and Twinkie.
Related: 10 Best Absurdist Comedy TV Series
6
Monty Python and the Holy Grail (1975)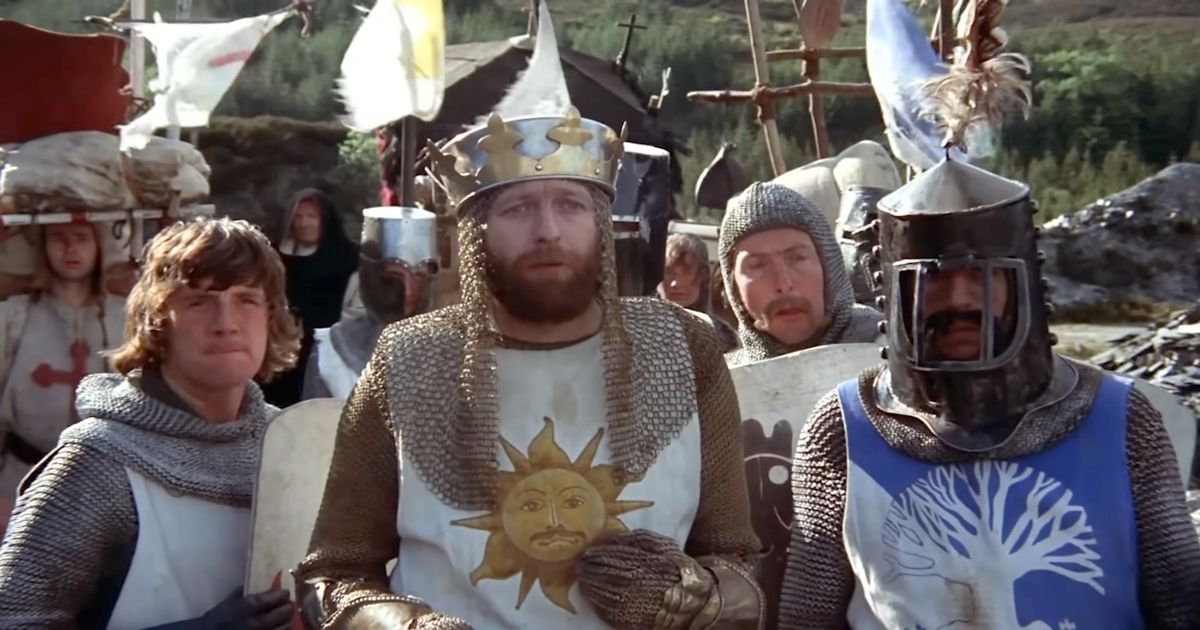 Monty Python and the Holy Grail is the satirizing of the legend of King Arthur and his Knights of the Round Table. Arthur and his men travel across Britain in search of the invaluable Holy Grail. They pass through a town plagued by the Black Death, witness a witch trial, and meet their greatest foe: the Rabbit of Caerbannog. The killer ball of fluff mauls a few knights to death before being defeated by their pièce de résistance, the Holy Hand Grenade of Antioch.
Related: Nicolas Cage Explains How His 'Memeification' Drew Him to Upcoming Comedy Dream Scenario
5
The Naked Gun (1988)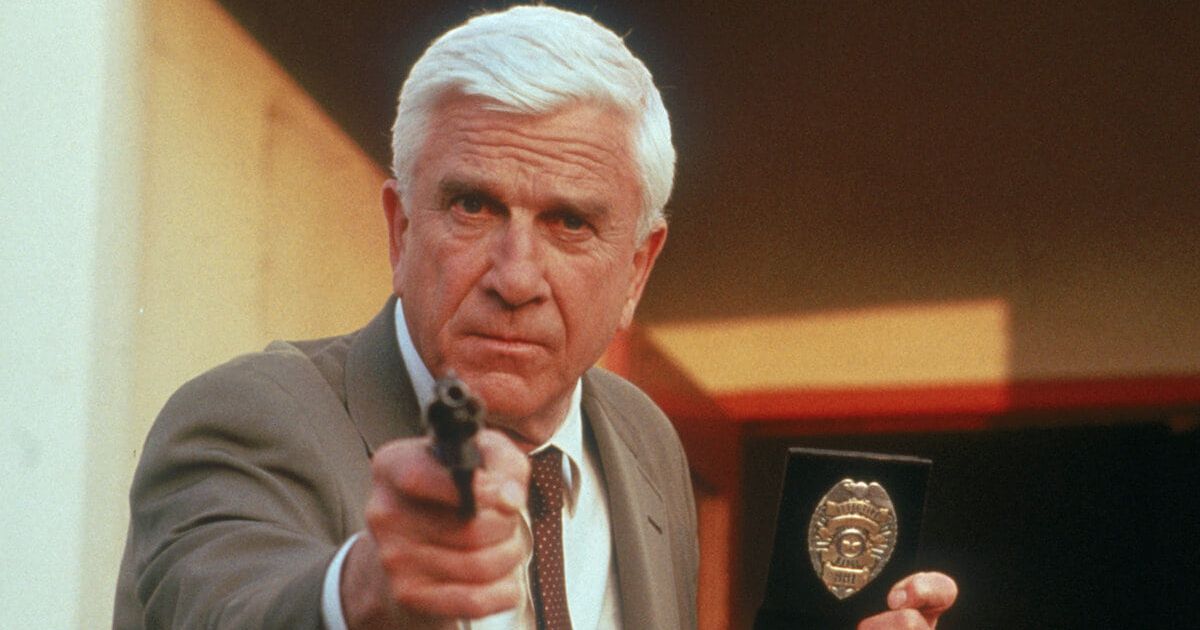 The Naked Gun is another deadpan masterpiece from Leslie Nielsen. He plays Police Squad Lieutenant Frank Drebin, investigating corrupt businessman Vincent Ludwig. Drebin discovers that Ludwig plots to assassinate Queen Elizabeth II using a hypnotic device on the mind-controlled assassin of his choosing. Drebin stumbles through his cases and puts his foot in his mouth like only the self-proclaimed world's best detective can.
4
Napoleon Dynamite (2004)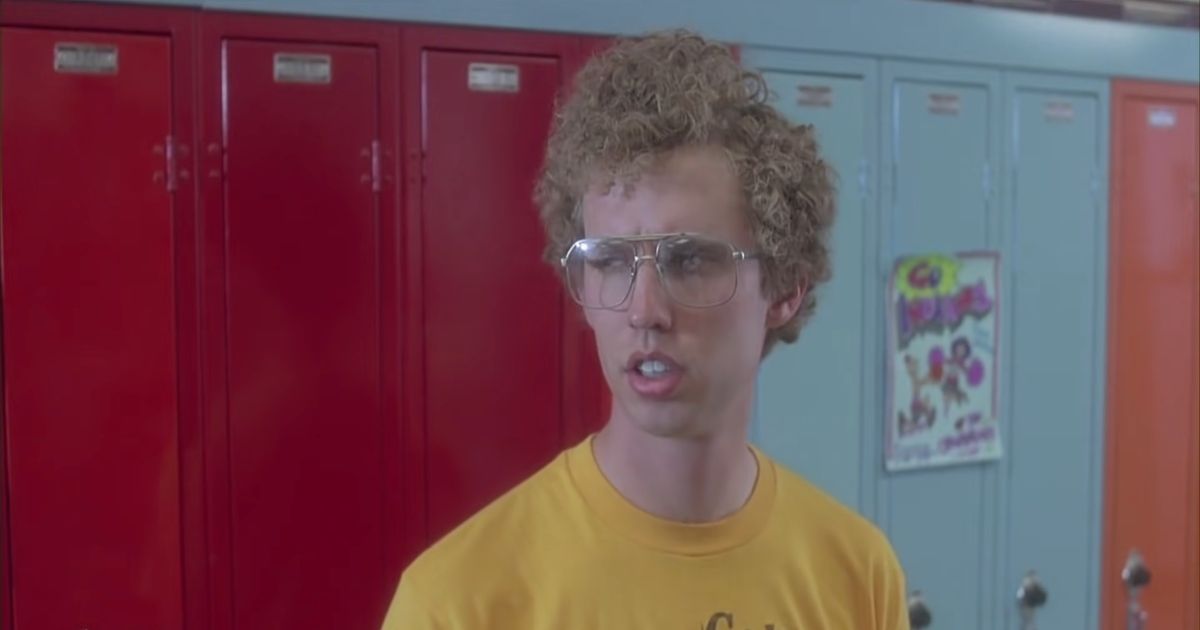 Napoleon Dynamite is deadpan lighting in a bottle. The titular high school nerd deals with growing up as an outcast while befriending Pedro, an immigrant Mexican student. Napoleon and Pedro help each other navigate peer pressure, crushes, and home life. The quirky classmates have the deadest deadpan that can't be copied. The humor shines brightest when Napoleon surprises everyone with his awkward yet fluid dance moves to support Pedro's campaign for class president.
3
The Big Lebowski (1998)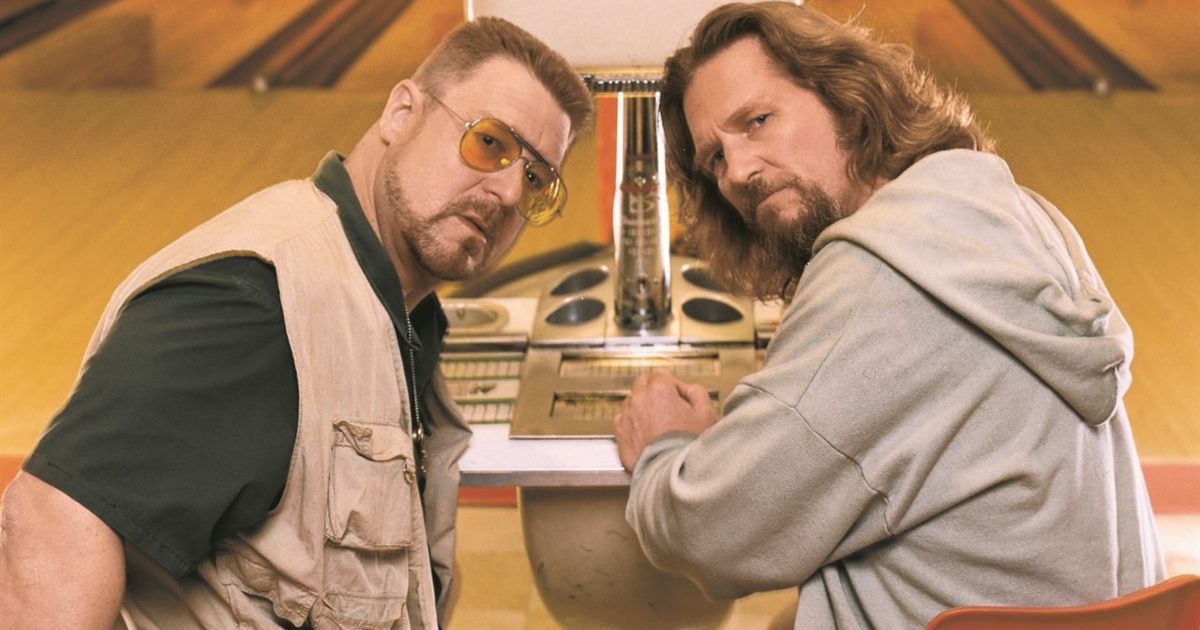 The Big Lebowski follows a wrong-man plot, where a Los Angeles slacker known as Jeffrey "The Dude" Lebowski is mistaken for a millionaire with the same name. When the millionaire's trophy wife is kidnapped, he has The Dude stand in to deliver his ransom money and save her.
His Vietnam veteran friend Walter jeopardizes the mission by giving the kidnappers his dirty laundry instead. Between the easygoing games of bowling and eccentric language, The Dude puts himself in a league of his own.
2
The Other Guys (2010)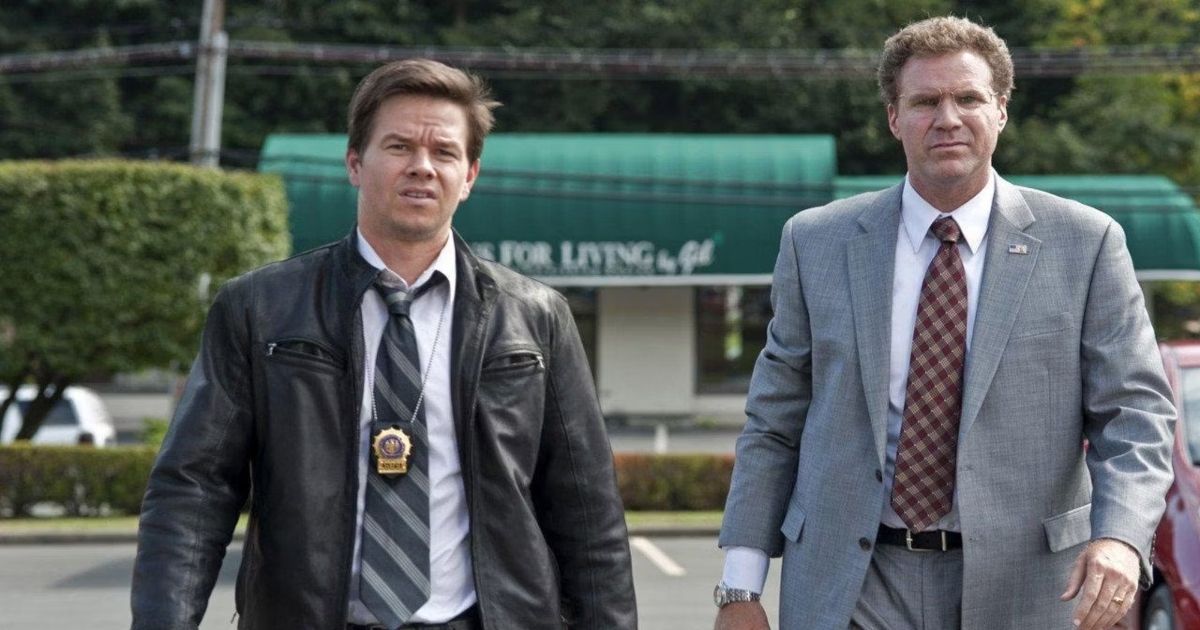 The Other Guys are NYPD officers Allen Gamble and Terry Hoitz, played by Will Ferrell and Mark Wahlberg, respectively. The detectives are seen as inept by their fellow police squad until their two finest "fall" to their deaths while chasing criminals.
The investigation leads to a bigger conspiracy and the chance to become everyday heroes. The buddy cop duo is sincerely over-the-top and understated, just like their police captain, Gene Mauch, played by Michael Keaton, who has a second job at Bed Bath & Beyond.
1
Young Frankenstein (1974)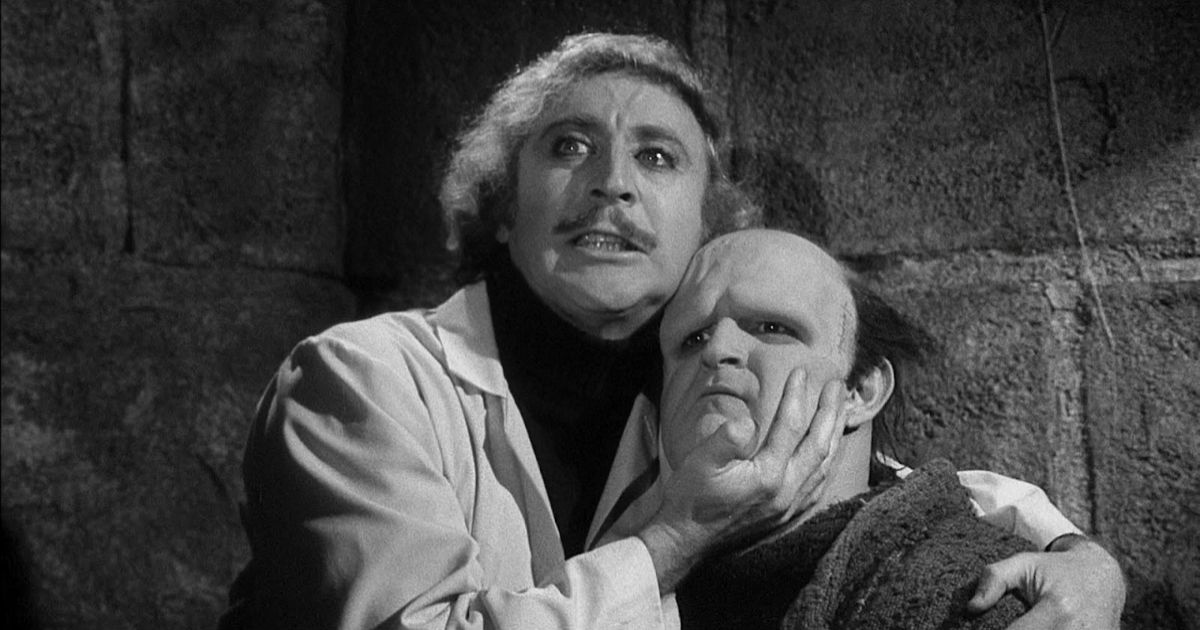 Young Frankenstein is a comedy horror about Dr. Frederick Frankenstein, the grandson of the mad scientist Viktor Frankenstein. He is a lecturing physician who inherits the family estate in Transylvania. Frederick strays from his grandfather's reputation, wanting to be called "Frankensteen" instead.
After he reads Viktor's private journals, his curiosity inspires him to continue his grandfather's re-animation experiments. Frederick later showcases the monster's tame nature by performing "Puttin' on the Ritz" during a concert at the castle.
on bbc news
on hindi news
on the news today
on channel 7 news
ôrf news
campo grande news ônibus
ôpera news
campo grande news greve de ônibus
l1 news horário dos ônibus
l1 news ônibus
lago azul news ônibus
news österreich
news österreich heute
news österreich aktuell
news öffentlicher dienst
news österreich corona
news öl
news österreich orf
news ö3
news österreich heute aktuell
news österreich sport
ö24 news
ölpreis news
öbb news
ösv news
österreich news krone
övp news
özil news
öffentlicher dienst news 2023
österreich promi news