A really great performance in a martial arts movie is hard to come by, since they tend to focus more on the action sequences and the fight choreography more than the story and characters. However, there have been several standout performances in movies that make sure that the action, plot, and characters are on the same level of importance. Here are a few of the standout performances over the long history of martial arts cinema.
10
Keanu Reeves – John Wick (2014)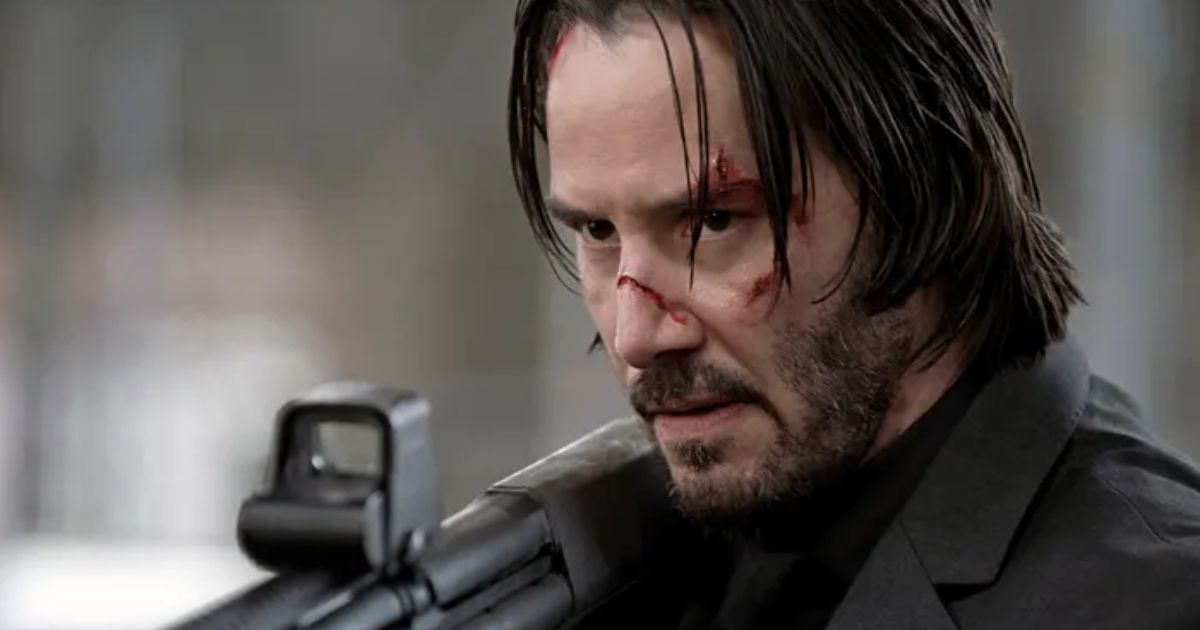 That great, ageless, enigmatic Canadian actor that we all love, Keanu Reeves, who has had many iconic phases throughout his career. The first phase being the "Ted" Logan phase, when he became a leading man, starting with his iconic performance in Bill & Ted going to star in Point Break and Speed. He then became the butt of the joke and known as a bad actor after his performance in Bram Stoker's Dracula, though he worked very hard on perfecting his English accent but just couldn't quite pull it off. He then had his redemption once he starred in what is one of the most iconic movies ever made, The Matrix, where he established himself as an action star. The reputation of the sequels once again made him the butt of the joke as a bad actor.
Reeves never stopped working and even tried his hand at directing with the very solid Man of Tai Chi, he eventually reunited with his former stunt doubles on The Matrix movies, Chad Stahelski and David Leitch after being sent the script to John Wick. Reeves has now once again found redemption after playing the titular stoic John Wick, who is a former hitman who just wants to stay out of the game, but they won't let him.
In reality, Reeves is a very jovial and fun guy, however, he knows exactly how to play Wick who is a cold and ruthless killer, who just wants to stay in retirement. Technically, John Wick is not a "martial arts" movie, the entire franchise boasts some of the most technically inventive action sequences ever put to film that have changed American action cinema forever, and they all have Keanu Reeves at the center.
Related: John Wick 5: Yes, Keanu Reeves Is Willing to Return as the Baba Yaga Under the Right Circumstances
9
Donnie Yen – Ip Man (2008)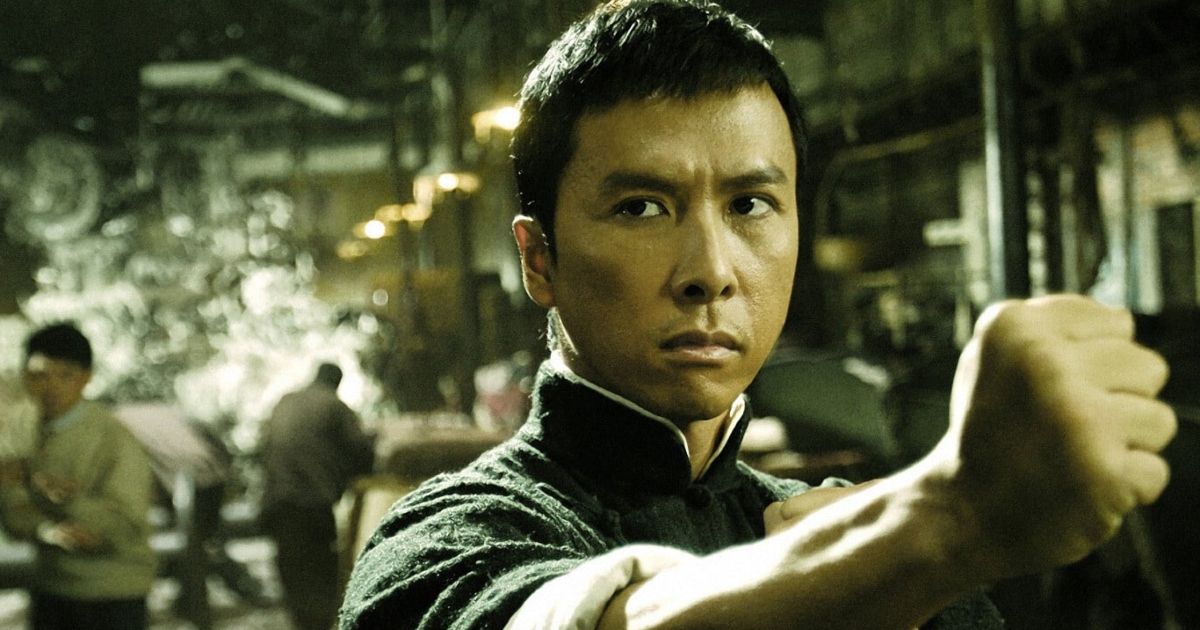 Set in 1930s China after having been invaded by Japan, Donnie Yen plays the titular, legendary Kung Fu master Ip Man, who went on to train the remarkable martial arts legend Bruce Lee. Similar to many others on this list, Yen had a long career in Chinese cinema well before he ever made a crossover into Western cinema, and has tried many times prior to his appearance in Rogue One: A Star Wars Story. Regardless, Ip Man is the best martial arts fighter in southern China, which makes everyone from near and far want to challenge him, however, Ip Man and his family's world is devastated when Japan invades China in their conquest to conquer the Pacific just before World War II.
In the opening of the film, we see that China is very much still a pre-industrial country, but are forced to change rapidly after the invasion. Yen gives an especially sensitive performance in a surprisingly touching movie as the wing chun master who is trying to survive with his family in a rapidly changing world. In addition to Yen's superb performance, he delivers some exceptionally brutal fight sequences, which is par for the course for a Donnie Yen movie.
8
Scott Adkins – John Wick: Chapter 4 (2023)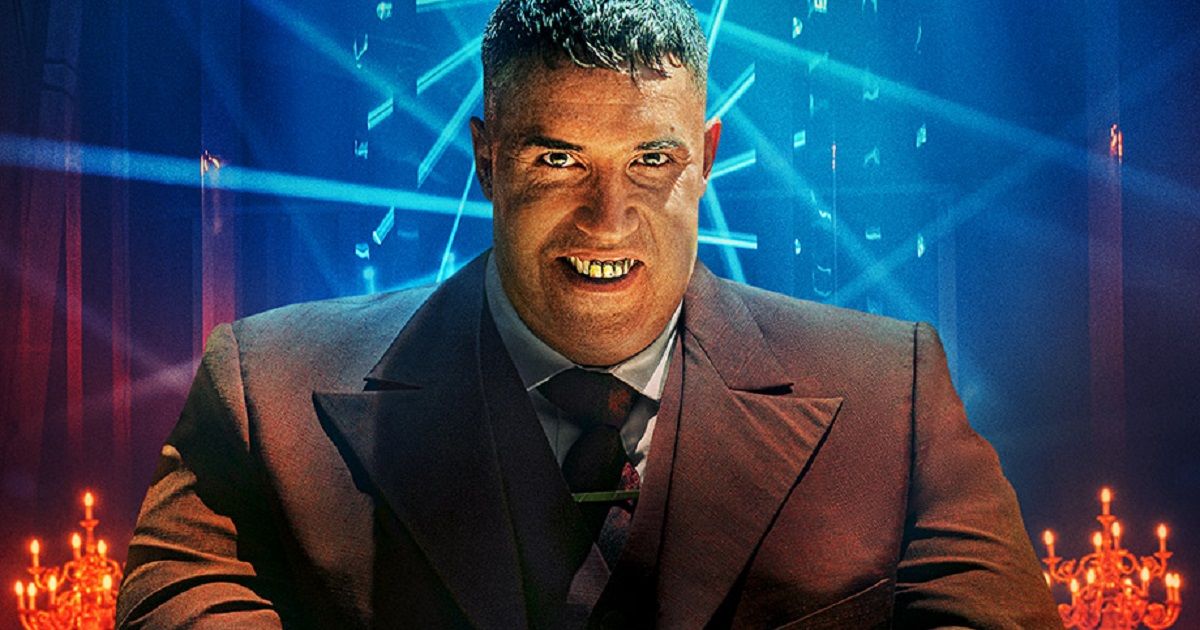 The king of direct-to-video action movies, Scott Adkins, decided to give a performance that was unlike any he had given before. Scott Adkins is one of the best martial artists working today, however, based on all of his past works, no one would have called him a very diverse actor. Normally playing the wisecracking hitman or the stoic cold-blooded killer who is seeking revenge for his brutally murdered family. In John Wick: Chapter 4, Adkins dons a fatsuit and a thick German accent as Killa, the club owner whom John Wick must kill in order to get back into the Ruska Roma crime syndicate.
The second John Wick shows up anywhere, the audience knows that he is going to kill anyone who gets in the way of him accomplishing his mission, so in order to be a memorable villain in a movie full of incredible action, you've got to go big. Adkins literally does that as the overweight German man who can hold his own against John and is surprisingly quite agile for a man his size. Scott Adkins is an amazing martial artist, and it was a privilege to watch him face off against the great Keanu Reeves in his iconic John Wick role in such an insane costume.
7
Iko Uwais – The Raid: Redemption (2011)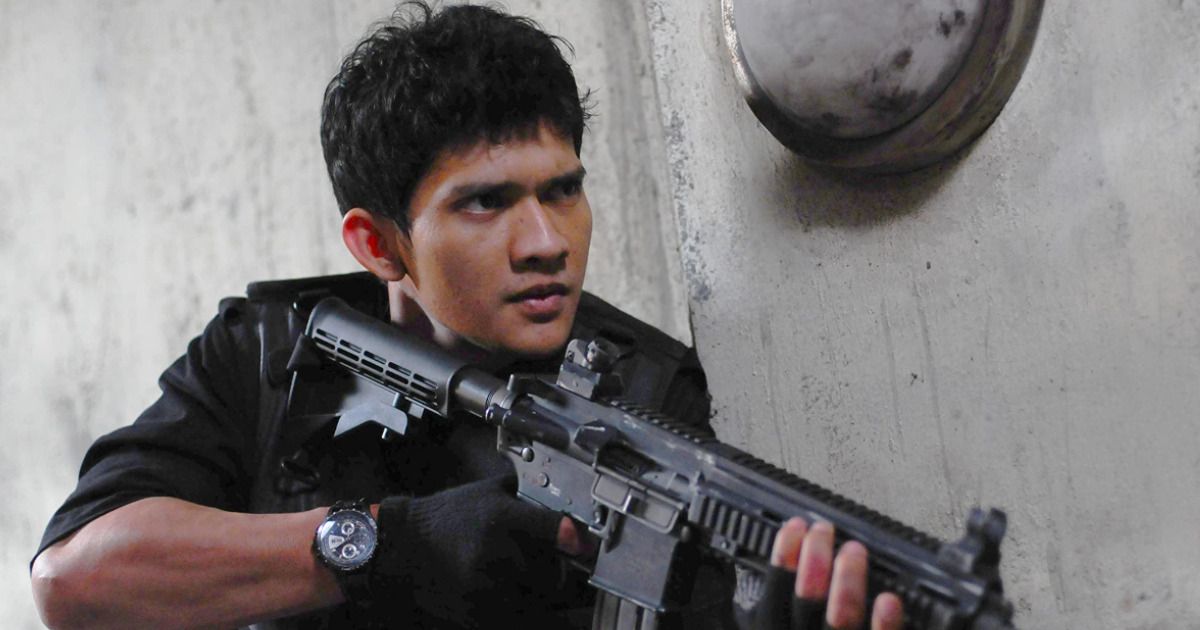 Gareth Evans' The Raid: Redemption is a movie that changed martial arts cinema forever and has been influential in many other ways with its hyper-stylized choreography and extreme violence. This movie sent shock waves throughout all cinema due to it being a low-budget, non-stop, kick-ass action movie the likes of which had never been pulled off so skillfully. At the center of this movie is the great Iko Uwais, who had worked with Evans before on the film Merantau, which was Evans' second movie and was a critical success as well.
Uwais plays a rookie SWAT member and an expecting father who is tasked with infiltrating a building that is a safe house for a powerful drug lord who lives on the top floor, and Uwais has to go floor by floor in order to reach him, fighting off hordes and hordes of armed gangsters. Though Uwais does not say much in this action packed movie, he does do a very good job of making you feel how every fight is difficult and exhausting for him, and he has no idea if he is going to survive this situation and get back home to his wife and child.
Iko Uwais is an incredible actor who has gone on to do many great projects, however, this is the movie that introduced him to the world and solidifying him as one of our finest martial arts actors.
6
Bruce Lee – Enter the Dragon (1973)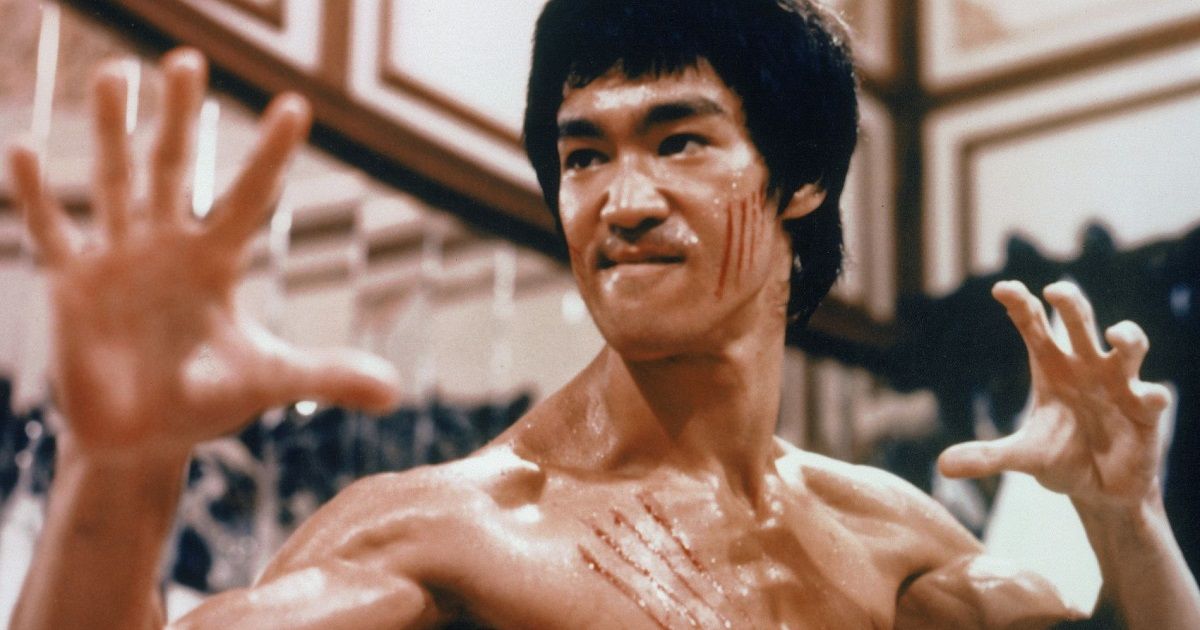 Adjusted for inflation, Enter the Dragon is the most financially successful martial arts movie of all time and is widely regarded as the best martial arts movie ever. Unfortunately, this was Bruce Lee's final completed performance in a movie due to his untimely death about a week before the movie was released, however, this couldn't have been a better send off. Lee plays a martial arts master who is recruited by an intelligence agency to attend a fighting tournament to spy on Han. Han is the man who operates the tournament and is suspected of running a heroin and prostitution ring.
This masterpiece pulls off the combination of blaxploitation and spy thriller better than Guy Hamilton's Live and Let Die that had come out about a month before it, which was Roger Moore's first entry into the James Bond franchise. Enter the Dragon has Lee in top form, showing off his fantastic acting skills as well as his unmatched martial arts skills. Bruce Lee is the greatest to ever do it and will always be remembered as such, and Enter the Dragon is his magnum opus.
5
Joe Taslim – The Night Comes for Us (2018)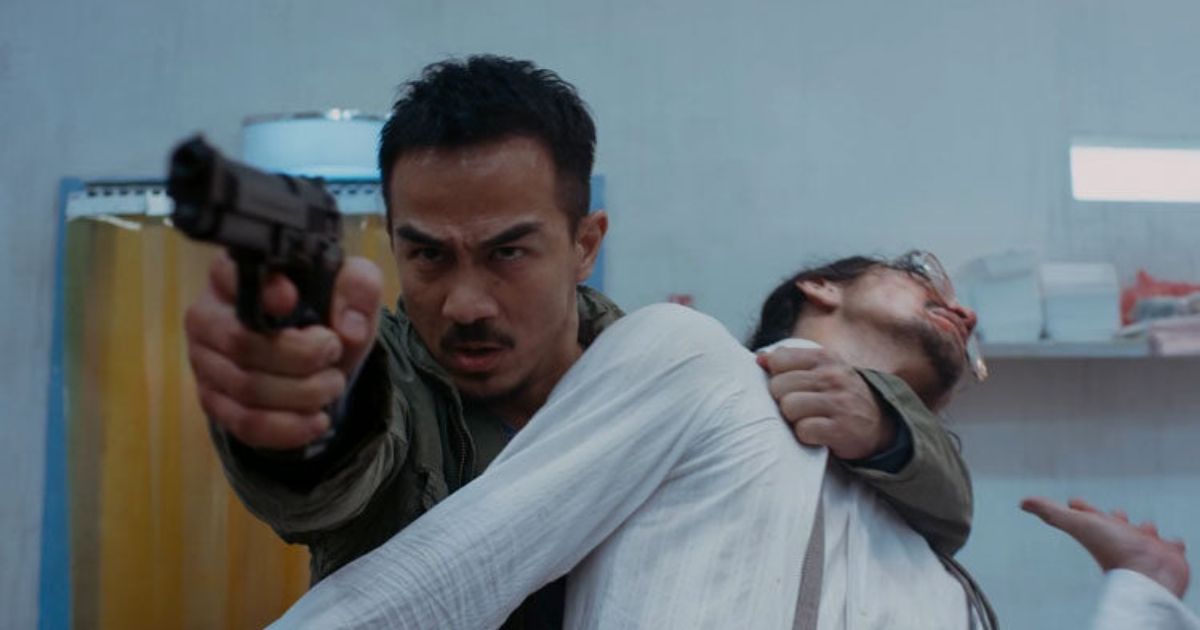 A profoundly violent movie directed by the unmatched Timo Tjahjanto, stars the magnificent Joe Taslim, who recently played Sub-Zero in Simon McQuoid's Mortal Kombat, as a crime enforcer who grows a conscience when he is tasked with killing a child and decides not to go through with it. He decides to rescue and protect her, which then sends waves and waves of armed hitmen and women after the two of them. Taslim gives an absolutely psychotic performance as he tries his hardest to protect this girl, losing all of his friends in the process.
He goes after the leader of the gang that is after him, who is played by the legendary Iko Uwais. This movie is truly just an excuse to watch Taslim brutally and creatively murder a flood of armed gangsters that are trying to kill him and this girl, and there is nothing wrong with that. Joe Taslim gives a borderline savage performance in The Night Comes for Us, which is one of the best martial arts movies to come out recently.
4
Sammo Hung – Eastern Condors (1987)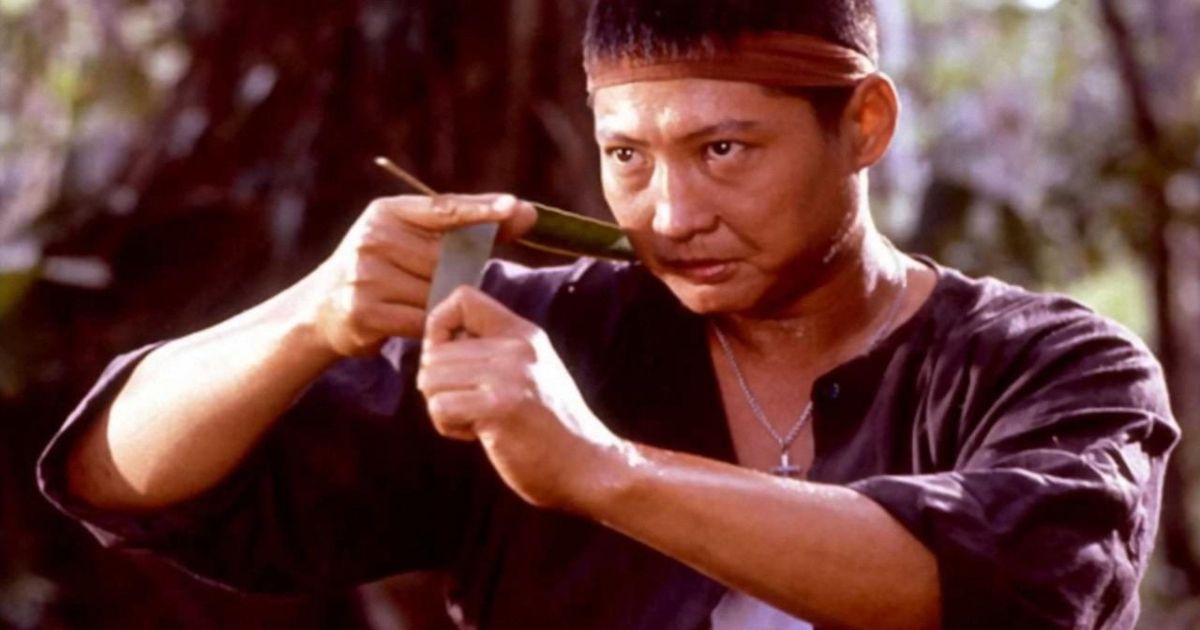 An inspiration for us bigger guys, Sammo Hung, could keep up with Jackie Chan as they starred in a handful of movies together. Sammo Hung has had an immensely long career being the stunt and fight coordinator on movies such as Enter the Dragon, Ip Man, and so many others. Also, Hung has directed and starred in a lot of movies; one of them being Eastern Condors, in which he plays the leader of a group of Chinese American convicts who are recruited to destroy an old American missile bunker in Vietnam before the Viet Cong can get to it.
Hung kicks ass left and right as the cold and tough leader in this movie that is action-packed, and is surprisingly violent, while still having great comedic timing that his movies tend to have. Due to Sammo Hung being a bigger guy, he tends to play the comedic relief in these martial arts movies, which is why this role is so far outside what he really plays and pulls it off effortlessly. Sammo Hung is an extraordinary artist and is deeply important in the world of martial arts cinema, which is what makes this performance so significant.
3
Jackie Chan – Police Story (1985)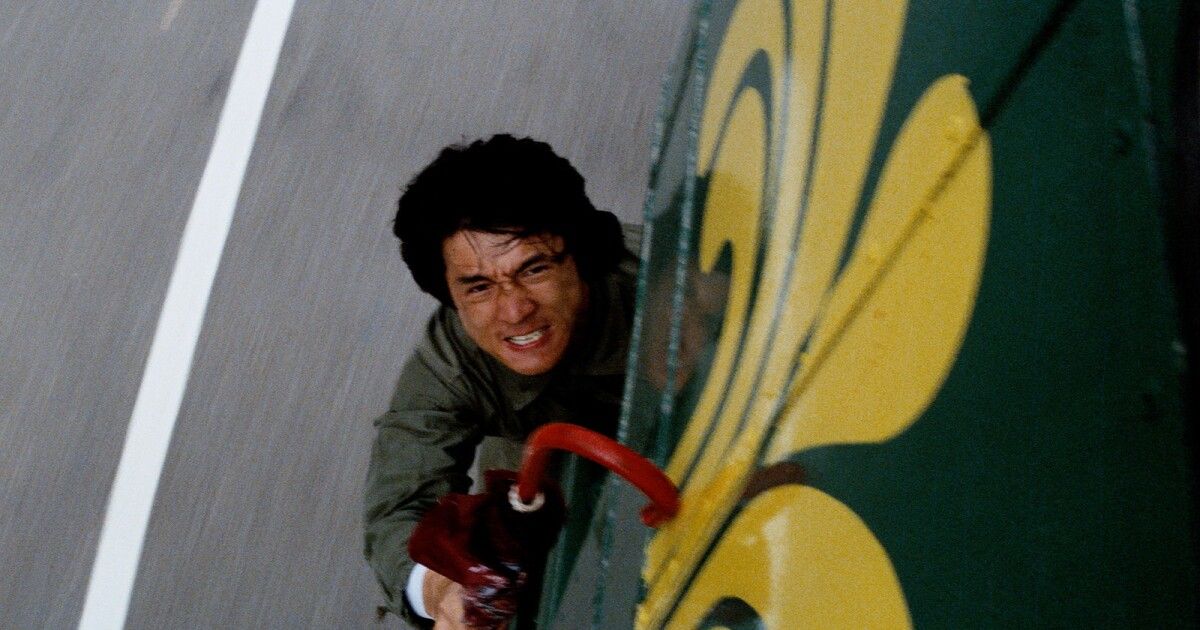 Everyone's favorite martial artist who had been making movies in China since the '70s but, of course, didn't cross over to Western audiences until his appearance in the seminal 1998 film Rush Hour. Clearly inspired by the great Buster Keaton of the silent film era of the 1920s, Jackie Chan also liked to perform his own stunts and shoot them in long, wide takes to make them as believable as possible.
Both of these great men know that it is so much more thrilling to actually perform the stunts themselves, so that they don't have to shoot around the fact that there is a stunt double on screen. Furthermore, it is so much more impressive because there is clearly a lot of work that is put into all of these stunts, and they are both putting their lives on the line (consider Tom Cruise).
Chan considers all of this, which culminates in what might be his best movie: Police Story. Jackie Chan is spitting in the face of death for its 100-minute runtime as he hangs off a speeding bus and slides down a pole in the center of a multi-level mall with exploding lights all around him. Chan is so dedicated to his craft that while performing that stunt, he burned his hands, dislocated his pelvis, and injured his back.
This has become an unfortunate calling card of Chan, constantly hurting himself performing more and more dangerous stunts for our entertainment. While there have been imitators over the years, none of them even come close to the incomparable Jackie Chan, who is the greatest physical performer of all time.
Related: Why Hidden Strike Is the Most Fun Movie On Netflix Right Now
2
Tony Jaa – Kill Zone 2 (2015)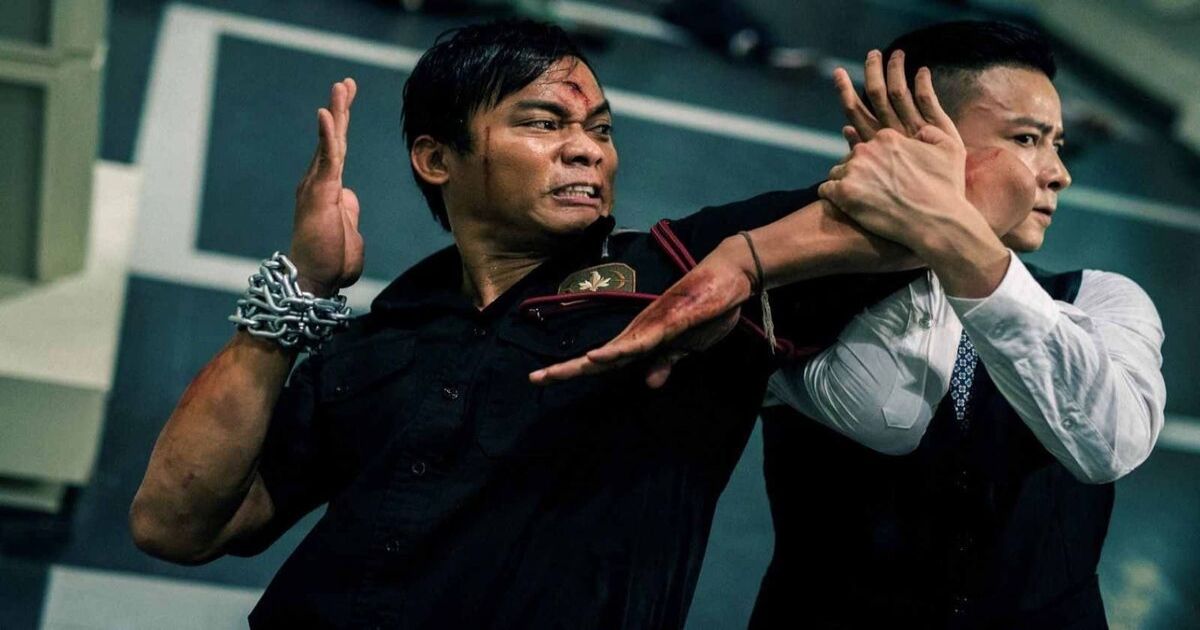 In 2005, Wilson Yip, director of Ip Man, made Kill Zone, starring Donnie Yen and Sammo Hung, and both of them were action choreographers on the movie as well. Fast-forward 10 years later, Soi Cheang, director of the wild Dog Bite Dog, decided to make a spiritual sequel to this influential martial arts movie starring the great Tony Jaa. Though Ong-Bak: The Thai Warrior was not Tony Jaa's first movie, it did introduce a lot of people of a certain generation to martial arts movies, and Kill Zone 2 might be the best performance he has given.
Jaa is playing a father whose daughter has leukemia, and he meets an undercover Hong Kong cop while working as a prison guard in Thailand. While they don't speak the same language, Jaa does discover he has to help him take down a crime syndicate because the cop is a viable bone marrow donor in order to save his daughter.
Jaa gives an astonishingly subtle performance as he struggles with whether he is helping the cop because of his upstanding morals, or just to save his daughter. Tony Jaa is definitely more known for the Ong-Bak franchise, his best performance is in Kill Zone 2, and it definitely solidified him as one of the greatest martial artists of all time.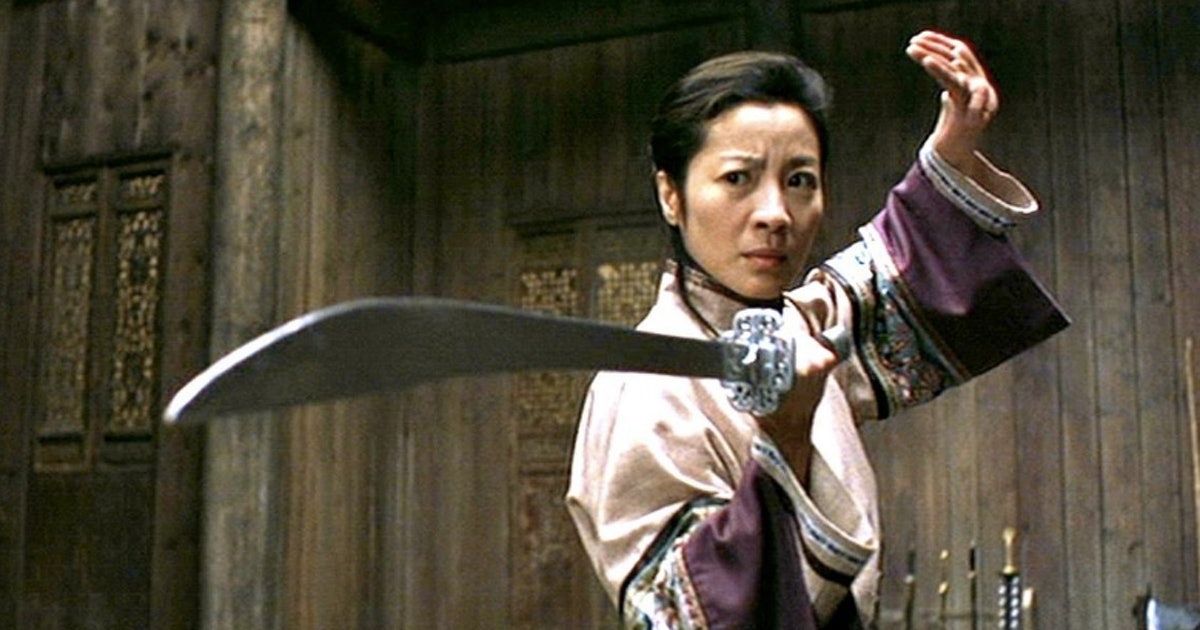 The best of the martial artists/actors that are still working, and not just because of her recent success with the recent Everything Everywhere All at Once. Michelle Yeoh, similar to Jackie Chan, had been working in film in China long before she made her crossover into Western cinema as the Bond girl in the rather fun Tomorrow Never Dies. Michelle Yeoh has worked in America ever since, and three short years later, she teamed up with the great Ang Lee to make the greatest martial arts movie of all time.
Yeoh plays Yu Shu Lien, a strong warrior who is secretly in love with Li Mu Bai, a fellow warrior who reciprocates her feelings and is played by the always great Chow Yun-Fat, but neither of them can admit it to one another. Once Mu Bai gives up his career of being a warrior he entrusts his legendary Green Destiny sword to Shu Lien, but it is unfortunately stolen, which then leads the two warriors on a grand adventure of passion and violence. Yeoh gives an impressively subtle performance as a strong warrior who is afraid of the feelings she has for Mu Bai.
She is also incredibly graceful, not only in the performance she gives, but in her martial arts as well, performing her own stunts and outdoing every other actor in the movie. Not only does Michelle Yeoh give the best performance in a martial arts movie in Crouching Tiger, Hidden Dragon, she is the best martial arts actor to ever live.
on bbc news
on hindi news
on the news today
on channel 7 news
ôrf news
campo grande news ônibus
ôpera news
campo grande news greve de ônibus
l1 news horário dos ônibus
l1 news ônibus
lago azul news ônibus
news österreich
news österreich heute
news österreich aktuell
news öffentlicher dienst
news österreich corona
news öl
news österreich orf
news ö3
news österreich heute aktuell
news österreich sport
ö24 news
ölpreis news
öbb news
ösv news
österreich news krone
övp news
özil news
öffentlicher dienst news 2023
österreich promi news