The harem genre used to be entertaining yet impactful. Even though it was mostly leaning towards fan service and romance, titles like The Quintessential Quintuplets really changed the game. However, instead of giving fans the same standard of stories and characters, the harem genre went downhill with its highly exploitative representation of female protagonists and plots. Besides TQQ, only a handful of harem anime have given above-average performances, which include Masamune-Kun Reverenge R, In Another World With My Smartphone, and The Café Terrace and its Goddesses.
TenPuru is the latest anime to join the ranks of the most underwhelming harem shows of 2023. Fans had high expectations from the series because of its resemblance to TQQ and comedic approach. However, TenPuru fell flat in more ways than one and highly disappointed the audience due to its underwhelming plot and basic characters. It's obvious that harem shows are meant to be more entertaining than anything, but it's only cheap entertainment if the story doesn't connect to the viewers. TenPuru may have loads of beautiful girls, it has other serious problems that have been consistently axing the harem genre's popularity.
RELATED: When Do New Episodes Of Rent-A-Girlfriend Come Out & How Long Will Season 3 Be?
TenPuru Has Too Much Fan Service
Fan service is only okay up to a point where it doesn't overwhelm the story. However, TenPuru: No One Can Live on Loneliness stands on its insane amount of fan service, which is unnecessary most of the time. There isn't a scene that isn't dominated by a derogatory remark or "accidental" body flash. An embarrassing moment between the male and female lead used to be cute, especially in a rom-com, but TenPuru takes it up to a point where it's simply nonsensical.
Akagami Akemitsu is the son of a famous casanova, and due to this father's reputation, he keeps himself away from "worldly desires." Akagami thinks that even looking at a girl would turn him into an inappropriate person like his father. Thus, after falling in love with Aoba Yuzuki at first sight, he decides to become a monk and forever denounce any relation to the outside world. But it just so happens that the temple Akagami is assigned to turns out to be a nunnery full of insanely gorgeous ladies who are always "accidently" getting exposed in front of Akagami.
The whole point of the series was this hilarious yet ironic take on Akagami's situation, but the show's weak execution completely ruins the whole vibe. The episodes are rushed even with the heavy-duty fan service, and the viewers never find a moment to connect with the audience. Understandably, Akagami can accidentally walk in on one of the girls changing, but clothes magically flying here and there is a bit too much.
The Series Lacks Meaningful Stories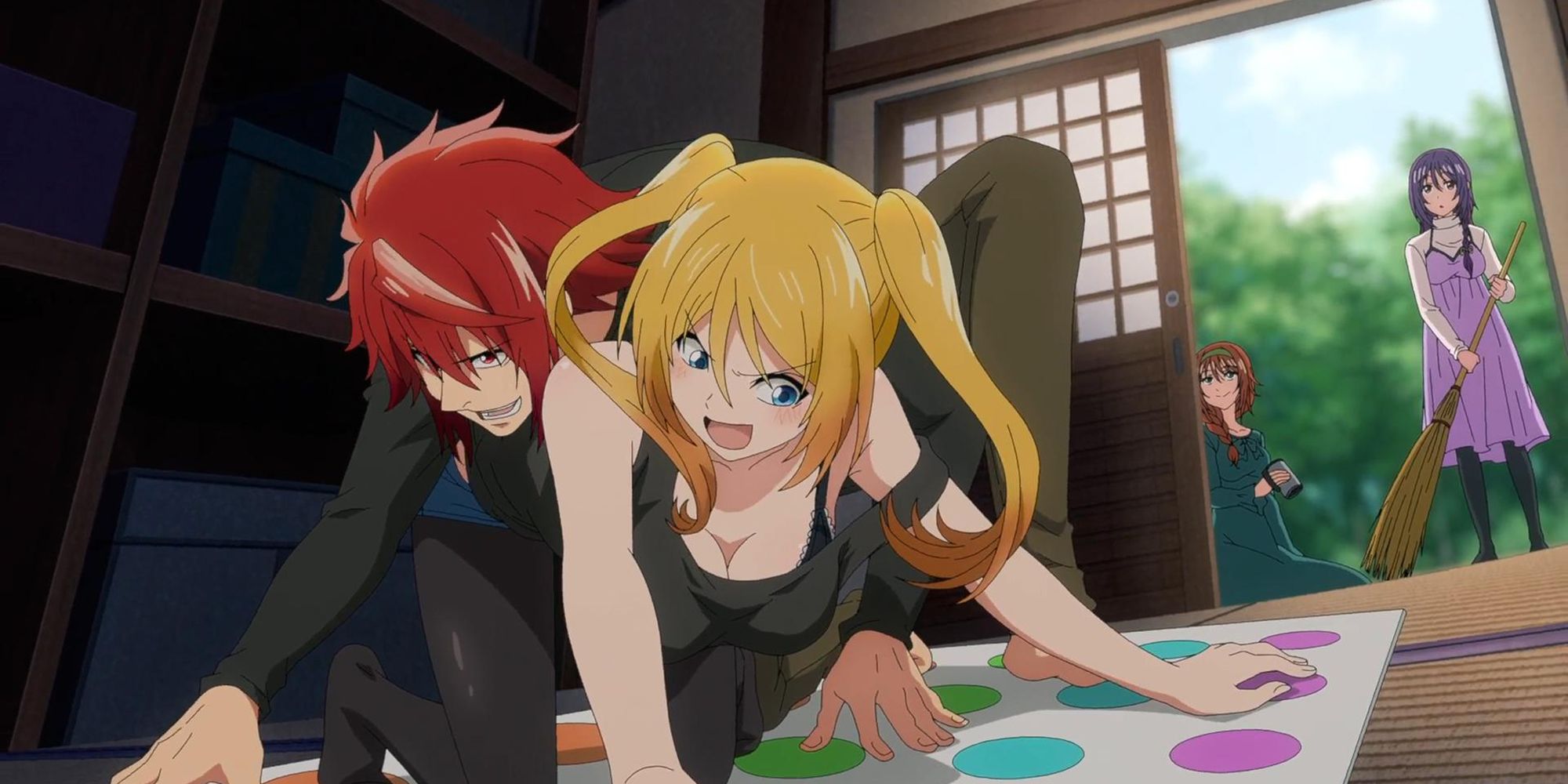 TenPuru tries to establish a vibe where it tries to give the audience the illusion of actually having a plot, but that moment is brief and serves no purpose to the overall story The Quintessential Quintuplets had an authentic plot, and the characters acted by it, which actually led to a conclusive ending. However, every episode in TenPuru feels like a standalone, and the audience never seems to get connected to the story. The complicated arc with the Aoba sisters could have been great, but the show has extremely weak storytelling. Every good moment is ruined by over-the-top skinship.
Girls falling in love with the same guy used to be a very popular anime trope, and it still is in several rom-coms. However, TenPuru completely missed the mark in that aspect as well. There's absolutely no relationship building between the characters, and each episode only focuses on a single person at a time. Only Yuzuki seems to have her story moving forward, while the other girls feel like they're stuck in the moment they were in the previous episode. The visuals are amazing, but they do nothing beyond just making the anime look good. It feels like a missed opportunity and a waste of good production seeing TenPuru do nothing to redeem the harem genre's lost popularity.
The anime was considered a highly anticipated harem title this summer season, considering that most harem anime that come out are isekai. When the male MC gets transported to another world, he's swarmed by female characters and has to choose one of them in the end. TenPuru had potential and the edge to be different since it wasn't an isekai, but so far, it has been a complete disappointment. Even Café Terrace and its Goddesses managed to keep a hold of its plot regardless of the fan service and at least gave the audience a chance to connect with the characters emotionally.
RELATED: 10 Best Vampire Romance Anime To Watch Right Now
One Dimensional Female Characters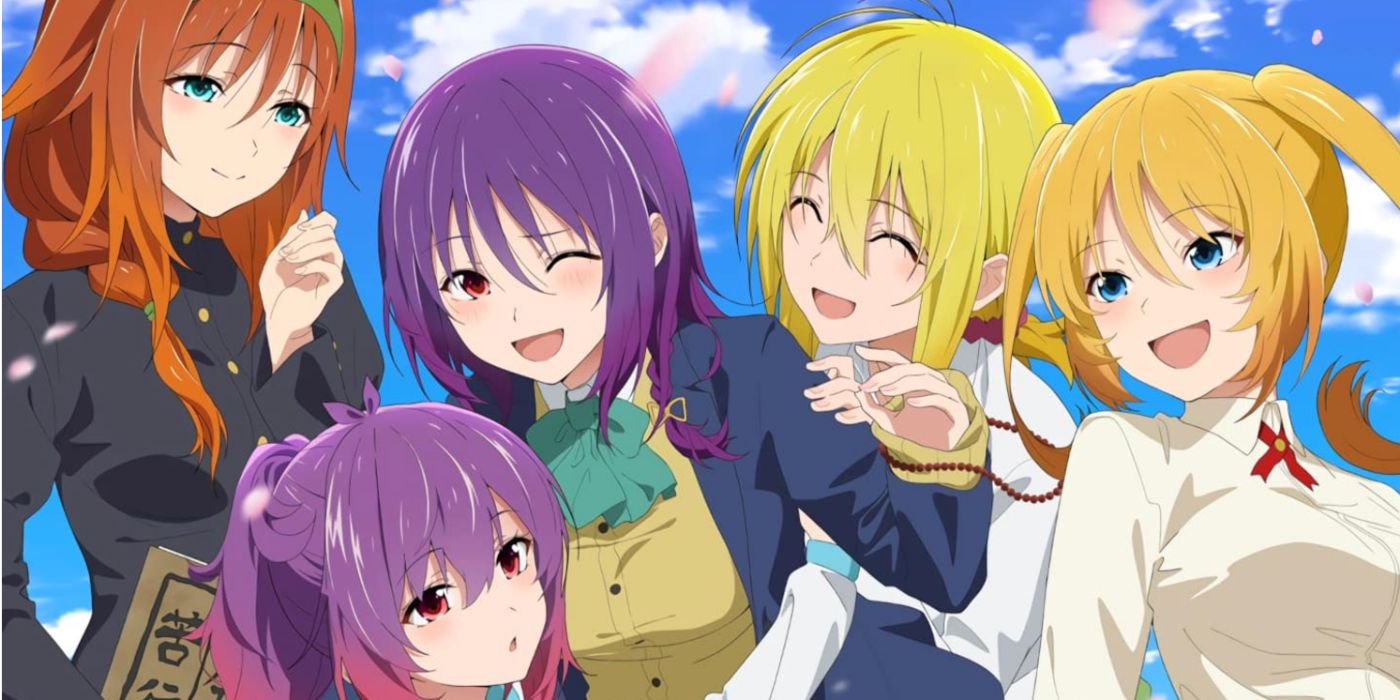 Harem shows have always been held in low esteem by the female audience because of their shallow representation of female characters. It's also believed that the genre is specifically made to target the male audience, and frankly, there's nothing wrong with that. Several harem anime had wonderful stories despite the fan service and showing of skin. As long as the female characters have something to contribute to the plot, the clichés can be forgiven. However, TenPuru really pushes all the wrong buttons, considering how recent rom-coms have changed their approach from featuring dull, one dimensional characters.
Anime girls like Tomo-Chan, Raeliana McMillan, Saint Cecilia, Anzo Hoshino, and more have changed the romance genre for the better. Harems mostly devalue female characters, and to indulge in that trend in 2023 makes zero sense. The audience can watch half of the season and find no character who would amaze them. TenPuru could've created a story around the real struggle of people who are bullied and judged because of their family's reputation. Unfortunately, it is one of the most disappointing harem anime to come out in recent years, and its uninteresting plot and depthless characters are to blame. TenPuru is an emotionless story with forgettable characters. Its wasted potential is a big blow to the genre, which has produced nothing worthwhile since The Quintessential Quintuplets. Even though harems are still entertaining, there comes a point where even that isn't enough to keep the audience engaged.
on bbc news
on hindi news
on the news today
on channel 7 news
ôrf news
campo grande news ônibus
ôpera news
campo grande news greve de ônibus
l1 news horário dos ônibus
l1 news ônibus
lago azul news ônibus
news österreich
news österreich heute
news österreich aktuell
news öffentlicher dienst
news österreich corona
news öl
news österreich orf
news ö3
news österreich heute aktuell
news österreich sport
ö24 news
ölpreis news
öbb news
ösv news
österreich news krone
övp news
özil news
öffentlicher dienst news 2023
österreich promi news